Pueblo Magico Day Trips From Queretaro
Mexico has one of the most vibrant and fascinating cultures in the world. From ancient civilizations and biodiversity to regional food specialties, a person would need 3 lifetimes to experience it all. The big cities of Mexico City and Guadalajara may be the obvious places to start, but take a detour and discover smaller towns aptly named pueblos magicos rich in heritage and artisan crafts. With  170 pueblos magicos to explore, you'll fall in love with these timeless treasures and the people who honor the traditions.
Queretaro is a UNESCO World Heritage Site surrounded by numerous pueblo magico towns. Six pueblo magico towns can easily be visited on a day trip but as you may discover, deserve an overnight stay.
Disclosure: Some links may be affiliate links where we receive a super-small commission at no additional cost to you if you click through and make a purchase. We call this our Chocolate & Churro Fund.
Let's start with what is a Pueblo Magico?
A Pueblo Magico is a town with cultural significance in Mexico. The program began in 2001 to help preserve the culture and economically help communities by providing jobs through tourism.
The town could have historical significance, an environmental impact, unique festivals or be the birthplace of a signature food or drink like tequila. It's a lengthy process to apply for Pueblo Magico status, but once approved, the town receives funds for infrastructure and job opportunities. This program is internationally recognized as a community role model to help smaller towns preserve their culture and benefit the economy.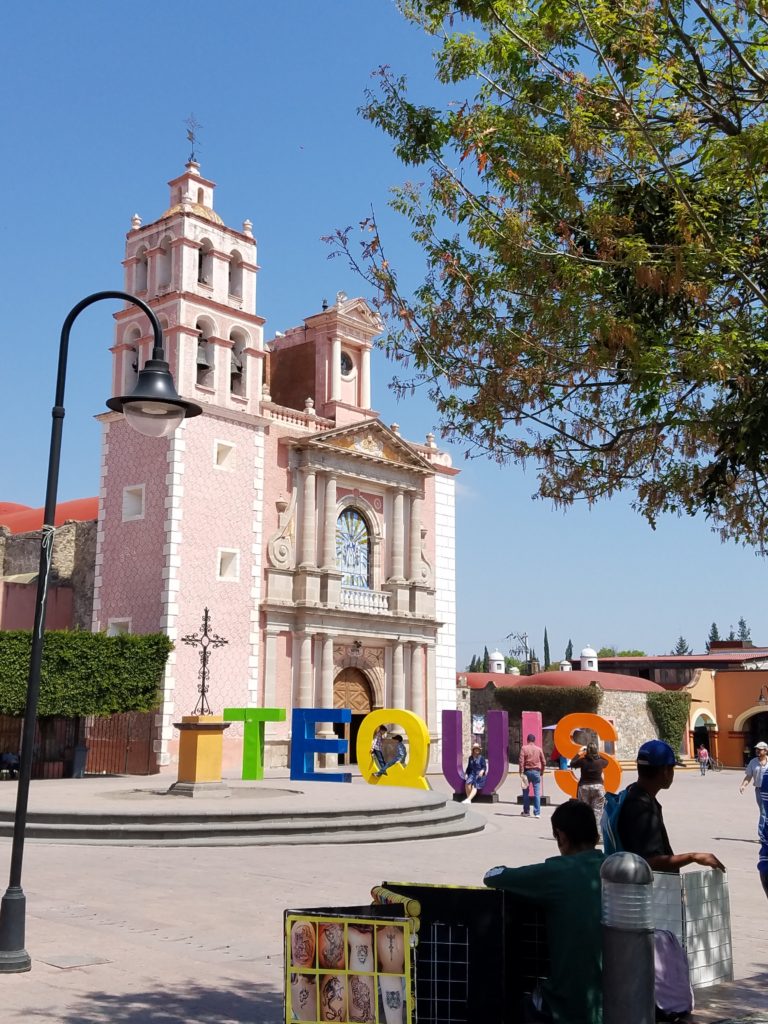 1. Tequisquiapan
Tequisquiapan is where we really fell in love with the state of Queretaro. This charming small town in the middle of wine and cheese country is the perfect place for a weekend getaway. Just over an hour drive from Queretaro, it's easy to fall in love with the Mexican culture, taking your time to shop with local vendors and extended time at a cafe. Cheese shops and wine bars line the walking street along with fine linens, artisan craft stores and ice cream stores. The Wine & Cheese Festival in Tequisquiapan in the second largest festival for food and wine festival in the country. Take some time to unwind, and sip and savor the Mexican way of life.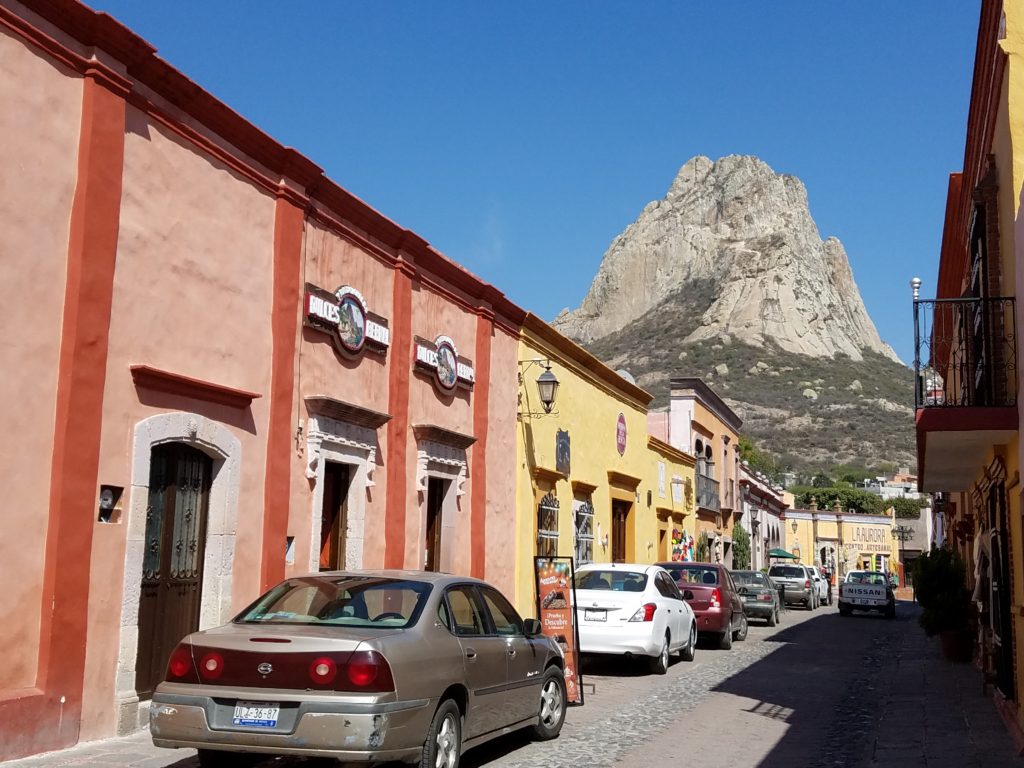 2. Bernal
Home of the third largest monolith in the world, Bernal is all about enjoying nature. Most people can easily hike to the midpoint of Peña de Bernal but if you are up for a challenge, grab a guide and some mountian climbing gear to get to the top. After spending the morning hiking, celebrate with some ice cream or cajeta, a caramel made from goat's milk made in Bernal. For more info on Bernal, check out our Travel Guide to Hiking Peña de Bernal.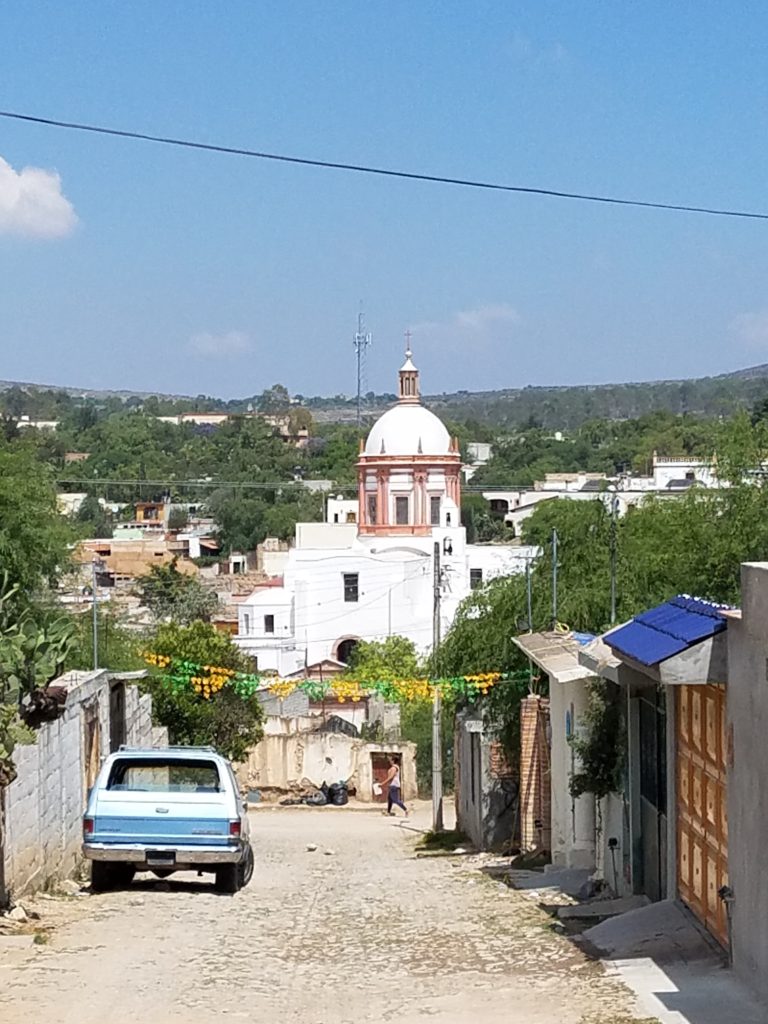 3. Mineral de Pozos
If you want a true Mexican town that hasn't been spoiled by tourism yet, Mineral de Pozos is the perfect place. Mineral de Pozos profited from mining silver, gold and other precious minerals, but was abandoned twice, once after the revolution and again in 1920s when they accidentally drilled into an underwater sea that flooded the mines. Today it's an easy town to walk around with many historic ruins, cobbled streets and colonial structures. The town comes alive on Sundays and many of their festivals celebrate their indigenous roots. Mineral de Pozos is in the state of Guanajuato an hour from Queretaro or 45 minutes from San Miguel de Allende. Check out our post Mineral de Pozos: Ghost Town Revival Among Lavendar Farms.
4. Dolores Hidalgo
Dolores Hidalgo is a beautiful historic town 30 minutes from San Miguel de Allende and 90 minutes from Queretaro. This is where Father Miguel Hidalgo y Costilla uttered the cry for Mexican Independence against the Spanish in the 18th century beginning the War of Independence. Located in the heart of the state of Guanajuato's wine region, it's also famous for its artisan ice cream and Talavera ceramics. Half of the population makes their living producing ceramics and colorful tiles. Here are the Top 6 Reasons to Visit Dolores Hidalgo.
5. Almealco de Bonfil
The pueblo magico of Almealco de Bonfil is more of a drive, but still worth visiting. Almealco is 1.5 hours from Queretaro surrounded by corn fields and grazing sheep. It's one of the oldest towns in the state of Queretaro having been established in 1538. Once an important timber supplier to the French and Spanish, it's been through battles and an influenza epidemic that almost wiped out the population. Today it's known as the municipality that created the Maria dolls, a program to help boost the town's economy started by Diego Rivera's daughter, Guadalupe. Twenty minutes away just over the state border with the State of Mexico is Cascadas de la Concepcion, a spectacular waterfall worth a detour. Check out our post on Almealco, a Pueblo Magico of Waterfalls and Maria Dolls.
Where to Stay in Queretaro
The UNESCO Wolrd Heritage Site of historical Queretaro is the most ideal place to stay. After a day of exploring different pueblos magicos, it's fun to walk the streets and see the locals eating ice cream or dancing in Jardin Zenea. There's plenty of fanstic hotels and airbnbs to choose from at reasonable prices. Check out Booking.com for hotel suggestions and use Jardin Zenea or Plaza de Armas as your landmarks.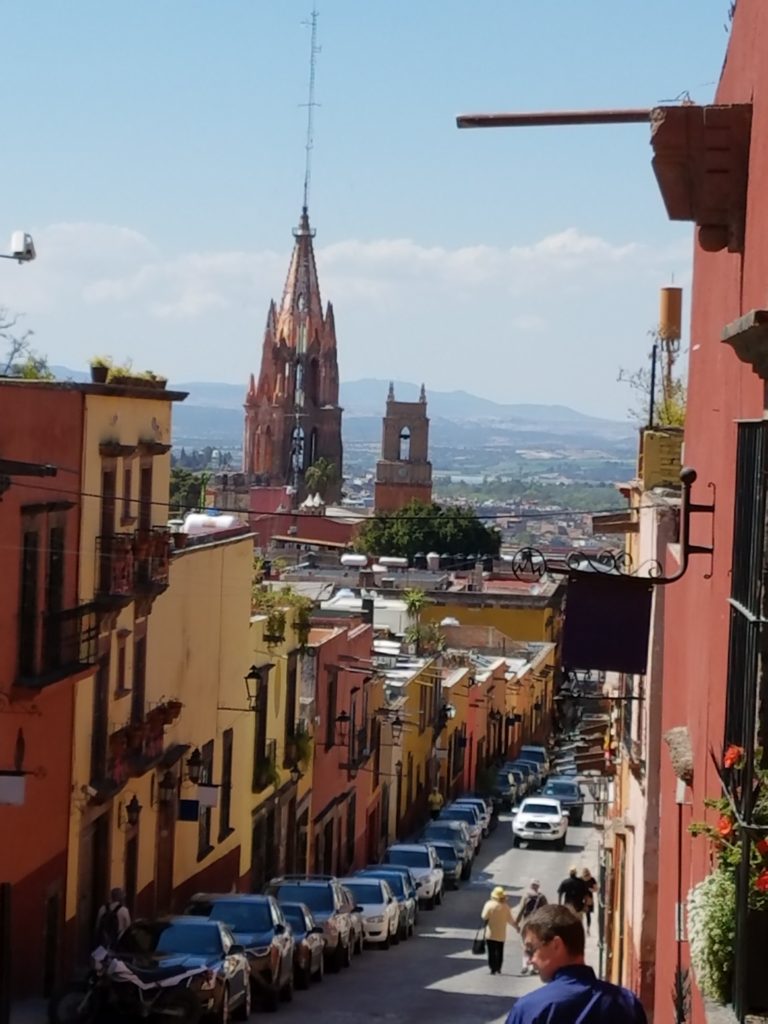 Bonus: San Miguel de Allende
San Miguel de Allende is no longer a pueblo magico as it has been elevated to a UNESCO World Heritage Site. It's still worth mentioning because it's less than an hour from Queretaro. Best known as an artist community and expat haven, San Miguel de Allende has historical significance. An important trade post even before the Spanish arrived, it's also the birthplace of Ignacio Allende y Unzaga, a Spanish captain who sympathized with the Mexican Independence movement and who the town is named after.  Celebrating a festival almost every weekend, it's worth spending a few extra days in San Miguel de Allende enjoying the historical sites during the day and festivities at night. Travel & Leisure readers voted San Miguel de Allende the Best City in the World four out of five years in a row. Here's the perfect 4-day itinerary for San Miguel de Allende.
Like this post? Save it to Pinterest!