Queretaro Wine Tours With Wine Experts
Queretaro is located in the Heart of Mexico and offers something for everyone. With an international airport, almost 500 years of written history, magic towns, and a growing wine region, you can have a jam-packed weekend of fun, or a relaxing week or two exploring things at your leisure. 
Sometimes it's hard to know where to start, so our Queretaro wine tours will help you see more and learn more about Queretaro. From local cuisine to fine dining, hiking the third largest monolith in the world to relaxing with a glass (or two) of wine while admiring the views, we have the perfect tour for you to get to know the Heart of Mexico.
Heart of Mexico Wine Tours
Heart of Mexico Wine Tours is our private tour company. Tom and I (Tiffany) are your English-speaking tour guides with over 40 years wine industry experience. We have lived in Queretaro for 5 years and know the best places for local cuisine, wine, and artisanal shopping. 
Take a look at our Queretaro wine tours below, or customize your own Queretaro tour with us!
The Perfect Pueblo Magico and Wine Tour
$225.00 USD per person. Pick up in Queretaro. 
*8 hours
Who Would Enjoy This?
 Almost everyone! It has a little bit of everything.
Explore the wine region of Queretaro and hike the third-largest monolith in the world!
This day trip is the perfect mix of outdoor fun and wine tasting. Start your morning hiking the third largest monolith in the world, Pena de Bernal, in the little pueblo magico of Bernal. or if you prefer, go shopping for jewelry, handmade items, clothing, and spirit stones. We will visit a candy shop with a choice of cajeta candies, and feast on gorditas for a late breakfast. Afterward, we will visit two wineries, both with magnificent views over the vineyard to Pena de Bernal. Each person will have a choice of two full glasses of wine at each winery. Food can be ordered separately.
Included: wine, transportation, gorditas, water, and our expertise of the area.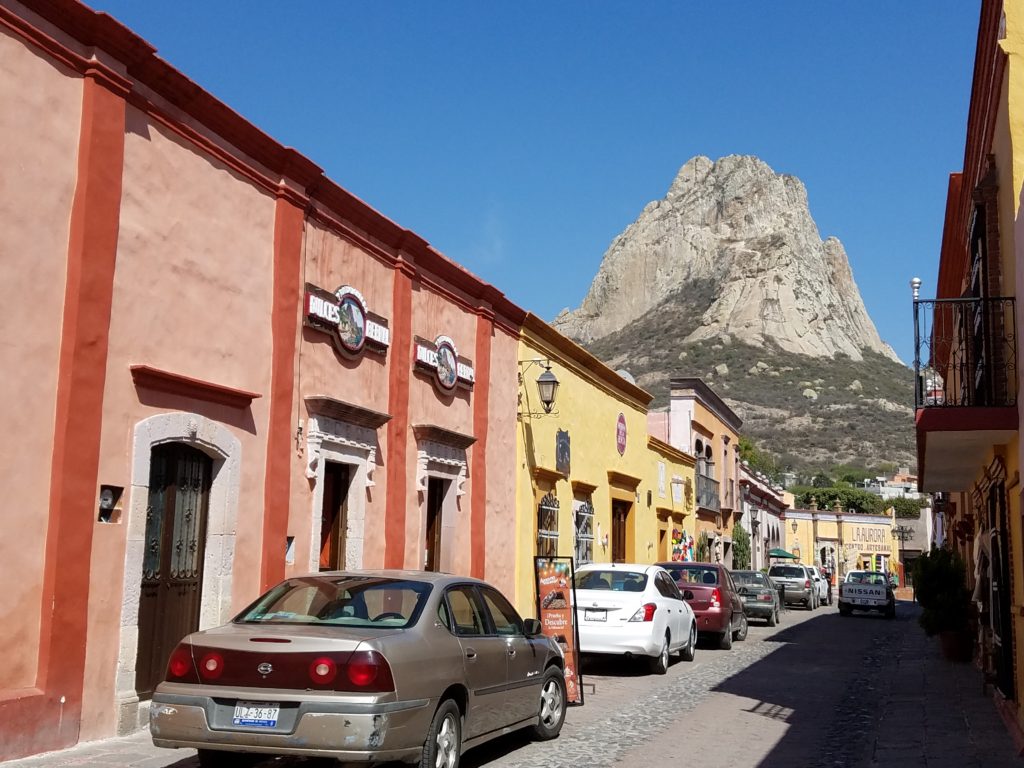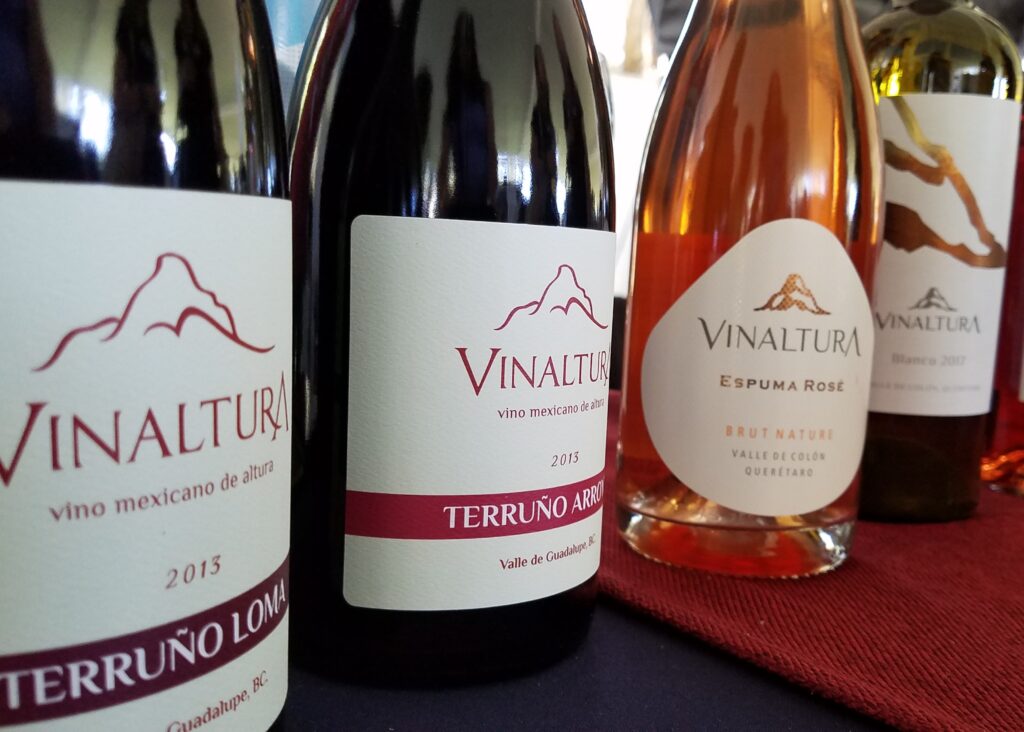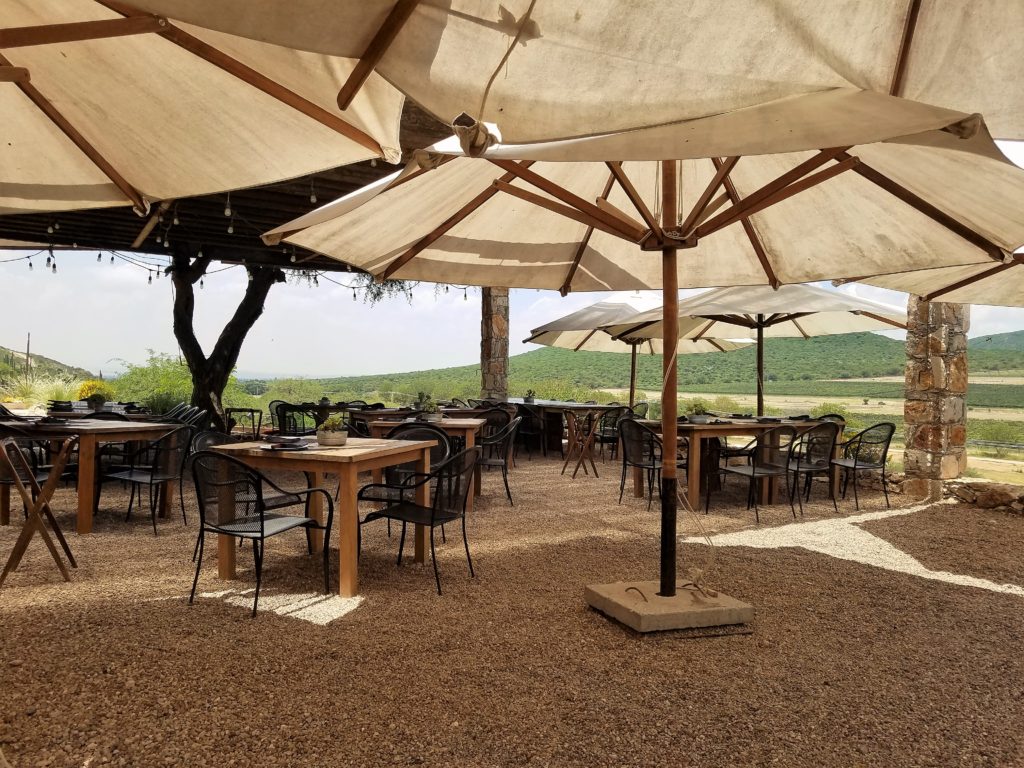 view of 
The Queretaro Wine Lovers Tour
$235.00 USD per person. Pick up in Queretaro.
*8 hours
Available: Thursday- Monday
Who Would Enjoy This?
 As the name implies, wine lovers.
If you want to visit the best wineries based on your wine preferences, this tour is for you. Each person will get two glasses of their choice at each of the three wineries we visit. This tour will showcase the best grape varietals that grow in the Queretaro wine region. Food is not included, but you are welcome to eat at any of the winery's fantastic restaurants. This is your day to enjoy the wine region your way.
*Price includes wine, transportation and water. It does not include food or touring the production areas.
Barbacoa, Beer and Wine Tour

$225 USD per person. Pick up in Queretaro. 
Tour time: 5-6 hours
Available Saturday and Sunday only.
Who would enjoy this? Beer lovers, wine lovers, and foodies who enjoy local cuisine.
For those who have limited time but still want to see and taste the local cuisine, this tour is perfect. This tour features lamb barbacoa, a specialty in the Hidalgo and Queretaro region, fantastic wines at a boutique winery, and beer from the best-known craft beer producer in the state of Queretaro.
For those that have limited time, but still want to see and taste the local cuisine, this tour is perfect. Skip breakfast because we will start our day early feasting on lamb barbacoa tacos, a favorite dish that is only served on weekends. You can watch the ladies make tortillas and the men pull the meat from the pit. Our next stop is a boutique winery where you will taste 2 glasses of wine each based on your wine preference. Our last stop is the famous craft beer Cerveceria Hercules where you can taste a flight of their world-class beers. You can choose to go back to your hotel or stay for a meal.
Included:
Lamb barbacoa tacos, tasting of 2 glasses of wine per person, flight of beer, water, transportation.
Not included: food at Hercules and any additional food and drinks at the winery
Queretaro Customized Tour
We know you want a unique experience when you travel, so why not customize your own tour? Whether you are a passionate wine lover who just wants to sip their way around a few wineries, or a person more interested in the culture, we can help you plan the perfect tour just for you.
Choose up to three activities from these options: 
Pueblos Magicos: Bernal and Tequisquiapan
Dairies: goat, cow, and sheep cheese
Wine Events and Festivals
Local breweries
Biodynamic cheese farm (can only do one other activity with this choice)
Mercados, local restaurants, and shopping
Historical walk with local food in Queretaro's Centro
Join us for a Wine Weekend Getaway!
Our Wine Weekend Getaways can be customized so that you can see, taste and sip your away around Queretaro "your way". Explore Queretaro on this 4-night flexible itinerary. 
Check out our tours around San Miguel de Allende for wineries, shopping, and the pueblo magico of Dolores Hidalgo.
The Best Food and Wine Tour in the Heart of Mexico
This weeklong itinerary showcases the best of Central Mexico! We journey on the route of the revolution from Queretaro to Dolores Hidalgo and back, with time to admire the art scene of San Miguel de Allende, taste the best wines, and dine on fantastic Mexican cuisine and regional specialties.
This itinerary covers 2 UNESCO World Heritage Sites, 3 pueblos magicos and the best wineries and cheese producers in the region! Plus you get plenty of free time to explore on your own and dine at your choice of restaurants for dinner.