9 Mexican Wine Brands You Should Try on a Wine List
Most people are familiar with French and California wines. Oenophiles will rave about Italian and Spanish wines. Chile is known for its cheap, but very delicious wines. And Mexico? Yes. Mexico makes great wines, too.
The country of Mexico may not be in the top 10 (or even 20) for producing wine, but that doesn't mean their wine quality isn't superb. French, Italian and Spanish varietals grow well here in the semi-arid terrain. Mexico has the perfect combination of hot days and cool nights in 3 distinct wine regions in Mexico: The North region encompasses Baja and Sonora. La Laguna covers Chihuahua, Coahuila and Durango. The states of Queretaro, Guanajuato, Aguacalientes, and Zacateca make up the Altiplano region.
Mexico has been growing grapes for well over 400 years, but the real boom in the Mexican wine industry began in the 1970s. Many Mexican wine drinkers are still in the beginning stage of enjoying wine, preferring sweet wines or fruit bombs. White wines aren't getting the attention they deserve though this is the perfect place to grow Verdejo and Sauvignon Blanc, and blends are still the preferred choice of production.
Disclosure: Some links may be affiliate links where we receive a super-small commission at no additional cost to you if you click through and make a purchase. We call this our Chocolate & Churro Fund.
When you look at a wine list for a restaurant in Mexico, you'll typically see 3 things:
The list of white wines is short if they even exist.  Chardonnay is your most typical white wine.
There's plenty of red wines to choose from.
The prices are usually equivalent to US prices.
Mexico knows it produces quality wines, the same as California. And though the country may be better known for tequilla and mezcal, you can find elegant blends and sparkling wines that will impress you just as much as any Italian or Spanish wine.
The next time you visit Mexico, ask for the wine list and check out the Mexican Wines list. Under reds you will find Nebbiolo, Tempranillo, Cabernet Sauvignon, Merlot, Syrah and Malbec as the most prominent. The section for whites is always short but Sauvignon Blanc, Chenin Blanc, Chardonnay and Sparkling wines are also very good. Below we list some of our favorite Mexican wines. Some of these wineries export worldwide, so you may find them in your local wine store. Others are still boutique producers with attention to detail and some unique blends.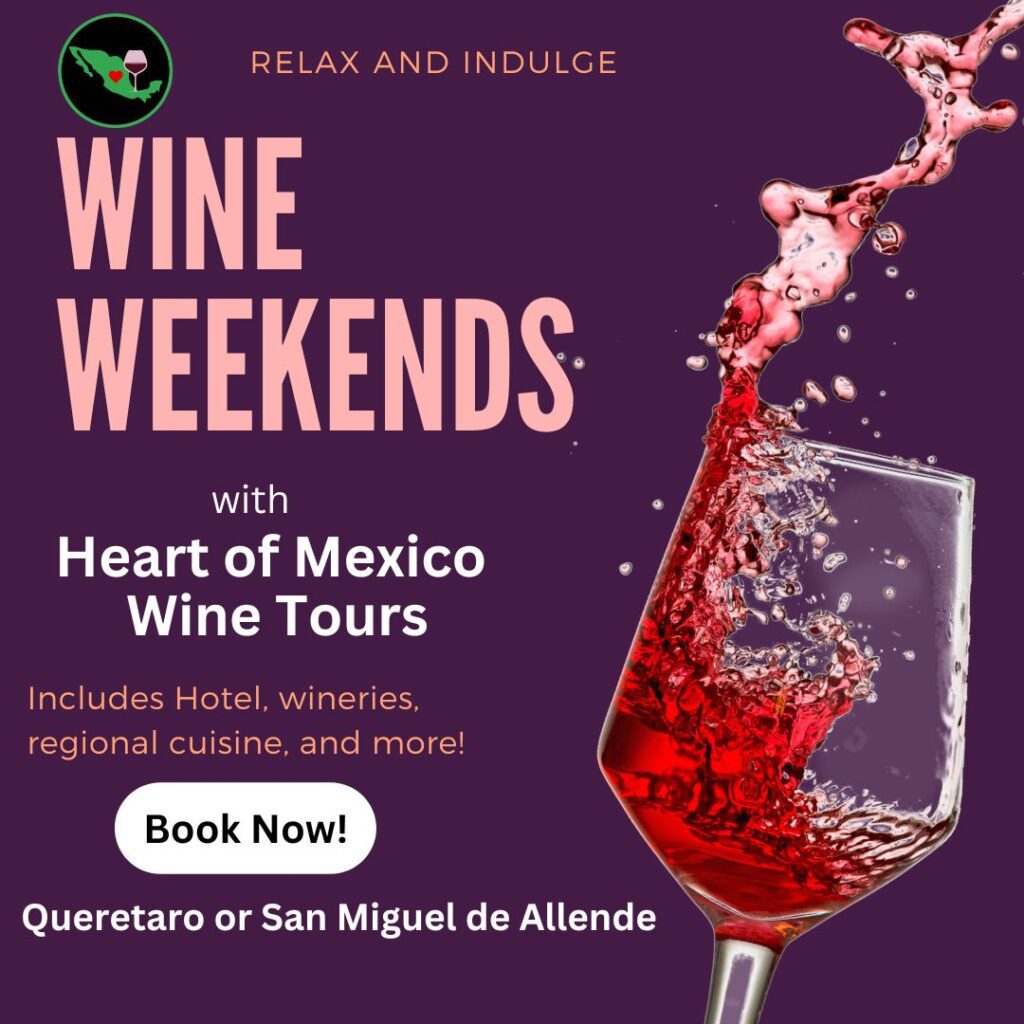 Recognized Worldwide:
Casa Madero- La Laguna Region: Valle de Parras
Officially the oldest winery in the Americas dating back to 1597, Casa Madero has a long history of making wine and brandy. The winery has been on the leading edge of research and technology since the 1980s and medalling in international wine competitions since 1989. In 2012, they were the first certified organic vineyard of Mexico. Casa Madero 3V, Shiraz, and their white wines are popular in many restaurants.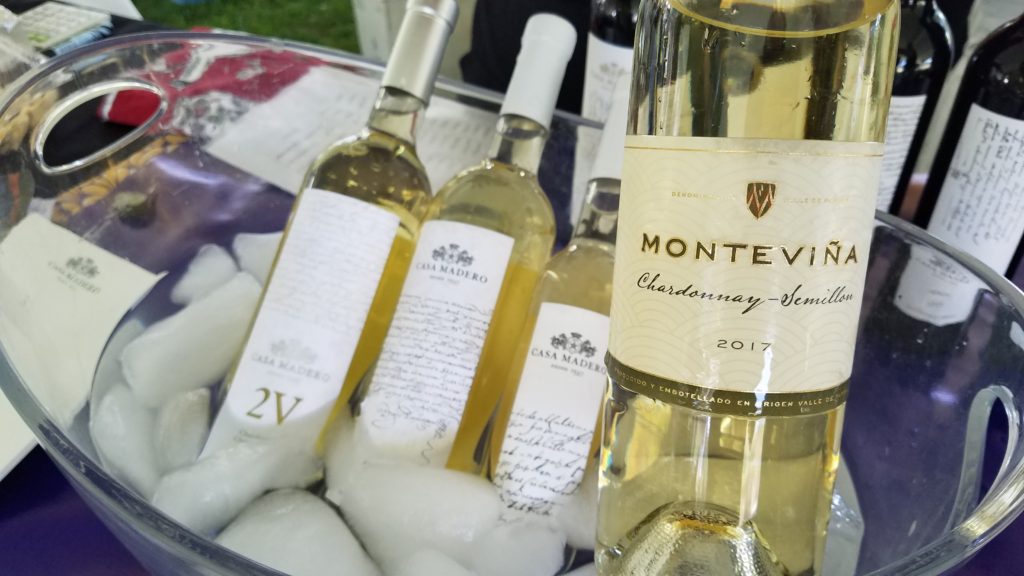 El Cielo- North Region: Valle de Guadalupe
El Cielo wines have won numerous wine medals for Mexico at several wine competitons over the years. One fantastic wine that stands out is the Grand Gold Medal winner the 2016 Caipirinha, a blend of Cabernet Sauvignon, Syrah, Nebbiolo and Malbec. We drank El Cielo's 2017 Eclipse last night, another assemble of Cabernet Sauvignon, Merlot and Nebbiolo. It pairs well with strong cheeses, heavy sauces and meat dishes. El Cielo has three wine tiers, but the wines named after constellations like Orion and Polaris, and astronomers like Galileo and Aristotle are the ones you will see most on the wine lists.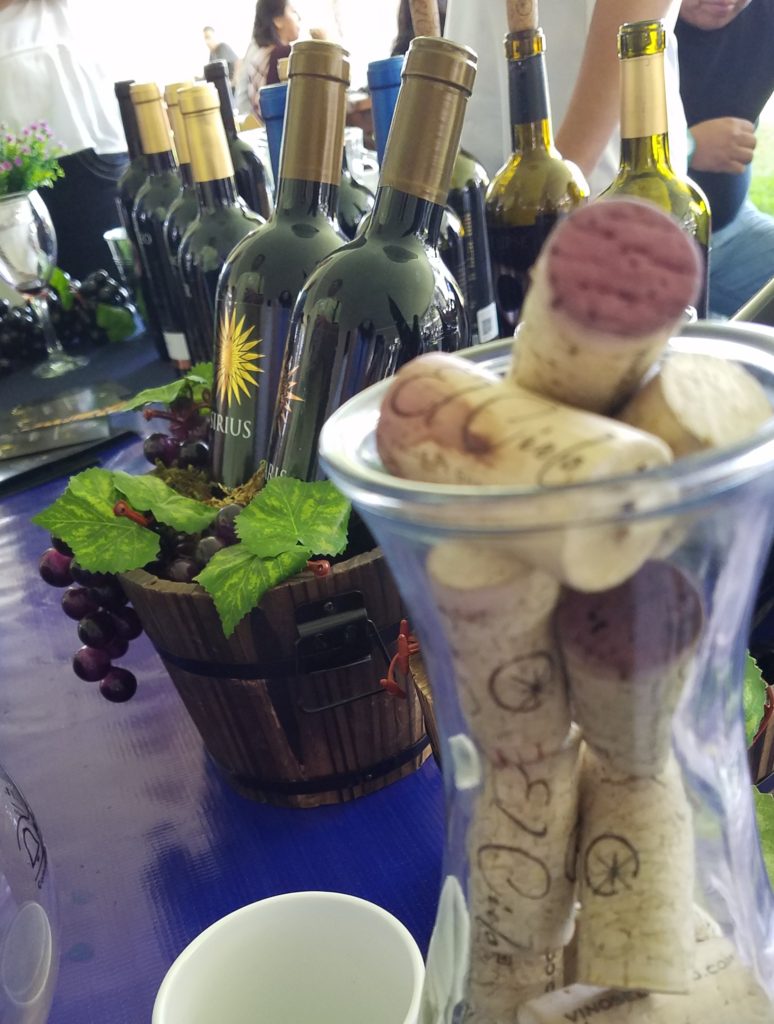 LA Cetto- North Region: Valle de Guadalupe
LA Cetto is one of the largest and most recognized Mexican wineries worldwide. Their wines have big, bold flavors like California wines. The LA Cetto vineyards in Valle de Guadalupe were planted in 1928 by Italian Don Angelo Cetto. If you visit an Italian restaurant in Mexico, you will most likely see LA Cetto on the wine list. We recommend the Lyra Montipulciano- Barbera under their Peninsula label and the Nebbiolo. You may also find Blanc de Blanc, Chenin Blanc, Sauvignon Blanc, Chardonnay, Zinfandel, Cabernet Sauvignon and Syrah.
Finca Sale Vivé by Freixenet- Bajio Region: Queretaro
Freixenet began in Spain and is the leading producer of sparkling wine in the world. They chose to build a winery in the Queretaro region because of the elevation and semi-arid climate. Finca Sale Vivé by Freixenet has several wines to try, both still and sparkling. You'll find their wines under the labels of Sale Vivé, Viña Doña Dolores, Petillant, Viña Dolores and Vivante. Many of their wines are sweet and fruity appealing to the newbie palate. Our favorites are the Viña Doña Dolores Brut Nature Reserva and Brut Nature Gran Reserva. Sparkling wine is always our first choice for sushi. If you go to Tequisquiapan, visit the Freixenet Wine Bar where you can relax with a bottle of your choice.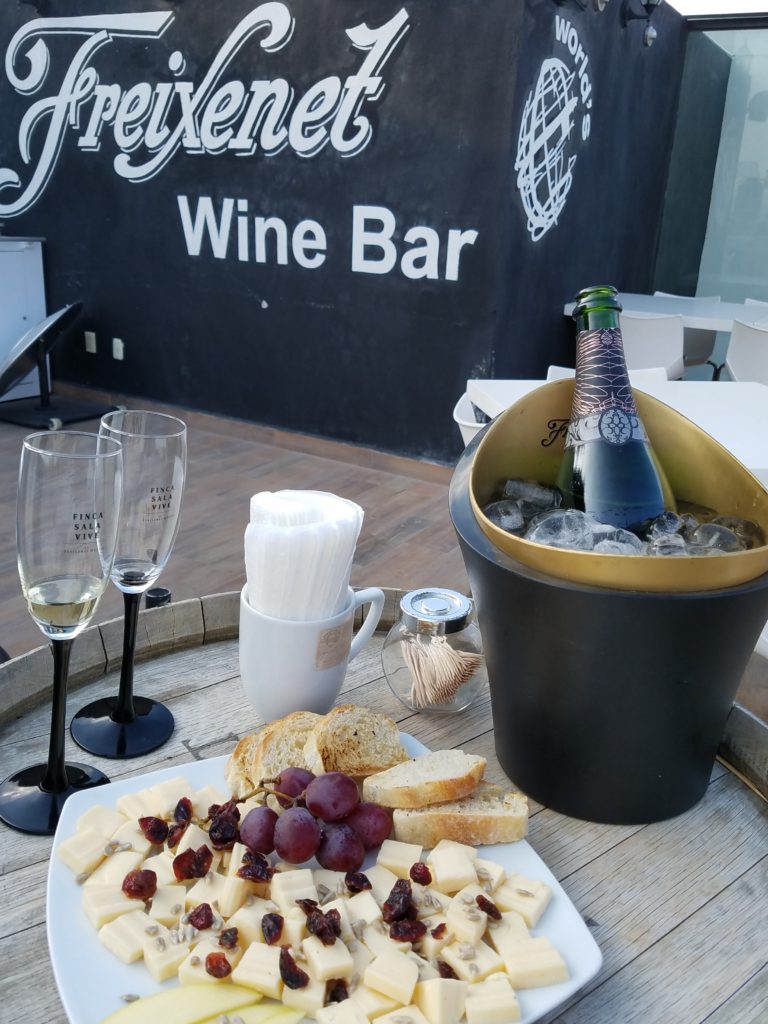 Mostly in Mexico:
Dos Buhos- Altiplano Region: San Miguel de Allende
Located just outside San Miguel de Allende, Dos Buhos winery began 12 years ago by a husband and wife team. Over ten grape varieties are grown in the vineyard, but the refreshing grenache rosado and VIno Tinto Tempranillo are exceptional. You can find Dos Buhos on the wine list at Pujol, one of the top-rated restaurants in Mexico.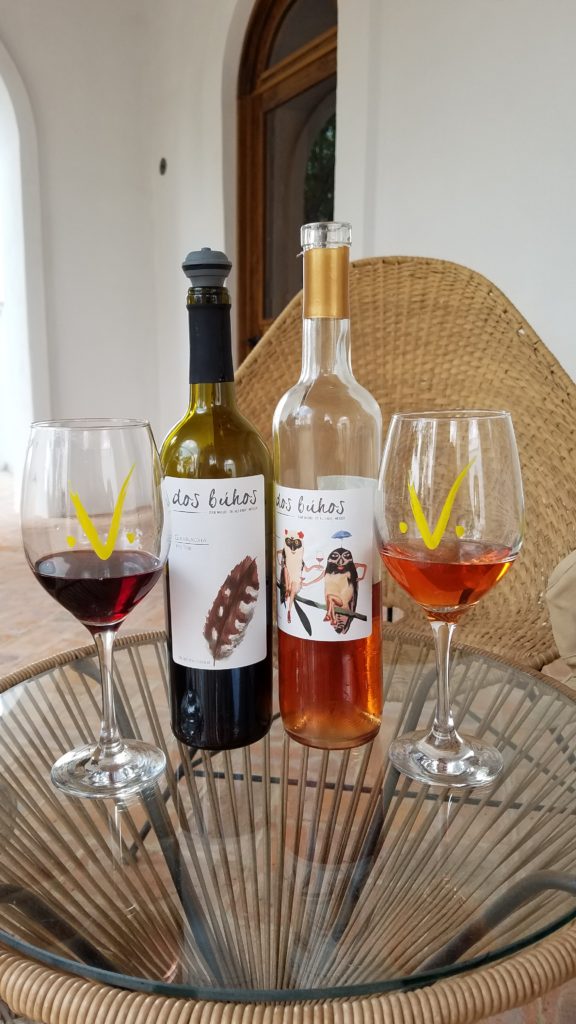 Puerta del Lobo- Altiplano Region: Queretaro
We've visited Puerta del Lobo, and not only are we impressed by their wines, but also their restaurant and hotel. Their wines include sparkling, Sauvignon Blanc, Verdejo, Syrah and a red blend of 5 grapes called Tio Neto. If you are in Queretaro, you can visit Puerta del Lobo on a day trip, but we recommend staying at least one night at the hotel and enjoying the full wine exerience.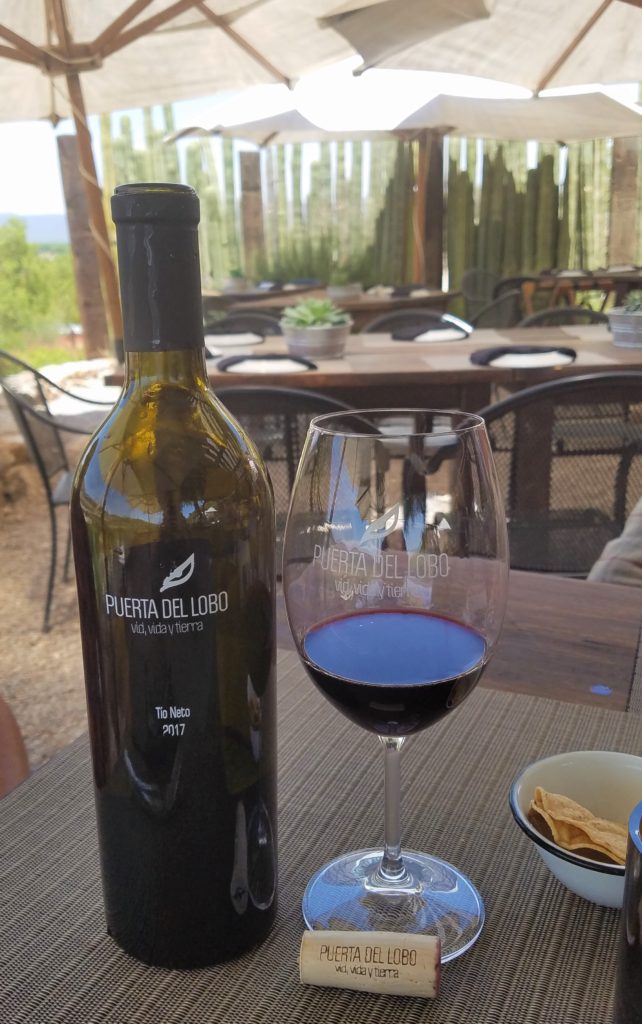 Vinaltura- Aliplano Region: Queretaro
We first tasted the rose and red wines of Vinaltura at a wine festival. We liked their wine so much we bought half a case. Most of their red wine blends are grown in Valle de Guadalupe, aged a minimum of 12 months in the barrel and beautifully refined. In the Altiplano-Bajio region, they are experimenting with white varietals, roses and sparkling wines. Their restaurant is one of the best for creative and local sourced ingredients. If you can't visit the winery, you can find their wines on restaurant menus such as Restaurant 1810 in Queretaro.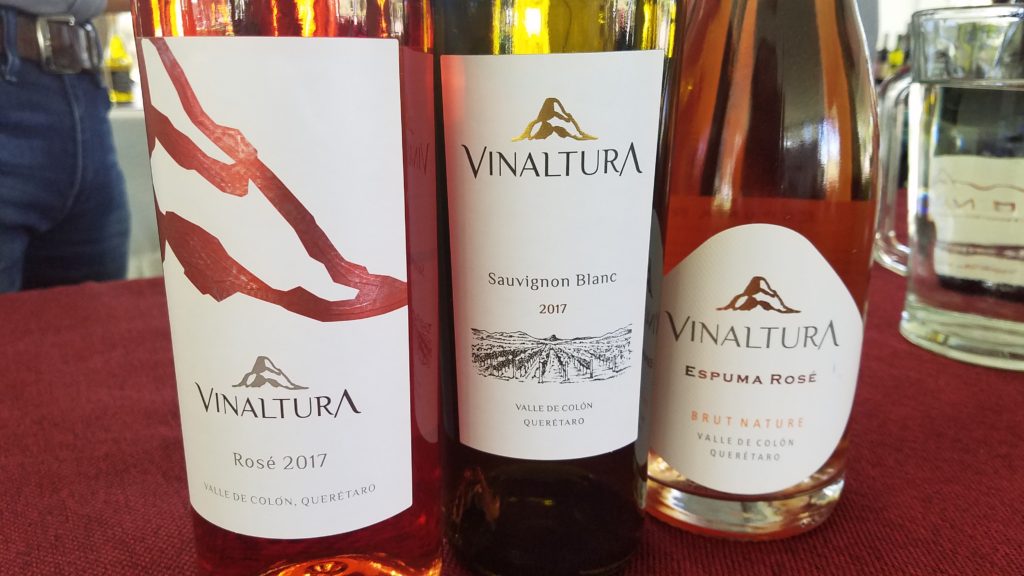 Hacienda Encinillas- La Laguna Region: Chihuahua
Hacienda Encinillas is the largest winery in the state of Chihuahua. Seven varietals are grown on the land including Merlot, Cabernet Sauvignon, Shiraz and Petit Verdot. The winery is near the Camino Real that connects Mexico City to Santa Fe, Mexico, a UNESCO World Heritage Site, and is surrounded by a wildlife sanctuary. You can find their label Megacero at Intro in Puebla. We also recommend their Anxelin Cabernet Sauvignon.
Bodegas Entrevez- North Region: Valle de Guadalupe
Established in 2014, Bodegas Entrevez is a young winery in Valle de Guadalupe. We tried their wines at a recent wine festival. Their most notable wine label is named after 5 de Mayo, a blend of Cabernet Sauvignon and Nebbiolo that is just heavenly. Their 100% Nebbiolo wine label Fort of Lareto is also excellent. Other wines to try by Bodegas Entrevez are their Tempranillo rose and Chardonnay.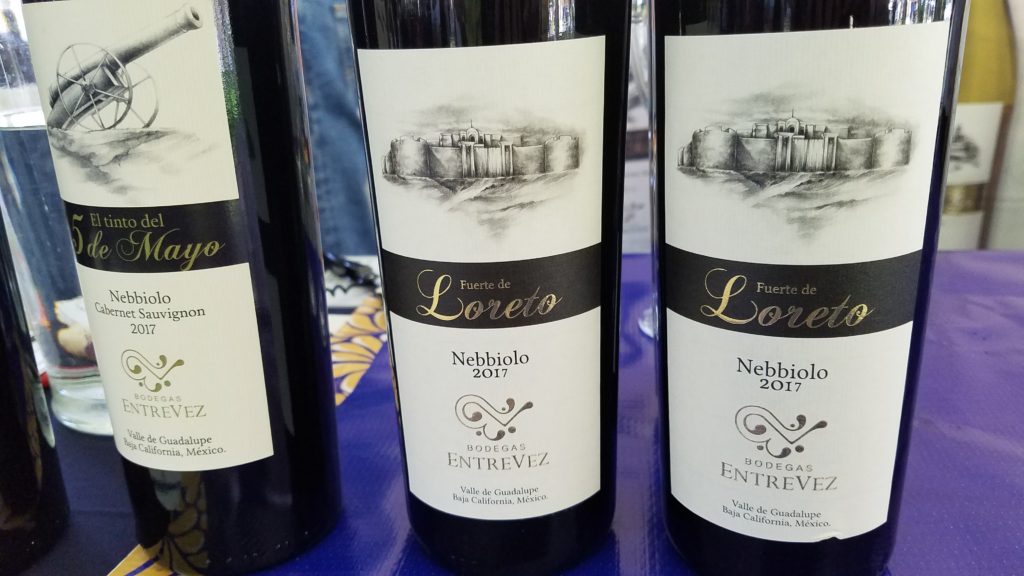 Do you want to take some Mexican wines home with you?
The United States allows you to bring in 5 liters of alcohol without paying a duty. One wine bottle is 750ml which means each person can bring in 6 bottles of wine!
For more gift ideas, click here: The Perfect Gifts for Wine Lovers
Try More Wines at Wine Festivals
A fantastic way to experience Mexican wines is to go to a wine festival. Mexicans loves to celebrate, so almost every month there is some type of wine festival happening. August and September are the big harvest celebrations or Vendemias. Other festivals include:
Festival of 100 Mexican Wines at the end of February 2024
Bubbles Fest at Freixenet every year in March
The Wine and Cheese Festival in Tequisquiapan for 3 weekends in May and June
Guadalupe Valley Wine, Food and Music Festival in May
Valle Food & Wine Fest with world-class chefs in October
Catanda Mexico Wine Festival in the streets of Guanajuato City in November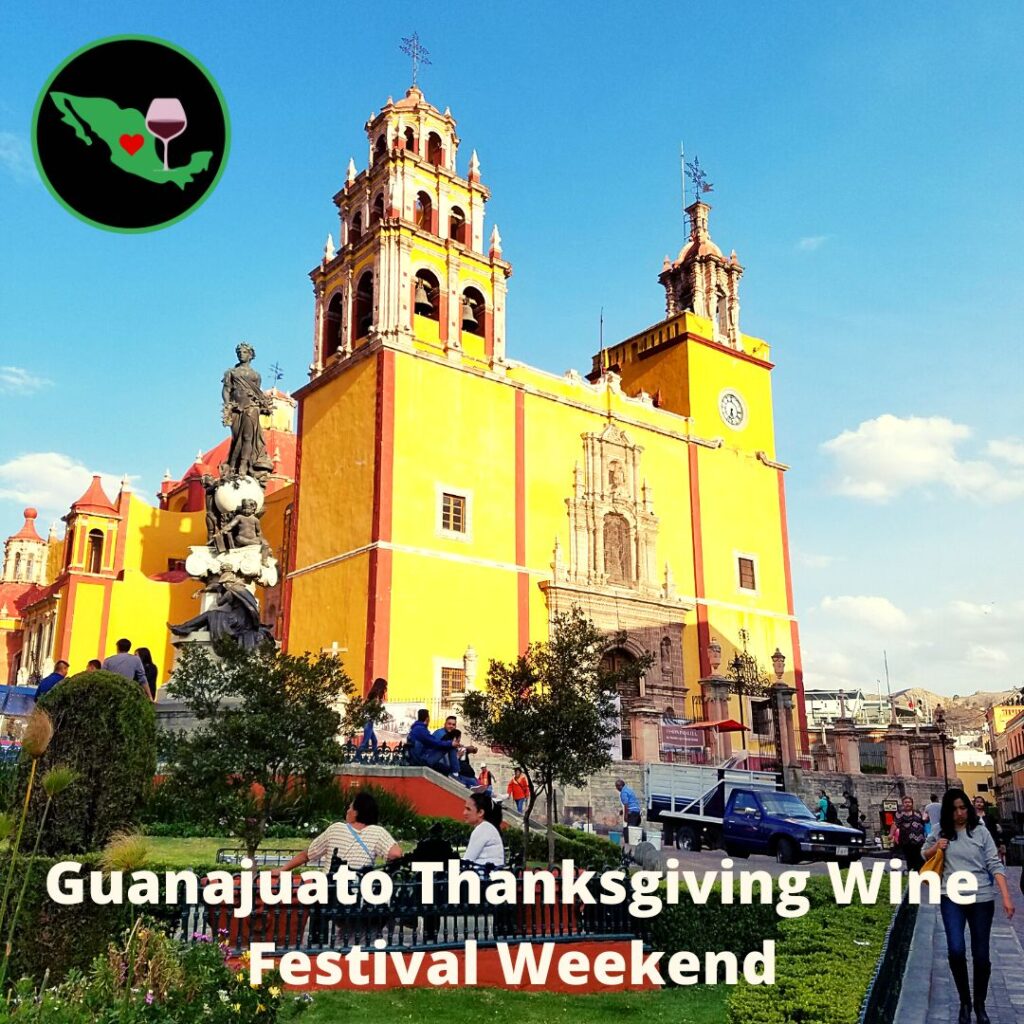 There's plenty of great wine in Mexico. This list is just a start, and we will bring you more great Mexican wines to try as we sip our way through the regions and individual vineyards.
Are you visiting Queretaro or San Miguel de Allende?
Join us on a wine tour and let us take care of the details arranging reservations and the driving. We will even show you one of the special pueblo magicos that are nearby. Read our post to find out more about Wine Tours by Heart of Mexico Wine Tours.

Have you tried other great Mexican wines? Let us know in the comments so we can try them, too!
Pin This!