The Mexican Art Gift Guide of Handcrafts You Love
Has this ever happened to you? You spend your vacation in some place fabulous, surrounded by the colors, sights, and smells of ancient traditions. You want to share your new love of this culture with your friends and family back home, so you pick up some souvenirs for them; some earrings for your neighbor, a handbag for your co-worker, decorative plates for your mom. But once you are home, you look over the unique souvenirs you bought, and you are too in love to part with them.
Admit it. You've done that at least once after coming back from a vacation. I know I have!
Disclosure: Some links may be affiliate links where we receive a super-small commission at no additional cost to you if you click through and make a purchase. We call this our Chocolate & Churro Fund.
Sometimes We Love Souvenirs Too Much
We buy things that we like, even when we buy things for others. Some souvenirs are easy to bring back in your carry-on, and some are not. The carry-on suitcase has graduated from a bag of a few personal items and electronics to the "fragile" souvenir transport that we can monitor throughout our journey. Unfortunately, with space limited in the airline overhead, checked luggage limitations, or even the space in the trunk of our car, it's hard to bring back enough for both you and others.
On our trips to Mexico (before we moved here), we were always bringing back something. We've brought back Talavera plates, tin mirrors, and tiles. As beautiful as these things are, they are also super heavy. And it never fails. As soon as you get home, you think back to that piece of art that would have been so perfect for the living room.
Shopping and Shipping Problem Solved
No worries! If you love Mexican art and Talavera, we've got you covered with this Mexican Art Gift Guide. We found the same items that we bought at the Mercados in Mexico City and San Miguel de Allende all on Etsy.com. Some of the items are direct from Stores in Mexico.
This Mexican Art Gift Guide can be used in many different ways. Buy a birthday present for a friend 3 states away, send your mom that special serving piece without worrying about bubble wrap and shipping, or increase your collection of colorful glasses for that Cinco de Mayo at-home celebration.
You can also use this guide as a "what to buy when you are in Mexico" guide. And if you run out of room in your extra suitcase, or want something bigger than the standard luggage size, you know you can always buy it online when you get home.
Mexican Art Gift Guide
Every Day Serving Pieces
Mexican Hand-Blown Glasses
Midway down the Mercado de Artisanias in San Miguel de Allende is a tiny little glass store where we get our unique drinking and mezcal glasses. The ones with slight imperfections and swirls of color are what we like best. We buy anywhere between 2-6 of the same type and have a very nice collection of patterns and colors to choose from when people come over. I found a variety of both Mexicanhobo and Rustic Design Details on Etsy.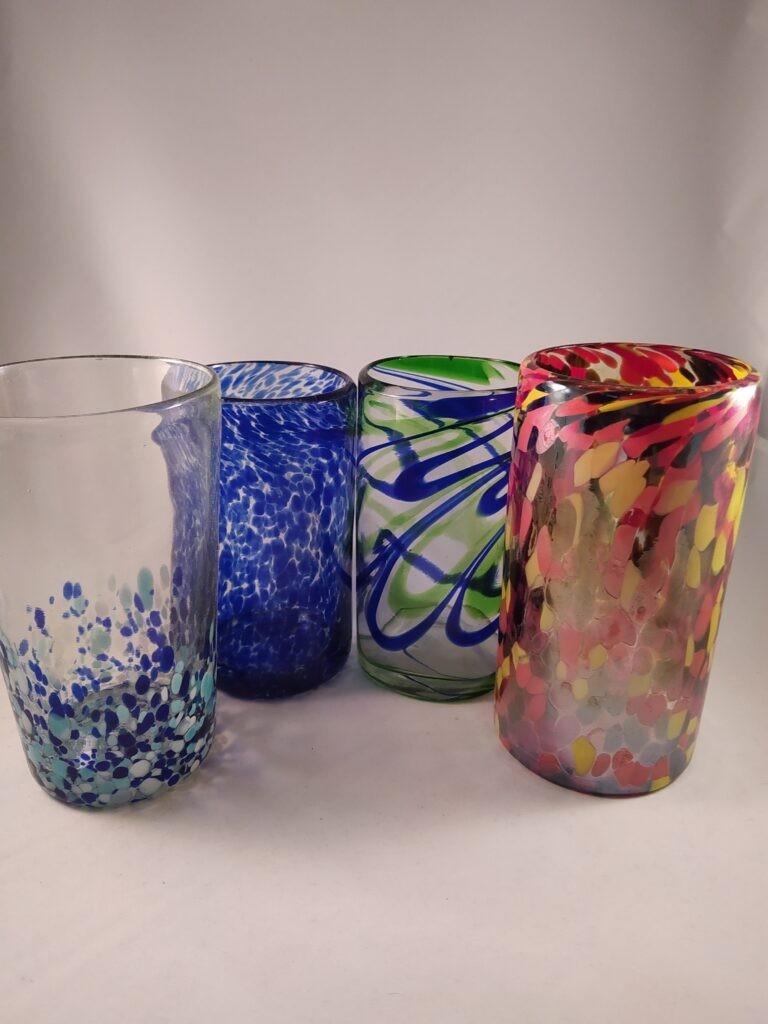 Talavera Plates
Everyone comments on our Talavera dinner plates. We use them a lot for everyday and special dinners, and you'll see them as common backgrounds in our food photography posts. On one of our trips to Mexico City, we bought 10 plates at the Mercado de Artisanas and brought them back in our carry-on. Two years later, we were paying shipping charges to move them to Mexico!
What you want to look for is "Lead Free" Talavera. We found some nice Talavera plates and other Talavera items with Mexican Smiles on Etsy.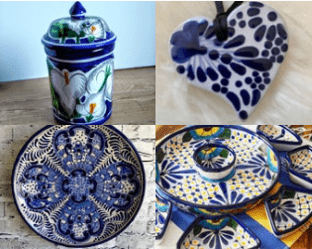 Kitchen
If you love Mexican food, then you should have a few Mexican kitchen tools. A tortilla press is a must. Even if you don't press your own tortillas, it makes a beautiful display or craft maker for children.
If you love the flavors of Mexico, stock your pantry with some authentic Mexican spices. From tamarind pods and vanilla to Oaxacan chocolate, these spices will quickly become a staple in everything you cook.
Everyone loves tacos but serving them usually is a mess with the taco meat, veggies, or other ingredients falling out. These taco holders are perfect for a romantic taco dinner or taco party.
Also, consider salsa dishes and serving trays for family entertainment. These I found on Amazon.
Home Decor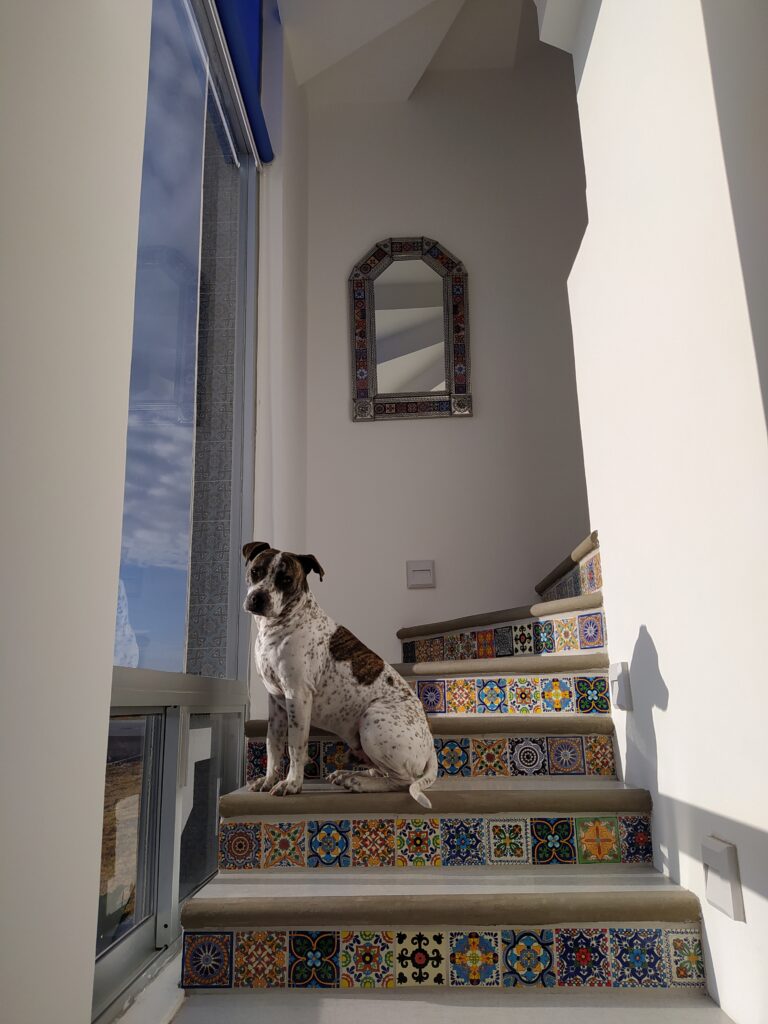 Tin Punched Mirrors
We love the colorful tiled tin mirrors from Mexico. You can find these at the Mercado in San Miguel de Allende and the Mercado de Artisanias in Mexico City. The only bad part is that you can only buy the small mirrors that fit in your luggage. When we moved to Mexico, we bought a big one not even knowing where we were going to put it, but we just knew we wanted one. Today, it hangs on our staircase and is a nice compliment to our tiled stairs. We found different sizes and shapes with CatrinaSanMiguel on Etsy.
Tiles
We wanted to have Mexican tiles as accent pieces in our new house. The tile shops in Puebla and Dolores Hidalgo want you to buy a whole box of the same tiles. When you are using tiles for a large area like a table, stairs, or backsplash, that's not a problem. But sometimes you want several different patterns. It makes it hard to travel with several boxes. Manzano Tiles and Myrustica on Etsy have you covered. You can buy the same pattern tile or a mix of different tiles. Your choice.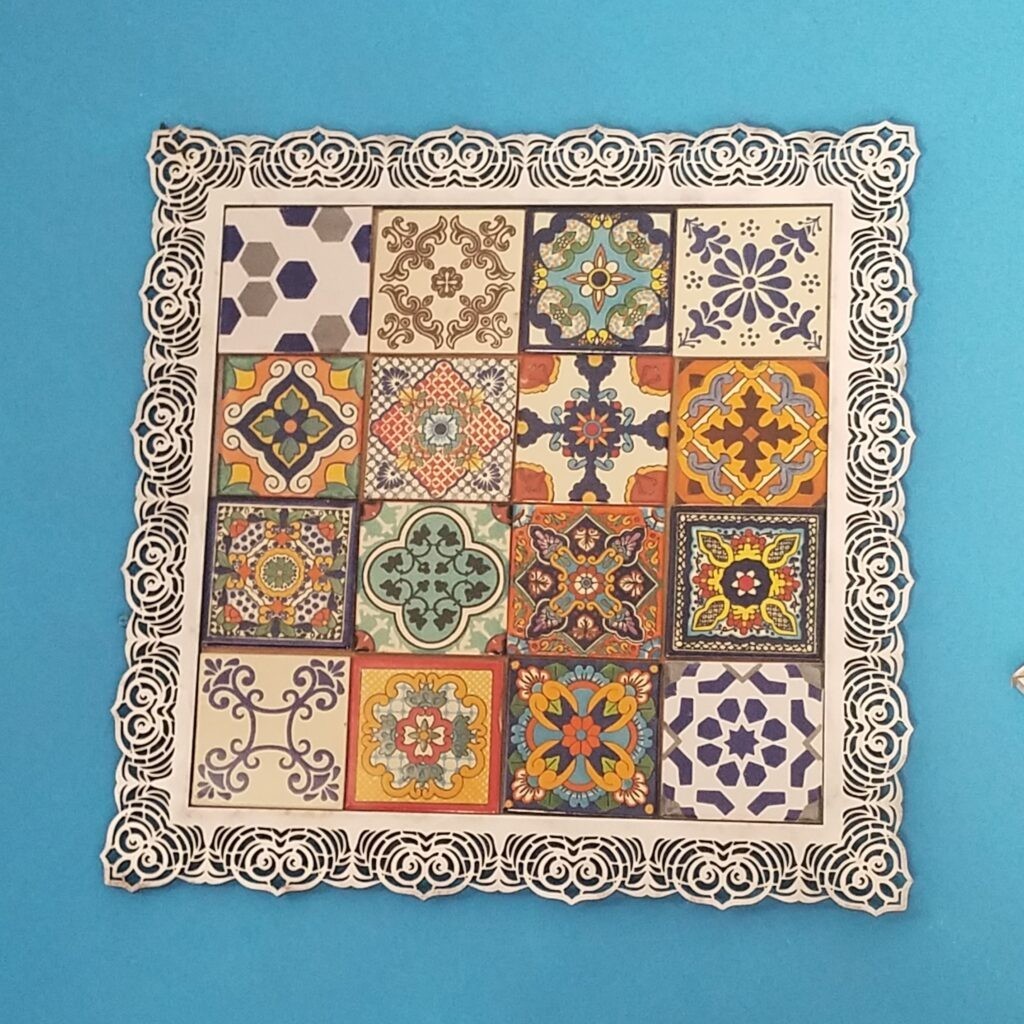 Silver
In the mid-1800s, two-thirds of the world's silver was mined in Mexico. Guanajuato City in central Mexico was one of the main silver producers. Today, the mine tunnels are used as roads under the city. Taxco is also another city famous for its silver production. You can find many silver items such as earrings, display pieces, and decorative art under our Favorites on Etsy.
Pillows
Add a splash of color to any room with Mexican art pillows from Oaxaca By Hand on Etsy. Choose from Aztec symbols to nature to add some vibrant style and fun!
Tin Stars
These tin stars are magical for a courtyard, but there's no way to get a decent-sized star in your luggage. They do not break down and are dangerous rolling around in the backseat of your car. The stars have one point that is hinged and can be opened to put a lightbulb in. We like the ones with colorful marbles that shine little spots of color. You can also get them with just the small cutouts to let the light through for a one-color glow. The bigger the star, the more impressive. These can be hung indoors or outdoors.
Hammocks
Did you forget to bring back a hammock on your last vacation? No worries! I found some for you that can satisfy any budget and patio decor.
Clothing and Accessories
Clothing
The people take pride in their embroidery and handiwork, and many patterns on clothing show the tribe and region where a person was from. These garments can be a bit pricey but realize that they are all handmade. These blouses are light and airy and add an artistic flair to any outfit. Check out these Mexican blouses by SoleiEthnic on Etsy.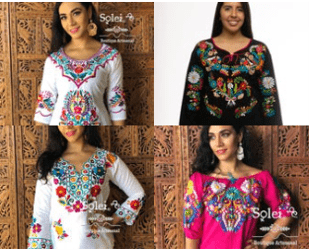 Bags
Compliment any outfit with color or handcrafted leather with these Mexican handbags from Mauzari and SoleiEthnic on Etsy.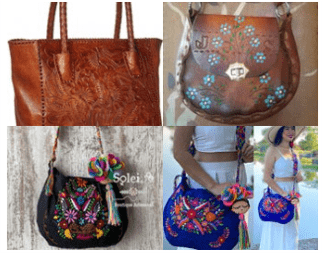 Mexican Party Planning
Mexicans love a good party! Day of the Dead celebrations and Christmas posadas are a sight to see in Mexico. Americans celebrate Cinco de Mayo even more extravagantly than the Mexicans If you are planning a Mexican fiesta, you'll need a few things to make it feel as authentic as if you were in Mexico.
Start with a colorful Mexican table runner. The perfect party decoration is these plastic Paper Picado banners that you can string across a wall, or a room or decorate an outdoor patio with. Plastic margarita glasses are perfect for the pool with margaritas for the adults and ice cream slushies for the kids. Because they are plastic, rain won't ruin them. Who doesn't like a festive cupcake topper like these? You can find these and more at Amazon.
Shopping at a Mercado is the fun way to get your favorite souvenirs from Mexico, but if luggage space is limited, need to buy more for friends and family, or plan to redecorate, we think you'll be satisfied with any of these selections. 
Viva Mexico!