Welcome to Epicurean Expats!
A Little About Us
We are not 20-somethings trying to hit 30 countries before we are 30, and we are not retirees with a fixed income and time on our hands. We are a working couple who found a way to live our dream in another country before retirement age.
Is it sometimes a struggle? Yes.
Has it been worth it? Most definitely yes.
We met 14 years ago over wine…Tom owned a wine shop, and Tiffany was a wine rep. She walked in, and that was it! We lived the American Dream for awhile… 70 hour work weeks, limited vacation time, and heaps of debt. Tiffany had worked in the Dominican Republic and the Bahamas before the big Recession hit, so she knew there was more to life than this constant grind. We both wanted more out of life than waiting for a paycheck and limited vacation time.
About Tiffany and Tom
A former animal trainer, Tiffany spent 13 years in the animal training field and 10 years in the conference industry, and 5 years in wine marketing.  Her passion for wildlife leads us to more adventurous locations.
Tom has worked every position in the wine industry from sales manager to retail owner and is a marketing genius. His passion for food has determined many of our travels.
Our Story
Lots of people dream of living overseas, but how do you make that dream come true? Every blog, article and interview talks about how "wonderful" life is, but how did they get there? What steps did they have to go through? What obstacles did they encounter?  We all love hearing about the "happily ever after", but there's more to the story than rainbows and butterflies. And that's what we share with you. The good, the bad, and a few surprises along the way.
4-Year Anniversary Living in Mexico
January 2022 marks our 4th anniversary living in Mexico. We've ridden the roller coaster of adventure, immigration, and newness through COVID lockdowns, loss of income sources and creation of a new tour company Heart of Mexico Wine Tours. Together we've accomplished more than we expected, and now share our knowledge and experience with you, our readers, so that you can make the right decisions for your family. More than anything, we want you to see that anything is possible if you have the desire to do it.
There will still be travel, hotels and foodie envy within Epicurean Expats. We want to become your eyes and taste buds on the ground. Our focus will mainly be in Central Mexico, specifically the states of Queretaro and Guanajuato, but we'll also be sharing trips from other parts of Mexico.
And don't worry. Our trips around the world have not stopped. Since moving to Mexico we've been to Peru, Spain, Malta and Italy (posts coming soon!).  But there's still plenty to discover right here.  We aren't just looking at Mexico like a tourist, but more and more as a local. We feel this will help us better serve you on your travels with observing the "real life" of unique destinations.
FACEBOOK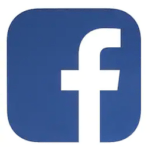 To keep up to date on what's happening with us, join us on our Facebook pages:
INSTAGRAM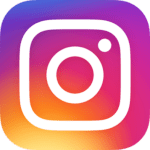 Prefer Instagram? We love sharing food pictures from street food to fine dining, the beauty of Mexico and many other places we've visited on our travels. Click here.
Guest Posts and Collaborations
www.thisismyhappiness.com  What's It Like To Live In Queretaro, Mexico?
www.packyourbags.org Expat Story Collection: The Realities of Living Abroad
www.dreamsabroad.org Savor These Unique Wines from Around the World
www.chefdenise.com: Mexican Food Guide: Top 10 Must Try Dishes
Publication Articles
InternationalLiving.com: 10 Things to do in Queretaro, Mexico
InternationalLiving.com: The Central Mexico Wine Region You Didin't Know About 
CarpeTravel.com: Discover the Mexican Wine Country
CarpeTravel.com: Get to Know the Wines of Mexico
CarpeTravel: The Central Mexico Wine Region
CarpeTravel.com: Valle De Guadalupe Guide: Where To Sip, Stay, Eat, And Things To Do Beyond The Vines
DINE and DESTINATIONS: Wine Renaissance of San Miguel de Allende
Articles About Us
Mexico News Daily: Expat couple's Querétaro wine country tours give visitors time to explore
El Restaurante: Wine Shines in Queretaro (request PDF Download)
Would you like to receive a newsletter on our latest and greatest adventures?