Our First 100 Days Living in Mexico
It's hard to believe how much we've accomplished in our first 100 days in Mexico, and what still needs to be accomplished. Starting a new life in a foreign country is exciting, but it isn't easy. We aren't only in a foreign country, but in foreign territory when it comes to the basics of setting up our lives: opening a bank account, buying a car, when to tip, when not to tip. Even parking at the mall was something we had to learn.
To all those who have found a life overseas, I applaud you. You "figured it out." And to those who are considering a life overseas, research is key.
Here are 7 challenges we encountered in our first 100 days of living in Mexico:
1- Getting a Visa
The Mexican consulate back in Orlando had warned us that the visa process would take a month. He didn't say why it would take a month, but he was right. It took exactly a month. We hired a lawyer to help us with the visa process because we knew our Spanish at the time was only good enough to order food in a restaurant. We would recommend going this route because even if you are fluent in Spanish, there will still be hiccups. Our American friends and our El Salvador and Mexican neighbors who applied for visas on their own both had issues.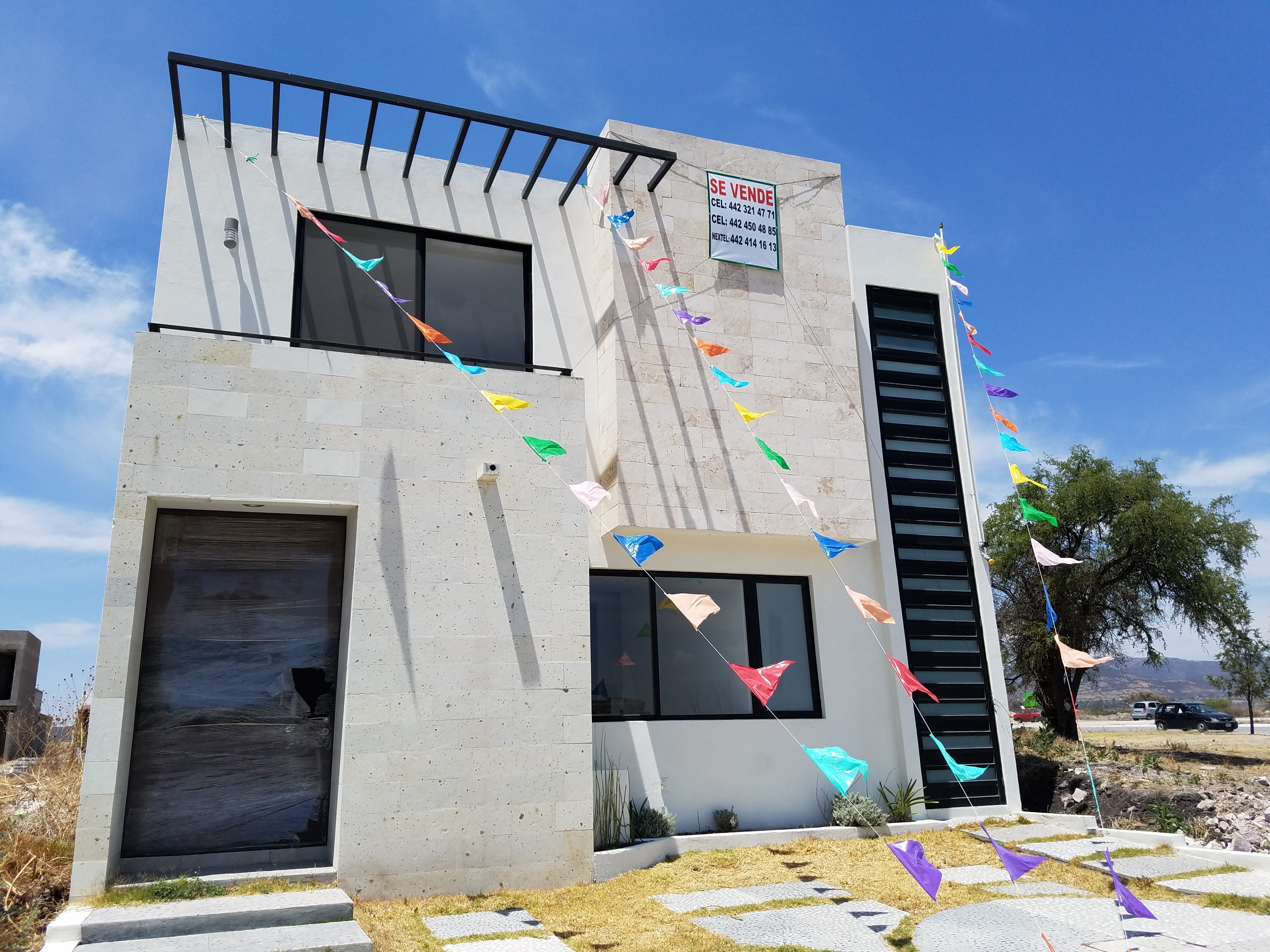 2- Renting a House
Luckily, we found a house to rent in our first week of moving to Queretaro. There are very few open houses and usually the realtor has to set appointments well in advance for us to see any potential houses for rent or to buy. When you sign a lease, they want a reference, preferably a family member who lives there. We did not have any family in Mexico, so we needed to pay an extra 3000 pesos ($150 USD) as insurance. Renting in Mexico is like the United States. There's a lengthy lease to read, and first and last month's deposit needs to be put down.
3- Buying a car
Buying a car in Mexico was probably one of the most frustrating ordeals we have been through here. It's not as simple as going to the dealer, choosing a car, and paying cash for it on the spot. There's a process. First, you need to tell the salesman what you want and what color. He will need to check his inventory because only one model of each type of vehicle is in the showroom (no lot). If he has it, he'll give you the dealership's Clave number to wire over the total payment. It takes at least 2 business days for them to receive the money. Next, you have to get tags and plates. You must present every form or document possible to prove that you live in the state of Queretaro to avoid paying an additional 7000 pesos ($350 USD) for not being a local. Even then, they may not give you the plates. Check out how we finally got our tags and plates.
4- To Tip or Not to Tip?
Our realtor was very kind to help us out during for the first few weeks. He explained that you tip the grocery baggers because they are usually retired and don't get paid by the store. You tip the man that fills your car up with gas, and you tip taxi drivers. You do not tip Uber drivers unless they help you with your packages or do something extra for you.
5- Driving
Tom has been the driver for our first 100 days living in Mexico. Mexicans aren't in any hurry unless they are behind the wheel of a car. Tom uses all his mirrors at all times because other drivers drift into other lanes without checking or treat the road like the Daytona Speedway. Driving has been the scariest thing we've experienced so far. Sometimes it's easier just to take an Uber and let someone else stress out about getting us there safely.
6- Learning Spanish
Every day we learn something new in Spanish whether it's by choice or necessity. Language books only get you through the basics of asking directions or shopping. We had to learn about furniture, car accidents, deliveries, appliances, plumbing and house construction. Google Translate has been helpful, and the people have been patient, but these unique situations really show us how much we really don't know.

7- Travel
Despite our lack of language skills, we still find time to travel and discover what's around us. We scout out smaller towns near us like Mineral de Pozos on day trips. We've taken overnight trips to places we want to know more about like San Miguel de Allende and Tequisquipan. We are in a perfect location to explore all that the Colonial Highlands of Mexico has to offer. The road signs aren't the best with directions, and taking a wrong turn happens often. We usually only get off track for 15 minutes or so, and then we are on our way.
Things We Haven't Figured Out in the First 100 Days
Healthcare
Because of our temporary visa status, we can access the public healthcare system here in Mexico. We haven't had any emergencies during our first 100 days, but that is something we will need to check on in the next few months at least for medication refills.
Mail
DHL and FedEx have offices here, but we just haven't had time to find out how to receive mail from the States. It really hasn't been high on our list because it's nice not getting junk mail. Our one-page electric and water bills are delivered to the security guard at the gate and he distributes them among the residents. We placed our first order with Amazaon.mx 3 weeks ago, but it still hasn't arrived. Maybe one more week…
Communication
We have our Mexican phone for $15 a month, and we have a Google phone for business communication back to the States but it costs money every time we use it. We've tried Whatsapp, Viber, Skype and Facebook Messenger to chat with friends and family, but sometimes the connection drops. You get what you pay for when it's free!
I'm sure other things will come up, but for now I think we've done well getting settled into our new life.
We know how and where to pay our bills. The internet company knows us very well with our weekly calls on poor service. We found neighborhood restaurants for breakfast and lunch, and a barbacoa place for the weekend. We know which grocery stores have the "special" items we need. Our neighbors are helping us with our Spanish, and we are helping them discover new places in our neighborhood and towns nearby.
We are working less and spending more time together. These are the reasons we made this move, and we're happy that everything has worked out as well as it has.
Relocation Consultation
Do you have questions on prices, neighborhoods, and expectations about starting your new life in Mexico? Ask us directly! We can set up an hour long video conference call on Whatsapp and help answer questions that pertain to you and your lifestyle. Our consultations are $70 USD for an hour. If we go over the allotted time, no worries. We won't charge you extra. We want you to get the answers you need to make the best decision for a new life. Plus, we will send a follow-up email with other resourceful links specifically for you.