Explore the Wine Region of Queretaro, Mexico
Queretaro's landscape and climate might not seem like ideal growing conditions with its summer hail storms, but if you look around the world, some of the best wines come from semi-arid climates and high elevations. Queretaro wineries plant their vineyards between 6200-7000 ft elevation which leads to hot days and cool nights. This drastic swing in temperature (between 30-50 degrees) creates beautiful wines with higher acidity.
Rain during the harvest season and varying terrain lead to unique challenges for winemakers in Queretaro. Some vines do better than others like the thick-skinned Malbec, Syrah and Merlot while others struggle to produce like Pinot Noir. The wine region of Queretaro is still fairly new with most vineyards under 20 years old. There's been a big push for enotourism within the last decade, and we've watched how this burgeoning wine region has grown just in the past four years.
Disclosure: Some links may be affiliate links where we receive a super-small commission at no additional cost to you if you click through and make a purchase. We call this our Chocolate & Churro Fund.
Mexico is not a wine drinking country like France or Italy, but their interest in wine is growing. Winemakers balance a fine line of fruit forward wines that complement Mexican food. Steak lovers may opt for more oak aging, and the younger generation like the sweeter wines, but Queretaro wineries are pushing for wines that can be drunk solo on a sunny day or with spicy pozole.
Because marketing seems to be an afterthought in Mexico, here's an introduction to some of the wineries in Queretaro. We've listed their grape varieties and if they offer a restaurant or hotel on property. To get the most out of your visit, let us be your driver and tour guide of Queretaro's wine region.

Where To Stay Near Queretaro Wineries
Queretaro's Centro is the best place to stay while exploring Queretaro's wine region. It's centrally located to everything and you'll be able to walk to numurous restaurants and nightlife. Puerta del Lobo Winery has a gorgeous hotel if you want something more secluded, and Bernal and Tequisquipan also have a number of boutique hotels.
Bodegas De Cote
Owned and operated by two brothers, Bodegas De Cote planted vines in the early 2000s. Their first harvest was in 2012 and they began tours in 2014. Of their 50 hectares of vines, they only produce wine for themselves from 1/3 of it, and sell the other 2/3 of grapes to other wineries. Their goal is to produce wines with exquisite character and taste.
De Cote grows 20 different varieties, 11 red and 9 white and produce mostly dry wines. Cabernet Sauvignon and Sauvignon Blanc are the easiest to grow in this region, and their Tempranillo-Shiraz blend is their best seller. Other wines that they produce are Sauvignon Blanc, Chardonnay, Merlot, brut and sweet sparkling, Viognier and Gewürztraminer.
Their modern facility houses the production area with a gourmet restaurant overlooking the vineyards on top. They offer hiking and biking tours around the vineyard, or a train ride for those that want something more relaxing.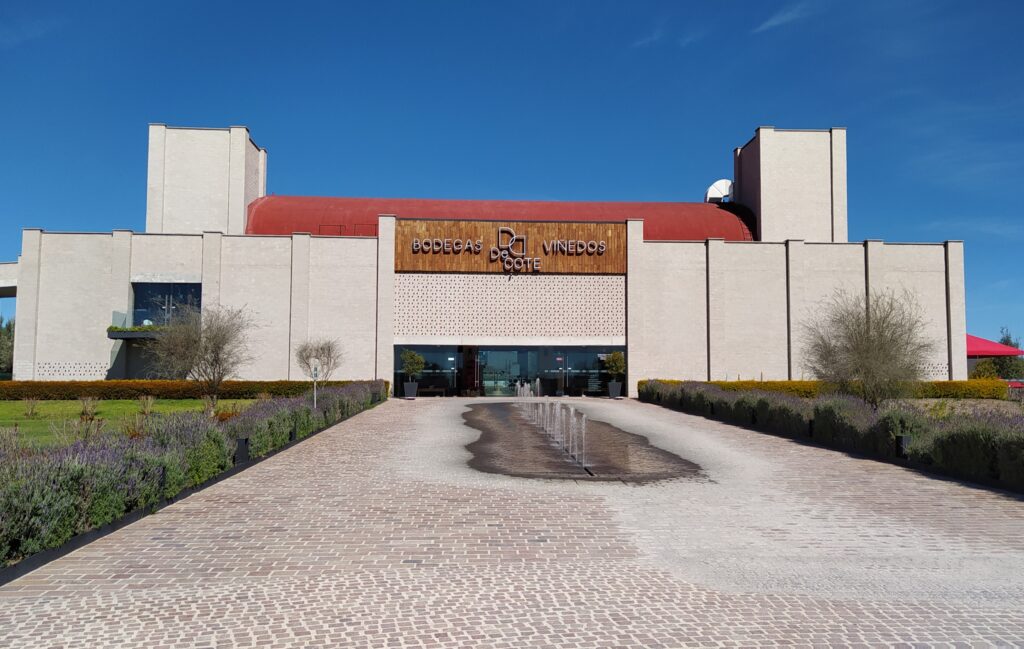 Vinedo Azteca
Once a horse farm, Vinedos Azteca is now a small winery celebrating its cowboy heritage. The old hacienda retains its Mexican charm with stucco buildings, barrels as tables and an impromptu horse display while sitting in the courtyard. The wine list is small for now and specializes in blends with big body fruit.  The blends consist of Merlot, Syrah, Malbec, Cab Franc, Cab Sauvignon, and Tempranillo.  A sweet vermouth is also offered.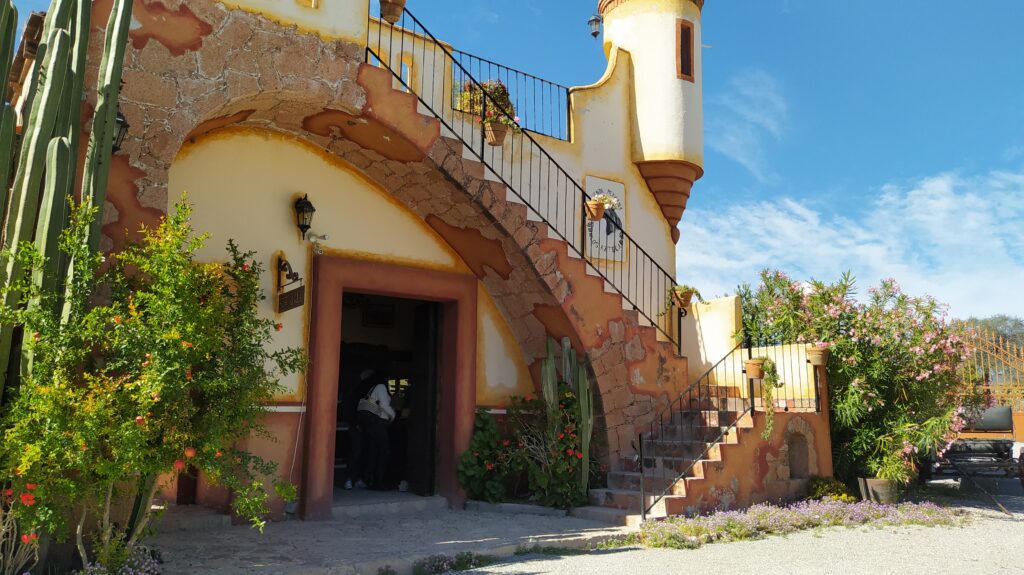 La Redonda
La Redonda has been making wine for over 40 years and is the largest and oldest winery in this region. The founder, Don Vittorio Giaginto Bortoluz Perencin, is of Italian descent and studied Oenology in Italy. He spent several years developing the vineyards in Chihuahua and Coahuila before moving to Queretaro and establishing his own winery, La Redonda. The 100 hectares of vineyard grow Cabernet Sauvignon, Merlot, Malbec, Tempranillo and Chardonnay grapes.
They have a variety of labels under their brand such as La Redonda, Sierra Gorda, Orlandi, Altiplano and also offer a port wine.
La Redonda is home to a restaurant and many wine festivals in the region. One of the most important wine festivals they host is the 100 Mexican Wines Festival in February.
Freixenet Finca Sala Vivé
Freixenet is the leading producer of sparkling wine in the world and has over 17 wineries worldwide. Founded in the 1970s, Freixenet Finca Sala Vivé is another one of the established wineries in the area. They chose the Queretaro wine region because the climate and terrain was similar to their original Spanish vineyards outside Barcelona. As the foremost expert in sparkling wine, the other wineries in the region send their wine to Freixenet to be made into sparkling wine.
Freixenet Finca Sala Vivé produces a wide range of whites, reds and sparkling wine from brut to sweet. Their impressive cellar is built 25 meters underground.
If you visit during February, don't miss the Bubbles Fest. Freixenent is one of the more established enotourism spots in the region and hosts a variety of festivals throughout the year.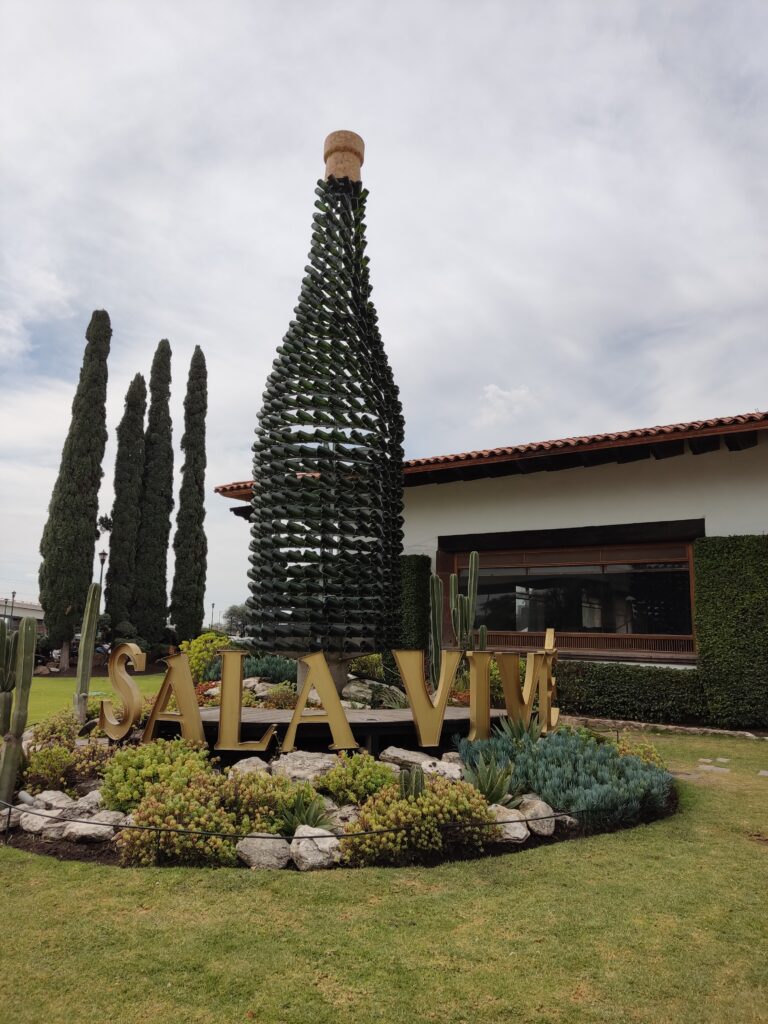 Vinaltura
One of the more recent wineries to start offering wine tastings is Vinaltura. It's a small winery, but it's producing exceptional wines. They have vineyards in Baja and Queretaro, which makes it fun to compare the two different terroirs. Their Ensenada wine is more of a fruit bomb, classic for the Baja region, while their Queretaro wines have higher acidity. They produce Sauvignon Blanc, Chenin Blanc, a Cabernet Sauvignon and Merlot blend, Tempranillo, Malbec, rose, sparkling rose, and a still and sparkling Gewürztraminer. They are also experimenting with Verdejo, Viognier and Nebbiolo. Currently, only 7 hectares of their 25 hectares is producing drinkable wine. In the next few years, that number will increase. Try their food and wine pairing, it's absolutely delicious!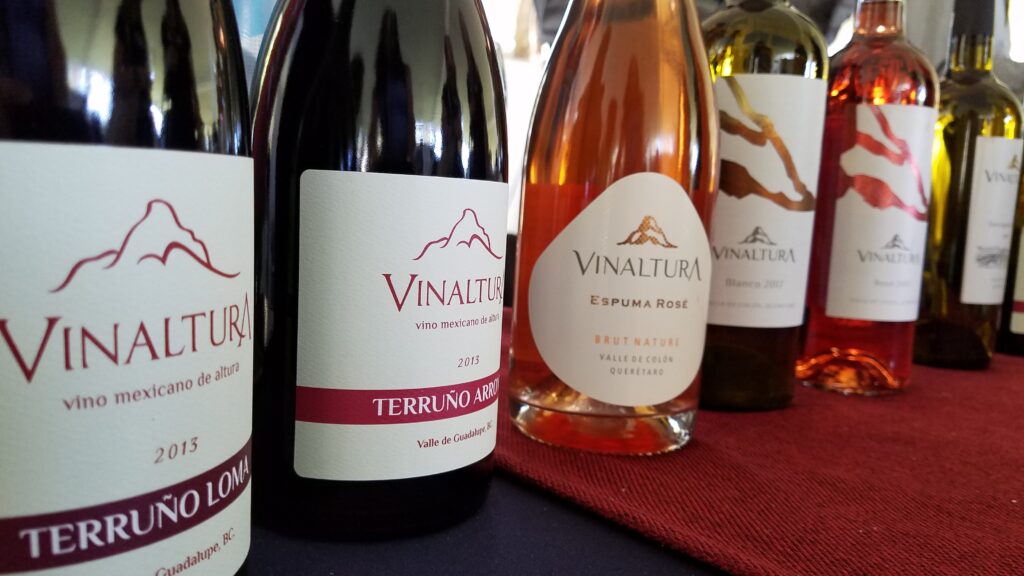 Puerta del Lobo
Puerto del Lobo is a real estate project that has grown into so much more. If you would like to own a large piece of land with vineyards surrounded by mountains far from the big city, this is the place to do it. But if a home in wine country is a bit out of your price range, Puerto del Lobo still has plenty to offer.
Puerto del Lobo has a beautiful, spacious 6-bedroom hotel, one of the finest restaurants in Queretaro, a winter wine bar overlooking the vineyards and a summer wine bar built in old hacienda ruins.
The winemaker hails from La Rioja, Spain were red wine is supreme, but he has noticed this area is more suited for white wines. Currently Puerto del Lobo grows ten different varieties of grapes; Cabernet Sauvignon, Merlot, Syrah, Sauvignon Blanc, Verdejo, Tempranillo (in a blend Tio Neto) and the sparkling wine varieties within an area of 25 acres. They have plans to expand the vineyards and build an artisan winery school focusing on winemaking and wine tourism (for locals and visitors). Besides the tastings, you can also bottle your own wine.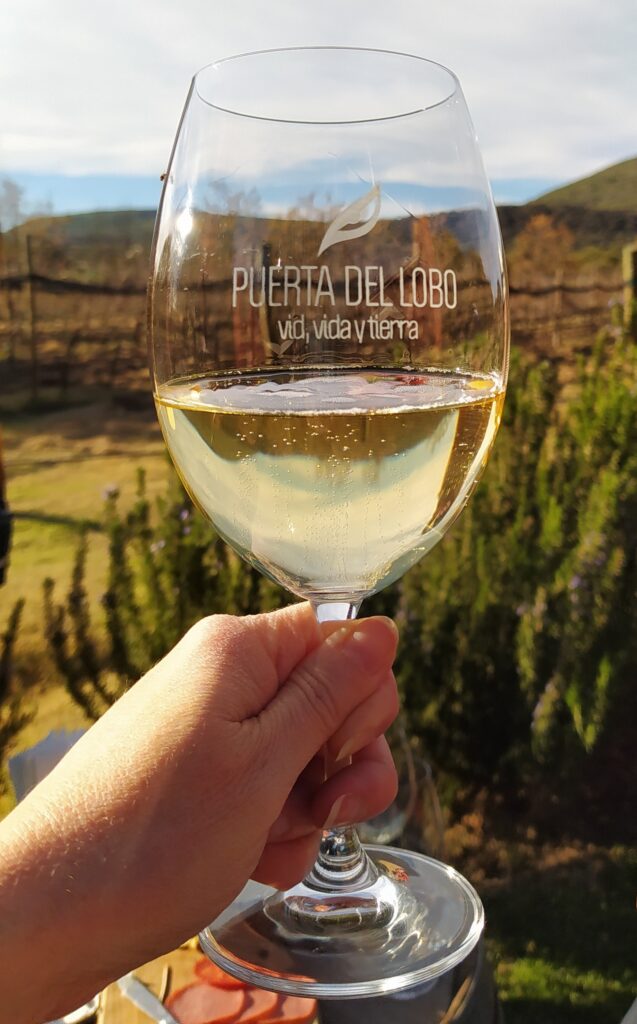 How Can I Take Mexican Wine Home With Me?
The United States allows you to bring back 5 liters of alcohol without paying duty. One wine bottle is 750ml which means each person can bring back 6 bottles of wine!
For more wine gift ideas, click here: The Perfect Gifts for Wine Lovers.
Donato
Donato is a modern winery with big plans as well. The facility overlooks the vineyard which will soon be expanded, and they have another 25 hectares a few miles away in Marques. On the second floor of the facility is a high-end restaurant with indoor and outdoor seating and spectacular views of Pena de Bernal. A good portion of the winery facility is an event hall perfect for weddings and corporate events.
Eleven different wine tasting packages are available. Don't miss the tasting of their port wine directly from the barrel on the cellar tour. With vineyards in both Baja and Queretaro, they have a wide range of wines to offer such as Cabernet Sauvignon and Petit Verdot blend, Merlot and Syrah blend, Syrah and Malbec blend, a Merlot, Syrah and Tempranillo blend, Xarel-lo and Sauvignon Blanc blend, Malbec and Cabernet Sauvignon rose sparkling, San Emilion, Macabeo and Chenin Blanc sparkling, and a Grenache rose.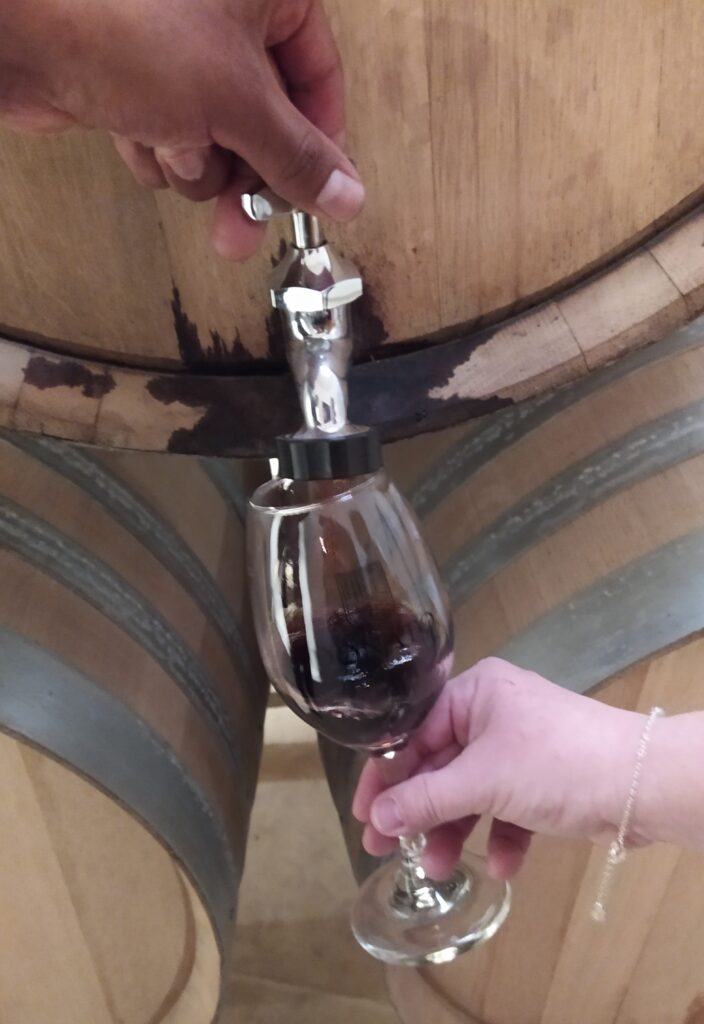 Hacienda Atongo
Hacienda Atongo has owned vineyards for years, selling their grapes to other wineries. Recently, it began creating its own wine and the results are worth a trip. Starting with a Chenin Blanc and Merlot that are true to character, they also produce Malbec, Nebbiolo, and a sparkling wine. In 2020, they expanded their five hectares to seven hectares. Hacienda Atongo is a classic Mexican looking hacienda offering a 22-room hotel, a stylish restaurant, reflection pond and large grounds to walk around and spend your day.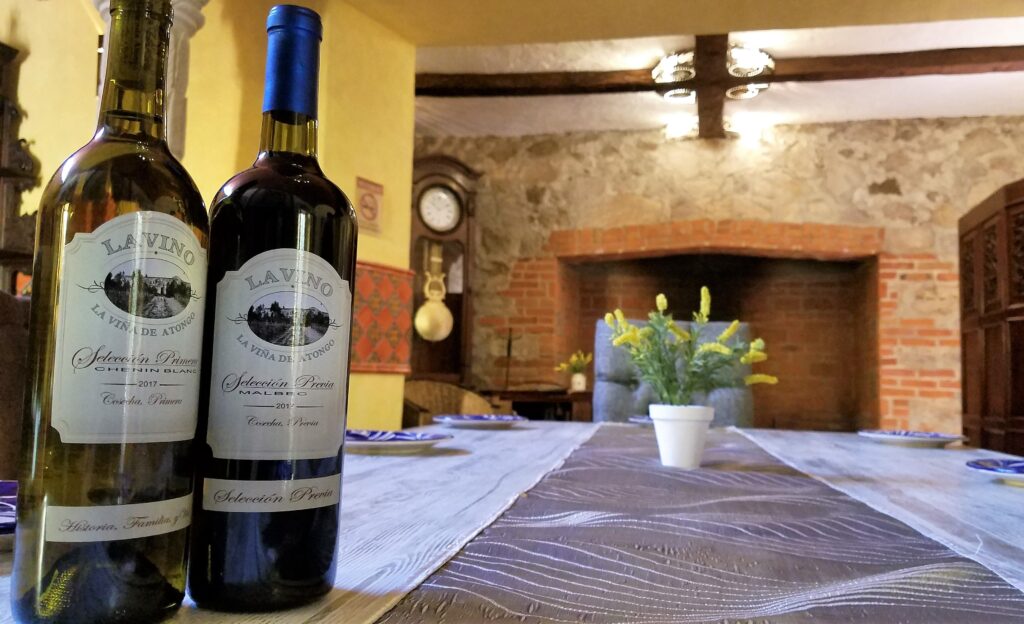 San Juanito
San Juanito is known for its Malbec, Syrah, and Malbec/Syrah blends. In 2009, wine consultants told the owners of San Juanito (a fruit farm at first), that their land was not good for vines. But in 2011, they went ahead with their dream and planted 3 hectares with Malbec and Syrah. Today, they have expanded their vineyards to grow Malbec, Syrah, Cabernet Sauvignon, Merlot, Chenin Blanc, Macabeu, Xarel-lo and Parellada. Many of these vines need a few more years to produce ripe grapes, but we expect some interesting things from them in the future. San Juanito's wines have won awards in national and international competitions. Definitely try their Sparkling Malbec and Malbec Reserva.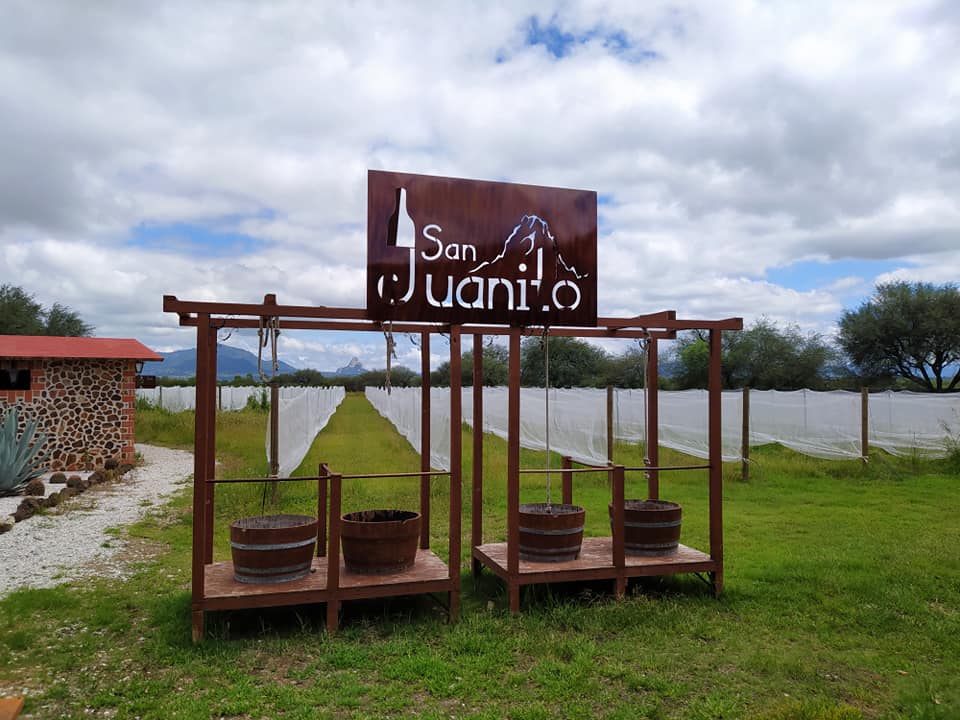 Los Rosales
Los Rosales is one of the few wineries that grows the Salvador grape, also called Tintorera, a native grape in Mexico. Other grape varieties grown at Los Rosales are Cabernet Sauvignon, Merlot, Malbec, Chardonnay and Moscatel.
They have 4 different brands under their name: Chapulet Missions dedicated to the Salvador grape, RosMa of young white and rose wines, and aged red wines of Cabernet Sauvignon, Merlot, and Malbec under Puerta del Cielo and Los Rosales.
Vino Q
Something very unique to this area, is that many of the wineries work together sharing information and collaborating on different experiments. One beautifully delicious product they've created is Vino Q. This wine brand is made from the best grapes and brought together to make a distinct high altitude wine for the region. We had the pleasure of tasting their Vino Blanco Brut Gran Reserva Espumoso made with Xarel-lo, and they also make a Vino Tinto Reserva blend of Malbec, Merlot, Syrah, Marselan and Tempranillo.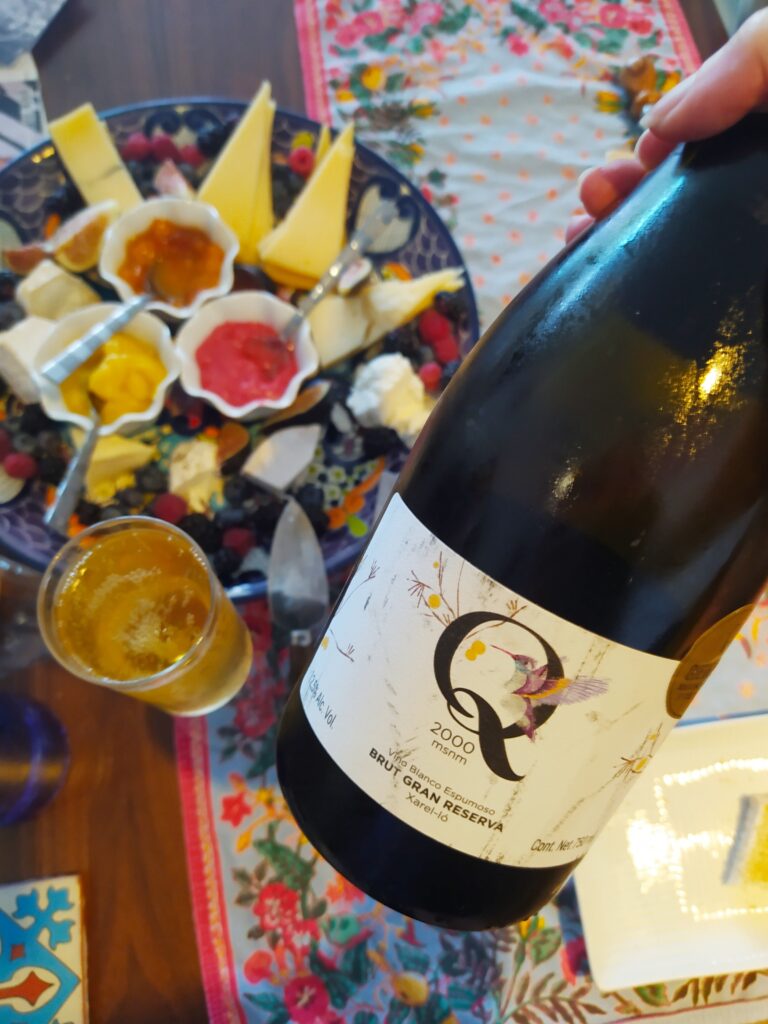 Tour Queretaro's Wineries With Us!
Queretaro's wine region and enotourism continues to grow and it's exciting to watch it develop. The best way to see Queretaro's  wineries is to book a Queretaro wine tour with us. We offer 3 different tours or you customize a tour based on your wine preference and interests. Leave the driving and reservations to us and sample your favorite grape varieties in this up and coming destination.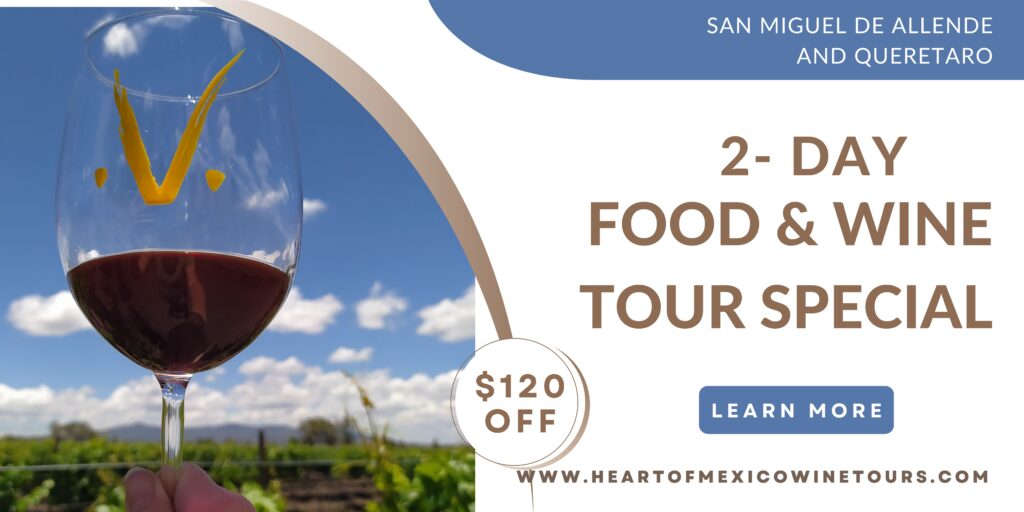 Add a few extra days to explore San Miguel de Allende.  Check out our post on Unique Wineries to Visit Near San Miguel de Allende 
For more information on any of our tours or to customize your own tour, contact us directly at

[email protected]

.
PIN THIS!