Discover the Treasures of Puebla
Known worldwide for its talavera, Barroque architecture and mole poblano, Puebla is a UNESCO World Heritage Site and a true treasure of Mexican life from past to present. Puebla was not created until 1531 after the Spanish Conquest where it became an important stop on the trade route between Veracruz and Mexico City. For travelers who enjoy history and architecture, Puebla should be at the top of your list.
Plenty of day trips are offered from Mexico City, just two hours away, but a day is too short a time to explore all that Puebla has to offer. We recommend at least 3-4 days with at least one of those days overlapping the weekend for the amazing street markets in Los Sapos. If you want to include some of the outlying pueblos magicos in the state of Puebla, than a week would be better.
Disclosure: Some links may be affiliate links where we receive a super-small commission at no additional cost to you if you click through and make a purchase. We call this our Chocolate & Churro Fund.
TRAVEL TIPS TO GET TO AND AROUND PUEBLA
The best way to get to Puebla is to fly in to Mexico City, then take a bus from the airport to Puebla. Flying in to Puebla's airport is much more expensive, and the airport is almost an hour outside the city.
A car is not necessary in Puebla. Parking is hard to come by, and many things are close enough to walk to. If you do need transportation, Ubers and taxis are cheap.
Where to Stay In Puebla
Stay in or near the center of Puebla for ease of walking to markets, restaurants and landmarks. We stayed in Los Sapos which was the perfect location in the heart of the antique markets and close to restaurants and the Zocalo.
For those who want less traffic noise just outside the center, La Purificadora, a Design Hotel by Marriott and Hotel Cartisiano Puebla luxury hotels offer a more tranquil stay, but still close enough to walk to major landmarks.
If you prefer boutique hotels, Hotel Boutique Casareyna and El Sueño Hotel & Spa have won several awards including recognition as a Treasure of Mexico (Tesoro Mexico) for their hospitality and aunthenticity.
You can check the prices in Puebla Centro using Booking.com.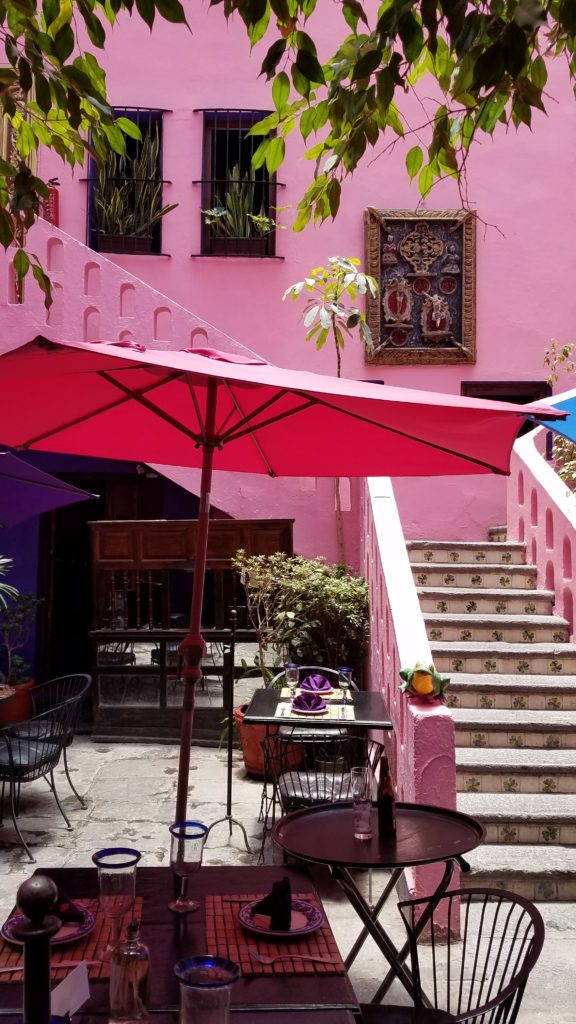 Historical Architecture
Wander the streets of tiled buildings displaying the best Barroque architecture of its time. Puebla's centro is laid out in a European grid pattern which makes it easy to navigate. Streets of colorful casonas, colossal churches, and tiled government buildings are a photographer's dream landscape. If a doorway is open, go inside. The courtyards and staircases are just as much artwork as a mural on a wall.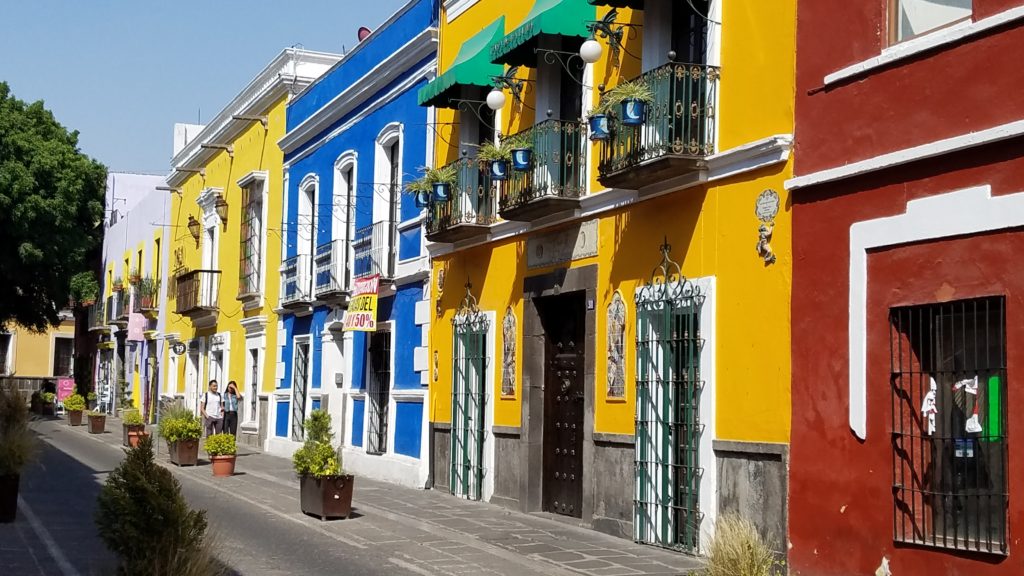 Churches of Puebla
People will tell you there are 365 churches in Puebla, one for every day of the year, but that's a bit of an exaggeration. While there are A LOT of churches, it seems like one on every corner, the number is closer to 287. Many of the churches display exquisite Barroque architecture encrusted with gold leaf for maximum wow factor. Be respectful of those praying inside at all hours of the day. Wear pants and be mindful that not all churches will allow photographs such as the Cathedral of Puebla (which is absolutely spectacular inside).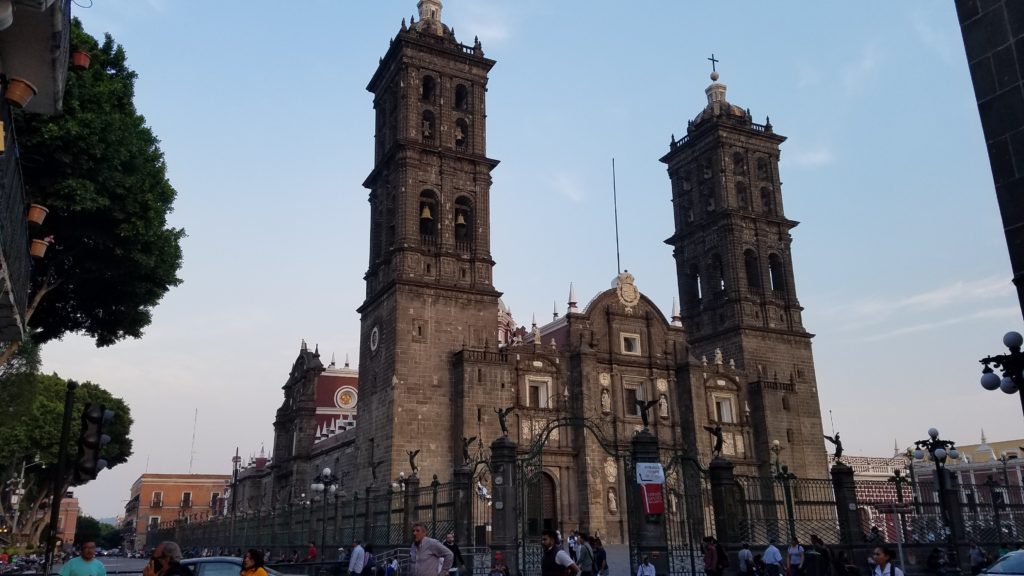 Puebla Landmarks and Museums
History buffs have an immense list of options when it comes to discovering Puebla and the region. We suggest starting at the Amparo Museum to learn more about the indigenous people and their way of life before the Spaniards arrived. The modern International Museum of the Barroque describes the Barroque movement in Europe and Mexico with exhibition art and high tech displays. Other museums focus on art, or distinguished people in history. The bullet-pocked Museo de la Revolución is the former house of the Serdán family who strongly opposed the re-election of Porfirio Diaz in 1910 which led to the the decade long Mexican Revolution.
Book lovers may want to check out the small Biblioteca Palafoxiana, the first public library in Mexico. It's also considered to be the oldest library of the Americas dating back to 1646.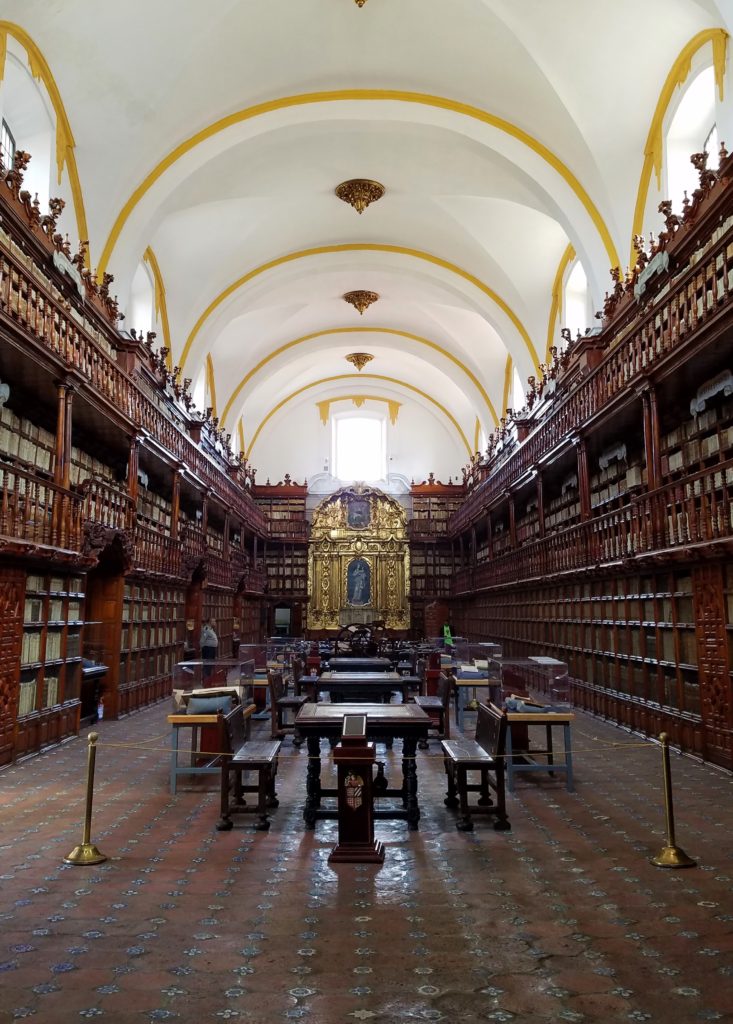 Puebla Started Cinco de Mayo
For military history lovers, you can visit Fort Lareto and Fort Guadalupe to see canons, swords and other relics from the Battle of Puebla on May 5, 1862. This is the real Cinco de Mayo, where a small Mexican army and villagers defeated the French army, one of the strongest and well-equiped armies in the world at the time. While the rest of Mexico may have adopted Cinco de Mayo margaritas from the States, Puebla celebrates it as its own holiday. If you are in town for Cinco de Mayo, get a seat early for the 4 hour Cinco de Mayo parade. Every branch of the military marches down the boulevard including tanks, canons, representatives from all the indigenous tribes and villages of that time, and my favorite, the dogs of the K-9 units. Check out the video below:
Barrio de los Sapos (Alley of the Toads)
Los Sapos is home to antique markets and a lively weekend tianguis. This really is a shopper's paradise! From artisan jewelry and crafts to furniture, you can find things you never knew you were looking for at these markets. The shops and street markets extend down multiple walking streets and across Heros 5 de Mayo on the weekends.  Wear comfortable walking shoes and bring a canvas bag with you. You never know what you may find!
Puebla Talavera
Talavera is what Puebla is most known for. Production of these colorful ceramics has not changed since the 16th century. It's trademark is the quality of the clay from this region and the ivory white base for decoration. You can find talavera all over the country, but only Puebla has certified Dominion of Origin talavera factories, 9 to be exact, that all meet stringent requirements to preserve the integrity and hand painted artwork.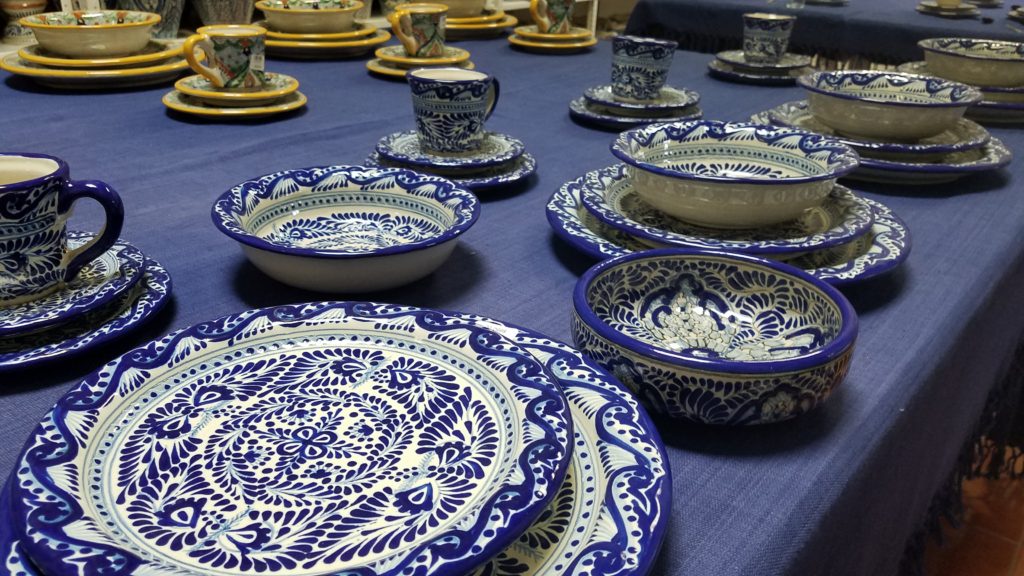 Puebla is a Gastronomic Region
Puebla is considered one of the most important gastronomic regions of Mexico. A combination of indigenous, European and Arabic influence have made Puebla an international destination for foodies. Many of Mexico's famous dishes were created here such as Mole Poblano and Chili en Nogada. Escamoles (ant eggs) and maguey worms are special seasonal items. Don't knock it until you've tried it. Both are good alternative protein sources.
Cemitas, chalupas and tacos arrabes are popular menu items from hole-in-the-walls to fine dining, but for the best mole poblano, a sauce made from 30 or more ingredients with the dominant flavors of chilis and chocolate, dine at Augurio.
Read our post: 10 Dishes You Have to Try in Puebla (and the Restaurants to Try Them)
Day Trips to Pueblos Magicos
The state of Puebla is enormous and many pueblos magicos can be visited on day trips from Puebla. The closest pueblo magico is Cholula just 6 miles away. Cholula is considered to be the oldest continuously inhabited city of the Americas. It's also  home to the largest archeological pyramid site in the Americas named the Great Pyramid, Tlachihualtepetl.
Atlixco, just south of Cholula, is famous for its flowers. In the north, Zacatlan and Chignahuapan are known for their cider and hand painted Christmas ornaments respectfully. Check out Viator for unique day trip options to Puebla's  surrounding pueblos magicos.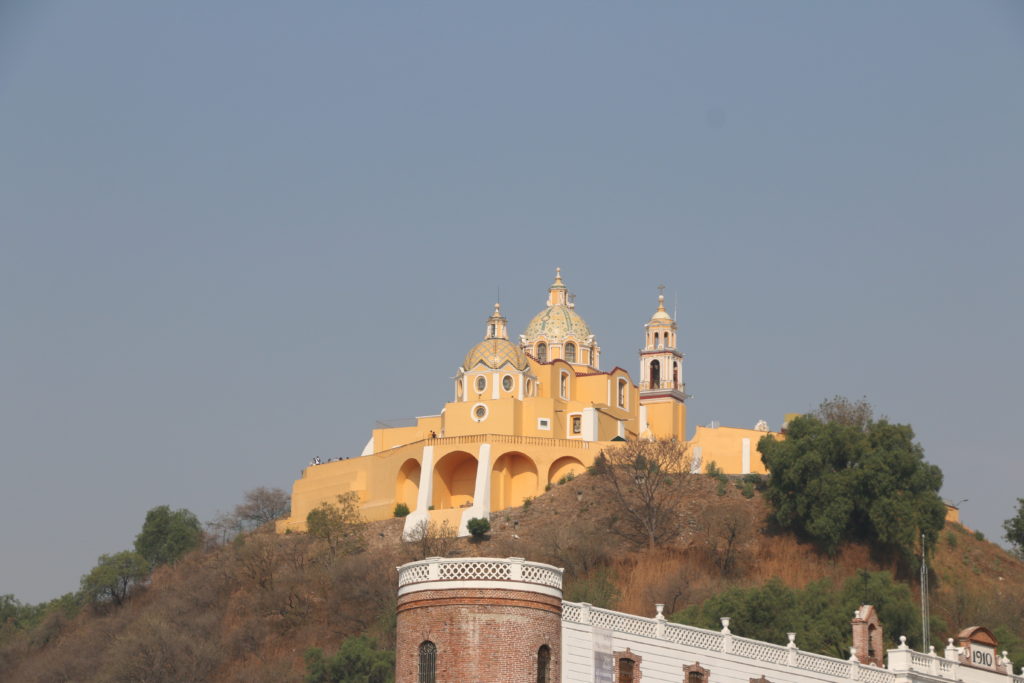 Visiting Puebla for a day just isn't enough time to explore all this city has to offer. As a UNESCO World Heritage Site and the fourth largest city in Mexico, Puebla is an epicenter of history, architecture and gastronomical delights. What would you like to see? What would you like to experience?