House Hunting Fun in Queretaro
Househunting  is one of the most exciting and stressful things to do in a new country. When you don't need a home, cruising through open houses to see the latest designs and layouts is fun. When you need a home in 3 days anxiety, stress and doubt can wreak havoc on your mind and body.
Long before we moved to Queretaro, we put together a list of what we wanted in a house. We scoured the internet for home listings to see what prices we would pay for what we wanted. We visited Queretaro and had Uber drivers and a realtor drive us around so we could see different locations around the city. This quick trip was extremely valuable to see what the traffic was like, where the main shopping areas were located and looking at houses. If you have the time and money, make sure to do a recon trip to your dream city to see if its right for you.
We decided to rent for the first year so we could take our time researching different neighborhoods more in-depth. Familiar realtor companies like Century21, Keller Williams and Remax have offices around the world including Queretaro. We met with a realtor from Century 21, told him what our dream house and neighborhood would be like, and he shared the reality of Mexican living.
On Our Wish List:
Modern house
Tile
Large kitchen
8 burner stove/oven
dishwasher
garbage disposal
plenty of cabinet storage
Large bedrooms (3)
2 baths or more
Large closets
Master bath with tub
Yard space for the dog (and future dogs)
rooftop terrace
This is the Reality:
Stove/ovens are 6 burners (not bad)
No dishwasher
No garbage disposal
Bedrooms are average size
Tubs are not that common
Yard space is small in the new housing developments unless we wanted to pay more for land
Rooftop terraces are possible, but it surprises me that more houses are not built with them.
Other House Hunting Reality Revelations:
Indoor Laundry Rooms
Indoor laundry rooms are hard to come by. Most of the back patios have washer hookups. Dryers are also not the norm, but I wasn't going to cave on that one.
Garage
A garage on a listing is not the same as what we expect in the United States. A garage means there is space for a car. It could be open to the elements or behind a gate, but rarely is it in its own room with a door and roof. If the storage space in a garage is important to you for tools, lawn care and projects, you may want to consider a house that has maid quarters for extra storage space. Many maids quarters also come with their own entrances.
 And Now the Fun Part: Looking at Houses!
We chose the residential area Juriquilla which is 15-20 minutes north of Queretaro. It's at a higher elevation up in the mountains and a few degrees cooler. Juriquilla has shopping, grocery stores, restaurants and activities, but doesn't have the major traffic congestion of Centro. We had our choices of older and newer housing developments in this area.
As we looked at different houses, we discovered other features that we found really beneficial. We made  a note of these for our future permanent house such as lighting on the stairs and alcoves for soap in the showers.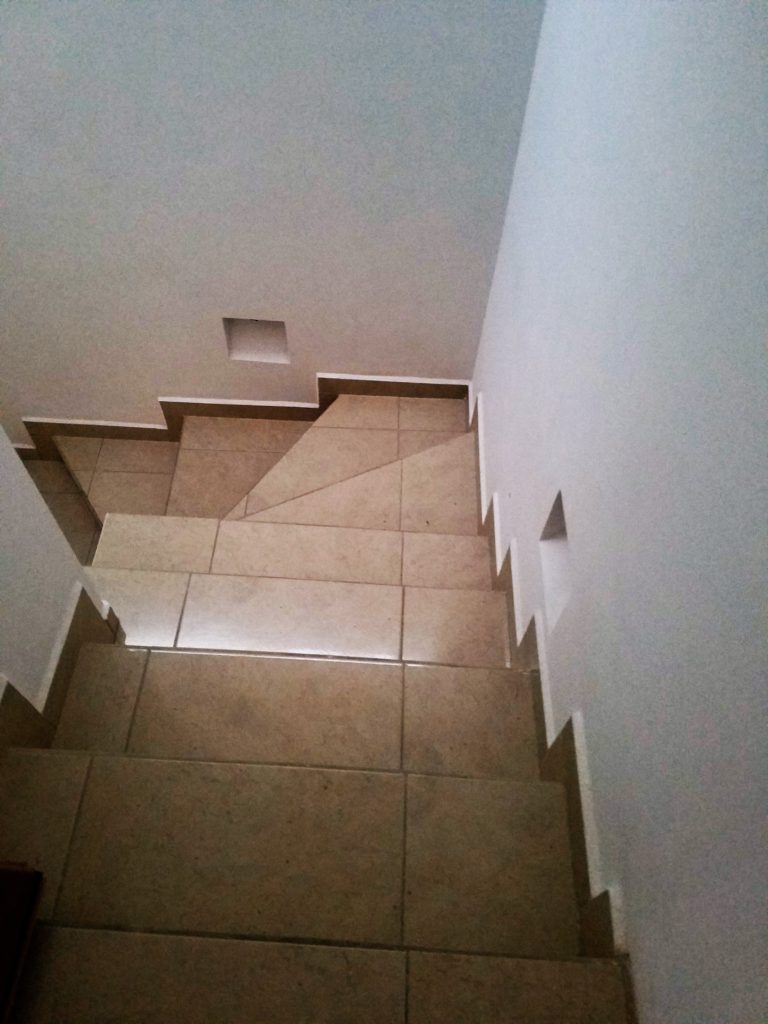 A double sink in the kitchen was a luxury item. Many houses only had one sink. How are you supposed to wash dishes with just one?
The houses we looked at were mostly modern. As wonderful as it would be to have some "Mexican charm" in the house, usually the kitchens are not practical. They are extremely small with inadequate storage areas especially for Tom's cooking obsession.
Some houses had very awkward layouts with the stairs in the middle of a room, or the half bath on the ground floor opening directlyt into the living room or kitchen. I personally would not enjoy walking out of the bathroom right into dinner prep or right next to the TV. I preferred the bathroom to be a little more private and separate from the main living area.
Modern Mexican Construction
Modern construction is very boxy, but the accent pieces on the front like wood, slate or tile really pop.
*You can click on the individual pictures to enlarge them*
Stairs
The stairs are a feature all their own. Many of the houses try to reduce how much space the stairs take up, but every once in a while we would see  spiral or spacious stairs (which comes in handy when you are trying to get a king size bed up to the second floor).
Kitchens
The kitchen was our #1 priority. The finishes weren't really to our liking, so we focused our attention more on space and functionality. Double sinks were hard to find. For the rental, we could deal with it but if we buy a house, we will have to renovate.
Bathrooms
All the bathrooms we saw were tiled. Some had cabinet space under the sink, some did not. Some had frosted windows and shower doors, some did not. We looked at a house with a full length clear window in the bathroom. Very odd.
Closets
I was impressed that each bedroom we saw had good closet storage space. Most are equipped with hanging space for long dresses or suits, and drawers for  folded clothes, socks or shoes.
Views
In one neighborhood, the views were spectacular, but they were still building houses. So we might have this view now, but in a few months we could have another house right in front of us.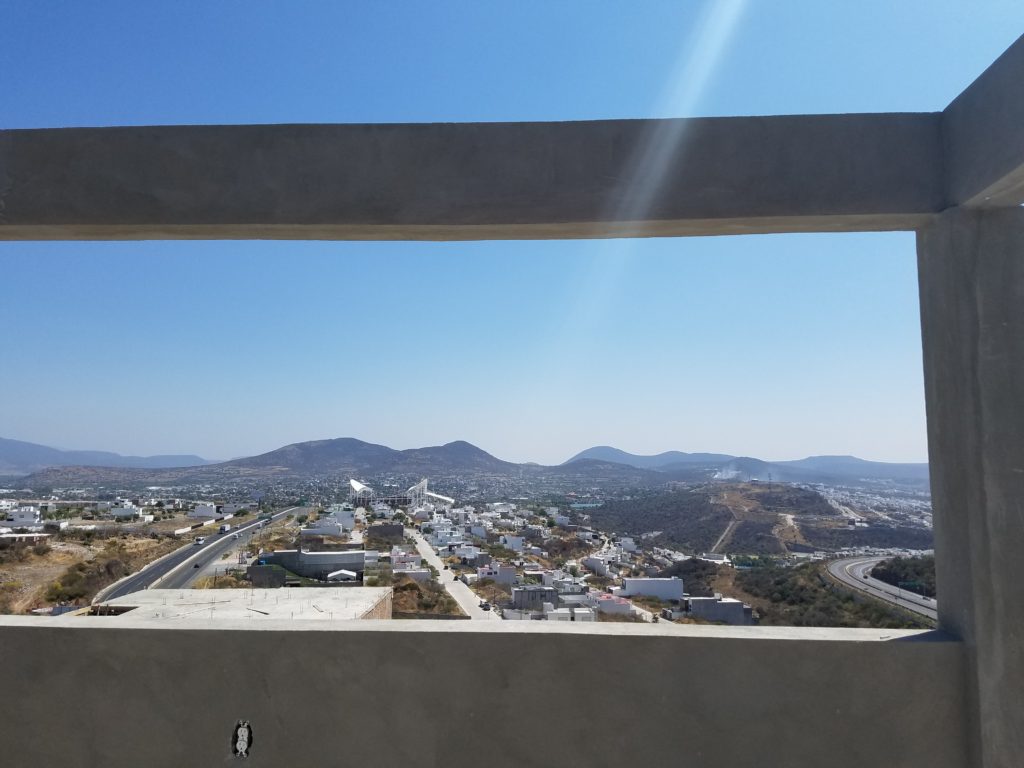 So which house did we choose?
No house is perfect (unless you build it yourself), but we chose the one with a spacious kitchen, spacious living room, good size bedrooms, and a gorgeous rooftop view.
Living Room
Kitchen
Master Bedroom
Rooftop Terrace
And our view!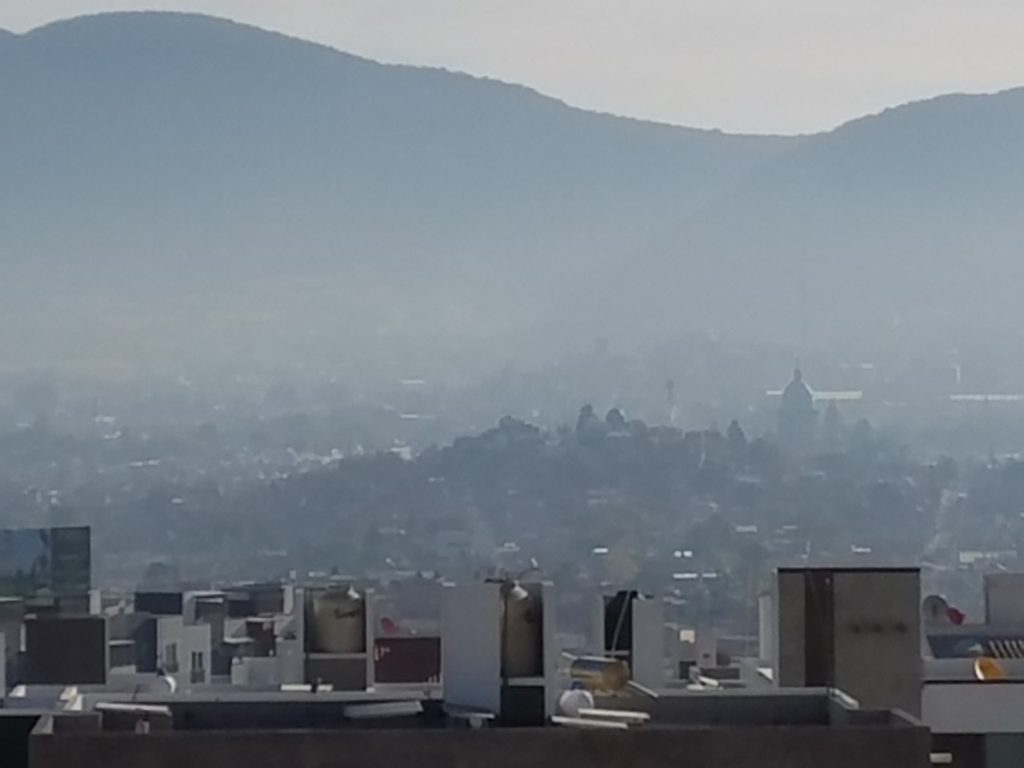 Extra Tips to Find The Right Home For You
Some things we take for granted and forget to check. Is the electricity working? Is the hot water heater working? While jumping on the bed may not be appropriate, checking the water pressure, lights and locks is necessary.
Water Pressure
A 2 or 3 story house will need an extra hydropneumatico pump to send water pressure to the different floors.
Window Screens
Screens on the windows are a bonus. Yes, there are mosquitos in the mountains, and you may want to open a window or two most of the year.
Fans or Air Conditioning
Air conditioning is not needed as much, but May-June can get uncomfortably hot. Fans work beautifully,  but you may want to have an air conditioning unit in the bedroom to sleep better at night. Note: If the drain lines have not been run for an A/C unit, they will have to jackhammer through the wall. Check with the landlord first to see if they will hire a contractor and do this for you, otherwise they may consider this "damaging their property".
Yard Maintenance
Depending on the size of your grassy areas, you may just need a weedwhacker to keep the grass trimmed. If they are a bit larger, landscapers do not cost much to cut your grass. And because it doesn't rain often, the grass only needs to be cut every 2 weeks during the rainy season.
Internet
Find out what options you have for fiber optic internet in the neighborhood. If it doesn't have fiber optic, do not make the same mistakes we did. Read our post: What's the Best Internet in Mexico and Mistakes to Avoid
Remember, have a list, do some internet searching and talk with people in the area whether they are expats or realtors. Also, have a little notebook to remind yourself of what you are looking for and those extra things you should check for. Househunting can be fun as long as you are prepared for the reality.
First posted on March 28, 2018.
Updated January 31, 2021.
Relocation Consultation
Do you have questions on prices, neighborhoods, and expectations about starting your new life in Mexico? Ask us directly! We can set up an hour long video conference call on Whatsapp and help answer questions that pertain to you and your lifestyle. Our consultations are $70 USD for an hour. If we go over the allotted time, no worries. We won't charge you extra. We want you to get the answers you need to make the best decision for a new life. Plus, we will send a follow-up email with other resourceful links specifically for you.