The Rabbit Place- La Lapin Sauté
You may not fall down the rabbit hole, but upon entering Le Lapin Sauté, you will find yourself in a Beatrix Potter-meets-Disney-themed establishment. A medley of flower pots are transformed into bell-like ornaments to welcome passer-byes into the warmth of this cozy restaurant.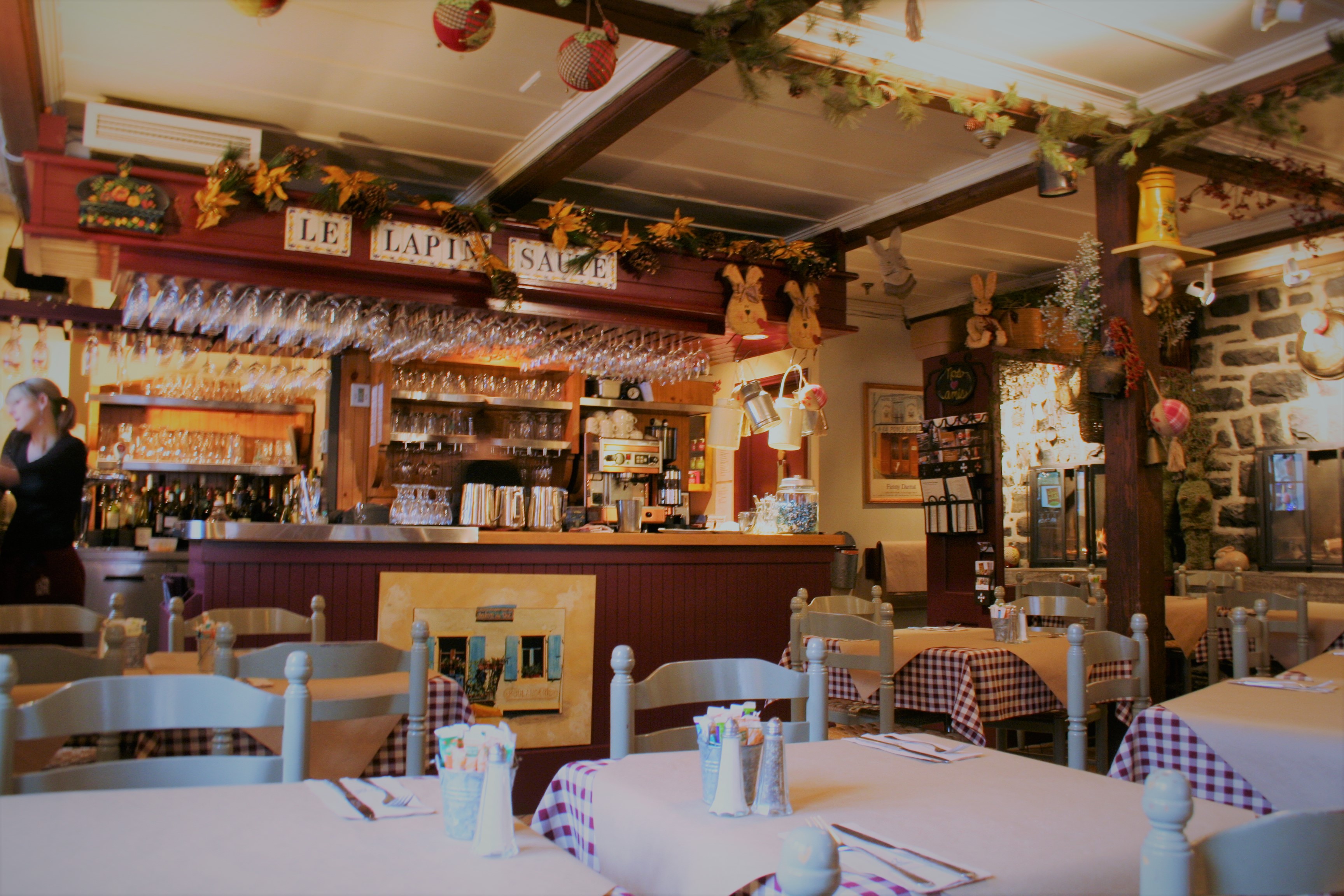 Decorative eggs strung from old vines twist across the walls and around window panes. Antique toys are clustered in every corner and rabbits reign supreme as figurines, wooden cutouts and floppy stuffed animals. A fireplace warms the tiny room filled with small red and white checkered tables and wooden chairs. I'm sure there's a pot of honey somewhere that Rabbit always kept just for Winnie the Pooh.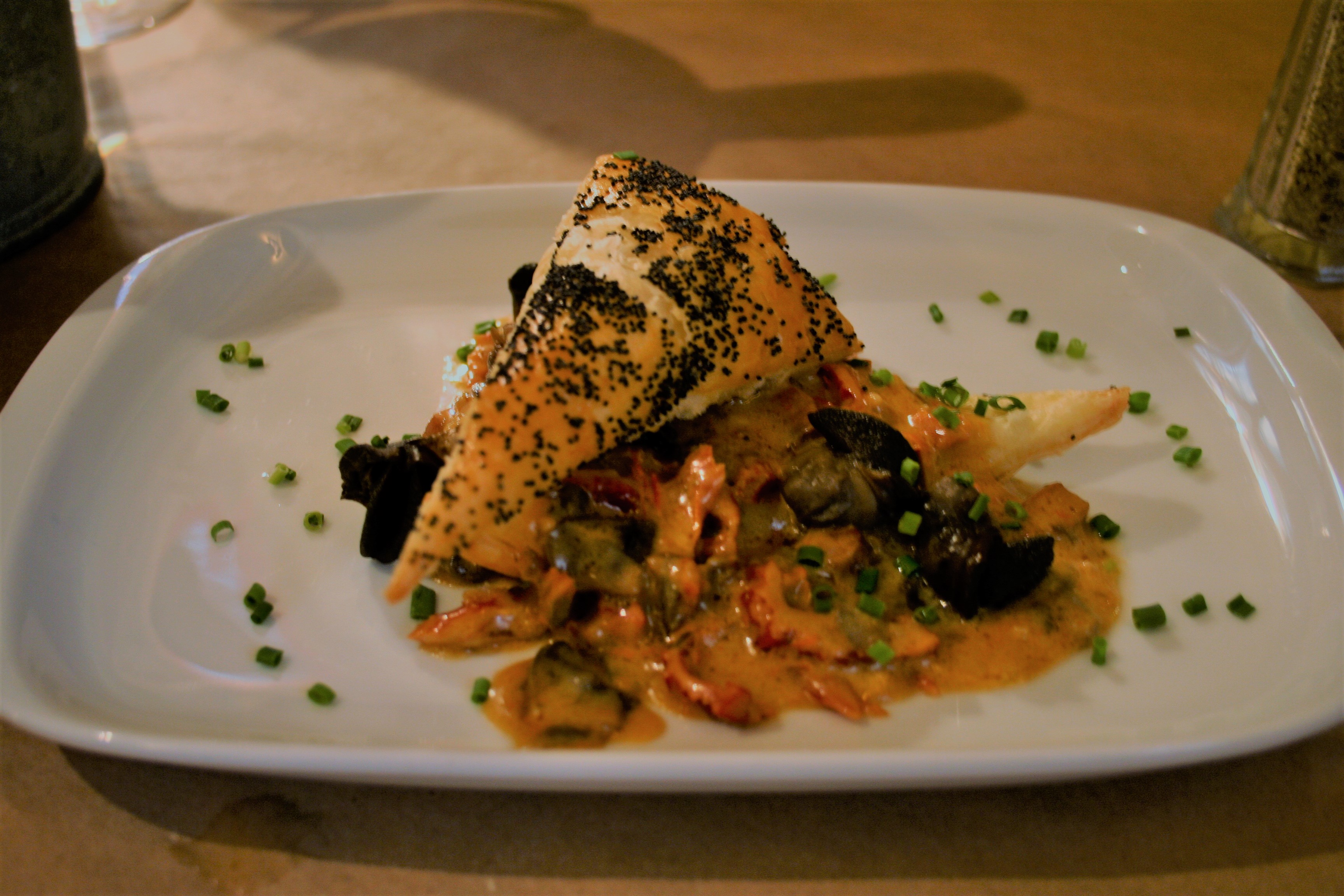 The friendly staff speak both English and French and can expertly recommend something fabulous, though I don't think there is anything mediocre on the menu. To begin, we had one of the specials for the day, the Puff Pastry with Escargot in a light cream sauce with mushrooms and sun dried tomatoes. Delicate, but earthy flavors. This was actually my first time having escargot, and I loved it!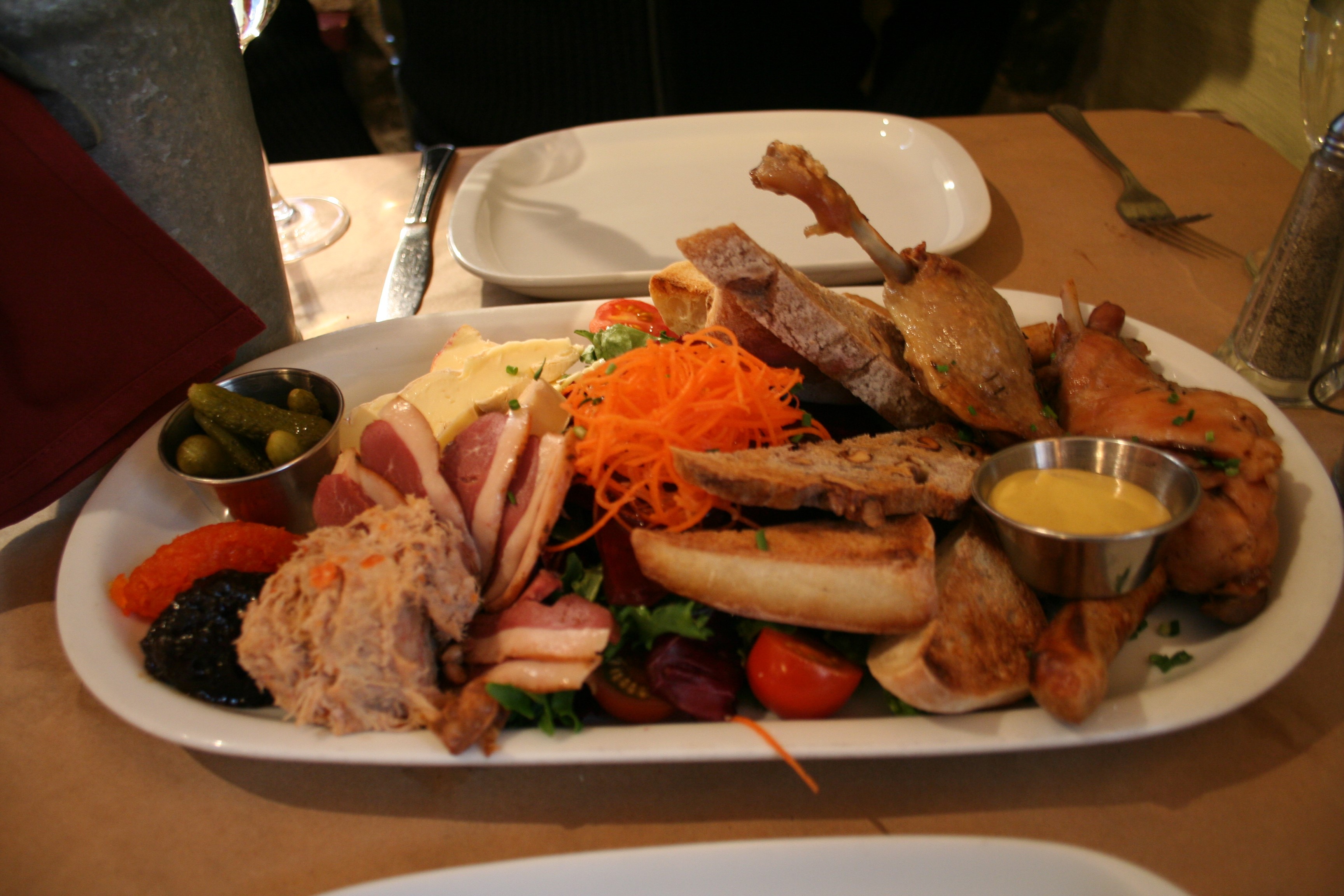 Duck and Rabbit Platter
Our main course was the heavenly Duck and Rabbit Platter, a smorgasbord of duck leg and rabbit leg confit where the meat fell right off the bone, rabbit sausage, rich and addictive duck pate, smoke cured duck prosciutto, rabbit roulettes, pickles, salad, cheese and bread. This is the best option if you want to try a little of everything.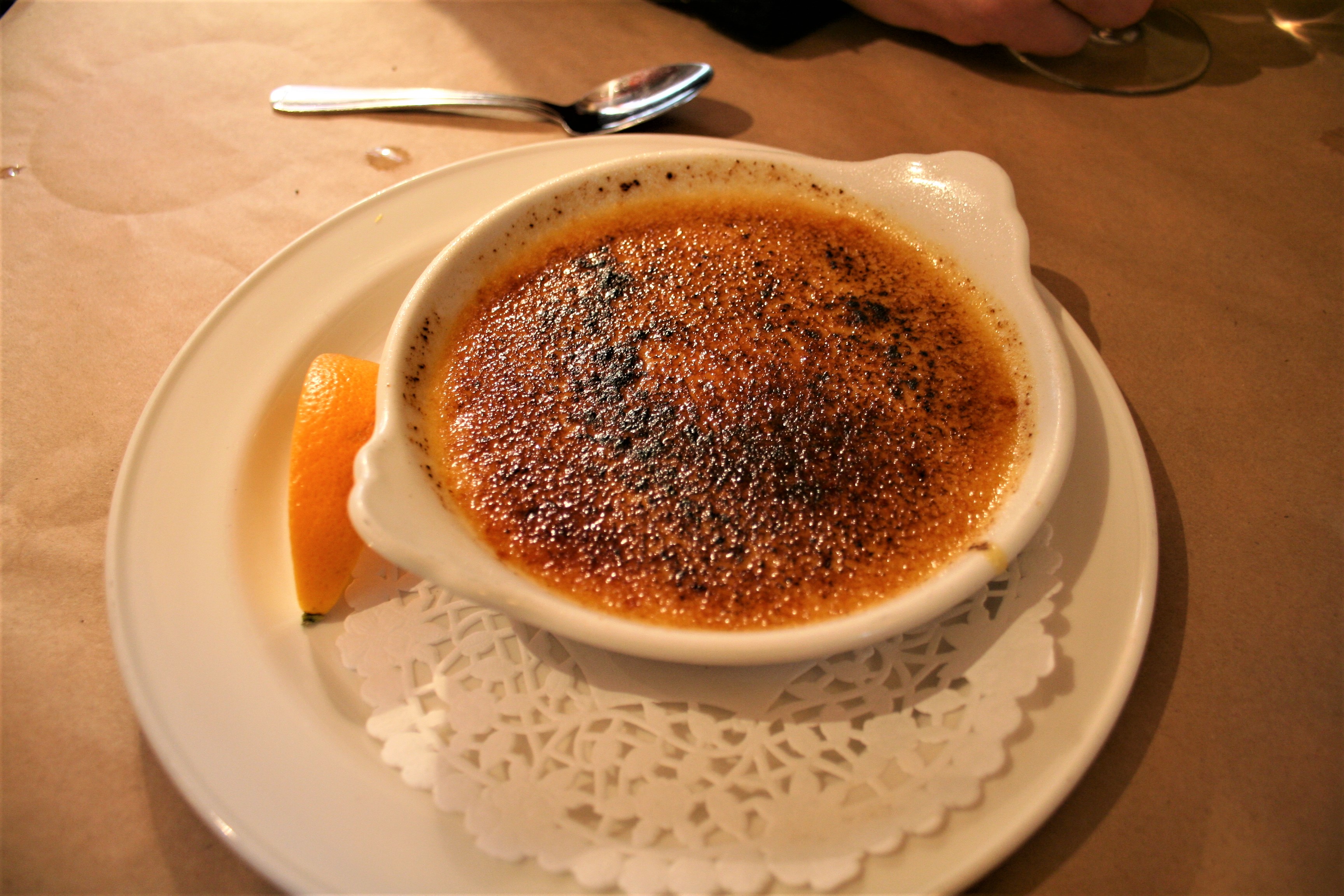 And for dessert, crème brûlée. We are in French Quebec after all, no?
Le Lapin Sauté is located on Rue du Petit- Champlain at the foot of Cap Diamant below the Fairmont Le Chateau Frontenac in Old Quebec. Reservations are recommended. (418) 692-5325 http://www.lapinsaute.com/