Things You Should Know About Buying Property in Mexico
This post was written about our experience in 2018. Prices have gone up significantly, including financial requirements for residency and having an RFC for big purchases. This post was updated in 2022.
Living overseas, our goal is to not have a mortgage. The less expenses we have as we get older, the better. Buying property in Queretaro seemed like the smart thing to do. We looked at houses for several months, but we couldn't find anything within our price range with a large enough kitchen and storage. There was the possibility of getting a house with a maid's quarters and using that as storage, but then we would have a monthly house payment.
During one of our house searches, we discovered some interesting information. We were looking at a new home that cost 2,500,000 pesos (around $131,552 USD). It still needed some renovations to make it more user friendly. The bannister needed to be replaced, and the kitchen needed to be gutted and extended. But if we decided to build a house with the same plan on a lot, the price would be 2,000,000 pesos (around $100,000 USD).
Save on Acquisition Taxes
The benefit of buying a lot without a house is that your Acquisition Tax paid to the government at closing is only based on the value of the land. If you buy a house already built, your acquisition tax is based on the appraised value of the land AND the house. For our lot, the total fees and taxes at closing were $50,000 pesos ($2,500 USD).
If we had purchased a constructed home equivalent to the house we are building we would have paid $160,000 to $180,000 pesos of taxes and closing costs ($8,000-$9,000 USD). Thats a big difference. Once your home construction is completed it will be appraised and then you will pay the same annual property tax as someone who bought a home outright, about $4,000 pesos every January (About $200 USD).
Buying Property in Mexico – Prices are Rising
Lot prices are sometimes equivalent to US land prices which is why many Mexican houses are two and three stories. People buy small lots and build up. Construction prices are still relatively cheap compared to the US, around $33-$35 U.S. Dollars per square foot for new construction.
The prices on a completed house rise about 4-6% every year with inflation. Land prices go up every 2-3 months.
Example:
May 2017- we looked at lots where the asking price was 2800 pesos per square meter.
Oct 2018- a year and a half later, we bought a lot for 3800 pesos per square meter.
April 2019- 7 months later, we showed some expats-to-be some lots in our new neighborhood. The asking price was 4300-4600 per square meter depending on whether the lot was on a corner or at the end of a street.
If we take the 2017 price on a 160 m2 lot using today's currency exchange, the price would be $23, 578.94 USD. Two years later, that same lot size costs $36,210.52 USD.
Obviously buying real estate in Mexico is a great investment! Even if you don't plan on building on the property, selling it a few years down the road could make you a nice return.
Closing the Deal
Negotiating the final price for a lot can be tough. If you are working with an individual seller, they might not negotiate, or they may raise the price on you (this happened to us three times). If you are buying property from a community development, they might be more lenient. You can ask for special incentives or discounts on the installation of the water meter (15,000-20,000 pesos), monthly community maintenance fee, or site verification costs.
Notary Officials
The title document is prepared by a notary. A notary is an attorney who returned to school for two additional years to specialize in real estate and contractual law, has to meet strict qualifications and take an exam. They are legally responsible for checking deed titles and all documentation they produce.
The notary gathers all important document from the seller and you as the buyer and drafts a title document. Once the parties check the document for any errors, the notary produces the official document that everyone signs. The buyer and seller each pay the notary separately.
But you're not done yet! Now the notary sends the title to the city and state departments to register. The waiting time for this is 2 months minimum or more. We are still waiting….
Did You Know?
You Now Have To Be a Legal Resident and have an RFC Number To Buy Property in Mexico.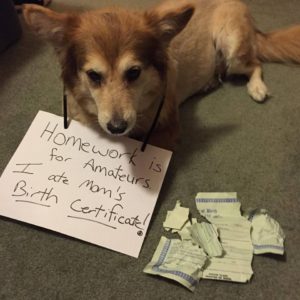 Many parties will be present during the signing of the property: the seller, the notary, the real estate agent, preferably your lawyer, and you the buyer. The buyer can select the notary, or if buying property or a house from a community development (like we did), the development may have their own notary.
We strongly recommend consulting a lawyer. For our property, the notary asked for our temporary residency cards, passports and our birth certificates.
As of 2022, you now need an RFC number (like your SSN or tax number) to buy or sell a house or property.
TIP: Find a good Mexican lawyer who knows real estate law pertaining to foreigners. Learn from our mistake, have them present at the signing and make it easier for yourself.
FYI: Queretaro is Not in the Restricted Zone in Mexico
In Colonial Mexico like Queretaro, San Miguel de Allende or Lake Chapala, the title of the property you buy is yours. Within the Restricted Zone, you can still buy property, but the bank will hold the title. This trust agreement between the bank (on behalf of the buyer) and the seller is called a fideicomiso. The Restricted Zone is 100 km from any international country border within Mexico and 50 km from the coastline in Mexico. Consult a lawyer before proceeding with any communication with the bank and seller.
Final Thoughts
We are not real estate agents and our experience has only been in Queretaro. Our real estate friend, Gilberto Lozano of Century 21, and our architect, Alejandro Lopez, helped us purchase our property.
Again, our process might have been smoother if we had consulted our lawyer. We strongly recommend having a lawyer present to double check the documents and help with translation.
House buying is exciting and stressful in any country, but we hope we have taken some of the uncertainty away and shown you some of the benefits of buying property in Mexico.
Relocation Consultation
Do you have questions on prices, neighborhoods, and expectations about starting your new life in Mexico? Ask us directly! We can set up an hour long video conference call on Whatsapp and help answer questions that pertain to you and your lifestyle. Our consultations are $70 USD for an hour. If we go over the allotted time, no worries. We won't charge you extra. We want you to get the answers you need to make the best decision for a new life. Plus, we will send a follow-up email with other resourceful links specifically for you.
Our research on finding the best place to live started with a subscription to International Living. This magazine and website prints real stories from real people living in other countries around the world. From big cities to small villages, it's been a wonderful resource for us in evaluating cost of living, finding the ideal weather and being centrally located to several towns and countries for travel. Writers for International Living go more in-depth on topics such as taxes, banking overseas, health insurance and real estate. If you don't know where you should start, check out International Living for their subscription and bonus offers.