Howth: The Perfect Seaside Day Trip From Dublin
If we had the chance to live in Ireland, Howth would be at the top of our list. This quaint little fishing town is surrounded by natural beauty but still close to Dublin's big city conveniences.  It exemplifies postcard perfection with its picturesque marina, quaint sea side shops and cafés, coastal cliff walks and historic namesakes. Howth is a short 45 minute subway ride away which makes it a perfect destination for a day trip or weekend retreat on a trip to Ireland.
Disclosure: Some links may be affiliate links where we receive a super-small commission at no additional cost to you if you click through and make a purchase. We call this our Chocolate & Churro Fund.
Day Trip to Howth
Tom and I hopped on the Dublin Area Rapid Transit, better known as DART, early one morning and rode to the last stop on one of the lines to Howth. DART is a good way to see many areas of Dublin and other coastal towns from Balbriggan to Kilcoole.
Find and book Dublin tours and activities on Viator.com. Book ahead to save time and money!
The inviting town displayed an array of colors, from the green grass and stark-white sea wall, to the brick buildings and brightly painted fishing boats.  The sun was shining and the wind was strong as we took our time window shopping along the promenade and exploring the church ruins of Howth Abbey and its graveyard.

Howth Abbey Ruins and Graveyard
Howth Abbey, officially named St. Mary's Abbey, sits on top of a hill overlooking the town and marina. Built in 1235 and replacing a previous church from the 11th century, St. Mary's Abbey has been rebuilt and modified several times over the centuries because of fire damage, misunderstandings and wars. Grave markers, some dating back to the 14th century, ranged from very ornate, marking whole family lineages, to misshapen eroded slabs of stone.  The churches prime location overlooks the present day marina and the island, Ireland's Eye.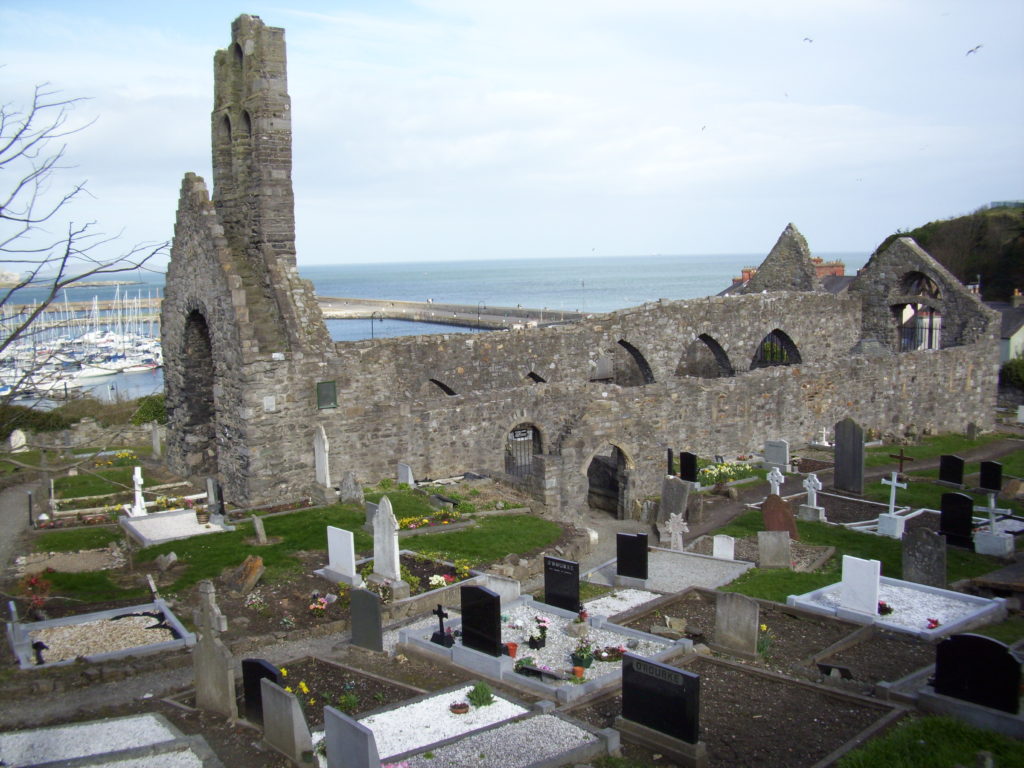 Howth Marina and Ireland's Eye

Leisure boats and mini-yachts docked in the protective cove of the marina within view of the Howth Promenade. Less than a mile offshore, the  Ireland's Eye, part of the Howth Estate, is weathered by the turbulent sea. On a good day, you can take the ferry out to the island or take a tour with Howth Cliff Cruises to view the cliffs and wildlife such as seals, puffins and other sea birds. This nature preserve seems a world away from the fishing village of Howth and bustling city of Dublin.




Abbey Tavern
What's a trip to Ireland without a typical Irish lunch? We feasted on fish 'n' chips with a traditional Irish Guinness, at the perfect little Irish pub, The Abbey Tavern.  The dark wood beams and tables in contrast to the white stucco walls created the perfect atmosphere.  The crusty old Irish fishermen gulping their beers a few tables away glowered at us foreigners as we clinked our Guinesses in a toast.

Seawall to Howth Lighthouse
With our bellies full, we made our way to the sea wall, and walked out to the lighthouse.  The strong wind made it difficult to walk a straight line. Many times we had to stop and plant our feet hard against the concrete to not get blown over. Howth Lighthouse was constructed in 1818, but decommissioned in 1982 after a more modern lighthouse was built on the East Pier extension.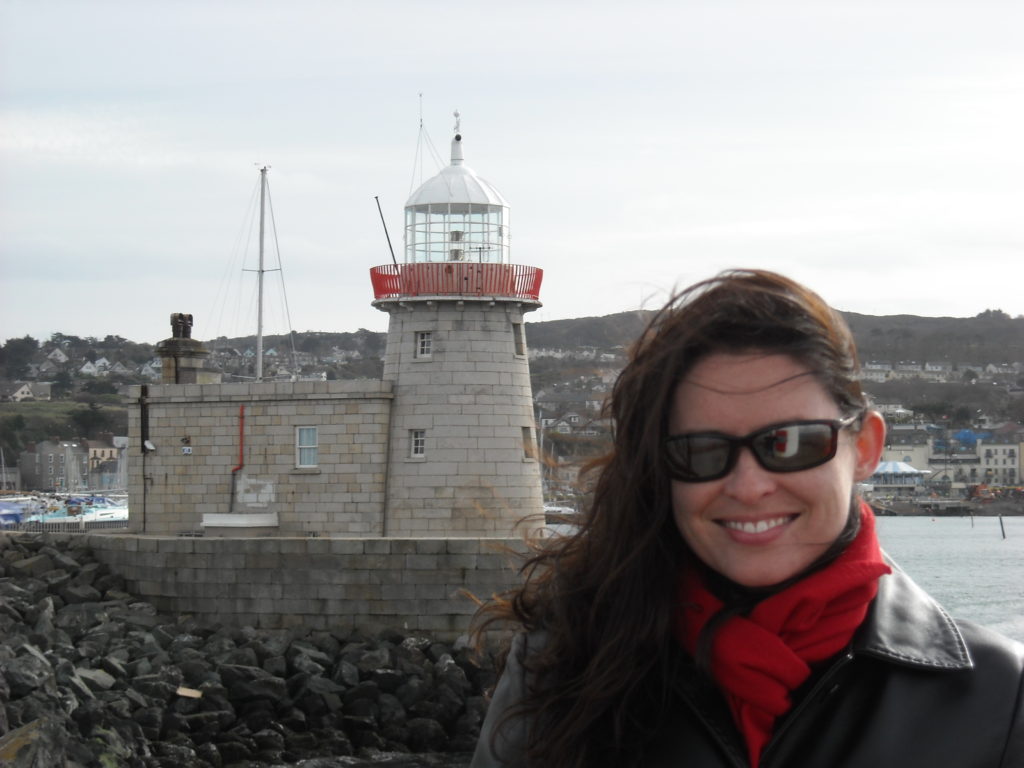 Baily Lighthouse on Howth Head
After a hot chocolate reprieve, we braved the wind again for about a mile on the Howth Cliff Walk trails.  Yellow wildflowers and green lichens covered the hillside.  The path was small with loose rocks, and in some places, only one person could pass at a time.  The trail twisted along the cliffs past Bailey Lighthouse on Howth Head. First built in 1667, it was relocated further down the hill in 1814 because of the dense fog in the area.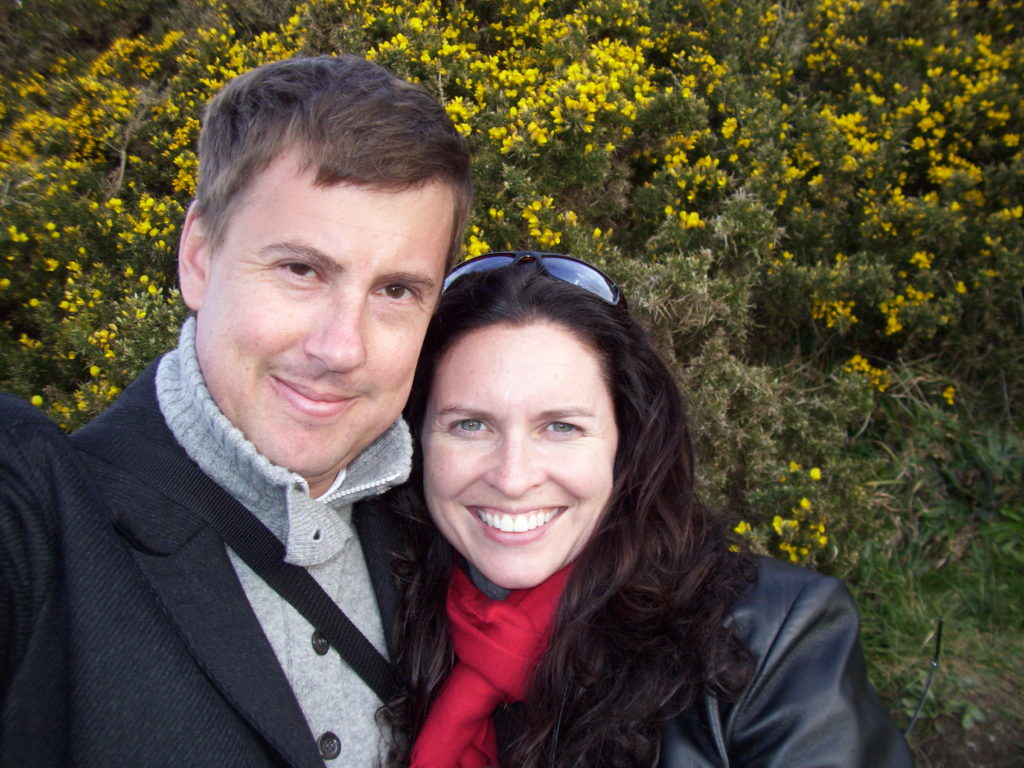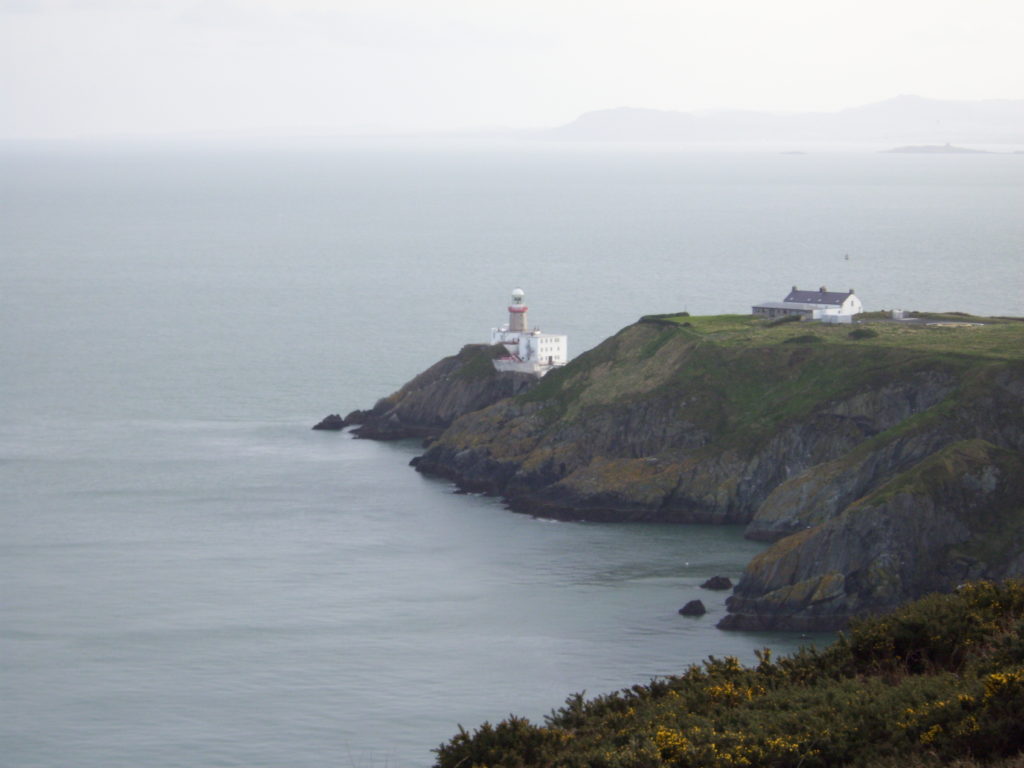 King Sitric Restaurant
Back in town, we rested our tired legs and wind burned faces at another pub before our dinner reservation at King Sitric, named after the 11th century Norse King of Dublin.  King Sitric is an 8-room hotel and restaurant with fabulous views of the bay. When we arrived, the chefs invited us into the kitchen to meet our dinners.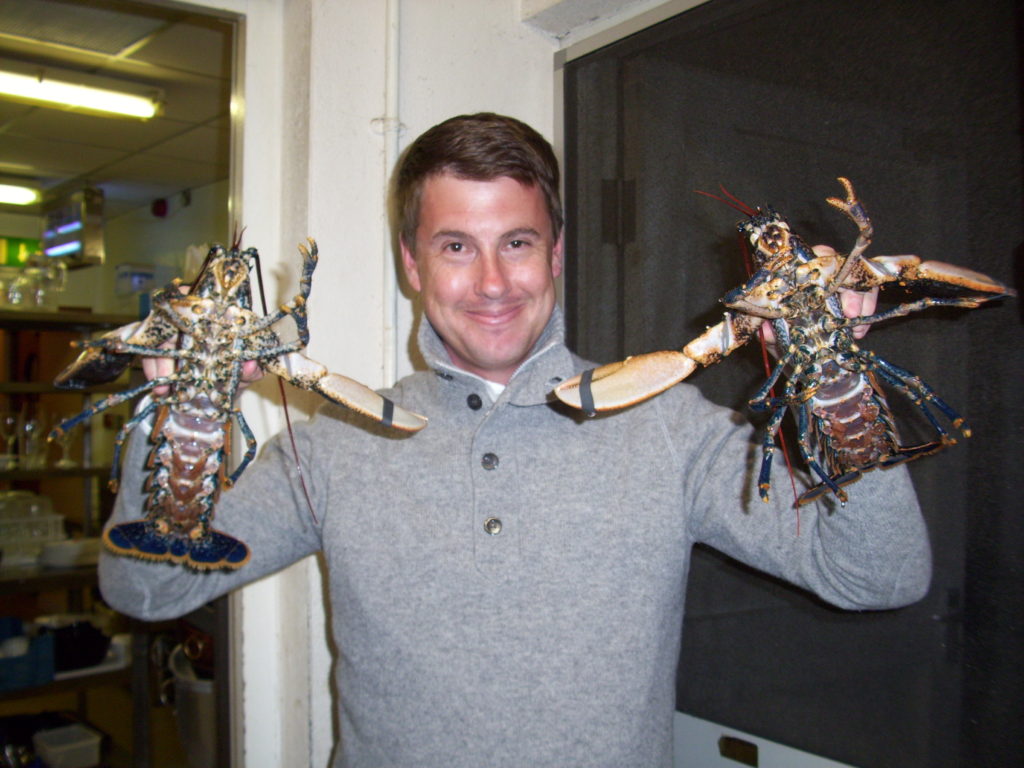 I couldn't resist having the lobster three ways: Steamed, Whiskey Creme, and Broiled.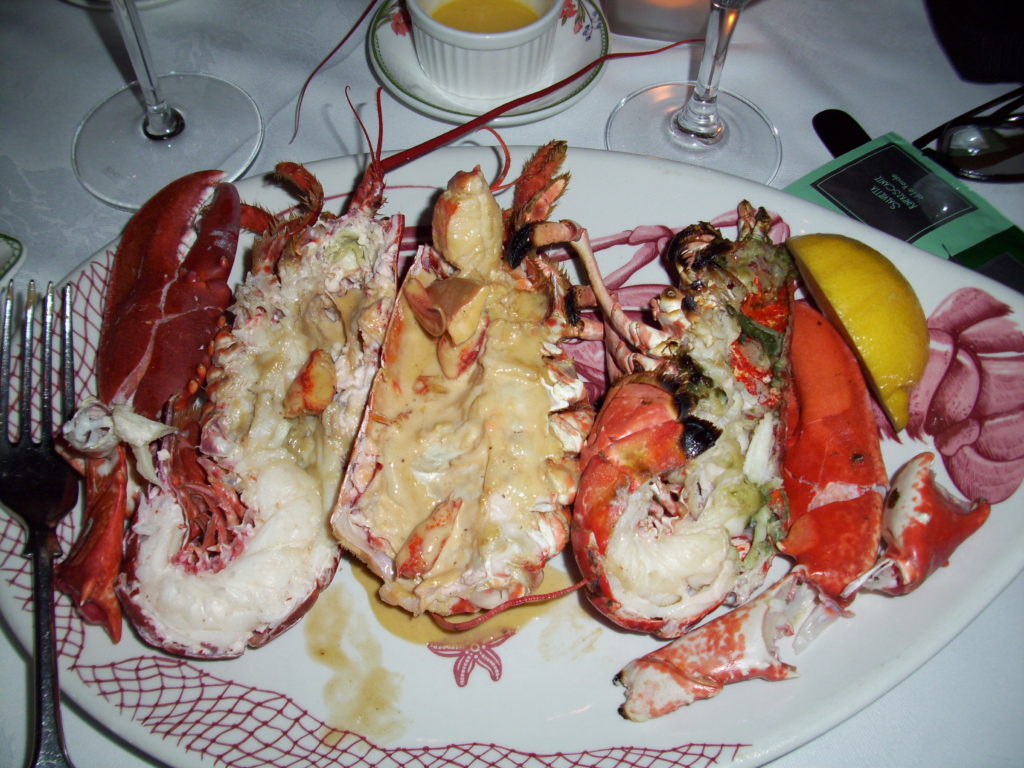 King Sitric's is a fantastic seafood restaurant serving local oysters, Dublin Bay prawns, and lobster prepared three ways.  A final clink of champagne glasses, and it was the perfect end to a perfect day.
If you only have a short amount a time, you might want to try the Dublin Coastal Craft Beer and Seafood Trail with a Local to experience the best of Howth's history, seafood and local eateries.
PIN THIS!