Travel, Food, and Wine Holiday Deals
Do you love to shop during the holidays? Are you the type that enjoys the shopping frenzy in person, or do you prefer to sit on the couch and let your fingers do the clicking? This year, it's overwhelming how many deals and discounts are being offered. I've narrowed down a few online shopping favorites and unique gifts that you can give to others or treat yourself.
For me personally, I like to shop online. I love the convenience of sitting in my home with a glass of wine and a bowl full of chocolate and search the web for the perfect gifts. I don't have to fight traffic, find a parking space, get jostled by rude people, or stand in long lines to buy anything. Even better, the companies I buy from can deliver straight to my loved ones' doors. Even gift wrap is available!  I love the discounts we get this time of year, and even more so now that I get two holiday deal weeks in November just by living in Mexico. Buen Fin ended in mid-November (Mexico's version of Black Friday) and now I'm preparing for cyber shopping in the good ol' USA.
Below are some of our favorite online shopping experiences for travel, food and wine. Whether you are planning a vacation to a gourmet destination, or hosting a gourmet extravaganza at home, these deals are sure to please. All these deals are accessible from the United States and some are available in other countries as well.
Travel Deals
Trustedhousesitters.com
Let your love of pets take you anywhere!
With travel opening up again, you can go anywhere in the world and not have to worry about accommodations. Trustedhousesitters isn't just for Mexico, you can explore the world like the city life in Paris or a coastal village in Spain. Background checks are included in the membership fee. Whether you want to travel or need a petsitter yourself, this is the best company to be with.
Casai.com
For the perfect city escape, try the boutique apartments at Casai.com. With homes in the best neighborhoods of Mexico City, Tulum, Rio de Janeiro and Sao Paulo, Brazil you'll have a cozy bit of luxury in some of the world's best  destinations. All apartments come furnished and are tastefully decorated, some even have pools and the price can't be beat.
Booking.com
When you are looking for just a hotel, Booking.com is the best website. Booking.com is my go-to for boutique hotels and price shopping. I love the ease of scrolling, filters, and the plethora of pictures they post.  You'll find discounts on hotel and airbnb rooms all the time!
Viator.com
Be inspired and create your travel wish list on Viator
Viator is a great resource for finding things to do close to home or your next travel destination. From food tours to snorkeling adventures, you'll get inspired to jam pack your vacation with so many opportunities or extend your vacation to experience more.
Travel Accessories and Home Decor
Camper Shoes
Enjoy up to 40% off + extra 10% off when you join the Camper family.
Tom has had Camper shoes for over 20 years. Camper shoes are extremely comfortable and travel well. I bought some one-inch heel dress shoes that are so comfortable, that I can literally run down the street in them. These shoes are my dress-up "travel shoes" and I have traveled all over the world with them from Montreal to Madrid. My dress shoes lasted for well over 8 years until I walked around San Miguel de Allende's cobbled streets. Still, for the price and construction, these are the best value shoes you can get for work or travel.
Etsy
Etsy Top Sellers
From dinnerware to glass blowers, you'll find incredible unique gifts from all over the world. Decorate your home, or find one-of-a-kind jewelry and clothing for that WOW factor this holiday season. Etsy sellers are small business owners and sometimes just a one-person business. Support small business owners this holiday.
And if you love Mexico, check out our gift guide for Mexican artisan gifts from silver earrings to authentic leather bags and hammocks to colorful ceramics for your dinner party.
Food and Wine
Grill Master Club
I think we all have found a new love for cooking this past year or two. Grill Master Club brings you the art of grilling not just meat, but desserts and veggies, too. They have tons of recipes and delicious seasonings to make your grill night something to remember!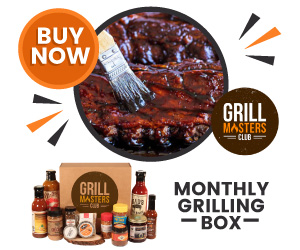 iGourmet.com
The holidays are a time to celebrate with friends and family. Travel the world through your tastebuds and keep the stress to a minimum by getting some of your munchies delivered right to your door. From sparkle maple syrup for waffles and raspberry strawberry tiramisu to cheeses and meats direct from Germany, Italy and Britain, these delectable items are sure to be a hit (and less work for you!)
Wine on Sale
Not that we need a reason to have wine, but the holidays are so much brighter with the right wines. Wineonsale.com has wines from all over the world including some of our favorites like Marques de Caceres from Spain, Vietti from Italy, and Seghesio and Rodney Strong from California. Did you know that Tom used to work for these two California wineries? True story!
The Original Craft Beer Club
Craft beers are making headlines, and this is the perfect gift for your favorite beer lover (which might be you!). You could travel across the United States searching for the best craft brews, or make it easy, and have the best come to you. These craft beers are extremely unique and may even inspire you to travel to a new, untouristy destination.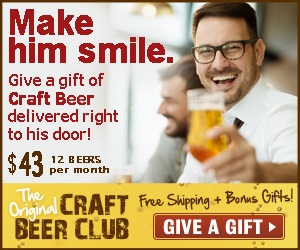 Wine Festival Weekend Package in Mexico
Ok, we couldn't share all these amazing websites without sharing our own! Heart of Mexico Wine Tours has fantastic day tours to 8-day packages to show you the best of Central Mexico. If you are planning a trip to Mexico, why not add on a wine festival weekend where almost everything is included? Join us for a fun-filled weekend where we will visit wineries, pueblos magicos and indulge in the VIP experience at the Festival 100 Vinos Mexicanos!

Hopefully you (or your loved one) enjoys these travel, food, and wine deals as much as we do. Have a safe holiday and indulge your food, wine and travel cravings!