Buying Land and Building a House in Mexico
Written by Tom
Buying land and building a house in Mexico is something most Americans wouldn't dream of doing. In fact, during our four years in Mexico we have yet to meet a single expat who has endeavored such an undertaking.
Most Americans who move to Mexico want to rent so that repairs and maintenance are handled by someone else, and they have the flexibility to move should things "not work out" in their current location. This is perfectly understandable. Many people don't want the headache of home repairs and dealing with repairs in another language is a huge headache.
Others buy a home that is already built so they don't have to deal with all the headaches associated with any major construction project, or because they want to live in a historic area that is already fully developed.
Let's Do Things the Hard Way
We however wanted to be high up on a mountain on the edge of the city where the air is clean, and it is cooler that in the valley. Also, we learned that houses that are already built have a retail mark up of 25-30% tacked on to the cost and you must pay taxes on the entire value of the home and land rather than just the lot. In our case that meant we would spend an additional $55,000 USD to buy a home rather than doing it the hard way. Money was a consideration as we wanted as much house as we could get but we also wanted to avoid having a mortgage, so construction was the path we decided to take.
We were lucky in the respect that we knew the exact neighborhood we wanted to live in from an exploratory trip we took to Queretaro a year before we moved here. We were also fortunate enough to rent a house a little down the mountain from the neighborhood we wanted to build in. Our home in Florida was on the market for ten months after we arrived in Mexico so we didn't immediately have the money to begin our project but that didn't stop us from looking for lots.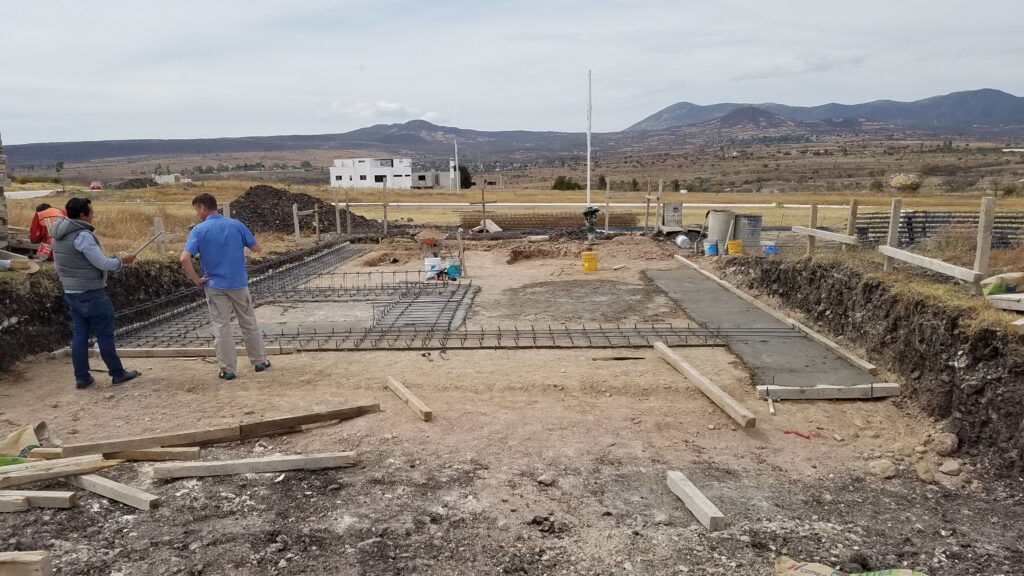 What You Should Know About Property Listings
Patience was not something I was known for back in America. As another Tom from Florida once wrote, "the waiting is the hardest part" and that certainly is true if you want to do it the hard way in Mexico.
There is no MLS in Mexico, and lots for sale are often only demarcated with a sign and a telephone number. The price on the listing might be a price from 2-3 years ago. As the property values are increasing every 60-90 days, the cost of that lot increases but nobody bothers to update the listing. So, we would see a lot, make a full price offer, and be told that the real price is 10% higher than the list price. For quite a while we thought we were getting hit with the "gringo" tax. But finally, we realized it was just property values linked to the prices the neighborhood was charging for new phases of development.
The area we wanted to build on is at the absolute peak of the mountain and all of those lots were already sold to individuals, so we were going to have to purchase on the resale market, not directly from the developer. After nine months of frustration, we finally found a lot that ticked our boxes (the land cost had increased from 2,600 pesos a square meter to 3,700 pesos a square meter during this time). Right about this time our house sold in Florida, and we signed a contract for the purchase of our lot.
Read our post:
Things You Should Know About Buying Property in Mexico
Closing Expectations
It can't be overstated that Americans need to check their neurosis at the border when moving to Mexico. Mexico does things the way it chooses to do things and it frankly doesn't care how you did things in America. Don't say it or even think it, "back home…". The sooner you relax and go with the flow the sooner that stress will melt away. Closing in Mexico is supposed to take about three months. Ours took six months. This was caused by a change in the Notaria halfway through the process as mandated by the developer. It also took about seven trips down to Centro for various documents.
In the end, we wound up paying 55,000 pesos in taxes for the lot (about $2,750 USD) which saved us about $6,000 USD in taxes if we had purchased a house already built. We actually began construction on our home about two months before the closing and the ground floor of our home was just about done before the deed was signed and we were official owners. That is not something that would ever be done in America but is somewhat commonplace in Mexico as the contract for sale carries more weight that the actual sale.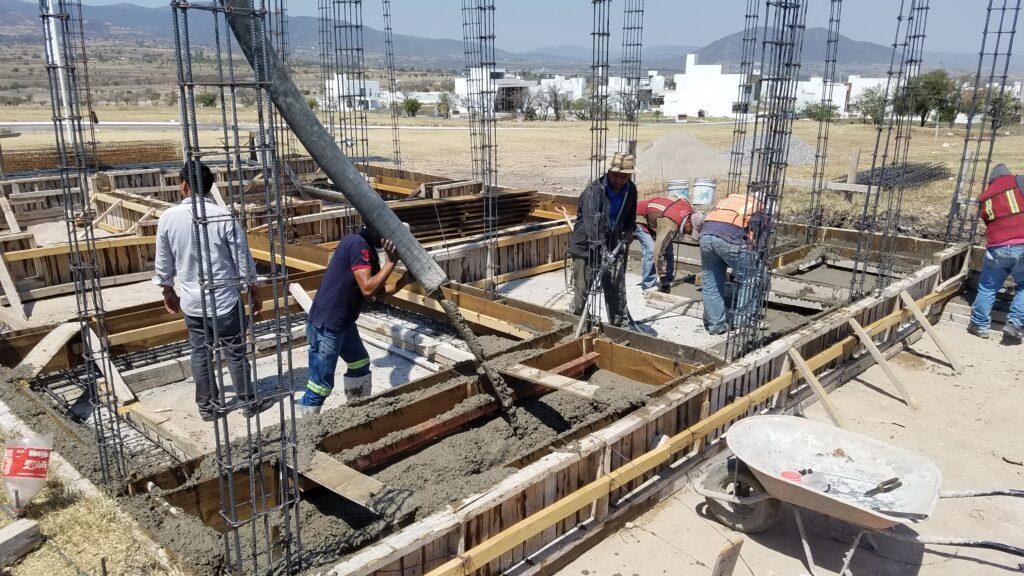 What You Should Know About Architects in Mexico
While we were walking in our soon-to-be neighborhood, we saw a house with architecture we liked. There was a sign on the house advertising the architect, so we wrote down the number and called it. The Mexican gentleman that answered spoke English and we arranged a meeting. He turned out to be a good guy and we asked him to help us design our home and construct it. In Mexico, most architects also have their own construction crews, and they take care of everything. It couldn't have been much fun designing our house because I knew exactly what I wanted down to the smallest design piece.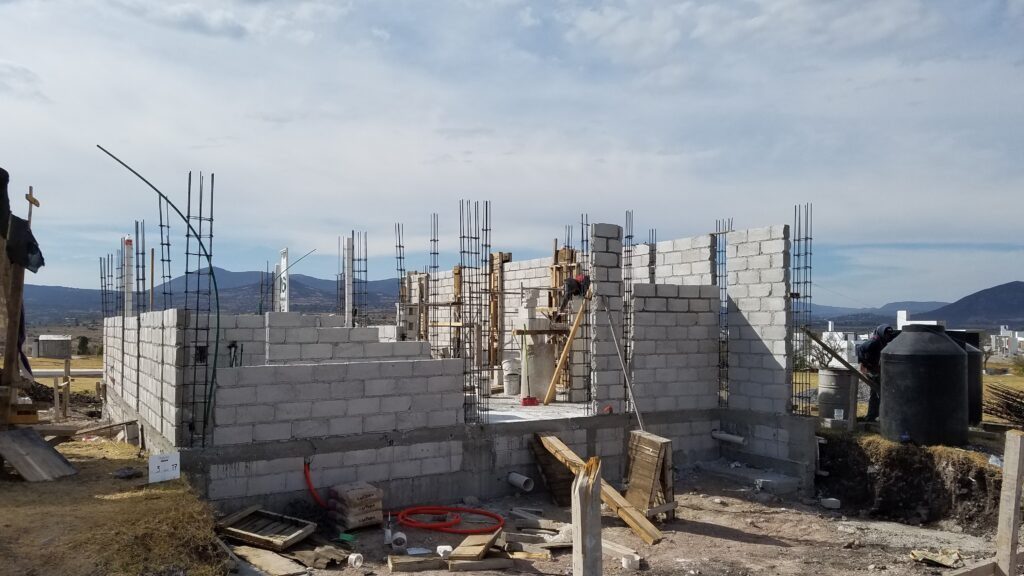 Read our post:
Designing Our Semi- Dream House in Mexico
Decisiveness has never been a problem for me and perhaps out of naivety or maybe because of my "bang it out" mindset we charged full speed ahead. I asked the architect to build us a house with really good bones using the highest quality materials and I suggested that we were willing to chip in for aesthetic upgrades. He did however say the finishes and fixtures would be standard middle of the road quality, not the cheapest and not the most luxurious. That turned out to be untrue as what was included was the cheapest that could be found.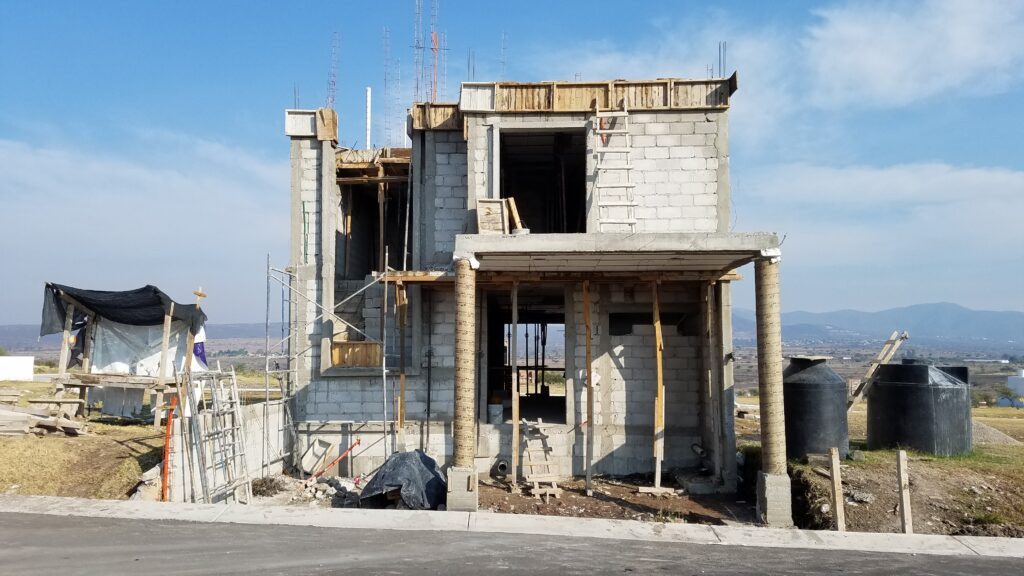 How Long Does It Take to Build a House in Mexico?
You can build a house in Mexico in three months if you have all the funds upfront. We did not, so we needed to stretch it out for a year as I made money and funneled it into the process. I also wanted to make sure work was progressing as I paid while the architect didn't want to do too much work until he got more money. This "game of nerves" was a bit stressful, but it was needed to make sure we got the quality of construction we wanted.
Along the way, I ordered about $1,500 USD of custom Talavera tile from a factory in Dolores Hidalgo, a high-end bathtub and about $3,500 USD of kitchen appliances. The tile was kept in the house with no windows and doors installed and a good portion of it disappeared a couple of days after delivery which led to serious changes to the aesthetic design on the exterior of the house.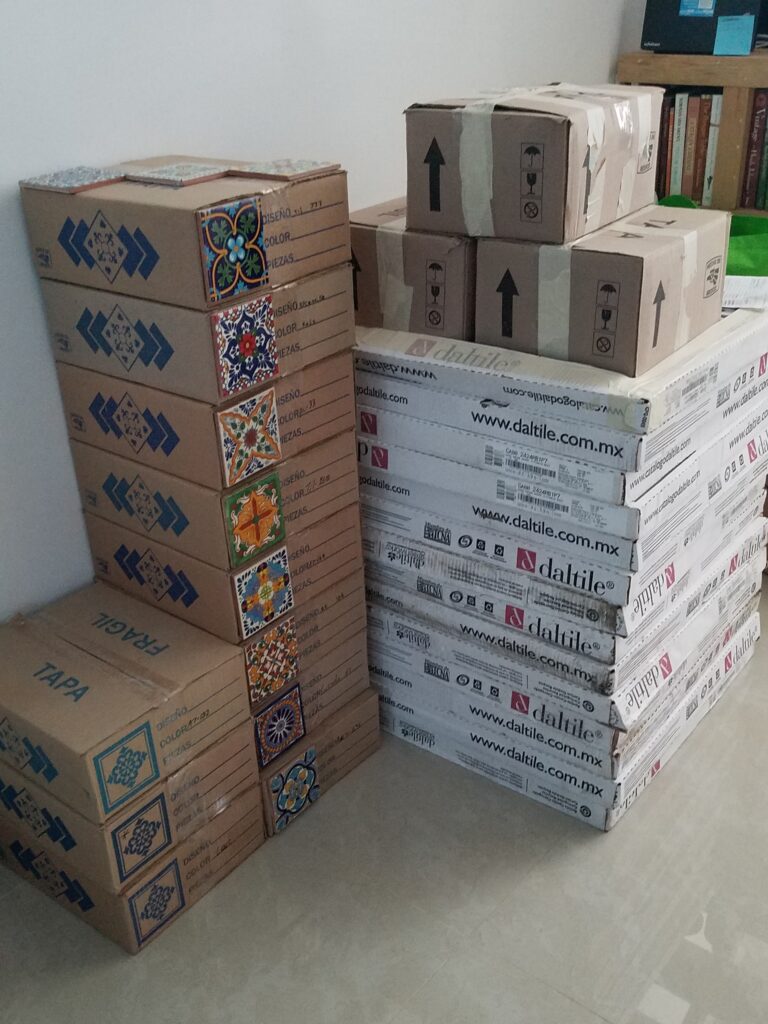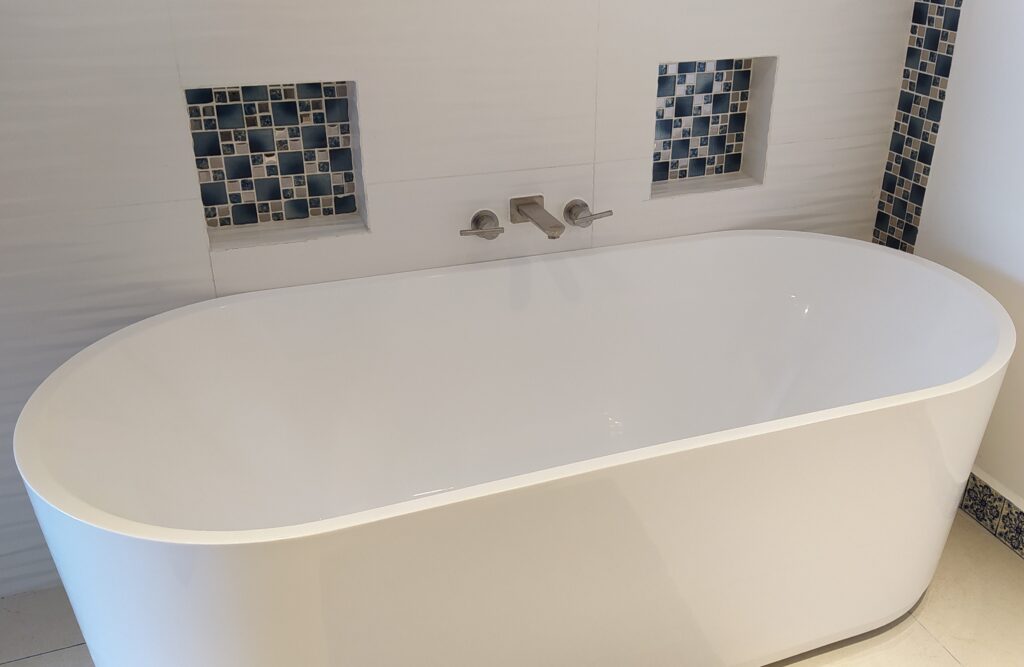 After about eight months of construction the basic three-story home was done and it was time to apply plaster inside and out, to install windows and to order the custom front door. We also needed to buy bathroom fixtures. This of course is the most unpleasant time in dealing with the architect as everything is a cost override.
For instance, black window frames cost more, tinted glass costs more, the lights you want aren't available and the only ones that are cost twice as much. So, there were tons of headaches, and I hated our architect for about three months.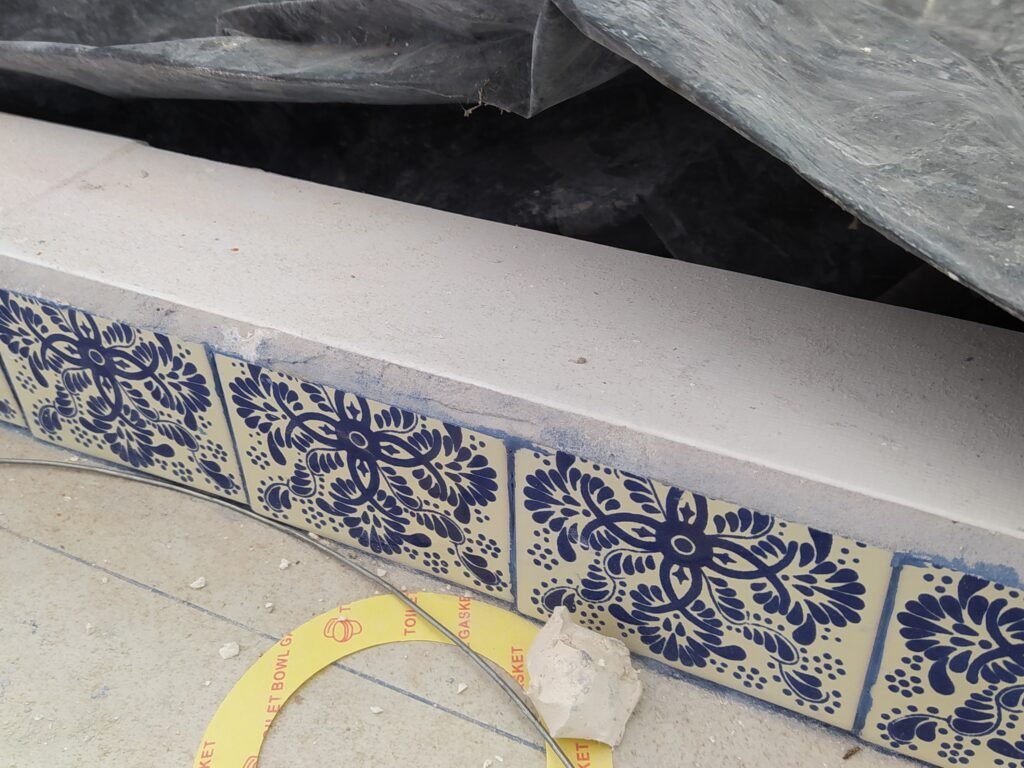 More Delays
We had to go back to the states to sell my business and immediately after that we were planning a five-week trip to Europe. This was the beginning of November. We told the architect we needed the house completed by the end of January and we left on our trip.
While we were gone basically nothing was done, and upon returning on December 12th the work crew had returned to their home village until January 7th. The last three weeks of January were a mad rush to get it done and it came right down to the wire, but we made it. I would not recommend moving in if there are unresolved issues because once you are in the home, it is extremely hard getting anyone to come over and work.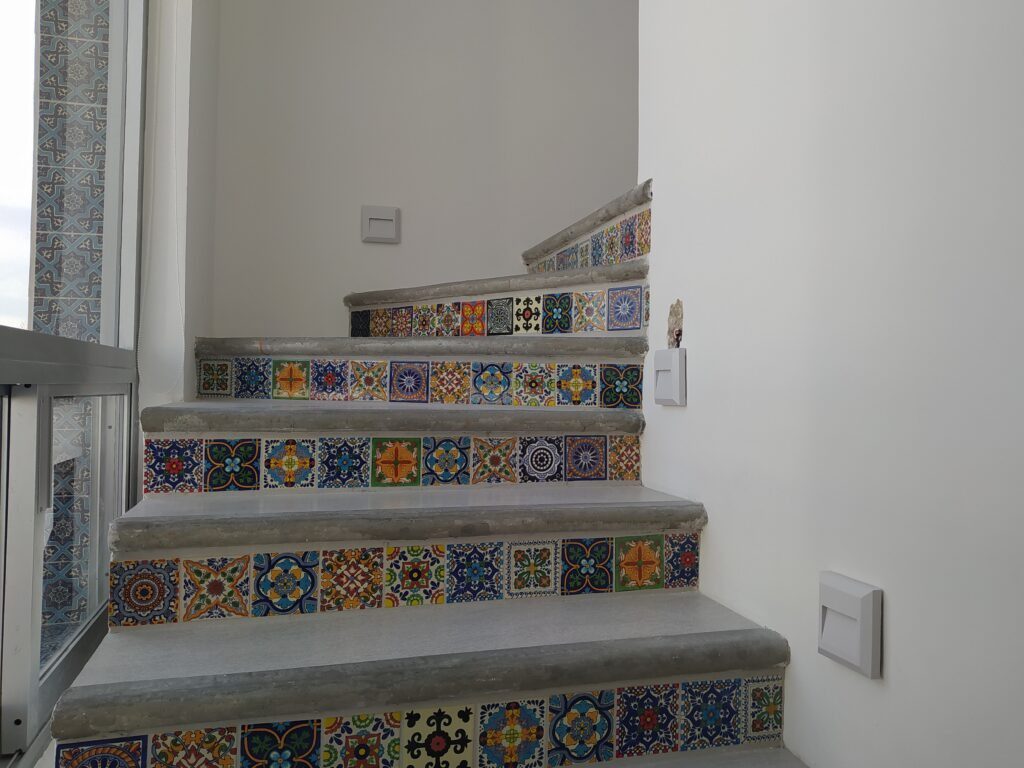 More Cost Overrides on the Final Bill
Despite me paying for a lot of things that should have been included in construction we were also presented with a bill for another $6,000 USD in cost overruns. Ridiculous things with no factual basis like $350 for blue paint for our doors because somehow it costs more than black or gray? I paid it, eventually. The quality of construction was very good. The finishes were not up to my standards, and it certainly is something that should be anticipated.
Every architect is going to take the lowest bid in order to put as much money in his pocket as possible and any statement to the contrary should be taken with a grain of salt. The best route might be to get the architect to quote you a price just for the basic construction and then have him assist you in picking out finishes that are up to your standard and installing them.
The most irritating part of the process was the architect making decisions without consulting me. Admittedly, I am a bit of a control freak, but a custom-built home is something most people would want control over. I still consider the architect a friend and he still helps me out with the house, so it was good to nurture that relationship but it was rough going for a while.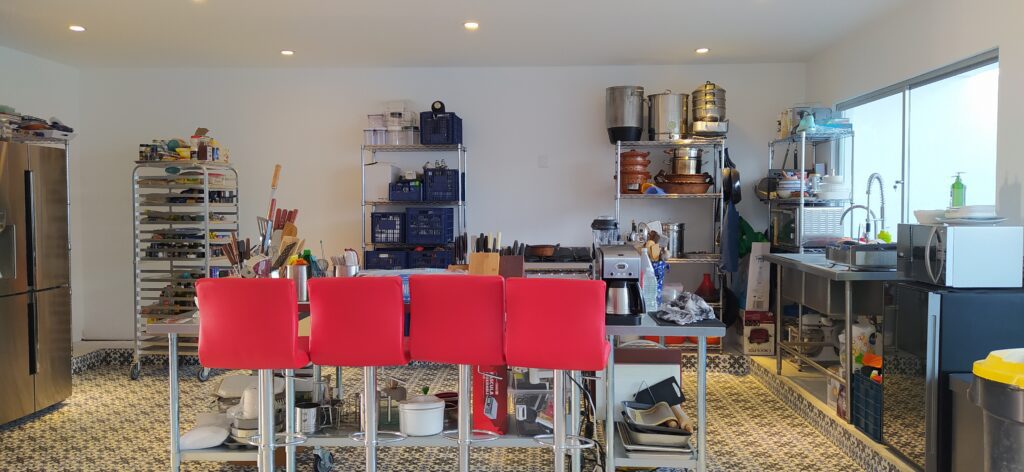 What Was Included and Not Included in the Final Cost
I think our final construction cost with all the appliances and upgraded finishes was about $47.00 a square foot. That is for solid concrete block with steel I bars every four feet and quite a lot of rebar and I bars in between floors. We also got top of the line pipes that will stand up to a pump pressurizing the water flow.
The cost of construction does not include cabinets in the kitchen or bathroom, counters or appliances in the kitchen, mirrors or glass shower doors in the bathrooms, or quality paint on the outside of your home which must be repainted after a year. Do yourself a favor and spend the money for Behr paint and then tell the painters not to water it down. That will save you a thousand dollars a year later on.
Would We Build a House Again?
we would build a house again and we would do it better using what we learned the first time to save time and money. We spent 2,350,000 pesos ($117,500 USD) for our 3 bedroom/3.5 bath 3-story house with a bonus room and rooftop terrace. All in all, it was worth it to have a 2,421 sqft home with no mortgage that requires no maintenance except paint. We saved over $50,000 USD by building it ourselves.
Relocation Consultation
Do you have questions on prices, neighborhoods, and expectations about starting your new life in Mexico? Ask us directly! We can set up an hour long video conference call on Whatsapp and help answer questions that pertain to you and your lifestyle. Our consultations are $70 USD for an hour. If we go over the allotted time, no worries. We won't charge you extra. We want you to get the answers you need to make the best decision for a new life. Plus, we will send you a follow-up email with resource links specifically for you.