Best Restaurants in Queretaro (Outside of Centro)
One of the reasons why we chose to live in Queretaro was because of its multi-cultural food scene. Queretaro's restaurant scene may not be as well-known as Mexico City or San Miguel de Allende, but its flair for traditional, contemporary and international cuisines cannot be denied. Queretaro has restaurants ranging from Korean BBQ and Indian vegetarian to Japanese sushi, and English fish'n'chips.
If you've been following us for a while, you know we are major foodies. Most of our trips are planned around the Worlds Best Restaurants. We've eaten at Pujol and Quintonil in Mexico City, Gaggan and Nahm in Bangkok, and El Celler de Can Rocca in Spain. Our trip to Lima, Peru was solely to dine at the 10 best restaurants in the city. We are probably the only people you know that went to Peru and didn't go to Machu Picchu.
Over the last few months, we have reacquainted ourselves with some old favorites and dined at a few new restaurants that survived COVID. This list is by no means complete. Also, saying they are "the best" is obviously our own opinion. We've had several restaurant suggestions that we just haven't tried yet, but if you are new to Queretaro or have been here for a while, we can highly recommend these fine restaurants outside of Centro for their food and atmosphere.
Disclosure: Some links may be affiliate links where we receive a super-small commission at no additional cost to you if you click through and make a purchase. We call this our Chocolate & Churro Fund.
For our recommended restaurants in Centro read our post:
Restaurants in Centro, Queretaro- Where to Eat for Every Budget
Best Sushi Restaurant in Queretaro
Furi
Blvd. Bernardo Quintana 26, Calesa, 76020 Santiago de Querétaro, Qro.
This sushi restaurant is what you would expect to find in New York or Los Angeles. By first impressions, it ticks all the boxes. The valet parking, sleek design and attention to service have made this our first choice when it comes to eating sushi. The choices are astounding. From ceviche to rolls and hot plates of salmon, you won't be disappointed. Save room for dessert. The bonsai tree is not only stunning, it's chocolatey delicious!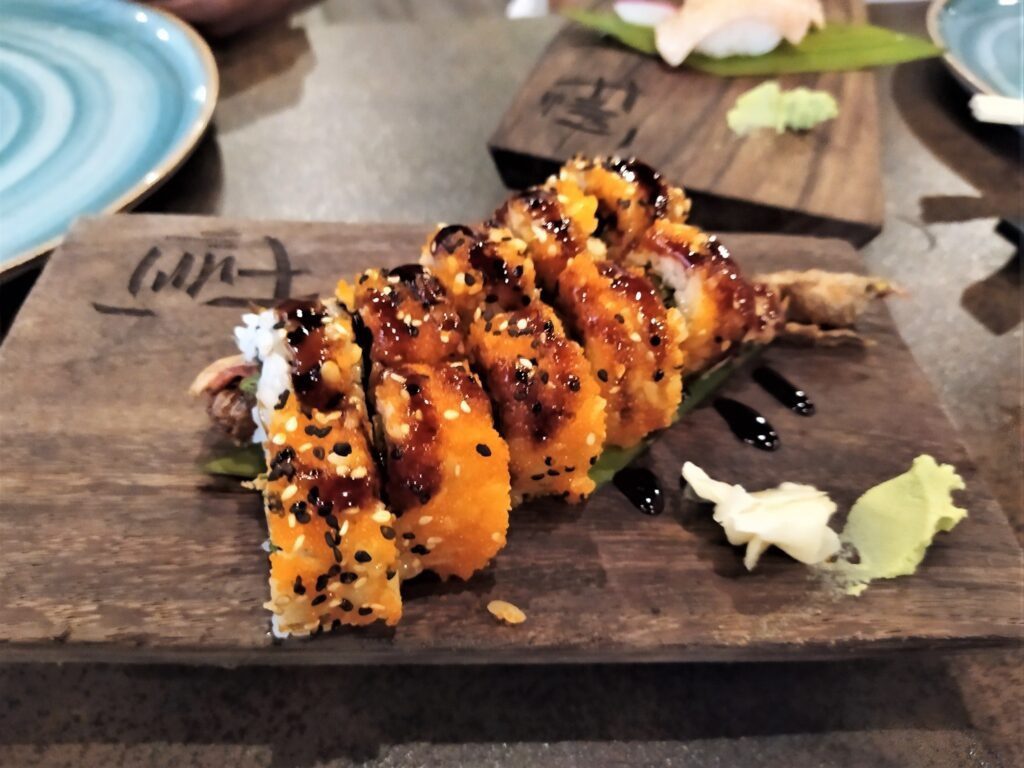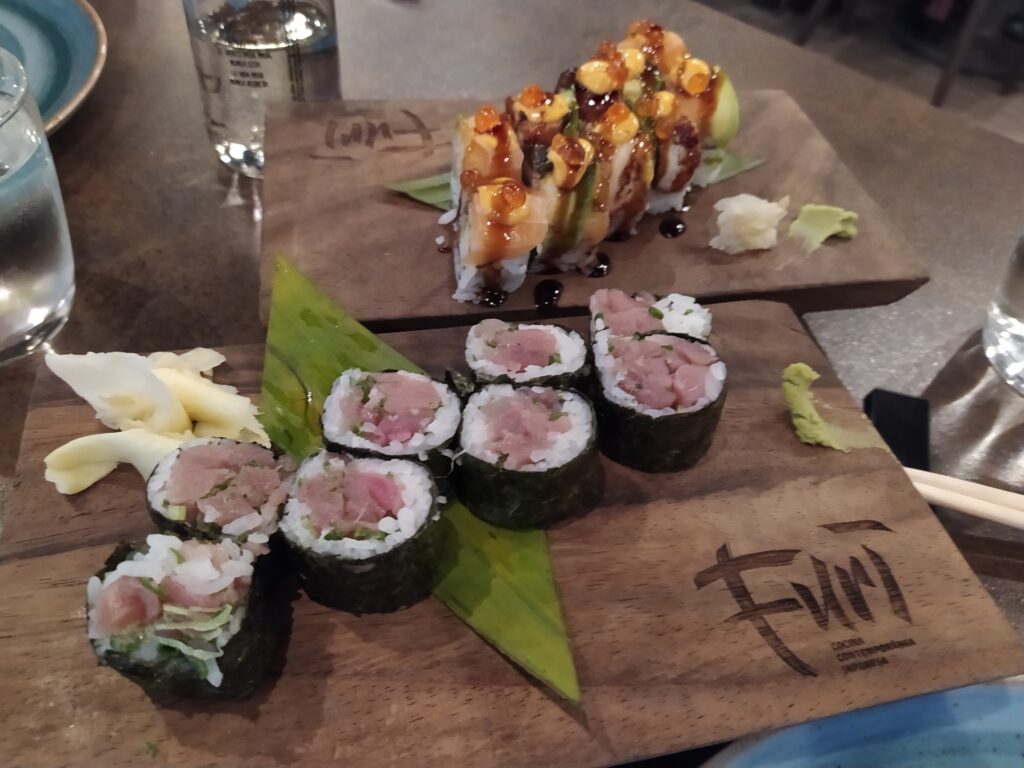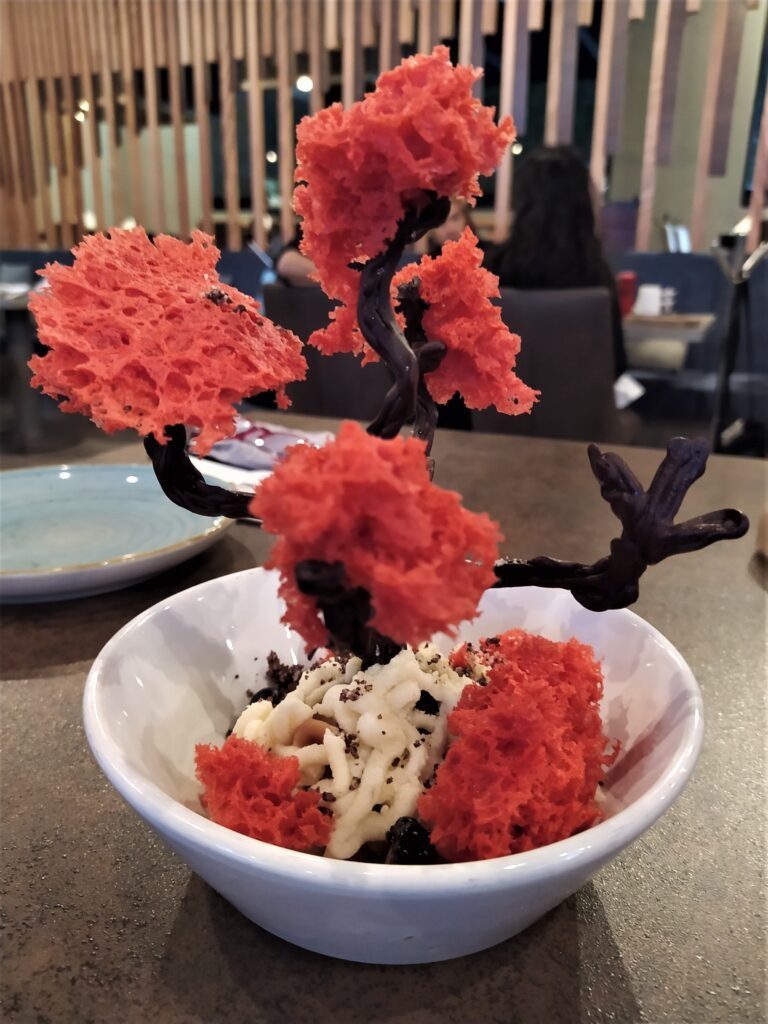 Best Italian Restaurant in Queretaro
Restaurant Emilia (Jurica)
Privada de los Industriales 105-Int 3, Jurica, 76120 Santiago de Querétaro, Qro.
There are plenty of fantastic Italian restaurants in Queretaro, but Emilia's makes you feel like you are in an Italian trattoria. The brick-arched ceilings are gorgeous, and the lighting is perfect for a romantic dinner (though not ideal for food pictures). The wine list features plenty of choices from Mexico and International wine regions. The pasta dishes are excellent. Try the shrimp linguine or the lasagna.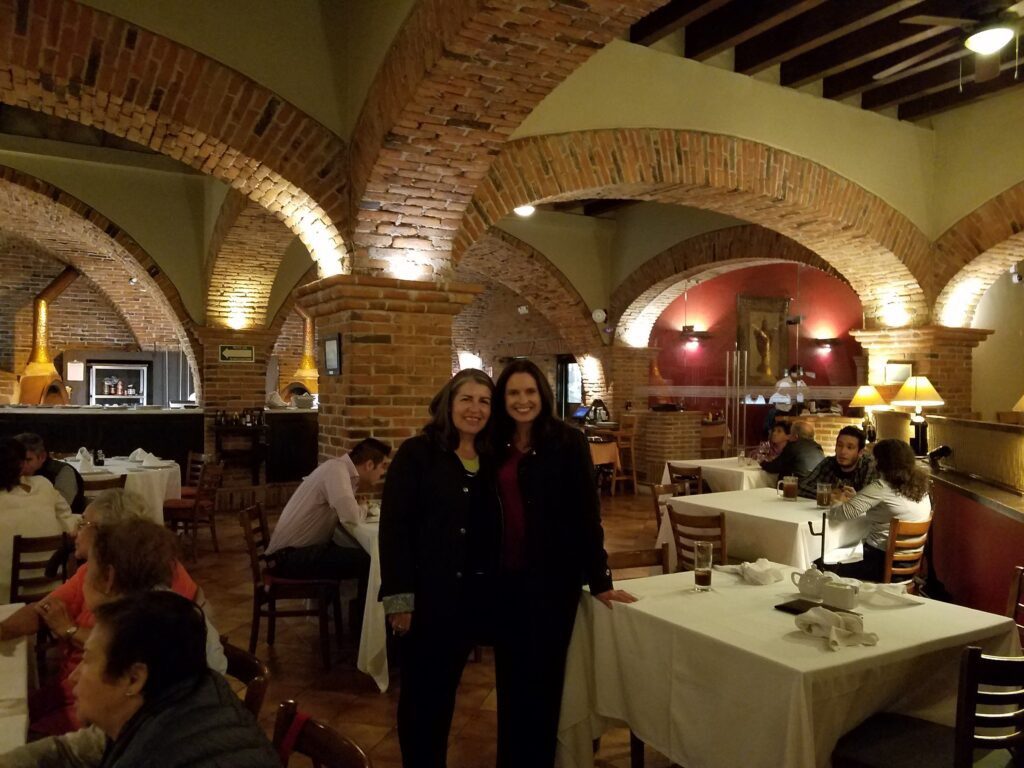 Best Pizza in Queretaro
Still working on this one.
Best Seafood Restaurant in Queretaro
Santa Mar
Antea Lifestyle Center
You might be surprised by two things. One that the central part of the country has fantastic seafood, and two that one of the best restaurants in Queretaro is in a mall. Antea Life Center is one of the largest malls in the country, and has quite an array of top-notch stores, designers and restaurants.
Santa Mar's seafood is as fresh as it comes. It's seasonal menu only shows what's fresh now. From a spicy peanut aguachile to lobster tacos, salmon, swordfish and oysters, you'll easily spend all day drinking and feasting on the bounties of the sea.
There's no shortage of fine seafood restaurants in Queretaro. Other restaurants such as SAVE and El Sinaloense along Paseo de Republica are also great restaurants for ceviches, aquachiles and whole fish dishes.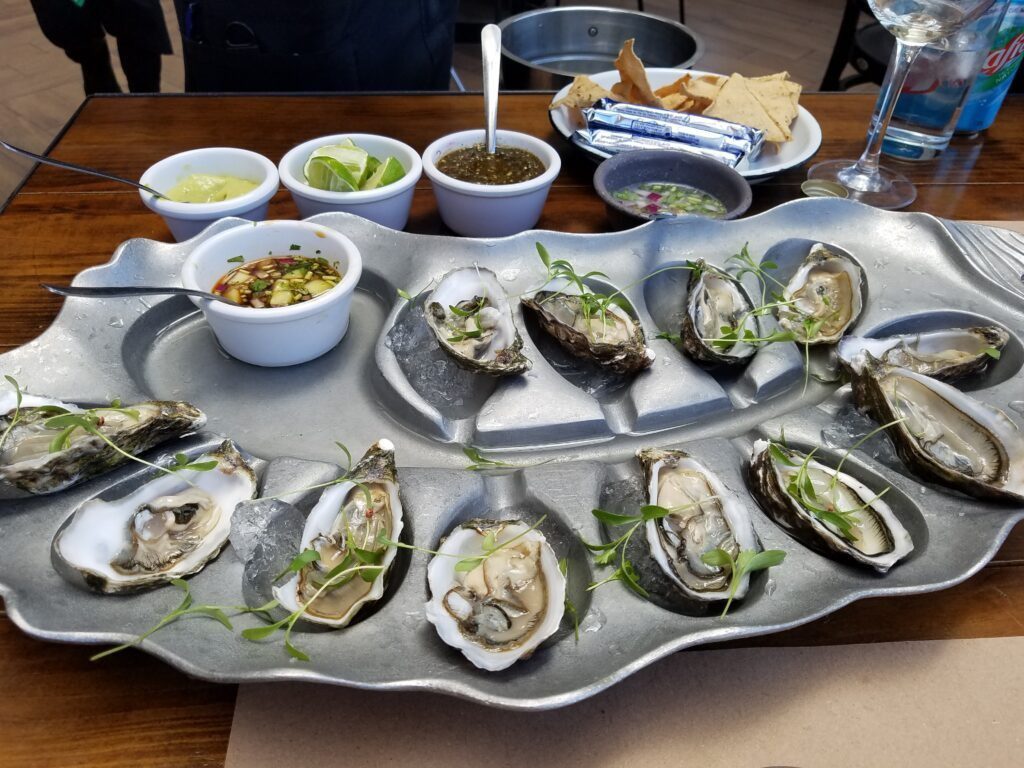 Best Bar Food in Queretaro
Balandra Gastrobar by Lambretta
Blvd. Villas del Meson 56, Manzanares, 76226 Juriquilla, Qro.
This restaurant used to make phenomenal pizza crust, but with COVID, they changed their business plan from formal to more casual. Gastrobar is based off the Cantina restaurant model. Drinks are 2-1 and the food prices are reduced to a mere 60 pesos a plate. And the best part is, the food is outstanding! With indoor and outdoor seating around the expansive Mision Juriquilla Hotel courtyard, there's plenty of room to spread out and enjoy a leisurely meal with numerous appetizers.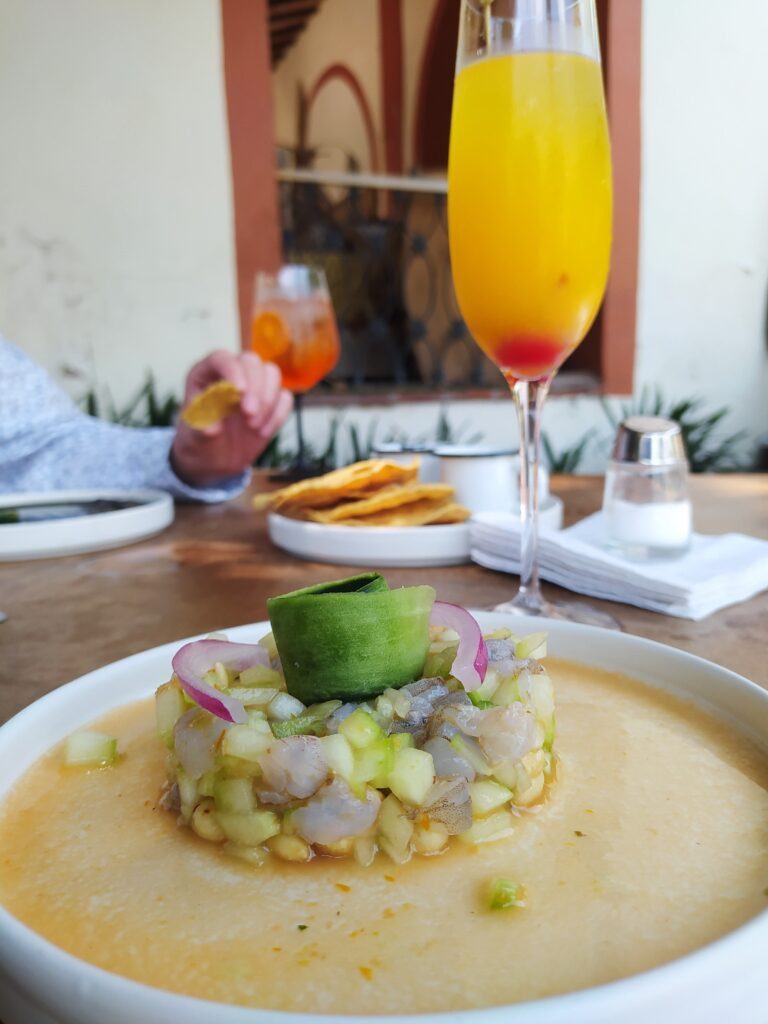 Best Seafood Bar in Queretaro
El Guayabo
Blvd. Villas del Meson 54, Manzanares, 76230 Juriquilla, Qro.
Need a beach break without the hassle of travel? El Guayabo next door to Mision Juriquilla is a palapa-covered bar and restaurant serving fresh seafood dishes and tasty cocktails. Serving large portions that can easily be split among 2 people, this seafood wonderland is the perfect place to "escape" the city life and pretend you are back at the beach with pina colada and fish tacos.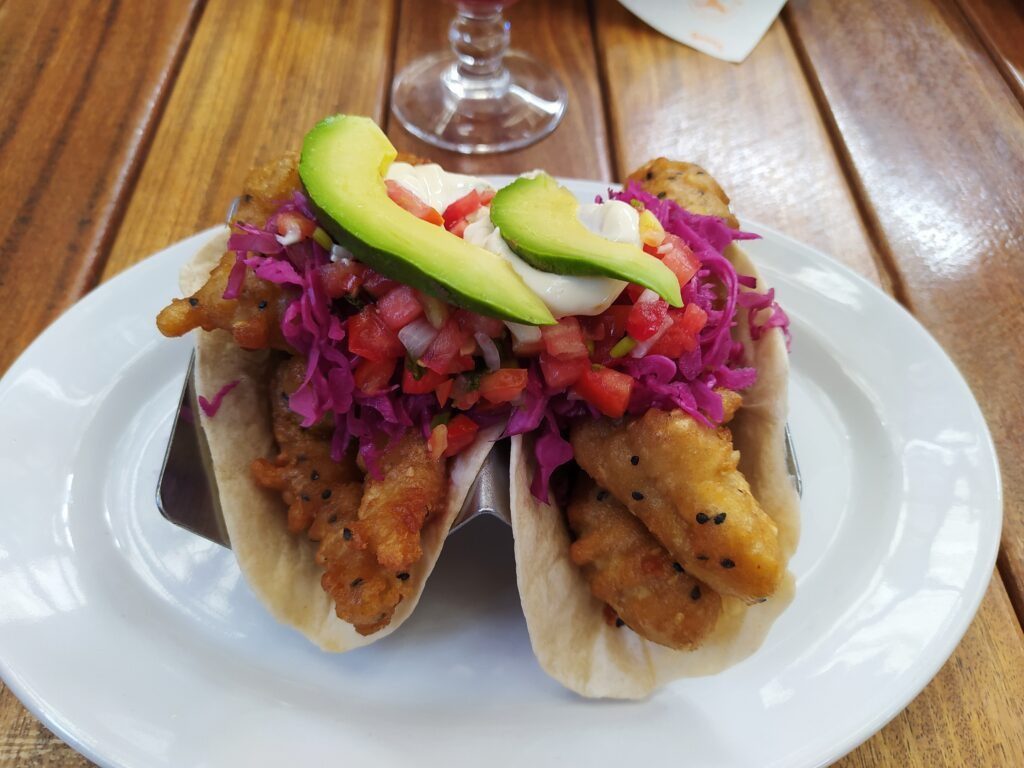 Excellent Mexican Cuisine
Rio Quintana
Prolongación Boulevard Bernardo Quintana, Avenida Universidad Esq, Alamos 1ra Secc, 76160 Santiago de Querétaro, Qro.
This contemporary Mexican restaurant takes familiar Mexican dishes and elevates them with unique ingredients and cooking techniques. Unique moles, whole fish dishes, and season fruit desserts are just a few reasons to dine here. The high ceiling in the dining room and white-shirted servers add an air of elegance. Rio Quintana is an excellent choice for an anniversary dinner.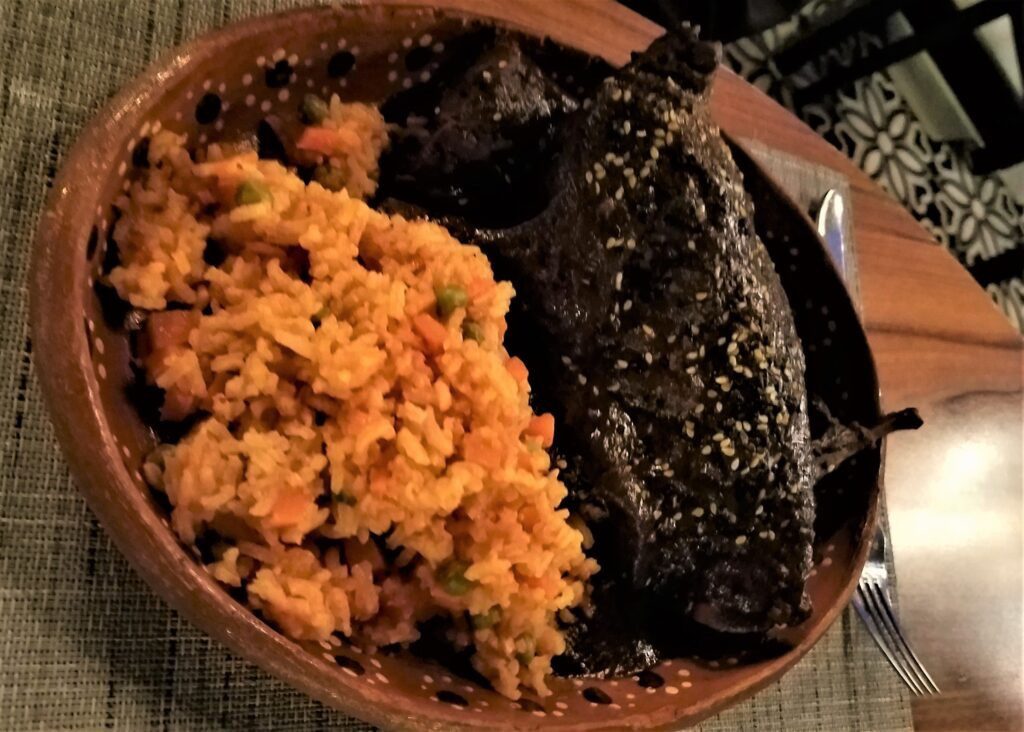 Best Brewery in Queretaro
Cerveceria Hercules
Av. Hercules Ote. 1, Hercules, 76069 Santiago de Querétaro, Qro.
Craft beers are gaining in popularity in Mexico. Every region seems to have a few local breweries. Cerveceria Hercules offers more than just craft beer. Visit the former textile factory grounds and observe the beer making process, organic garden, and beer garden vibe serving hammburgers, pizza, bratwursts and buffalo chicken sandwiches. With lots of room to spread out, this is a fun place for the whole family.
Hercules has opened a second location called Almacen Hercules off of Blvd. Universadad. On weekends a local mercado selling small production chocolate, cheese and other items welcomes you. Inside, you'll find the great beer selection along with mezcal drinks, a select food menu and more.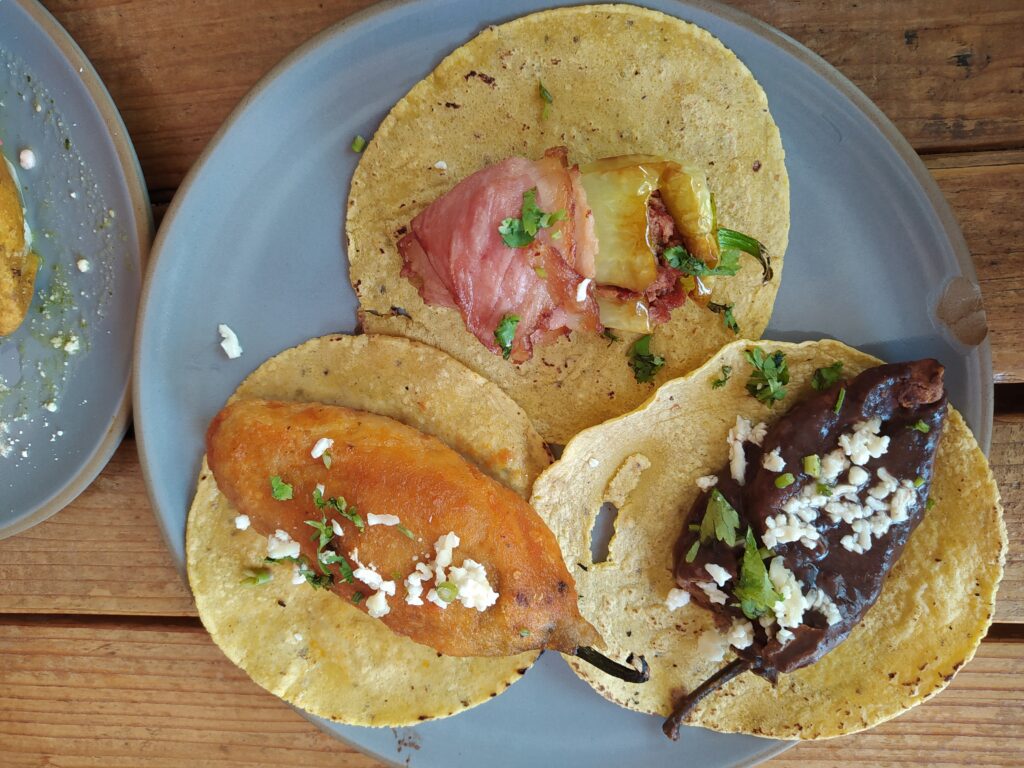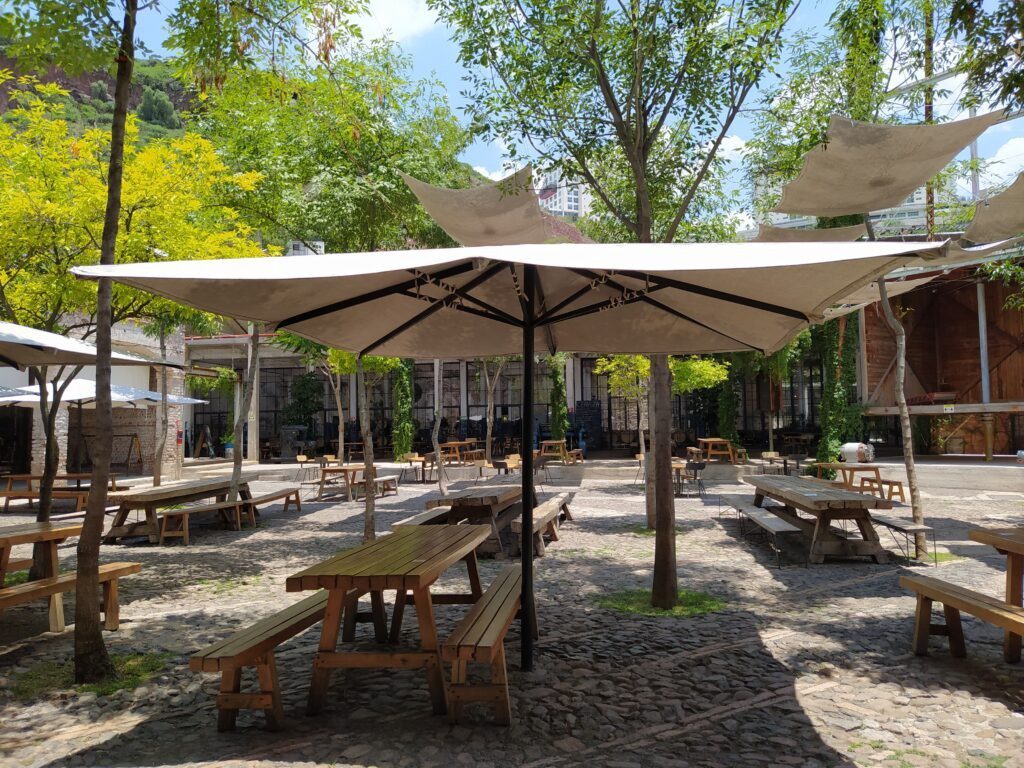 Best Winery Restaurants in Queretaro
Vinaltura Winery
Ignacio Zaragoza, Sta Rosa de Lima S/N, 76290 Qro.
Vinaltura Winery has the trifecta: wine, food and views. Dine a la carte or try one of their 4-course food and wine pairings focused on Mexican cuisine with Mexican wine. Try a ceviche with Sauvignon Blanc, or carnitas with a Malbec. The chef experiments with different proteins and moles, and each bite is a culinary masterpiece. The winery features many 100% varietals such as Chenin Blanc, Sauvignon Blanc, Gewurtstraminer and Malbec, and tasty red blends made with Cabernet Sauvignon, Cab Franc, Merlot and Carignan.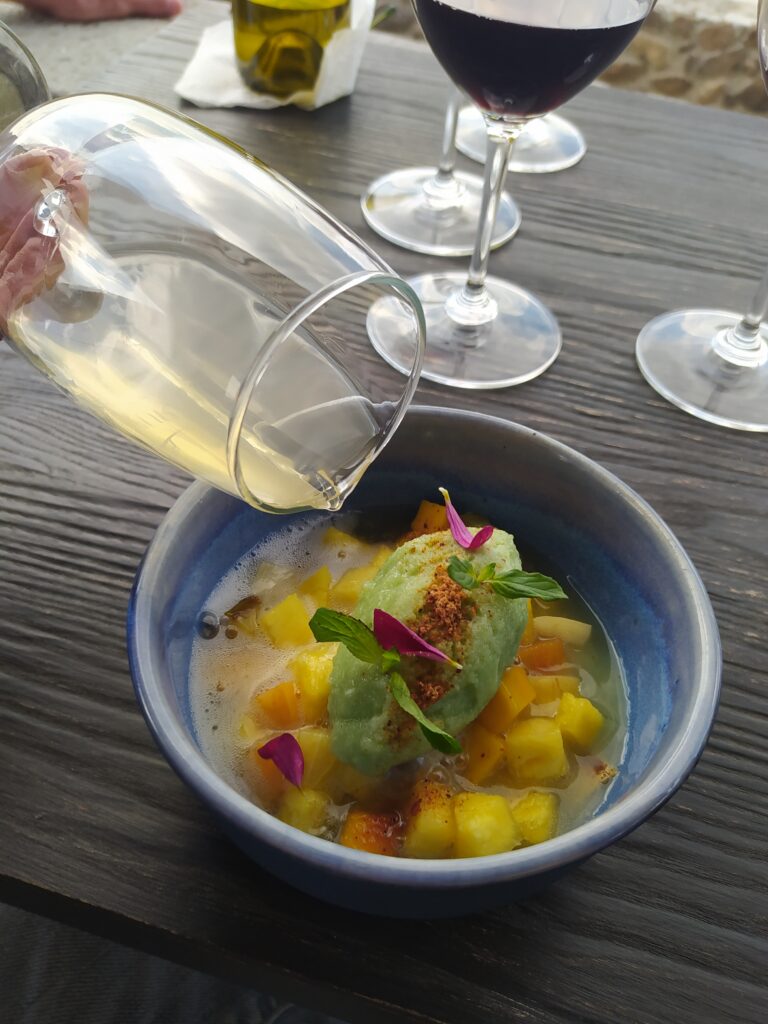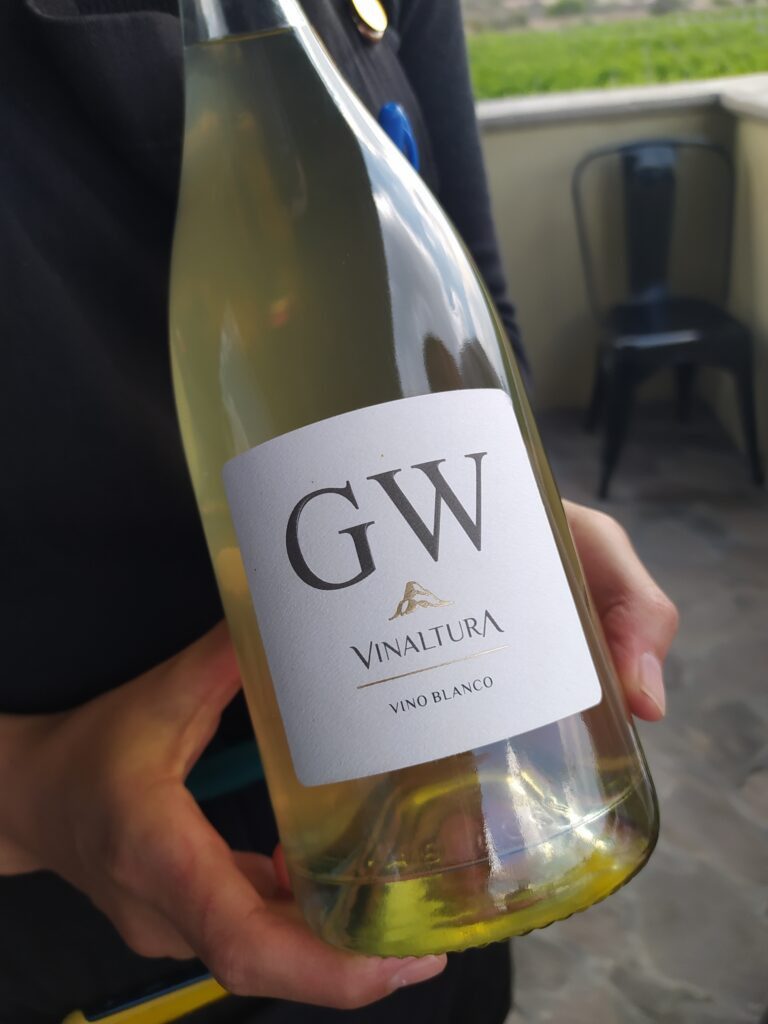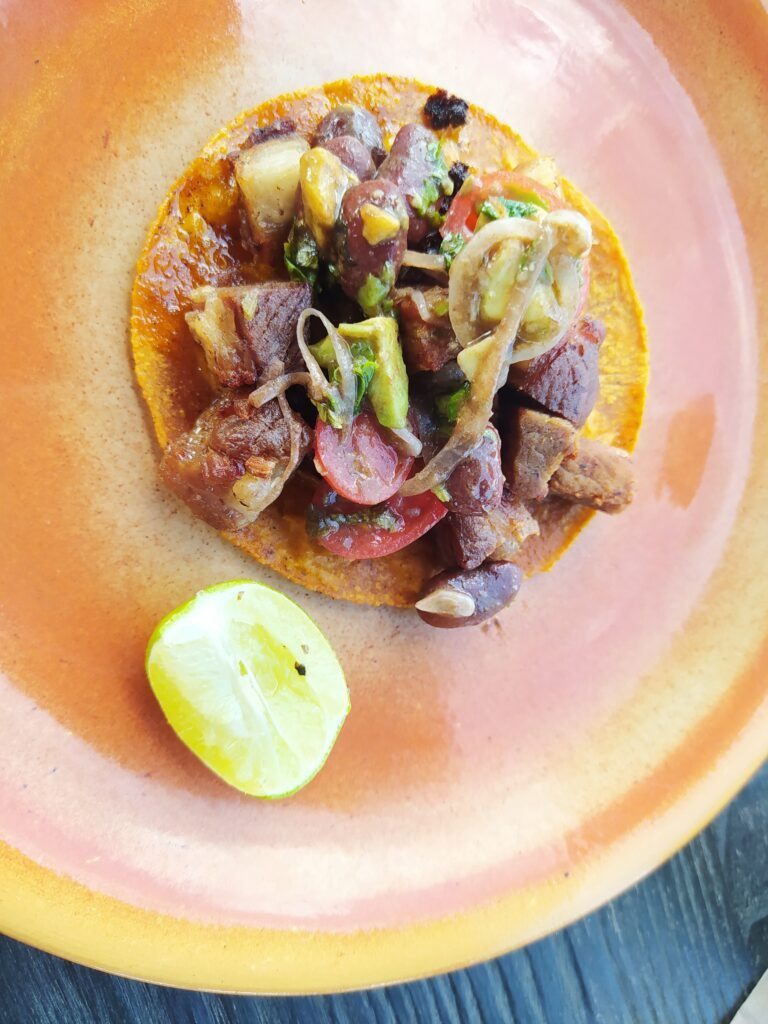 Puerta del Lobo
Carr. Chichimequillas-la Griega, 76249 El Lobo, Qro.
With three different restaurant choices, fabulous wines and a spectacular view anywhere on property, dining at Puerta del Lobo is the perfect way to spend a long afternoon in the country. Dine at the Sarmento Restaurant on tuna tostados shaded by sun umbrellas overlooking the vineyards. Meat lovers will love the grilled meats and tutanas (bone marrow) at the Ruins restaurant within the old walls of long-gone houses. Or get a bird's eye view of the surrounding mountains at the Mirador Wine Bar while noshing on local charcuterie and cheese and sipping a sparkling wine.  All the restaurants feature the winery's wines from Verdejo and Sauvignon Blanc to soft red blends of Cabernet Sauvignon, Tempranillo and Syrah perfect that pair perfectly with fish or steaks.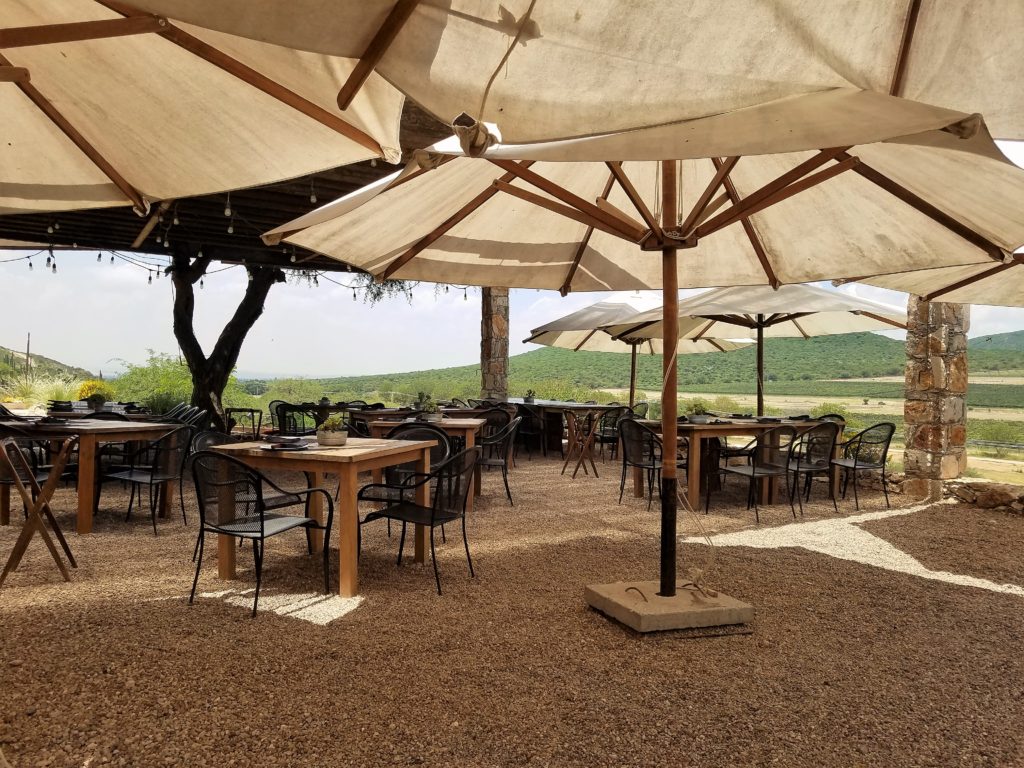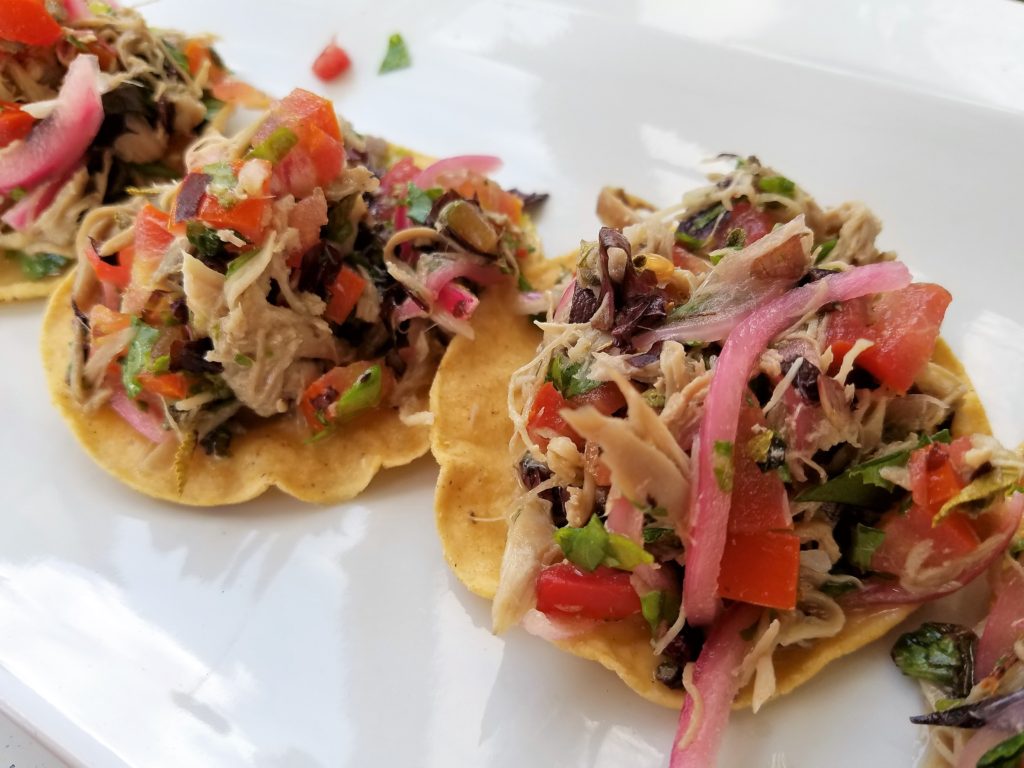 Best Restaurant Atmosphere in Queretaro
Hacienda La Laborcilla
Prol. Corregidora Nte. 911 Bis, Quinta la Laborcilla, 76168 Santiago de Querétaro, Qro.
Consistently listed as the top restaurant in Queretaro on Tripadvisor, this restaurant is a foodie destination of its own. Occupying an 18th century renovated hacienda, the outdoor dining area surrounds a glistening pool under the shade of age-old trees. Located downtown on the edge of Centro near Plaza Boulavares and Costco, you'd never know that this lovely oasis existed. The wine list is superb and we really enjoyed the escamoles.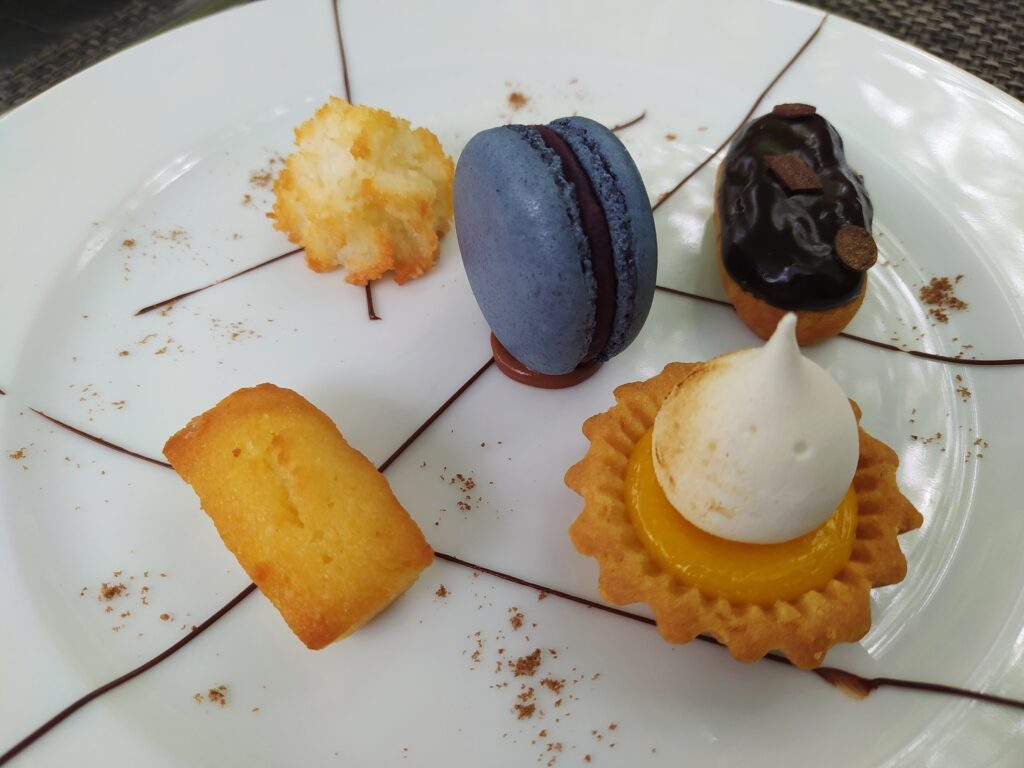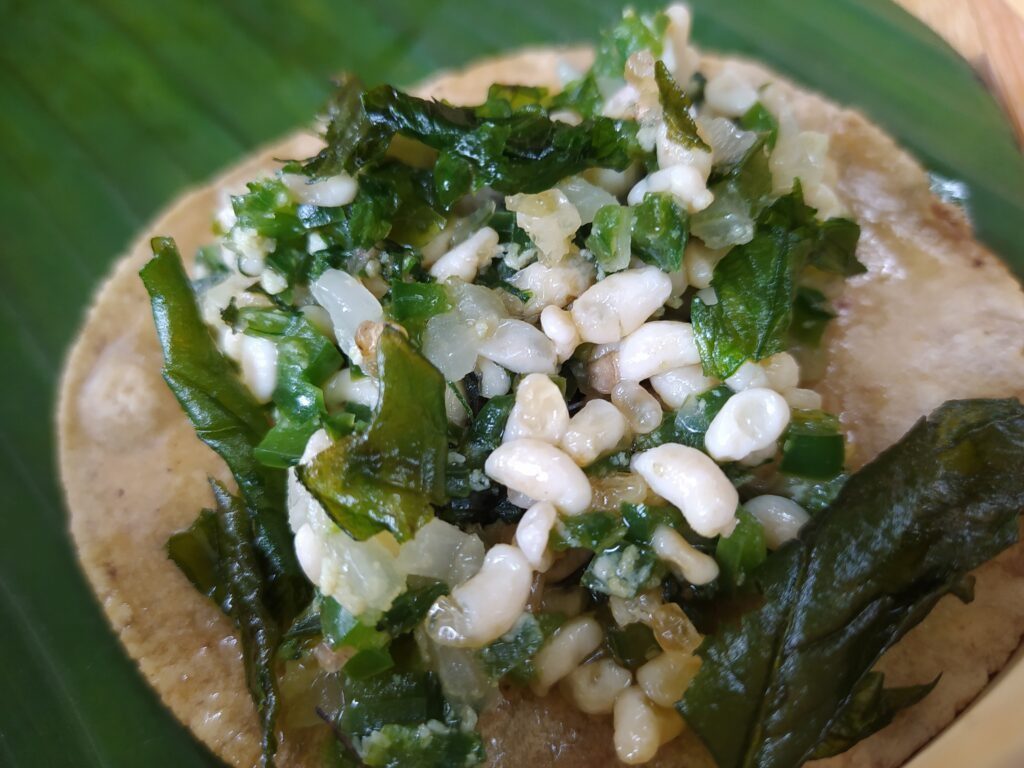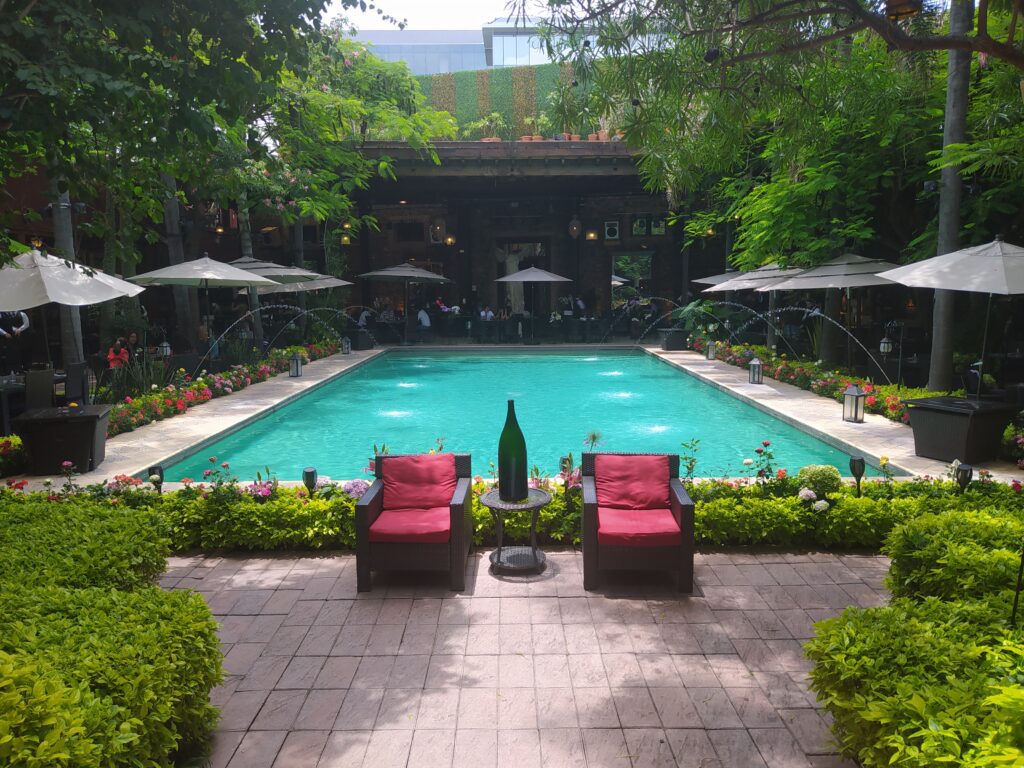 Best Barbacoa in Queretaro
Barbacoa Hermanos Ibarra
Paseo de la República 11101, 76127 Santiago de Querétaro, Qro.
Many of the restaurants mentioned are fine dining, but I have to give a special shout out to the best barbacoa place we've eaten at in Queretaro. Just off Paseo de la Republica (Highway 57) in a wooden structure with one large sign saying BARBACOA, is the perfect Hidalgo-style barbacoa eatery. This barbacoa place is only open on Saturdays and Sundays until 3pm in the afternoon. Get there early to watch the process of the men unfolding the meat from the pit and women making the mouthwatering tortillas. The tortillas are slightly thicker than normal to hold the juicy lamb meat that practically melts in your mouth.  Dress up your taco with their homemade spicy green, red and avocado salsas, sprinkle with onions and cilantro, and enjoy!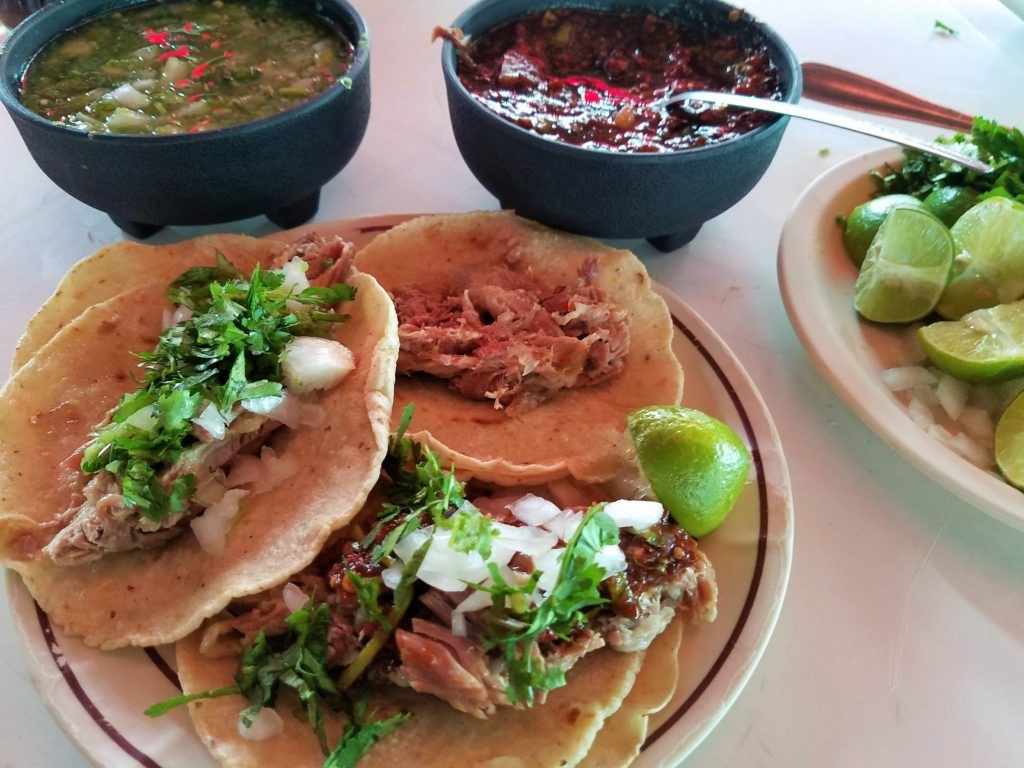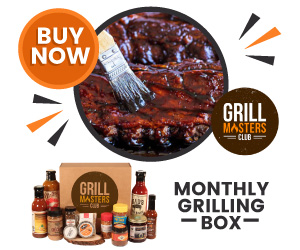 Get 35% OFF your first box when purchasing a 12-month subscription! Use code BBQHOLIDAYS12
Pin This!