Sea Lion Adventure in the Sea of Cortez
Jacques Cousteau once said the Sea of Cortez is a diver's paradise with a biodiversity unmatched anywhere. I wholeheartedly agree. The Sea of Cortez is home to countless species of mammals, fish, and invertebrates. Some visit in the winter months to soak in the warm waters, others are permanent residents. On this trip, I visited at the beginning of February, a perfect time for whale watching and interacting with sea lions, the "clowns of the sea".
Disclosure: Some links may be affiliate links where we receive a super-small commission at no additional cost to you if you click through and make a purchase. We call this our Chocolate & Churro Fund.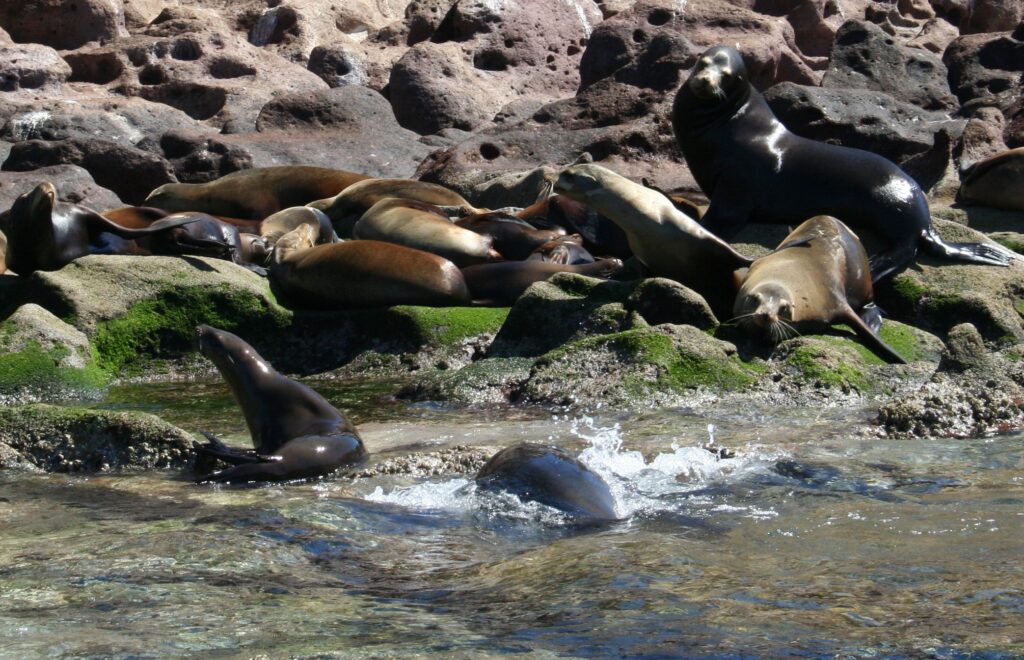 Trip from Cabo San Lucas to Isla de Espiritu
I woke up early for the tour to Isla Espiritu Santo, part of the Gulf of California Islands on the eastern coast of Baja near La Paz. Named a UNESCO World Natural Heritage Site in 2005, the 244 Gulf of California islands are a stark contract of desert against turquoise waters. This area of the world experiences all the major oceanographic processes making it an important natural laboratory for marine scientists.
Sergio, the bus driver, picked up a group of us from the hotel in Cabo San Lucas. We drove two hours through the desert along the Pacific side of Baja before cutting through the middle towards La Paz. Wispy whale spouts hung over the water as gray whales frolicked with their babies, fattening them up for the long migration to Alaska for their summer feeding grounds.
El Pescadero, Todos Santos and Hotel California
The scenic drive took us through small towns like El Pescadero, a small surf and farming town, and the art centric Todos Santos. Hotel California is a legendary landmark in the Todos Santos built in the 1950s by a Chinese immigrant. By the way, the hotel has no affiliation or inspired the Eagles song of the same name.
Find the perfect hotel in Baja with Booking.com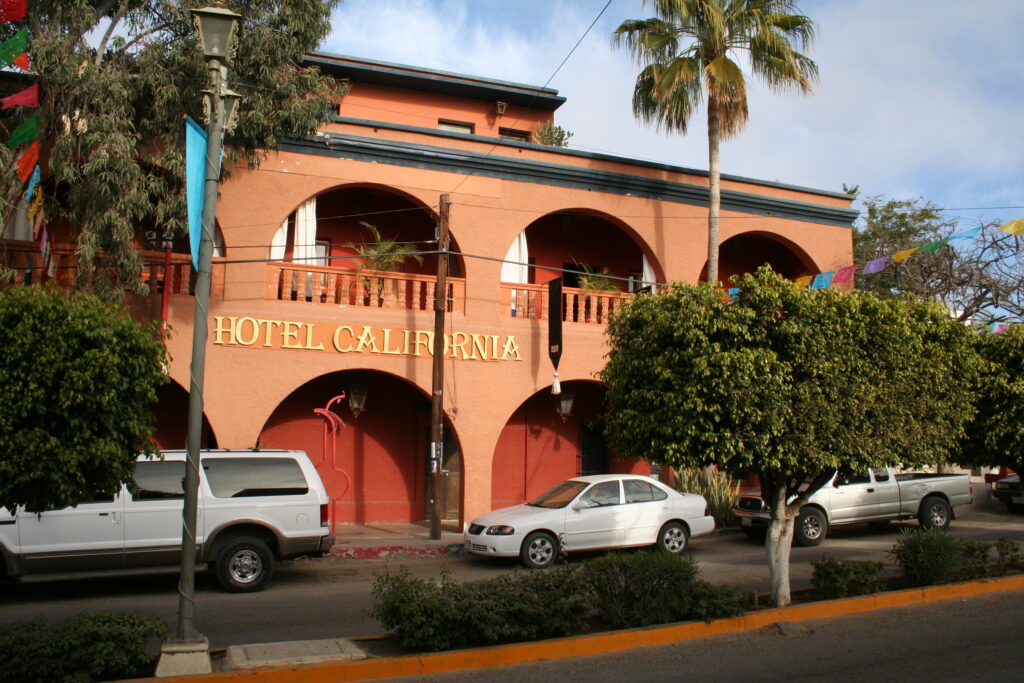 La Paz: Gateway to Isla Espiritu
Sergio kept us entertained with interesting factual tidbits about the Mexican landscape and culture. We bypassed the city part of La Paz and headed south of the ferry port to a tiny beach area with a bar and activity hut.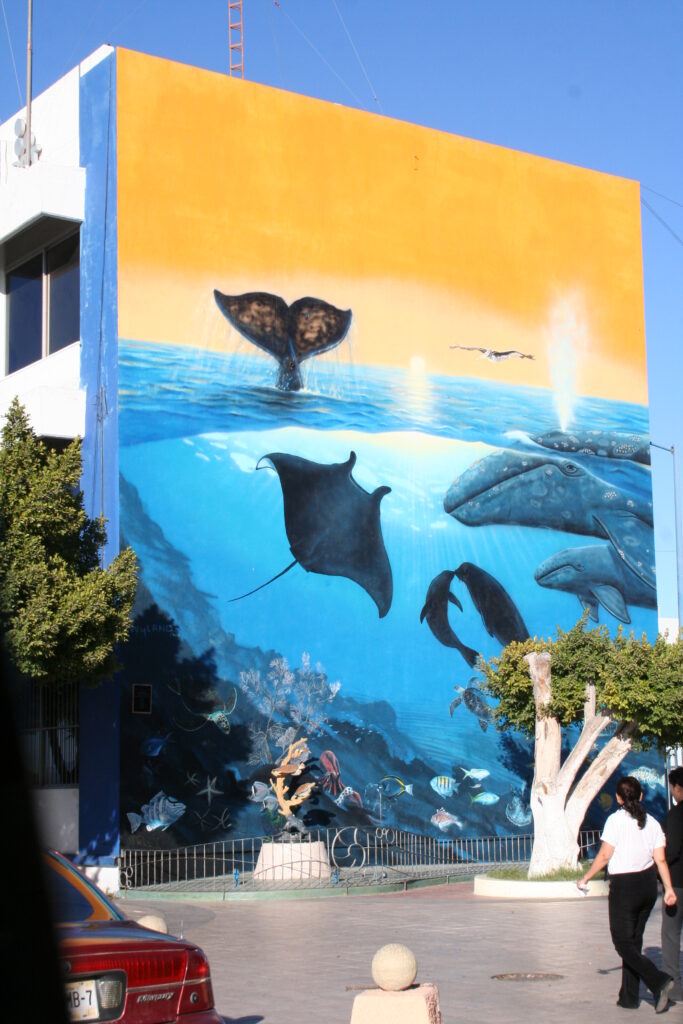 I could see the island across the water, and my anticipation grew. The captain readied the boat with snorkel gear and lunch coolers for our group and some locals. The goal of this trip was to snorkel with sea lions, a completely wild interaction in their own element. I would be the "fish" out of water, so to speak.
The boat sped past red rocks sprinkled with cacti and cliff-clinging medusa trees on the hour ride out to Isla Espiritu.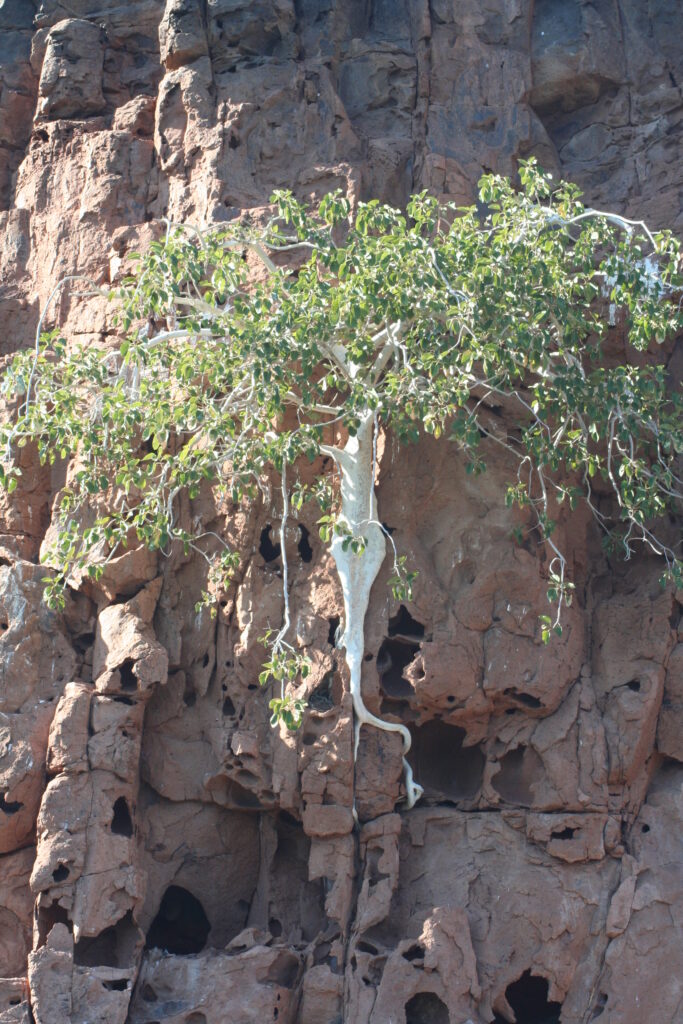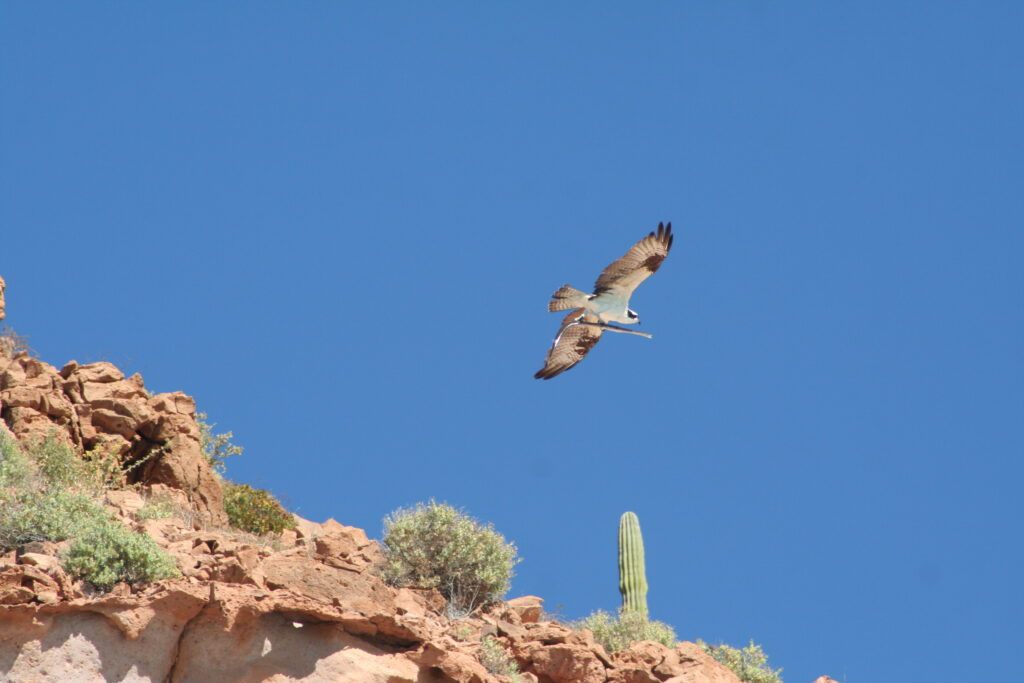 As we pulled up to a rocky outcrop on the northside of the island, some of the sea lions came close to check out our boat and the funny-looking species gawking at them from above. A few of the torpedo-shaped sea lions continued to lazily nap away on the rocks, barely opening an eye to glance in our direction. There were three main groups of sea lions on the rocks; mature males with their harems of females, the juveniles, and the young adult males.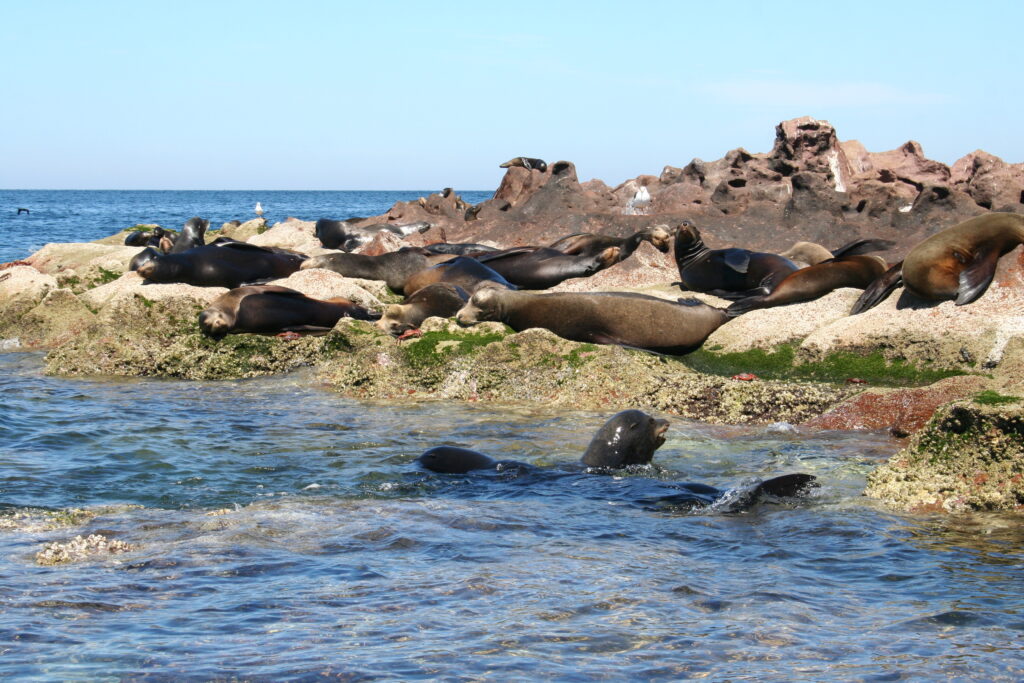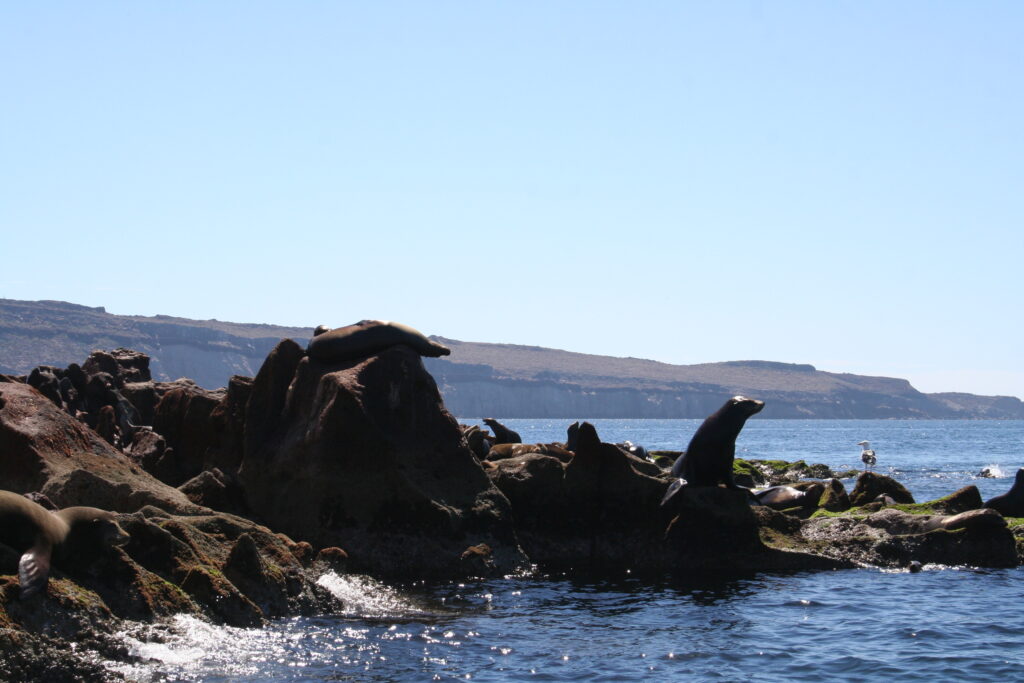 Splish-Splash With the Sea Lions
Slowly we glided around the whole area to check them all out. Once we dropped anchor near a protected cove, I fumbled with my fins and mask, and jumped in first. Holy Toledo! The water was absolutely freezing! Everyone else looked at me over the boat edge, waiting for my reaction. I turned my back on the boat and swam closer to the shoreline of the island to see the sea lions.  The visibility wasn't the best, but how amazing to see a huge mature male silently cruise six feet below.
The next encounter blew me away.  A female sea lion swam over to me, under me, around me, and even tried to go over me!  She played between me and a few other awkward humans for a long time, getting close, then splashing away just to come back and swim circles around us.  She was close enough to touch, but quick enough to avoid. One of the other humanoids was reaching out trying to touch her as she would zoom past, and I started noticing her mouth opening quite a bit.
"She moves so fast, but I touched her once as she swam by!" he exclaimed excitedly.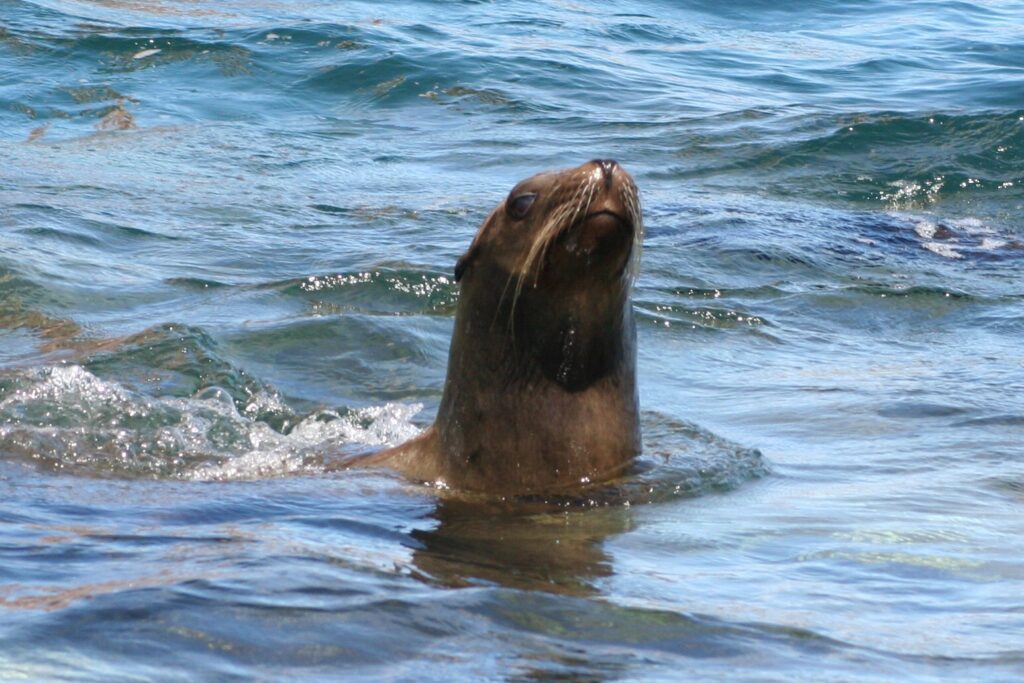 Animal Behavior Knowledge Comes in Handy
I didn't want to burst his bubble, but having worked with different species for over a decade, I had to explain to him that reaching out to her could be considered an aggressive move. And what do animals do when they feel threatened? They bite.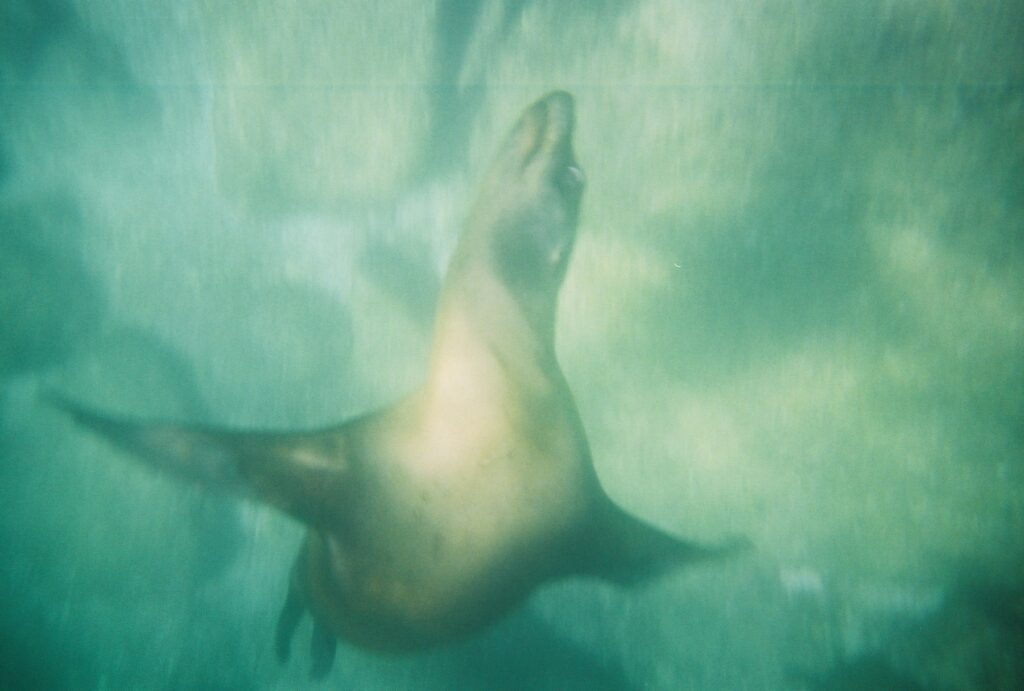 Once he stopped reaching out, she slowed her psycho-speed swimming. She even stopped right in front of us, turned upside down, and then swam away before returning to repeat the encounter. Once she got very close to my face.  I felt uneasy and backed away. I've heard scuba diving stories where sea lions mouth flippers, tanks and sometimes even masks. Personal space on both sides needed to be honored and maintained for safety.
The other snorkelers started clapping their hands every time she jumped out of the water. What it meant to her, who knows, but she seemed to enjoy putting on a show.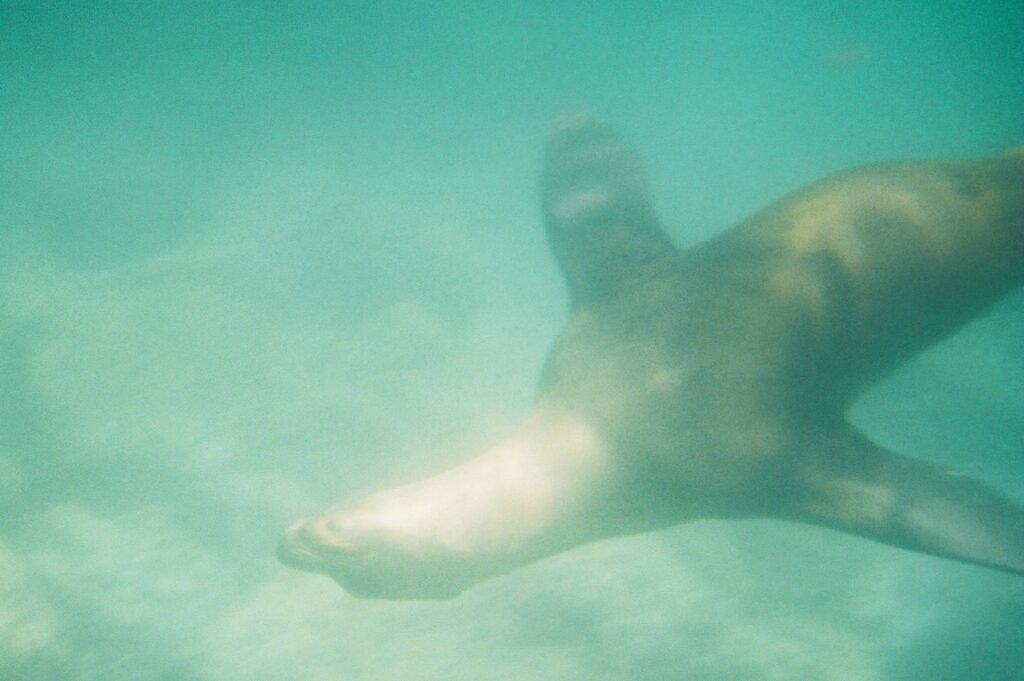 The boat captain called us back in, and as much as I didn't want to leave our new friend, my numb lips were telling a different story. While she was playing with us, I didn't notice the chill of the 65-degree water, but climbing out of the water into the boat, I felt the numbness of my extremities.  February isn't the best month to be swimming in Mexican waters without a wetsuit, but I wouldn't have traded the experience for anything.

When Is the Best Time to Visit the Sea of Cortez?
The Sea of Cortez is home to over 900 fish species and contains over a third of the worlds' marine mammal species. Sea lions can be seen year-round. Pups are usually born in the summer. Yellowfin tuna are the most active in this area in April and May.
If you like diving, Hammerhead sharks and whale sharks are most prominent between August and September but have been known to show up as early as April or May.
Where can you swim with whale sharks around the world?
Read our post: Where to Swim with Whale Sharks
Humpback whales and gray whales use the Sea of Cortez as a nursery to raise their young between December and March. This is also a spectacular time to see manta rays.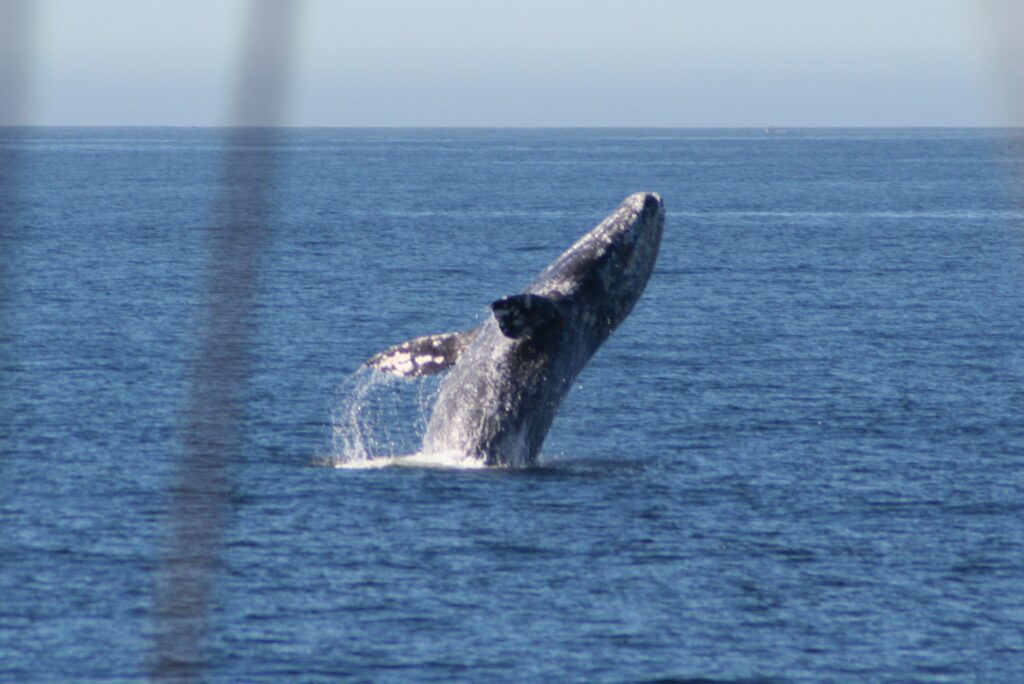 Water Temperature in the Sea of Cortez
December through March is the best time to see whales, mantas and sea lions, but the water is a chilly 66-degrees Fahrenheit. Wetsuits will be necessary, and you might want to rent a hoodie and gloves if you are diving.
August through November you can enjoy warmer water temps around 80-degrees Fahrenheit. Visiability can be up to 25m (75ft). This is really good time to go out on a liveaboard to see sharks.
Where to Stay
La Paz is the closest city to the Isla Espiritu, but many tours leave from Cabo San Lucas. Day trips for whale watching and adrenaline sports can easily be arranged. Experienced scuba divers will love diving in Cabo Pulmo National Park away from the cruise ship traffic off the coast between Los Cabos and la Paz. There's also scuba diving day trips for beginner non-certified divers. You can even go snorkeling with whale sharks! At night, relax with a sunset boat cruise or go bar hopping in town. The resorts in Cabo San Lucas are some of the most luxurious in the world.
Whether you plan to dive, snorkel, fish or just go boating, there's plenty to see and do in the Sea of Cortez and in Baja California.
Pin This!