Momofuku's Comfort Korean Fusion Cuisine
Momofuku Ssäm Bar's Korean fusion cuisine never ceases to amaze us. The food is tremendous, and the artistic presentation and creative preparation really make you forget where you are and what's around you.
The conversational drone and blaring music fade away and you devote every fiber of your being to enjoying these edible masterpieces. The food is so inspiring that we bought David Chang's book Momufuku. We're ecstatic to have perfected the Steamed Pork Buns recipe at home so we can have it whenever we want. They really are addictive.
Twice we have visited Momofuku Ssäm Bar, and both times have been blown away by the quality of the cuisine. The simple menu and unassuming small restaurant with basic bench tables, wooden stools, and one very long bar is listed as one of the World's Best 100 Restaurants. This past visit, a warm, familiar feeling surrounded us as we sat down at the bar. The menu is always changing, and we were excited to try new items like tripe, and also get an old favorite like the Steamed Pork Buns.
From the Menu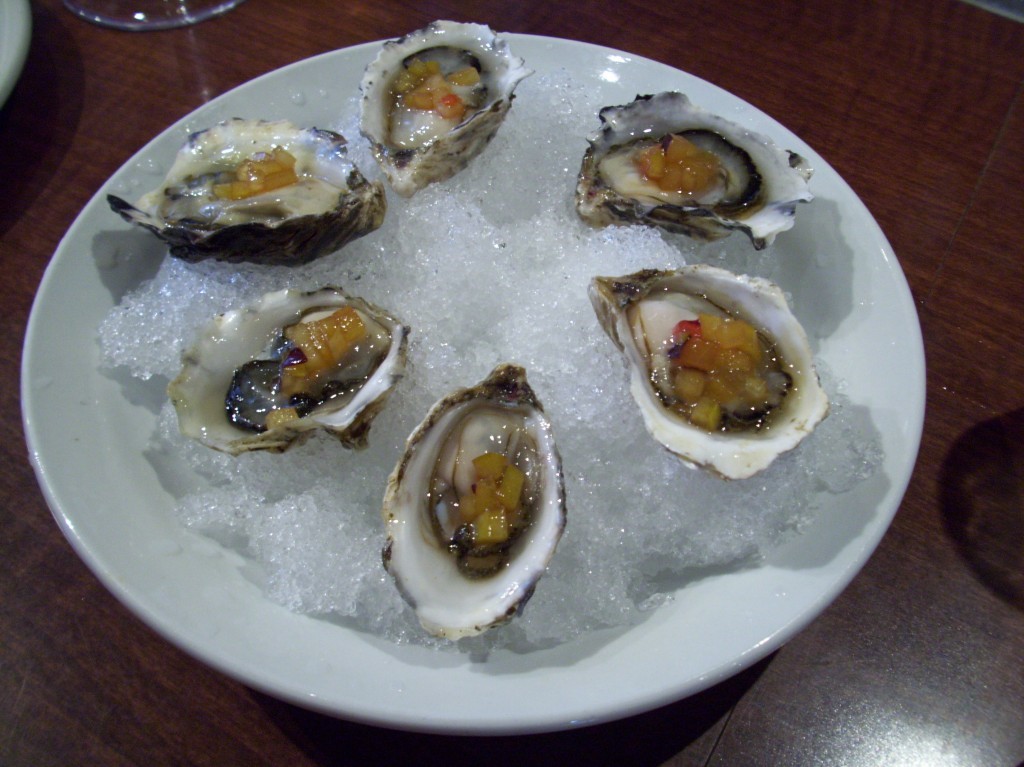 We started with the Mattaki Oysters from British Columbia with a little salted preserved plum mignonette. Honestly, they were the best oysters I've ever had. The sweetness and saltiness worked well together.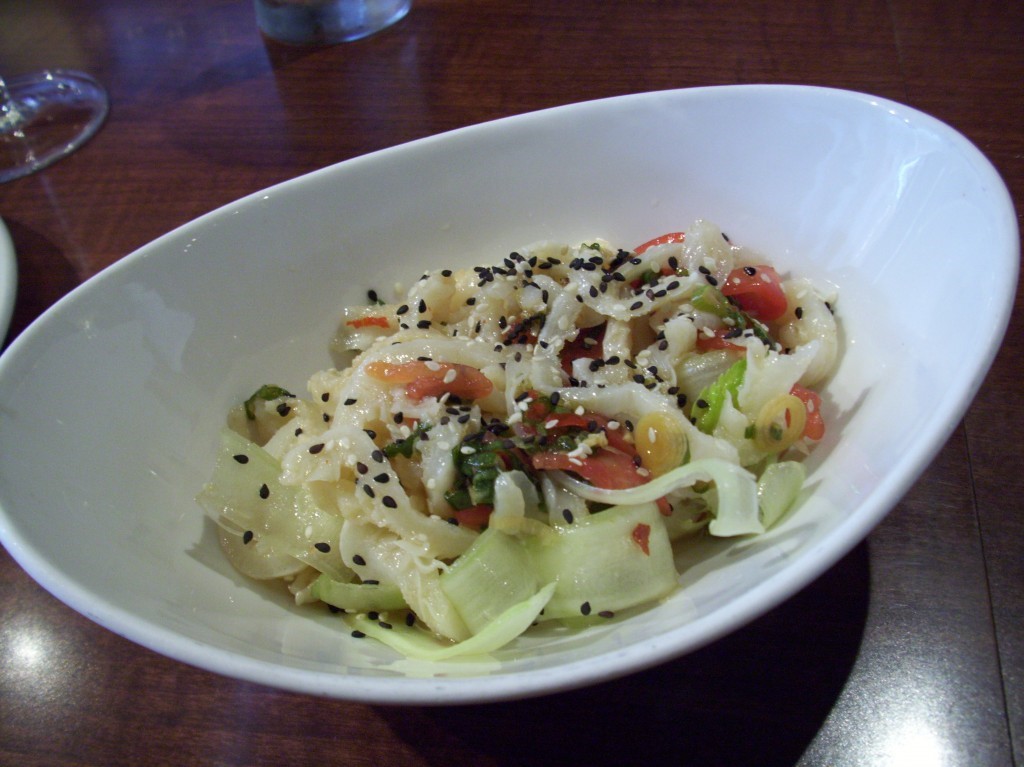 For the first time in my life, I had tripe. We ordered the Spicy Honeycomb Tripe with ginger-scallion, celery, and pickled tomatoes. Tripe is the stomach lining of an animal such as a cow, pig, sheep or even deer. It tasted like pasta with the other ingredients sprinkled over. For lack of a better word, it was amazing!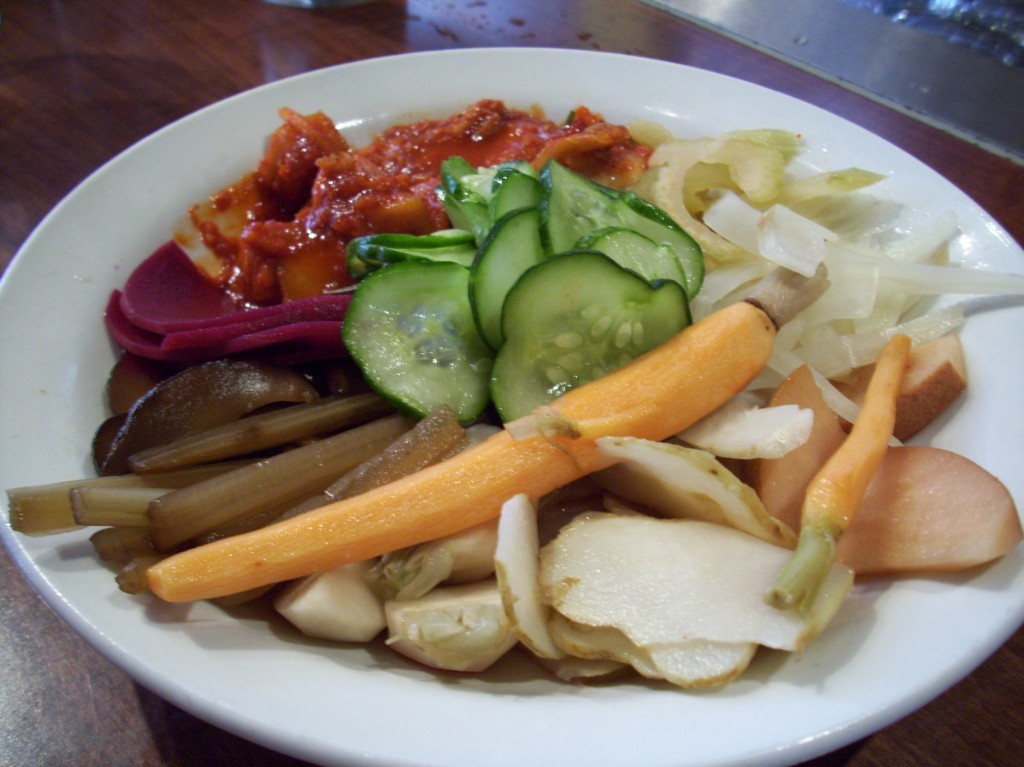 The Seasonal Pickles plate arrived with a variety of seasonal vegetables and fruits that had been pickled in rice vinegar. We had pickled fennel, mushrooms, carrots, kimchi, celery, pears, turnips, beets and cucumbers that were so delicious. This plate inspired Tom to pickle just about anything he could back at home. Some of our favorites are pickled blueberries and honeydew melon.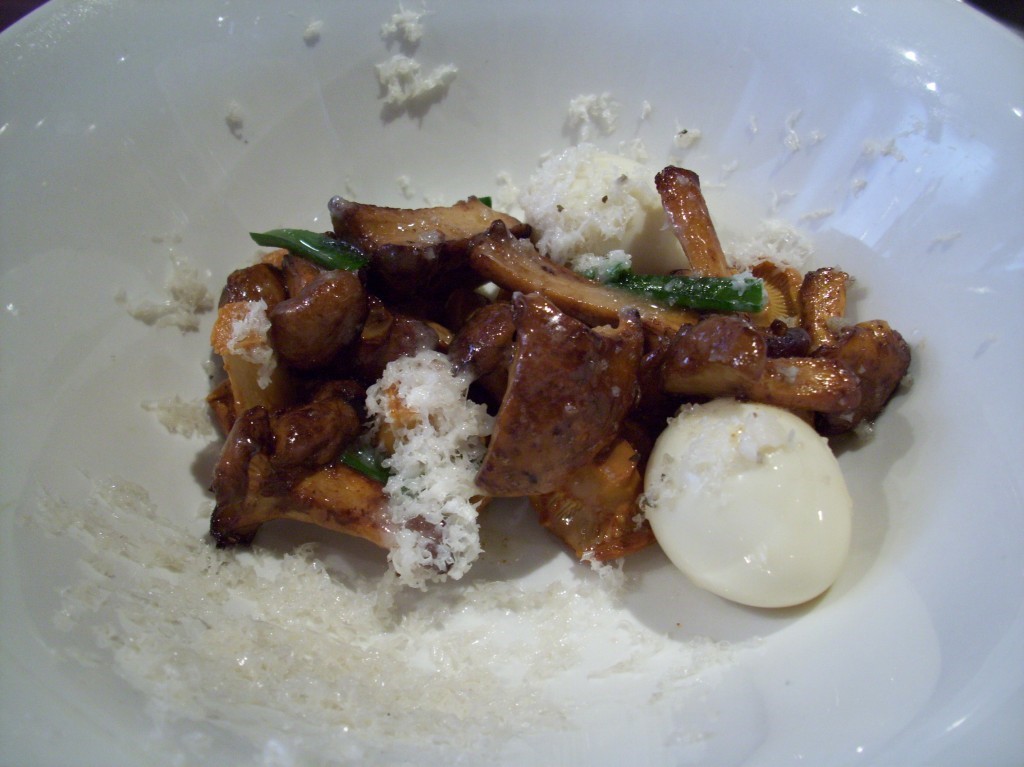 Tom loves mushrooms, but I have never been a fan. The Chanterelles dish blew my mind! Shaved bone marrow and green juniper were sprinkled over the roasted mushrooms with a garnish of pickled quail eggs. The bone marrow gave the meaty chanterelles a buttery taste. I easily could have eaten three bowls of the chanterelles by myself.
Momofuku is known for their steamed buns, a hunky slice of fatty pork belly with salty-sweet hoisin sauce, crunchy cool cucumbers and scallions.  Sadly, there is no picture as I could not contain my excitement and inhaled the buns when they arrived, but I highly recommend them!
David Chang's Restaurant Empire
Chang's food empire spread across Manhattan, Toronto, Las Vegas and Washington DC with several restaurants specializing in Korean fusion, noodles and seafood. Visit their website at https://www.momofuku.com for more information and locations.
Disclosure: The link below is an affiliate link which means we will receive a small commission when you make a purchase at no additional cost to you. These are books we own and highly recommend.