Dine al Fresco at These San Miguel Restaurants
San Miguel de Allende may be known as an artist community and expat haven, but the town is also known for it's incredible restaurants. Mexican cuisine reigns in this colorful town with regional specialties from the Yucatan to Oaxaca. But for those with more finicky palates, or for locals who just want something different, international cuisine from pizza to sushi can be found on every almost street. Regardless of your personal taste, dining al fresco in San Miguel is one of the many pleasures to enjoy in this colorful city.
Disclosure: Some of the links below are affiliate links which means we will receive a small commission when you make a purchase at no additional cost to you.
One glance at tripadvisor.com for San Miguel de Allende restaurants, and you'll see that there's no way you will go hungry! But how do you know if the place is a tourist trap or a local favorite?
Yes, San Miguel de Allende is a major tourist destination. Yes, 10% of the population is expats. But these two components combined have created innovation when it comes to dining options. Wherever you go, you will see locals and tourists alike. Renowned chefs like Enrique Olvera of the famed Pujol have opened restaurants that border on molecular gastronomy. Fine dining in San Miguel de Allende rivals any world class destination. And even the street food has something about it that you will not find anywhere else.
If you have just a few days, we have a few remarkable al fresco restaurants in San Miguel for you from courtyard coziness to rooftop views. this list will grow in the future as we are still exploring the restaurant scene in San Miguel ourselves. We have personally dined at these restaurants and can give you an honest opinion about their food, service and atmosphere. If you try one or two of these al fresco restaurants during your trip, you won't be disappointed. They incorporate a love of flavor and creativity with the perfect relaxing atmosphere. Feel free to comment on other great places that you personally enjoyed!
***Please note that due to COVID-19, some of these restaurants are only open for takeaway. This post is meant to inspire you for a future trip when restrictions are lifted.
1. Aperi
Aperi is the best restaurant in San Miguel de Allende in our opinion. The dining room is in the courtyard of the hotel with tree shade and a little fountain that birds like to visit. You can order a la carte, but we highly recommend the multi-course degustation menu. Some dishes demonstrate molecular gastronomy, others are elevated Mexican cuisine with French technique. We make a point of visiting Aperi often to experience the changing seasonal menu. Aperi is connected to Dos Casa Hotel & Spa, a high-end hotel, offering a full epicurean experience.  See more of Aperi's creative dishes on our post: Fine Dining at Aperi.
2. La Posadita
La Posadita is a favorite al fresco restaurant of locals and tourists overlooking the Parraquia. The cool breeze, low lighting and excellent traditional Mexican cuisine make this a perfect spot for special occasions. Our favorites are the Chile en Nogada, Enchilladas Suizas and Escamole with Guacamole served with warm tortillas. Check out the views from both the front and back of the restaurant especially at night. You can see fireworks all over the valley from here.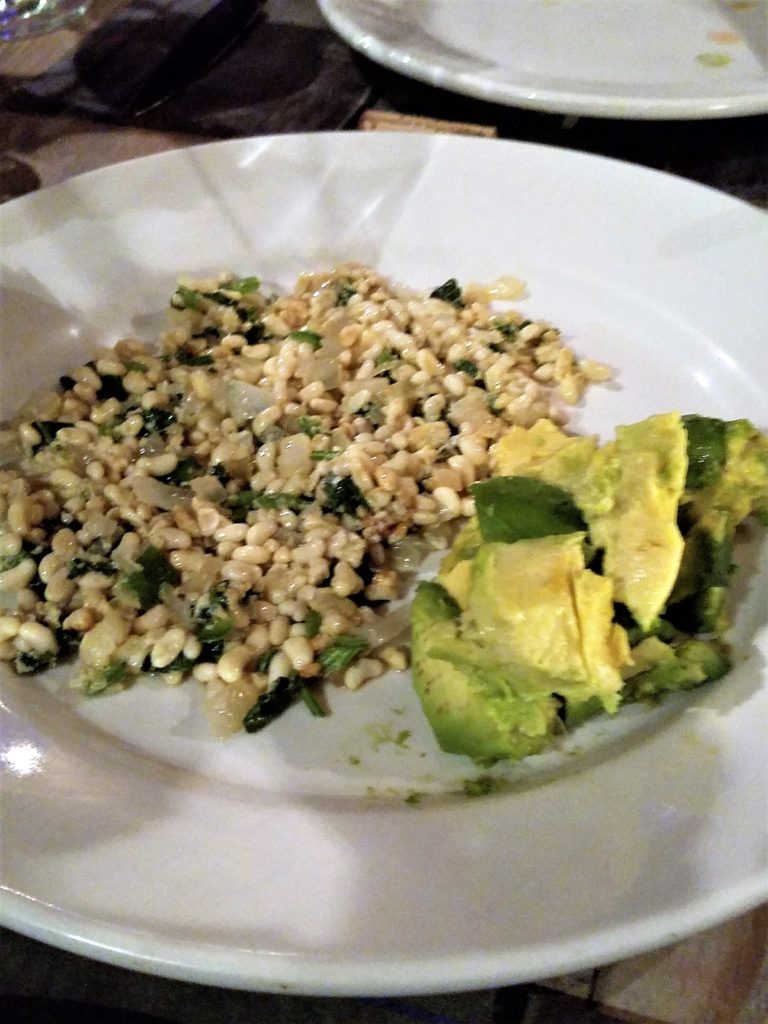 3. Quince
Located right next door to La Posadita, Quince is also a wonderful rooftop al fresco dining choice. The prices are more expensive, but the dishes are more creative. Large dining tables and lounges line the rooftop with a view of the "wedding cake" church. The cocktails are fruity and the food is delicious. Quince is perfect for groups to while away the night with good food, music and creative drinks.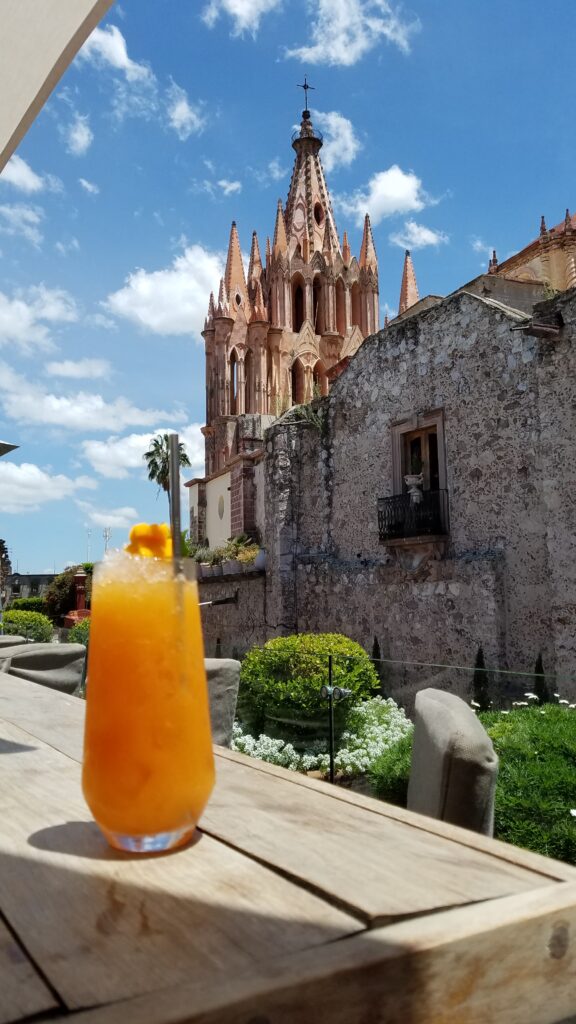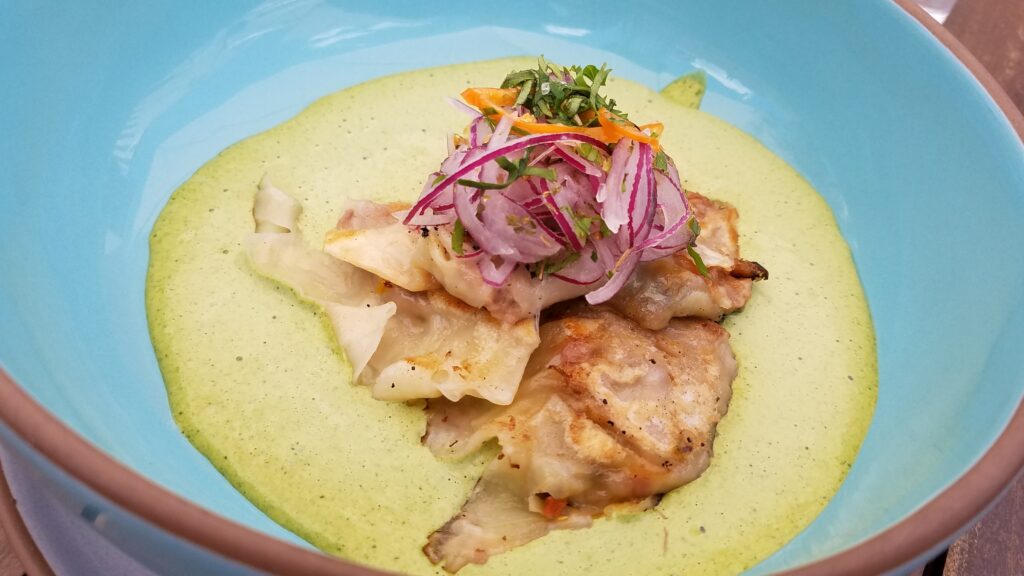 4. Moxi
Located in one of the top hotels in the city, Hotel Matilde, Moxi is the perfect place to enjoy an al fresco lunch in the shade with a view of the pool. Specializing in indigenous Otomi dishes, you have a choice of degustation or a la carte. Moxi is part of the gastronomic empire of renowned chef Enrique Olvera of #11 Pujol on the Worlds Best Restaurants List. If you have some extra time, go upstairs to their M Bar. Intriguing artwork are part of the decor, and the drinks are superb.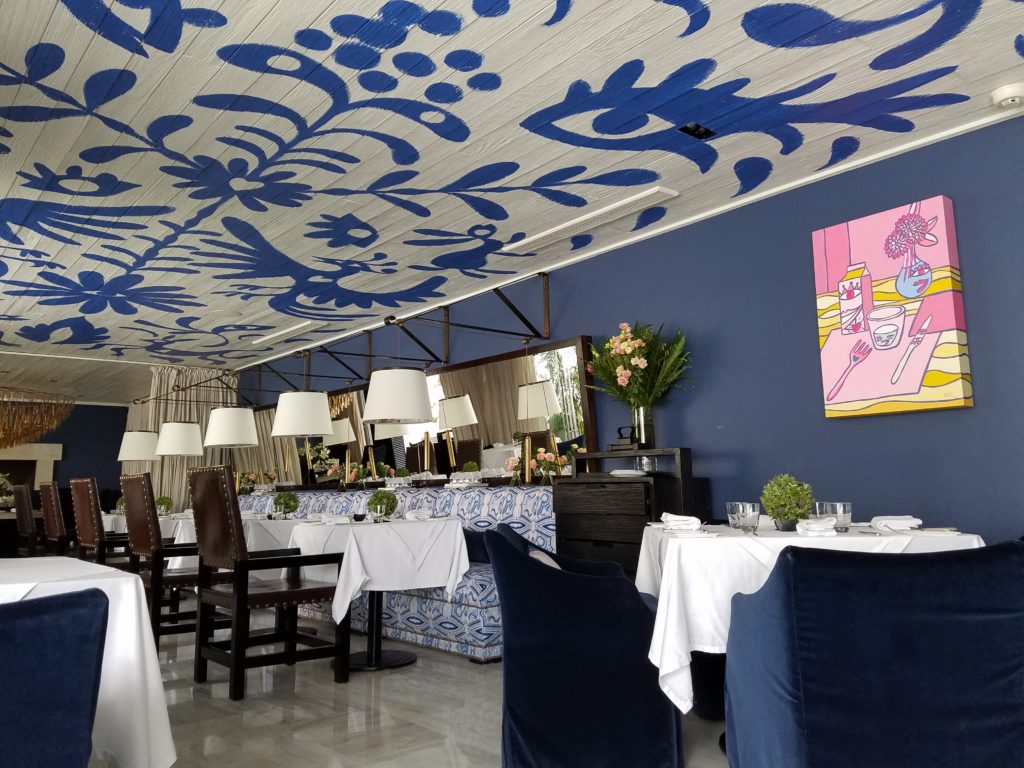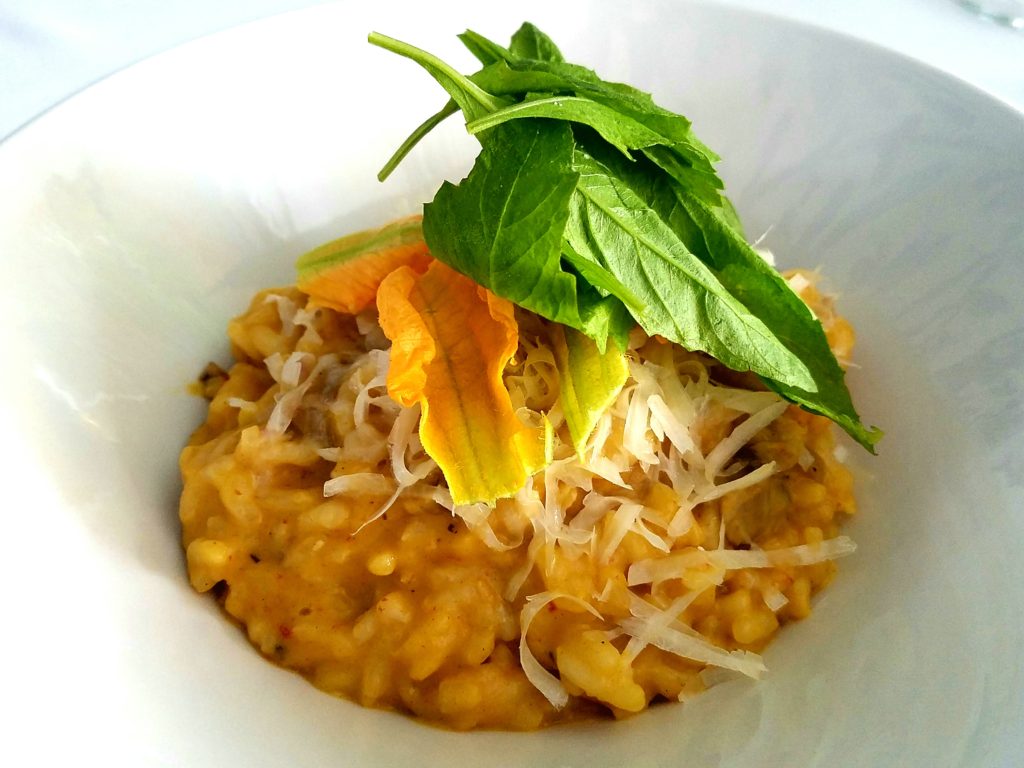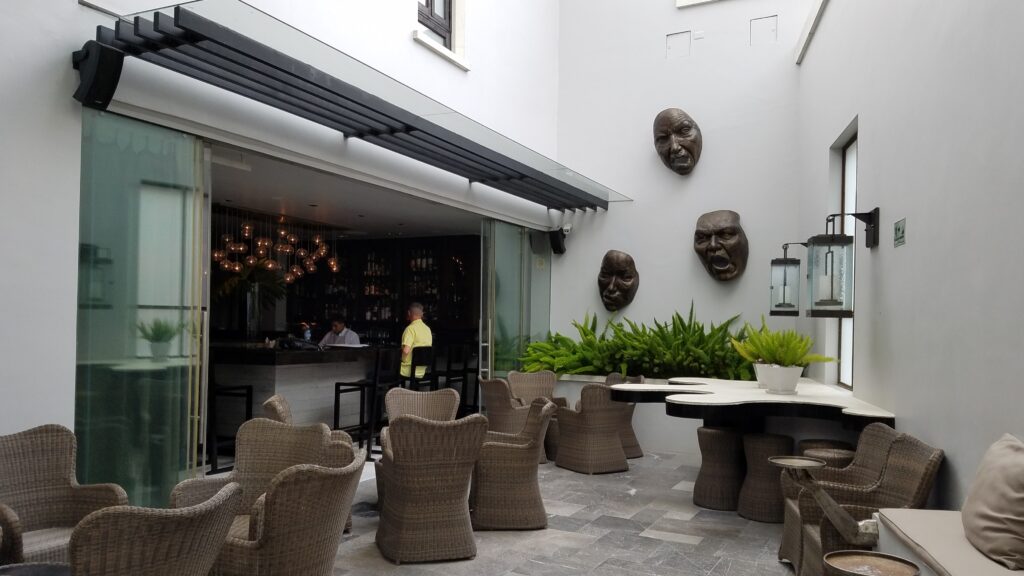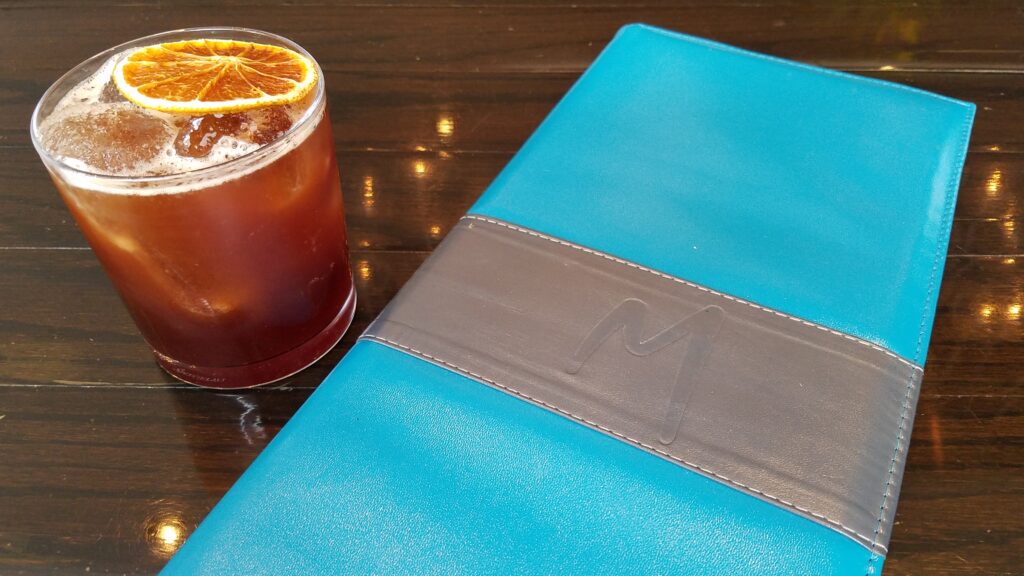 6. San Mike Cantina Piano Bar
San Mike is more than a bar. Occupying 3 floors, San Mike is a piano bar on the first floor, restaurant on the second, and a rooftop lounge with live music on the third. The menu is a a mix of Mexican and Spanish cuisine and the mezcal drinks are delicious. San Mike is open for lunch and dinner. Portions are substantial, but if you prefer to eat light, sample the Snacks menu which are reasonably priced and just as creative.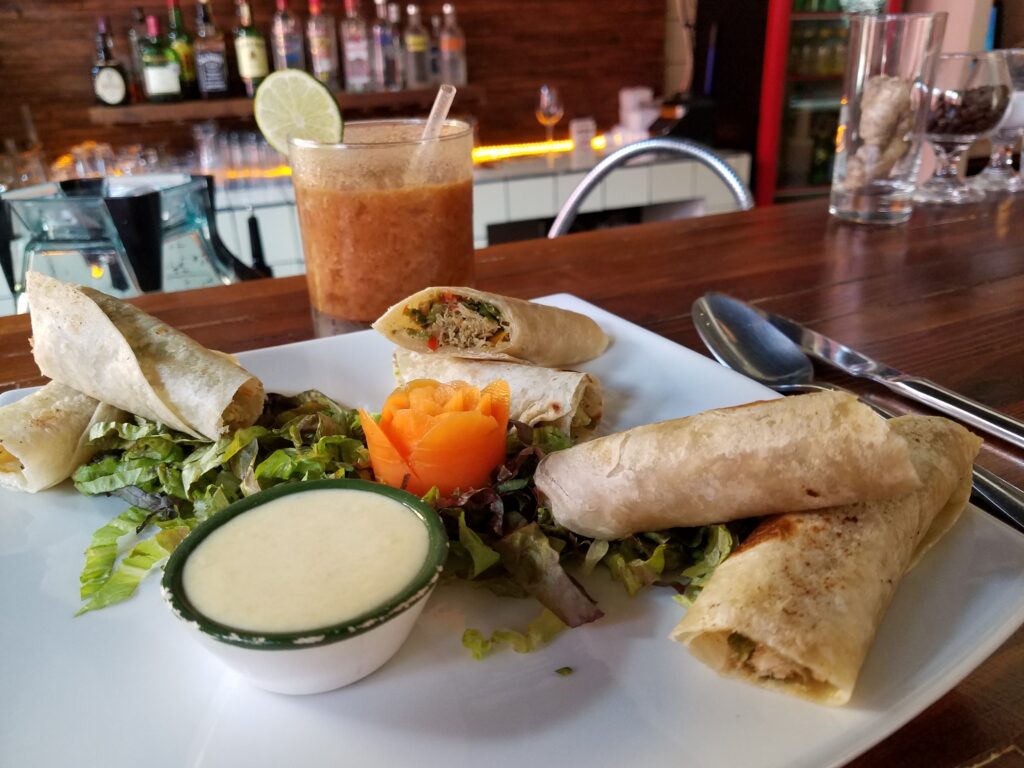 7. Luna Rooftop Tapas Bar
The Rosewood Hotel may be out of many people's price range, but the Luna Rooftop Tapas Bar is open to everyone. Take the elevator to the top floor and marvel at the view towards the Parroquia, especially at sunset. The tapas menu and specialty mixed drinks invite you to linger and savor the moment. And if you can splurge, try the Rosewood's 1826 Restaurant for Sunday brunch or a special anniversary dinner.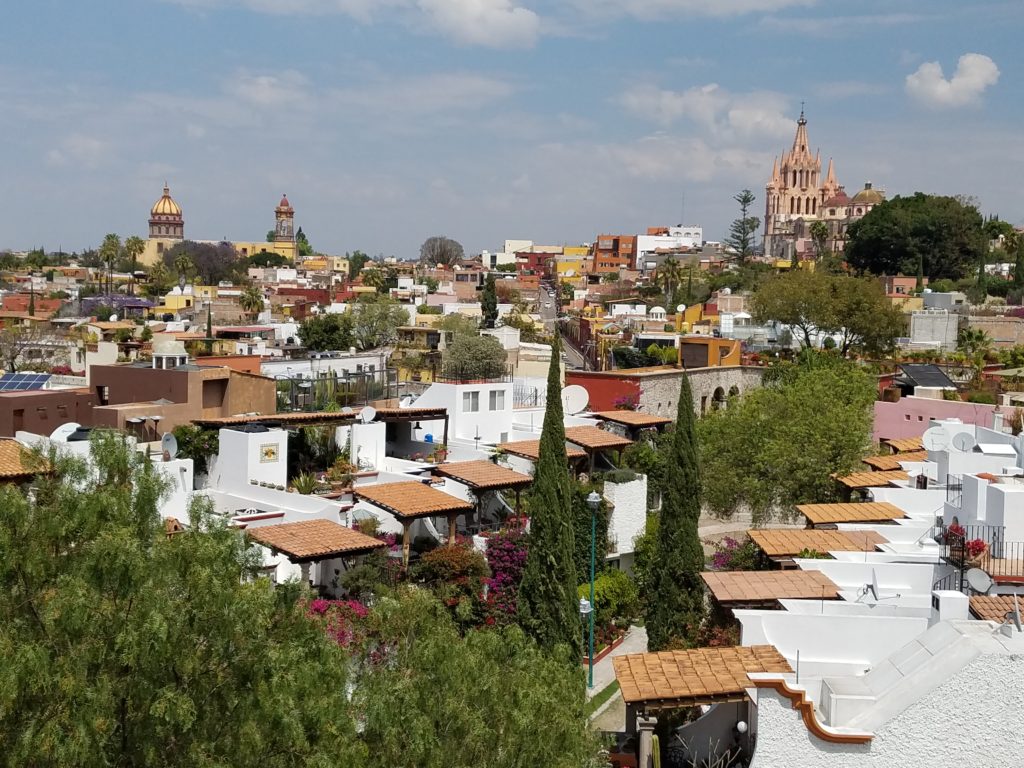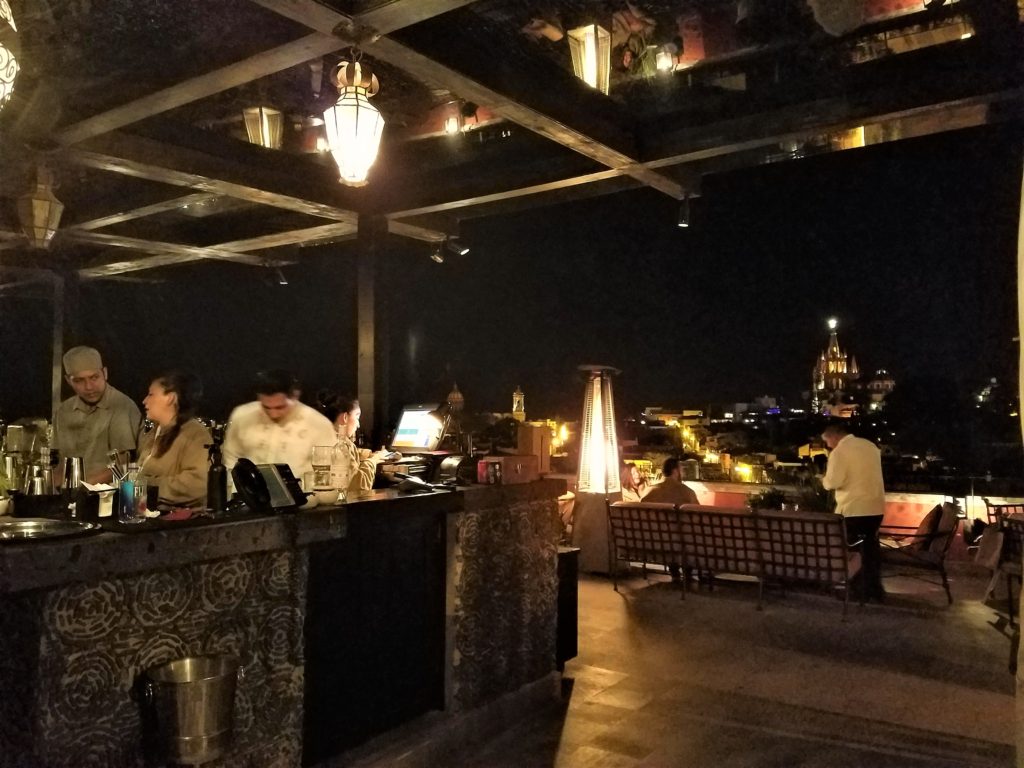 There's plenty of other restaurant choices to dine al fresco in San Miguel de Allende, and we will bring you those dining options in the future. Other great restaurants recommended by some of my friends are Bovine for its seafood and steaks, El Pegaso with its eclectic Mexican cuisine and The Restaurant for its contemporary cuisine and rooftop views.
If there's one thing San Miguel de Allende is not short of, it's fantastic al fresco restaurants.
Check out some of these fun things to do between meals: 
Pin This!

Like Wine? Take one of our customized wine tours to explore the wineries around San Miguel de Allende
Unique Wineries to Visit Near San Miguel de Allende