Should You Rent or Buy in Mexico?
Tom and I had a discussion the other day about renting or buying. While we both agree it's a good idea to rent for the first year or two when you arrive in a foreign country, we differ on opinion for the long term. While he prefers the benefits of buying a house, I like the adventure in renting. Neither one of us is wrong, but together, we did have to compromise. So, should you rent or buy in Mexico? Let's explore the pros and cons of both. 
Disclosure: Some links may be affiliate links where we receive a super-small commission at no additional cost to you if you click through and make a purchase. We call this our Chocolate & Churro Fund.
Before You Arrive in Your New Destination
Arriving in a new country (we'll use Mexico as an example), is both exhilarating and scary. The unfamiliarity is an adventure, but the goal is to get settled somewhere and become one with the community.
Renting an Airbnb for the first week or two is the best idea. This will give you time to meet with a realtor and give them your "wish" list. Your realtor should be familiar with the different neighborhoods and listen to your wants and needs. If they show you a place 20 minutes from a grocery store and you don't have a car, that's not ideal. Showing you a condo in a busy downtown area when you have 4 big dogs that need to walk twice a day is also not the best living arrangement. Remember, the realtor should work for you, not the seller.
Talk to a realtor or two, have them suggest neighborhoods that might fit your criteria and use Google maps, Google Earth and keywords to get an idea of what the streets look like, shopping conveniences and whatever else you might need in your daily life (gym, Home Depot, cafes, etc).
If you are traveling to Mexico City or Tulum, check out Casai smart homes with 24/7 concierge service. Their blog Conocer by Casai, has curated city guides from local chefs and artists, descriptions of the must-see bars and restaurants, and updates of new features, like their recently launched Casai bike rental program.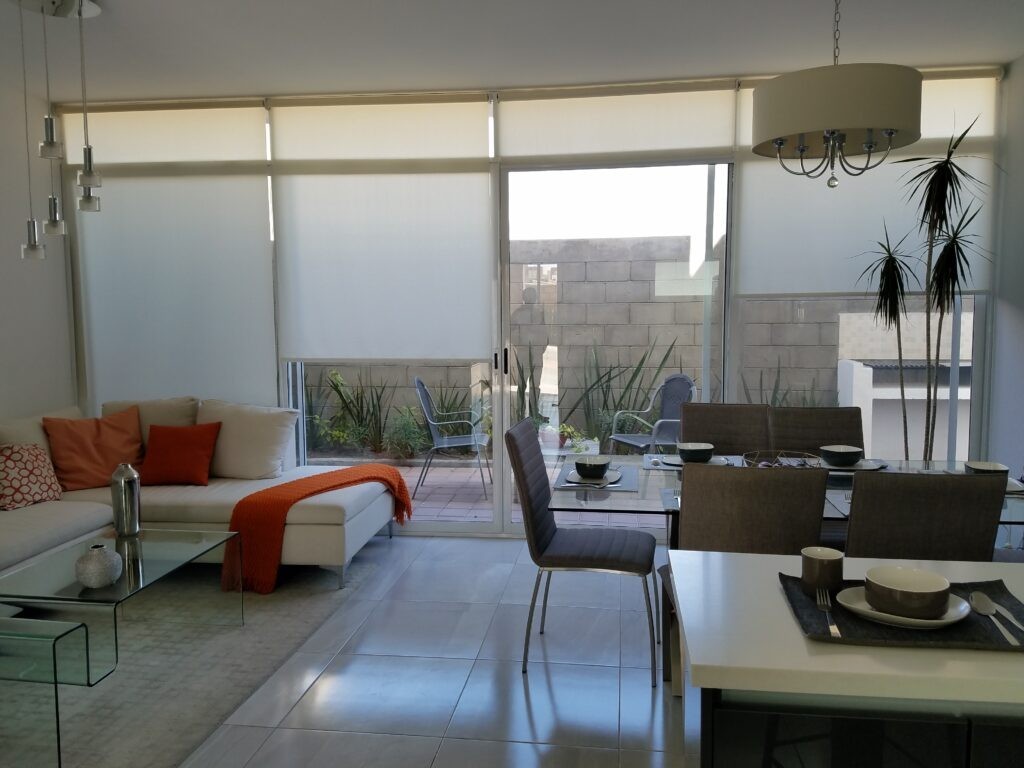 What We Agree On: 
Renting for the First Year or Two
Tom and I agree it's a good idea to rent for the first year or two. Sometimes what looks great on paper may not live up to your expectations in real life. Your neighbor might have an outside dog that barks 24/7. Or maybe a neighbor has late night parties every day of the week. Unfortunately, it's difficult to check out the habits of your neighbors before you move in.
You may also find that you are too far from daily conveniences or in a bad area for traffic noise. Maybe you meet a bunch of friends that live on the other side of town and you hate dealing with the traffic to join them for lunch. There's a lot to learn in your first year in Mexico. Sometimes you rent in the perfect location, and sometimes you don't.
Year Two 
You may love your neighbors and location and stay where you are. Or you may want to move closer to places you frequent so you decide to rent somewhere else. Remember, you are still learning, and there's only so much "newness" you can absorb at one time. For us, we loved our neighbors. They were wonderful and inclusive, and we really enjoyed learning more about Mexican culture from them. We rented the same house for year two while we built our permanent house just over a mile away.
The Benefits of Buying Property
Ok, you've chosen your new city, and you like your neighborhood. Now what?
If you plan to retire in Mexico, then buying a house or a condo is a great option. Real estate is one of the best ways to invest your money. Land prices and cost of living keep going up, so it makes sense to buy something and let it appreciate for you. If you can buy a house with cash and not have a mortgage, even better. You never know if a pandemic might hit the world and affect your income streams. 
Having a home gives a person a sense of belonging, and your neighbors will be more open to you knowing you plan to stay.
Your Own Home
Another benefit of buying your own home (or building your own home) is that you can decorate it and renovate as you choose. Choose your own tile, faucets and paint color really makes it your own. 
Buying Property as a Foreigner
You will need to know the laws of foreigners buying property. In Mexico, you cannot own the title of a property within 50 km of the coast or 100 km of the border. The title of your house will be set up in a trust called a fideicomiso with a bank or another approved Mexican institution. You still retain the rights to sell it or will it to family. If you buy in the interior, you will own your property title outright.
But what if staying in one place is not your goal? Is buying a house every few years a good investment?
Well, that depends on the market. Or maybe you can use the place as a rental to generate income later on.
For more information on buying real estate in a foreign country, subscribe to International Living.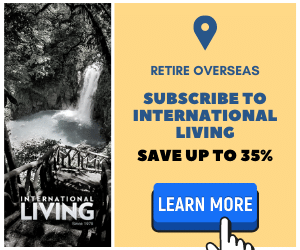 Where We Disagree:
The Benefits of Renting
Here is where Tom and I have a difference of opinion. This may have something to do with our upbringing. Tom was raised in one town and two different neighborhoods during his formative years. I was raised in the military, and moved every 3-4 years to a different state or country. When I met Tom, I hadn't spent more than 4 years in one place.
He sees a house as an investment, I see it as a money pit.
He thinks renting is just throwing money away. I see it as a temporary home before moving on to the next adventure.
I like the fact that if something breaks, it's someone else's responsibility (and money). Hopefully, you have a good landlord if this happens to you.
Neither one of us is wrong. Both options have their benefits. It just depends on your personal lifestyle.
Our Current Circumstances
I will say that owning a home without a mortgage was a blessing during COVID 2020. The pandemic affected not only our new business ventures, but our consistent income streams. We built our home and paid cash which made it easier to live off a smaller income during the uncertainty of the pandemic.
I still think owning a house is a money pit when things break, but it's ours. If times get really rough, we know we can sell it, move into a smaller place, and have extra money to live comfortably.
And Tom is not opposed to moving somewhere else in the future. Our neighborhood is new, and though many amenities will be built in the next few years, so will a couple hundred houses. We may find that it's too "crowded" for us. We still have a dream to live in Spain, but for now, it's still just a dream.
Final Thoughts
Knowing the real estate history of an area, cost of living expenses and your choice of staying long term are all factors to consider. If you do decide to buy, be aware of the laws that pertain to foreigners. Whether you decide to rent or buy is up to you. What is your preferred choice?
Relocation Consultation
Do you have questions on prices, neighborhoods, and expectations about starting your new life in Mexico? Ask us directly! We can set up an hour long video conference call on Whatsapp and help answer questions that pertain to you and your lifestyle. Our consultations are $70 USD for an hour. If we go over the allotted time, no worries. We won't charge you extra. We want you to get the answers you need to make the best decision for a new life. Plus, we will send you a follow-up email with resource links specifically for you.