Latin America's Best Restaurants- Mexico
Mexico has many things to celebrate about its culture, biodiversity and most especially its cuisine. 2021 marks the 500th year of the founding of Mexico City and the 200th year anniversary of its independence from Spain. What better way to celebrate than taking a trip to one of Latin America's most desired foodie destinations?
With the release of the new Latin America 50 Best restaurants list on December 5th, Mexico's food scene is on fire, literally. Mexico commands 8 coveted places on the list, only second to Peru. Ranging from ancient Mayan traditions and regional specialties to molecular gastronomy, Mexico has long been a foodie lover's paradise.
Mexico City is home to many of the top restaurants, but three restaurants outside the capital have held their own on the list year after year. All the restaurants are found in cities with international airports. Mexico City can be reached from many American and Canadian cities within a few hours. Take a few weekend trips to splurge on tasting menus, or make it a longer trip to explore more of Mexico.
Here are the flight times from Mexico City to:
Guadalajara                        1 hr 15 min with 16 flights per day
Monterey                             1 hr 45 min with 20 flights per day
Cancun                                 3 hrs 10 min with 35 flights per day
Mexico's Best Restaurants
We haven't eaten at all the top restaurants yet, but it is a goal of ours. We are not sponsored by any company to eat and review these restaurants, so every place we have eaten at has been paid for directly by us. We have eaten at some spectacular restaurants around the world, so we feel we've covered a lot of ground on the foodie scene.
Let's dive into the list and focus on the top restaurants in Mexico.
Chef Enrique Olvera of Pujol has spent time with indigenous tribes in Oaxaca learning about their traditions and food preparation. Bringing this knowledge back to the kitchen, each course tells a story about where it is from and the people who cultivate it. One of his most famous dishes is the aged mole paired with the new. The aged mole has been simmering for years and depending on when you go, will be well over 1000 days old.
We've eaten at Pujol twice trying both the multi-course menu and the Taco Omakase. Both offer a mother mole course contrasting with a young mole. You can see and taste the difference between the two. The young mole is a combination of bright chilis while the mother mole has more chocolate and dried chili notes. Both are delicious. With the Taco Omakase tasting menu, you also get a choice of beer, wine or mezcal paired with each course. Eating at Pujol is pricey, but it is well worth it.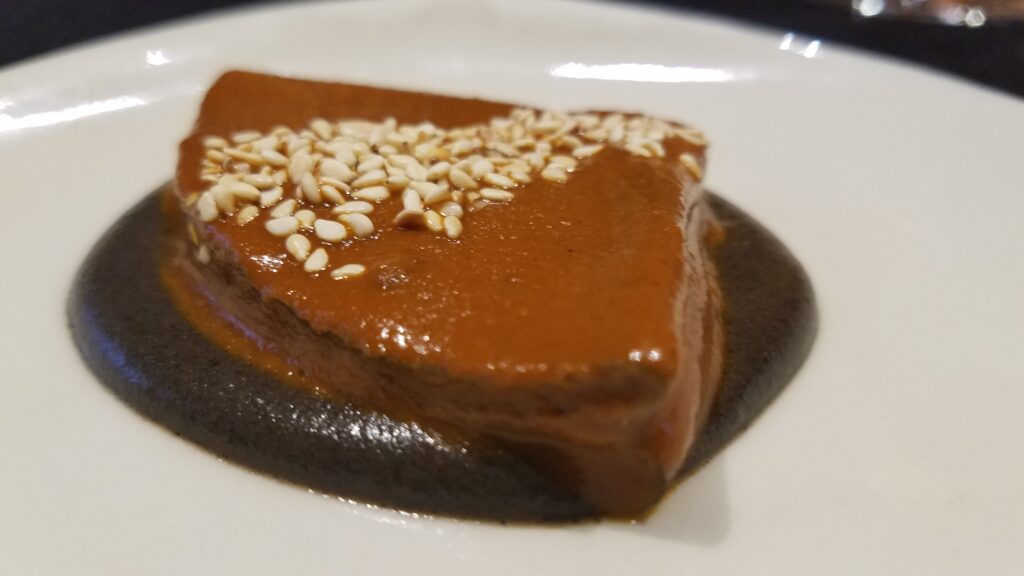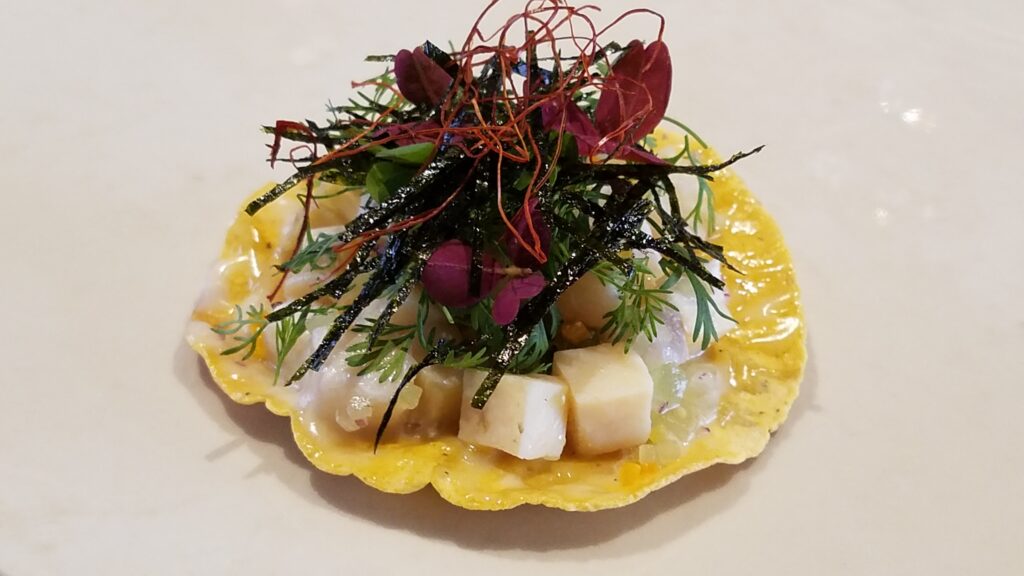 Enrique Olvera restaurant empire has expanded from Mexico City to San Miguel de Allende with Moxi at Hotel Matilda, Cosme and Atla in New York, and Damien in Los Angeles. He has also published several books exploring Mexican cuisine and its traditions like Mexico from the Inside Out.
Led by female chef Elena Reygadas, Rosetta is a favorite special occasion dining spot for tourists and locals. Combining her training of French and Italian cuisine with her Mexican family traditions and seasonal ingredients, Rosetta and Reygadas are legends in the Mexican culinary world.
Try dishes such as the potato gnocchi with huitlacoche or a unique Mexican dessert of white heirloom cocao and hoja santa chocolate.
Reygadas has opened other restaurants across Mexico City such as the casual restaurant Lardo and the French Bistro Café Nin. Even if you have limited time in the city, don't miss her bakery Panaderia Rosetta. The bakery has made a name for itself and supplies many restaurants across the city with its bread and pastries.
In 2019 Reygadas published her first cookbooks with many of Rosetta's favorite recipes and an exploration into how Mexican traditions influence the ingredients. 
Quintonil is the introvert of the culinary scene with a more subdued and zen-like atmosphere. The name Quintonil is derived from a green Mexican herb similar to coriander that features in some of the dishes and cocktails. You have a choice of a la carte or the tasting menu, but we always opt for the tasting menu. One of the most popular dishes is the charred avocado with escamoles which will blow you away.
We've eaten here twice and loved each and every moment. This family owned restaurant is run by Chef Jorge Vallejo in the kitchen while his wife Alejandra Flores and staff pamper you in the dining room. The décor is relaxing and provides the perfect ambiance for a special occasion.
During COVID 2020, Quintonil temporarily closed but continued supporting the local suppliers by selling boxes of fresh ingredients to his customers. Chef Vallejo also bought ingredients from farmers and prepared meals to hospital patients and poor families through the project Comidas Solidarias.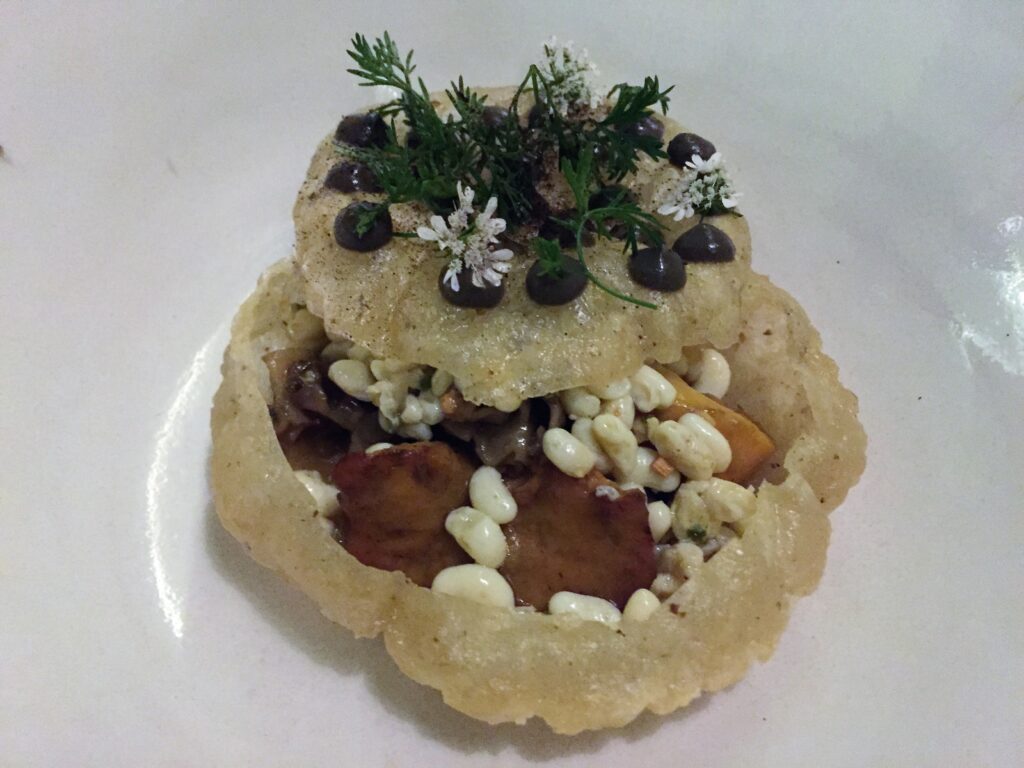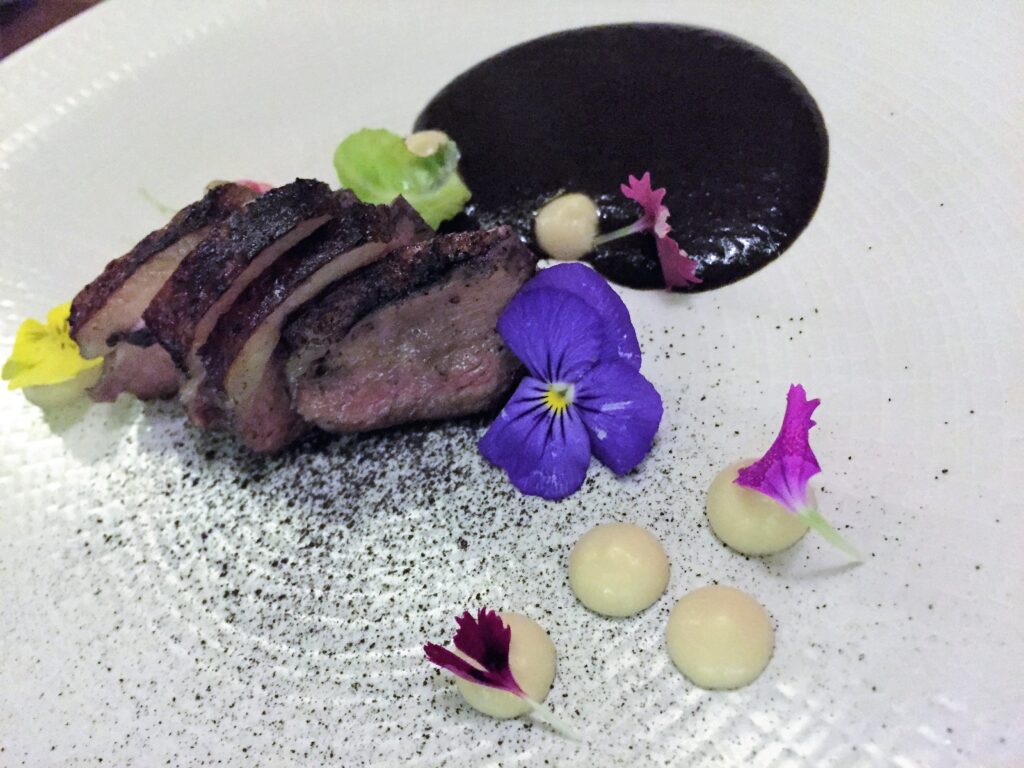 Listed as #14. PANGEA- Monterrey
Chef Guillermo González Beristáin has worked internationally in Madrid and Paris, but returned to the industry-rich Monterrey to open his restaurant Pangea. His dishes are a blend of French cooking techniques and Northeast Mexican cuisine (not Tex-Mex). The regional specialty of this area is goat. Try his signature dish cabrito braseado de salsa de Bocanegra (goat braised in dark beer).
Chef Beristáin has opened other restaurants in Monterrey such as the French Bistro Bardot and rustic Italian Vasto. He was a judge on Top Chef Mexico in 2015 and 2016 and part-owner of the artisanal beer brand Bocanegra and the Mariatinto winery.
Pangea is a place we've wanted to visit for a while but just haven't had the time. The funny thing is we could literally fly up to Monterrey, eat a late lunch and fly back all in one day!
Listed as #15. ALCALDE- Guadalajara
Chef Francisco 'Paco' Ruano takes Mexican cuisine to a whole new level. The sleek, modern restaurant Alcalde offers an upscale dining with a friendly down-home vibe. It's not uncommon to see Chef Paco come out of the kitchen and have a conversation with the local diners. Chef Paco trained on cruise ships and completed stints at El Cellar de con Roca and Noma before opening Alcalde to enthusiastic reviews.
Chef Paco is innovative with powders, nuts and seasonal ingredients. My favorite dish at Alcalde was the freshwater shrimp sauteed in garlic, tomato and chili oil. For dessert we tried the passion fruit tamal with mango puree, which was bursting with flavor.
Guadalajara has plenty of other fantastic restaurants to make it a foodie destination. Try Chef Paco's other restaurant, Trasfonda, a traditional Mexican restaurant based on the flavors of his childhood.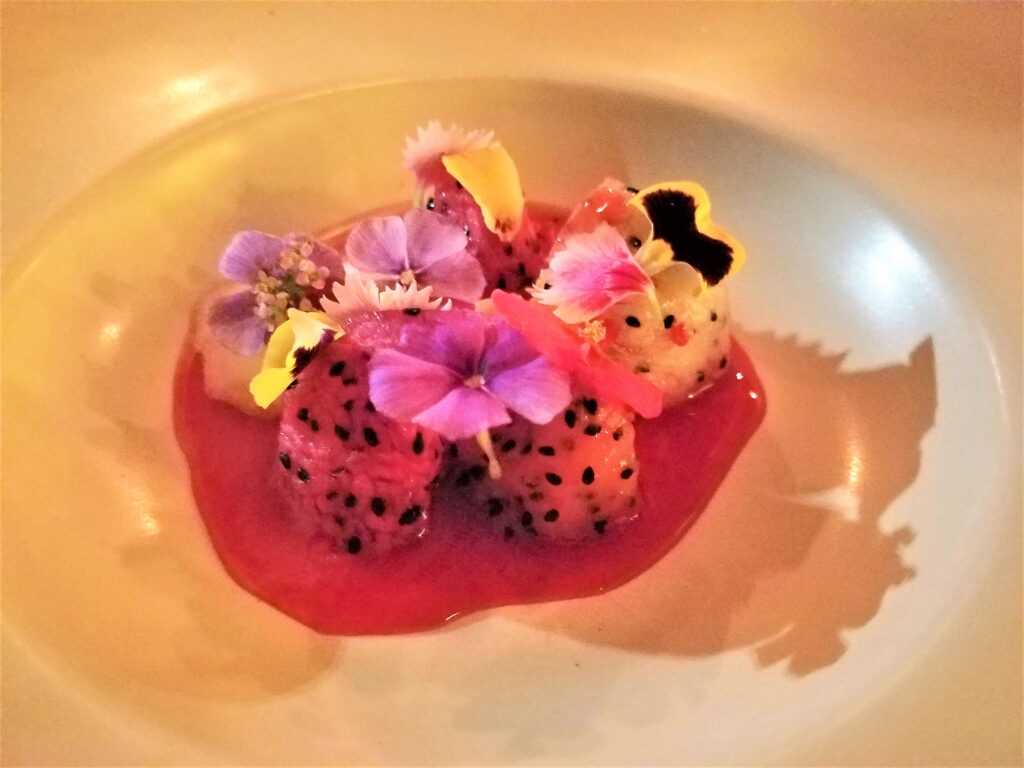 Located outside the usual tourism spots in Mexico City, Sud 777 is a gorgeous restaurant with vibrant food to match. The different rooms interconnect seamlessly yet give each couple or group a bit of privacy. The menu changes monthly, and most of the products are locally sourced.
We can personally recommend the sweetbreads in a veal reduction, octopus, and the duck breast with mole Amarillo.
Chef and co-owner Edgar Nuñez trained in France with stages at El Bulli and Noma, two of the most well-known restaurants in the world. He joined Sud 777 as executive chef in 2008.
He created Kokeshi by Sud 777, an offshoot of the main restaurant serving Asian cuisine. His other restaurant in Mexico City is Comedor Jacinta, based on his grandma's recipes. Branching out to the beach, Maria Dolores located at the all-inclusive Atelier Resort in Playa Mujeres, is a fine dining restaurant with a 9-course tasting menu of contemporary Mexican cuisine. Internationally, Nuñez opened Aguafresca, a joint venture with Chef Juan Manuel Barrientos in Medellin, Columbia, offering the finest Mexican food and mezcal south of the Panama Canal.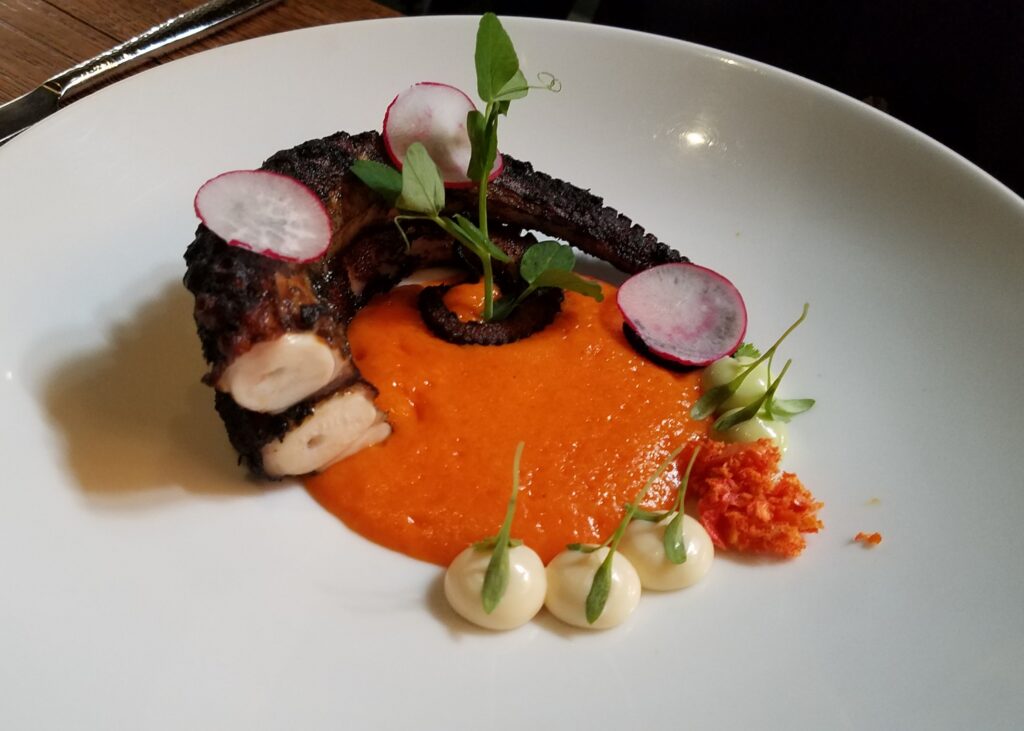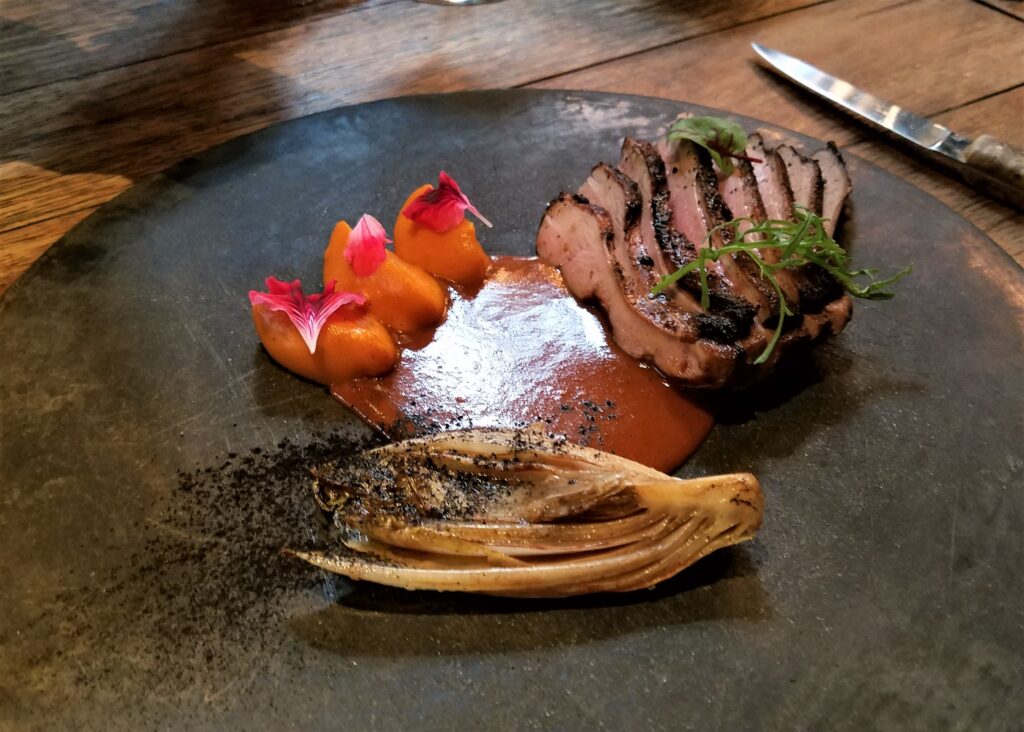 Fine dining paired with lazy beach days on the Caribbean is a dream cocktail for many. And that's what you'll get at Le Chique at the Azul Beach Resort Riviera, an all-inclusive resort in Cancun, Mexico.
Chef Jonatan Gómez Luna studied at Centro Culinario Ambrosia in Mexico City and stages at El Bulli, Noma and El Celler de Can Roca before becoming the culinary leader of the Le Chique project for Karisma Hotels and Resorts in 2008.
This adults-only restaurants takes molecular gastronomy to a whole new level. Part fine dining, part amusement, dishes are deconstructed and reconstructed to look like something else and cocktails are served as spheres. His motto is to "puzzle, amuse and amaze" diners with Mexican flavors and cuisine. Try their signature dish of tender beef tongue with black mole. With a focus on regional ingredients, this dining experience will look as spectacular as it tastes.
The restaurant is temporarily closed at the moment, but that will probably change once the coronavirus vaccine is administered more regularly.
Nicos is another restaurant located outside the usual tourist attractions, but still worth the Uber ride. This fine dining restaurant has been a fixture on the Mexico City dining scene for well over 60 years.
Located 20 minutes north of Polanco, the white tablecloth service and hearty Mexican dishes are not to be missed. María Elena Lugo Zermeño opened Nicos back in 1957 and can still be seen today chatting amongst the diners while her son, Chef Gerardo Vázquez Lugo creates each masterpiece back in the kitchen. The mother-son duo recently received the Lifetime Achievement Award for their contribution to Mexican cuisine.
Try the Carne Asada al Carbon or the Fillete Nicolasa with a caramelized apple and hibiscus flower sauce.
Listed as #36. MAXIMO BISTROT
Chef Eduardo Garcia opened Maximo Bistrot in 2012, and has been a dining destination ever since. The focus is on the food, and each dish is prepared with the highest quality of ingredients with emphasis on color, texture and flavor.
Chef Garcia spent time at Pujol and Le Bernardin in New York before opening Maximo Bistrot. Today he continues to stretch his cooking techniques and ingredient knowledge with two other restaurants, the 30-seat Lalo and the French Brasserie Havre 77, reminiscent of a Parisian café.
Try the duck confit with mushroom risotto or any of the fresh seafood dishes.