Best Times for Shopping Discounts in Mexico
Moms teach us from an early age never to pay full price for anything. This life lesson extends from prom dresses to Black Friday deals. It's also true if you live abroad. Mexico is known for its low cost of living and inexpensive food prices, but at certain times of the year, price tags are slashed for unbelievable deals! These are the best times to stock up on several items ranging from food and clothing to household items. Whether you are moving to Mexico and need to furnish a house, or looking for a special bottle of mezcal on vacation, we have the best times of the year for shopping discounts on everything from wine to appliances.
NOVEMBER- BUEN FIN
Why are we starting with November's discount days? Because Buen Fin is the best! Buen Fin, translated as Good End, is the ideal time to buy furniture, appliances, and electronics. Usually scheduled for mid-November, this is your golden opportunity to buy new patio furniture, stock your kitchen with all the latest gadgets, and upgrade your TV and cell phone.
If you are thinking about moving to Mexico in the future, November is a great month to furnish your house. Refrigerators, washers, dryers, and A/C units are marked down 25-40%.
2023 Buen Fin Dates: November 17-Nov 20, but some places will extend Buen Fin for an entire week.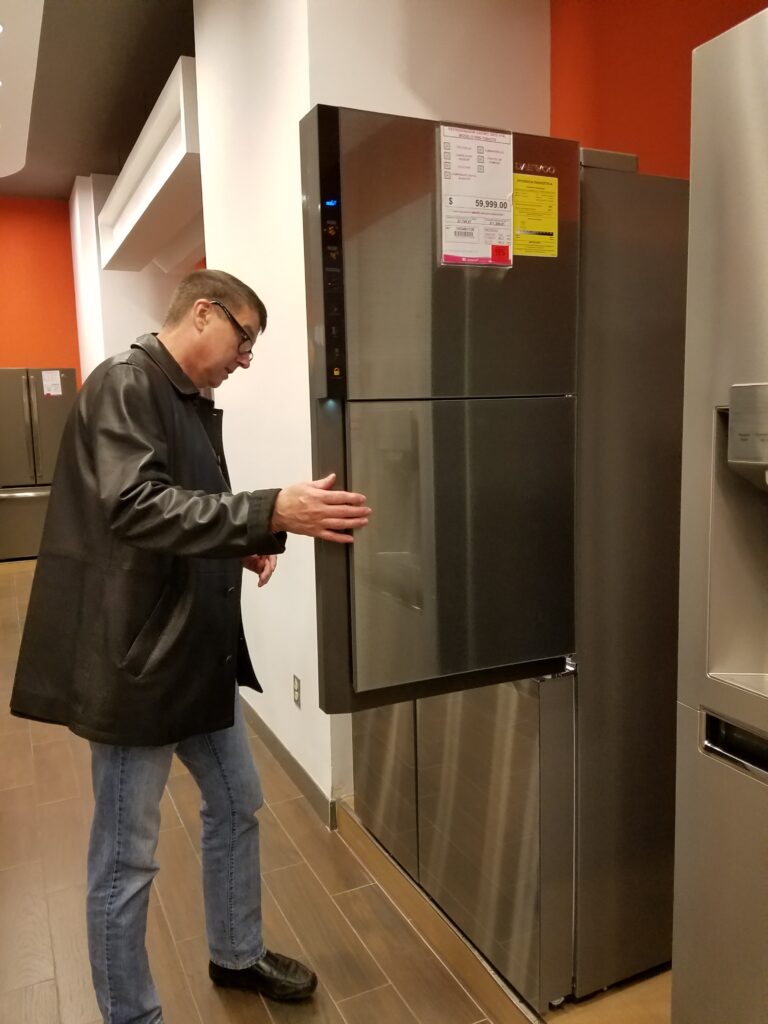 Placencia, an upscale furniture store has discounts of up to 40% on living room, bedroom, and dining room sets. Liverpool, a popular department store throughout Mexico, slashed their prices on TVs and appliances with unreal savings.
Buen Fin deals aren't just reserved for household goods. This is the time to stock up on your holiday wine. Our everyday grocery store, Chedraui Selecto, offers a 30% discount on all wine and liquor. We stocked up.
DECEMBER DEALS
During the month of Christmas, you can still find deals, but not as good as Buen Fin. Religious events, pinatas, and big food gatherings are the main focus this month. Children usually receive only one present or a few on Christmas Eve or Christmas Day. The big day for receiving gifts is January 6th, Three King's Day.
If your New Year's Eve is traditionally accompanied by bubbles, don't worry. The days leading up to New Year's Eve are the perfect time to go shopping for champagne. Discounts range from 20-30% off the original price. Celebrate by buying the really good stuff!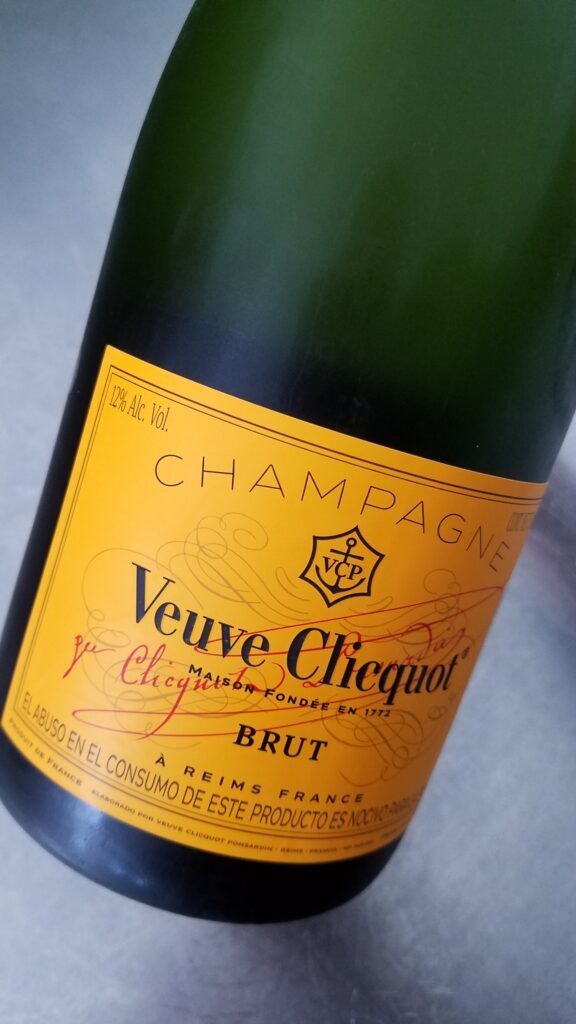 JANUARY- SUPERBOWL SUNDAY and LAST YEAR'S PRICES
If you love American football, you are not alone. Mexicans love American football, and you can watch games on Sunday, Monday, and Thursday during football season. We see more Mexicans wearing their favorite football team jerseys than Mexican soccer jerseys. Superbowl is a big deal here, and many restaurants with TVs are happy to show the game. Grocery stores display a ton of items to help you plan the perfect Superbowl party at home including munchies, BBQ, and beer.
January is also the time to get items at last year's prices before they "up" the price in February. Furnishing a home during January is easy since stores are trying to move stock out to make room for the newest styles.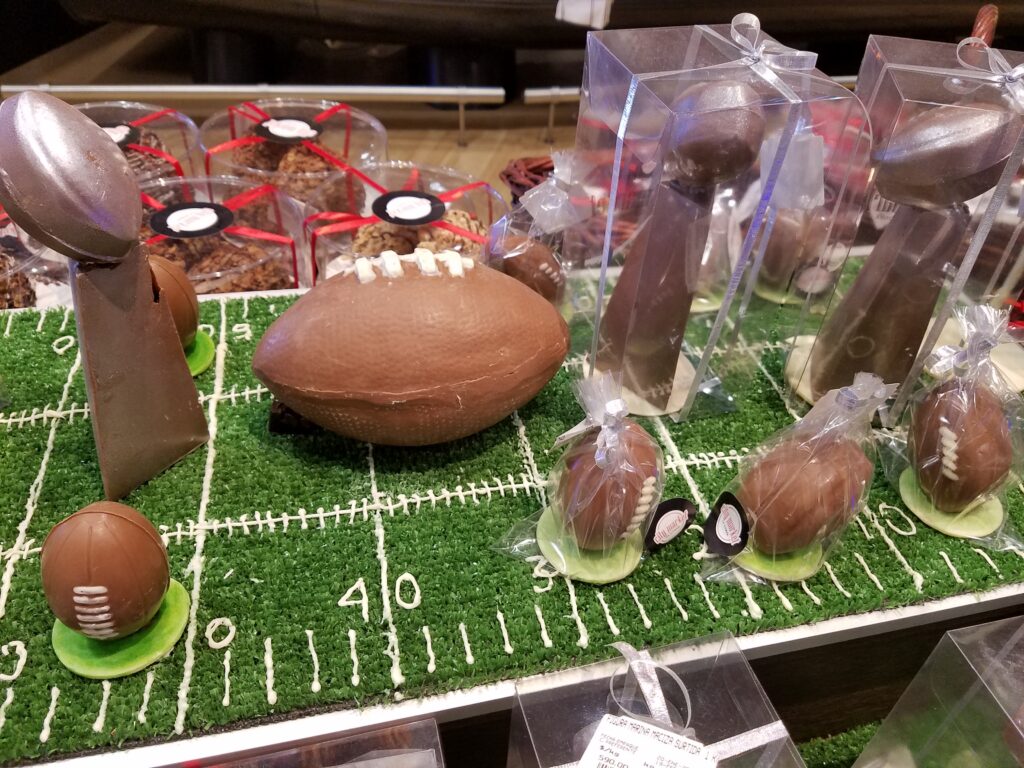 Shopping Tip on Air Conditioners
January and February are the best months to buy air conditioners. This past year, all the stores and even Amazon were out of stock by mid-April. The hottest time of the year is usually May through June. Be sure to plan ahead!
MAY- Mother's Day
Mother's Day in Mexico is always May 10th, no matter what day it falls on. Products for women usually have some type of discount applied, whether you are a mother or not. I bought shirts in May and received 20% off.
JUNE- Father's Day
Don't worry, Guys. June is your month to receive discounts on manly things like shoes and grills.
AUGUST- Back to School
The Back to School sales in August extends beyond just notebooks and backpacks. They include clothing, furniture, and electronics not just for the kiddos, but for adults, too. If you've been wanting a bigger TV to watch the fall football season, this is a great time for a deal. It's interesting that the Mexicans also call it "Back to School" in English.
Other Sales Times
Throughout the year, your favorite brand or store may have big blowout sales as well. May is the best time to buy Helvex faucets and other fixtures. Placencia has another big sale in September offering 40% off (sometimes more). Visit La Europea (liquor store) on the first day of any month to take advantage of special wine and liquor promotions. We've seen specials on wines from Rioja, Tequila for 5 de Mayo, and Bubble Month.
The big department stores like Liverpool and Palacio de Hierro have specials all the time, plus some of the brand ambassadors will be there to offer even more discounts. If you like Samsung and LG products, there will probably be a brand ambassador around to offer you an even better deal. Here is an example of furniture savings: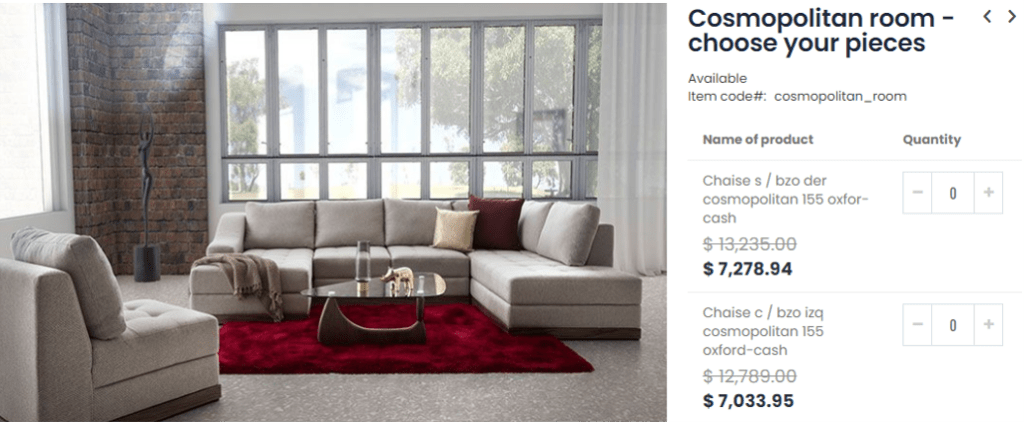 Check your local grocery stores, too. Our Chedraui Selecto in Juriquilla offers weekly promotions on fruits and vegetables on Tuesdays.
Mercados
If you happen to be in Mexico visiting one of the wonderful local mercados, remember, that these people spend time and effort to make the gorgeous ceramics, jewelry, and embroidered linens you want to take home. They won't have special sale prices, but if you buy enough, you can negotiate the price.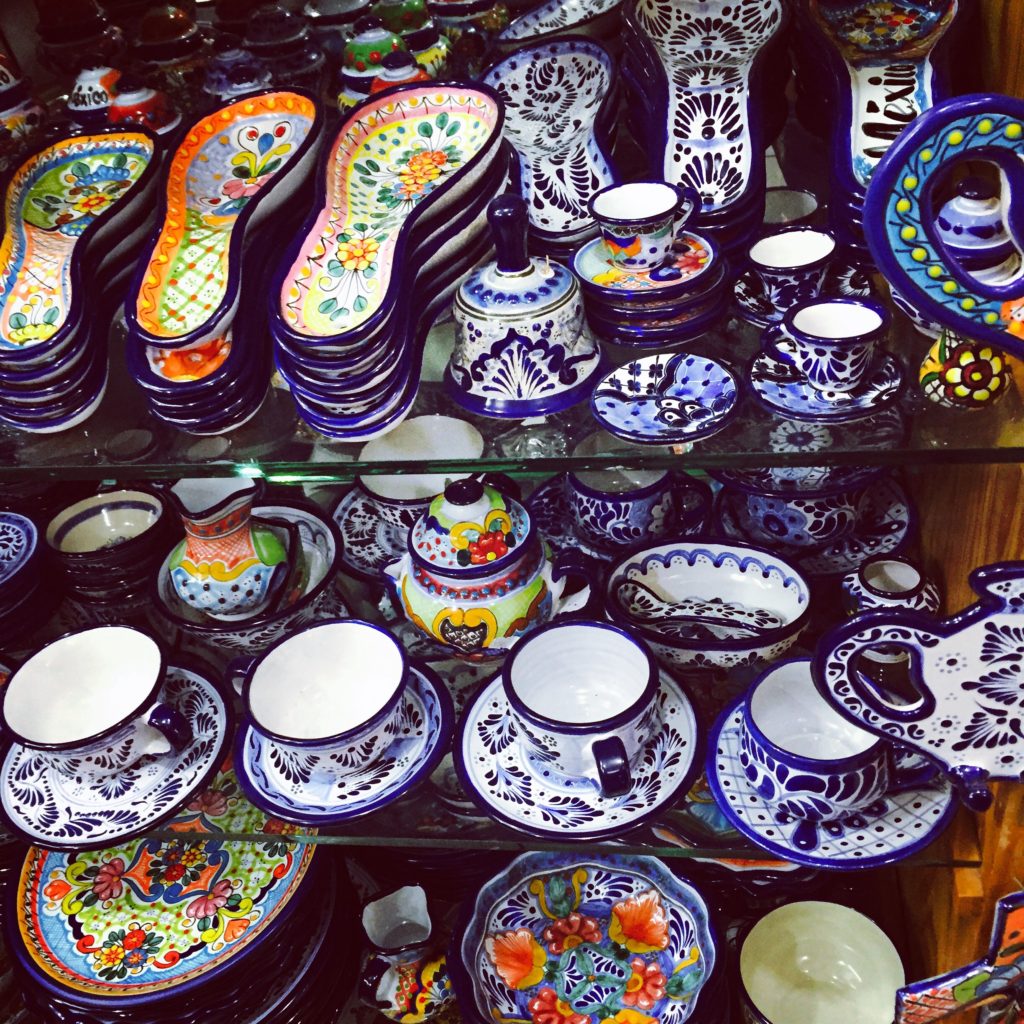 Can't get to Mexico right now for a shopping spree? Check out our Mexican Art Gift Guide for the best artisan suppliers to brighten up your home!
Never Pay Full Price!
We learned quickly that there's no reason to pay full price for anything in the department and grocery stores. If you want something, just ask the salesperson when they will have their next sale. Some stores have a promotion every month, others at least 3 times a year. But if you really want to save, keep these sales months in mind for the ultimate shopping discounts.