How to Make a Michelada – Tom's Way
Margaritas are made for coastal breezes, but micheladas are what you drink in Central Mexico. Tom wasn't much of a beer drinker before we arrived in Mexico, but this refreshing  libation has become one of his favorites when we go out on the town or after our epic 7-mile hikes.
What's the difference between a Chelada and a Michelada?
A chelada is a beer with lime juice and a salted rim. A michelada is a beer with lime juice, seasonings and a tajin rim. Tajin is a mixture of dehydrated lime powder, ground chili powder and salt. This mixture is also great on vegetables like jicama, broccoli and carrots.
We created a short video where Tom explains how to make a michelada:
How to Make a Michelada at Home
Here is the recipe to make a michelada at home. Tom doesn't measure anything, so use a few dashes of this and that according to your own taste buds.
Prepare your Michelada mug:
Lime juice– 2 limes for every beer poured into mug.
Tajin– seasoning for the rim of the glass.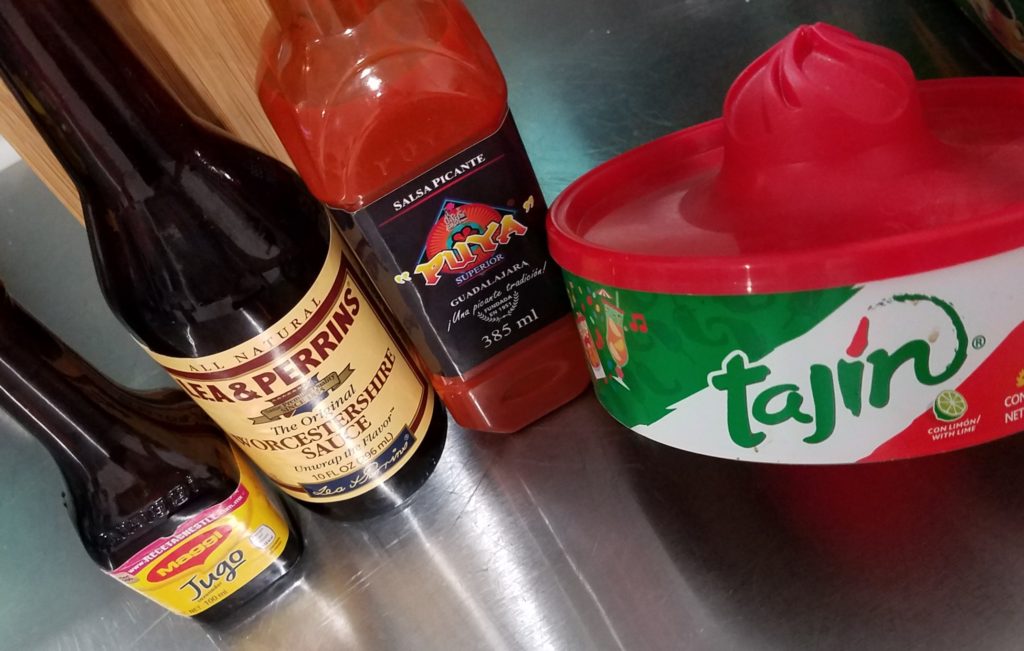 Seasonings for the umami bomb:
Hot sauce
worcestershire sauce
Maggi-Jugo- a mixture of soy sauce and beef bouillon (for non-beef alternatives: soy sauce and clamato)
Stir with spoon until dissolved.
Add Beer-
Add the beer of your choice, but each type of beer will make the michelada taste different. Tom prefers Modelo Especial because it's brewed right down the street. Modelo beer can be found in other countries, too. Indio and Bohemia Claro beers also make great micheladas.
Just a note: In Mexico, never order a michelada with Tecate or Sol beer. If Mexicans don't drink these beers, neither should you.
Clamato (optional)- Clamato Cubano prefered.
How do you like your michelada?  Let us know in the comments!