Mexico has been making wine longer than any other country in the Americas, a full 242 years longer than the oldest winery in the United States. But for social, religious and govermental reasons wine has not been fully embraced by the native population. This country has been a tequila, brandy and beer culture for hundreds of years as these are enjoyed in abundance at fiestas and celebrations.
Wine is still considered a beverage for the wealthy and foreigners, but times are changing. With wineries opening world-class restaurants and event spaces, wine is becoming more accessible to the people. Enotourism is becoming a new revenue stream for many in the agricultural and tourism industries.
The Difference Between Baja Wine and Central Mexico Wine
If you see a Mexican wine outside of Mexico, more than likely it's from the Baja wine region. Ninety percent of the wines exported from Mexico are from the Baja California peninsula. While Baja is more established in wine tourism, emerging regions should not be overlooked.
Central Mexico is making wines of exceptional quality and can easily compete on the international stage. Baja makes wines in the jammy, low acidity style of California (think Paso Robles with even more overripe fruit), but Central Mexico produces wines in a European style, with more structure and higher acidity due to the semi-arid climate and 30-40 degree diurnal temperature swings.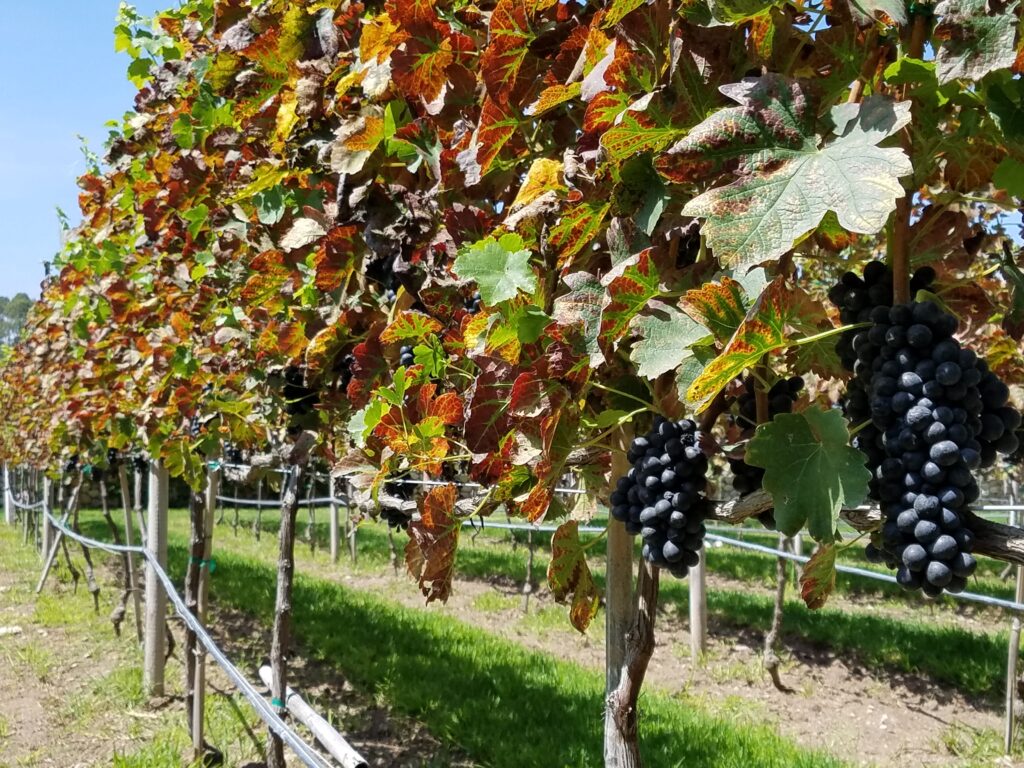 Read about our visit to the Queretaro winery: Puerta del Lobo Winery
Wine Tourism in Central Mexico
There is a lot going on in the Heart of Mexico wine regions, particularly in Queretaro and Guanajuato. There seems to be a wine festival every month between March and November. Some of the more popular ones are the 100 Mexican Wines Fest in February (different location every year), BubbleFest in March at Freixenet Finca Sala Vivé and vendimias (harvest) during the months of July, August and September. Music, food and of course, lots of wine are always on the itinerary.
Wine tasting in Central Mexico is very different from visiting wineries in the United States. If you have visited wineries on the West coast of the U.S. you have no doubt experienced the cash-and-dash approach where you run in, pay $10-$15, taste the wines and drive 10 minutes down the road to the next winery. While Mexican wineries are adding wine bars, you will still neeed an advocate to help move things along if you don't want to spend half your day at just one winery.
In Central Mexico, you need to make a reservation. Everything is an experience. You will tour the vineyard or the barrel room, see the fermentation tanks, then sit down to a detailed instructor-led see, swirl, smell and sip. They don't always have tasting guides scheduled and finding someone who speaks English can be hard to come by. 
And this is where we come in.
We offer customized tours for you to explore the wineries of Queretaro and San Miguel de Allende, plus pueblos magicos and mercados through our tour company Heart of Mexico Wine Tours.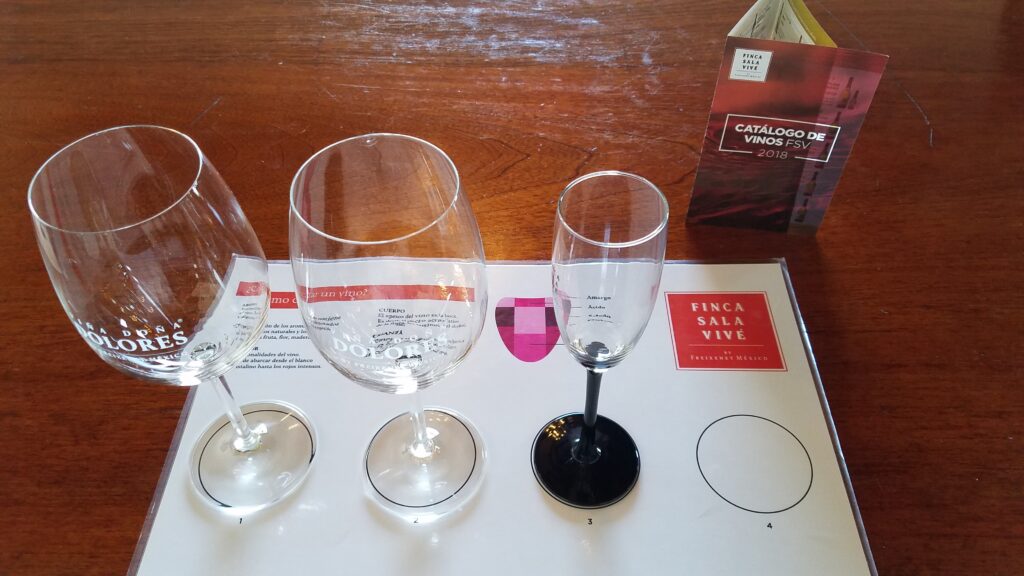 We live in and love colonial Mexico, the heart of Mexico. We have explored every corner of Queretaro and Guanajuato and have customized our tours according to specific interests.  We've explored many wineries and winefests on our own, and have become familiar with many of the wineries. 
Tom has worked in the wine industry for 33 years and is a walking wine encyclopedia. He can tell you about the terroir, climate, crush and fermentation process. Tiffany has worked in tourism from theme parks and conventions for 25 years.  
We feel we would be the perfect tour guides for you on our Heart of Mexico Wine Tours because of our prior wine industry experience, knowledge of the Mexican roads and personal relationships with the wineries.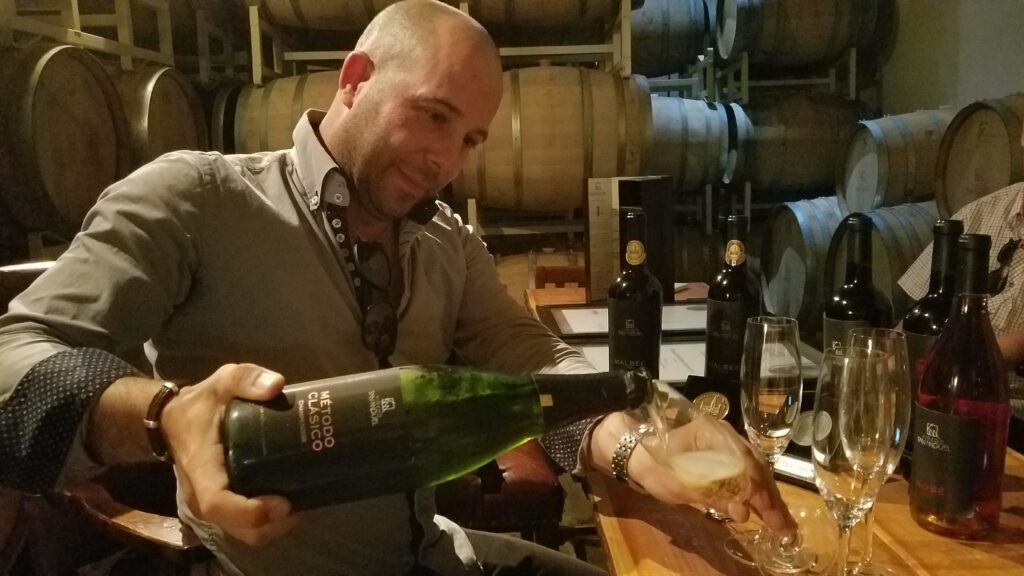 Central Mexico has so much to offer with its beautiful historical centers, wine regions and natural wonders. We want you to be able to experience it all, and we've put together a few tours that let you maximize your time and experiences. Whether you want to focus just on wine, have time to shop for artisan crafts or spend time in the outdoors, we have the perfect tour for you.
*If you would prefer to customize your tour, please fill out the form below and we will help you with the itinerary and pricing.*
The prices below are for pick up/drop off in Queretaro.
If you would like us to pick you up from San Miguel and tour Queretaro, please add a flat fee of $50USD to any of the tours below.
The Perfect Wine and Pueblo Magico Tour
$190.00 each (for 1-3 people), $170.00 each (for 4 people), (5 ppl and up $190.00 each)
*All Inclusive- 8 hours
Who Would Enjoy This? Almost everyone! It has a little bit of everything.
Explore the wine region of Queretaro and hike the third largest monolith in the world!
This day trip is the perfect mix of outdoor fun and wine tasting. Start your morning hiking the third largest monolith in the world, Pena de Bernal, in the little pueblo magico of Bernal. Afterwards, grab a gordita and wander the little shops for cajeta, cheese and souvenirs. Dine on a 3-course food and wine pairing on the outdoor patio of Vinaltura. Continue on to the second winery where you will taste 2 whites and 2 sparkling wines with an appetizer. You can choose to stay longer to enjoy one of the best restaurants in Queretaro.
Included: 
hiking admission, a gordita, 3-course food and wine pairing at Vinaltura, tasting of 4 wines with cheese and charcuterie board at Puerta del Lobo, transportation and water.
 $235.00 each (for 1-2 people), $215.00 each (for 3-4 people), (5 ppl and up $235.00 each)
*All Inclusive- 8 hours
Who Would Enjoy This? As the name implies, wine lovers.
If you want to visit the best wineries, this tour is for you. We will taste a total of 9 wines at three different wineries. This tour will showcase the best grape varietals that grow in this region. Our first winery will include a sampling of regional cheese. The second winery will include a 3-course food and wine tasting. The last winery you have two options: a choice of the 4 wine tasting (white and sparkling) or 3 glasses of wine. This will also include an appetizer of your choice.
*Price includes all food and wine. It does not include touring the production areas.
$125.00 each (for 1-3 people), $110.00 each (for 4 people), (5 ppl and up $125.00 each)
Who Would Enjoy This? Shoppers, photographers and cultural lovers. Wednesday-Sunday
Visit two unique pueblos magicos in the state of Queretaro. In Bernal, you will have time to climb the third largest monolith in the world, eat a gordita and shop for unique gifts like spirit stones, cajeta and handmade clothing. Next, we visit Bocanegra for a cheese tasting with your choice of beer or wine and lunch (optional) on their upper deck overlooking the vineyards. We will finish in Tequisquiapan where you will have time to wander the twisting streets, visit the artisan mercado in search of amber and fire opals, and soak up the slower pace of Mexican life around the plaza.
Included: 
Hiking admission, gordita, cheese tasting with beer or wine, transportation and bottled water
Not included: Lunch
Dolores Hidalgo Wine Tour
$150.00 per person. Pick up in San Miguel de Allende
Who Would Enjoy This? Shoppers, photographers, history and wine lovers. Wednesday-Sunday
San Miguel is surrounded by magic towns, and one of the most significant is Dolores Hidalgo. The town is named after Father Hidalgo who taught the townspeople the art of talavera and uttered El Grito– The call that began the Mexican War of Independence against the Spanish in 1810. We will walk through the plaza and mercado tasting different Mexican specialties. You'll have a chance to explore the Wine Museum or the former home of Father Hidalgo back in the early 1800s.
Next, we will visit Cuna de Tierra, the oldest winery in the state of Guanajuato. The wines and architectural design of the winery have both won numerous awards. Here you can try three wines of your choice and nibble on a cheese platter. Last, we will visit Tres Raices, the youngest and most modern winery in the state. You choose what three wines you would like to try. Afterwards, you will have time to dine in their spacious restaurant (not included*) or head back to San Miguel in plenty of time to watch the sunset.
Included: 
Transportation, a bit of history, gorgeous scenery, tasting of 3 wines at each winery, and bottled water.
*Lunch at Tres Raices is not included.
**If you would like a full winery production tour, please let us know. Price willl increase**
PLEASE NOTE: Face masks must be worn over your nose and mouth anytime you are in a vehicle. We follow all state COVID guidelines, and hand sanitizer must be used at every establishment.
For pick up in Queretaro, please add a flat rate $50.00 USD to the group.
Why Are Our Wine Tours A Great Value?
-English-speaking.
-Individualized attention.
-We take pictures of you throughout your tour (candid and posed).
-We have already done the research for you to find the best wineries.
-We make the reservations for you.
-We show you the regional and local food of the area(s).
-Expat wannabe? Ask us anything about living in Mexico.
-We are experienced at Mexican driving.
There are 2 speeds on Mexican highways: Mach 7 or turtle crawl. Nothing in between.
Payment and Cancellation Policy 
When you make a reservation, a $50.00 USD per tour nonrefundable deposit is due. Payments are not made through the website. We will contact you by email.
Total amount is due once reservations are confirmed.
Cancellations
50% refund if you cancel  8 days or more before your tour.
No refund if you cancel 7 days or less before your tour. 
Payments can be made through Zelle, PayPal or pesos in person (under certain conditions). 
Do you want to customize your own tour? 
We can do that for you!
Starting rate is $110.00 per person for either San Miguel or Queretaro wineries and attractions.
Fully Customize Your Tour
If you would like to customize your tour, we want to know more about what interests you.
Tell us your wine preferences, what you want to experience, see, taste, do. These can include local food, beer, cheese farms, a high-end restaurant, hiking, mercados, etc.
The more details you can give us on what you enjoy, the easier it is to narrow down the wineries and attractions for you.
What types of wines do you like?
Whites, reds, sparkling?
Grape varietals?
Oak or unoaked?
Make the most of your vacation or recon trip with the most customized tour available anywhere. We look forward to introducing you to this exceptional wine region.