Why Tour the Heart of Mexico With Wine Experts
Mexico has been making wine longer than any other country in the Americas, a full 242 years longer than the oldest winery in the United States. But for social, religious and governmental reasons wine has not been fully embraced by the native population. This country has been a tequila, brandy and beer culture for hundreds of years as these are enjoyed in abundance at fiestas and celebrations.
Wine is still considered a beverage for the wealthy and foreigners, but times are changing. With wineries opening world-class restaurants and event spaces, wine is becoming more accessible to the people. Enotourism is becoming a new revenue stream for many in the agricultural and tourism industries.
The Difference Between Baja Wine and Central Mexico Wine
If you see a Mexican wine outside of Mexico, more than likely it's from the Baja wine region. Ninety percent of the wines exported from Mexico are from the Baja California peninsula. While Baja is more established in wine tourism with wine tasting rooms, chef-led restaurants and hotels, emerging regions should not be overlooked.
Central Mexico is making wines of exceptional quality and can easily compete on the international stage. Baja makes wines in the jammy, low acidity style of California (think Paso Robles with even more overripe fruit), but Central Mexico produces European style wines with more structure and higher acidity due to the semi-arid climate and 30-40 degree diurnal temperature swings.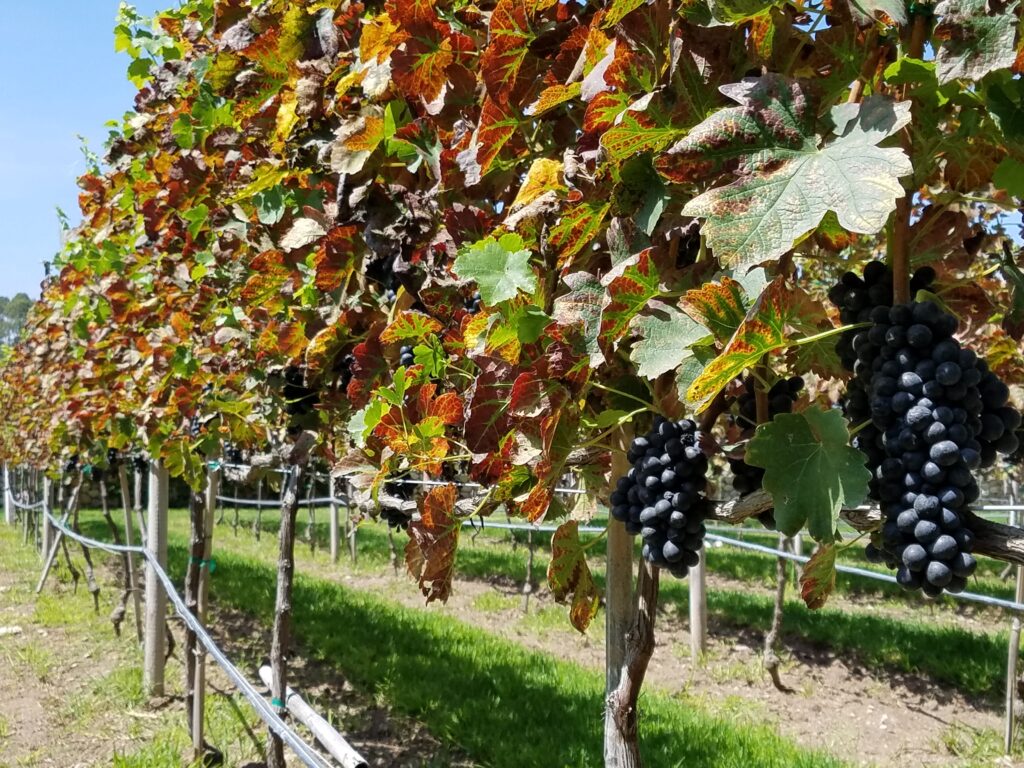 Wine Tourism in Central Mexico
There is a lot going on in the Heart of Mexico wine regions, particularly in Queretaro and Guanajuato. There seems to be a wine festival every month between March and November. Some of the more popular ones are the 100 Mexican Wines Fest in February (different location every year), BubbleFest in March at Freixenet Finca Sala Vivé, National Wine and Cheese Festival over three weekends in May and June in Tequisquiapan, and vendimias (harvest) during the months of July, August and September. Music, food and of course, lots of wine are always on the itinerary.
Wine tasting in Central Mexico is very different from visiting wineries in the United States. If you have visited wineries on the West coast of the U.S. you have no doubt experienced the cash-and-dash approach where you run in, pay $10-$15, taste the wines and drive 10 minutes down the road to the next winery. While Mexican wineries are adding wine bars, you will still need an advocate to help move things along if you don't want to spend most of your day at just one winery.
In Central Mexico, you need to make a reservation. Everything is an experience. You will tour the vineyard or the barrel room, see the fermentation tanks, then sit down to a detailed instructor-led see, swirl, smell and sip. They don't always have wine tasting guides scheduled and finding someone who speaks English can be hard to come by. 
And this is where we come in.
We offer customized wine tours for you to explore the wineries of Queretaro and San Miguel de Allende, plus pueblos magicos and mercados through our tour company Heart of Mexico Wine Tours.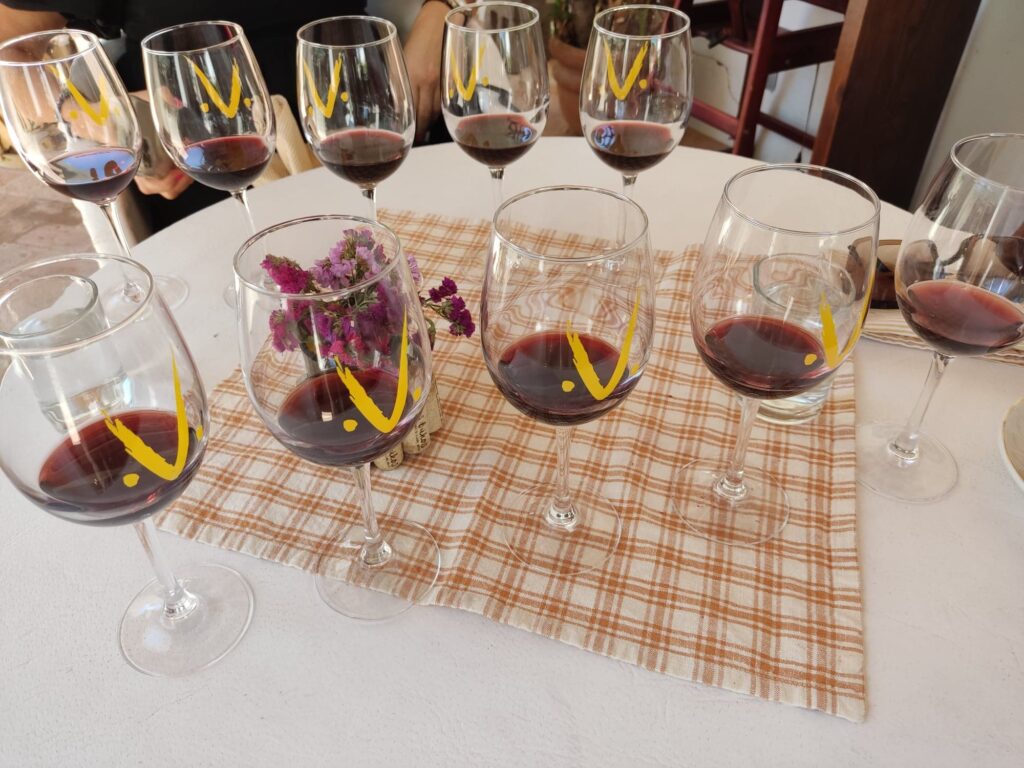 Why We Are the Perfect Tour Guides for You
#1. 40+ Years of Wine Experience
Did you know that we met over wine? It's true! Tiffany was a distributor for Australian and Spanish wines. She walked into Tom's wine store, and (many) months later we started dating. Four years later, we were married! And we had the best wines at our wedding reception…
Tom has worked in the wine industry for 35 years and is a walking wine encyclopedia. He can tell you about the terroir, climate, crush, and the fermentation process. Tiffany worked in the wine industry for over 5 years including over 3 years with Rioja Wines North America. And her experience with theme park tourism and conventions for 25 years and you are guaranteed the best customer service anywhere.  
#2. We've Lived in Mexico for 5 Years
We love living in colonial Mexico, the heart of Mexico. We have explored every corner of Queretaro and Guanajuato and have customized our Queretaro tours and San Miguel tours according to specific interests.  We've explored many wineries and wine festivals on our own, and have become familiar and friends with many of the wineries. 
Our tours are designed to be customized for 2 or more people. We have tour ideas for you, but you can customize them according to your wine preferences, interests, shopping, photography, etc.
This is not a bus tour of 15-40 people where you are herded from one attraction to the next. We've done that tour, and were immensely disappointed that we spent too much time standing around one attraction and not enough time in other places.
If you want to spend more time somewhere, we can do that. If you want to move onto the next place earlier than expected or stop at a roadside stand to shop or eat, we are flexible. You have us for the full day. Just let us know what interests you. 
Our tours are designed for you to relax and enjoy the day. Our wine tours include wine BY THE GLASS based on your wine preferences (not the 1 oz pours that the winery chooses). The wineries also have excellent restaurants. Choose what you want to nibble on whether a cheese board or pasta dish to pair with your wines. 
#5. We Do Not Receive Commissions From the Wineries
What you may not know is that several tour companies receive commissions for selling "experiences" to certain wineries. These experiences are Mexican Wine 101. They are designed for the newbie wine drinker. People who find us, usually are knowledgeable about wines from around the world.
We do not push the production tour with its 2-3 pre-arranged wine tastings. If you have been to a winery, the production area is all the same; tanks, barrels, bottling area, bottles and cases. The wines the wineries choose sometimes are not what you would prefer to taste.
We skip the production tour and focus on the wine and views and whatever else is important to you. We have spoken with several winemakers in this area (and elsewhere) so we can tell you all about the winemaking process in the car or over lunch.
Heart of Mexico Wine Tours
We created Heart of Mexico Wine Tours to show you the best of Central Mexico. From beautiful historical centers, wine regions and natural wonders, we want you to experience it all!
We've put together a few wine tours and culture tours that let you maximize your time and experiences. Whether you want to focus just on wine, have time to shop for artisan crafts or spend time in the outdoors, we have the perfect tour for you.
SINGLE SUPPLEMENT: $75.00 USD on any tour
Besides our day tours, we offer customized itinerary planning and booking* for Queretaro and/or San Miguel de Allende. We can recommend the perfect hotel, restaurants, and show you around cities, pueblos magicos and wineries. Throughout the year, we also have Wine Festival Weekends where we arrange all visits to the festival, wineries, cheese tasting, hotel and so much more. 
For more information on any of our tours or to customize your own tour, contact us directly at

[email protected]

or 
This weeklong itinerary showcases the best of Central Mexico! We journey on the route of the revolution from Queretaro to Dolores Hidalgo and back, with time to admire the art scene of San Miguel de Allende, taste the best wines, and dine on fantastic Mexican cuisine and regional specialties.
This itinerary covers 2 UNESCO World Heritage Sites, 3 pueblos magicos and the best wineries and cheese producers in the region! Plus you get plenty of free time to explore on your own and dine at your choice of restaurants for dinner.
Our Wine Festival Vacation packages include hotel, wineries, pueblos magicos, food and drinks, and tickets to fabulous wine festivals! Join us for
the Thanksgiving Guanajuato Wine Festival Weekend in 2023!
 or the Festival of 100 Mexican Wines at the end of February 2024!
Payment and Cancellation Policy 
When you make a reservation, a $50.00 USD per person non-refundable deposit is due to block the date. Payments are not made through the website. We will contact you by email.
SINGLE SUPPLEMENT: $75.00 USD on any tour.
Total amount is due once reservations are confirmed.
Cancellations
50% refund if you cancel  8 days or more before your tour.
No refund if you cancel 7 days or less before your tour. 
Payments can be made through Zelle, PayPal or pesos in person (under certain conditions). 
Do you want to customize your own tour? 
We can do that for you!
Starting rate is $125.00 per person for either San Miguel or Queretaro wineries and attractions
Fully Customize Your Tour
If you would like to customize your tour, we want to know more about what interests you.
Tell us your wine preferences, what you want to experience, see, taste, do. These can include local food, beer, cheese farms, a high-end restaurant, hiking, mercados, etc.
The more details you can give us on what you enjoy, the easier it is to narrow down the wineries and attractions for you.
What types of wines do you like?
Whites, reds, sparkling?
Grape varietals?
Oak or unoaked?
Make the most of your vacation or recon trip with the most customized tour available anywhere. We look forward to introducing you to this exceptional wine region.
For more information on any of our tours or to customize your own tour, contact us directly at

[email protected]

.