Stunning Views at Hotel Boutique Casa Angelitos
Deciding where to stay in San Miguel de Allende can be a tough decision. Location isn't much of a problem since many choices are within a kilometer of the Parroquia de San Miguel Arcángel, the pink church in the heart of San Miguel. Beautiful boutique hotels are on every street, all with their own particular charm. So it comes down to two options: do you want ot be in the heart of the action, or a quieter place to rest?
Disclosure: Some links may be affiliate links where we receive a super-small commission at no additional cost to you if you click through and make a purchase. We call this our Chocolate & Churro Fund.
For one weekend retreat, we chose the pet-friendly Hotel Boutique Casa Angelitos. Casa Angelitos sits high on a hill with stunning vistas of San Miguel de Allende. It's in a quiet residential area, and church bells can be heard in the distance. This 10-room charming hotel is very popular among Americans and Canadians.
Many of the rooms have balconies to marvel at the view over San Miguel during the day and at night. If you are an early riser, head to the top terraces to watch hot air balloons float silently over San Miguel during the morning sunrise.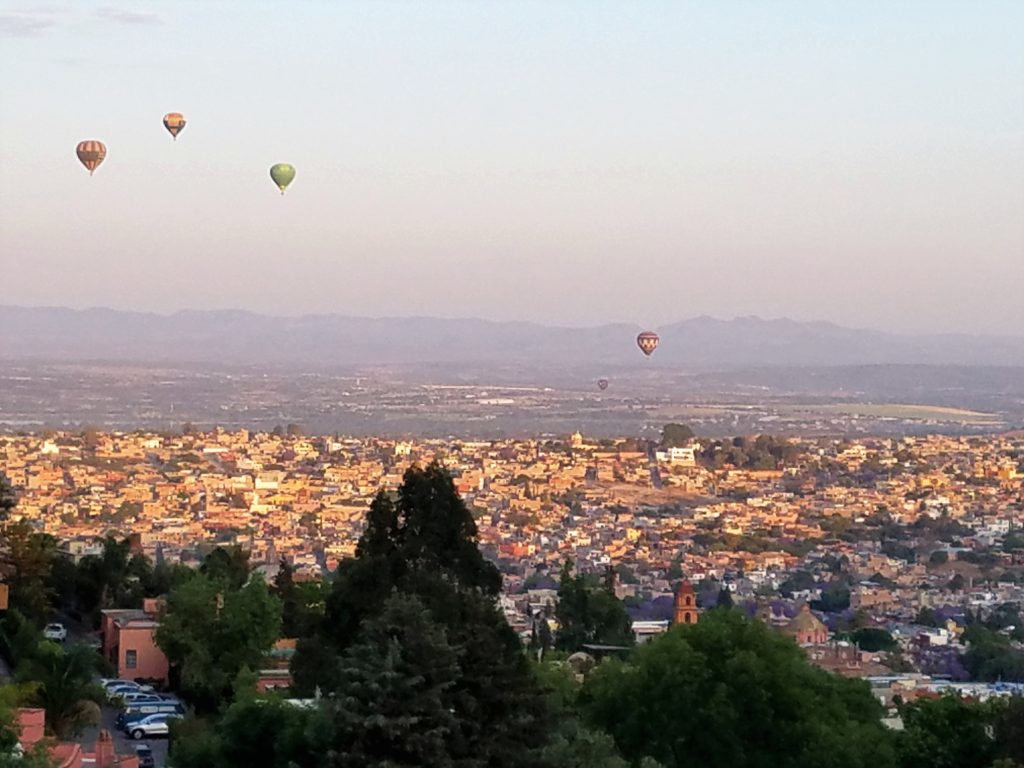 Garden areas give the lower rooms additional privacy while the many terraces are a relaxing place to enjoy the light breezes and a glass of wine.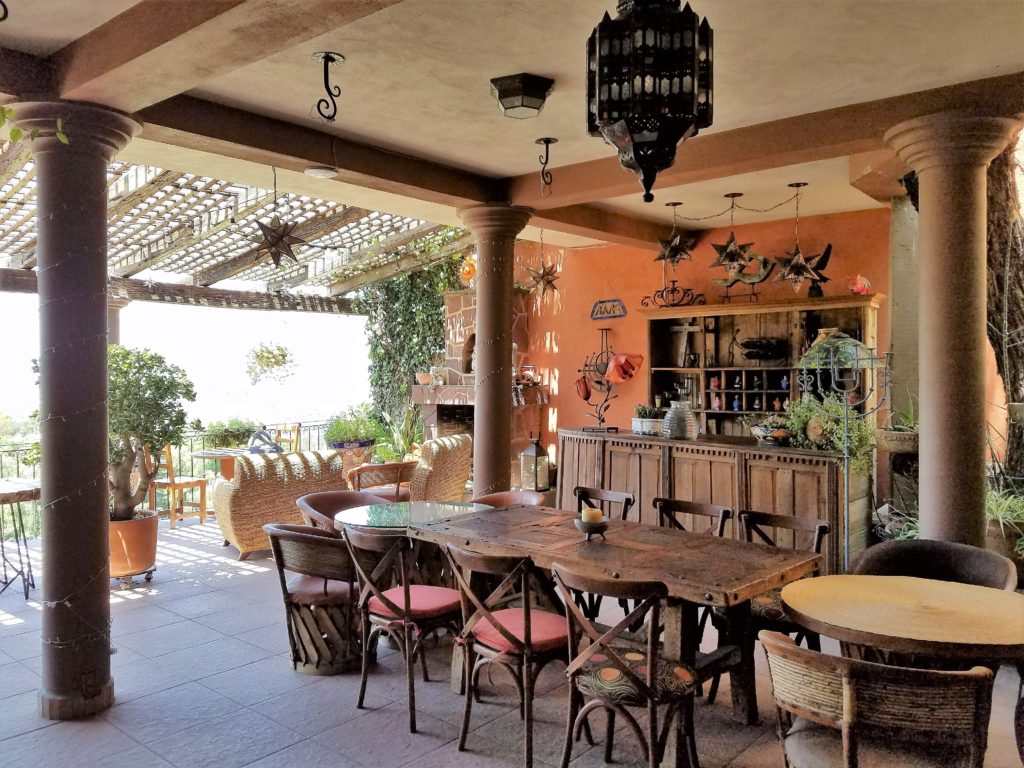 Breakfast is included at Casa Angelitos, and it's an opportunity to meet the other guests. We met one couple who were touring Mexico to find their "perfect" place to live. Casa Angelitos has multiple sitting areas for comfortable conversations or a quiet place to read the many books left behind by former guests.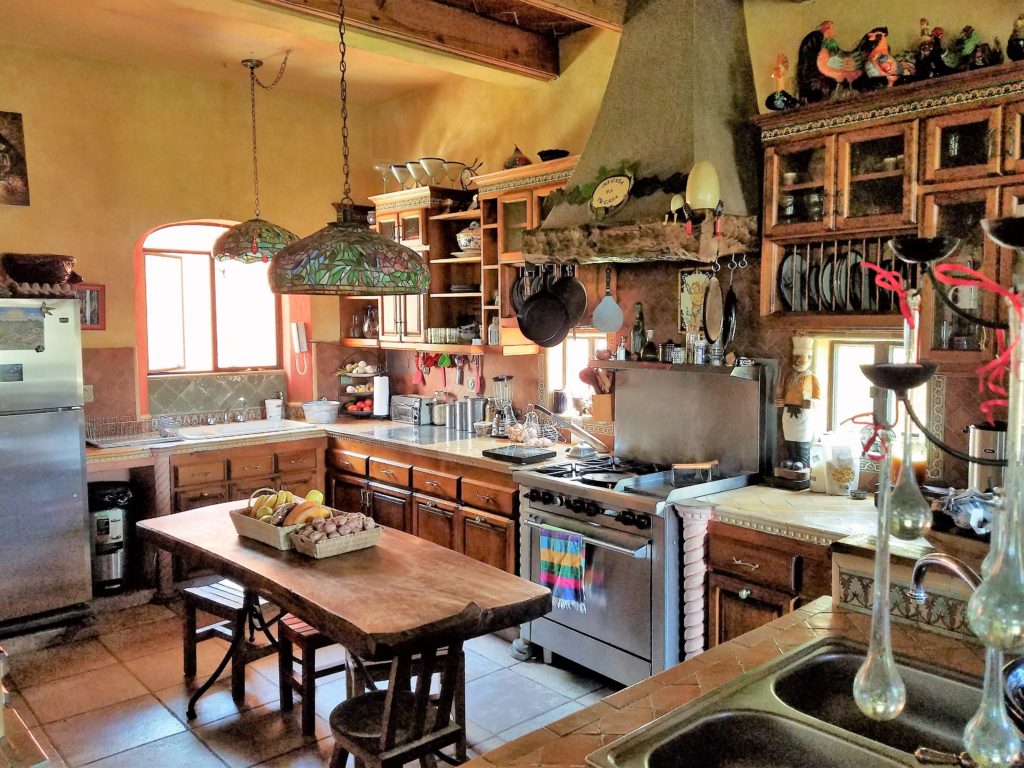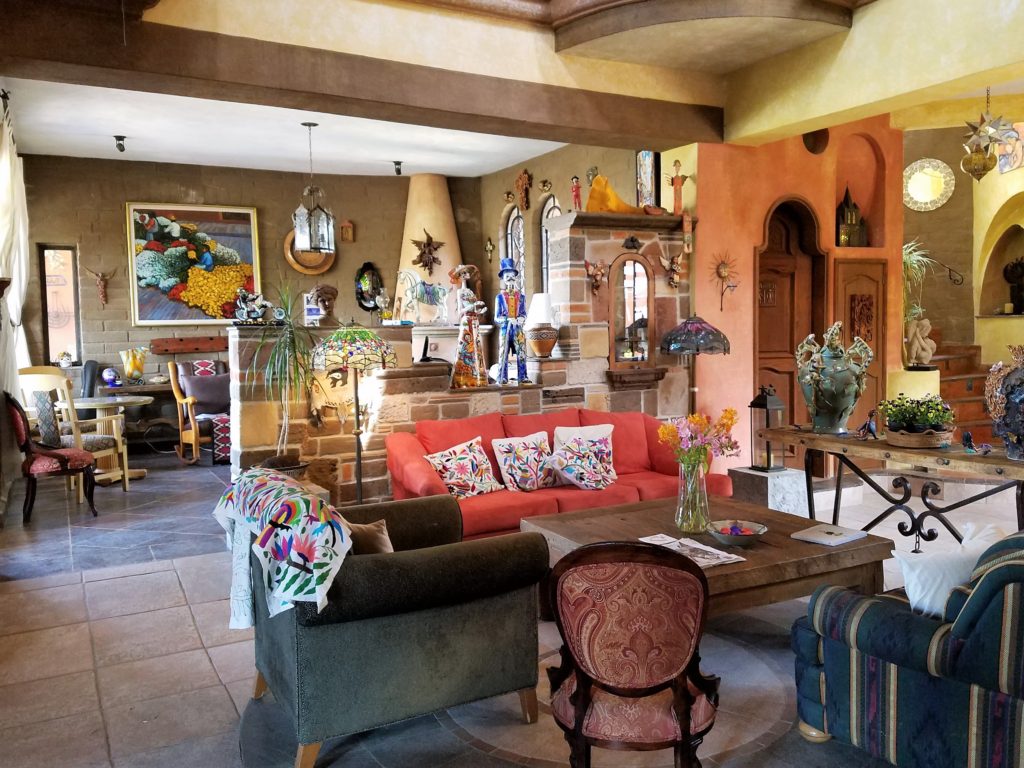 Casa Angelitos is a Pet Friendly Hotel
The bedrooms are spacious and the beds are comfortable. The only drawback is that if you have a room on the high floor, there is very little water pressure. A fully functional upstairs kitchen is available to all guests. It has a stove, microwave and refrigerator in case you bring back leftovers from the many delectable restaurants in San Miguel.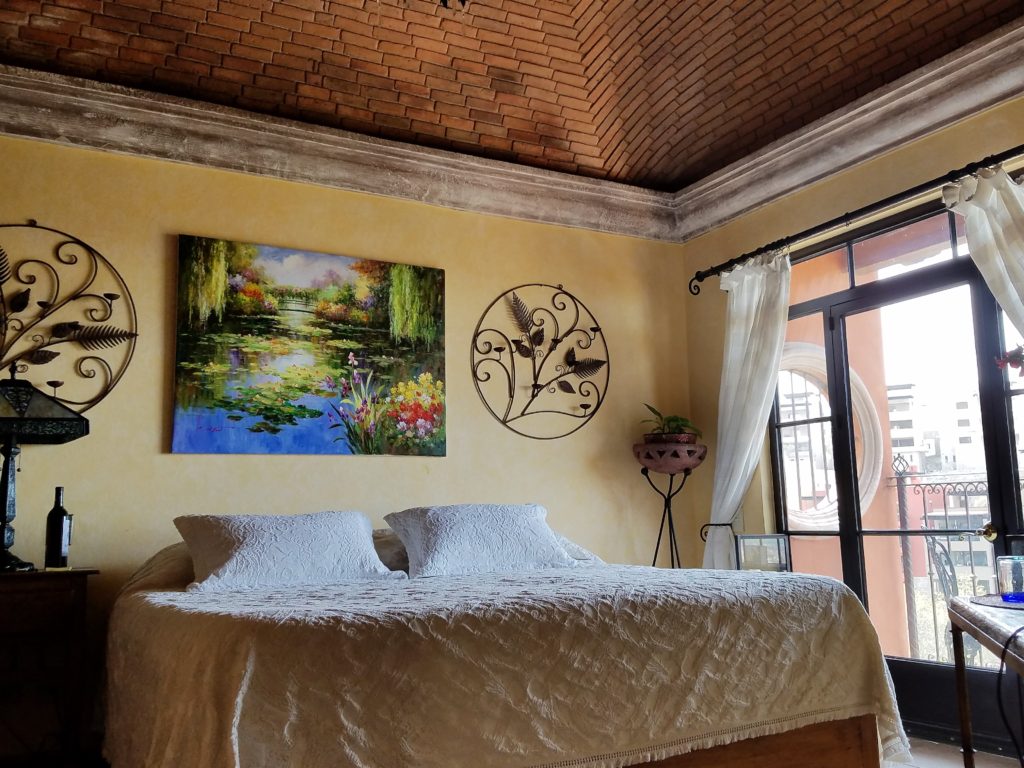 Give Back to the Community: Via Organica AC
The hotel owner is very active in Via Organica AC, a non-profit organization whose mission is to promote good nutrition through organic agriculture, fair trade, a healthy lifestyle and the protection of the planet. She can arrange horseback riding excursions or tours to Via Organica. Check out their website here: https://viaorganica.org/ 
We do recommend being in relatively good shape if you decide to stay here. The views of San Miguel de Allende are stunning, but the walk into town and back to the hotel is steep. Cobblestones and elevation are not an ankles' best friend. If you prefer a quieter area among the homes of locals with unique touches, Casa Angelitos is the perfect location.

Other Things to do in San Miguel de Allende
San Miguel is always bustling with activity. From weekend festivals to art shows, there's plenty to do and see. Wander the neighborhoods to find street art and doorknobs, savor international cuisine at fine dining restaurants with gorgeous rooftop views of the surrounding churches, or head out of town to the many wineries surrounding this artistic community.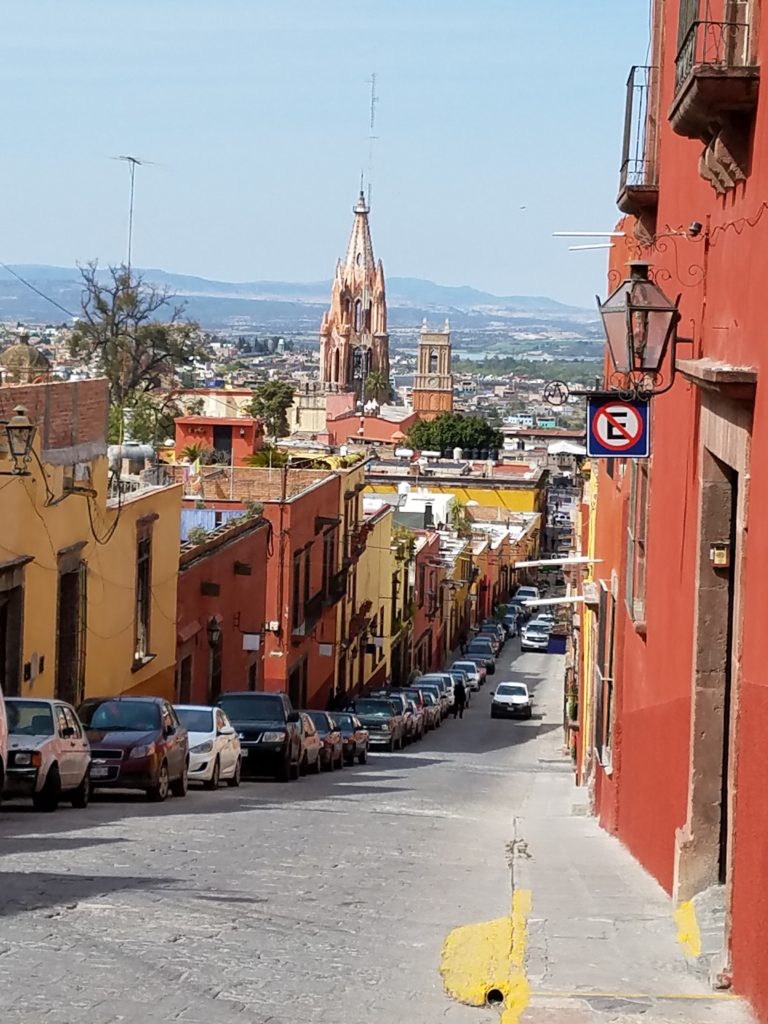 Like this post? Save it to Pinterest!