Casaliza Hotel Boutique in San Miguel de Allende
Part of the charm of San Miguel de Allende are the old haciendas transformed into boutique hotels and Bed & Breakfasts. Some have been renovated for a more modern look, but many retain the 18th and 19th century feel with antique touches. One we recently stayed in was Casaliza Hotel Boutique. Casaliza has all the modern conveniences with the perfect touches of 19th century and Moorish charm.
Casaliza is ideally situated on a hill near the Juarez Park. Like many houses and hotels in San Miguel de Allende, the hotel is hidden behind a wall and inside a large parking area and several buildings surround a grassy courtyard and stone dining area. In the evenings and early morning, we sat outside on the dining terrace either enjoying a glass of wine or breakfast. Hummingbirds flit in and out of garden busy getting their fill for the day.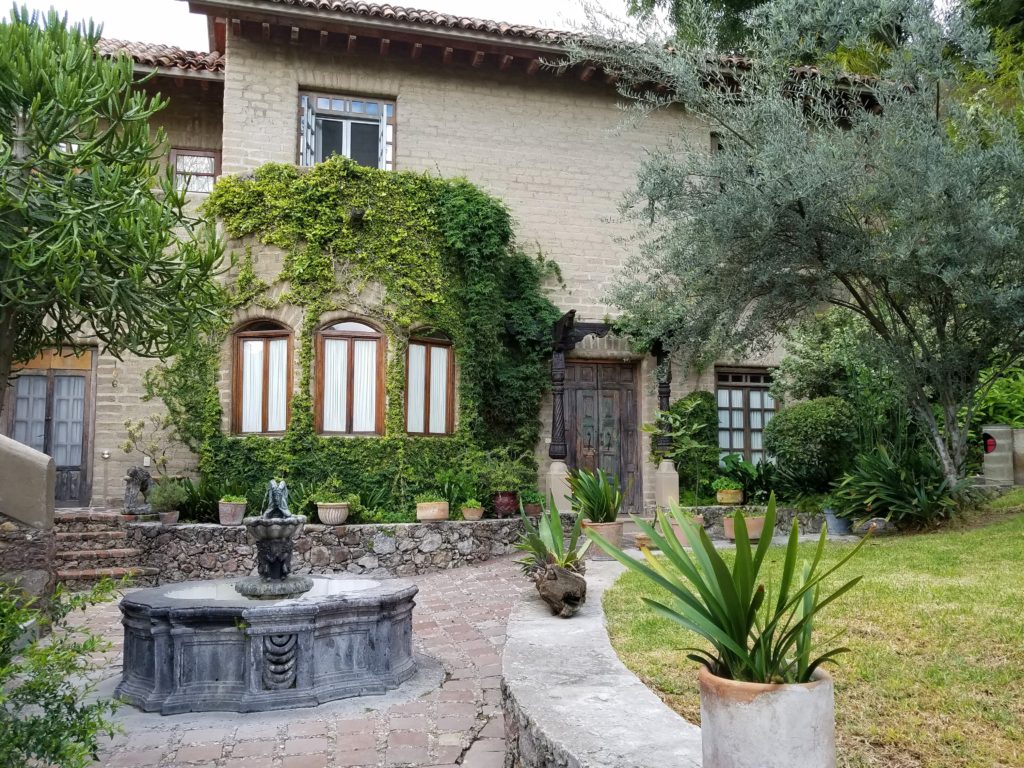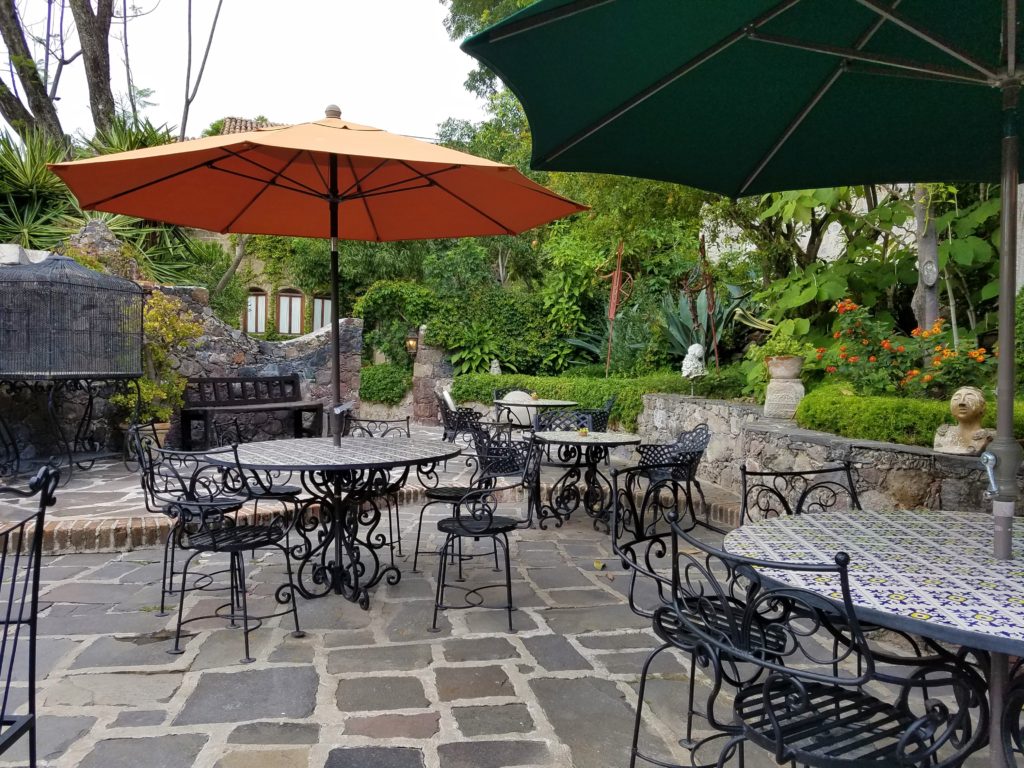 Our room was hidden up a flight of stairs with an outdoor terrace looking out over Juarez Park and San Miguel. The road outside our window was narrow, twisted and steep so we barely heard any traffic noise on the cobbled road.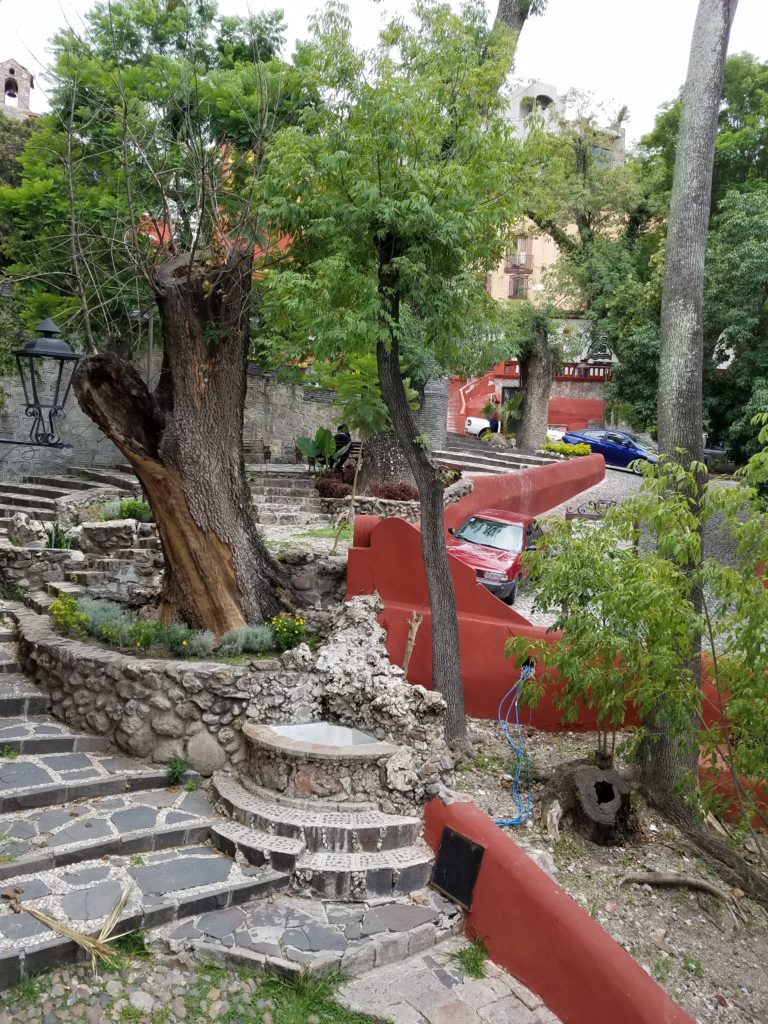 Inside, our room was more of an apartment. The bedroom was spacious with antique furniture, wood beam ceilings and Juliet balconies. We had a sitting room and small kitchen. The kitchen and bathroom were covered in green tile which was a little amusing. Though I love the color green, I don't think I would decorate my own house with it.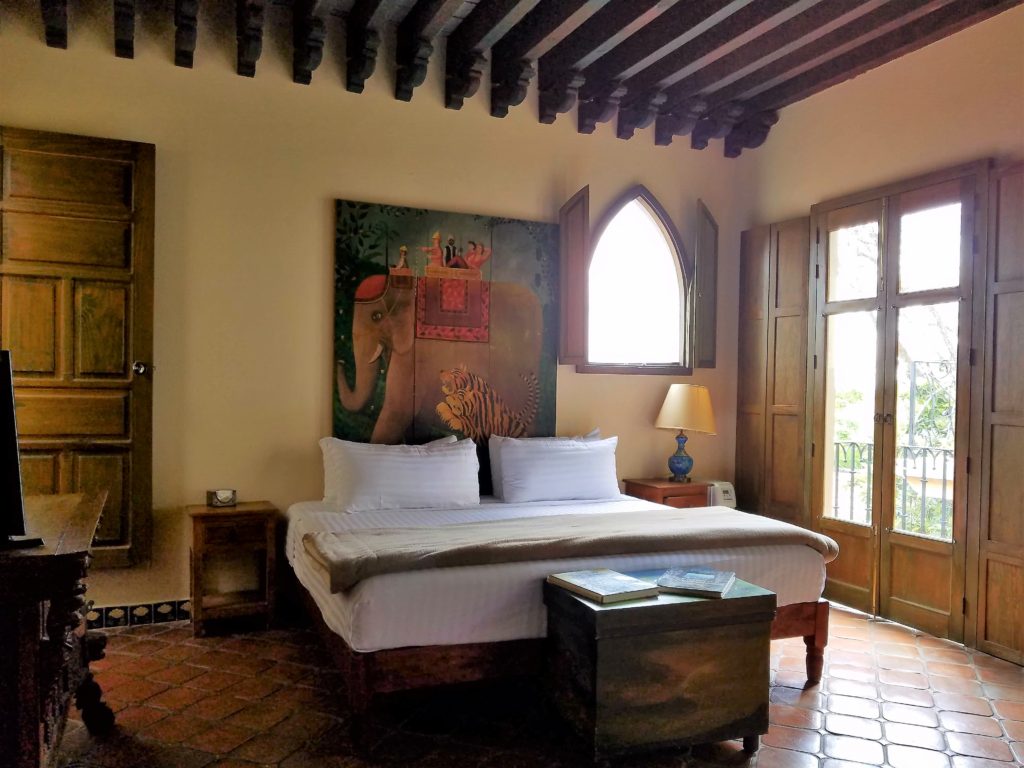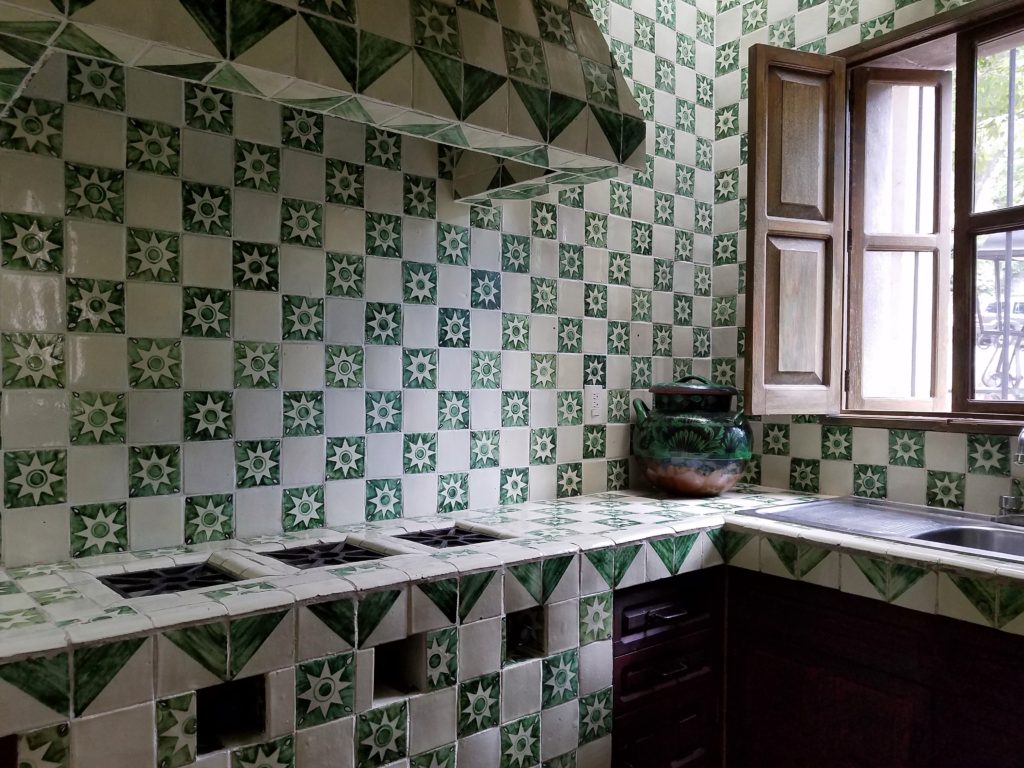 Our stay here was wonderful. We were close to the Juarez Park where they have painters line the walkways with their works on Saturdays and Sundays, and a short walk to the Parroquia where all the festivities take place in San Miguel de Allende.
We highly recommend Casa Liza. Casa Liza is in a quieter part of town with less traffic, though you will always hear church bells and fireworks at all hours of the night any day of the week. There's just no escaping it.
To see other reviews, photos and book a reservation, you can visit Tripadvisor here.
Disclaimer: This post has a link to an affiliate program which pays us a small commission if you choose to book a reservation, however there is no additional charge or costs to you.