Osso Carneceria y Salumeria- The Butcher Specialist
Osso was the one restaurant that I did not care to go to. It may be #12 on Latin America's 50 Best Restaurants list, but I don't eat red meat that often.  Osso was all about red meat and cured meat. I told Tom to go on his own on the day I planned to go swimming with the sea lions. He found a way to squeeze it into our schedule so I could join him. The restaurant that I was least looking forward to really surprised me.
By Worlds 50 best restaurants standards, Osso is young and new to the scene, but when you do something really well, people take notice. Chef Renzo Garibaldi spent 3 years learning about butchery in the United States and France before opening his restaurant in 2013. Artisan sausages, steaks and gourmet hamburgers are a meat lover's dream menu at Osso Carniceria y Salumeria.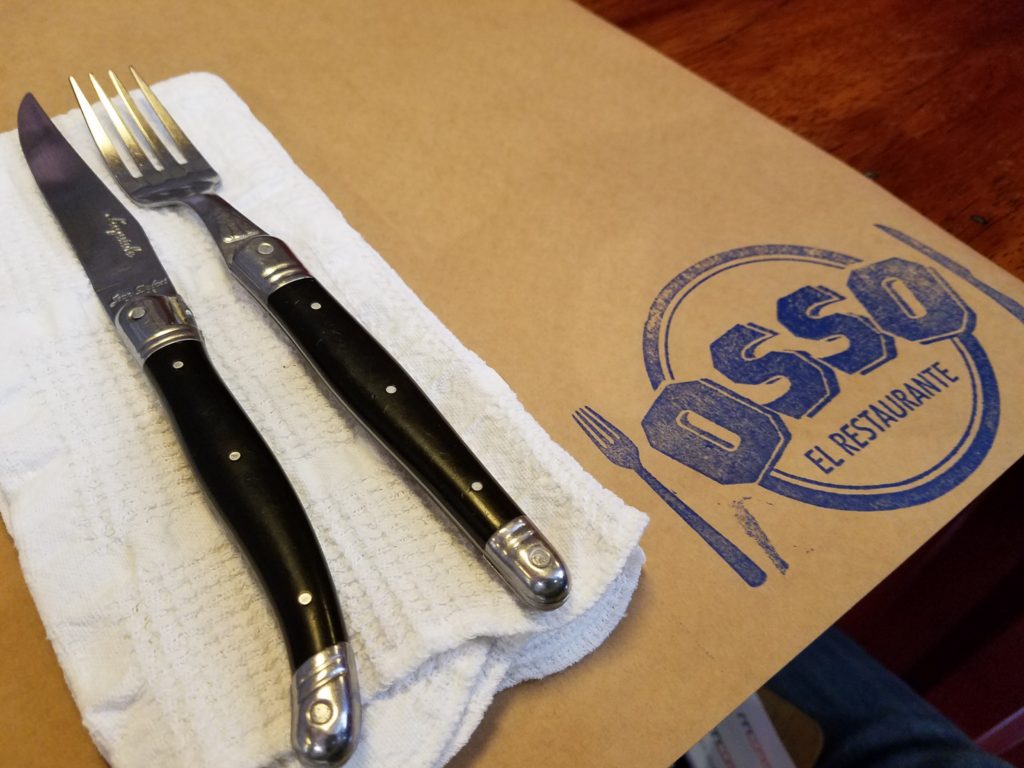 Unlike many of Lima's top restaurants, Osso is not located in the main neighborhoods of Lima like Miraflores, Barranco or San Isidro. A long drive over a small mountain brought us to the La Molina residential suburb where Osso resides. The neighborhood was cute with one and two story houses, large avenues, and a man-made lake in a park at the base of a mountain. This would be a perfect place to housesit in Lima away from the hustle of the city.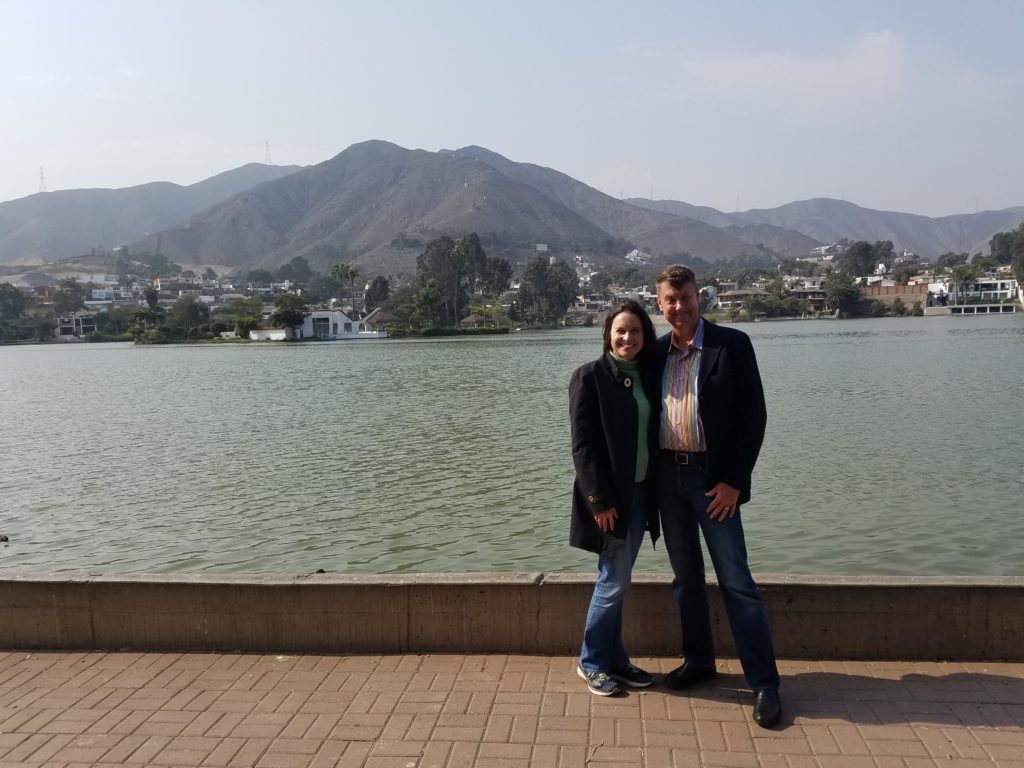 Osso A La Carte
Osso is a rustic-looking restaurant with brick walls, wooden tables and cutting boards for plates. A 3-page menu was presented to us on a clipboard. There is a tasting menu, but we decided to order a la carte.  We started with bread made fresh on site served with butter and pork lard. Pork lard may sound unappetizing and unhealthy, but it's full of flavor.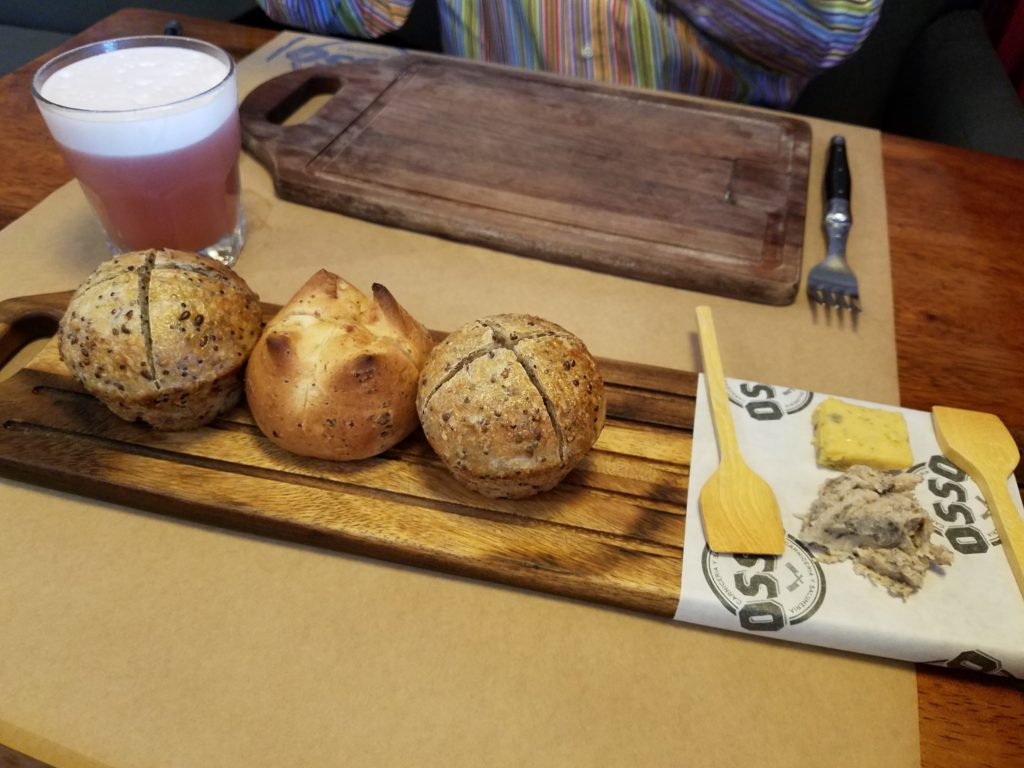 Our first course was a charcuterie board that included head cheese, chicken pate and tomato jam. The chorizo, bressola and roast beef were amazing. The tomato jam was just was the right sweetness for the pate.
Anticuchos and the Squash Blossom Ravioli came together. Anticuchos literally means skewered meat. Our anticuchos were beef hearts which is a typical Peruvian street food. Heart is pure muscle without any fat, just beefy flavor. Cows are large beasts, but we were still surprised at how large the heart portions were.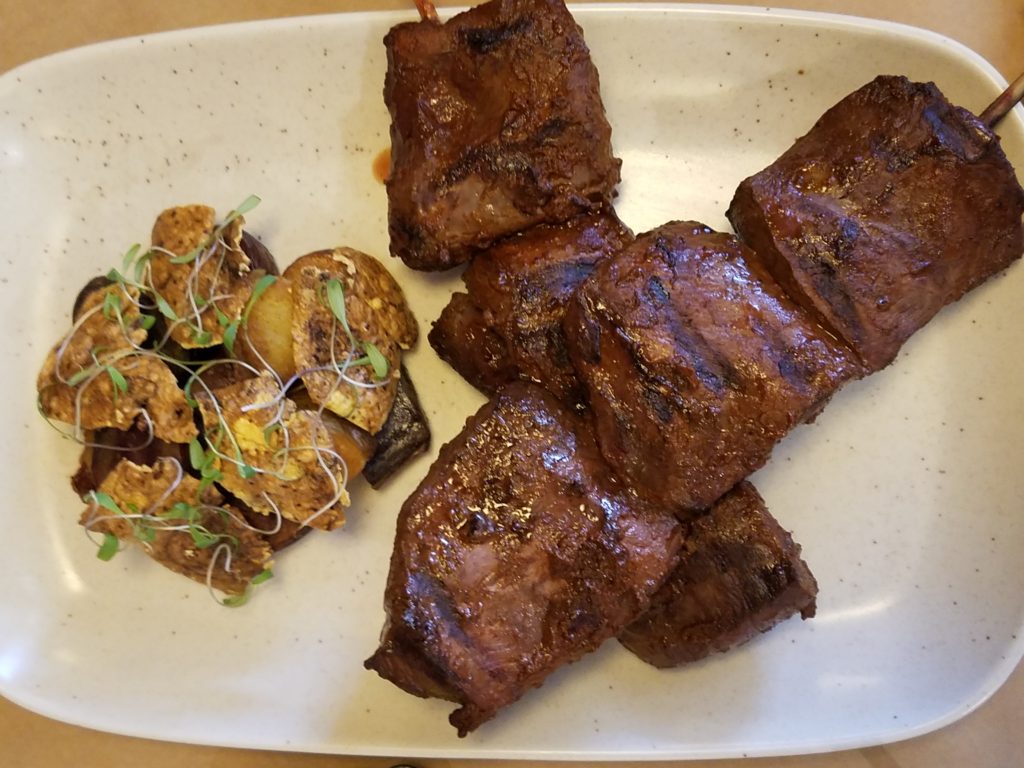 The squash blossom ravioli was served with duck and a concentrated duck jus. This was my favorite. The squash blossom inside was sweetened with cream and salt. Days later this is the first dish that comes to mind when I'm asked about the food in Lima.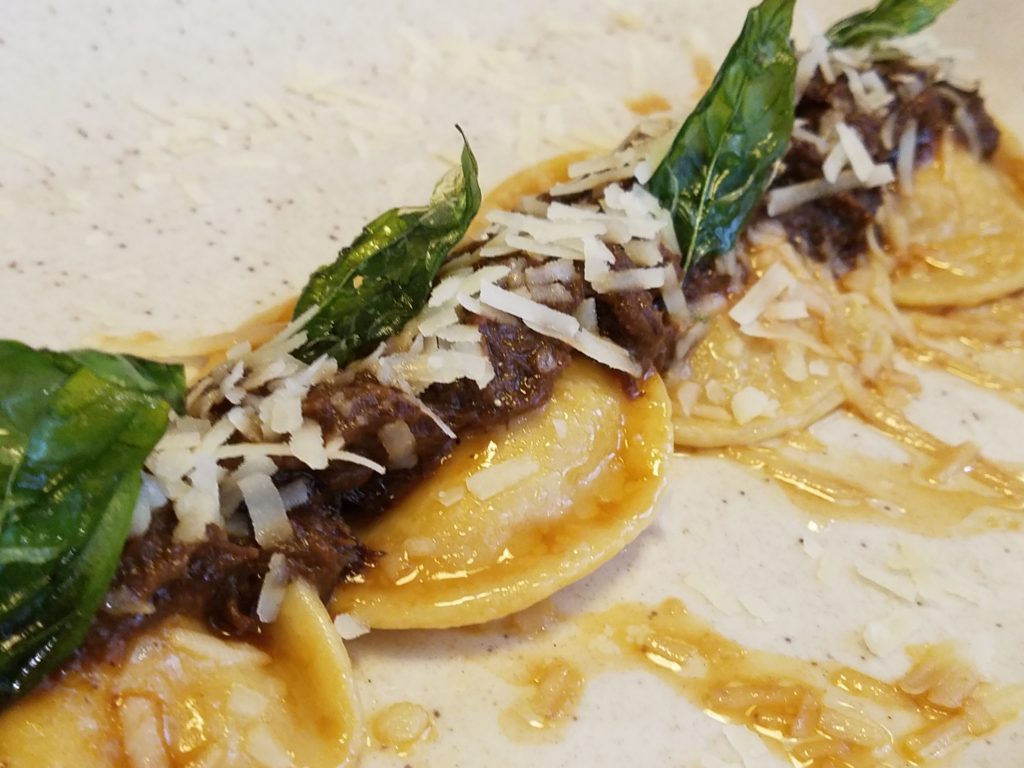 Tom also ordered a tri-tip steak which was cooked to perfection.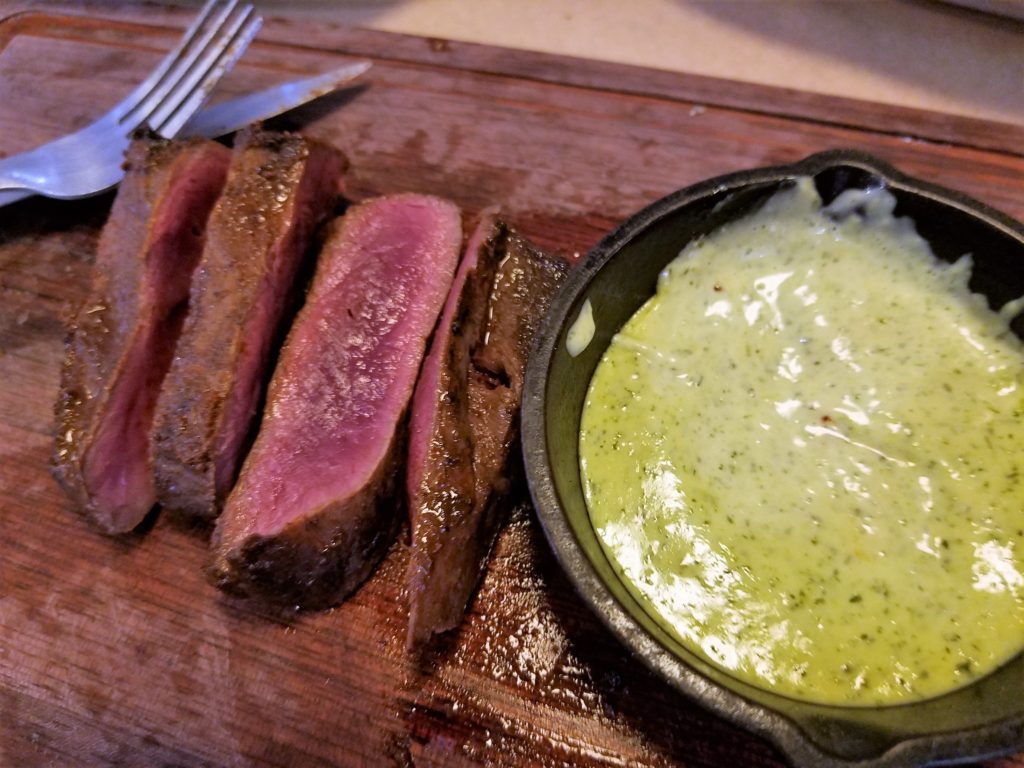 After such a meat-centric meal, I wanted something light for dessert. I chose the strawberry merengue with smoked bacon and caramel. It was so delicious and a sweet way to end the meal.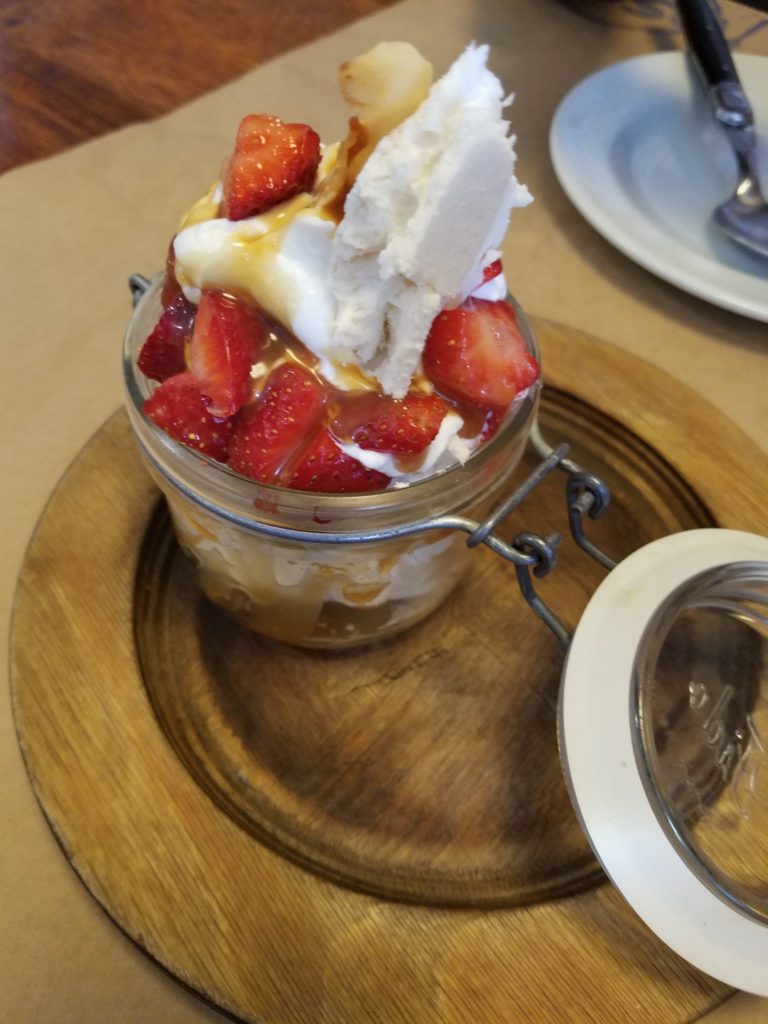 Whether you are a big meat fan or more selective, I'd recommend Osso for a unique dining experience. When you find a place that does one thing really well, go for it.