Visit These Cheese Farms of Queretaro
Queretaro is home to one of the largest growing cities in Mexico, but just outside of the "big city" you'll find the entrance to the Sierra Gorda mountains, a growing wine region and farmland stretching over the green hillsides. Roads are lined with cornfields, hot houses, and dairy farms with grazing animals watched over by the stereotypical cowboy. The surrounding hills and mountains are a nice backdrop to a herd of goats sauntering through the fields to find the most succulent blades of grass to munch on. And today we will focus on one of life's ultimate pleasures produced by these farm animals: cheese.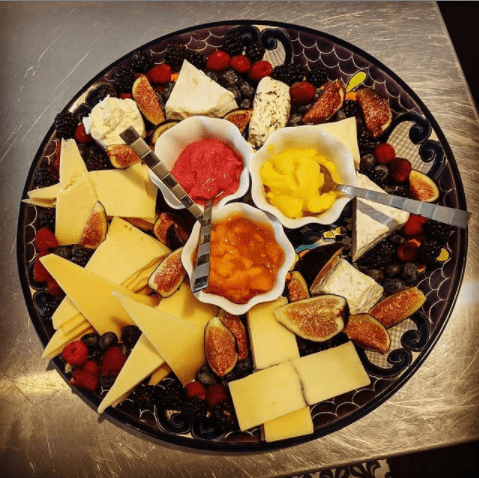 Disclosure: Some links may be affiliate links where we receive a super-small commission at no additional cost to you if you click through and make a purchase. We call this our Chocolate & Churro Fund.
Mexican Cheese
Many Mexican cheeses are young and mild in flavor, and some have a good melting consistency. Queso fresco is the crumbly stuff you use to garnish moles or guacamole. Oaxacan and asadero cheeses are semi- firm and excellent for melting in quesadillas, enchiladas or over pasta dishes as a substitute for mozzarella. Manchego cheese is very popular here, but unlike it's Spanish counterpart, it's made with a combination of cow and goat milk instead of sheep milk.  We buy asadero cheese the most for everyday cheesiness, but there's nothing that beats a good plate of artisan cheese, bread and sparkling cava.
Queretaro is home to fantastic artisan cheese producers. Cows, sheep and goats graze side by side in pastures along the highways, while cowboys and ranch dogs try to keep the herds within a certain territory. Even our suburban neighborhood has the occasional wanderlust cow roaming through.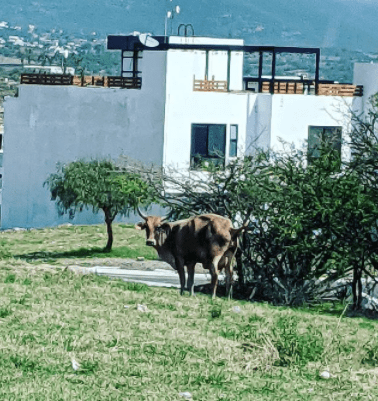 Did You Know?
As an American, we associate milk with cows, but goat's milk is the most widely consumed milk on the planet. For many developing countries, it's easier to keep goats as they are smaller and tend to not be picky eaters.
Goat's milk cheese is the most widely made cheese in Queretaro. The goat's milk is not only used for making cheese, but also cajeta (goat's milk caramel) which is what this region is known for.
Benefits of Goat's Milk, Yogurt and Cheese
Goat's milk has many benefits. It's packed full of vitamins and minerals such as potassium, calcium, and Vitamin A.  It also has more easily digestible proteins than cow's milk and a lower level of lactose. Some people who are allergic to cow's milk may not have the same reactions to goat's milk according to webmd.com. Since I am not a doctor and cannot give medical advice, it's best to check with your doctor if you have an allergy to milk in general.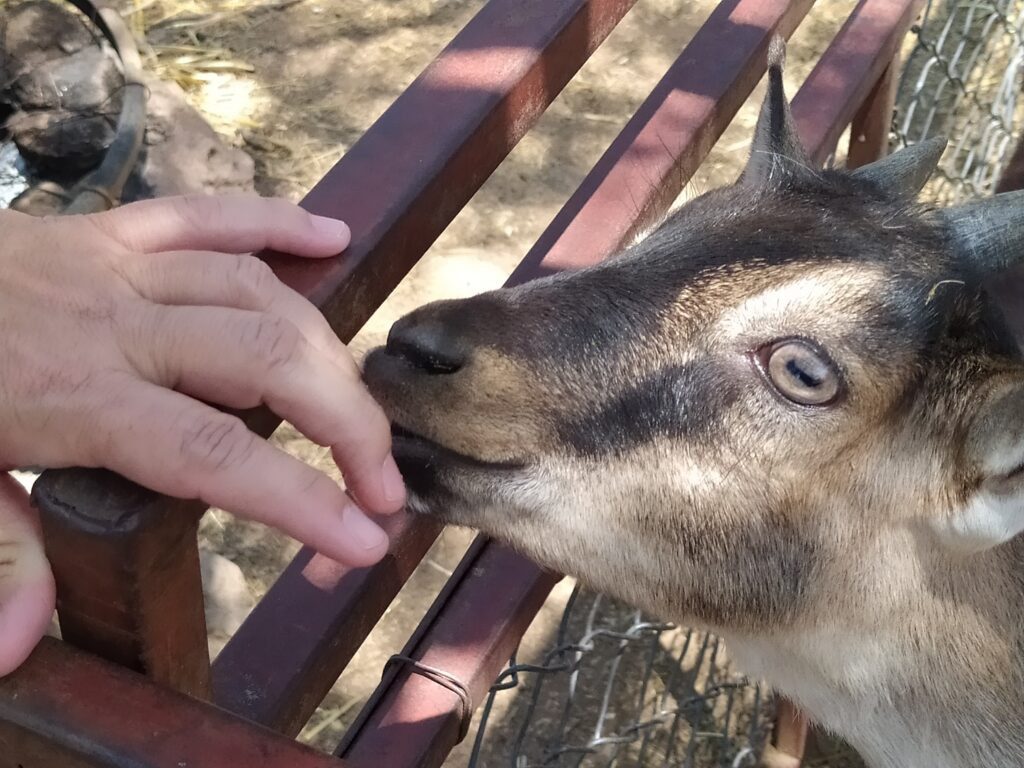 Rute del Arte, Queso y Vino
The Rute del Arte, Queso y Vino association promotes several cheese farms in Queretaro. These range from small operations to cattle farms that spreads as far as the eye can see. From large production to artisan cheese making, you can find some excellent cheese get a unique look into the daily life of a cheese farmer.
Cow Cheese Producers
FLOR DE ALFALFA
Flor de Alfalfa cheese can easily be bought at the local grocery stores in the state. They make their cheese from cow's milk, and they have an impressive tour that will take you around the pastures to see the cows grazing. The inside of the production facility displays expensive signage to explain the cheese making process. At the end, they take you outside to a large, covered gazebo area and have you taste 5 of their cheeses. The drawback to this tour is its only in Spanish, and they wait for several buses to arrive before doing a tour for around 100 people at a time. We buy their Queso Asadero the most for quesadillas, nachos and pasta, but we also like there Botanero Chipotle and Botanero Jalapeno cheeses to add a little spicy kick our cheesy dishes.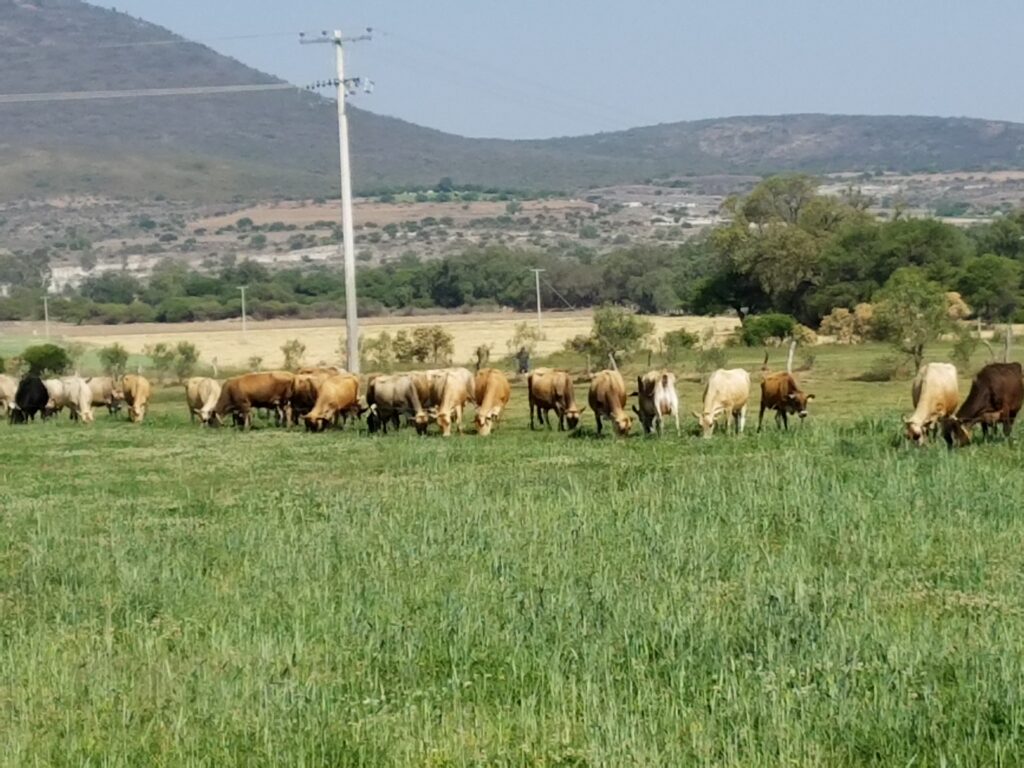 CAVA BOCANEGRA and NEOLE CHEESE
We really enjoyed Cava Bocanegra. Driving in, you see an impressive two-story building that could easily double for a winery. Inside, they have spaced everything out to make it easy to explore the local products of honey, Rompope, and jams. On one side of the room is a large cheese display with several different cheeses under the label of Neole. (The owners wanted to keep the cheese production separate from the other ventures under the name Cava Bocanegra.) On the other side of the room is a bar stocked with regional wines and craft beers.
Out on the back terrace are large picnic tables for groups to sample 6 cheeses with either beer or wine. This place can accommodate large and small tours with plenty of different seating areas. The tour itself takes you into the cellar to see the cheeses being aged. After your cheese tasting, you can dine at the restaurant on the second floor with views over the vineyards. They have several good cheeses to choose from.
There's a smaller Neole Queseria store closer to the entrance of Tequisquiapan if you just want to stop by and grab some cheese.
Just a note: Animals are not on property at either location.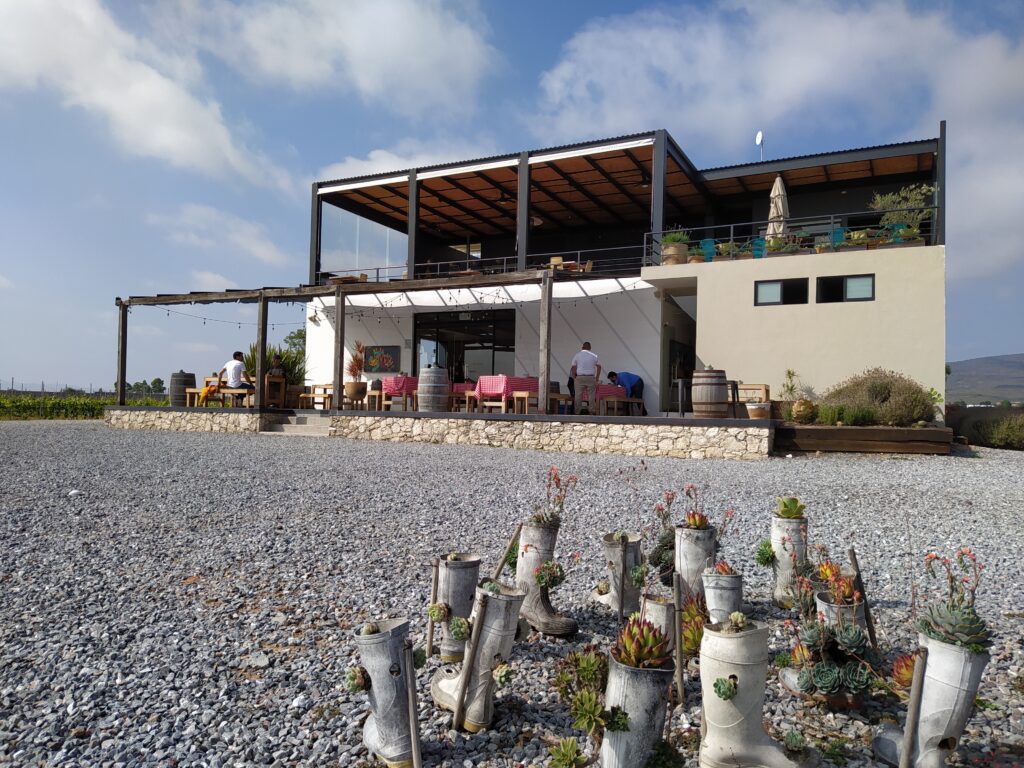 Cow and Sheep Cheese Producers
FINCA VAI
What looks like a one-story ranch shop off the highway, is a sprawling facility of tasting rooms, outdoor restaurant, brewery, and animal farm. Start with a tour to meet the animals, taste a few cheeses with their local craft beers, then dine on a pizza with a local wine overlooking the gardens. It's the perfect little oasis off the main highway. Finca VAI produces the most cheese in the state of Queretaro.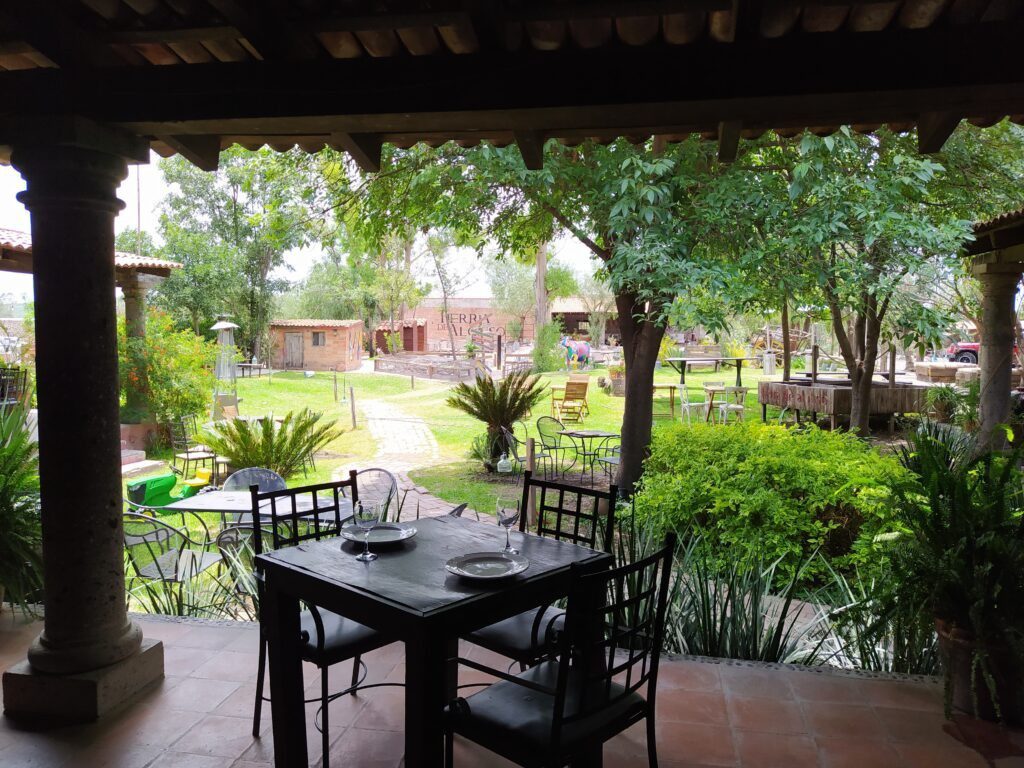 Goat Cheese Farms
LA BIQUETTE
Veterinarian Isabel Estevez loves goats so much, she started her own goat farm where she makes French-style goat cheese. She raises French Alpine and Toggenburg goats on her farm just outside of Tequisquiapan. By the way, La Biquette means "goat" in French.
The farm itself is 10 km away from the cheese shop and not open to the public, but Isabel took us on a special tour to see the goats. She explained how she rotates the females throughout the year so that she has milk on hand to produce her cheese. The goats are hormone-free and given alfalfa and natural grasses to feed on.
The cheese making process can be observed through a glass window of her tiny store. Out of all the cheese tastings we've done, La Biquette has had the best cheeses from fresh to aged. Make sure to try the Camembert.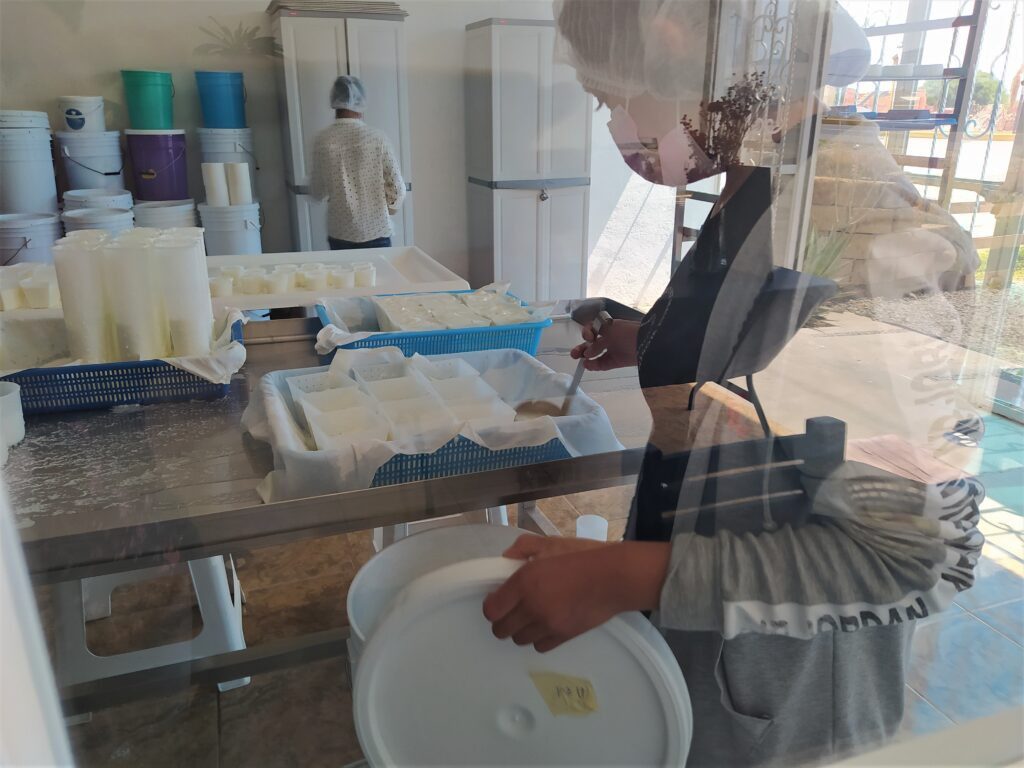 Do you want to tour a dairy farm?
These cheese farms are easy to visit on your way to a winery or to the pueblo magico of Tequisquiapan. They can easily be added to one of our tours or you can customize your own tour specifically for cheese.
The next few dairies are further off the Rute del Arte, Queso y Vino, but are still worth mentioning. We haven't visited them yet, but we've included them here to give you as much information as possible about Queretaro's cheese farms.
LA GRANDE CHEVRE
La Grande Chevre started making goat's milk caramel cajeta in the 1980s before deciding to make cheese. They focus on French style cheese making to appeal to European tourists and expats. They are one of the oldest dairy farms in Queretaro and are open daily for tastings.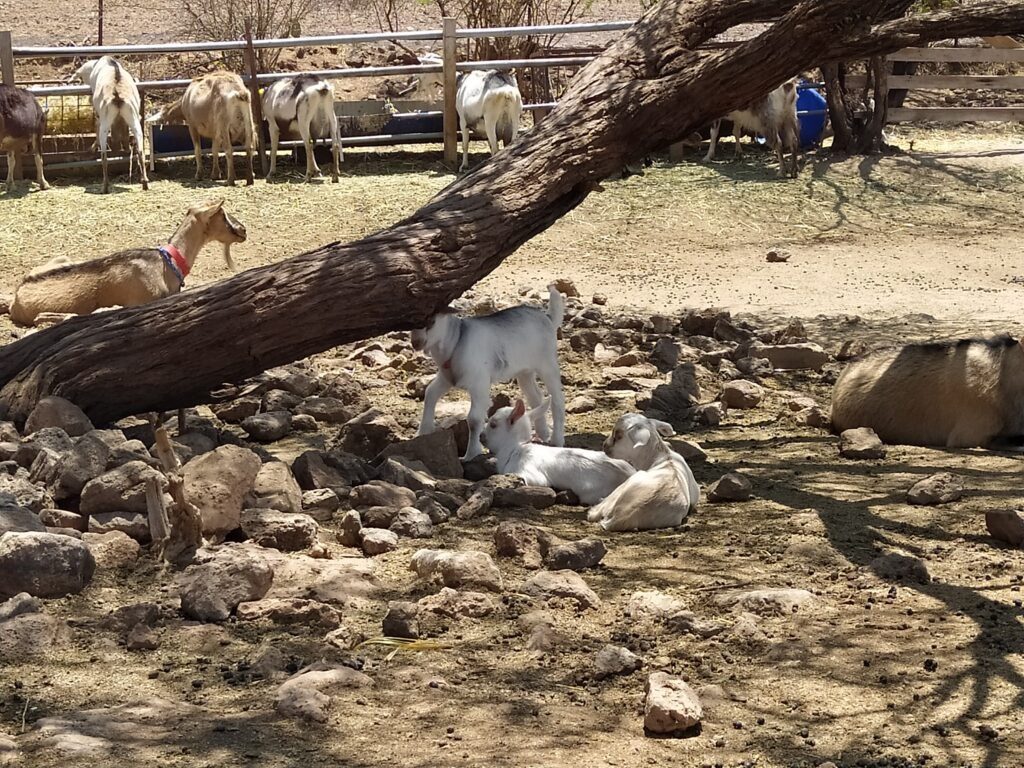 Goat, Cow, and Sheep Cheese Farm
RANCHO SANTA MARINA
Rancho Santa Marina is a family-owned biodynamic cheese farm. Start with a walking tour around the fields, hear how each animal group contributes to the land, and see the milking facilities, organic garden, and other resident animals as they go about their daily routine. The tour concludes with a cheese tasting observing the cheese kitchen and cellar. You might want to stay at Rancho San Marina a little longer to taste a true farm-to-table menu in their open-air restaurant. Everything on the menu is grown, raised, or made on their property so the menu is always changing.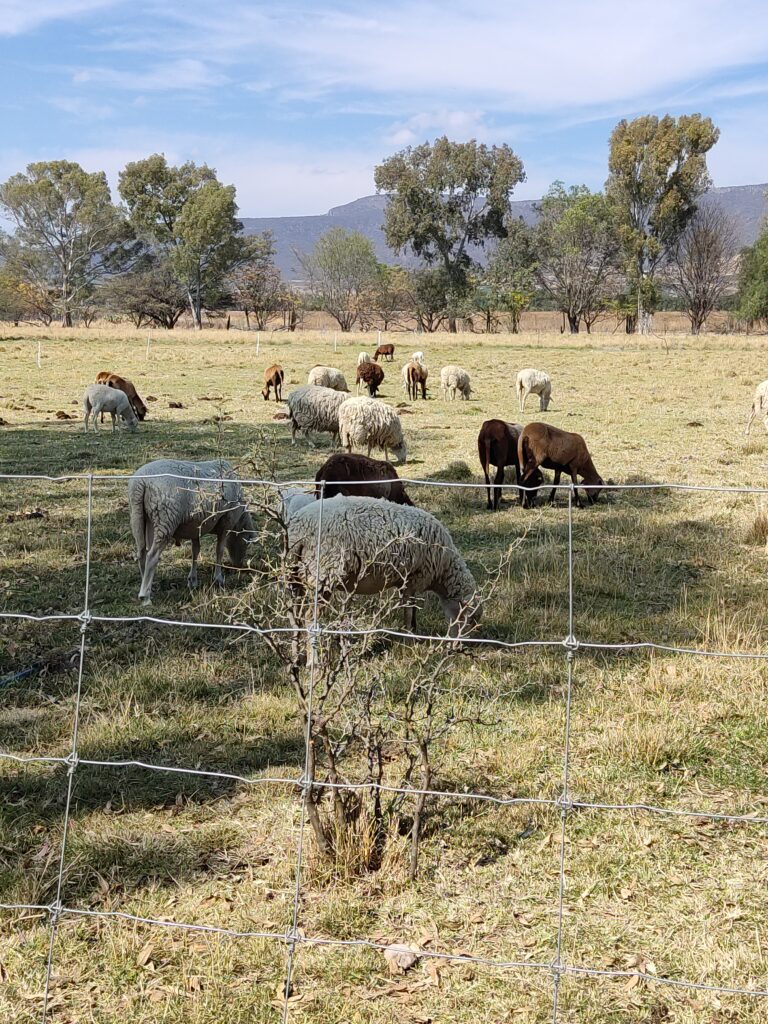 Sheep Cheese Farms
PRADALES and RANCHO SAN JOSEMARIA
Pradales and Rancho San Josemaria are located off a small road south of Queretaro in Huimilpan. Rancho San Josemaria is the most awarded artisan craft cheese producer in Latin America. Both specialize in sheep milk cheese and can be visited by reservation.
Explore More in Queretaro
We hope this post on cheese farms of Queretaro entices you to explore outside the usual historical sites of the city. Queretaro has so much to offer tourists and locals alike. For more fun things to see, do and taste around Queretaro, check out our other posts under Travel Queretaro.
Pin This!