Your Car Maintenance and Ownership Questions Answered
The freedom to explore the country with your own set of wheels is exhilarating, but just like with all things, it does come with a certain amount of responsibility. Car maintenance and ownership in Mexico is not much different than the United States, but there a few adjustments. Gas is not self-serve, registration is not during your birthday month and the state of Queretaro requires an emissions test every 6 months on used cars. We listed some of the common things we've been asked about car maintenance and ownership that we've noticed during our time here.
Your Car Questions Answered
GETTING GAS
How do I get gas at the station?
You may think it's silly that I posted this question, but I have my reasons. In Florida, all the gas stations were self-serve, but I know other states are not. In Mexico, it is not self-serve. The attendee asks you what type of gas you would like, and while the gas pumps, the attendant offers other services like washing your windshield and checking the tire pressure. Because Queretaro is semi-arid, we always need the windshield washed to get the dirt and dust off.
How do you ask for a "fill up"?
Llena (pronounced "YE-na") or llenalo (YEN-a-lo). We get the gas type marked with green, so we say "llena con verde".
What should you tip the attendee?
We usually tip 20-25 pesos for pumping the gas, and 50 pesos or more (we like to round up to even numbers) for washing the windshield and checking the tires.
CAR REGISTRATION
When you first buy a car, whether new or used, get it registered as soon as you can. Also, if you buy a used car, make sure they have registered their car every year so that you don't pay late charges on their mistakes. This happened to our neighbors.
When do I renew my registration?
In many US states, you would renew your car registration during your birthday month. Not in Mexico. Car registrations are renewed at the beginning of the year. The sooner you renew, the bigger the discount. The discounts get smaller in February and disappear by March. After that, you could be fined a late fee. Renewing your car registration is a simple process online, or you can pay at OXXO. Most things have taken hours or days to resolve, but this was just a few minutes.
Here is the website: https://www.recaudanet.gob.mx/derechosGEQ/
CAR INSURANCE IN MEXICO
Is car insurance in Mexico worth it?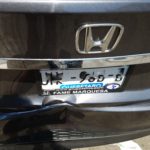 We would say that having car insurance is definitely worth it. Three days after we drove our car off the lot, we were rear-ended. The guy who hit us didn't have insurance. We pay around 14,000 pesos a year for premium coverage and the damage to our car was 20,000 pesos. If you cause an accident, and don't have insurance, you have to pay the money on the spot.
To read about our full accident experience, read our post Our Experience with Mexican Car Insurance After an Accident.
If I do get in an accident, what do I do?
Hopefully, you signed up for insurance. Do not leave the scene and make note right away of the other vehicles license plate, ask for their I.D. and photograph it with your phone. Call your insurance company and they will walk you through the process. An adjuster will be sent to the scene to survey the damage and write a report.
Tip: Sign up for auto renewal
The banks or car dealership will have a list of insurance companies to choose from and their rates. We chose our car insurance MAPFE through Santander bank. The money is automatically withdrawn from our account at the beginning of the year. This is one less thing we have to worry about since not many services send out notices. It's always the customer's responsibility to take care of payments, not the company's responsibility to remind you.
CAR MAINTENANCE IN MEXICO
How much is car maintenance?
Oil changes are the most common car maintenance you have to do, and they are done every 10,000km.  When we bought our new car, we were told to make sure we completed an oil change before the 10,000km mark to keep the warranty on the car. This service maintenance costs around $100 USD. Tire rotation and balancing of tires cost extra. Replacing a tire is around the same price you would pay in the States (between $100-150.00 USD with labor).
We've taken our car in at 10,000km and 20,000km. We recommend clearing your calendar for the day. Even when you schedule an appointment before 9am, the car won't be ready until late afternoon. Call an Uber and enjoy a relaxing lunch in Centro and a movie at the mall.
Does Mexico have an emissions test?
Yes, and the state of Queretaro is very strict about the frequency of its emissions test. If you buy a new car, you can apply for a Doble Cero sticker which means you are covered for 2 years. If you buy a used car, you have to have an emission test every 6 months. Queretaro is growing faster than the roads can keep up, so they are adamant about keeping the air quality as clean as they can. No one here wants Queretaro to turn into Mexico City with its horrible air pollution.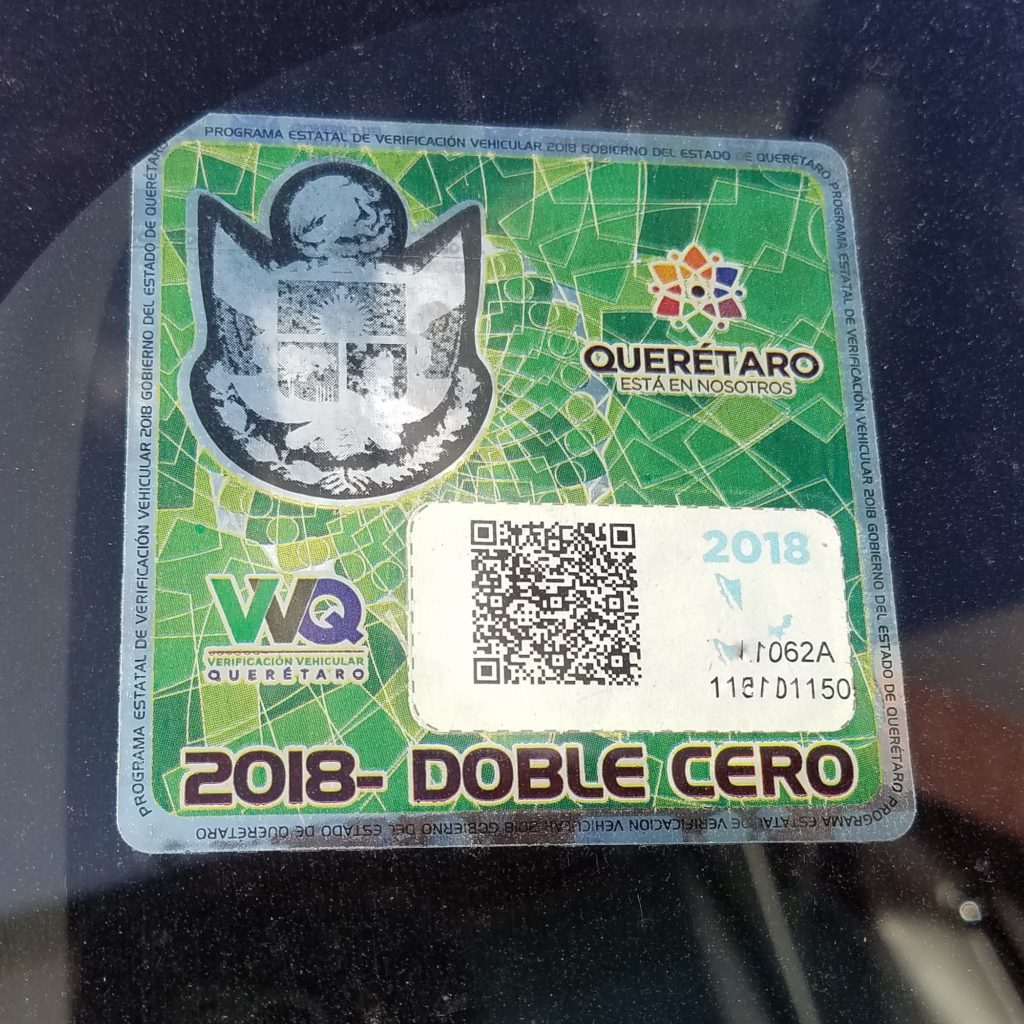 Lines are shorter if you go to the emissions station at the beginning of the month. All the procrastinators wait until the end of the month and the line stretches down the highway access road. Show up before they open because you will wait in a cue. There are no appointments. We were the 4th car in line and it took 2 hours from the time we entered to the time we paid and rolled out of there.
***UPDATE ON EMISSIONS PROCEDURE DUE TO  COVID-19
Our Doble Cero has expired and we needed to get a new emissions test. Now you need an appointment. We did not know this and drove into an emissions test facility on the highway towards San Miguel de Allende. They were able to make an appointment for us later that day. It wasn't busy in the morning when we initially went, and even with an appoinment we had to wait for the crew to get back from a chatty break. The test itself was less than 15 minutes. They put the new sticker in the window, we paid the 450 pesos, and we were on our way. I asked if they had a test and sticker for the full year, but they do not. Again, Queretaro is very strict on its 6 month emission test policy.
DRIVING IN MEXICO
I'm mentioning the driving because you might be in for a shock when you start cruising the roadways. Many places in the world have bad drivers, and Mexico is one of them. Common things you will see on the highway and local roads:
Left-hand blinker on for miles, and then they cut right
If someone misses their exit, they might backup on the highway to get to their exit.
People will drive 40km below the speed limit.
People will drive 40 km above the speed limit.
You can usually tell when someone is texting and driving because they won't stay in their lane.
Sometimes they come to a complete stop in the exit or before the exit.
Drivers driving the wrong way down a one-way street.
Be aware of your surroundings at all times, look both ways at intersections including on one-way streets, and until you know the area, it's a good idea to have someone in the car to help you navigate. And if you are going to a new area or Centro for nighttime festivities, save yourself the headache of trying to find parking and take an Uber.
GETTING A MEXICAN DRIVER'S LICENSE
You can drive without a Mexican driver's license as long as you have a current driver's license from another country. We are waiting to get our official title and address for our new home before we go get our license so this post will be updated at a later time.  If you plan to get one now, make an appointment and bring:
A copy of your electric bill
Residency card and probably a secondary ID (like your driver's license from your country)
Cash- at least 1000 pesos though it should not be that much.
Car registration
Proof of car insurance
You will take an eye exam, a written exam (you can ask for one in English) and a driving test.
If you have questions about buying a car and getting plates, see our post: Buying Car in Mexico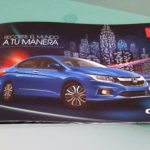 We want you to be as informed as possible. If you have other questions about car maintenance and ownership that we haven't addressed, let us know and we will add them to the list.
If you live in other areas of Mexico and have car advice for soon-to-be expats, leave your tips or blog post link in the comments.
Relocation Consultation
Do you have questions on prices, neighborhoods, and expectations about starting your new life in Mexico? Ask us directly! We can set up an hour long video conference call on Whatsapp and help answer questions that pertain to you and your lifestyle. Our consultations are $70 USD for an hour. If we go over the allotted time, no worries. We won't charge you extra. We want you to get the answers you need to make the best decision for a new life. Plus, we will send a follow-up email with other resourceful links specifically for you.