The Perfect Gifts for Wine Lovers
Wine lovers love to share their passion of wine with us. It could be a bottle of Rioja Gran Reserva from Spain or an Italian Barolo from their summer road trip through Piedmont. Wine lovers are picky and while they will smile and be happy with any gift, you want to get them something more memorable, maybe even useful. So how do you find the perfect gift that is 1) usable and 2) affordable for a wine lover? We've put together a few suggestions that are stylish and functional that can please any wine lover.
Disclosure: The links below are affiliate links which means we will receive a small commission when you make a purchase at no additional cost to you. 
TRAVEL PRODUCTS FOR WINE LOVERS
Wine lovers love to "experience" their wines in romantic or natural settings. This could be on a deserted beach, a picnic in the hills, camping with friends or on vacation at a luxury hotel. Wherever they may go, these products are easy to transport and protect that special bottle for that momentous occasion.
This stylish bag is the perfect girl's weekend getaway accessory. Inside the bag is an insulated pouch that can hold the equivalent of up to two bottles of wine. The handy spicket on the outside allows you to pour wine with ease. Additional pockets for your other essentials makes this a must have for any savvy wine lover.
Be prepared for that special moment with this deluxe insulated bag that includes everything you need for the ultimate picnic. It comes fully equipped with a cutting board, cheese knife, corkscrew, napkins, acrylic glasses and room for 2 wine bottles.
For a dinner date in town or game night at a friend's house, the Tirrina 2 bottle tote is the perfect grab-and-go wine bag. This padded bag can hold 2 wine or champagne bottles, and comes with a free corkscrew.
These protectors add an extra layer of cushion in your suitcase for that special anniversary Gran Reserva. Whether you are driving or flying, protect your investment and the rest of your contents in your suitcase by buffering your wine from breakage and leakage.
Keep Your Wine Cool
Wine glasses are always the preferred drinking vessel but are fragile. For camping enthusiasts, beach goers, and people with rambunctious kids and dogs will appreciate the stainless steel wine glasses that are hard to tip over and practically indestructible.
Red wine is best at room temperature, but white wine is better cold. How do you solve the temperature problem with white wine while you are at the beach? Insert the Corkcicle and within minutes your wine is chilled. The corkcicle is a great product to have at home for a quick chill and for travel as it will keep the wine cold for up to an hour.
Heading to the pool and can't bring a glass bottle with you? No problem. Corkcicle also has a canteen that can keep wine chilled and is shatterproof.
HOME ELEGANCE FOR WINE LOVERS
Wine Glasses
While the stainless steel wine glass option is perfect for travel, at home the wine lover would like something more elegant. Wine glasses come in all shapes and sizes and the bowl of the glass does make a difference. Whether your wine lover prefers white wine or red wine, get them a quality wine glass such as Spiegelau Wine Glass Titanium or Schott Zweisel Tritan, both lead free and a little more resistant to breakage.
Decanters
Older wines will benefit in a decanter. Not only will they aerate faster than in the bottle, you will also be able to see any sediment before pouring it into your wine glass. Decanters come in different shapes and sizes, but we recommend lead-free crystal glass like the Le Chateau Wine Decanter.
Books for Wine Lovers
Wine lovers love to taste the subtle difference between a Cab from Washington state and a Cab from the Bordeaux. But if they want to know more about the terroir, climate, and history behind the wineries, they have to read about it. For avid readers, why not sign up for the Kindle Unlimited Membership Plans
.
Here's a few suggestions for you to help your wine lover wow the rest of their family with their knowledge or just have a coffee table conversation piece:
Wine Folly: Magnum Edition The ultimate reference guide for expert and newbie wine lovers alike, it comes complete with regional maps, food and wine pairings, and an easy to understand classification of wines from different countries.
The Wine Bible by Karen McNeil Informative and hilariously descriptive, it also includes new wine regions in China, Japan, Mexico and Slovenia.
The New Architecture of Wine Wine tourism has become more than just the wine. This book explores the architecture and includes building designs of 25 of the most profound wineries in California.
Wine and War: The French, the Nazis and the Battle For France's Greatest Treasure History buffs will enjoy tales of World War II from the vintner's point of view.
Videos for Wine Lovers
Are videos more their thing? Get them a Prime video membership with these great titles already waiting for them:
The Wine Products Everyone Needs
Professional Waiter Corkscrew
Yes, your wine lover probably already has a trusty corkscrew or 5, but extra corkscrews that can be kept in luggage, backpacks, glove compartment in the car and the night stand make it easy to flow with the moment instead of hunting for a corkscrew. Those fancy electronic openers are bulky and unnecessary unless a person is a doing a wine tasting for 200 people. Opening a bottle with a simple, but good corkscrew is how they've done it for hundreds of years. The anticipation of the corkscrew pushing its way through the cork and resisting your efforts to be pulled out is a sense of accomplishment.
Wine Away Red Wine Stain Remover
The color of red wine is glorious, except when it's not in the glass. Get this stain remover for your clothes, carpet or anything else you may accidently spill red wine on. Buy 3, and give the other 2 away as stocking stuffers to your favorite winos.
Buying the Perfect Bottle for the Wine Lover
Support a Local Wine Retailer
If you live in the same town as your wine lover, shop at an independent wine retailer. They will be more knowledgable about wine than the big discount stores like ABC and Total Wine. Support the small business owner who does it for the passion, not the paycheck.
If you live a good distance from your favorite wine lover, try to google wine shops in their town first to see if they can make a local delivery. If not, then check out Wine.com. They sell familar name brands like Caymus and Duckhorn Vineyards, plus top quality champagne and Spanish wines. If you know your wine lover's favorite wines or regions, Wine.com is an easy website to navigate and shop. You can buy by the bottle, regional or varietal gift sets, or create your own case. Gift cards are also available.
Check out the 25 Most Wanted Wines- All under $25!
Preserve Your Wine With These
Coravin Wine Preservation System– Back in the day when I was a wine rep, I used Coravin for the the wine bottles I brought to different accounts over a few days. Marrying a wine guy though, we tend to finish a bottle the same day we open it. The coravin system does work and preserves the wine for days. If you are a new wine lover, this would be the perfect gift.
Champagne Wine Stoppers– The cork from a wine bottle is still the most perfect invention, but a champagne cork is impossible to push back into the bottle. Buy a good champagne stopper to keep your bubbly from going flat.
Visit a Wine Region in the USA, Canada or Mexico
The ulitmate gift is to take your wine lover on a Wine Getaway to either a new wine region. France, Italy and Spain may be the ultimate wine destinations, but there are plenty of small wine regions close to home.
Almost every state in the USA has vineyards and tasting rooms, so a wine weekend may be a short drive away. Canada also has many fantastic wine regions in the provinces of British Columbia and Ontario. And don't forget the other neighbor, Mexico. Valle de Guadalupe may be the most well known Mexican wine region, but 14 states are now producing wine, and the Central Mexico wine region (in the states of Queretaro and Guanajuato) is fast becoming the next great wine region of the world.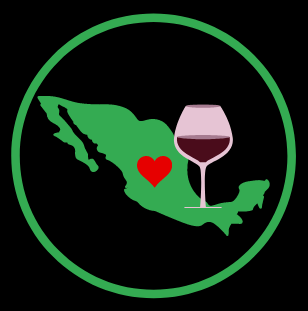 Other Gift Ideas
The gifts that always bring the most joy are those that embody a person's passion. Whether its the holidays, a  birthday, anniversary or another reason to celebrate, these gifts will surely delight your wine aficionado.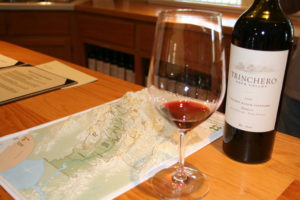 Like this post? Pin this!