Should You Sell Your House Before Moving Abroad?
A question we are asked often is "Did we sell our house before we moved abroad"? Well, yes we had planned to, but no it didn't happen. We planned to put our house up for sale 3 months before we moved to Mexico, but it didn't work out the way we hoped.
Here's the Story…
When we decided to move to Mexico, we visited a few towns that we were considering for our wants and needs. We chose Queretaro in May of 2017 and spent the next few months working on home improvements, organizing our finances and packing up the kitchen (it took a while).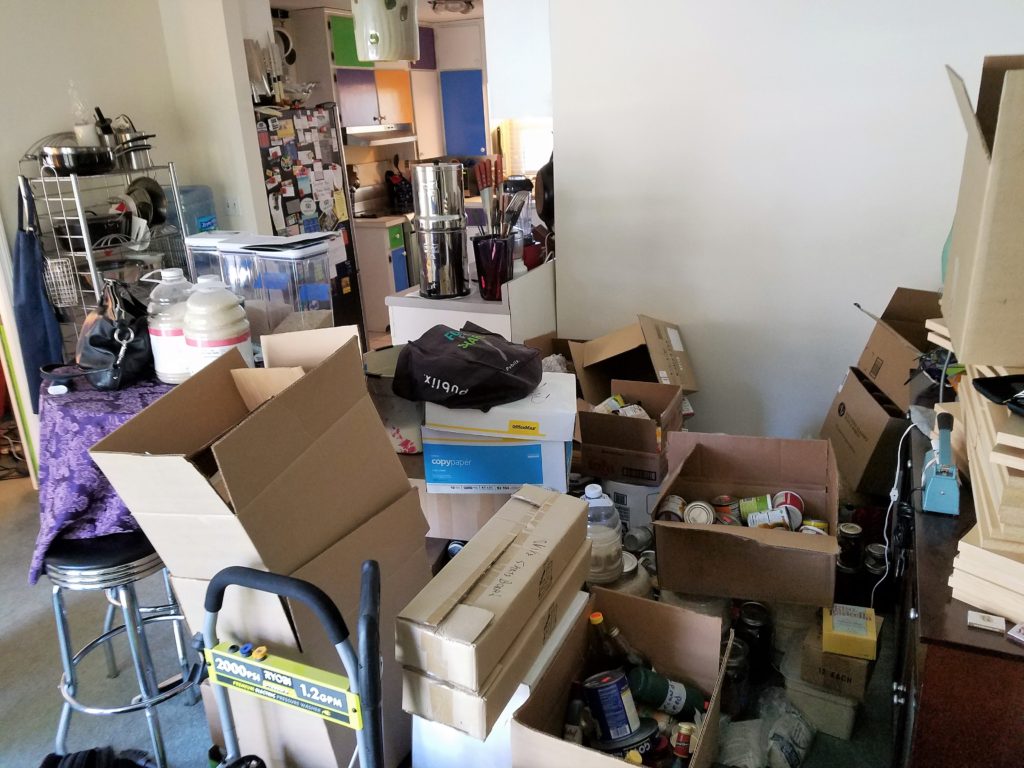 In September, Hurricane Irma took a turn and headed right up the middle of central Florida. Most of the destruction was in the form of down trees, but it did destroy our fence line and shredded the  screen off our pool area. We were lucky that we didn't have any trees fall on our house or any roof damage (we just replaced the roof the year before after Hurricane Matthew).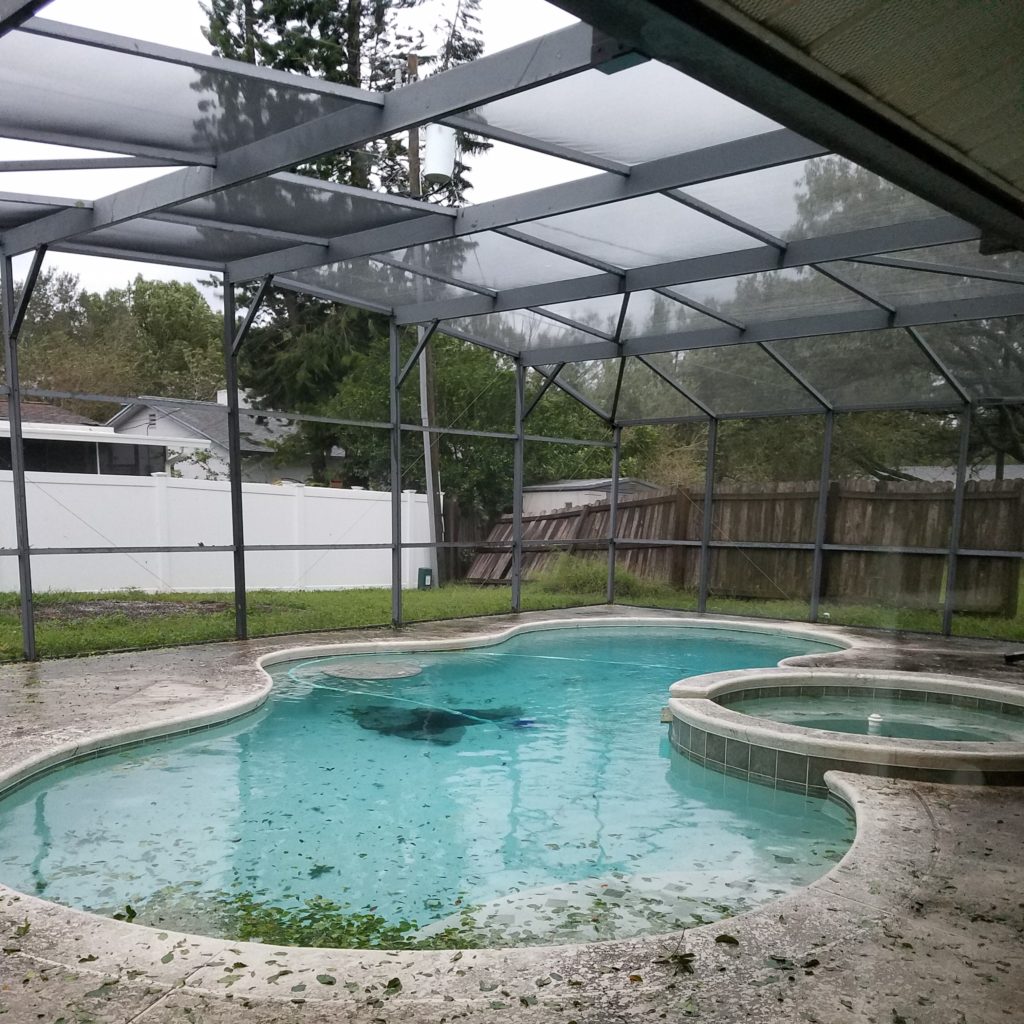 Though the damage was minimal compared to some houses, it delayed us from putting the house on the market until we had another $10,000 dollars to replace the damage. Our October 1st goal did not happen.

January was our moving deadline. I quit my job, we sold our cars, and gathered what money we could to start our new life. The day we were leaving, we donated our bed to someone in need, gave the TV to Tom's Dad, and prepared Hayley for our Plan B of staying with a friend because the weather was too cold for her to fly. We did one last cleaning of the carpets, and we were out of there. Now the house was in our realtor's hands.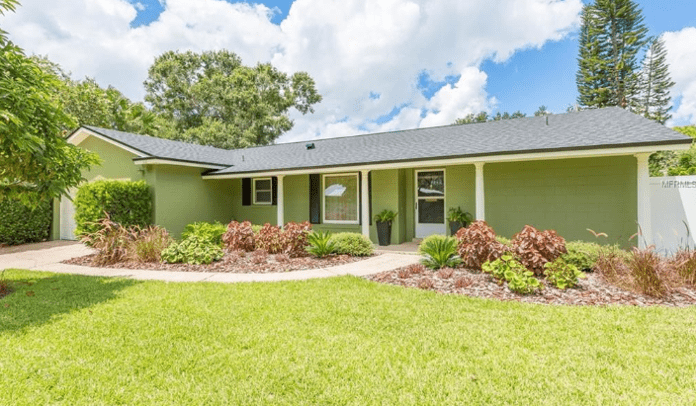 It's All About Location, Right?
Our house was in a prime location. Our neighborhood spanned generation gap between singles and newlyweds, to families and retirees. We were 2 blocks away and half a mile respectively from a grade A elementary school and high school. Also 2 blocks away was the bike trail, community swimming pool and the football stadium. We were within walking distance of the hospital and private medical offices and University of Central Florida was 7 miles away.  We could easily drive or walk to Winter Park's famous Park Avenue which was a short 3 miles away.
Houses in our neighborhood didn't stay on the market long, usually only 1-2 months at most. We didn't list the house unreasonably. In fact, we listed it at the perfect mark up for a little wiggle room. You can imagine how shocked we were when people were lowballing us $40,000 or more below what we were asking. Other houses in the neighborhood were going for $50,000 more than our house for and they didn't have screened-in pools.
Nine month later, the house finally sold for less than we wanted, but we had to get rid of it. Hurricane season was under way and we could not afford to pay for any new damage to the house. Paying an extra $1600 a month (sometimes more) for something we were not using was draining us. We needed the money from the Florida house to start building our new house in Mexico. So we cut our losses and got out.
Benefits of Selling Your House Before You Leave
Moving to a new country is an exciting adventure. You may decide to travel for months at a time, or you may decide to settle down in one place for awhile to get to know the culture through your neighbors. If you decide to do the latter, you'll more than likely need to get a visa to stay in the country for longer than 90-180 days. To get a visa, you need to show your soon-to-be country that you have enough money to support yourself. Selling your house gives you a big chunk of change in your bank account, and you might even qualify for a permanent visa on the first try. (We highly recommend this route as the immigration office in any country is like waiting at the DMV).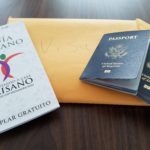 To learn more about the visa process, read our post: Our Visa Process to Live in Mexico
Should You Sell or Hold on to the House?
This is a tough question to answer, and it all depends on your city's housing market, how much you have invested, and what your future plans may be. It's worth considering both options:
Holding on to Your House
Selling the house might not be the right choice for everyone. It's a very final decision, and more than likely if you sell your house, you won't be able to afford another in the same location. Here are some alternatives to consider if family obligations or indecision might be tugging at your head and heart to sell your house:
Use your house as rental income
If you are in a great location, maybe renting your house out is the answer. If your mortgage is paid off, this could be additional income for you while you travel.
Rent out your place as an Aibnb
Again, this could be additional income for you as you travel or move to another country
Give the house to your kids
If your kids are in college locally, it might make more sense for them to continue living at home and save money on college housing. Or maybe one of your kids is having a baby and they need a larger home for a while or permanently. Either way, the house can stay in the family, and its your choice if they pay you the mortgage costs or not.
If you Decide to Sell Your House
But if you decide to sell your house, we have some tips that will hopefully sell your house sooner:
Decide what you are packing and what you are selling, then get to work on decluttering. This will take weeks if not months, but it's better to make the house look more minimalist.

What NOT to show at an Open House
EXAMPLES
clean off the pictures and magnets from the refrigerator
Remove pictures from shelves and tables
Clear off books and magazines from tables
Remove toys from the backyard and front yard
List your house at least 3 months before your planned moving date- you may have some repairs, or garage sales to do, but the quicker you get it on the market the better. It can take 2 weeks to 30 days to close on a house. If your house sells quickly, you can negotiate staying in the home until your leave date.
A staged home sells faster than an empty home. People cannot visualize what to put in an empty room. Having your furniture there for showings gives people a better idea on space.
Have as much of your house paperwork ready, and work with your realtor and mortgage broker to be able to sign documents online. If your house doesn't sell before you leave, you don't want to fly back just to sign a few papers. With today's technology, you can do everything from a computer and email. Our realtor sent us the paperwork through our email using Docu-Sign.
Tip: Will Renovating Your House Increase the Value?
Our tip to you is that as long as the plumbing and roof are up to date, don't bother sinking money into renovations. You will never get that money back and more than likely, people won't agree with your tastes and rip it out anyway. Realtors will tell you that new floors and renovated kitchens and bathrooms will increase the value. And millenials today do want something move in ready without any work, but we sunk over $40,000 into the house with new plumbing in the bathrooms, new roof, new fence, new screened pool area, new deck, and new computer for the pool, painted the inside AND outside of the house and all new landscaping and did not get any of that value back.
Save yourself a lot of time, money and hassle and don't bother. make the house look nice, put in a $10,000 new floor package (of their choice) and hope for the best.
Selling your home is a big decision that should not be taken lightly. Your home may provide rental income for you, or by selling it, it may provide longer travel or better living somewhere else. There's a lot of unknowns in the future. We hope we have given you some insight and options to make the best decision for your situation.
Relocation Consultation
Do you have questions on prices, neighborhoods, and expectations about starting your new life in Mexico? Ask us directly! We can set up an hour long video conference call on Whatsapp and help answer questions that pertain to you and your lifestyle. Our consultations are $70 USD for an hour. If we go over the allotted time, no worries. We won't charge you extra. We want you to get the answers you need to make the best decision for a new life. Plus, we will send a follow-up email with other resourceful links specifically for you.
Other posts you may find interesting: