The Best Mexican Chocolate in Querétaro, Mexico
Chocolate was introduced to Europe in the 16th century, but the indigenous people of Mexico have been consuming chocolate for thousands of years.  The Europeans went crazy for this natural caffeine source, and began experimenting with adding sugar, milk and cocoa butter to transform the drink into a solid form that could be eaten. While some may argue that the best chocolate derives from Belgium or other European countries, I prefer the chili spice kick in Mexican chocolate.
The best place to indulge in Mexican chocolate is at La Fabrica de Chocolate. Located in the historic center of Querétaro, this adorable and kitschy little chocolate shop serves a variety of pastries and lunch bites, but the chocolate concoctions are the real stars.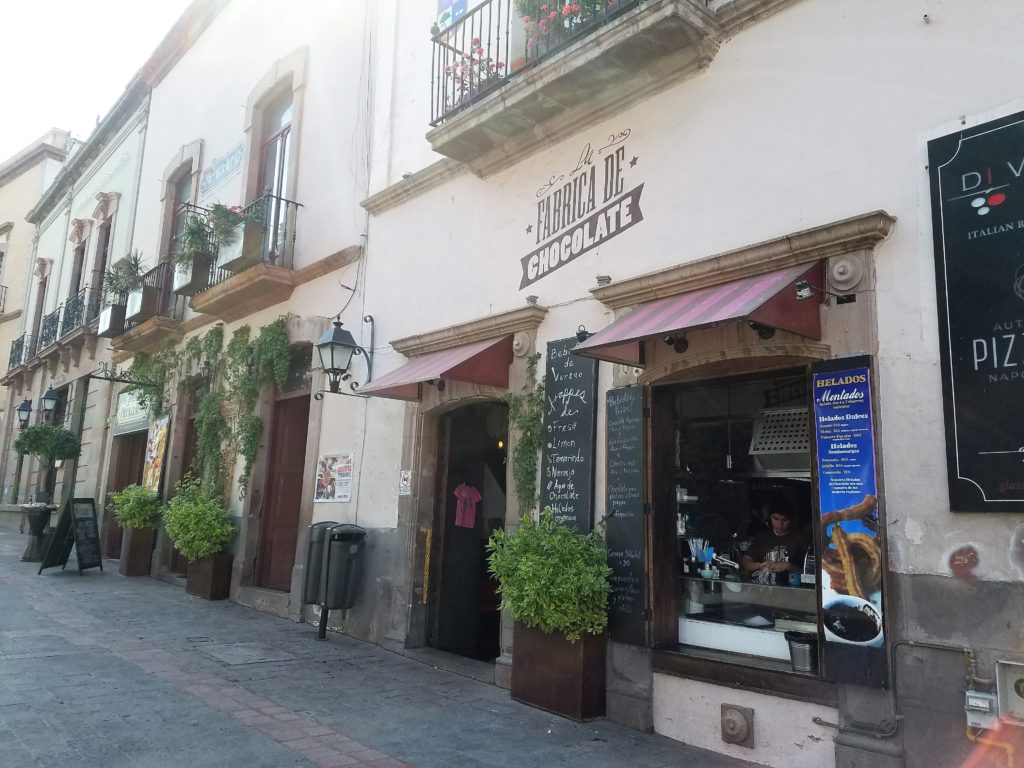 The 60% chocolate tobasco- paraiso is their signature chocolate sauce. It's served warm and thick with a multitude of sugary churros- perfect for those brisk mornings. But even better than dipping those warm churros in chocolate sauce is eating them with deep, dark chocolate ice cream!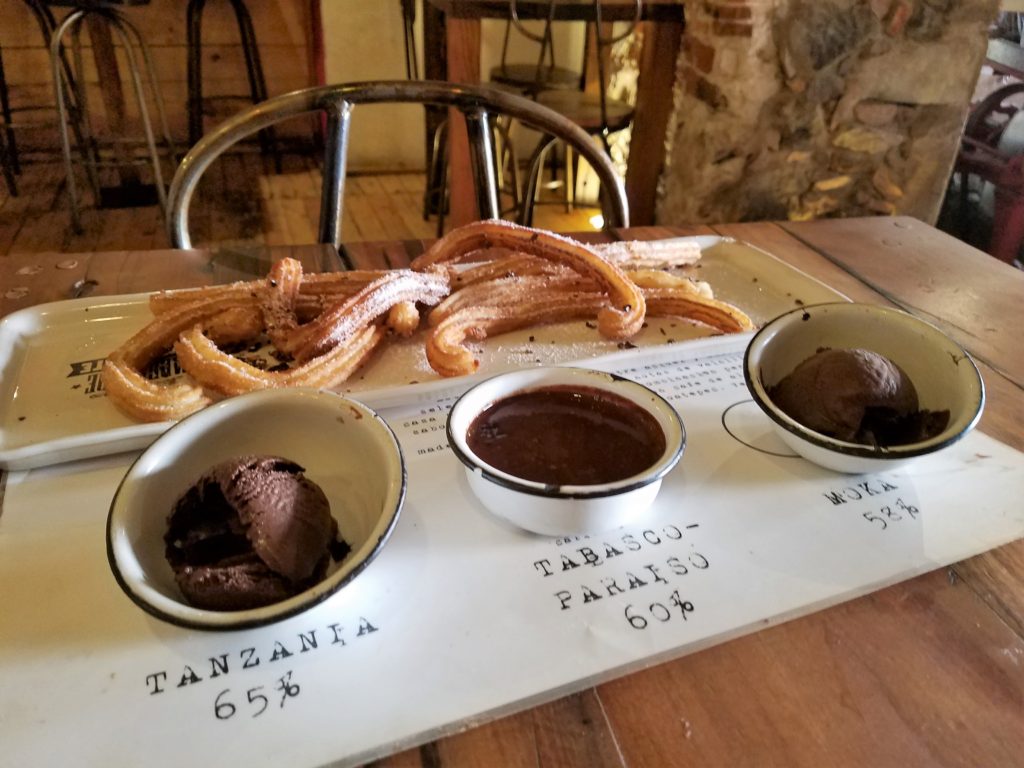 When a country embraces chocolate and churros for breakfast AND dessert, you know it's a great place!