Kjolle – First Solo Venture of Chef Pía León
Pía León may best be known as one half of the chef duo of Central Restaurant, but in 2018 she ventured out with her own solo restaurant, Kjolle. One year later, Kjolle is debuted at Number 21 on Latin America's 50 Best Restaurants and received the Highest New Entry Award from San Pellegrino.
Less formal and more relaxed, Kjolle (pronounced koy-ay) is the casual manifestation of Central with the same focus on showcasing the native ingredients of Peru.  Kjolle produces dishes that are less elaborately composed than Central, but none the less delicious.
At just 31-years-old, Pía León has accomplished notable milestones in the world of cuisine. She received her initial training at the Cordon Bleu in Lima. After a short stint at the Ritz-Carlton in New York, she returned to Lima and worked alongside Gaston Acurio at Astrid y Gaston. At age 21, she moved to Central where she has been instrumental in managing the kitchen. In 2018 she opened her first solo restaurant Kjolle (named after a flowering tree that grows at high altitudes in Peru), and received the elit Vodka Latin America's Best Female Chef 2018 Award.
Dining at Kjolle
We each began with an aperitif made from cocao at the bar Mayo between Central and Kjolle before being led upstairs to our table.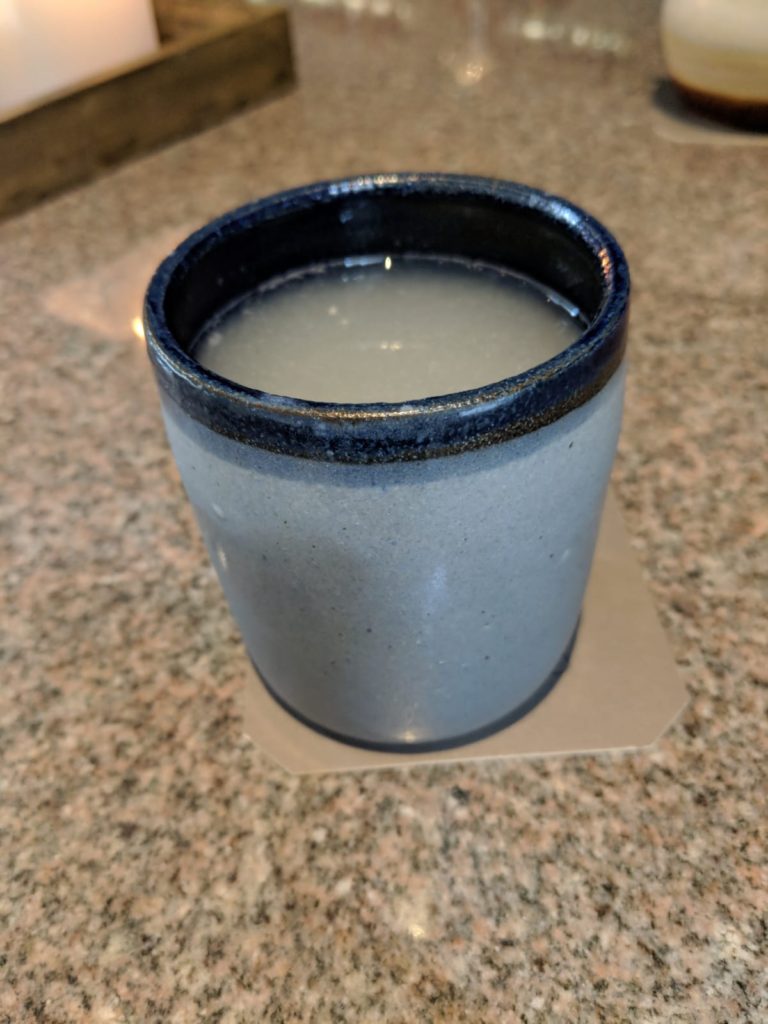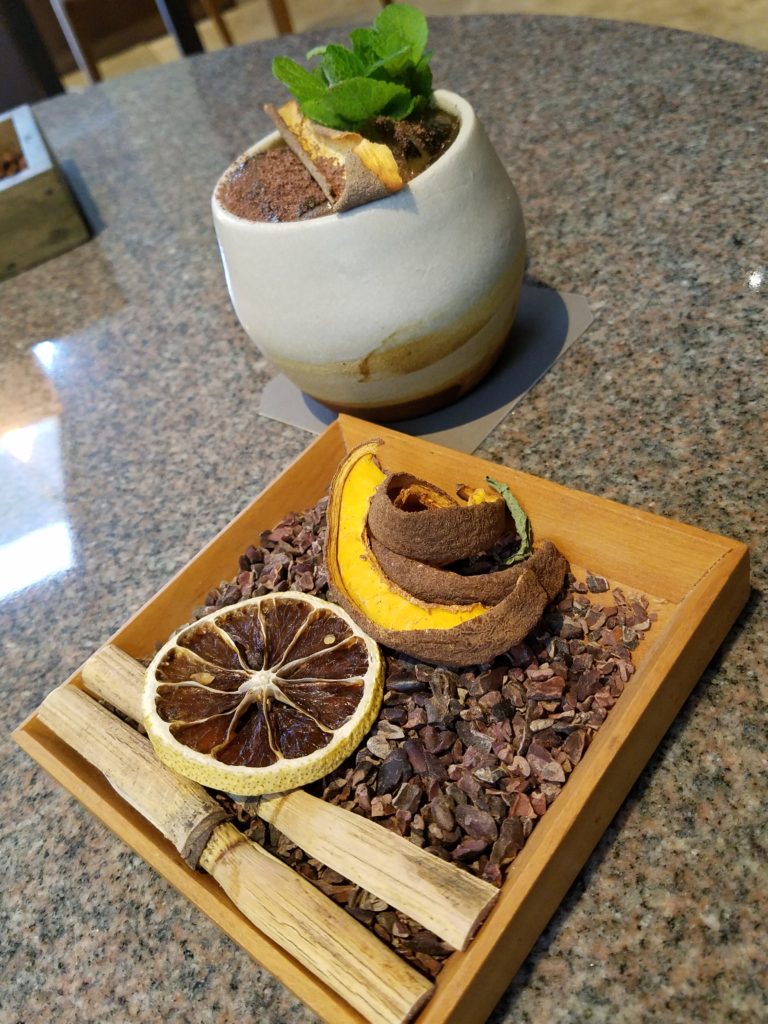 Kjolle offers a tasting menu and a la carte. We opted for the tasting menu, and added an extra course from the a la carte.
 Amazonian Colors- Catch of the Day- Cacao- Taperiba (a type of mango). This is a cold dish with delicate flavors.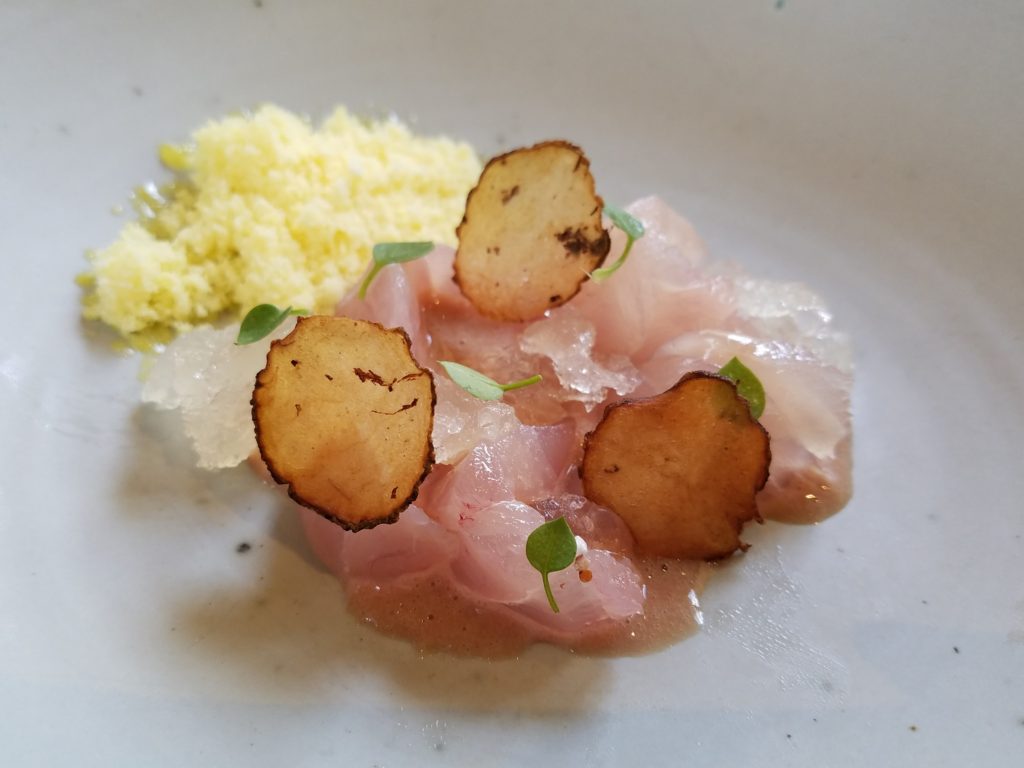 2. Scallops and Seeds. Light and refreshing in flavor, Pacae is known as the ice cream bean tree. The large seeds and white pulp are sweet and smooth in texture.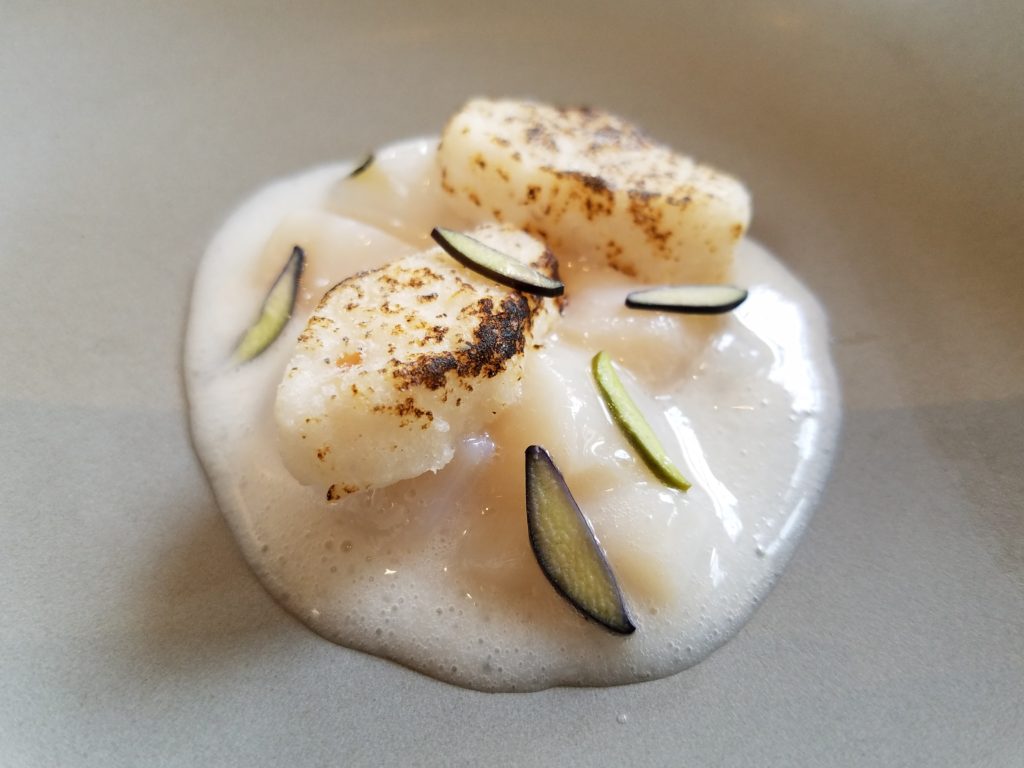 3. Tubers- Oca- Olluco- Potato. It's amazing what you can do with potatoes and root vegetables.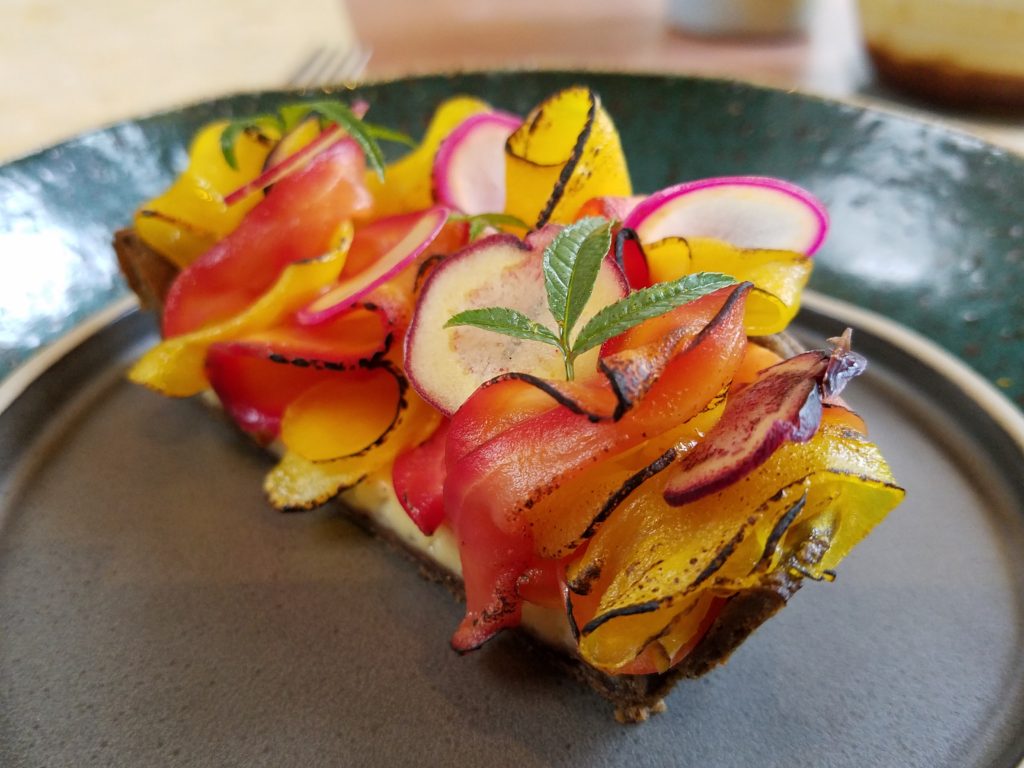 We added this langoustine course from the a la carte menu. The crispy langoustines and tubers were served in a thick cream.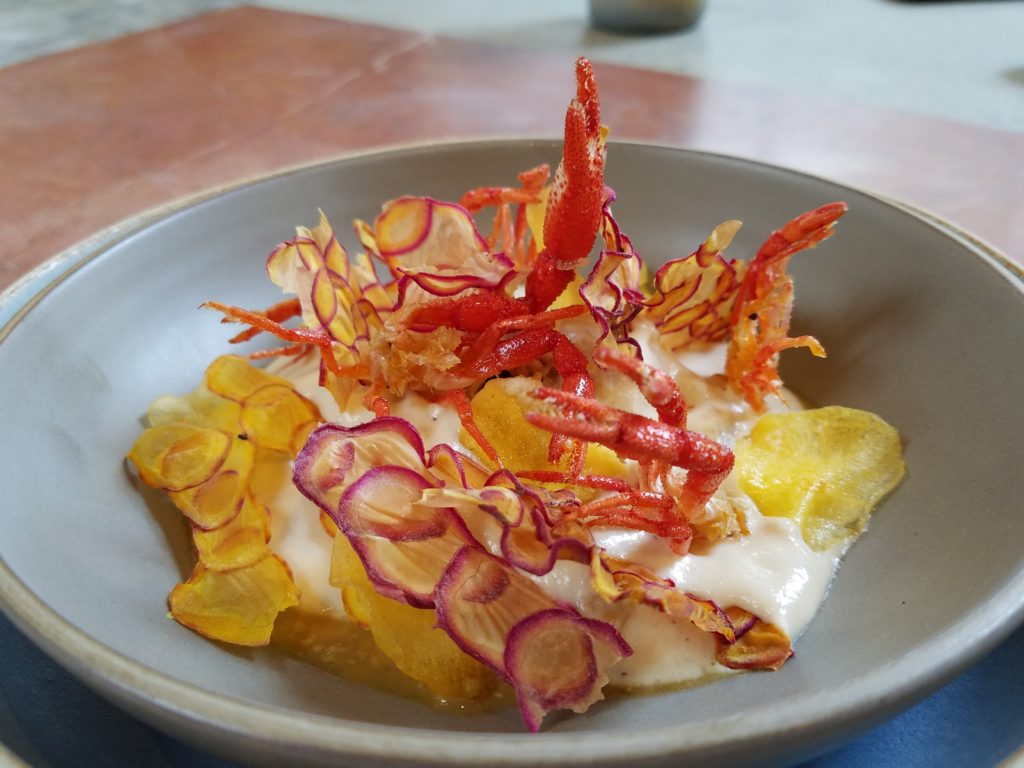 4. Cured Duck-squid-onion-kanihua. As a meat course, it wasn't heavy. What looks like pita pockets behind the duck is called kanihua. Kanihua is made from quinoa and other grains and colored with squid ink. It was filled with a type of cream cheese. We added the tartar to the bread pocket and ate with our hands.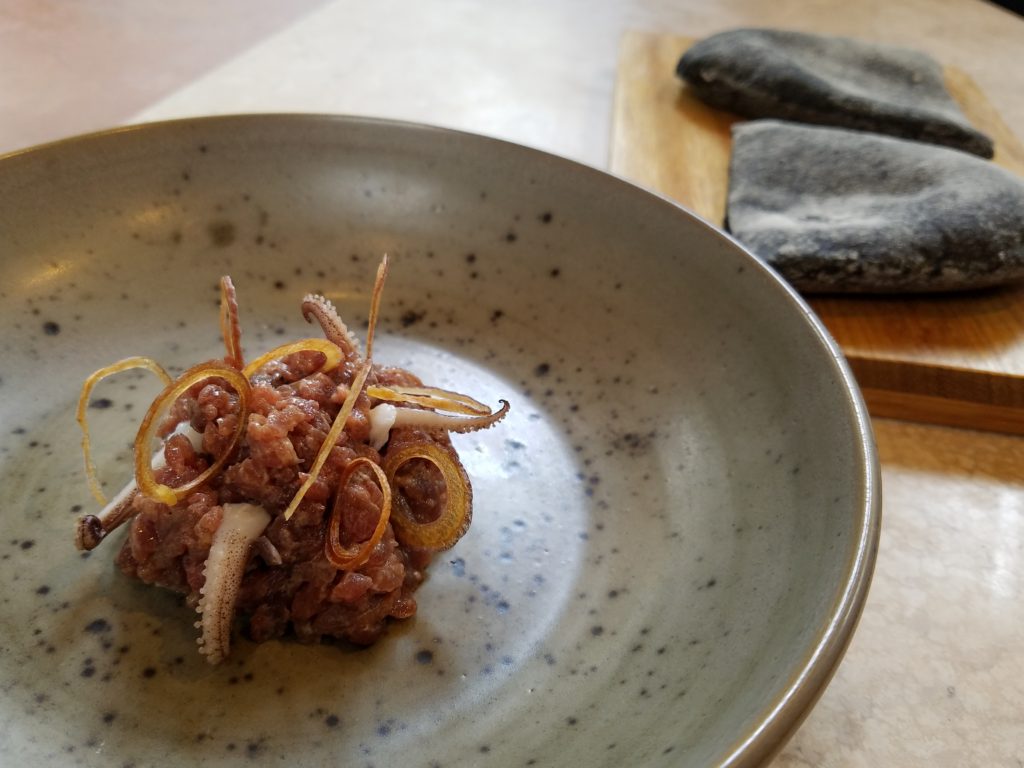 5. Vegetal Diversity- Yacon- coffee broth- chonta- artichoke. Combination of various earthy flavors.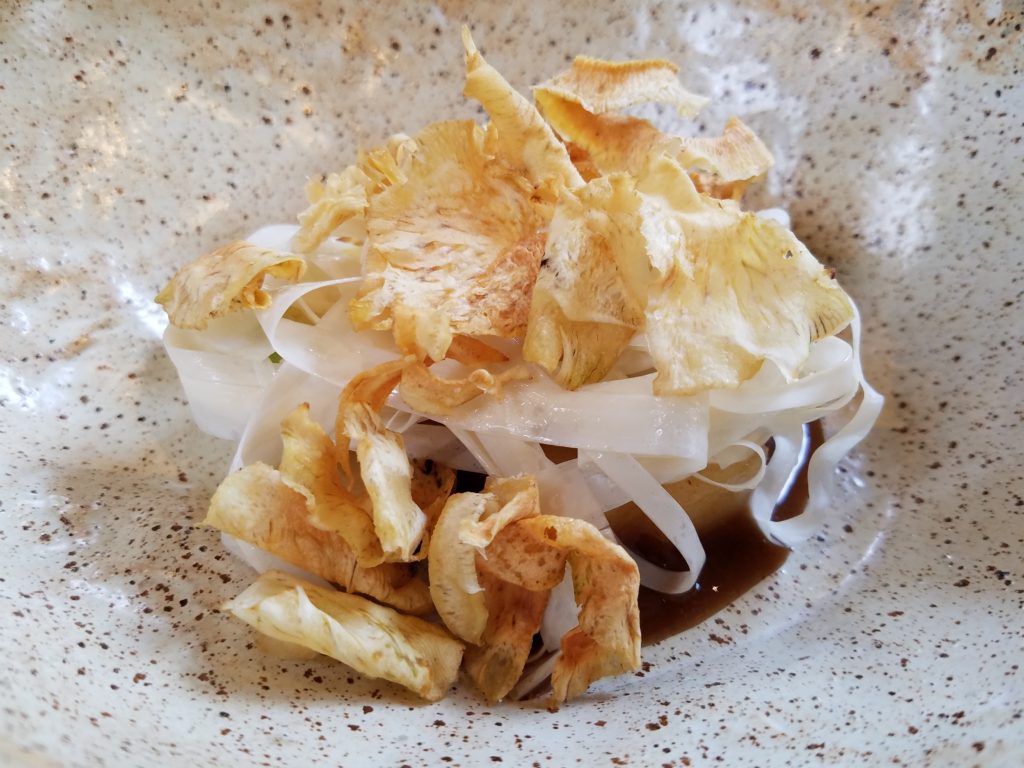 6. Beef & Coconut- Coconut- Cashew- Macambo- Paico. Though it was extraordinary, the richness seemed out of place with the lighter fare on the tasting menu.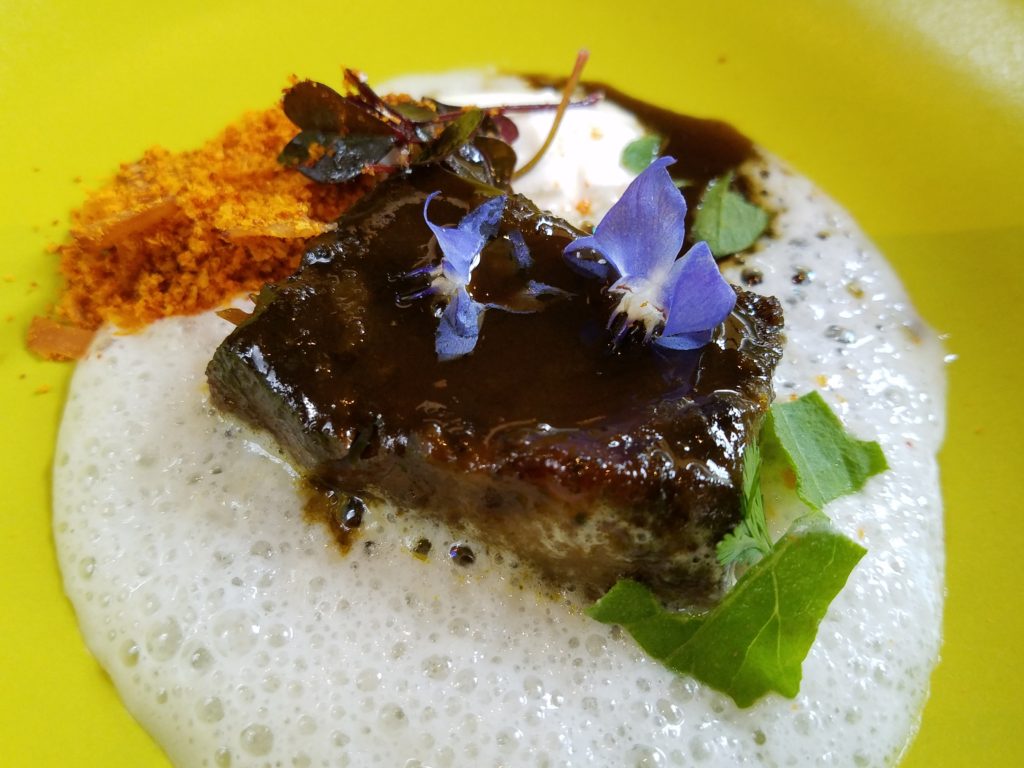 7. Frozen Purple Mashwa- pitahaya (also known as dragonfruit)- muna. Mashwa is a bitter tuber grown in Peru and Bolivia. In this dish, the chef has taken a root vegetable and made it into a dessert.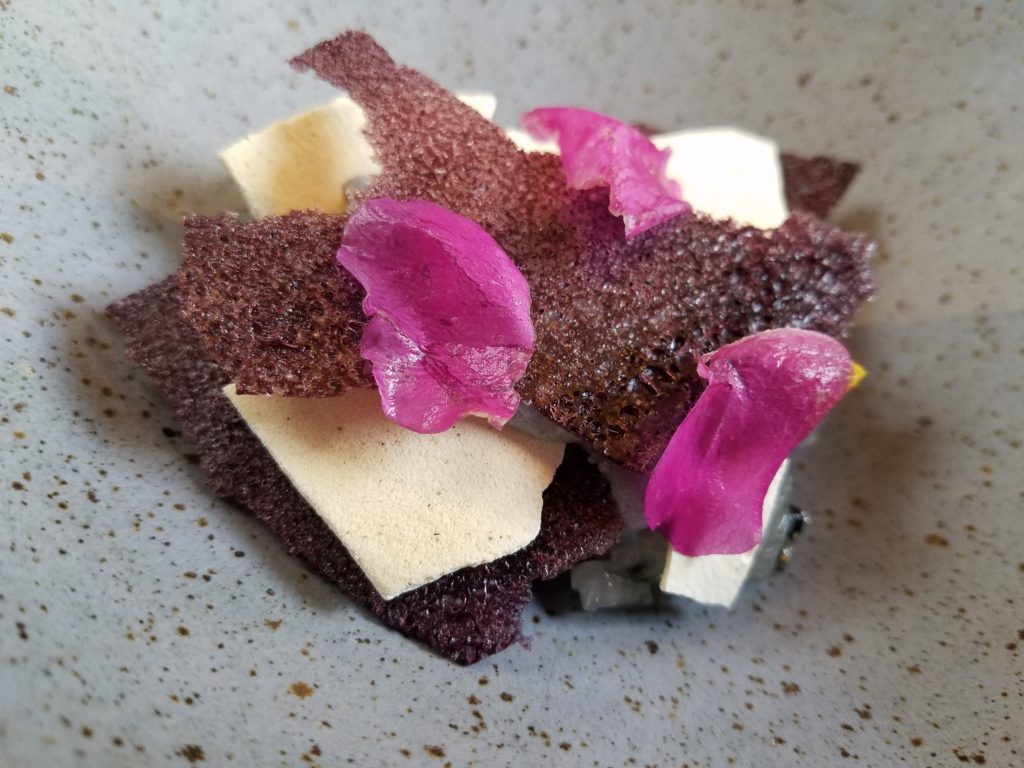 8. Cacao from MIL- chirimoya (a sweet fruit) and Amazonian honey. Bitter chocolate and sweet honey come together in this dessert.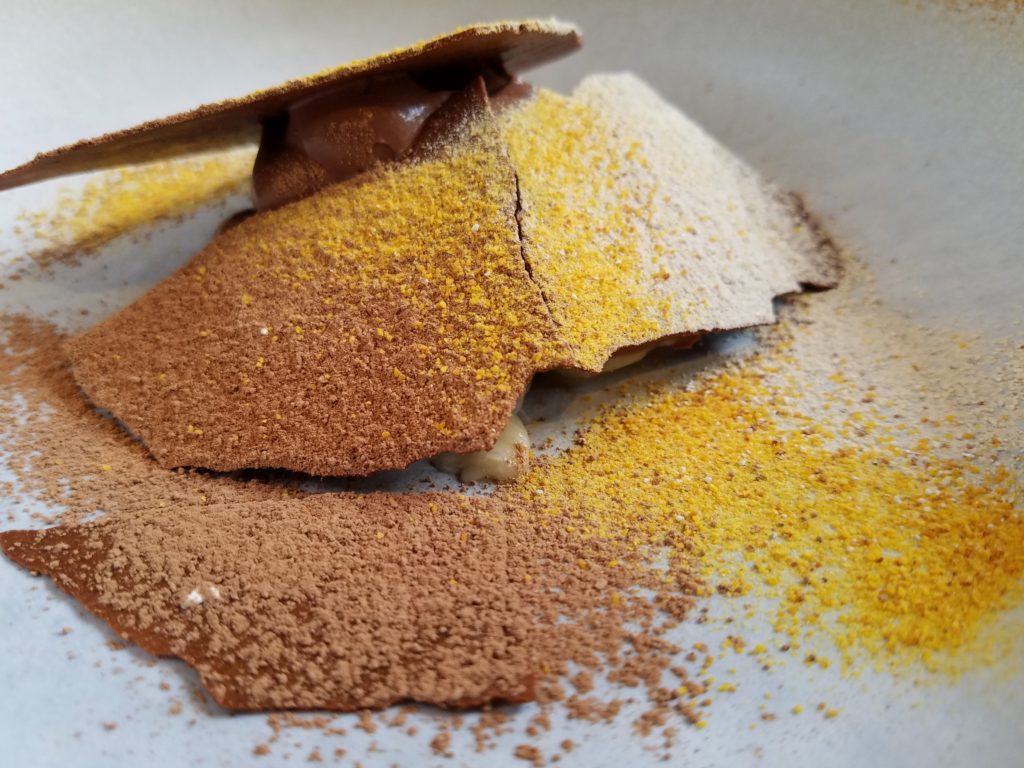 If we had had more time in Lima we would have loved to dine here again and try more items on the menu.
Pía León and Virgilio Martinez are creating a dining dynasty with their new projects and restaurants around the world. León and Martinez also lead the team of MIL in Cusco, ranked number 36 on Latin America's 50 Best Restaurants. We can't wait to see what else this dynamic duo conceive in the years to come. Read about the #2 restaurant on Latin America's 50 Best Restaurants, Central in our post: The Exotc Flavors of Central
Disclosure: The link below is an affiliate link which means we will receive a small commission when you make a purchase at no additional cost to you.