Valley Ho- Scottsdale's Premiere Boutique Hotel
Hollywood hipsters, drive-in theaters, and rock'n'roll defined the 1950s.  Even before Scottsdale had a downtown of big name shops, upscale dining, and artsy galleries, Valley Ho was the private retreat for the rich and famous. Today, it's a glimpse into the past with the modern luxury of today.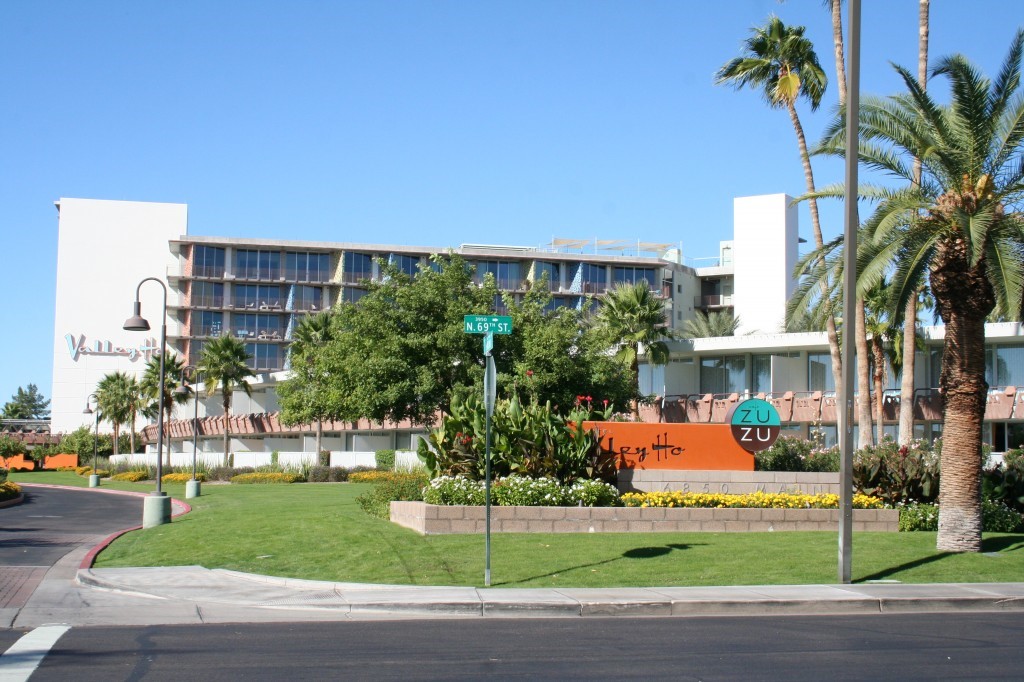 Designed by Edward L. Varney in 1956, this minimalist modern hotel welcomed the elite of Hollywood and other dignitaries.  Central air conditioning allowed it to be open year round. The Valley Ho also offered a black and white television in every room, which was a big deal back then.
Robert Wagner and Natalie Wood held their wedding reception at the Valley Ho, and it was a favorite getaway of many celebrities including Cary Grant, Roy Rogers, Bette Davis, Humphrey Bogart, and Tony Curtis. Can you imagine soaking up the sun next to Marilyn Monroe? Or enjoying a classic martini while ­­­­­­­­­­­­­­­­Jimmy Durante played the piano in the lounge?  You can feel a vibrant energy and almost hear the music and laughter of a time gone by.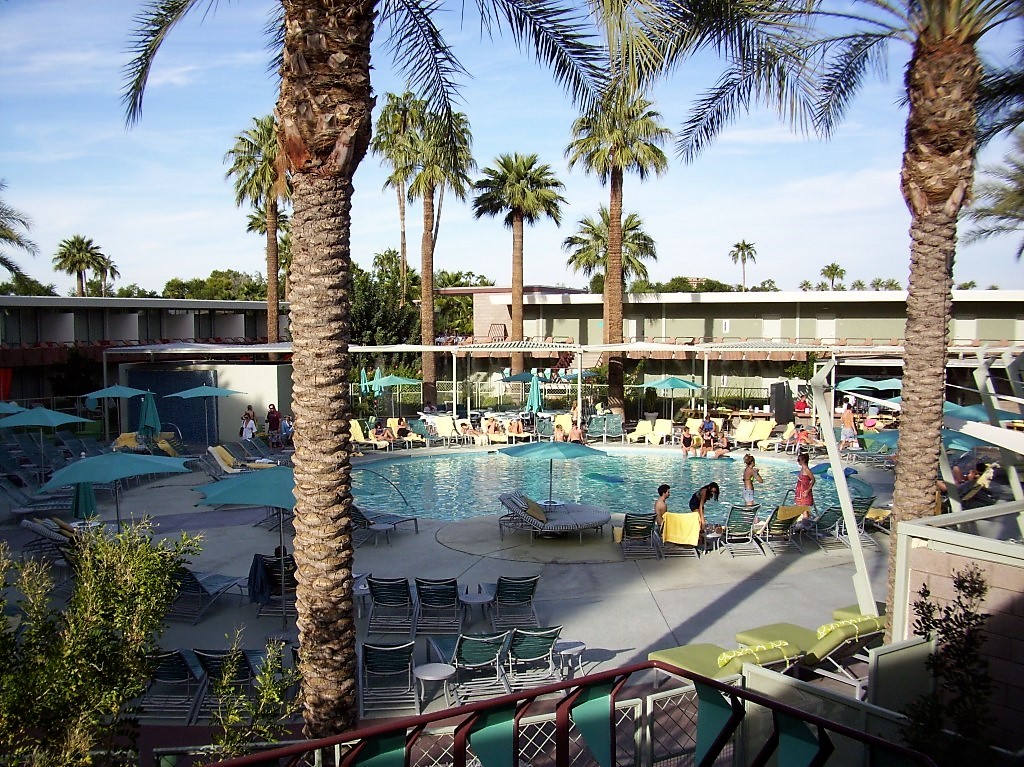 In 2005, Valley Ho received an $80 million renovation and expansion that included the VH Spa, Café ZuZu, the tiki inspired Polynesian restaurant Trader Vic's, the new OH pool, and a 7-story addition of one and two bedroom suites.  Modern day luxuries and conveniences were added while keeping with the simple clean lines of the 1950s era.  Retro colors of blue, orange, sage, and brown flow throughout hotel.
Room plans differ depending on the needs of the guest.  Some have kitchens and others have freestanding bathtubs in the bedroom.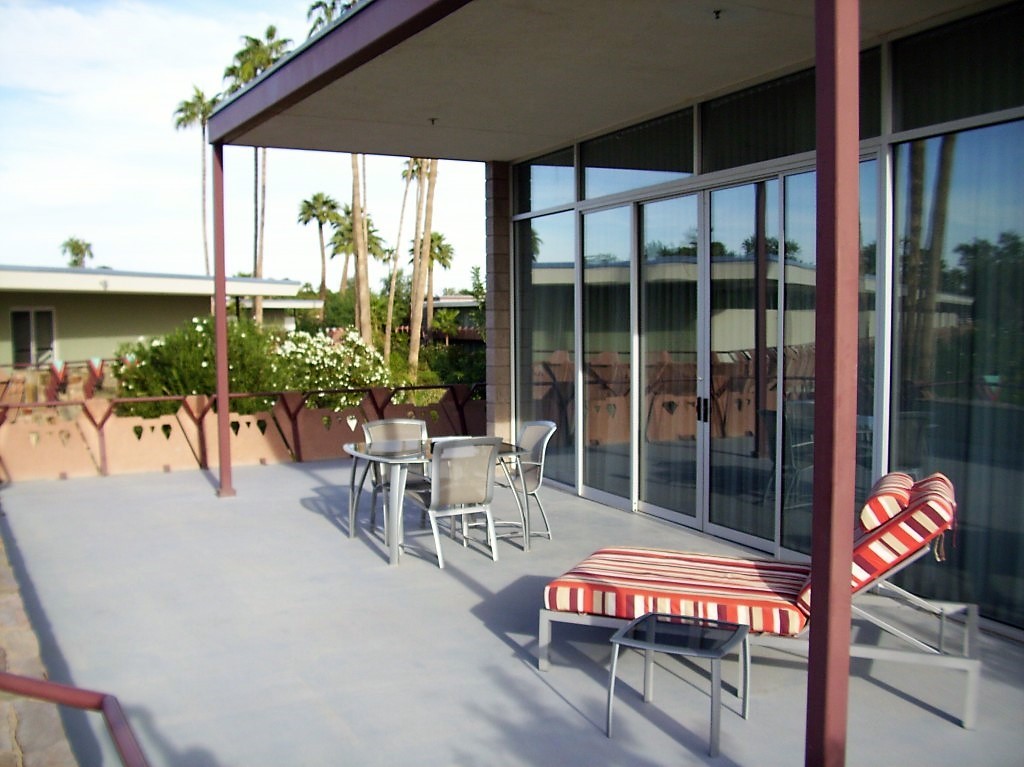 Our aptly named Terrace Suite was in the corner of the main building, and featured a wraparound balcony that could easily entertain a private Oscar reception after-party.
This year, Valley Ho celebrate's it's 60th anniversary!  Incredible events are  like live music, pool parties a the OH and holiday specials. Café ZuZu's bakes their scones fresh every day.  Enjoy the make-your-own Bloody Mary bar with brunch.  Valley Ho's Magical History Tour enlightens visitors about the history, architecture, and gossip of the famous Hollywood retreat. Located at the west end of Main Street in Scottsdale, it's within walking distance of over a hundred galleries, ritzy shops, and fine dining.
Valley Ho is more than just a place to stay. It's a destination.