Best Restaurants in Guadalajara
Tortas Ahogadas may be the signature dish of Guadalajara, but this metropolis is rich in history and cuisine. From street food to fine dining, your choices are endless, not only for Mexican cuisine, but for other international favorites as well. There's a few restaurants that really stand out and have received numerous accolades for their tasty finesse. So if eating at the best restaurants in Guadalajara is one of your goals, then make your reservations for these spectacular restaurants.
Disclosure: Some links may be affiliate links where we receive a super-small commission at no additional cost to you if you click through and make a purchase. We call this our Chocolate & Churro Fund.
1. RESTAURANTE ALCALDE
Av. México 2903, Vallarta Nte., 44690 Guadalajara, Mexico
Restaurante Alcalde is a hidden gem in the foodie world. Ranked #54 on the Worlds Best Restaurants List 2023 and #41 on Latin America's 50 Best Restaurants list 2022 (both sponsored by San Pellegrino). Meaning "mayor" in Spanish, Alcalde features elevated Jalisco regional cuisine. Different multi-course menus are offered for your dining pleasure.
Local Feel of Alcalde
The most memorable dishes for us were the juicy, roasted sweetbread taco and the tiny baby crawfish sauteed in shellfish oil and served with fresh blue corn tortillas and salsa The crawfish were smaller than the width of a fork so they were eaten shell and all. Chef Francisco "Paco" Ruano came out to visit each table. I'm not sure if he does that every night, but there were some locals who were obviously frequent diners. Pictures below are of some of the other dishes we had.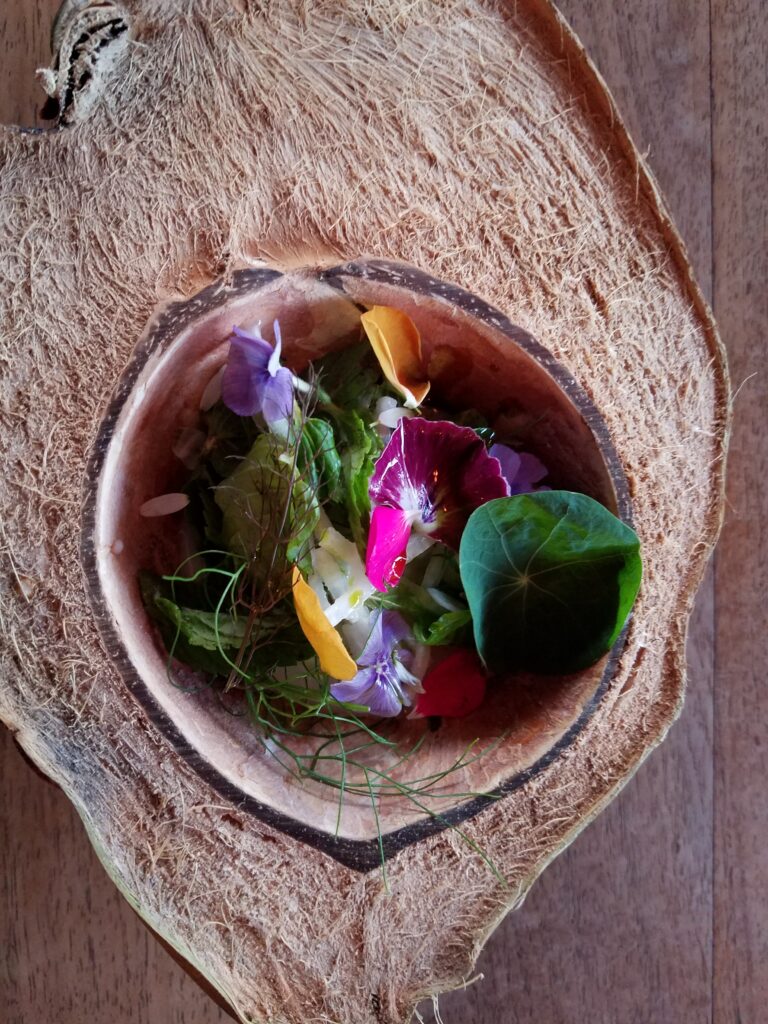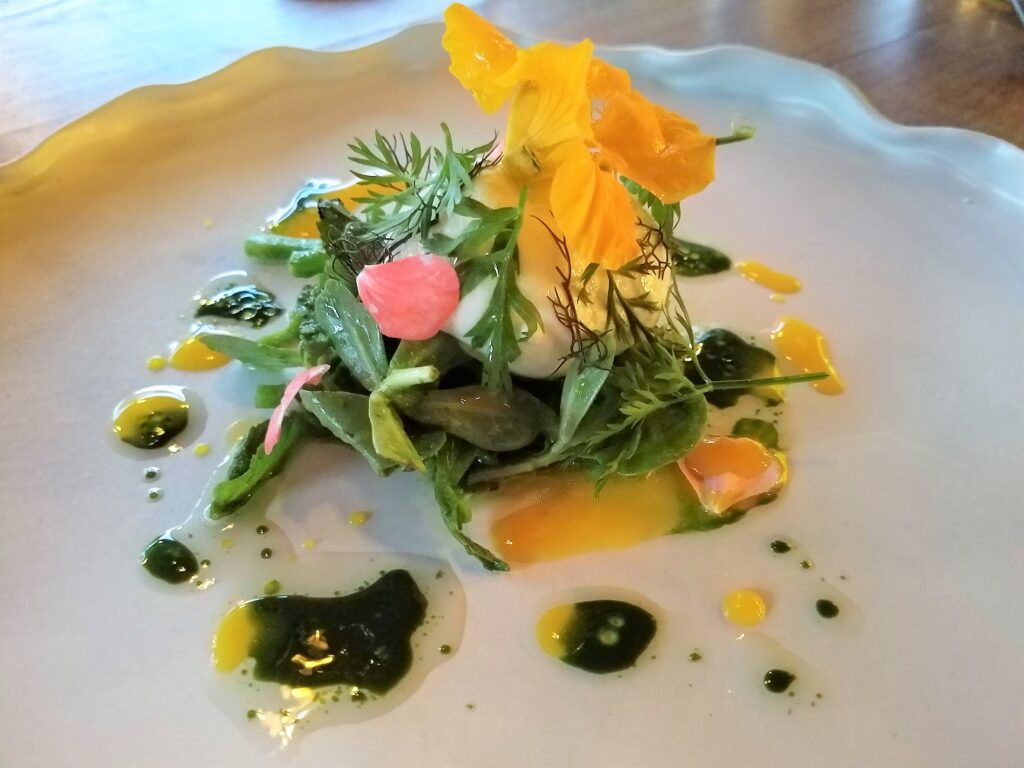 La Docena Oyster Bar & Grill
São Paulo 1491, Providencia, 44630 Guadalajara, Mexico
We've eaten at both La Docena Oyster Bar & Grill, a Lousiana- style oyster bar located in Guadalajara and Mexico City. The Guadalajara location is listed on Latin America's 50 Best Restaurants List at #42.  Both restaurants offer a la carte menus, and one section is devoted to Po'Boys. These restaurants are not what you would expect on the best restaurants lists. Service is very informal, even slow at times, and the atmosphere is more like a local beach bar. Still, the seafood is impeccably fresh and prices are very reasonable.
The Freshest Seafood at La Docena
We ordered the Fuente Royal, a huge tower of seafood which included blood clams, chocolate clams, 30 assorted oysters. an assortment of ceviche, as well as crab, scallops and sashimi. The perfectly steamed crab and tender scallops were delicious. Save room for dessert because the cajeta lava cake is to die for!
Fuente Royal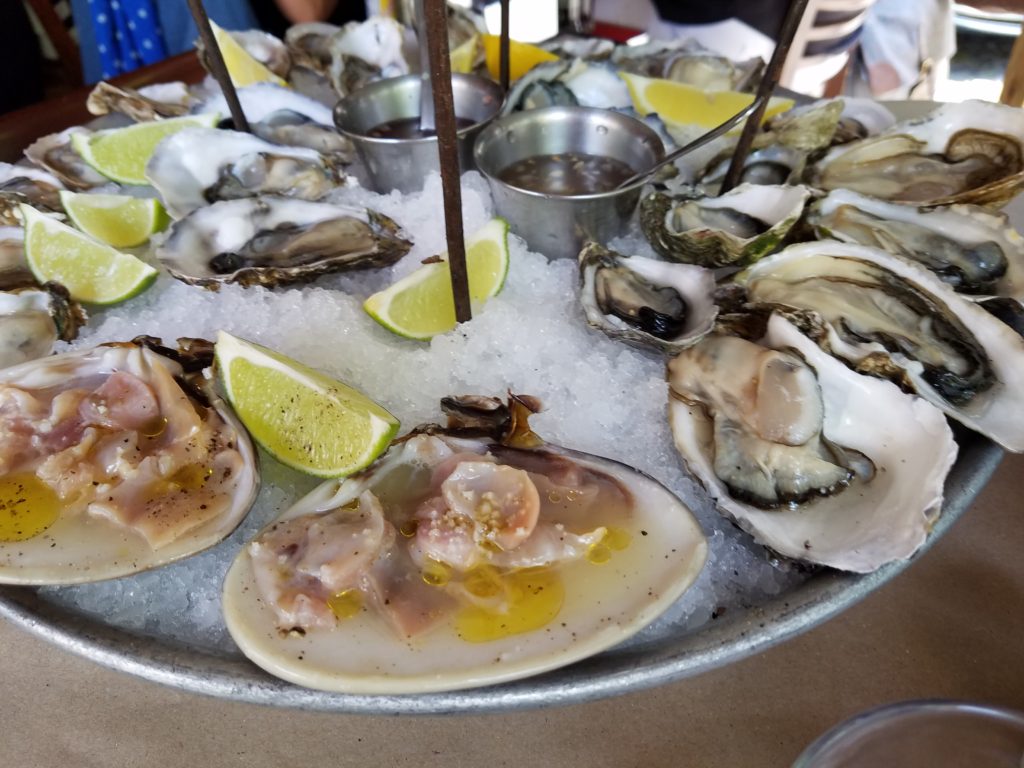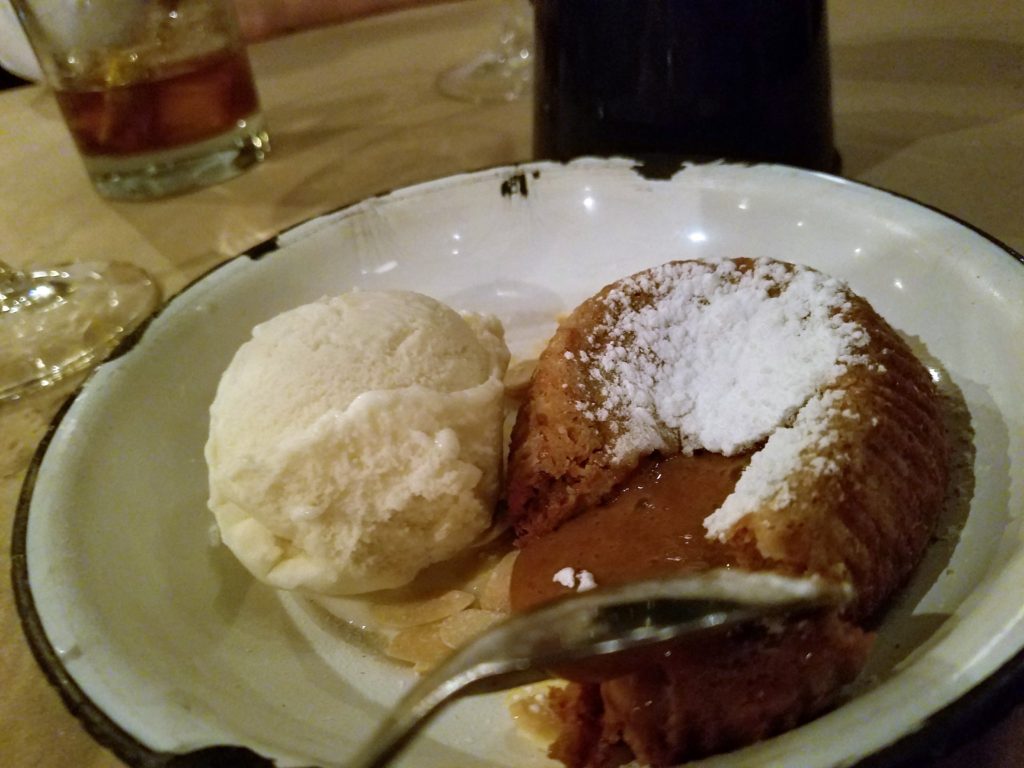 If you are interested in planning a trip to Mexico around the best restaurants, check out our post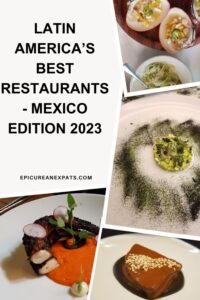 HUESO
Calle Efraín González Luna 2061, Col Americana, Obrera, 44150 Guadalajara, Mexico
Hueso (which means Bone in Spanish) is a restaurant you would want to bring friends to for a unique dining experience. The restaurant is located in the Lafayette neighborhood, a very posh part of the city. Custom designed mini-mansions line the streets. Hueso is located in one of these mini-mansions in the middle of a tree-lined residential street. The entire building is covered in bone colored tile with odd designs on each. The same artist that created the tiles also makes their plates.
Family-Style in Hueso
A straight, sixty-foot long table that begins close to the entrance and flows down steps out into the backyard. You sit across from your spouse or guest at this big communal table. There is an open kitchen right next to the table so you have free entertainment.
The meal is served "family-style" which in this case meant the portions were huge even for two people sharing. Our waiter gave us some tips and suggestions, but it was still more food than we could eat.
Delicious Dishes at Hueso
We ordered one appetizer, mussels steamed in beef broth with lots of roasted garlic and served with bread. It was tough not to continually dip the bread in the sauce as we still had two main courses on the way.
Next came our duck confit and rack of lamb entrees. The  rack of lamb was a whopping 1.1 pounds cut for service into three rib mini racks. (This is why we mention bringing more people. It's a lot of food!) Both dishes came with remarkable charcoal grilled veggies, including delicious root vegetables from an organic garden. Hueso is an elevated comfort-food experience. We would definitely eat here again.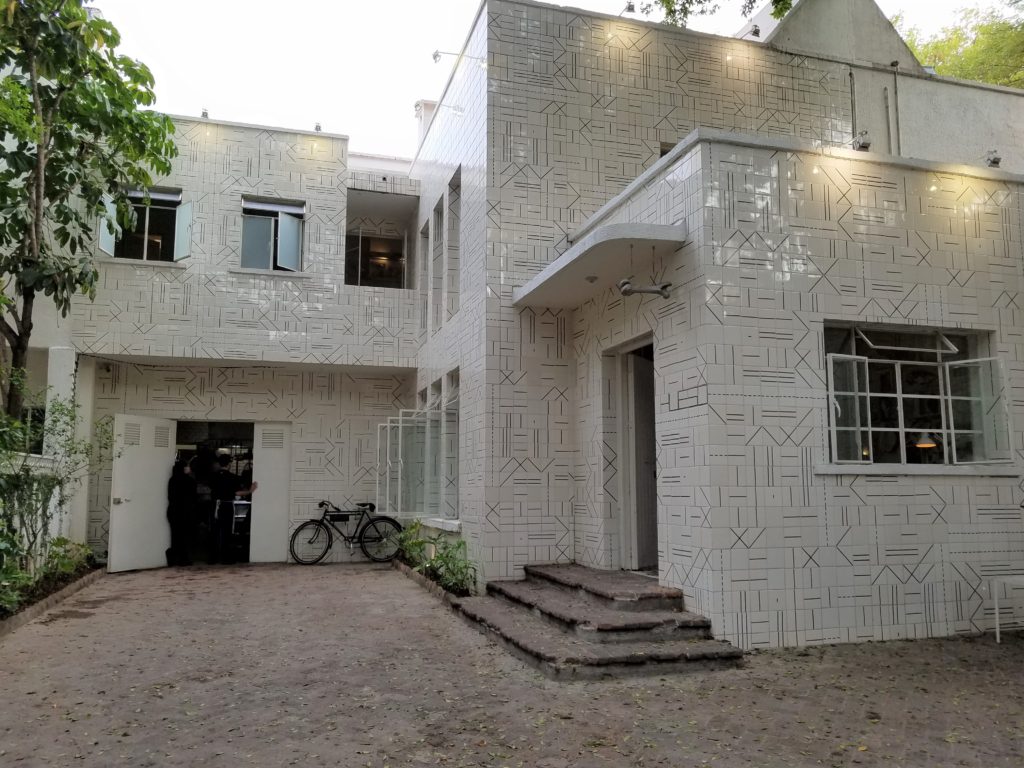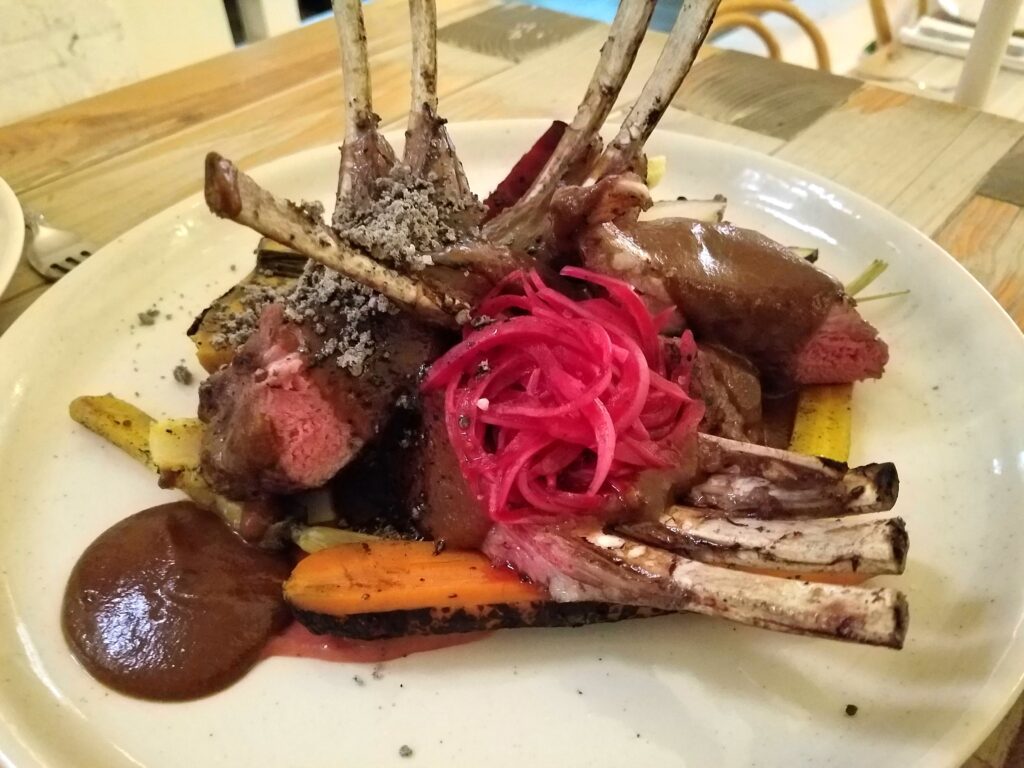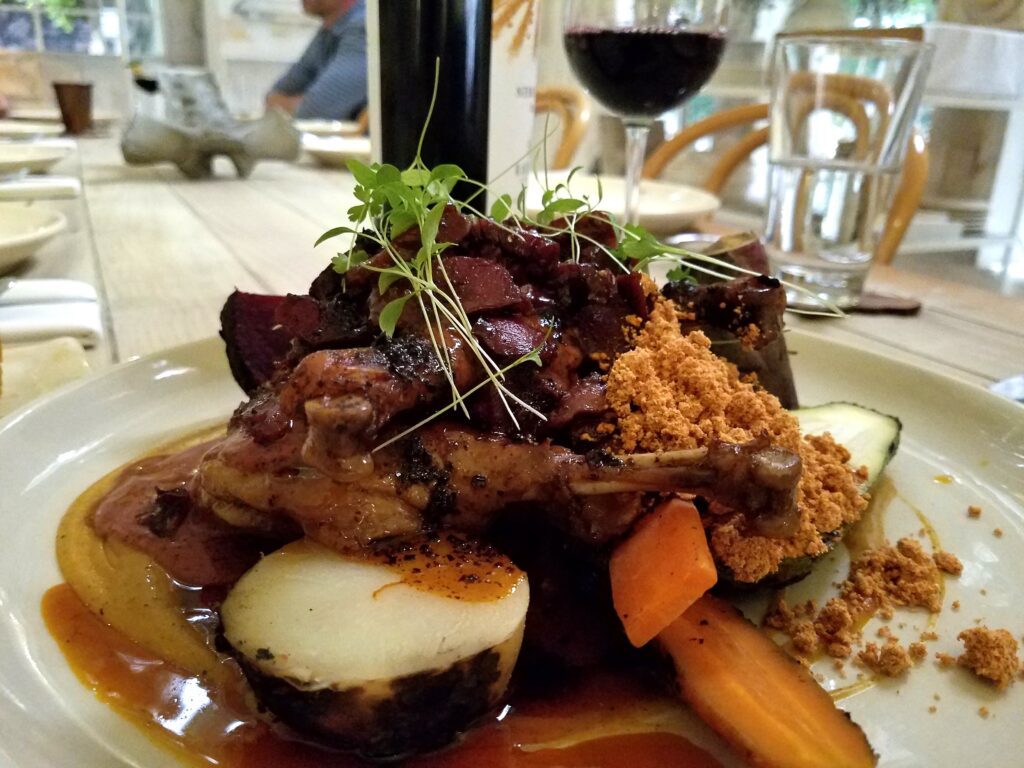 What's on Your Dining List?
This is just a small sampling of the best restaurants in Guadalajara. Spend some time exploring the Centro and different neighborhoods in Guadalajara and you'll discover more favorites from street vendors and mom'n'pop eateries, to other upscale dining options.
Pin This For Later!