Chifa Cuisine With Chez Wong
Chifa is how to describe Chinese-Peruvian cuisine. In the early 20th century, Chinese immigrants moved to Lima and tried to recreate their Cantonese dishes with the few seeds they brought over and Peruvian ingredients. The combination of unique flavors grew quickly in popularity. Chez Javier Wong is famous for his ceviche and Chifa cuisine. If you come to Lima and don't eat at Chez Wong, you haven't experienced Lima.
Because this is mostly a one-man operation, reservations are required. Chez Wong needs to know how much to buy at the market that day for his lunch-only dining. There isn't a menu. You eat what he serves you. Getting a reservation at Chez Wong required some phone skills in Spanish (which I didn't do too badly on), or you can try emailing him.
From the outside, it looks like any other house. The small sign out front is the only giveaway that there is a restaurant behind the fortified wall. We weren't sure if we should ring a bell or just open the door since we were a bit early for our reservation. A man came running over to us, asked us who we were, recognized our name and let us in. The secret security was amusing.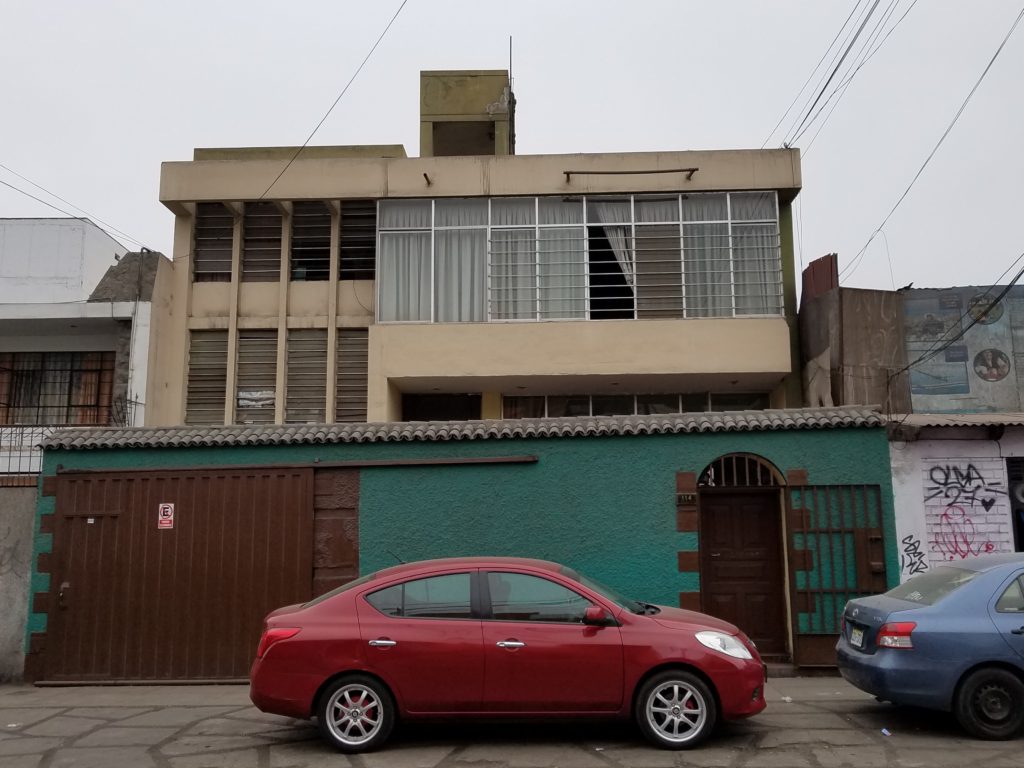 The simple dining room had about 12 tables in it, and one wall was adorned with magazine covers of Chez Wong and honorable mentions from various institutions for his Peruvian cuisine. One notable picture in the middle was of Anthony Bourdain with Eric Ripert with Chez Wong.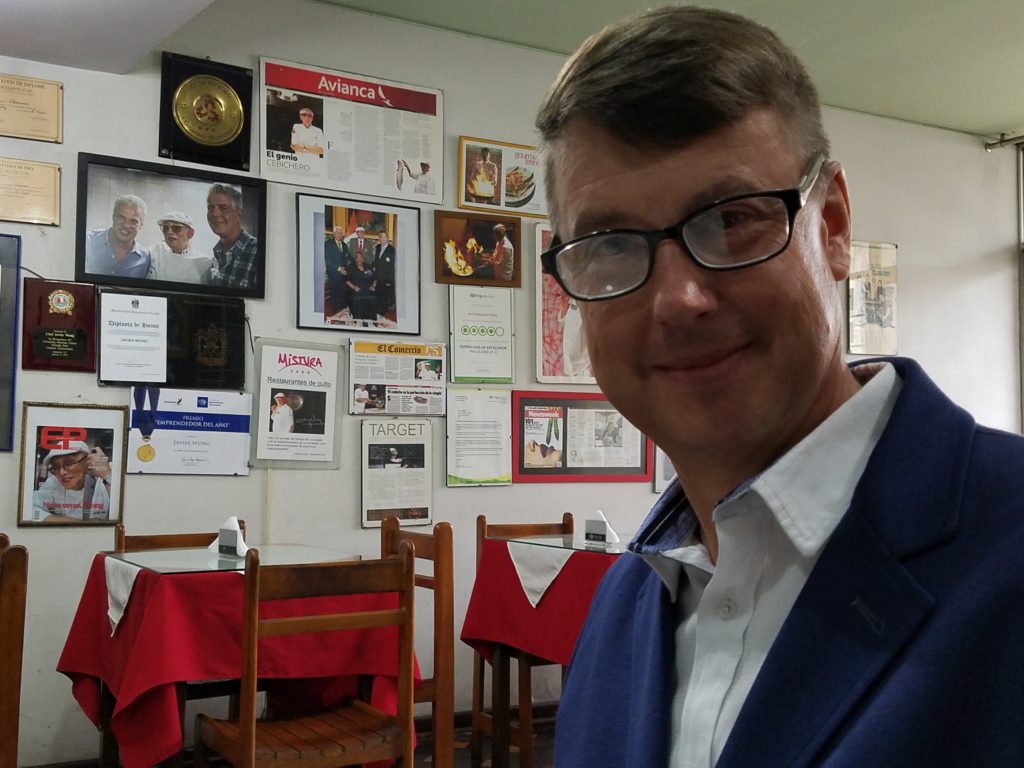 Chez Wong entered the room, and a rush of excitement filled the air. He waved at everyone, and even posed for a few pictures.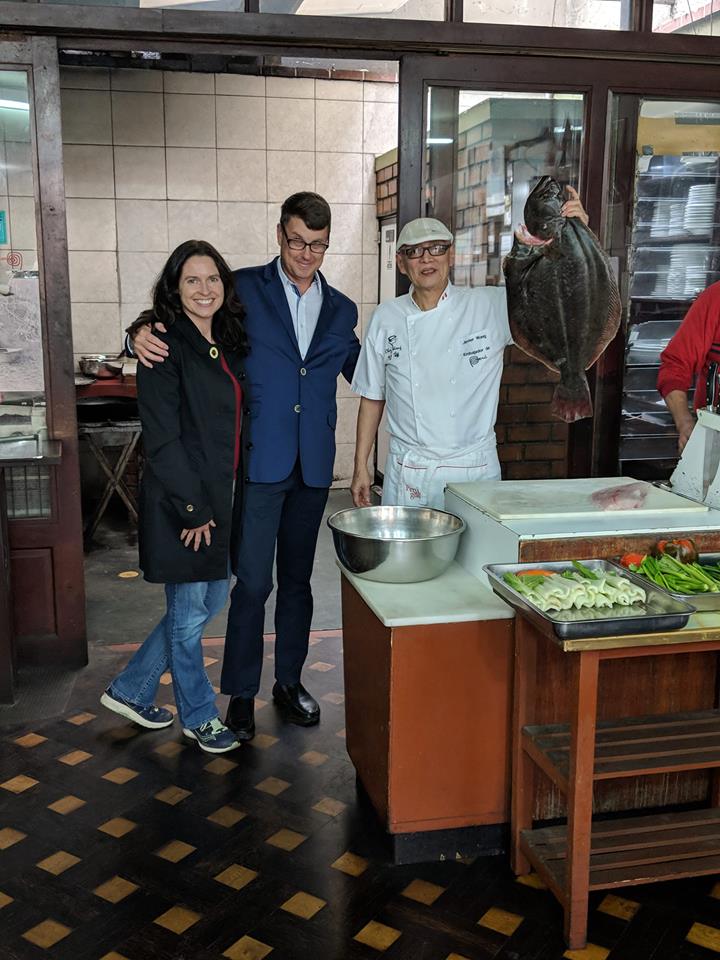 Tom ordered a beer and I ordered Inca Cola. This soda drink tastes a bit like bubble gum and is great fror extinguishing the chili pepper heat in your mouth.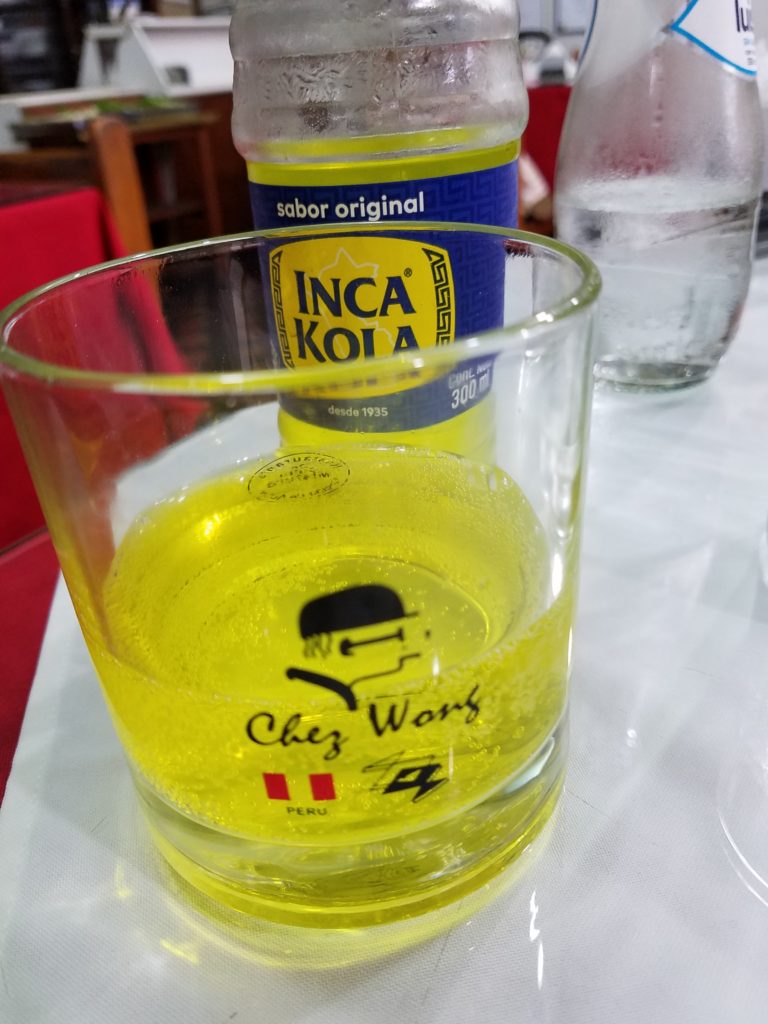 The small staff at Chez Wong moved around him in a choreographed dance. Beside him, one person chopped some of the ingredients. Another waited behind him in the kitchen to change out Chez Wong's cutting boards. The third controlled the front-of-the-house dining area. Chez Wong never measured anything, just eyeballed it according to how many mouths he needed to feed.
Ceviche
Chez Wong started on a ceviche, slicing a huge piece from the turbot (a type of flat fish like a flounder) he no doubt bought that day.  A few quick slices of the knife, and the fish was reduced to bite-size chunks. He threw them into a large stainless-steel bowl, added octopus, onion and finely chopped spices, then poured in the lime juice. A couple of expert flips to mix up the ingredients in the bowl, and he served everyone a huge helping. It was absolutely delicious with a bit of a kick from some chilis. Even the octopus was just the right texture of chewiness which I'm rather picky about.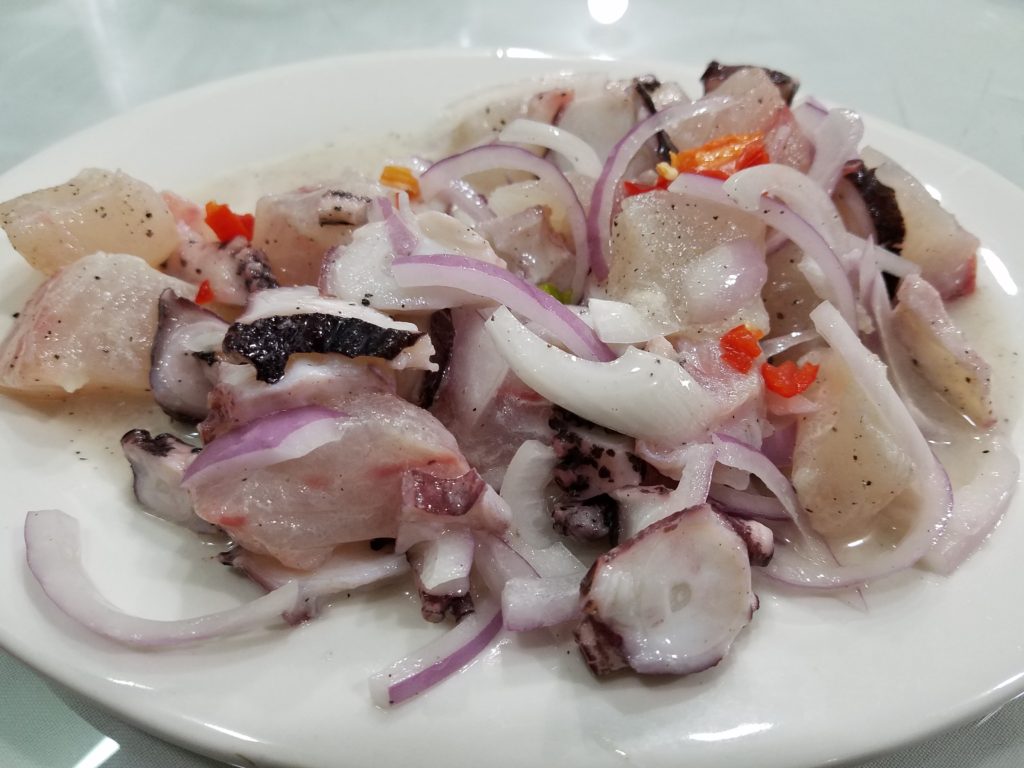 The front-of-the-house man noticed we had a hard time eating all of the ceviche (it was a large helping). He suggested we share the next courses. I wish he had suggested sharing the ceviche because the next 2 courses I could have eaten all day.
Wok Courses
The ceviche was followed by different Chifa dishes. Chez Wong invited us to watch from just outside the kitchen. He chopped up chunks of turbot and added mushrooms, cashews, and other vegetables to the wok along with soy sauce and sesame seed oil. In less than 45 seconds, our second course was ready.
Chez Wong definitely has some impressive wok skills.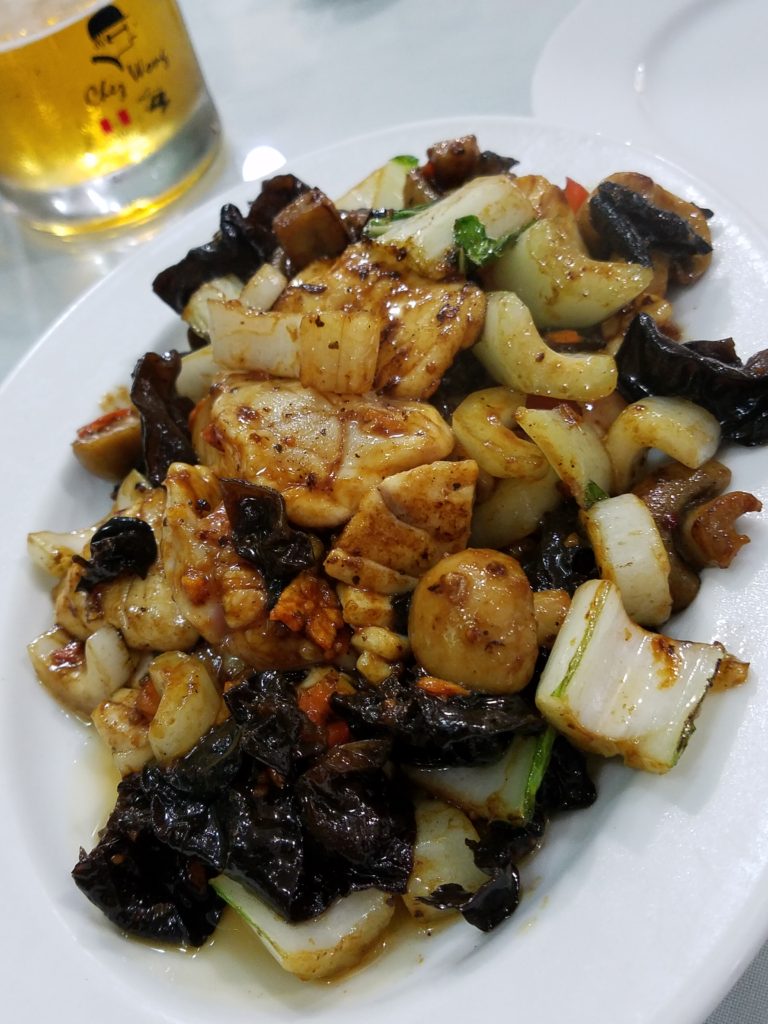 Our third course was another wok masterpiece of turbot, spring onion and sweet chili sauce. The sweetness was a nice contrast to the earthiness of the last course.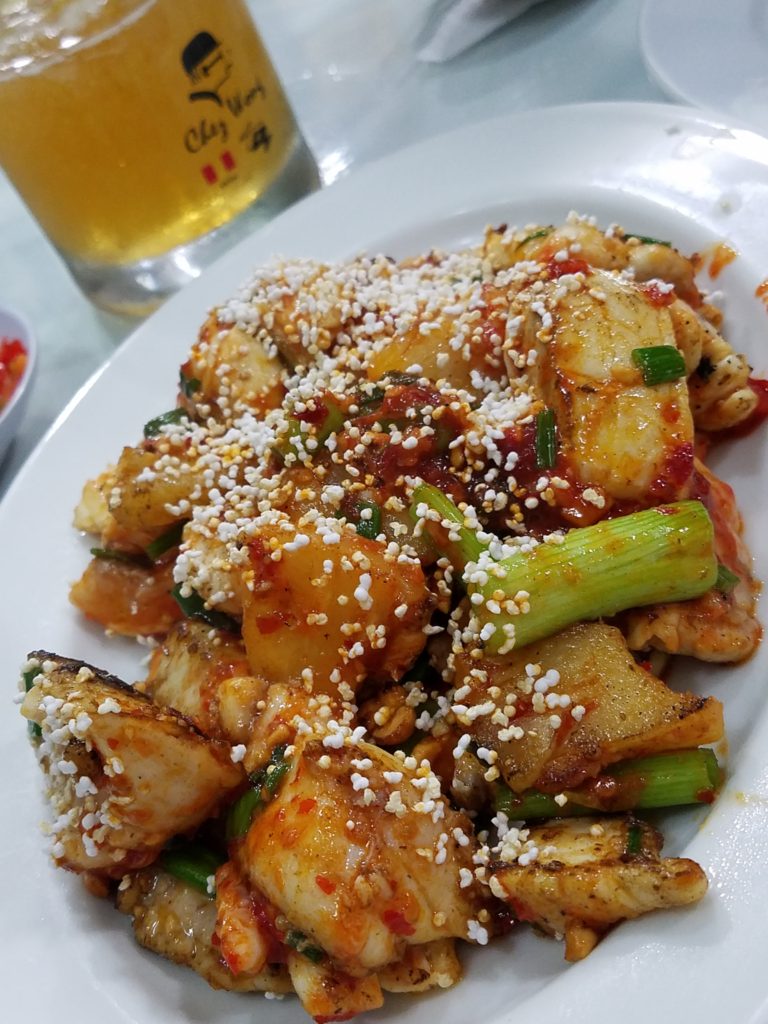 With over 6000 Chifa restaurants in Lima alone, you're bound to have great food wherever you go. Chez Wong brings a personal touch that can be tasted in the combination of ingredients of his creative cuisine. If you go to Lima and don't eat at Chez Wong, you really haven't experience Lima.
Disclosure: The link below is an affiliate link which means we will receive a small commission when you make a purchase at no additional cost to you.