Adventure Cruise Destinations For An Unforgettable Holiday
You know we like small group tours and adventures, and we want to share these options with you. This is a sponsored post by the luxury small cruise ship line Aqua Expeditions. Smaller cruise ships go to places where the big ships can't, and offer more time and experience in the places they go. 
Who doesn't like to spend holidays on a cruise adventure making its way to the most beautiful destination? If you don't have thalassophobia, we highly recommend you consider an adventure cruise destination trip for your next holiday.
 We have listed some unforgettable holiday destinations for you in this article, so buckle up as we take you on a whimsical ride to your next destination! A cruise is considered to be one of the most luxurious ways of traveling to your destination. By traveling on a cruise, you will be able to enjoy the journey as much as the destination itself.
 We say this because cruise ships are built to provide their passengers with the utmost comfort that they deserve, including; luxury suites and rooms for accommodation, different recreational activities on board, fancy restaurants, bars, etc.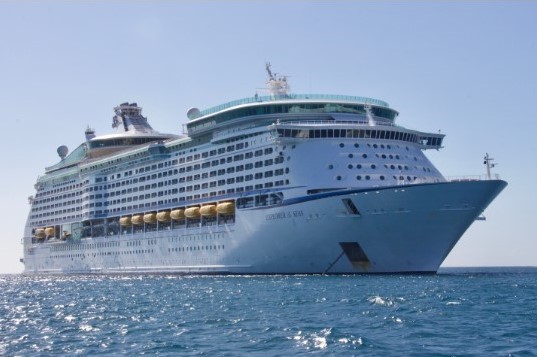 Copyright: Matthew Barra on Pexels I License: CC0 Public Domain
You can book your dream cruise easily on this link. Trust us, you won't regret planning your next holiday trip on a cruise. Now that you might be convinced to book a cruise let us dive into the best adventure cruise destinations for your unforgettable holiday!
Galapagos Islands
This destination is for all the wildlife lovers out there! If you love nature, then we know that the Galapagos is the place to go without any doubt. These islands inhabit unique wildlife which is not seen in any other part of the earth.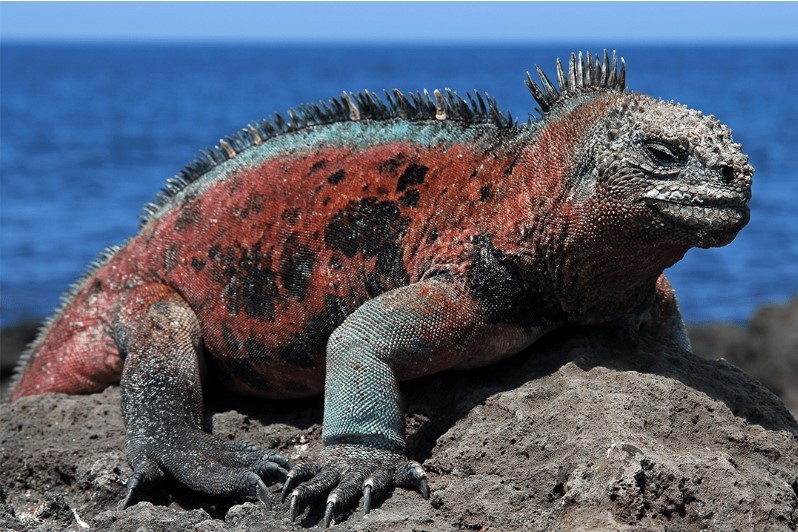 About 97% of the Galapagos is designated as a national park. This national park includes more than 3,000 square miles of land and is home to several unique animals, including giant tortoises, boobies, penguins, swimming lizards, and many more!
Even if you get bored with the animal life roaming around on the land, you also have the option to go snorkeling with the utmost beautiful marine life of the Galapagos. Once you go snorkeling, you will be able to see sea horses, colorful tropical fish, and sharks, to name a few.
Mekong Delta
It is located in southern Vietnam with a vast maze of islands, rivers, and swamps. The best attraction of this place is the floating markets, villages surrounded by rice paddies, and Khmer pagodas. The primary mode of transportation here is through boats, and the tour usually begins from Ho Chi Minh City.
To visualize your experience, you will need to imagine yourself being sailed from one site to another while elbowing for space on a small canal. This is a unique experience that might sound completely opposite to how a tropical dream trip should be, but we guarantee you that if you are an adventure lover, then this would be the best trip of your life.
The breathtaking greenery of this area and the tasty coconut drinks makes it all worth it, after all! This place allows you to experience the countryside atmosphere while having a sampan ride down the canals.
Komodo Island
Komodo Island comes under the lesser Sunda chain of Indonesian Islands. The main attraction on this island is the three meters long Komodo dragon monitor lizard, which is only found in this area! Komodo national park is home to more than 4,000 dragons, several rusty-red volcanic hills, and a forest and savannah.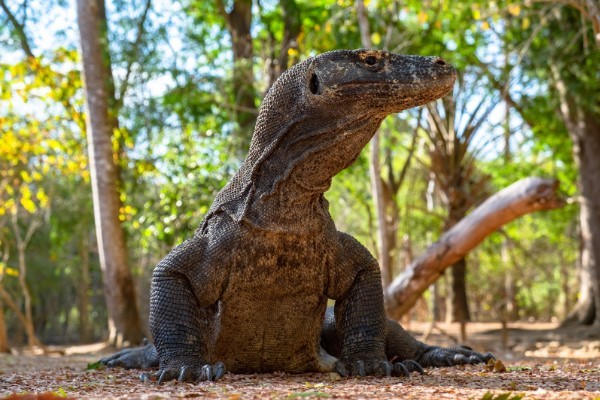 Copyright: Dimitri Dim on Pexels I License: CC0 Public Domain
Not only the dragons but on this island, you also have to opportunity to dive down into the water to see the amazing marine life. On a cruise here, you will have access to not only Indonesia's but the world's top diving spots!
Moreover, the pink beach located in Komodo is one of the most Instagram-able places in the world. The pink sand contrasting with the luscious greenery and turquoise water will serve as a treat to your eyes! Which is the reason that this island has been named one of the most beautiful beaches in the country.
Raja Ampat Islands
These islands are located off the northwest top of Bird's Head Peninsula in West Papua. Raja Ampat inhabits hundreds of jungles, beaches, and coral reefs with beautiful marine life. You can also find ancient rock paintings and caves on Misool island. You can also see the crimson bird of paradise on Waigeo Island.
Every year, many people visit the island for world-class scuba diving. But even if you are not a fan of marine life, there are many other reasons for you to choose Raja Ampat as your next destination trip.
The other attractions include; walking on the floating island (Pasir Timbul), disconnecting from the outer world, and even if you are not a big fan of scuba diving, you can still go snorkeling at a Jetty and see the marine life while being under less than 10 feet water.
Book your Cruise And Have A Fun-filled Adventure
Other than the four adventure cruise destinations mentioned above, there are hundreds of other adventure cruise options waiting for you out there! So, the only thing left for you to do now is to book your cruise as soon as possible for your next trip.