Santa Rosa Jauregui- A Real Working Mexican Town Without the Tourist Traps
Santa Rosa Jauregui is known for the best carnitas in the country, but there's so much more to this little town. While Queretaro caters to tourists and big businesses, Santa Rosa Jauregui is where we get our real Mexican experience. This is a real working town with all the Mexican charm you've read about in guidebooks without being a tourist attraction. It has its own lively Mercado, an enormous church, a main street where you can find just about everything you need and even its own theme park, Parque Bicentenario. This is where we go to immerse ourselves fully in the Mexican life. The best way to experience Santa Rosa Jauregui is on foot.
Parque Bicentenario
For not being on the tourist circuit, Santa Rosa Jauregui has its own small town theme park, Parque Bicentenario. A 15-minute walk from our house takes us through the back entrance which is the prettiest part of the park.  We walk down the hill past the gorge that separates it from the growing residential areas. A small animal farm of llamas, burros, goats and rabbits are up on the hill and picnic areas overlook the lake below. Admission to the park is only 50 pesos ($2.50) and just a few parts of the park cost a little extra like the zip line, boat rentals and water park.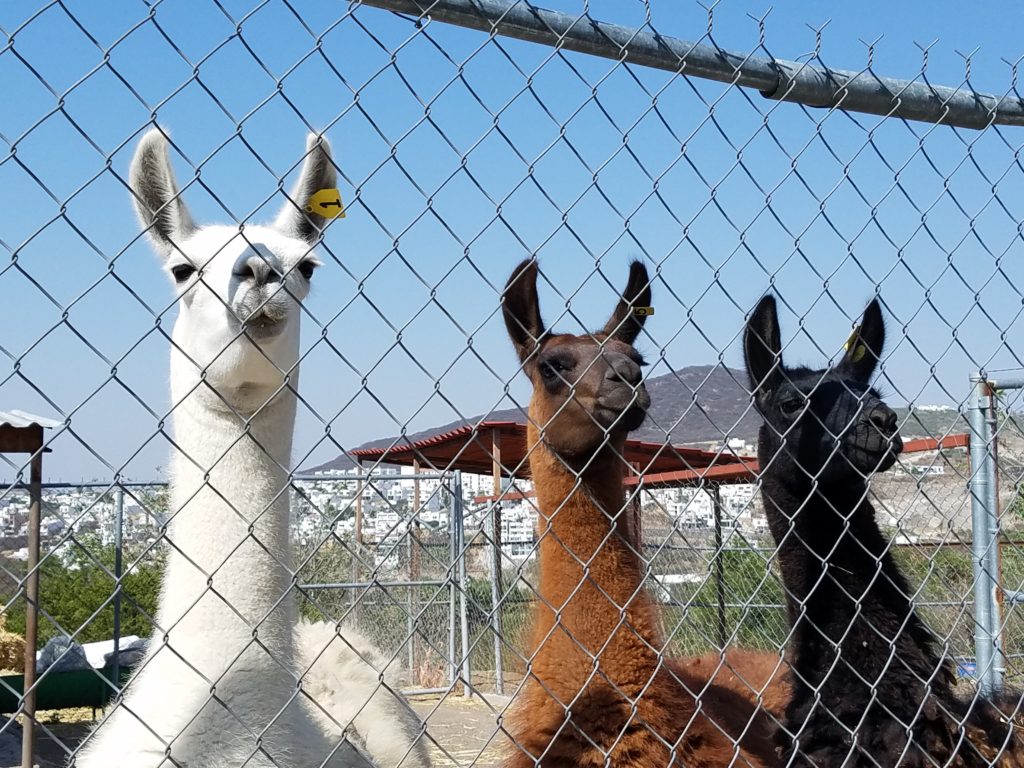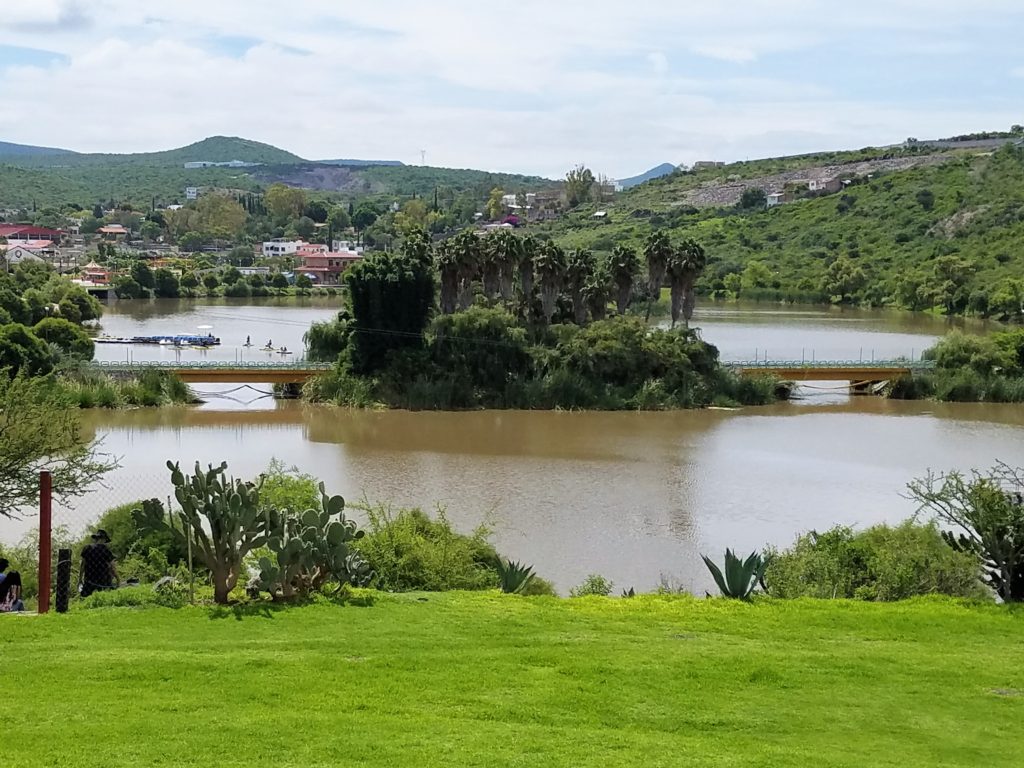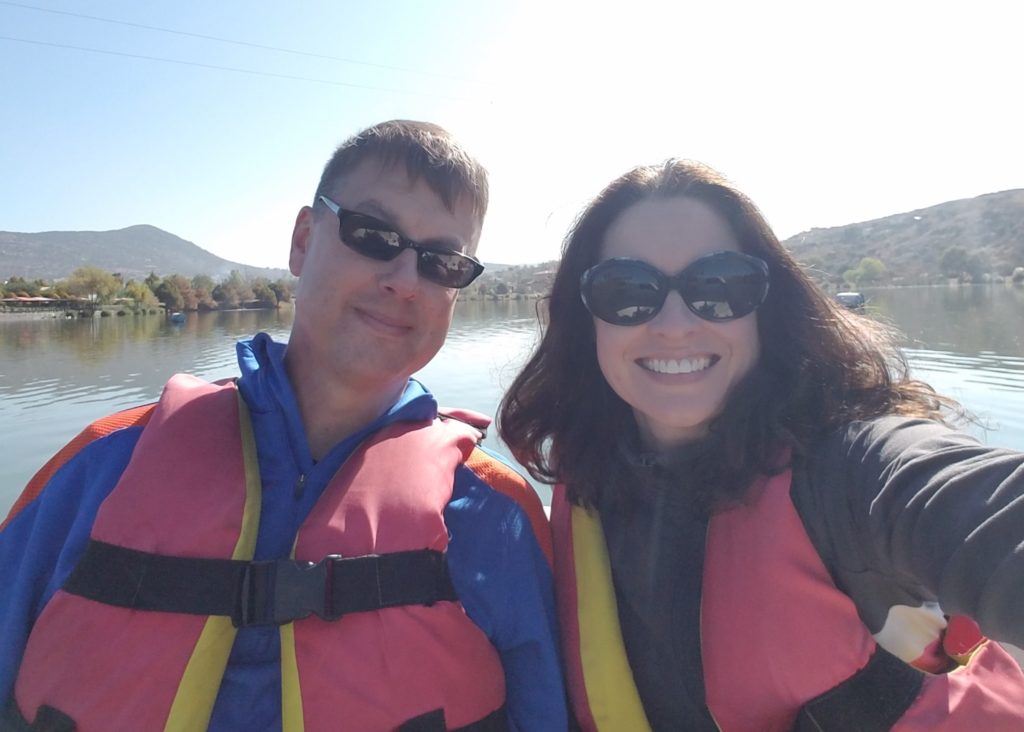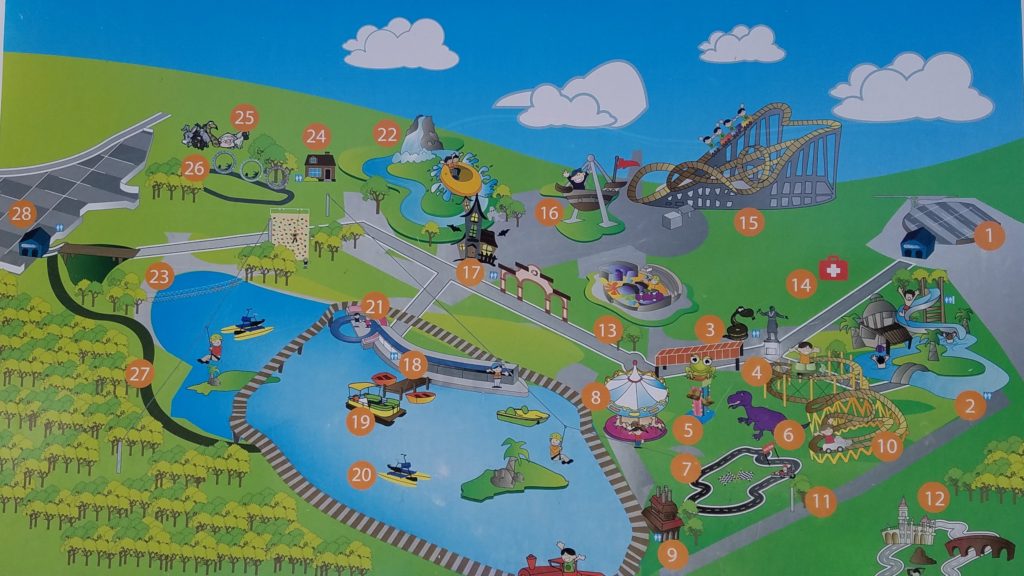 Thrill rides such as a rapid ride, roller coaster and haunted house and a skate park keep the teenagers screaming with delight. The train ride around the lake was short, but relaxing as we gazed at the island in the middle of the lake reserved for bird conservation. Parque Bicentenario also has a miniature land area with smaller rides for the kids and miniaturized landmarks of Queretaro. Leaving through the front entrance, we walked down Benito Juarez a few blocks past a dog training facility and behind the Parroquia Santa Rosa de Lima.
Calle Independencia
In the middle of Calle Independencia is the Parroquia Santa de Lima gazing down at a large courtyard with a beautiful fountain and a tree-lined plaza across the street. Built in the early 1900s, this is where you will find the younger generations twirling and the older generations relaxing. This is a perfect place for people watching.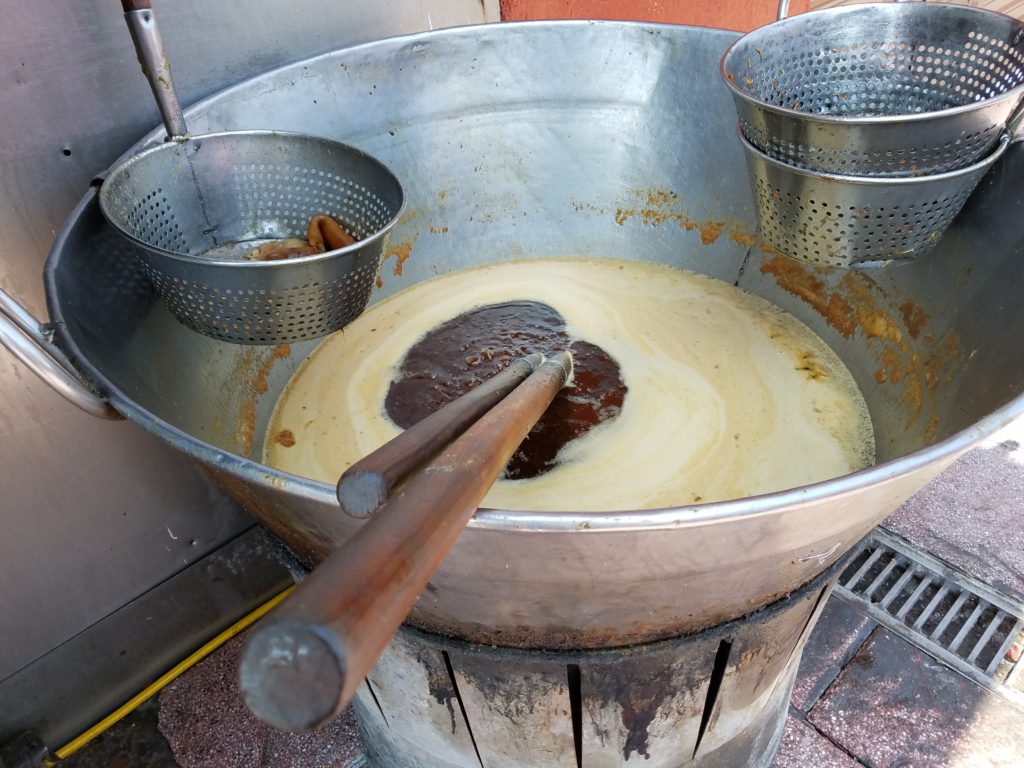 Delivery trucks and street vendors clog Calle Independencia, the main one-way artery through Santa Rosa Jauregui. People mill around with a purpose; to eat, to shop, or to buy supplies. Many of the main businesses are located on this street, and it is a plethora of aromas. This is one of my favorite things about Santa Rosa Jauregui. The floral scents from the flower shops, metal from the construction supply stores, rotisserie chicken rotating on spits, leather from the shoe stores and the best smell of all, carnitas boiling in pork fat. You can even find Chinese food in Santa Rosa Jauregui.
Walking Street Juarez
The walking street Juarez runs parallel to Independencia from the church. On weekdays you can peruse the shops and small family-owned restaurants tucked away. On weekends, vendors line both sides with seasonal fruits and vegetables, nuts, spices, cleaning supplies, cell phone cases, fresh baked breads and street food.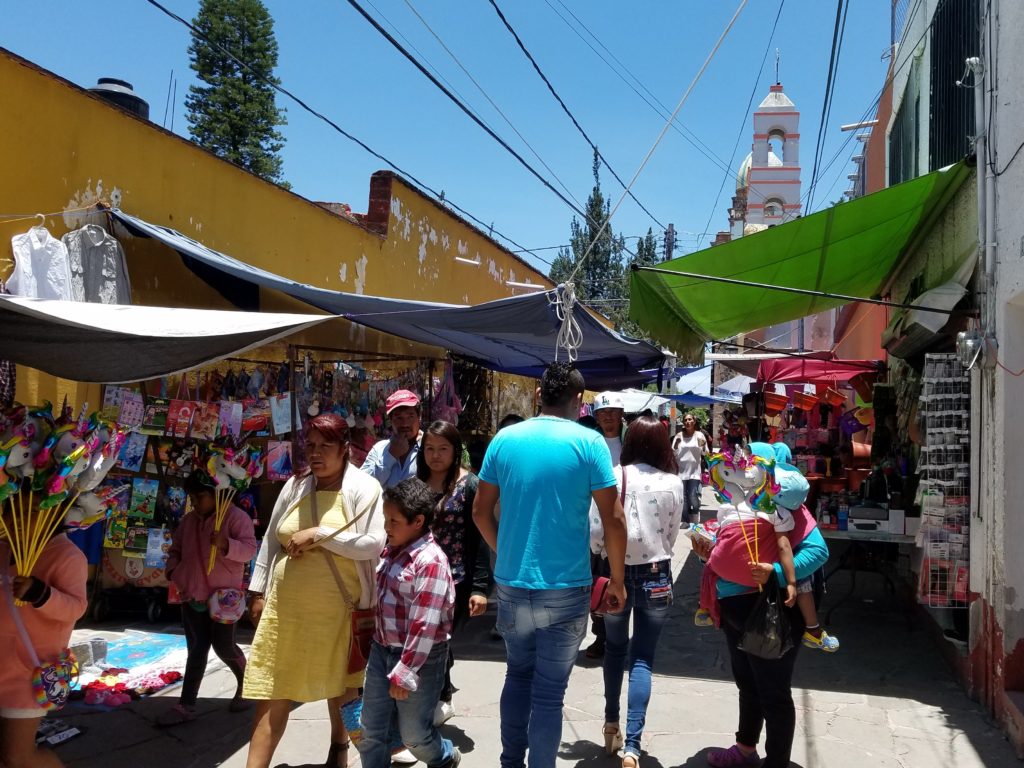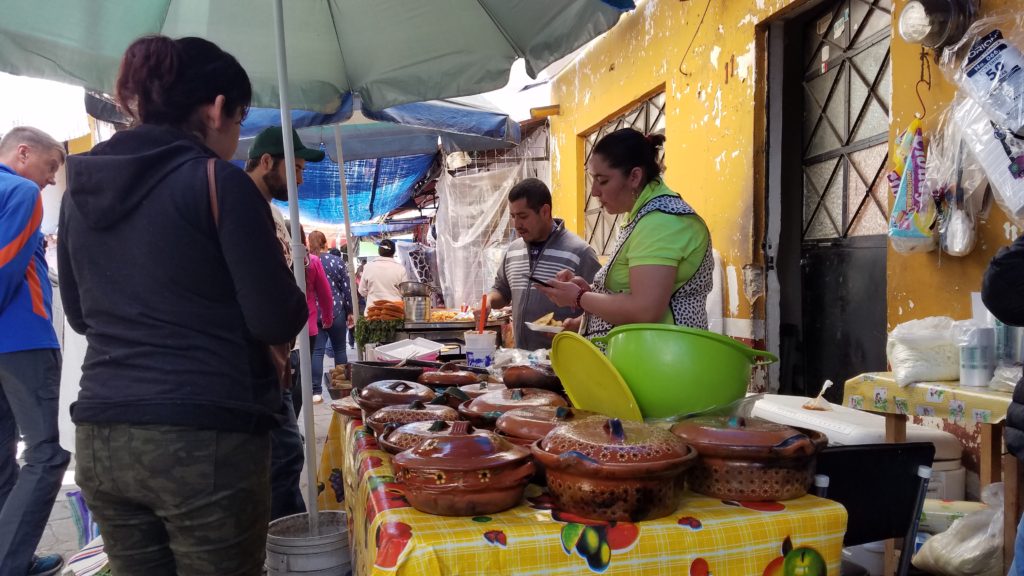 Santa Rosa Jauregui Mercado
A few blocks down on the walking street is the entrance to the Mercado. Everything is sold here from tools and clothing, to nail polish and small aquariums. A food court in the middle of the main building is home to carnitas, barbacoa and pozole. Occasionally traditional cowboys belt out a tune to entertain the diners.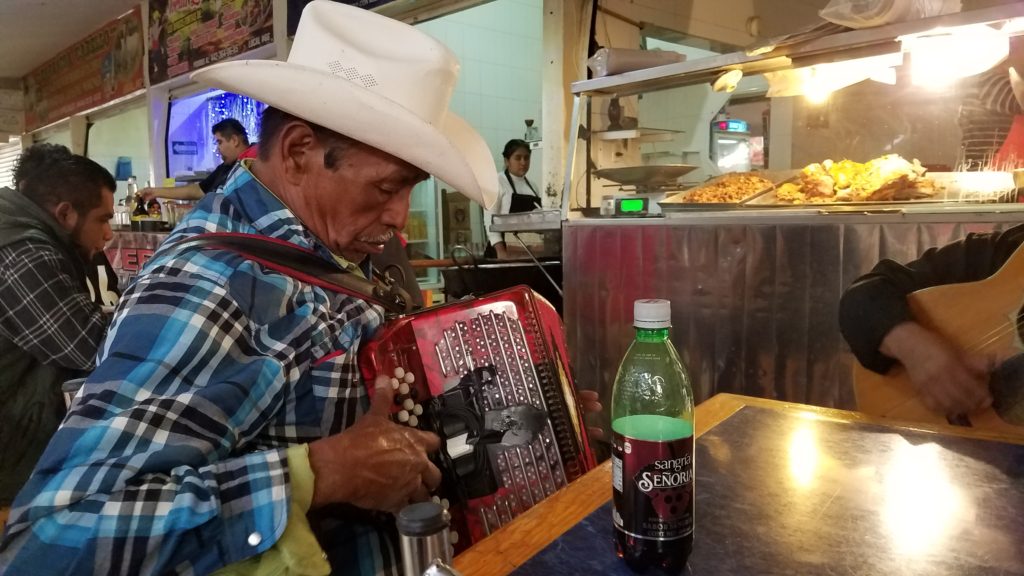 The main attraction in the Mercado is the bounty of local produce. On weekdays there are just a few vendor aisles, but on weekends, this place goes on forever. Peppers, oranges, rambutans and cactus fruit are stunning with their technicolor hues. The frenzied hands of food vendors try to keep up with the orders. Lines of people wait for tacos, sopes, corn, even whole fried fish. Sunday brunch takes on a whole new meaning at the Mercado.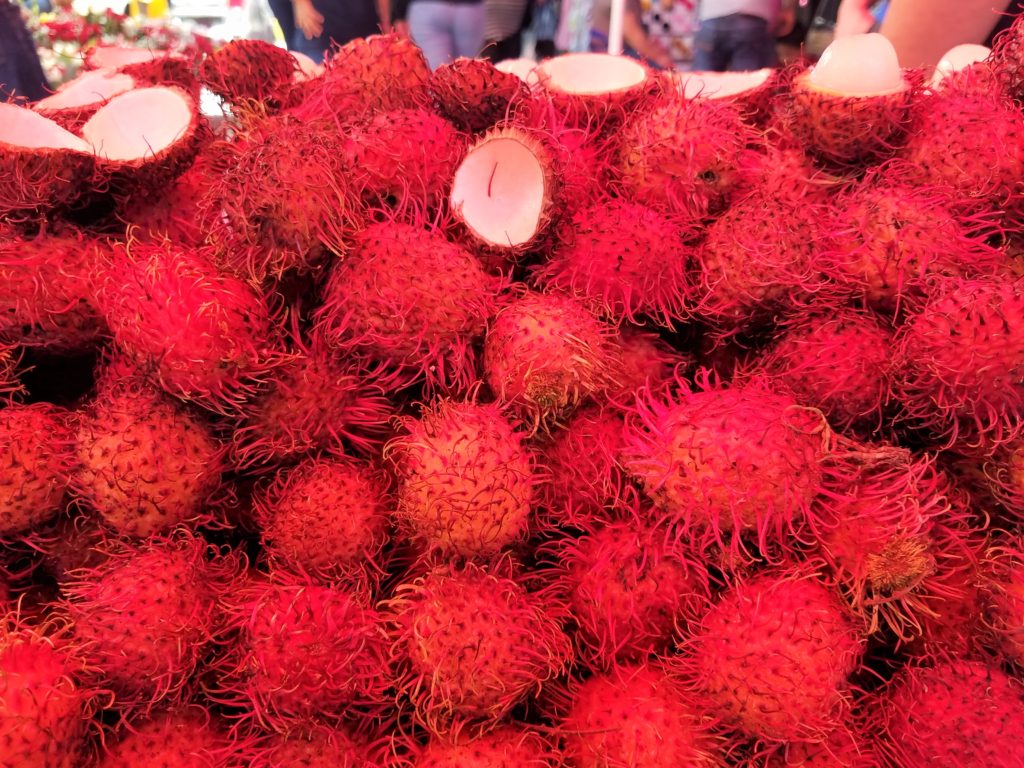 Calle Miguel Hidalgo
Going in the opposite direct on the other side of Independencia is Calle Miguel Hidalgo. There's fewer businesses on this street, but you can still find photo places, shoe stores, a Megacable office, washing machine repair shop and Promo Pizza. This is the street where we were rear-ended a few days after buying our car.  If it wasn't for that accident, we might not have tried El Milagro.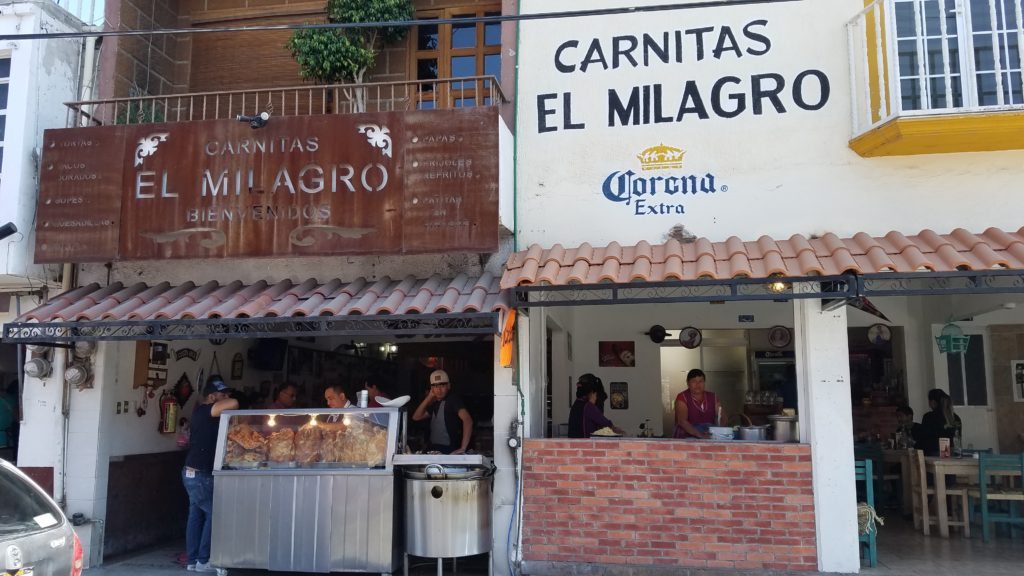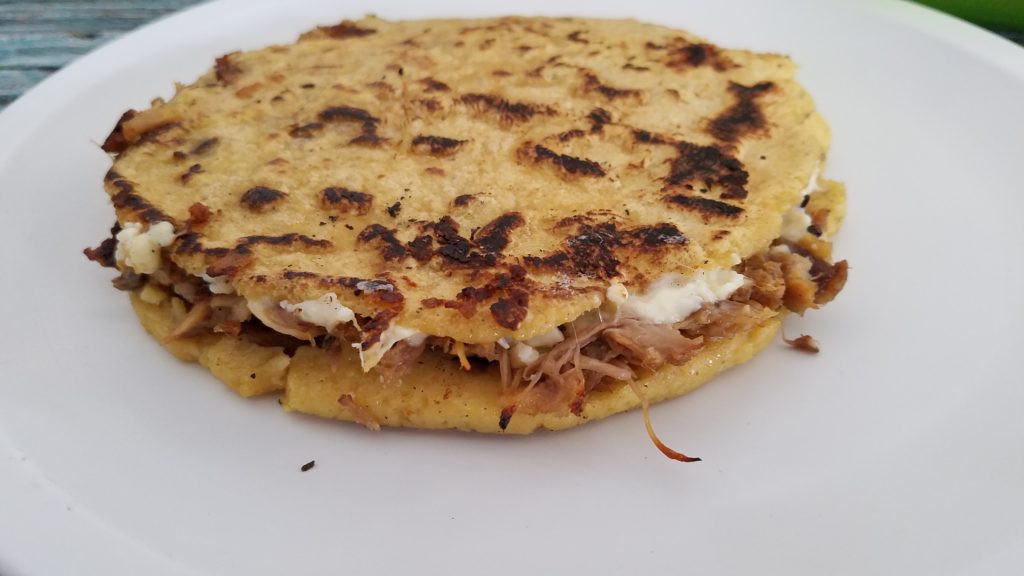 Santa Rosa is known for its carnitas, and El Milagro is a great place to indulge in this porky delight. We've had carnitas in the past and decided to have their taquitas and two gorditas this time. Add a Michelada and hibiscus juice, and we had a hearty lunch for $8 bucks.
More to Explore in Santa Rosa Jauregui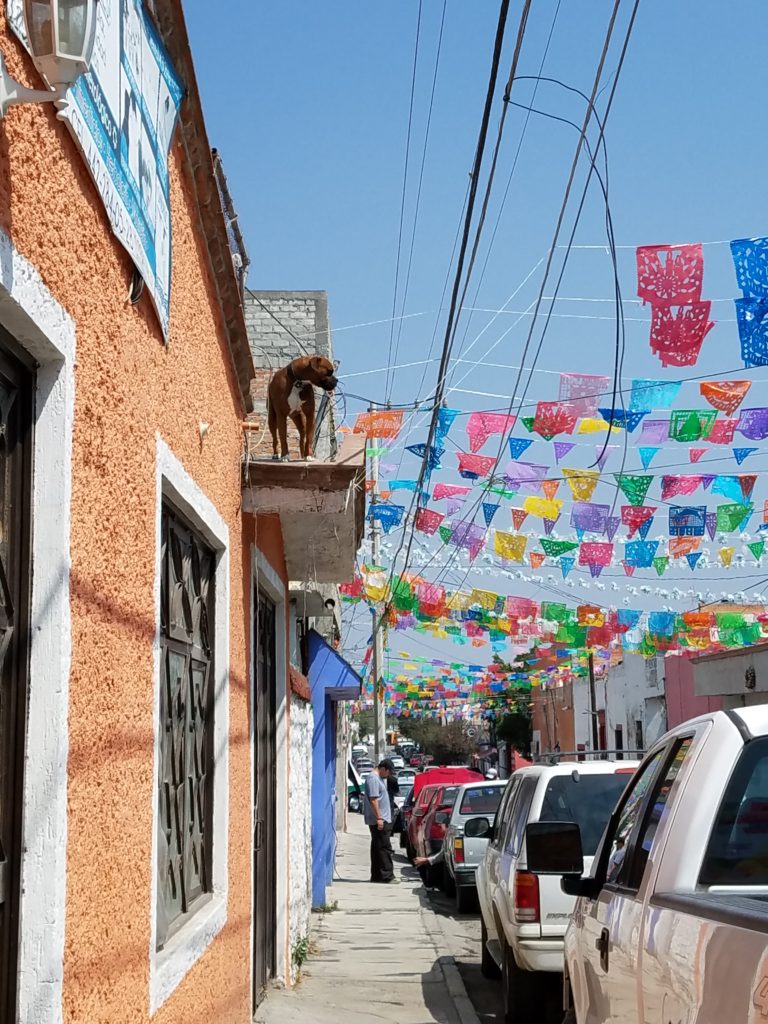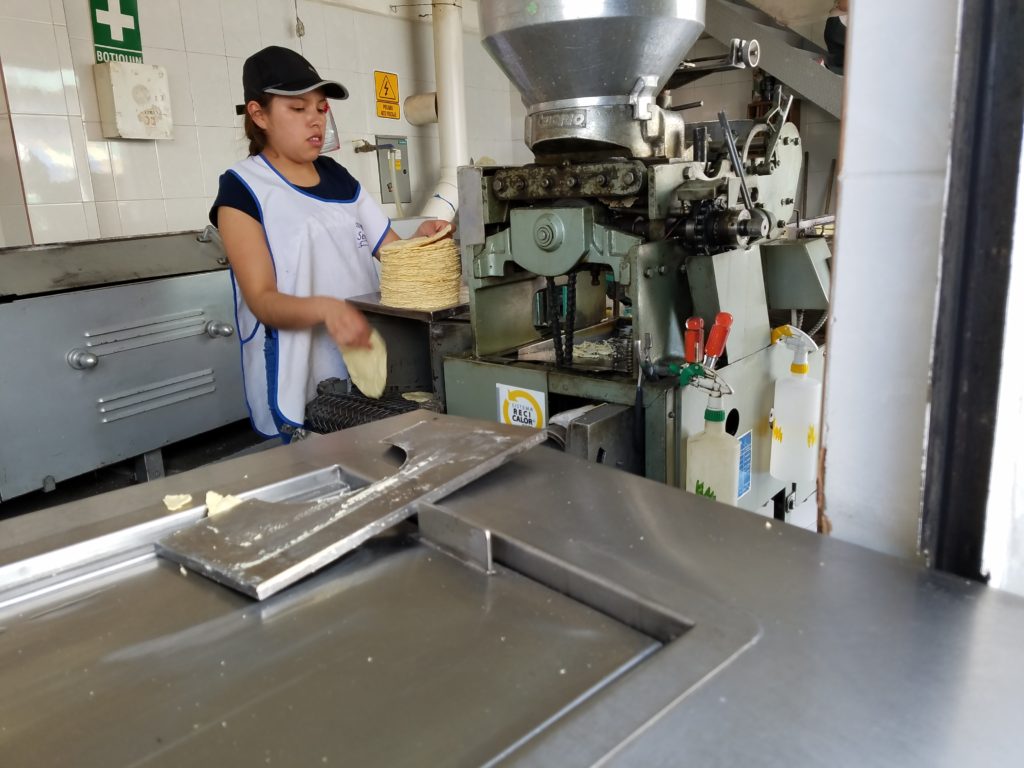 Explore some of the smaller cross streets and you may find tortillerias where they make blue, white and yellow corn tortillas, meat and seafood purveyors, and even cowboy clothing and saddle shops. And if you are wondering about services, they have health clinics, pharmacies, veterinarians and a gaggle of beauty shops. We fill up our 5-gallon water bottles and pay for our electric bill in town as well.
We have the best of everything; a beautiful historical Centro in Queretaro, modern conveniences in Juriquilla, and local products in Santa Rosa Jauregui. An Uber from Centro to Santa Rosa Jauregui is less than $10 dollars. If you decide to visit, let us know and we'll show you around.
Like this post? Save it to Pinterest!