World-Class Restaurants And More In The Upscale District of San Isidro, Lima
11 million people living within 23 districts of the dynamic city of Lima. These districts are more like individual cities rather than neighborhoods. The upscale San Isidro District, known as the financial center of Lima, is home to 21 bank headquarters and 38 embassies and consulates. Most people stay in the Miraflores District for its accessibility to restaurants and markets, but San Isidro is where you'll find true luxury living, casinos, art galleries, historical monuments and world-class restaurants in Lima.
Disclosure: Some of the links below are affiliate links, meaning, at no additional cost to you, we will earn a small commission if you click through and make a purchase. Other links have also been added to help you navigate to the individual websites of the restaurants.
What to See in San Isidro
Walk or take an Uber through the wide, tree-lined boulevards past regal estates in San Isidro. The unique architectural styles reflect the international residences' ancestry with French chateaus, English Tudor and beautiful arches of Spanish villas.
Historic landmarks like the pre-Columbian adobe pyramid Huaca Huallarmarca, also known as Huaca Pan de Azúcar, can be found in San Isidro. Parque El Olivar is a relaxing green space filled with the last remnants of olive trees that used to cover the San Isidro District and beyond. The park is near many museums, art galleries and monuments. Museo Larco has the largest collection of pre- Columbian art in the world. And don't miss Circuito de la Aqua in Parque de la Reserva, a dancing water and laser show happening almost daily.
Where to Stay in San Isidro
With so much to see, do and taste, staying in one of the luxury hotel options in the San Isidro District is a must. Large chain hotels like Swissotel, Westin, and NM occupy prime real estate in San Isidro.  Hotel Westin Libertador is the tallest building in Lima.  If you want to stay somewhere unique to Lima, then the luxury Country Club Lima Hotel with spa may be more your taste.
Where to Eat in San Isidro
Maras
The Westin Lima Hotel and Conference Center has two extra bonuses in its favor: it's close to two of Latin America's Best Restaurants (Malabar and Astrid y Gaston), and on premise is Maras Restaurante by chef Rafael Piqueras. The extensive wine list and modern Peruvian cuisine makes this an ideal spot for business lunches and couples.
Chef Piqueras has worked at restaurants across Europe, including El Cellar de Can Roca, and was the first Peruvian chef to be invited to the Madrid Fusion Festival. Maras has been featured on The Diners Club Discovery Series of the Worlds Best Restaurants, so it's definitely one to watch.
We celebrated our arrival and the beginning of our Food Journey to Lima with some Cava and the tasting menu.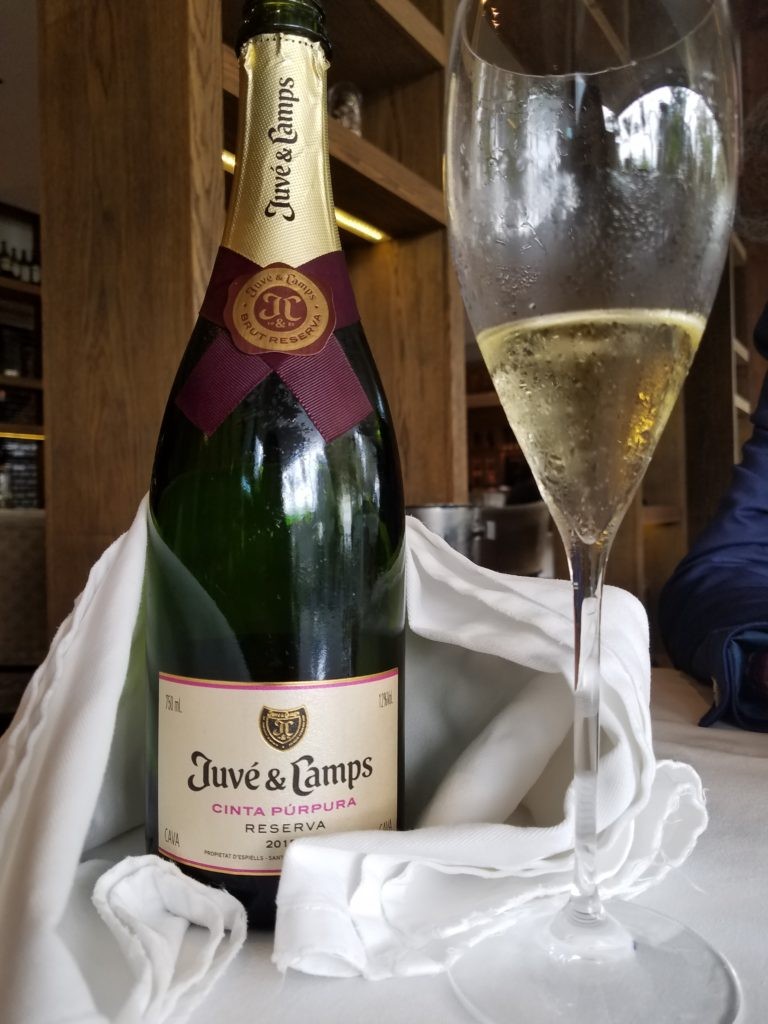 1. Tiradito de pescado y avocado burned
2. Casmas de casma and tiger milk
3. Ravioli Stuffed with Roasted Duck with duck sauce and watercress
4. Thick Skirt and Pesto Papardelle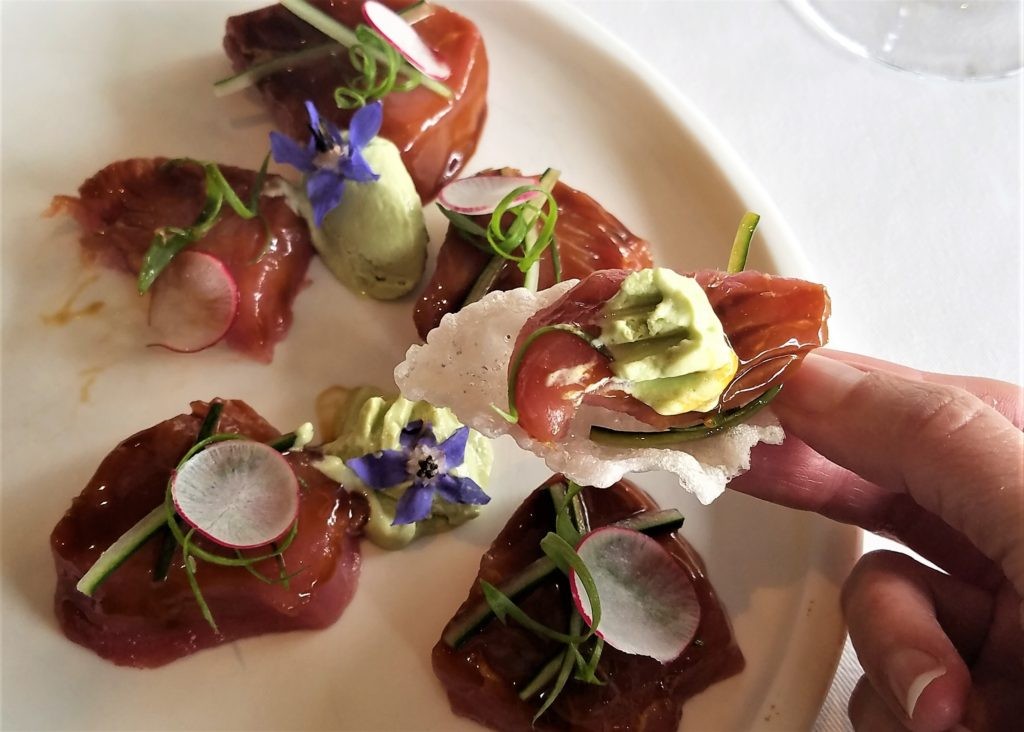 http://www.marasrestaurante.com.pe/
Malabar
Malabar features local Peruvian cuisine with haute cuisine Italian technique mixed with the homecooked feel of a grandmother's wisdom. We ordered just a few things off the menu, savoring the local flavors from the Andes to the Amazon. Pisco sours are a popular drink of Lima, and the best pisco sour we had was here at Malabar.
PESCA DE DÍA- with garbanzo beans, chard and beef juice
CUY CHACTADO- fried potatos and uchucuta
MANZANAS ASADAS- Roasted apple with chicha de jora ice cream and carob sauce
TARTA DE LÚCUMA- Lucuma Mousse, Cacao, Macambo and Chocolate Ganache Dessert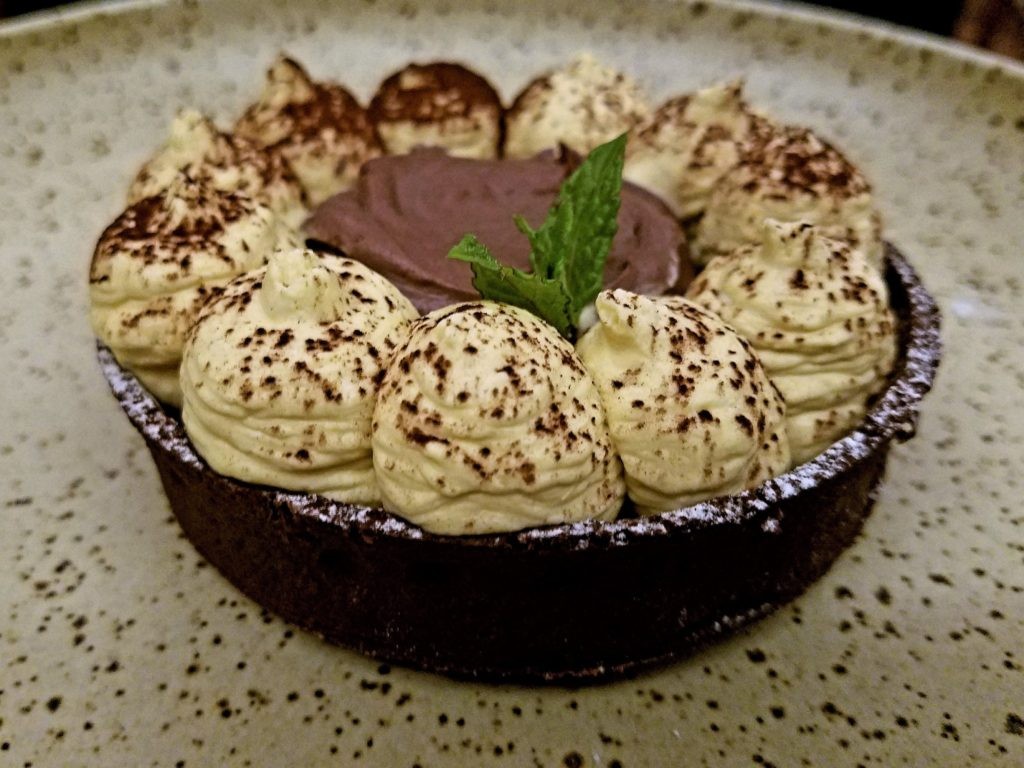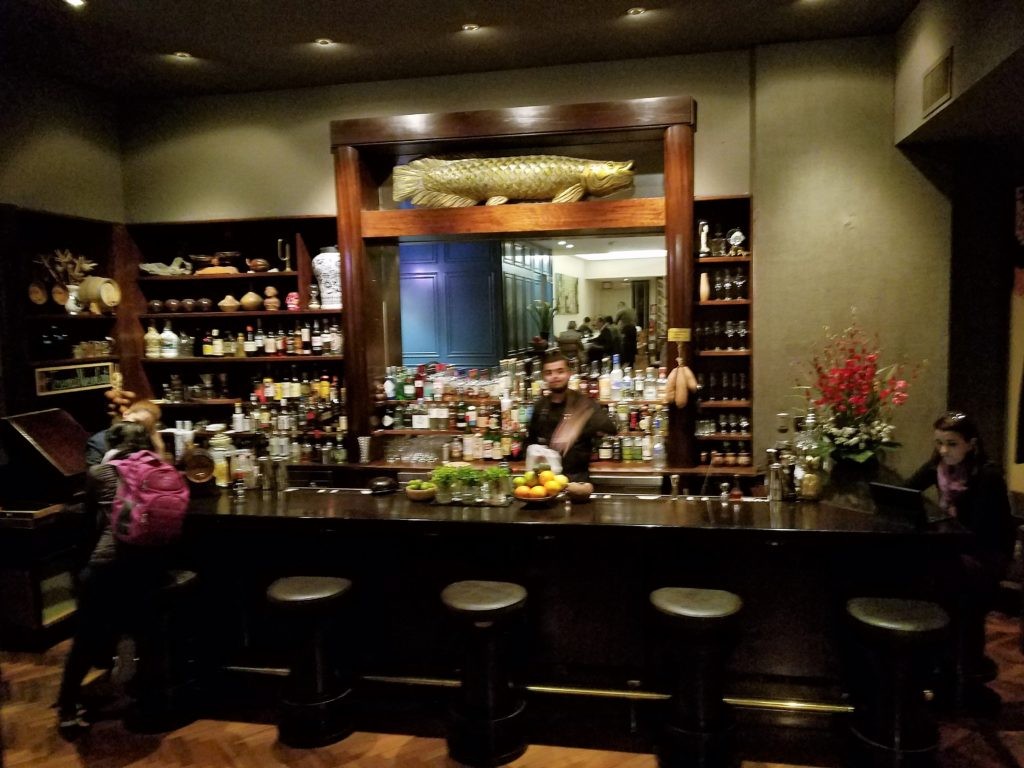 If you have time, sign up for Pedro Miguel Schiaffino's interactive classes. He offers private wine dinners, pisco sour, wine or craft beer tastings. What better way to learn about Peruvian cuisine then from a native Peruvian who also happens to be a world-class chef?
Chef Schiaffino has two other restaurants, La Pescaderia and AMAZ where the focus is on fruits and fish from the Amazon. AMAZ will be mentioned again in another post.
Astrid y Gaston
Named after Chef Gaston Acurio and his wife Astrid Gutsche, Astrid y Gaston is the flagship of a Peruvian cuisine empire. Gaston Acurio has been pioneering and passionately introducing the world to Peruvian cuisine for well over 20 years.
Astrid and Gaston opened their first restaurant in Miraflores, but 20 years later in 2014 they wanted to "upgrade". They moved their famous restaurant to Casa Moreyra, a historical hacienda from the 17th century and listed as a historical monument since 1972. The hacienda has been renovated to accommodate a restaurant, but the character of each room remains. No matter where you are seated, wander around a bit to admire the details of each room.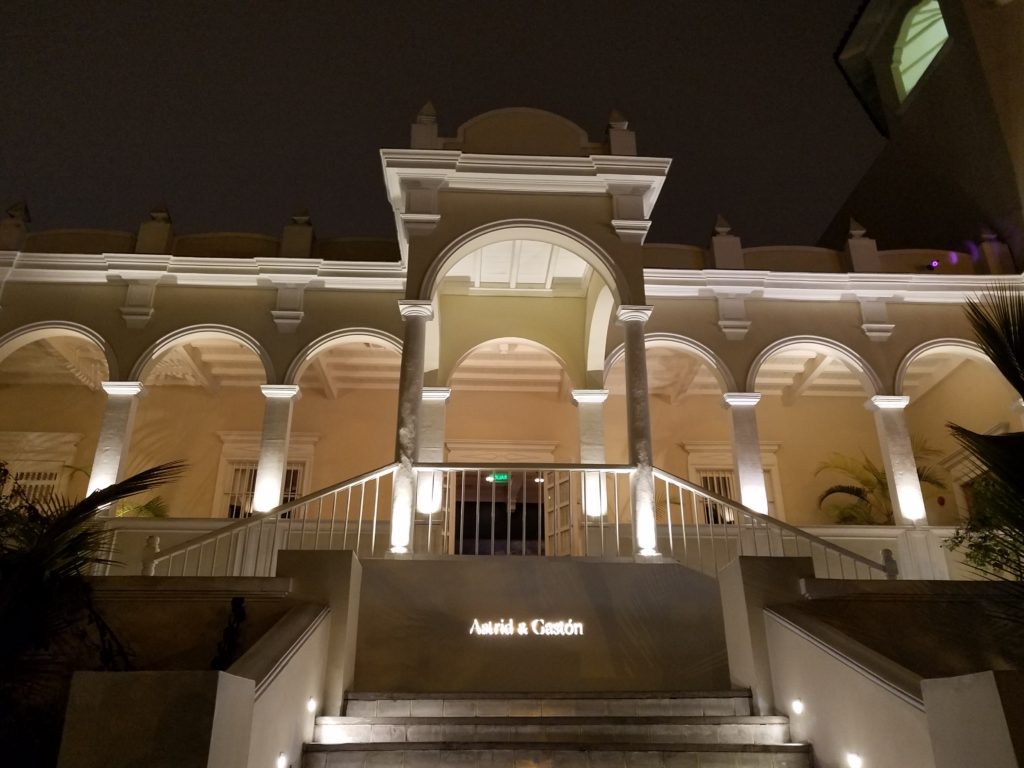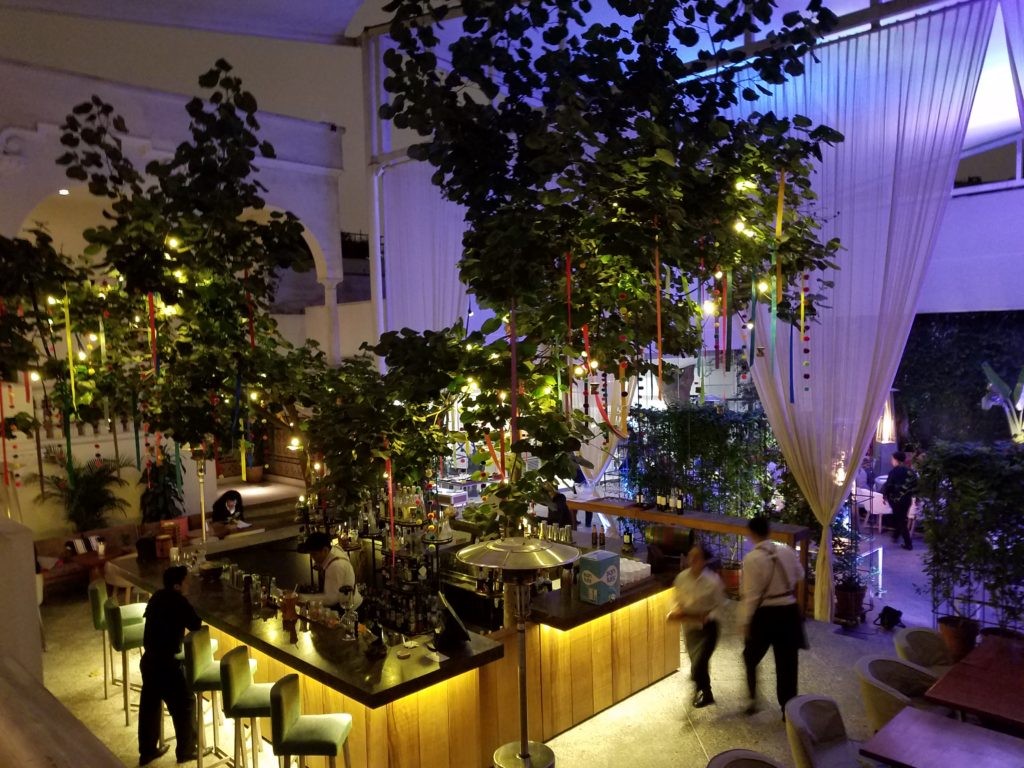 Unfortunately, we did not have a chance to sample the 27-course tasting menu, but the few things we had were creative and full of personality.
Gaston Acurio has continued to branch out and experiment. His restaurant empire in Lima alone includes Tanta, Madam Tusan (chifa), La Mar (seafood), Panchita (sandwich shop with Creole food), Papacho's (hamburgers) and Chicha (Peruvian). From budget conscious to luxury splurges, there's a Gaston Acurio restaurant for everyone.
Internationally you can find Astrid y Gaston restaurants in Quito, Santiago and Bogota.
DIM SUM CUY – beet root bun, mushroom sauce, and chifa vinagrette.
CUY PEKINÉS – cuy with hoisin sauce on corn tortillas.
MERO ANGELITO- Angel hair pasta cooked in parihuela ( a thick fish soup) with alioli.
We Just Scratched the Surface
As the experienced traveler is discovering, big cities hold unique gems in diverse neighborhoods. San Isidro is just one of many that a traveler can easily reach and explore. Machu Picchu may be the reason people visit Peru, but their first stop is always Lima and it deserves a little attention, too.
Check out our other posts on Lima: