Rated as the  #1 restaurant on Latin America's 50 Best Restaurants for the third year in a row, and in the top 10 of the Worlds Best Restaurants, Maido is an exploration of two dominate cultures blending into its own. Maido, which means "welcome" in Japanese, is the manifestation of Chef Mitsuharu 'Micha' Tsumura, a Nikkei native of Peru who trained in the United States and Japan.
The word Nikkei describes not only the Japanese emigrants that migrated to Peru in the late 19th century and their descendants, but also the cuisine combining Peruvian ingredients with Japanese techniques. The two cultures rely heavily on seafood, and the addition of local and Japanese flavors either compliment or elevate the unami of familiar dishes.
As you'll see below, some dishes are very Japanese while others are very Peruvian, but each has a unique composition to include flavors of the other. Octopus and ponzu, ginger and paiche, potatoes and sea urchins. Many of the courses had ingredients we were not familiar with, but the acidity and sweetness were like yin and yang. Our server was fantastic in describing the components and technique of each dish to us, and the menu was presented to us after the meal.
Disclosure: Some links may be affiliate links where we receive a super-small commission at no additional cost to you if you click through and make a purchase. We call this our Chocolate & Churro Fund.
The Nikkei Experience
1. Snacks–
Tapioca with squid ink and banana served warm. Little sandwich with chicken and fermented yucca.
Amazonic sausage, roasted banana, sachatomate emulsion, crispy black cracker, ponzu.
Tomatoes marinated in mirin, grilled avocado, crispy chicken skin, free range hen eggs from Huacho, homemade bacon.
Aji negro chawanmushi.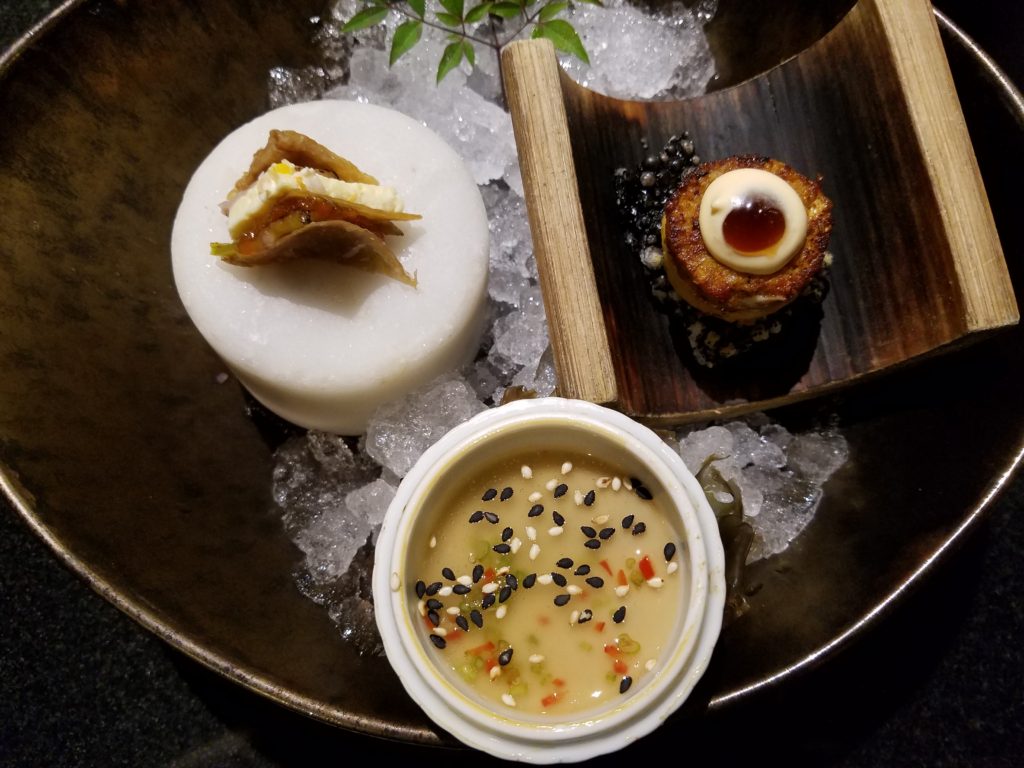 2. Poda Ceviche– Ceviche with sole, avocado and cream of seranda (a type of bean). Sauce had a citrus kick with a bit of heat.
Sarandaja cream, mackerel, shallots, aji, limo, chulpi corn, nikkei leche de tigre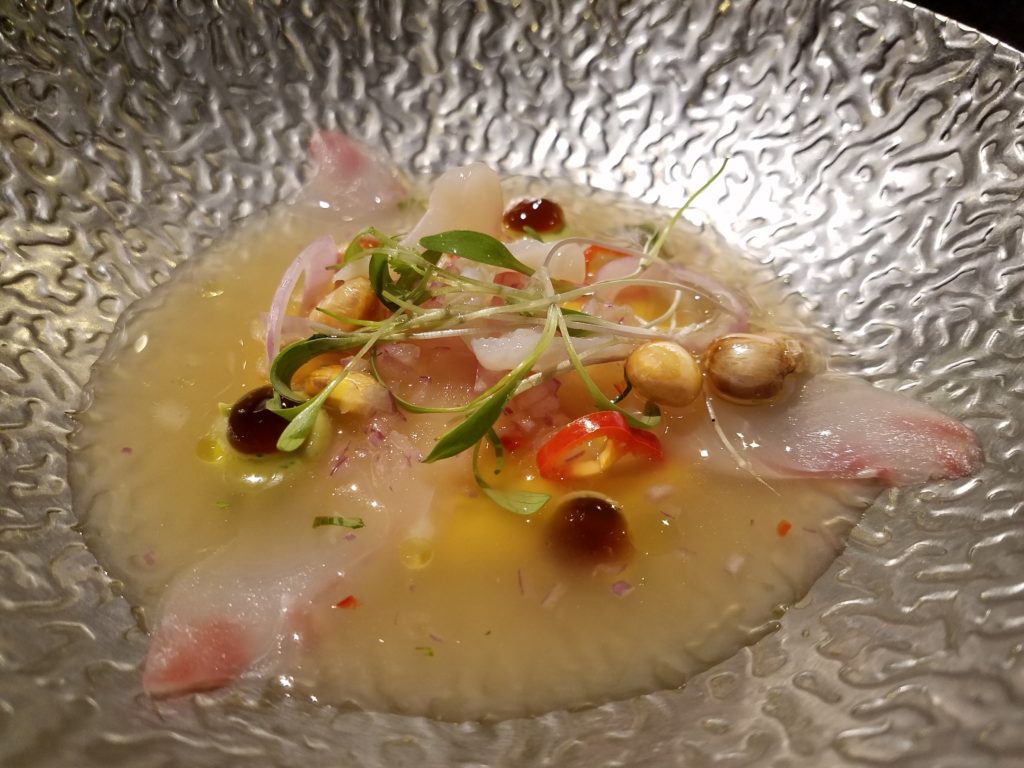 3. Chicharron Sandwich– steamed pork bun with pork belly chicharron, sweet potato puree and kimchi emulsion and creole sauce. (Chicharron in Peru is meat that is fried until crispy, but not the pork skin crispy that we are used to in Mexico).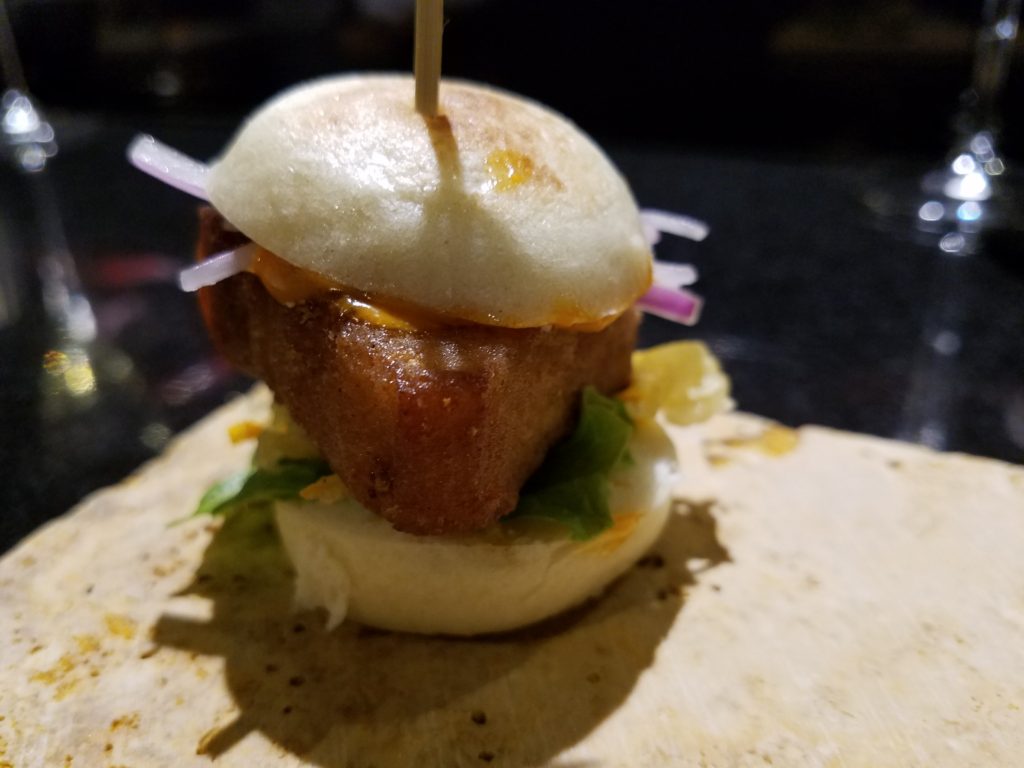 4. Sudado– catch of the day, sudado reduction, seaweed.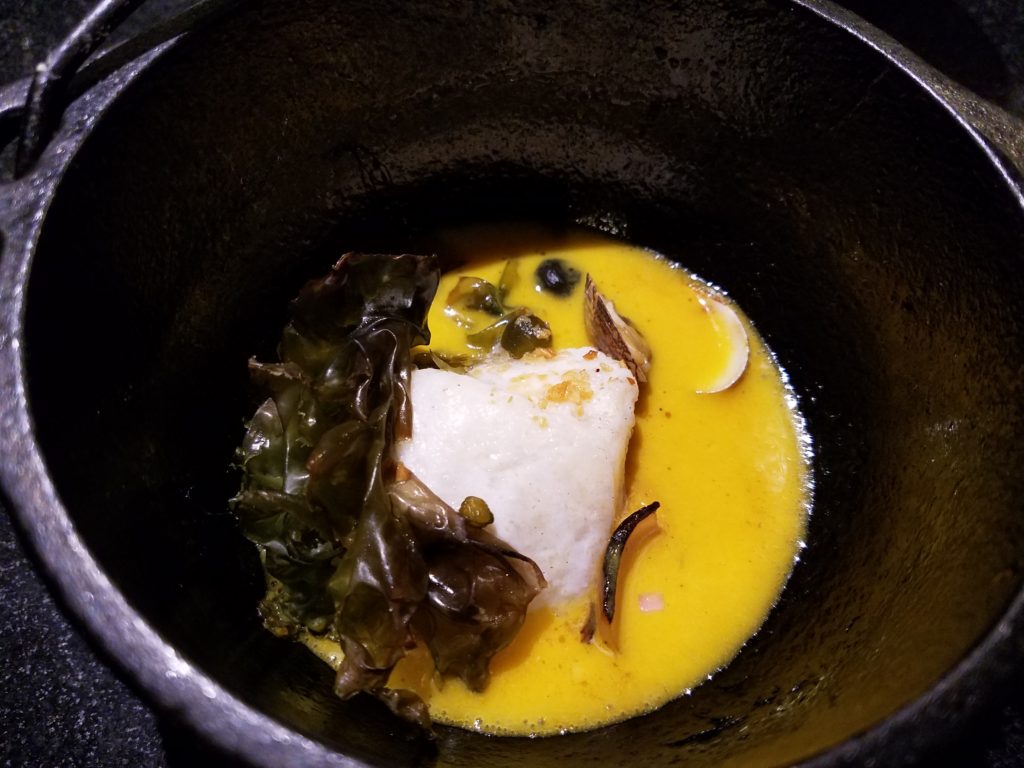 5. Cuy San– cauliflower cream, garlic and rocoto cream, torikara sauce, Pachacamac greens.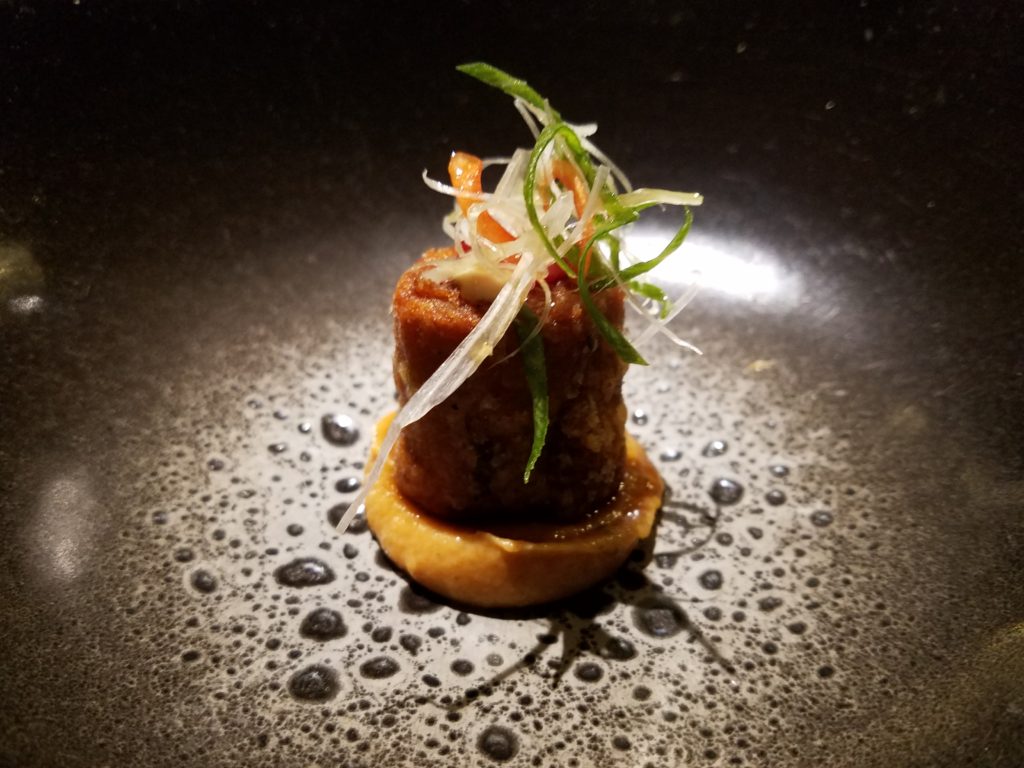 6. Nigiri– Toro, scallops with uni (cooked with a blow torch), and beef tongue.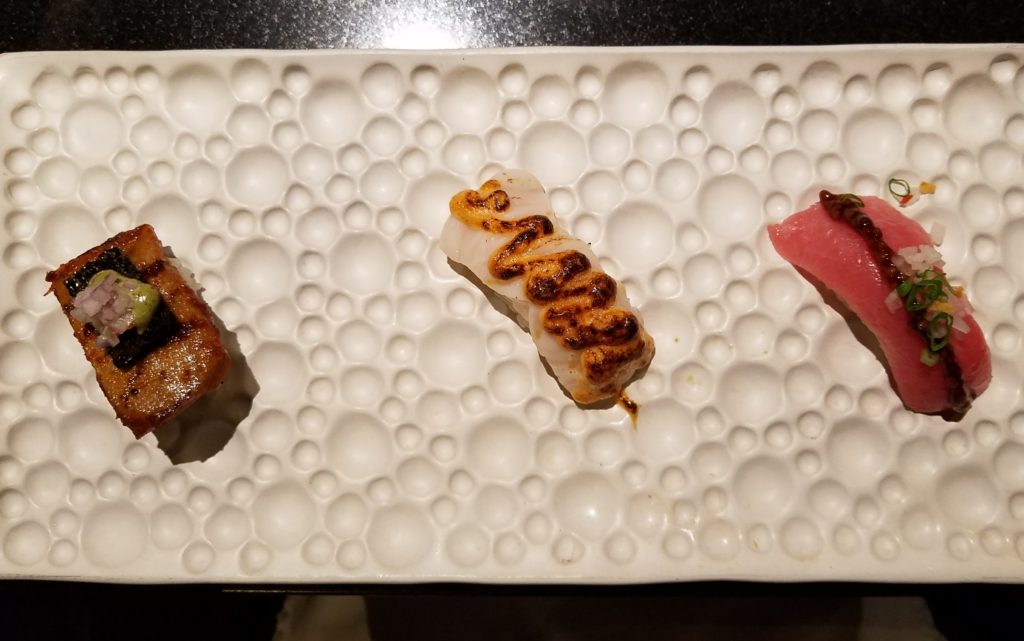 7.  Gindara Misoyaki– black codfish marinated in miso, crispy Bahauja nuts, Porcons mushrooms powder and apple gel.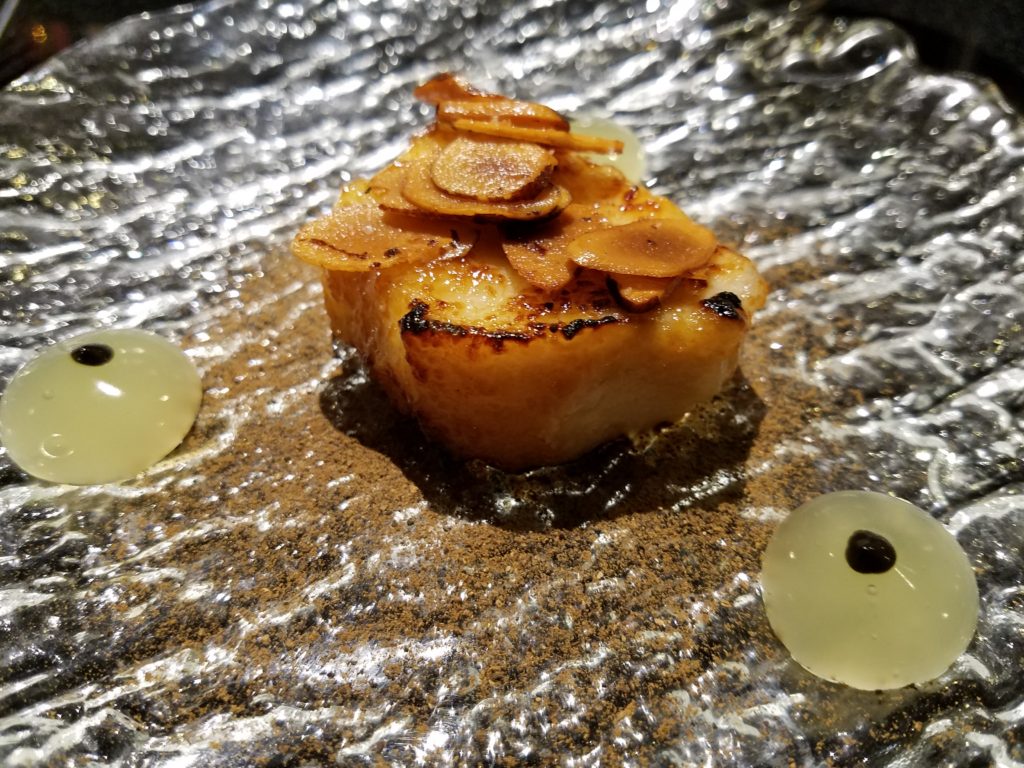 8. Beef Short Rib 50 Hours– with native potato cream, crispy rice, cushuro and black garlic.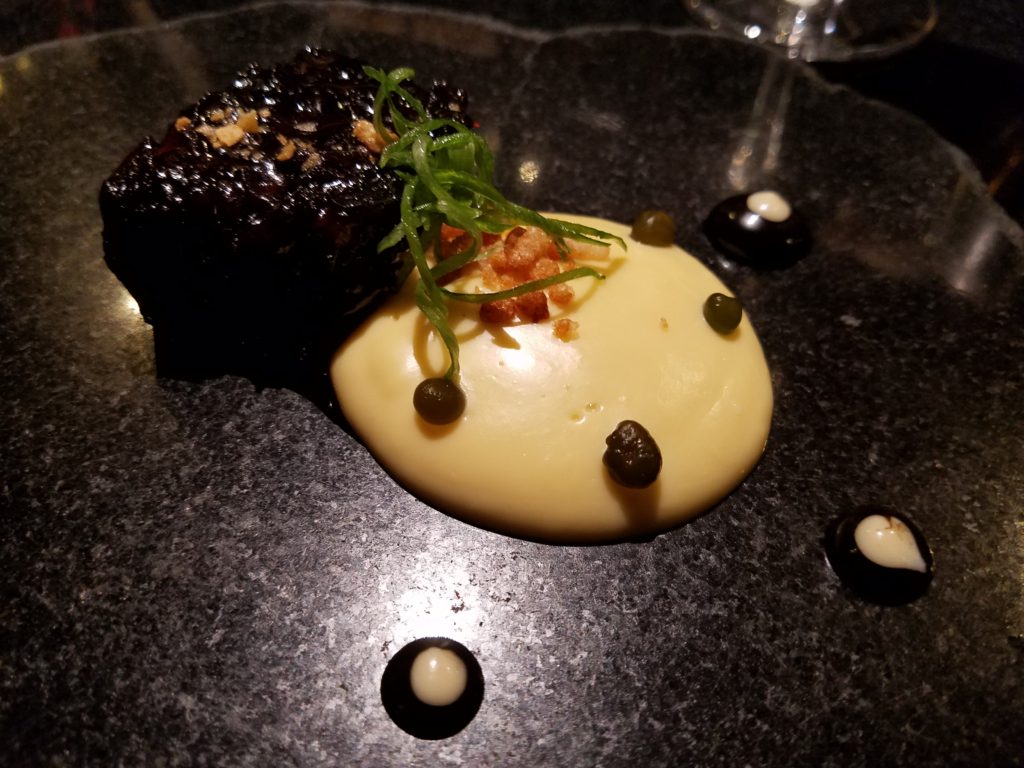 9. Sea Urchin Rice– Chiclayo rice, Atico sea urchins, avocado cream, wan yi, baby corn.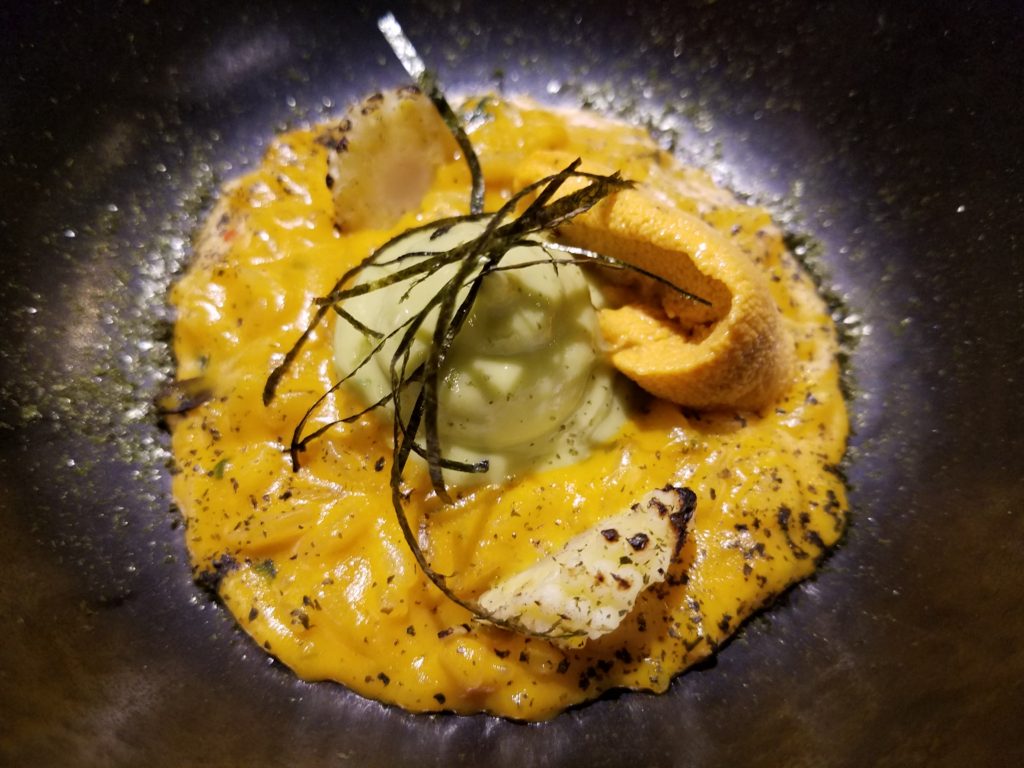 10. Reef– tofu cheesecake ice cream, bread sand, sweet potato, apple with wakame, camu camu, taperiba and burgundy grape tapiocas, soy milk.
11. Mussel– granadilla with mandarin sorbet, mucilage foam, cacao nibs, lucuma ice cream, raspberries.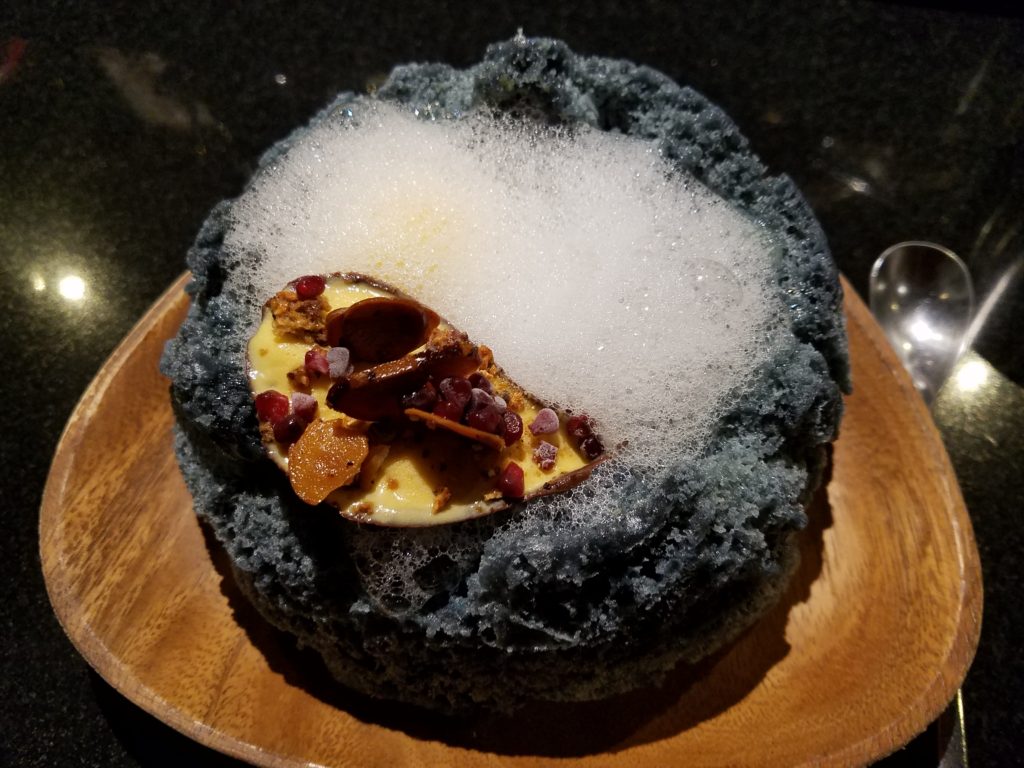 Around the world Nikkei is exploding onto the culinary scene. What's really exciting is that it's in its early stages of creation, and Chef Tsumura is at the forefront of the Nikkei evolution.
Reservations are recommended for Maido as this restaurant is a favorite among business associates and travelers alike. Located a few blocks south of Parque John F. Kennedy in the Miraflores District, it's an easy walk from centrally-located hotels.
Click here to go to Maido's reservation page.
Like this post? Save it to Pinterest!