Wine, Food, and Music at a Mexican Vendimia
Vendimias have been celebrated for thousands of years marking the end of the grape harvest and all the dedication to the vines for the past year. These huge parties were a way to make work fun with food, laughter and music. Today, instead of grape stomping with our feet, we use machines to separate and crush the grapes. Reducing the work needed to get this liquid gold means more time to socialize, party, and most importantly, drink.
Disclosure: Some links may be affiliate links where we receive a super-small commission at no additional cost to you if you click through and make a purchase. We call this our Chocolate & Churro Fund.
History of Vendimias
Vendimias are a relatively new thing in Mexico. The word vendimia in Spanish translates to "vintage" or "grape harvest". Vendimias have long been a tradition in Spain and other parts of the world to honor the farmers and winemakers who tend to the vines all year. The vendimia signifies the end of the growing season and the beginning of the transformation of grape juice into that beloved beverage: wine.
Really, if there's any reason to have a party, Mexicans are all for it. Vendimias are celebrated around harvest time usually in the months of August and September.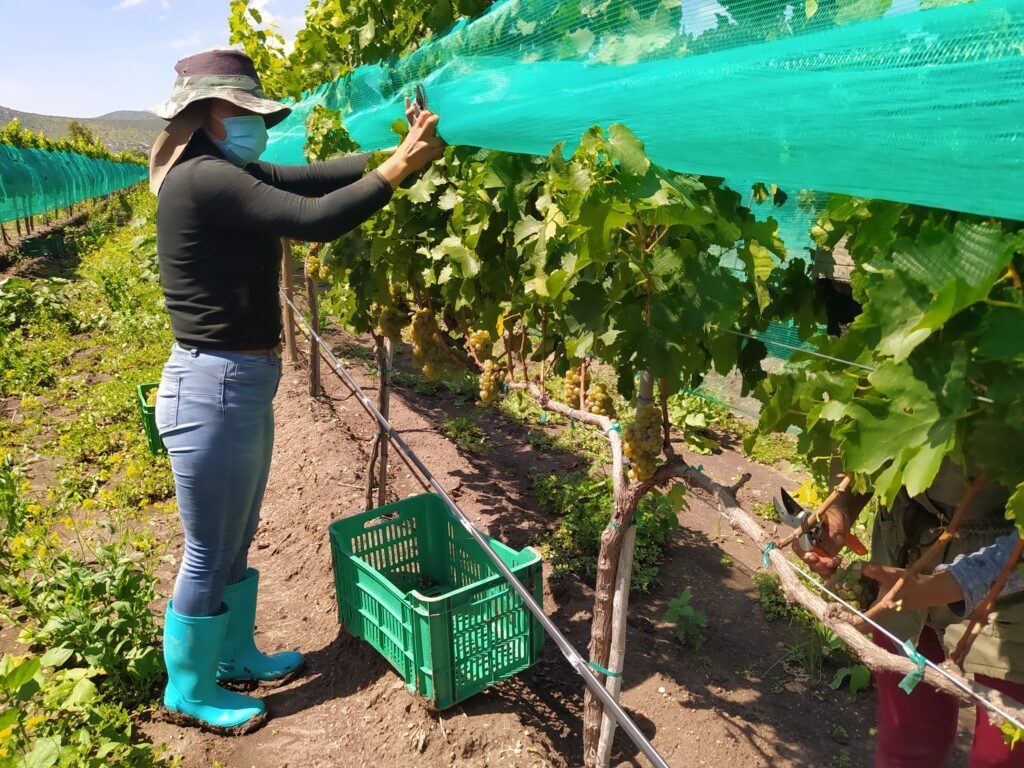 Mexican Vendimias
For the past decade, there's been an increase in wineries in Mexico and consequently, an increase in vendimias. Larger wineries go all out with grape stomping demonstrations and bandstands. Smaller vendimias focus more on an intimate experience where you can talk with the winemaker or indulge in a food pairing with a local celebrity chef. Food and wine are the main focus of vendimias regardless if they are big or small.
COVID and Vendimias?
With COVID still dictating group events in Central Mexico, the question this year was "Will the wineries have their vendimias?" And how will they follow the state guidelines for a safe event?
Vendimias can range from small gatherings of 30 guests to over 15,000. We live between the Queretaro wine region and the Guanajuato wine region. Freixenet and La Redonda are known to have huge wine festivals on their grounds with plenty of music and activities including carriage rides through the vineyards. Vinaltura kept their vendimia small with a local chef leading an exclusive food and wine pairing.
We chose to go Vinedo Dos Buhos for our vendimia experience just outside of San Miguel de Allende. They capped their guest list at 100 guests, and we felt safe knowing that they had ample outdoor entertaining areas to spread people out during these COVID times.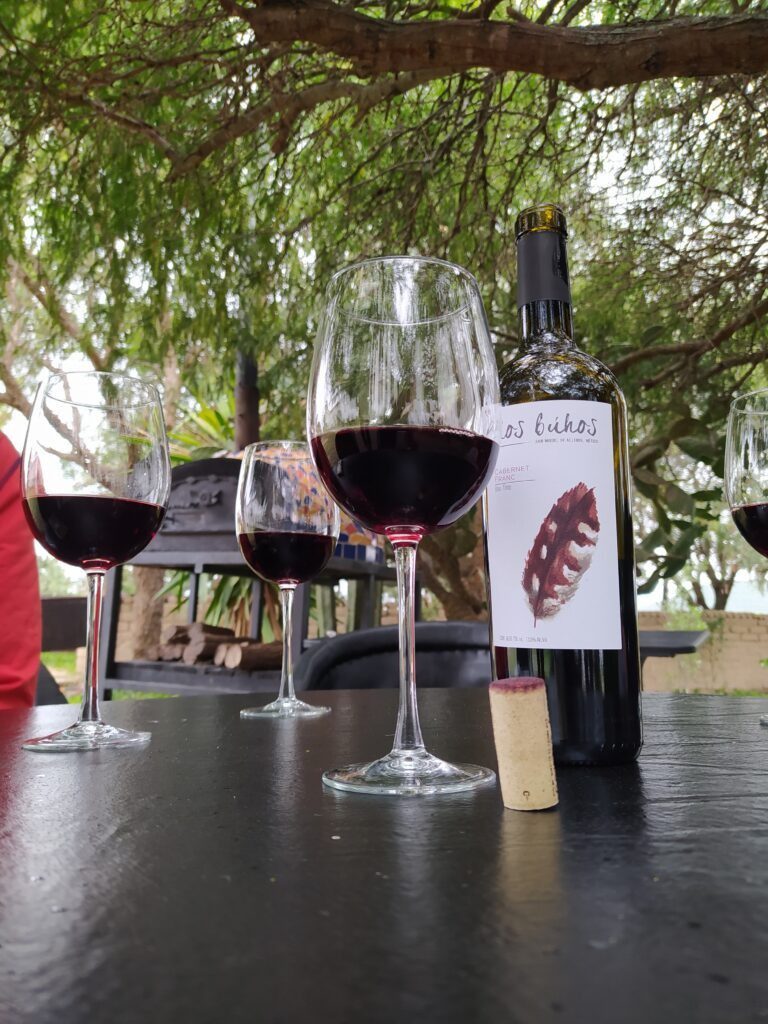 Vendimia at Dos Buhos
Once we arrived at the winery, we were handed our tickets and a wine glass. On this day, only vendimia guests (the event sold out) were allowed at the winery. We headed to our reserved table with our friends on the far edge of the outdoor seating under a gorgeous mesquite tree. After putting our belongings down, we headed to the first station for our wine.
The Sauvignon Blanc was chilling in an ice bath at the first wine station. The attendant asked for our tickets and marked off the first glass of wine. We went back to the table and the staff came around with trays of canapes. They would see what was in your glass and bring over the food best paired with the wine. FOur wine stationes poured wine, and there was no shortage of food offerings throughout the day. Other wines we tasted were Tempranillo, Cab Franc, and Cabernet Sauvignon. A few bottles of Cab Franc and Aglianico were shared among our friends.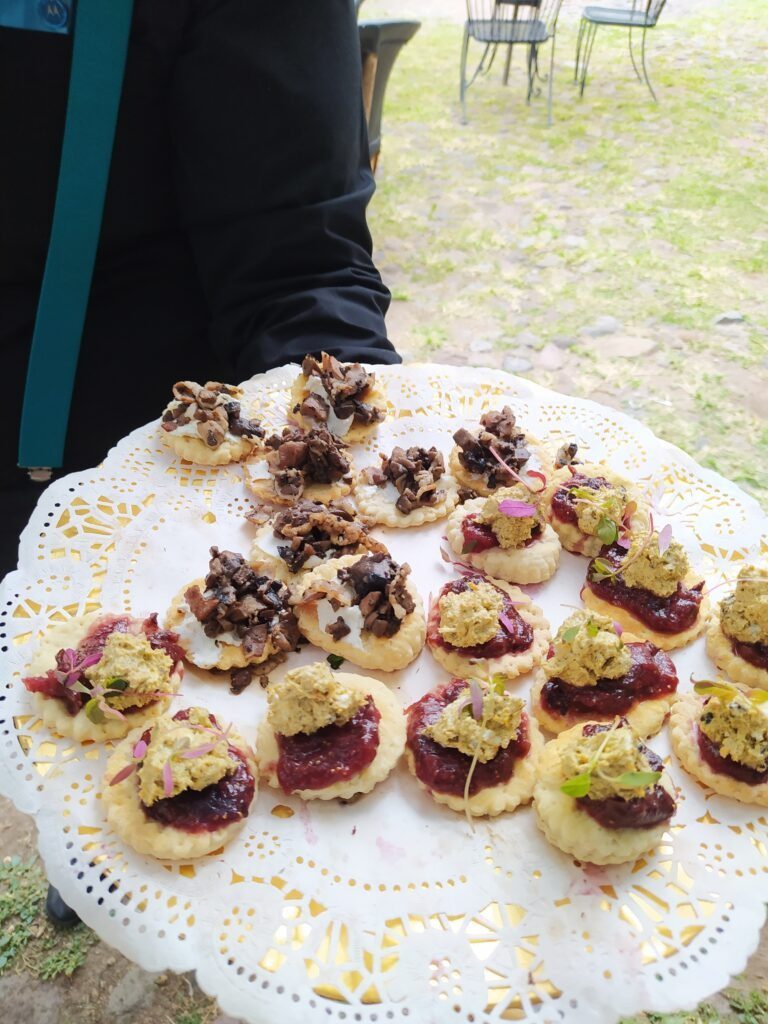 Local Products
WIne may be the main focus of a vendimia, but local products are also part of the festivities. Stationed in the shaded patio areas, local vendors had a nice selection of candies, jams, chocolate and leather goods. A ham slicing company was giving away tastes of their jamon serrano right next to a gelato cart passing out wine and cheese ice cream.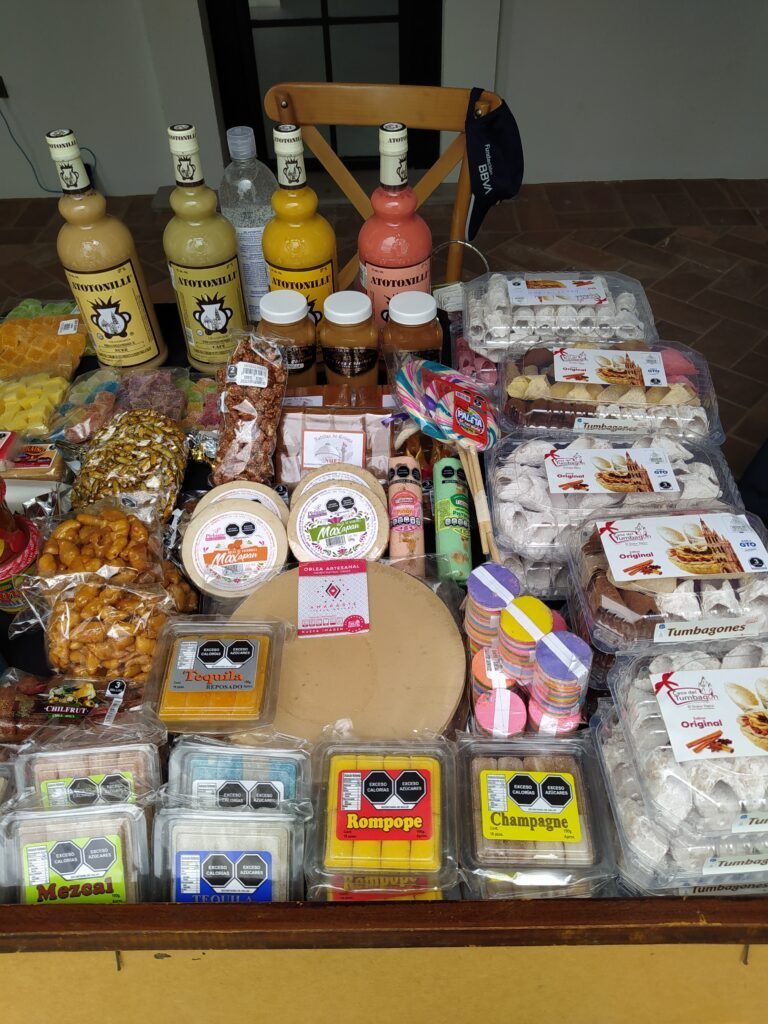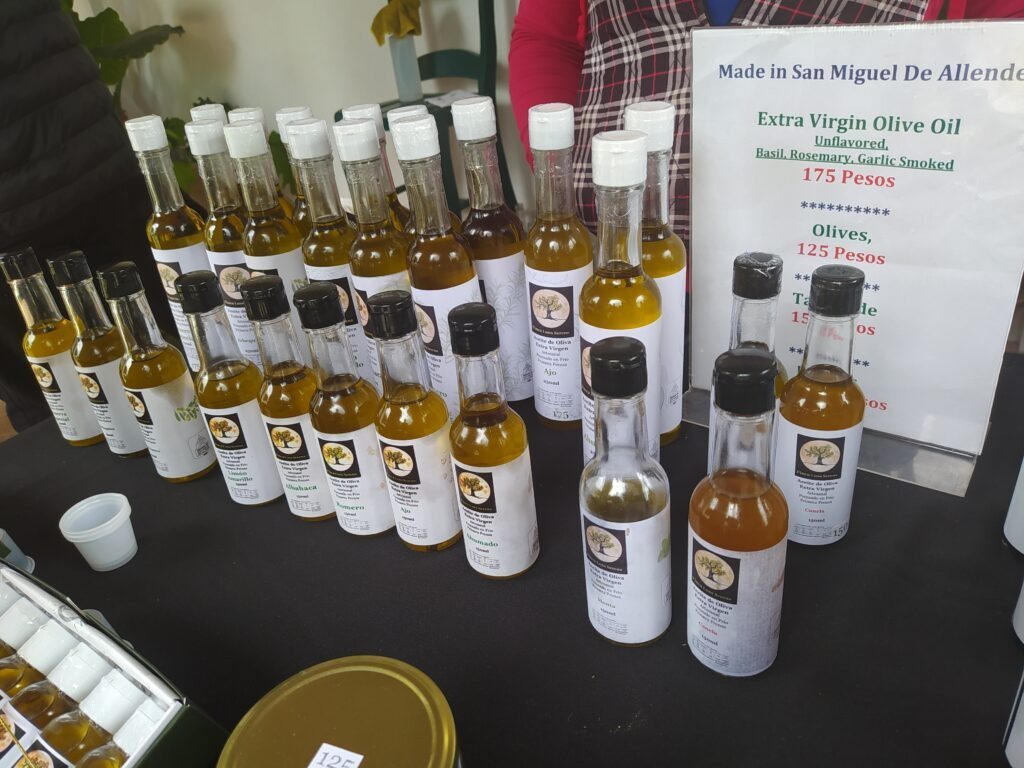 Entertainment
Music is a huge part of Mexican culture. Mexico may be synomynous with mariachi, but the owners of Dos Buhos decided to upgrade to opera for their vendimia. Students from Opera Guanajuato were invited to perform and showcase their talent. They usually perform at Teatro Juarez in Guanajuato City, a beautiful theater with excellent acoustics. Their voices were hypnotic, performing throughout the day with a few breaks of 90s cover songs by a small band. The gray skies that kept threatening to rain on us couldn't dampen our mood on this festive day.
Click the picture to go to our Heart of Mexico Wine Tours Instagram feed for the video on this song: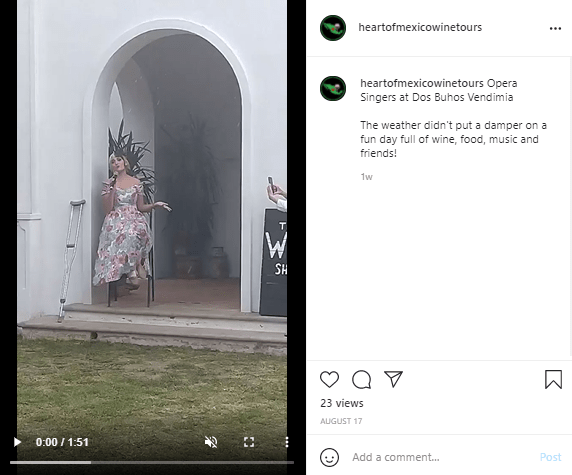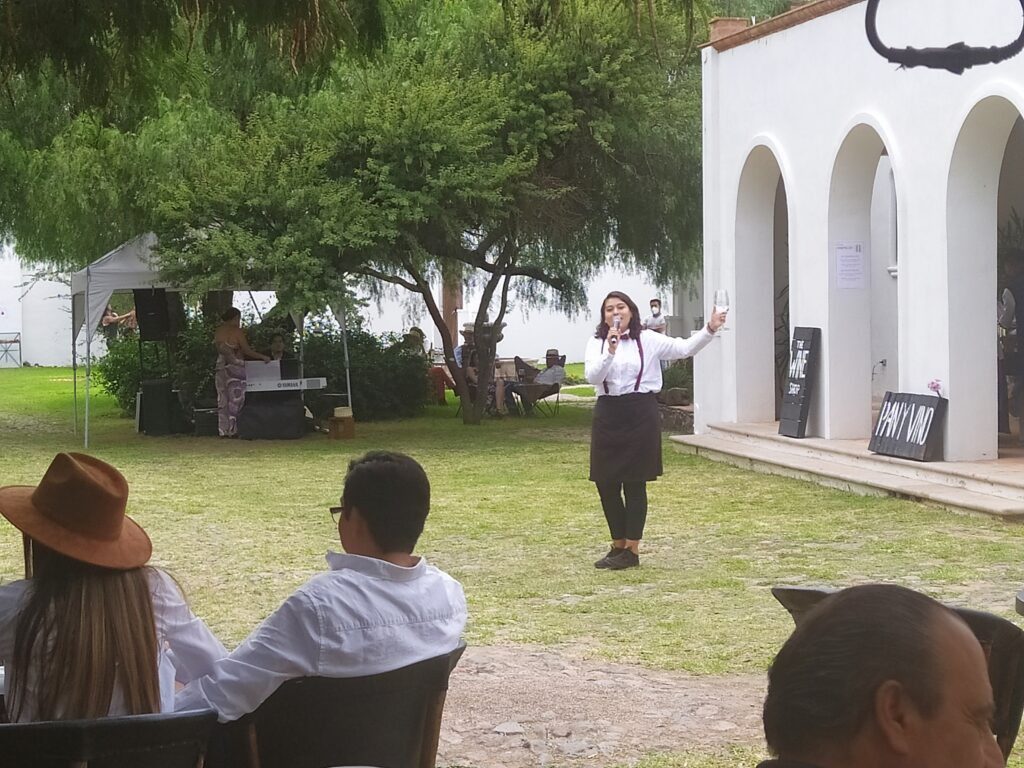 Other Vendimias Around the World
Vendimias have been celebrated for centuries in wine-growing Mediterranean countries and continue today around the world. If you are planning a trip around a wine region, you might want to include one of these vendemias:
International Pinot Noir Celebration, Willamette Valley, Oregon
Oregon is home to some of the best pinot noir in the world. Held in July, this event features wines from Oregon, California, France, New Zealand, Australia, and Italy. This is your one-stop festival for everything Pinot Noir. Three days of wine tasting and wine pairing are not a bad way to spend a summer weekend.
Sonoma County Harvest Fair, Sonoma County, California
Sonoma County is a nature lover's paradise. Come celebrate in the World Championship Grape Stomp, taste local wines and see if you agree with the judges on the best wines from the region.
Fiesta Nacional de la Vendimia, Mendoza, Argentina
One of the most popular festivals in Argentina, this vendimia has everything (including probably the kitchen sink). Parades, vendimia princesses, crowning the queen, honoring a few saints, theater performances and oh yes, plenty of wine are what you can expect at this top Latin American festival.
Bordeaux Wine Festival, Bordeaux, France
Do you love wine and boats? Then head to the town of Bordeaux. This 4-day festival takes place along the boardwalk with decorated boats along the Garonne, discos, fireworks and plenty of wine.