Romantic Getaway at La Santisima Trinidad Winery
Have you ever wanted to stay at a winery?
Walk through the vineyards at sunrise or toast the end the day with a glass of wine?
Wineries all over the world are creating hotel experiences like this, but a few in Mexico have kicked up enotourism to new heights. We stayed at La Santisima Trinidad but its not only a winery. It also produces lavender products, its own olive oil and offers you a real estate opportunity to make your vineyard dream come true.
Disclosure: Some of the links below are affiliate links, meaning, at no additional cost to you, we will earn a small commission if you click through and make a purchase.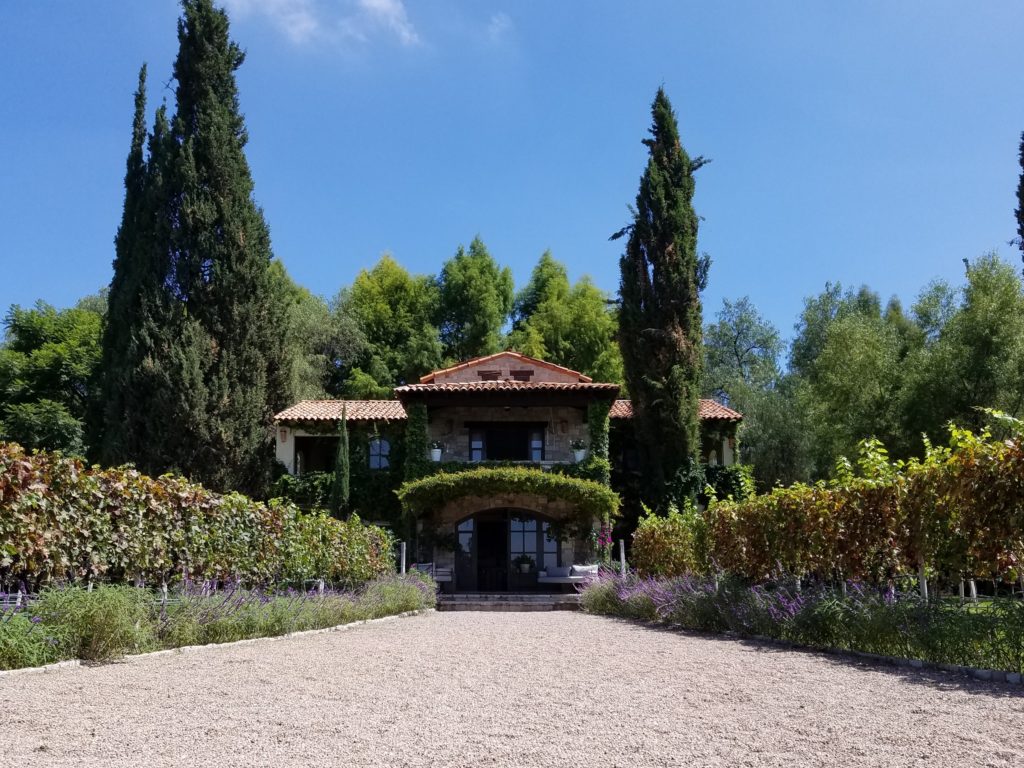 Entering the gates, we were escorted by security down the cobbled road past olive trees, lavender and vineyards. The scenery is reminiscent of Italian farmlands with stone houses and vineyards as far as the eye can see.
The Hotel at La Santisima Trinidad
Once we parked at the hotel, we were led through a courtyard into the main house to check in. The hotel has 6 rooms which are mere steps away from the vineyards. Our room was the smallest in the hotel, but the bathroom was enormous with a full tub.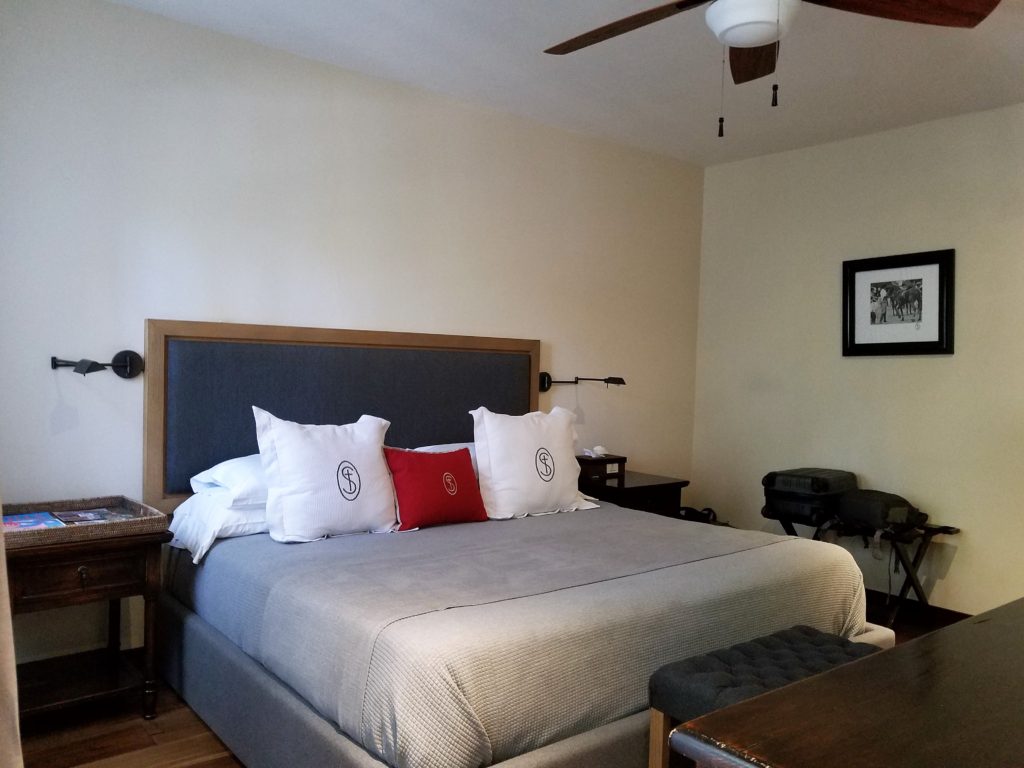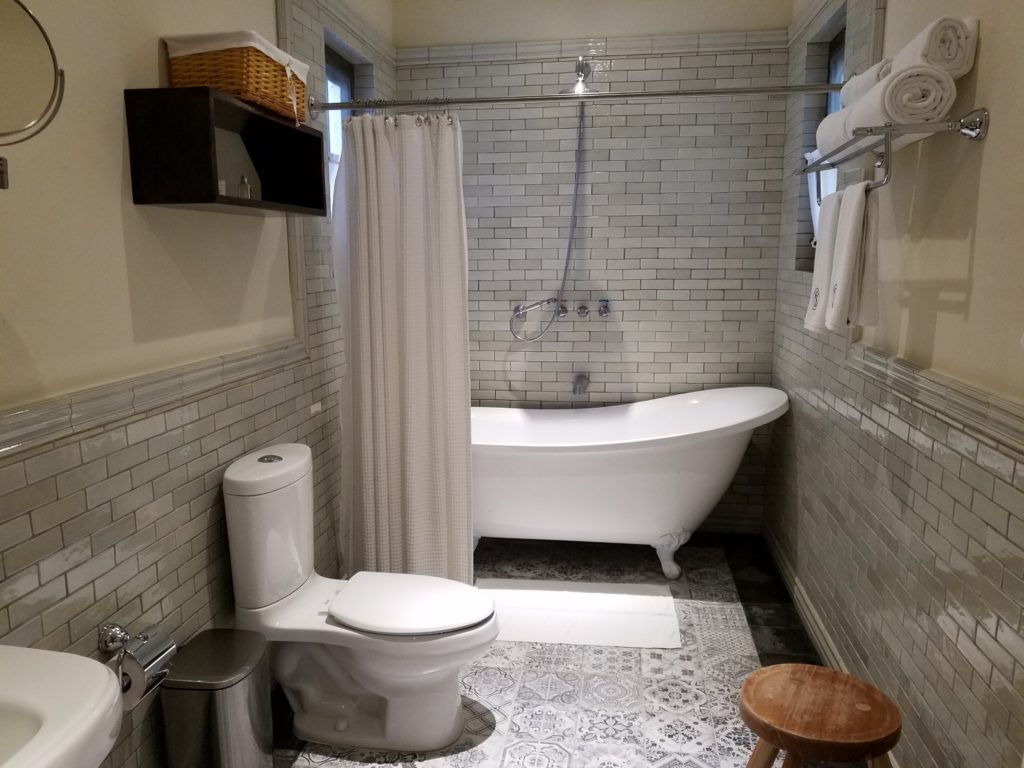 The pool on site was for the community and any hotel guests. I had the pool all to myself for hours, watching the butterflies dance in the air above.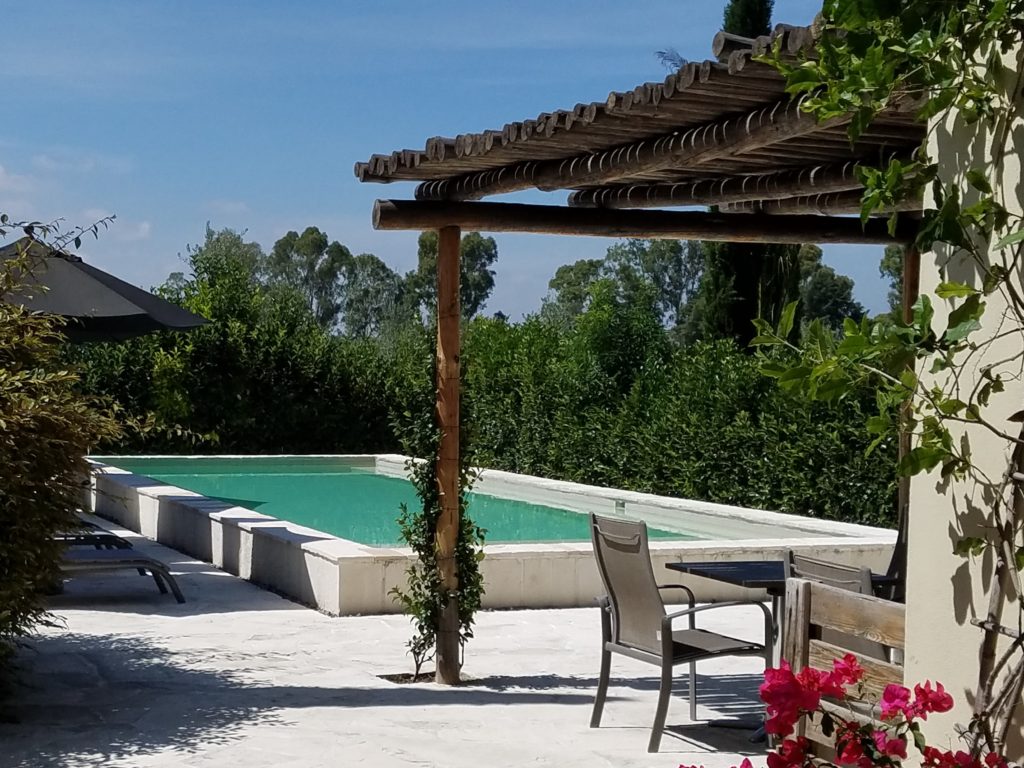 The Restaurant
The restaurant on property is open to the public and serves breakfast/lunch and a late dinner. Tables are well-spaced, so it feels almost as if it's a private dining affair. The outdoor seating overlooks a man-made pond with majestic palm trees across the water. Serenity seems to exude through every natural element.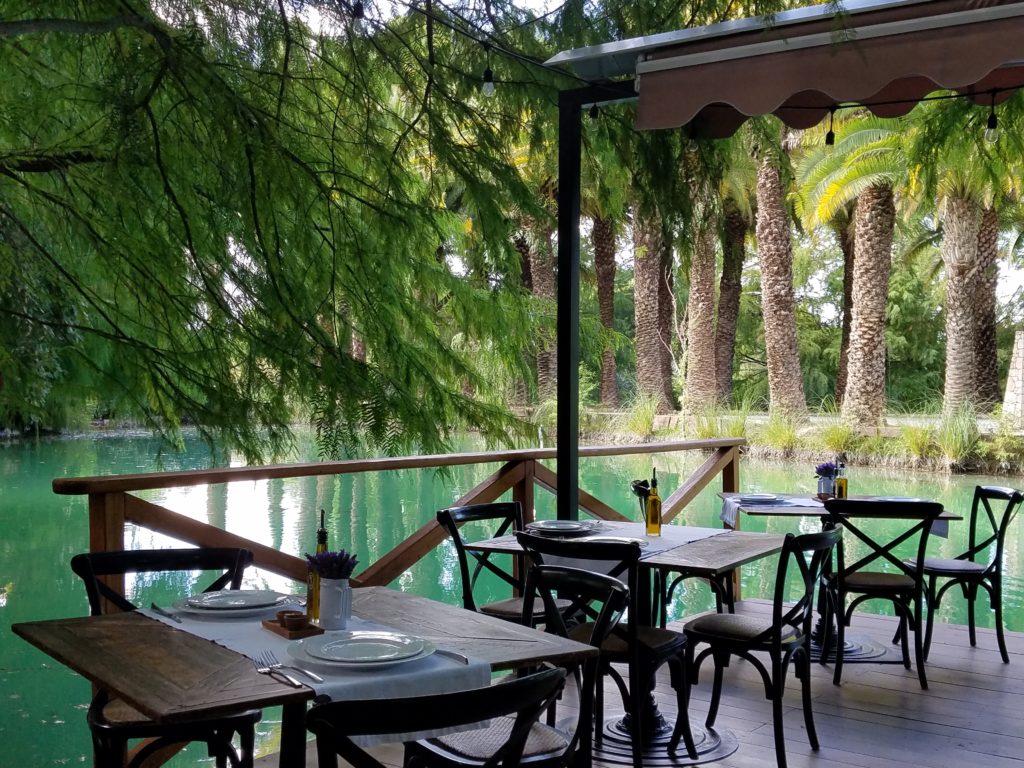 The Property
Later in the afternoon, we hopped on the complimentary bikes to tour the entire property. This is where La Santisima Trinidad Winery gets you to really fall in love with the idea of owning your own vineyard. Lots are available to buy and build your own mini-mansion. Part of your property is designated for vineyards, lavender fields or olive trees (your choice). The winery tends to the plants and you can either keep a portion of the produce for yourself or sell it back to the winery.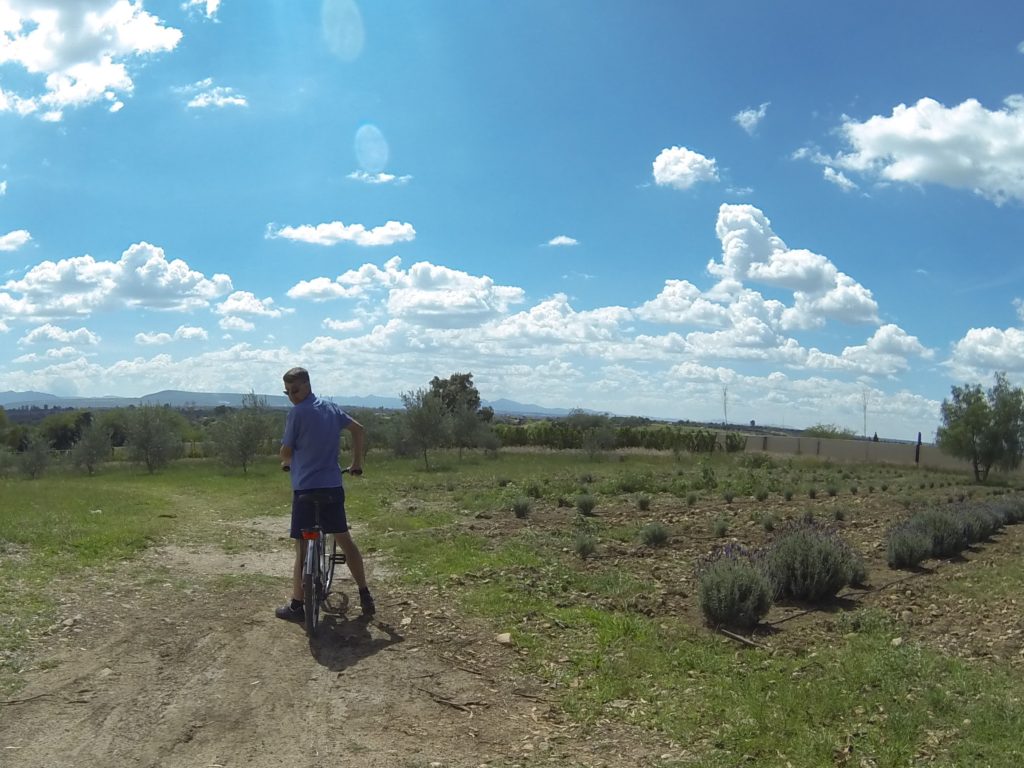 Vineyard and Winery Tours at La Santisima Trinidad
Vineyard tours of La Santisima Trinidad winery and lavender farms are available during the day. The tour consists of learning how the wine is made, olive oil production and their lavender products. Wine tasting is involved including some sampling of the lavender and olive oil.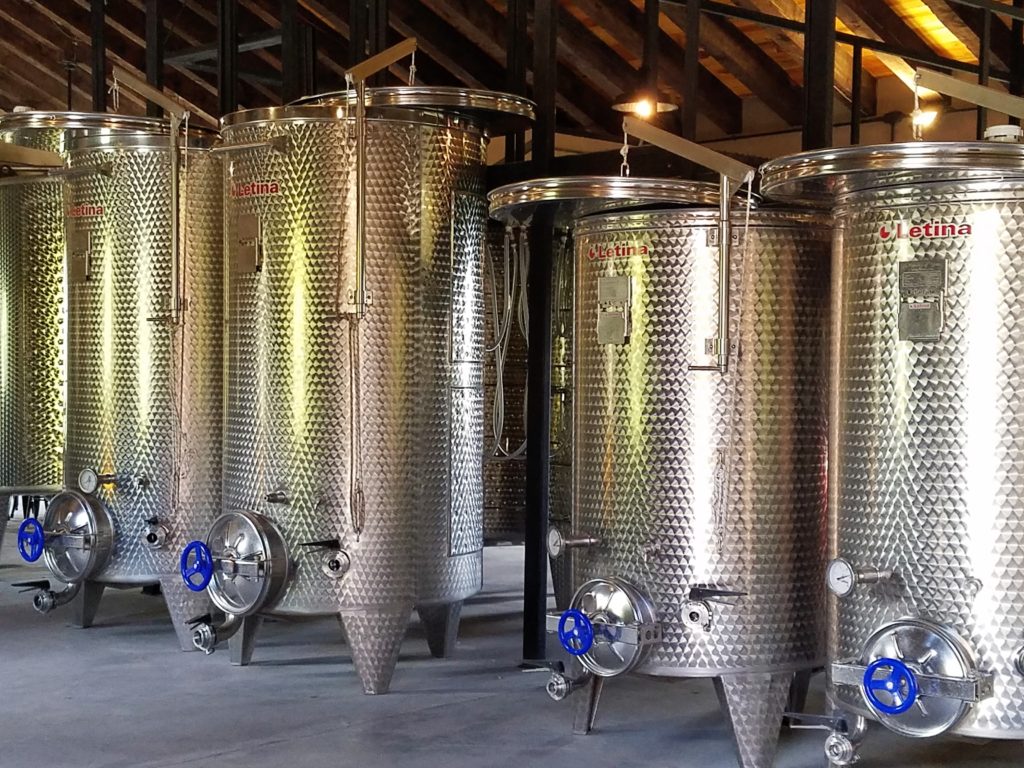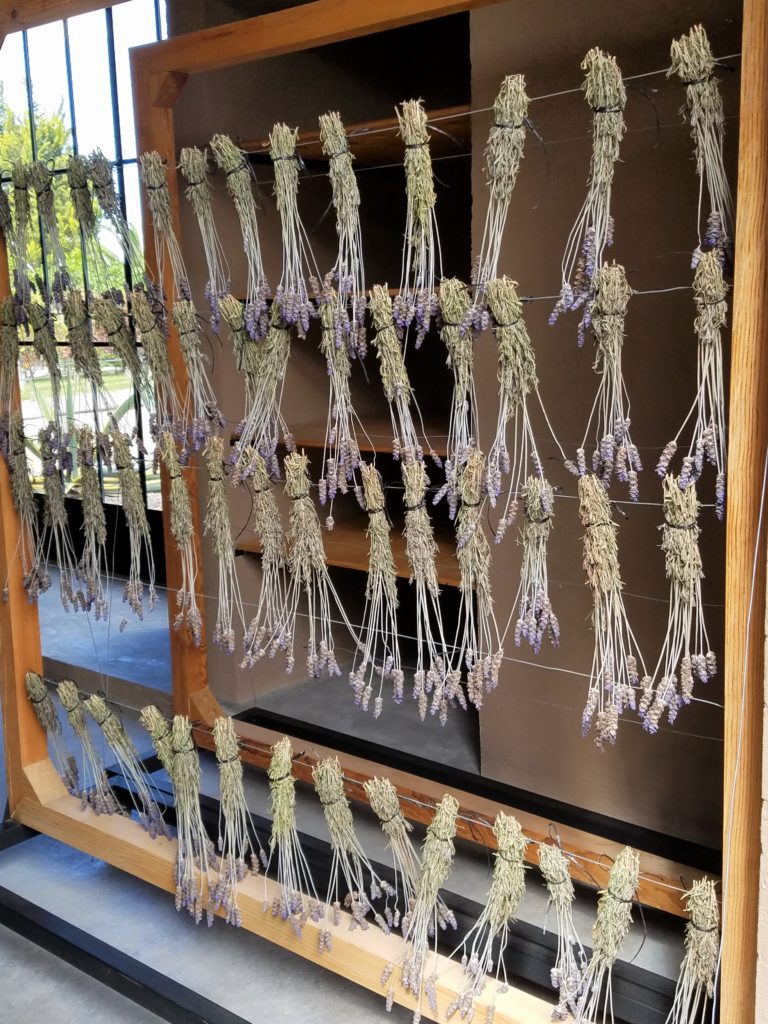 Photographer's Paradise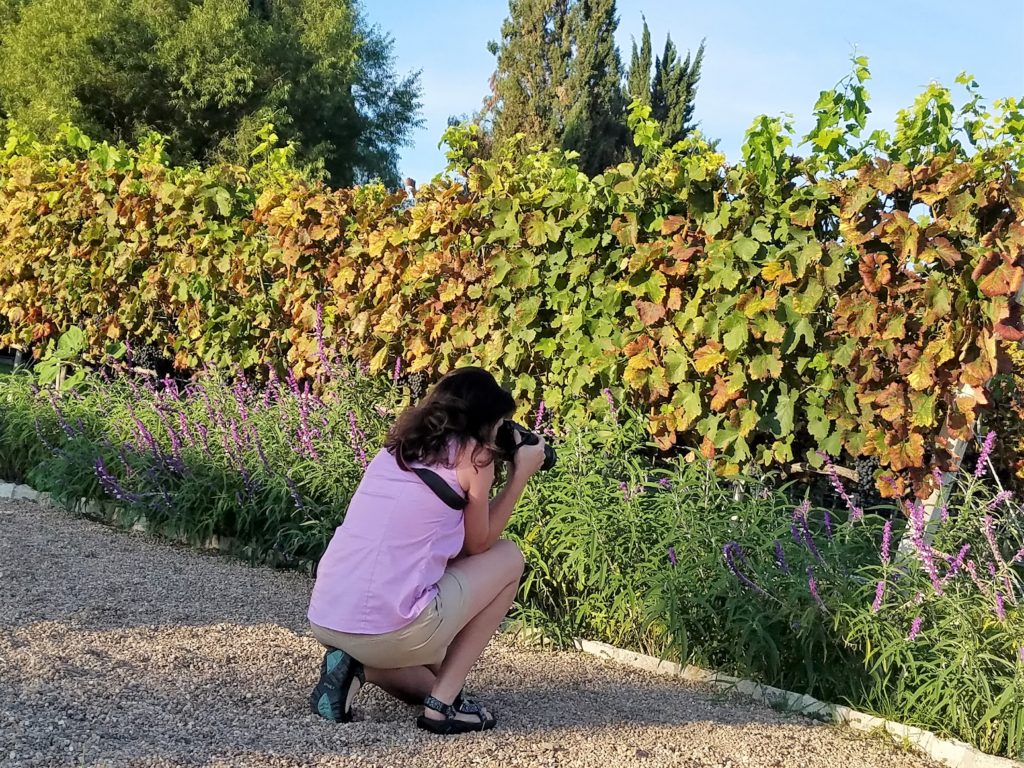 It's also a photographer's dream. Olive trees, pomegranate, flowers, hummingbirds and of course grape vines are the perfect models when you have time to just sit and enjoy the light play against the colorful subjects.
Hummingbirds buzz, hover and squeak as they flit from flower to flower. Hummingbirds are naturally territorial so there was a fair amount of chasing even though there were plenty of flowers to go around.
I could watch the hummingbirds all day. What I loved most about La Santisima Trinidad was that we weren't in any hurry and didn't have a schedule. We could relax and really take our time just enjoying nature's beauty.
Sister Winery San Lucas
La Santisma Trinidad is a luxury boutique hotel near Dolores Hidalgo. Its sister winery San Lucas is on the east side of San Miguel de Allende. San Lucas also has hotel rooms, equestrian trails and real estate property for your wine, lavender and olive oil dreams. Both wineries have vineyards dedicated to Cabernet Sauvignon, Merlot, Syrah and Tempranillo grapes. The sister wineries compete in polo matches with each other and have wine festivals throughout the year.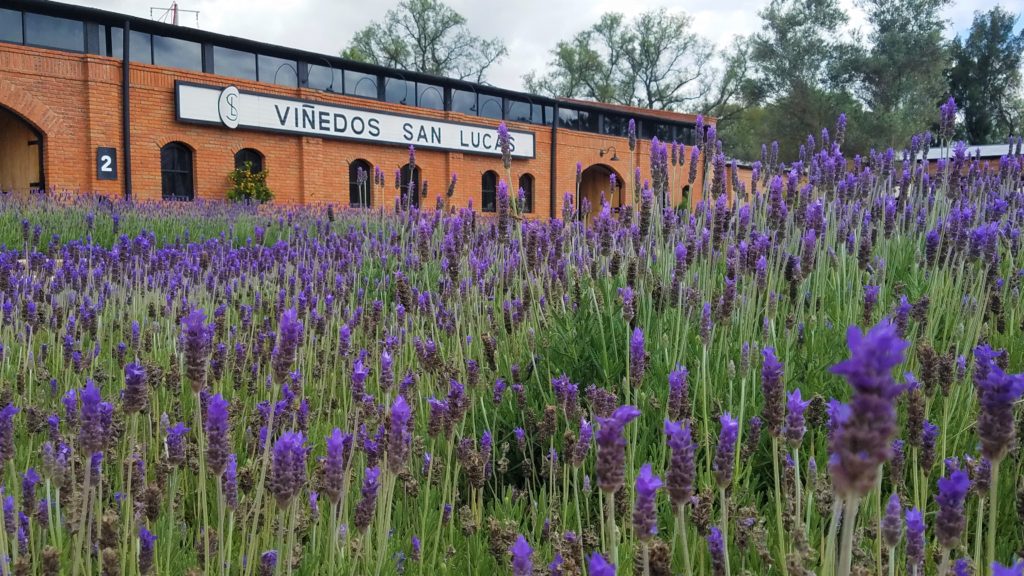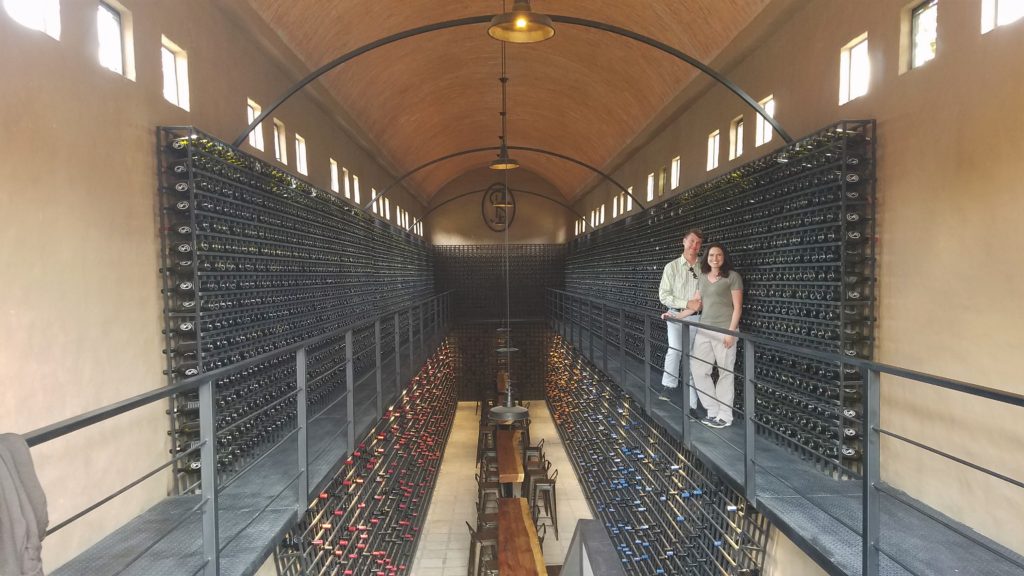 Both wineries are perfect day trips from the nearby towns of Queretaro, San Miguel de Allende and Dolores Hidalgo. For a unique, luxury stay amid vineyards and nature, stay at either La Santisima Trinidad or San Lucas.
For reviews on this and other hotels near San Miguel de Allende, check out Tripadvisor.