Wine, Cheese and Magic Towns
On our first visit to Queretaro we took the Wine & Cheese Tour which ultimately led us to falling in love with not just the city of Queretaro, but the surrounding area as well. This particular tour is not offered online. We signed up for it at the tourist kiosk by the Templo de San Francisco. The tour was completely in Spanish which made some things hard to understand, but you have to reserve a few days in advance if you hope to get a tour guide that speaks some English.
While we did enjoy the tour, there were aspects of it that could have been better. Read on to see what activities we did, and at the end how we can improve this tour for you.
Beginning the Tour
This was an all day tour. It started about 8:30am in the morning, and the meeting place was by the Plaza in Centro historico. The bus will pick you up from your hotel if you are outside the Centro historico area, but prior arrangements must be made.
Cheese Farm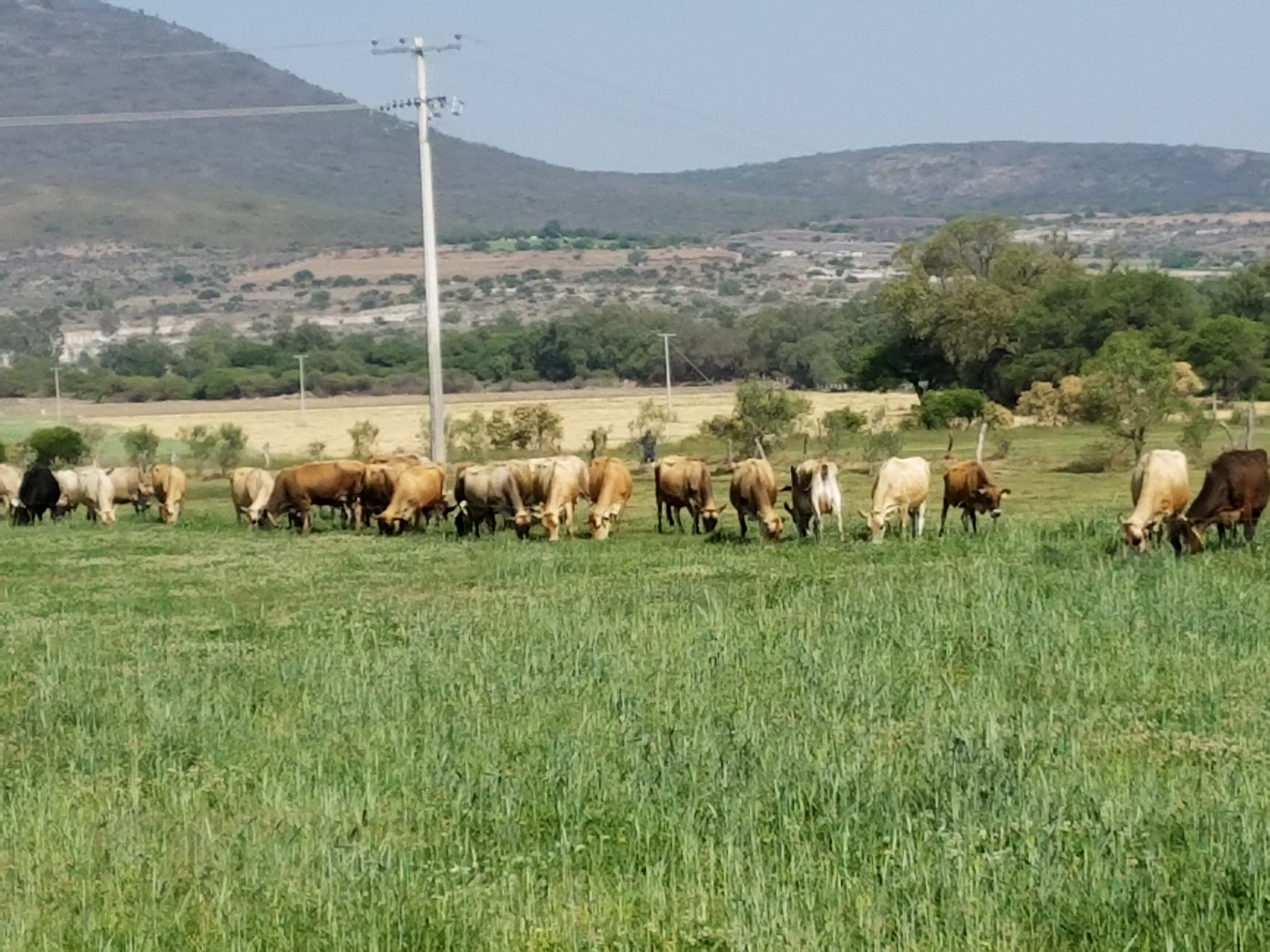 We first visited the cheese farm Flor de Alfalfa. They drove us through the pasture areas where the cows were grazing. Inside a building they have attractive displays and a video showing the process of the milk pasteurization and cheese aging. At the end of the tour under a huge covered gazebo, they bring out samples of 5 different cheeses they specialize in, our favorite being the jalapeno peppered cheese. It was interesting, but several tours come together for a 2 hour tour, and we were ushered from room to room with 100 other people.
Bernal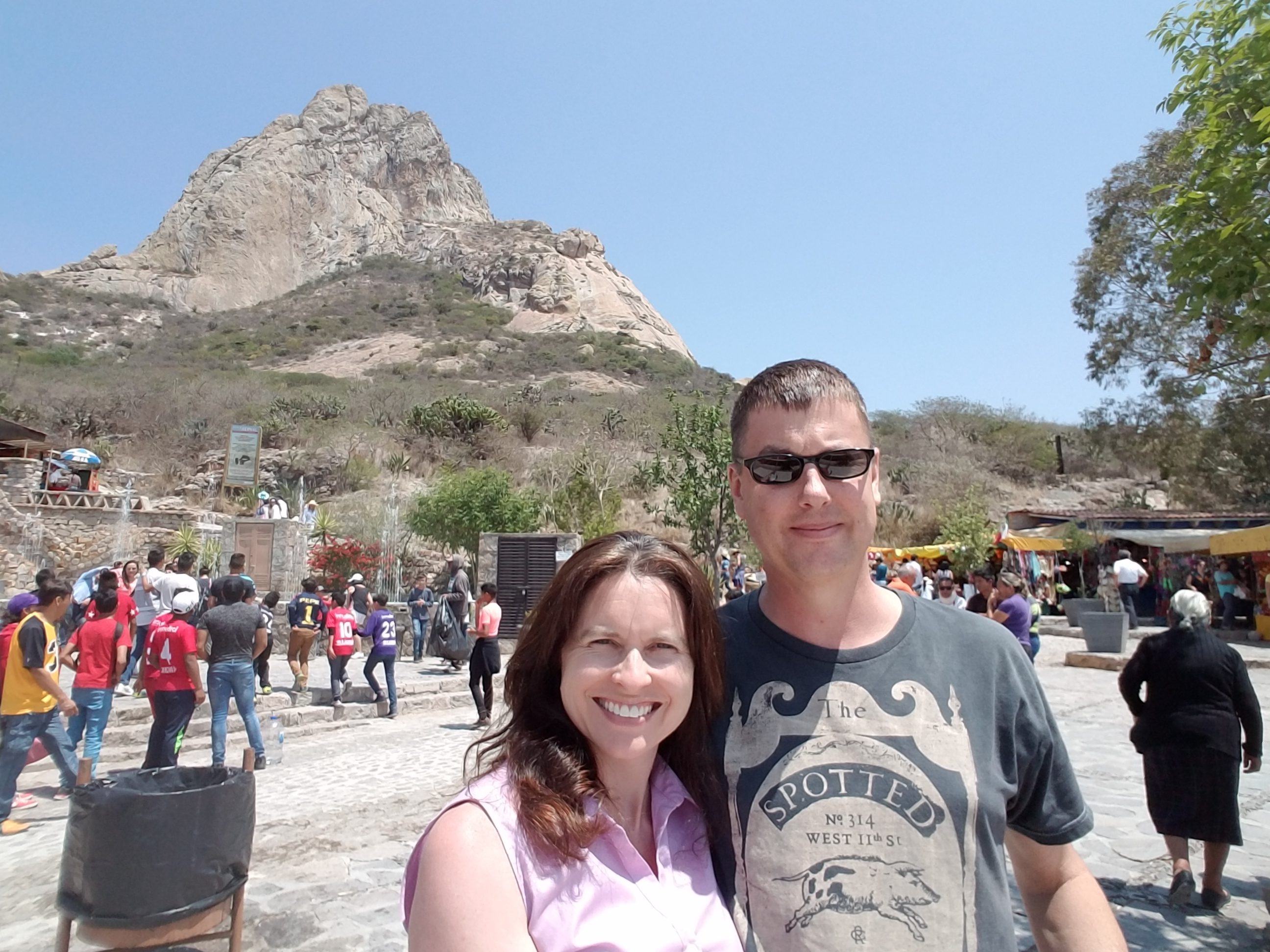 Next stop was Bernal, home of the third largest monolith in the world. Bernal is a small town, easy to walk around and peruse the gift shops of traditional clothing, linens and candy. Bernal is also known for its goat milk caramels. Pick some up for a tasty souvenir for yourself or family back home. We only had 45 minutes at the base of Pena de bernal which didn't give us enough time to hike it.
Winery Freixenet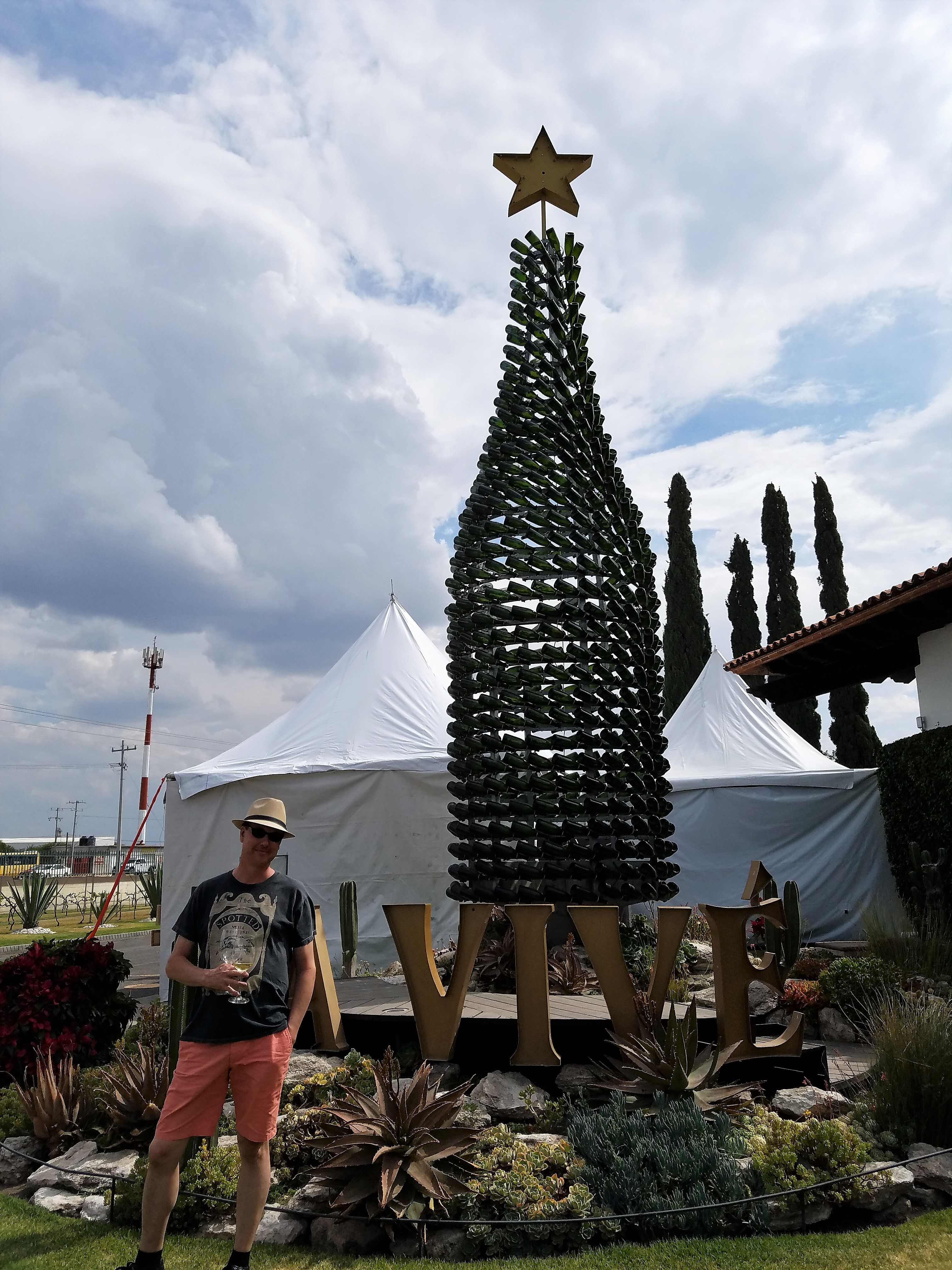 Finca Sala Vive Freixenet was the winery stop on the tour. This is the largest winery in the area and one of the largest exporters of wine in Mexico. In the late 1970s, the Freixenet Group from Spain bought land in the Americas and chose the state of Queretaro because of its ideal microclimates. Freixenet planted their first vineyards in the early 1980s and released their first cava in 1986.  After a tour of the facility on how they create their cava and other wines, there was time to enjoy some food and a bottle of bubbly. Freixenet hosts many wine tastings and events throughout the year.
Tequisquipan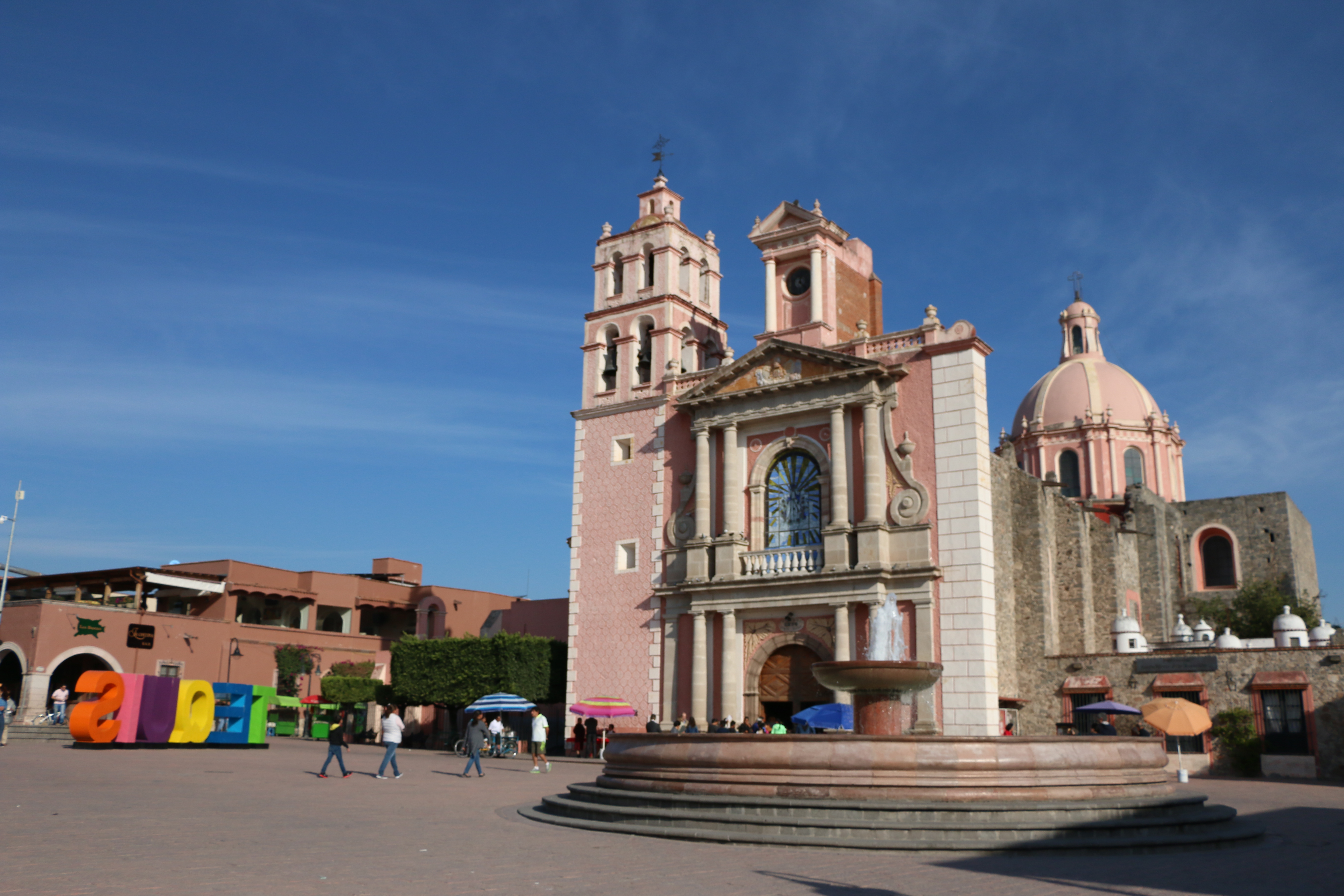 The tour definitely saved the best for last. Tequisquipan is the postcard perfection of a Mexican town. Wine bars, cobbled streets, boutique hotels, and restaurants are all centered around a beautiful plaza with an enormous pink neoclassical church, the Santa Maria de la Asuncion. Kids can ride the train around the plaza while parents enjoy a lazy day people watching and eating ice cream. Vendors with handcrafted items set up carts along the side streets. There's plenty of shops, but it didn't feel touristy. We had just over an hour of free time to explore.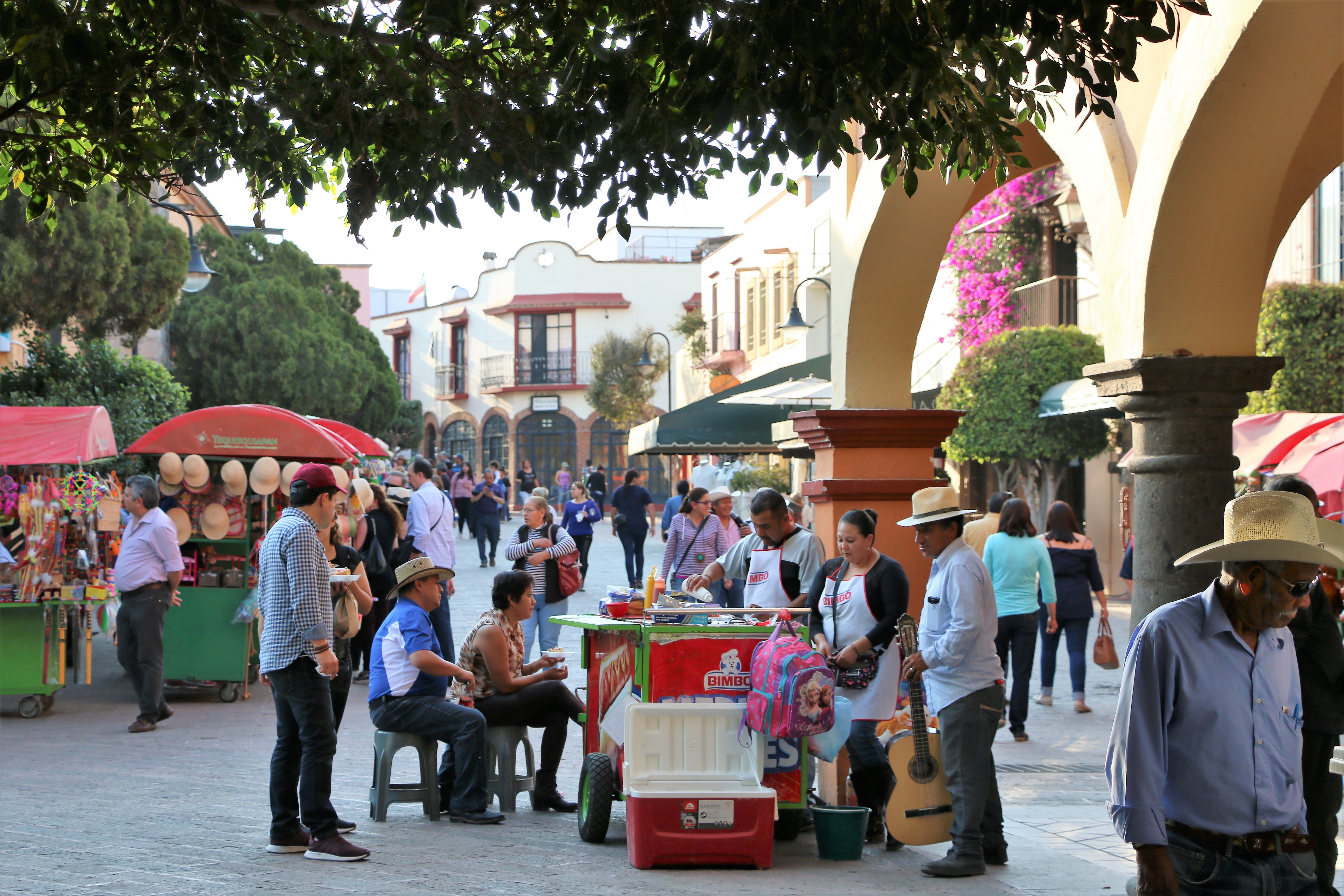 This tour hit the highlights of the area, but we would have like to have more time in Bernal and/or Tequisquipan rather than spend so much time at the cheese farm (mostly waiting for everyone to move from room to room).
Take a Customized Tour With Us!
We don't do group tours very often because we don't like being with tons of people and not having flexibility in our day. Because of this, we started our own private tours exploring wineries, pueblos magicos and regional food strictly for couples.
If you want to spend half the day in Bernal or Tequisquiapan, you can do that.
If you want to visit wineries not on the typical tourist path, we will take you to them.
Not sure where to eat? No problem! We know a few fantastic spots not over run by tourist buses.
Check out our Food and Wine Tours and let us create  a personalized tour for you!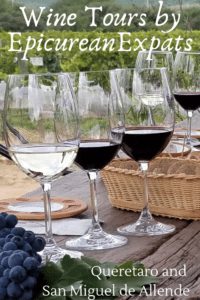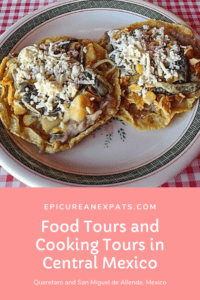 Before you go…
Check out these other tours and Pueblos Magicos that you can visit from Queretaro: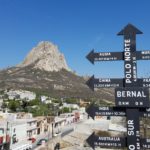 Travel Guide to Hiking Peña de Bernal (3rd times the Charm!)
5 Pueblo Magico Day Trips from Queretaro 
Like this post? Save it to Pinterest!