Our Every Day Mexican Life in Queretaro- 10 Months Later
November's big holiday in the USA is Thanksgiving, and in Mexico it's Day of the Dead or Dia de los Muertos.  Regardless of which holiday you and I are celebrating, It's the month to remember and honor our loved ones present and past and give thanks for what we have.  We are so grateful about so many things in our life right now. Making this move to Mexico might have seemed like a big decision to our family and friends, but we know we made the right choice for our quality of life. We would like to give you a glimpse inside our "every day" Mexican life.
Favorite Restaurants
Finding favorite restaurants in Queretaro and Juriquilla makes us feel more like locals. We have many choices of different regional Mexican cuisine from Yucatan cochinita pibil and Hidalgo barbacoa to different moles from Oaxaca. Living here and having the time to sample has really shown us that Mexican food is more than just tacos and enchiladas.
Our favorites so far are Santa Mar at Antea Lifestyle Center for the freshest seafood, Alioli for Basque cuisine, Hank's for New Orleans Creole food, and Barbacoa Rica for Hidalgo-style lamb barbacoa and the best tortillas. There has been some trial and error as we try to find a good sushi restaurant near us. Our choices for street market food are endless, and we take advantage of it every chance we get.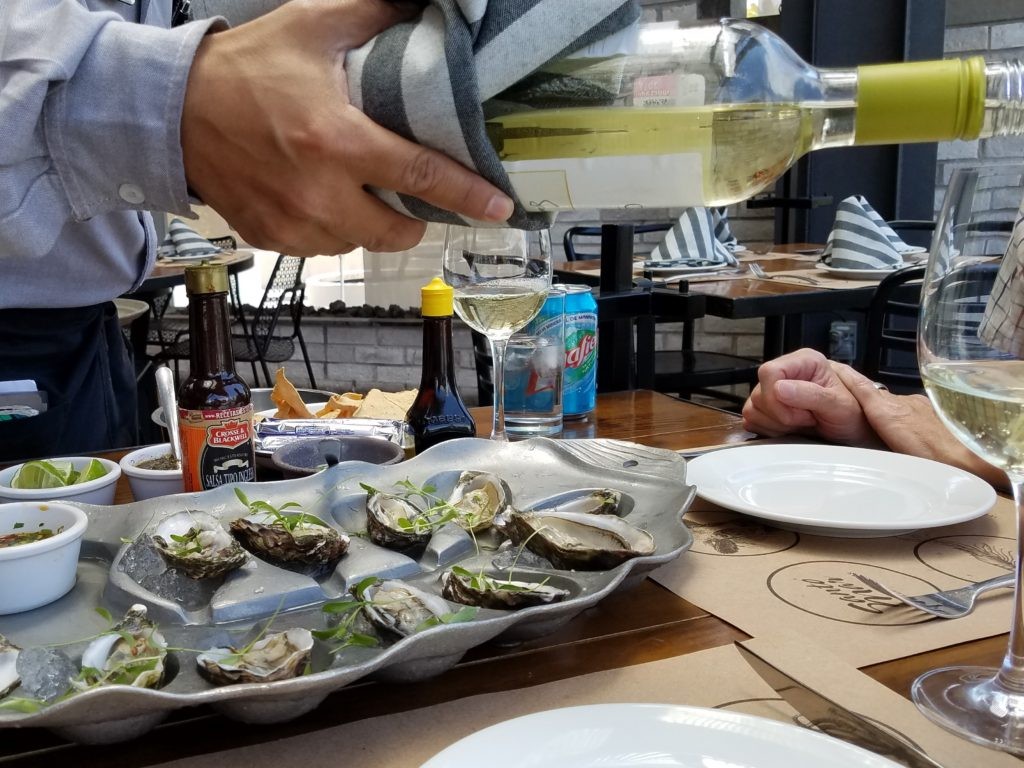 Markets
Within a 15 minute drive we have four produce and grocery stores where we can get practically everything on our list. Hazelnuts were a challenge for a few weeks, but eventually we found some. We have a large fruit and vegetable stand just 5 minutes down the hill from us. Superama is our basic grocery store, but Chedraui just opened and has an amazing selection of meats and pastries. City Market is the high-end grocery store at Antea Lifestyle Center and we love to have lunch there before we shop.  In Santa Rosa and Centro we have mercados where we buy cactus fruit, squash blossoms, green chorizo and fresh made tortillas. Yum!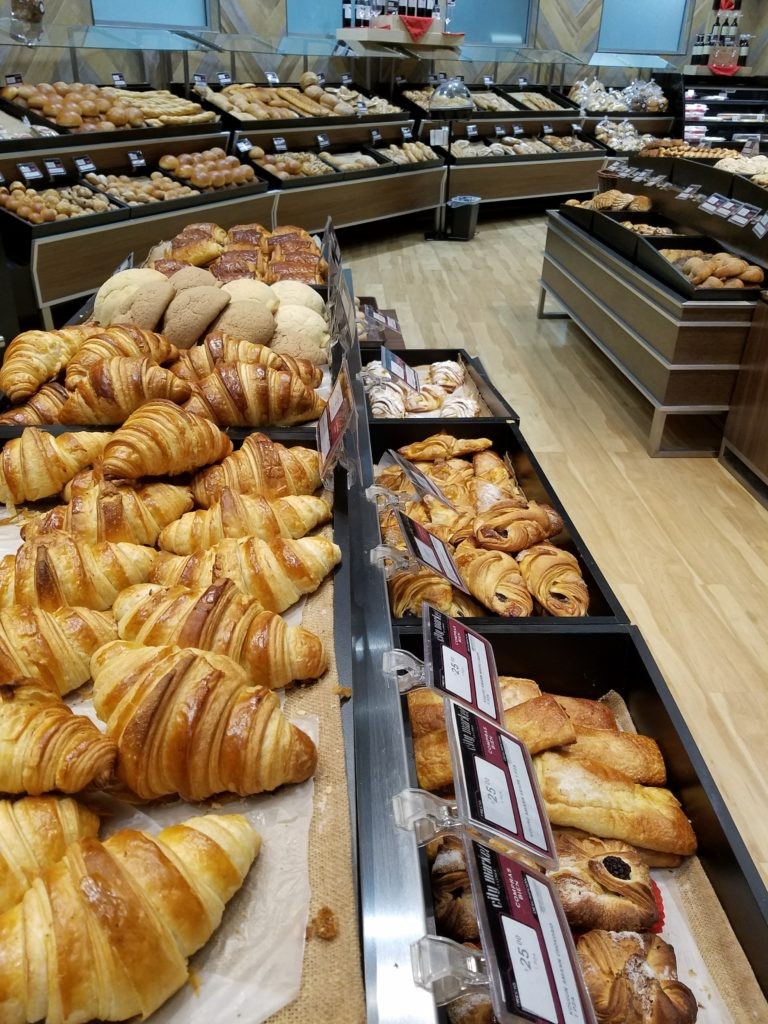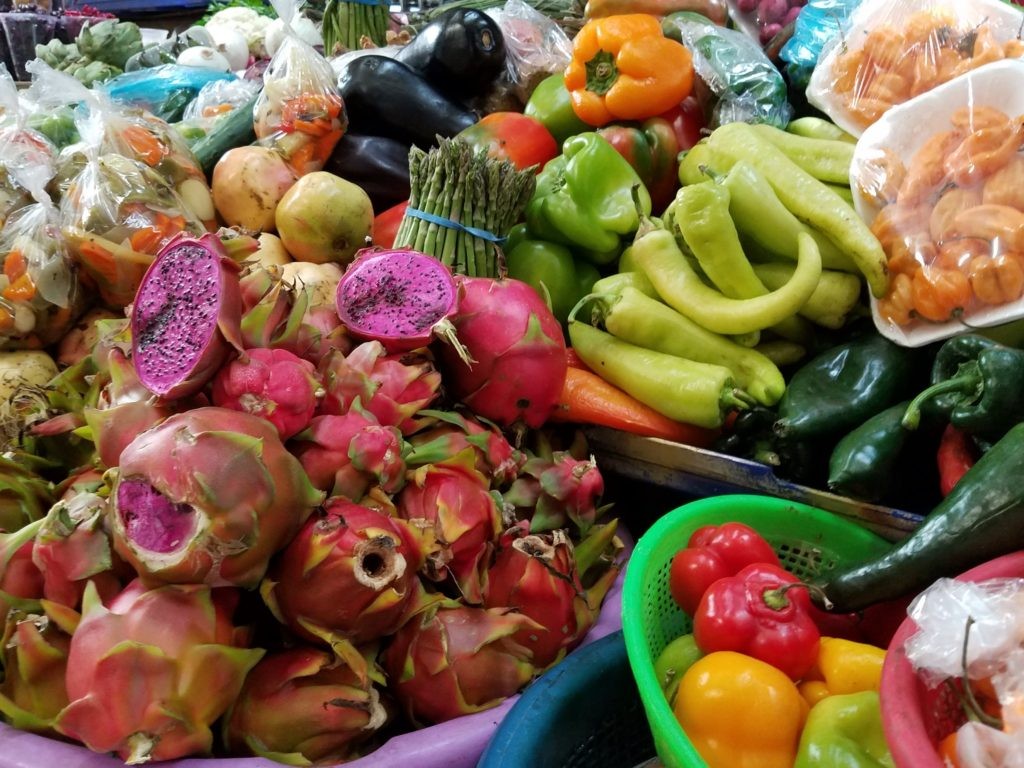 Daily Schedule
The biggest change in our schedule is that we have more time to do things together. We still work our online jobs, but nothing like before. You could say that we work part-time because we usually can get our work done in 2 -3 hours on any given day. That leaves plenty of time to go out to explore our surroundings, check out a new neighborhood in Queretaro, or head out of town to see something new. We've made many trips to San Miguel de Allende and are trying to get familiar with every town within a 90-minute drive from home espceially the pueblos magicos like Mineral de Pozos, Bernal, Tequisquipan and Dolores Hidalgo.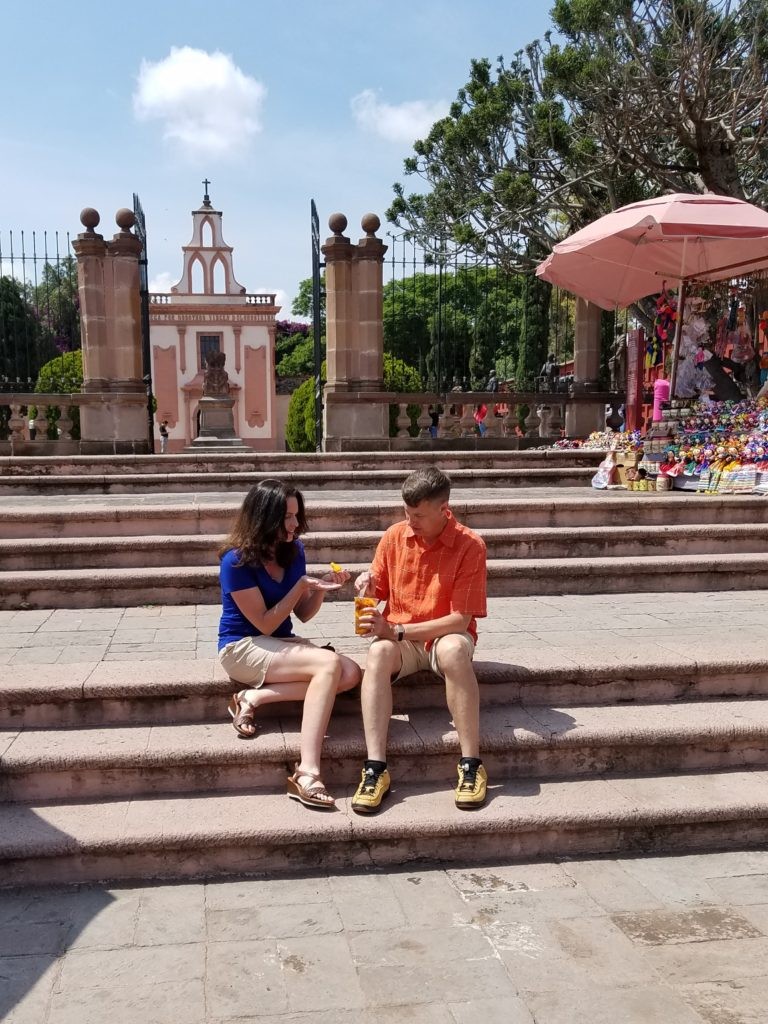 Individual Interests
We don't do everything together. We do have our separate interests. Tom is enjoying working with new ingredients and has turned our kitchen and roof into gastronomic labs. He's made artisan ice creams, vinegars and his own creative multi-course meals. Tiffany is discovering new wildlife, especially hummingbirds, and visits the deer and ostriches in the next neighborhood frequently. We'll have more on these subjects soon.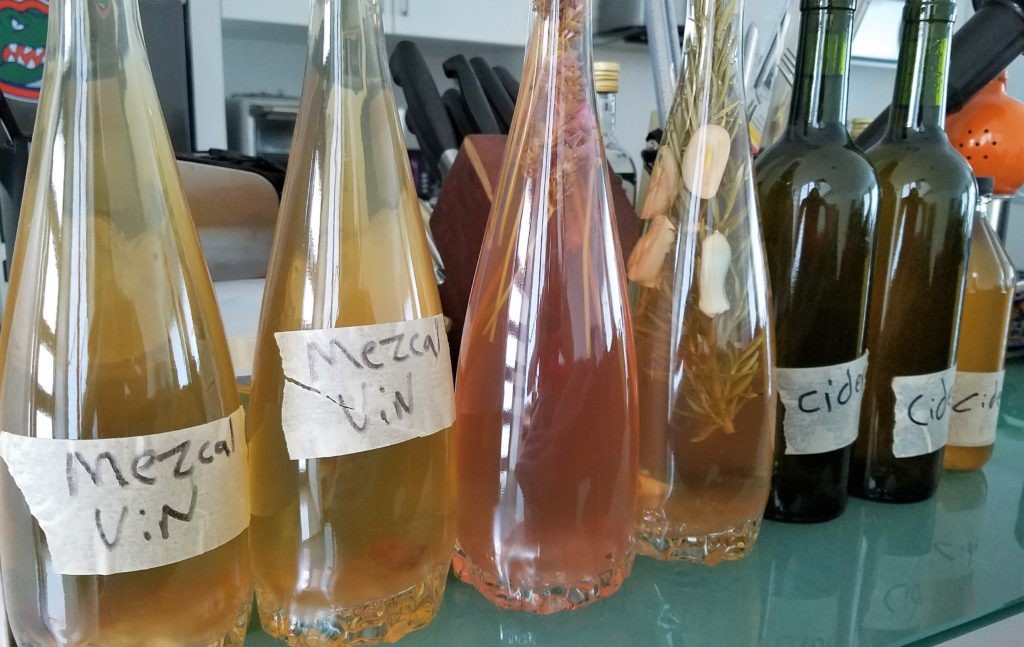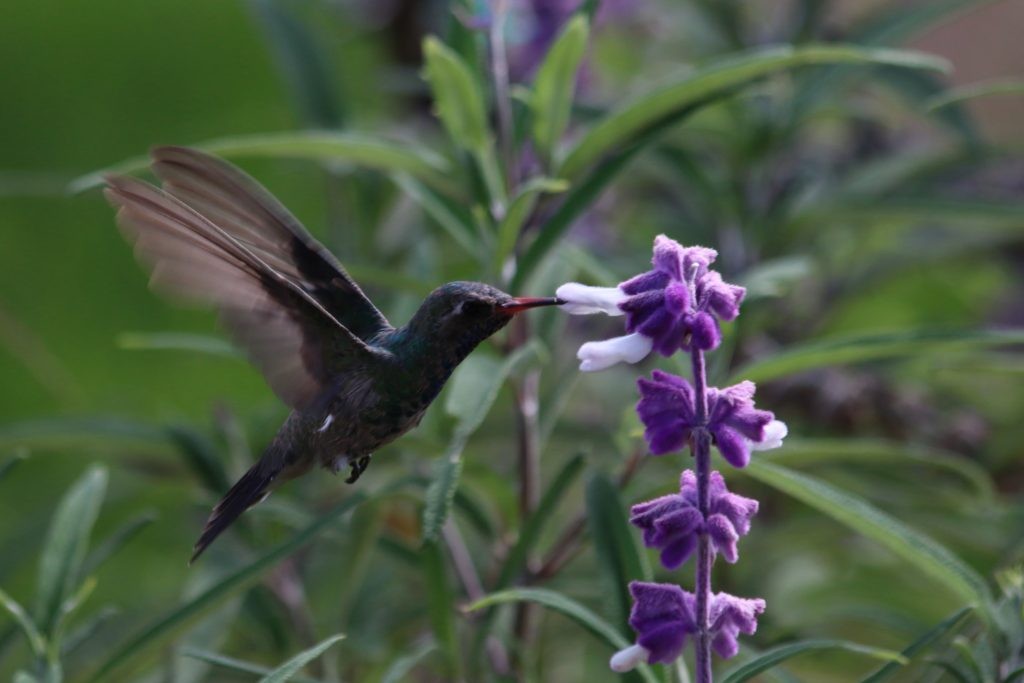 Friends
Having Hayley around has helped us get to know many of the dog people in our community. What's been interesting to us is that no one we've met so far is from Queretaro. They all moved here from somewhere else. Many of our neighbors are from Mexico City.
Our closest couple friends all moved here just this year from somewhere else. We each have similar stories on what we've had to deal with as we settle in, and each of us have some words of wisdom to pass on to each other after a few learning experiences. It's fun to be the tour guide showing our friends around different areas, but also being the tourist as they show us what they are familiar with.
Glitches Happen in Every Day Life
It's not all rainbows and butterflies, though we have seen the monarch butterflies fly through on their way south for the winter. After the fiasco last month dealing with the new internet service, I was able to pay the internet bill at OXXO, a convenient store where you can recharge your cell phone and pay for some of your bills. And Michelle showed me how to set up payments through my bank app for next time.
Just this week, we fired our immigration lawyer for her procrastination and giving us inaccurate information. We hired a new lawyer the same day who is giving us answers within 2 hours. How refreshing! The renewal process for our temporary visas is very similar to what we had to go through the first time, but we'll have more to tell you later when it's complete.
Adapting to the New
I think we've adapted well and are still curious with the new things around us. We want to know more about Mexican culture; the people, the food and the history. I think that's the key to adapting to any situation. If you are willing to learn, you can be comfortable anywhere in the world.
Relocation Consultation
Do you have questions on prices, neighborhoods, and expectations about starting your new life in Mexico? Ask us directly! We can set up an hour long video conference call on Whatsapp and help answer questions that pertain to you and your lifestyle. Our consultations are $70 USD for an hour. If we go over the allotted time, no worries. We won't charge you extra. We want you to get the answers you need to make the best decision for a new life. Plus, we will send a follow-up email with other resourceful links specifically for you.