One of My Favorite Things: Christmas Markets
Christmas markets are one of my favorite things. Remember that song, I Simply Remember My Favorite Things from the Sound of Music? This time of year, it plays over and over in my head. I spent my childhood in Europe, and though winter can be gloomy and bitterly cold, the Christmas season always felt warm and inviting.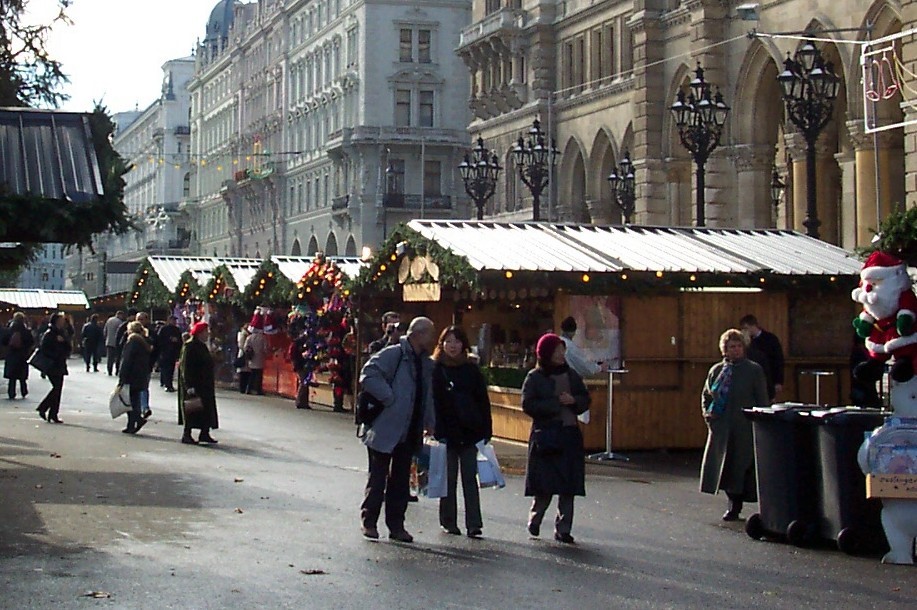 Visiting the Vienna Christmas Market during the Christmas season brings back childhood memories for me. The sights and smells warm my heart, and I barely feel the biting chill in the air.
Lamp posts decorated with lights and wreaths in the shape of candles, stars, and angels lead to the center of town by City Hall. Row after row of tiny wooden market stalls shine and sparkle with their wares.
Shop windows are draped in evergreen garlands with tinsel and lights.  The baking-spice smell of gluwein wafts through the stalls. The steaming cup in my hand provides heat to my fingers, and the thick, fruity, brandy wine mixture coats my mouth and warms my insides.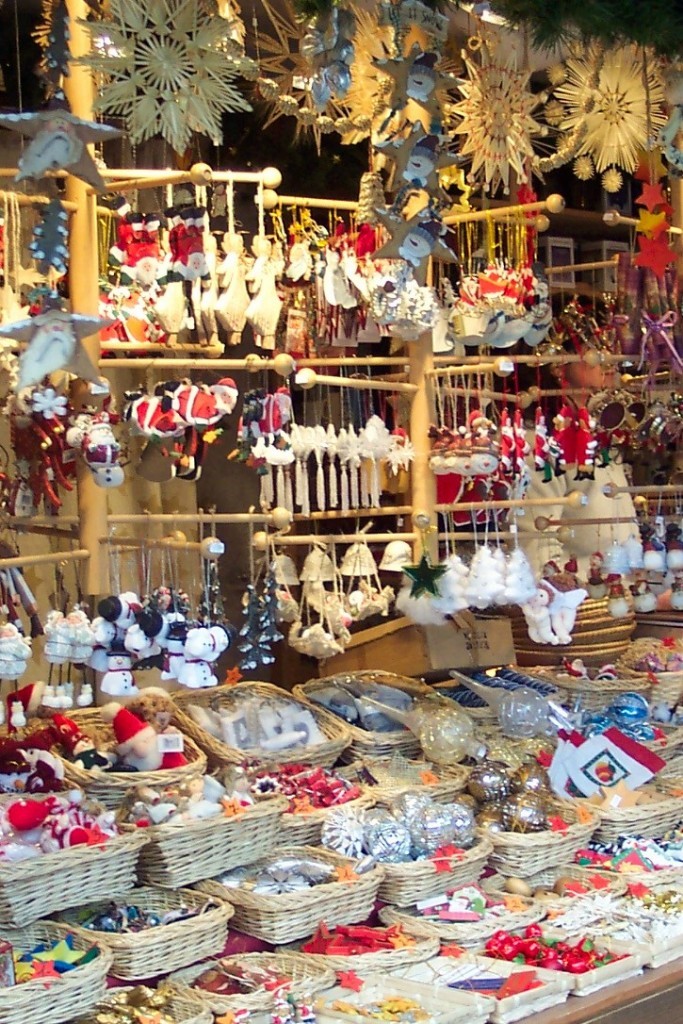 St. Nicolas and snowmen dance and swing amid the red, silver, and gold mass of objects.  Handmade ornaments of stars and angels made out of wheat and yarn, and frosted glass decorations are brilliantly displayed waiting for a tree of their own.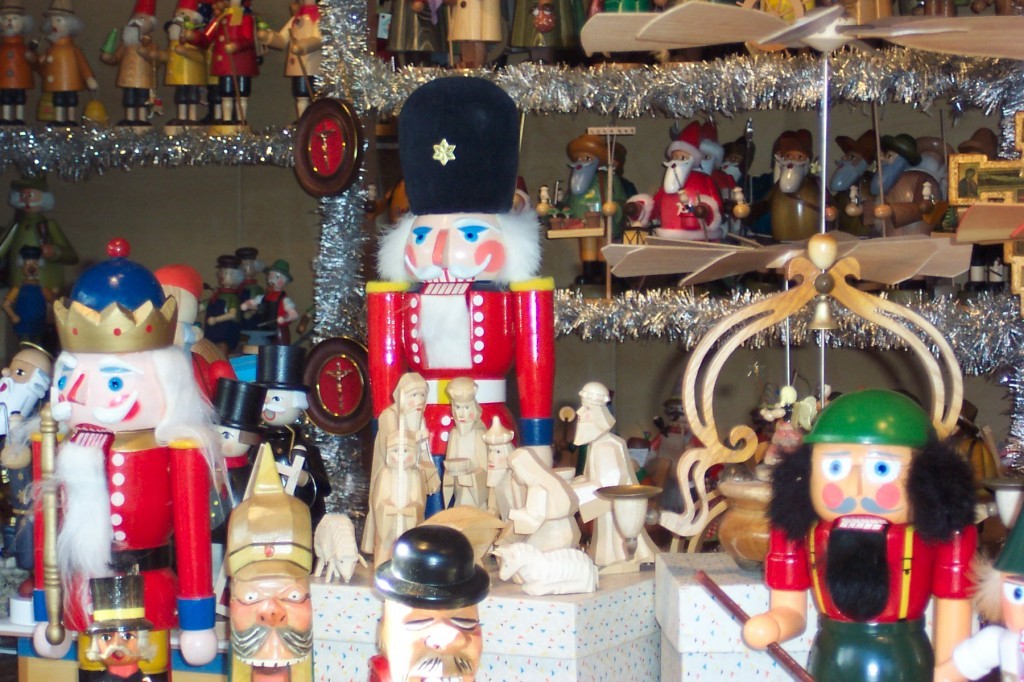 Wooden figurines of wise men, angels, animals and baby Jesus recreate the manger scene.  Christmas pyramids (candle-operated carousels) with carolers and religious scenes spin around.  Brightly painted nutcracker soldiers stand at attention.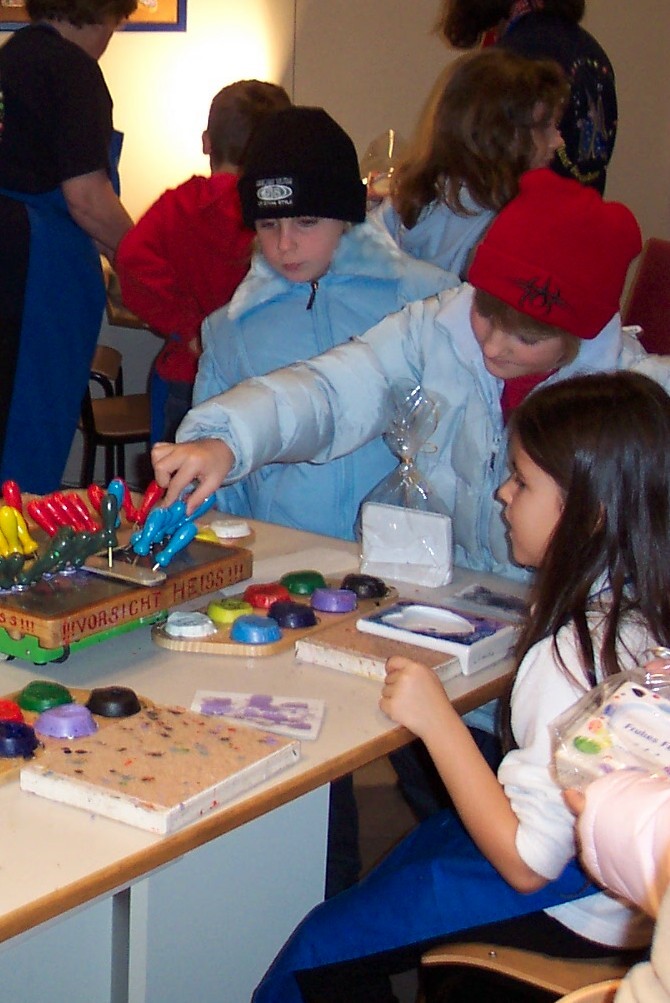 Inside City Hall, parents enjoy a coffee break from the cold while children make simple handmade ornaments, candles and cookies with paints, dough and wax.
Beautiful displays of marzipan, chocolates, candied apples and stollens entice the taste buds.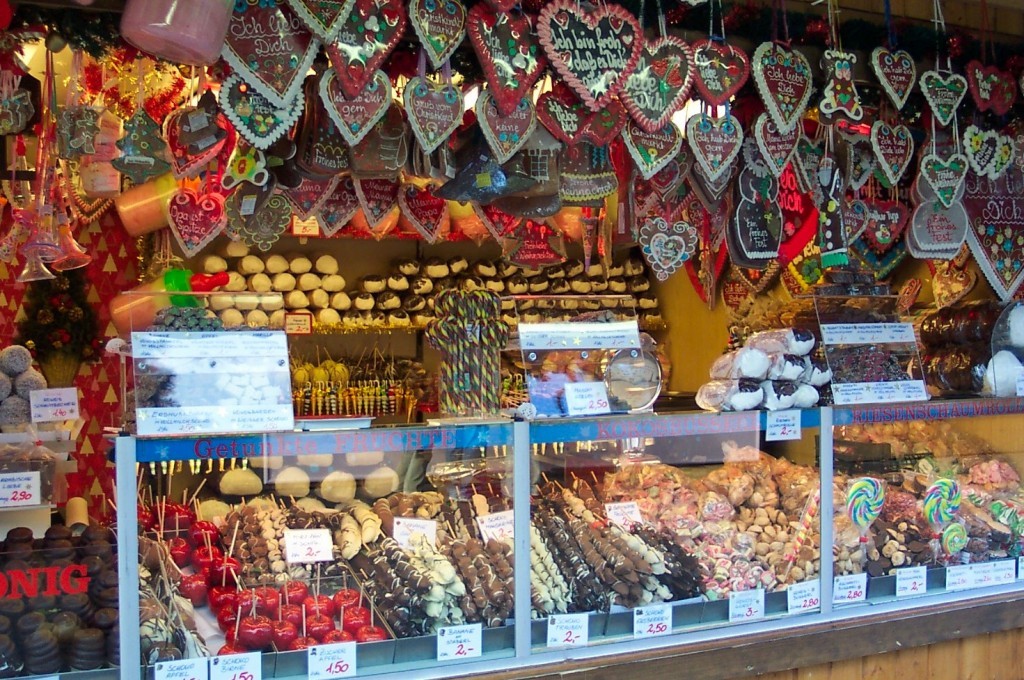 Gingerbread heart-shaped cookies decorated  with messages of Good Luck in the New Year and I Love You are another one of my favorite things about Christmas markets.  I always loved to get these, but they were always too pretty to eat.
Lights, colors, smells, and sounds.  Christmas markets have it all.  They remind me of my childhood, family, friends, and distant memories.  And they all make me smile as I remember my favorite things…simply.