Leaving to Start a New Journey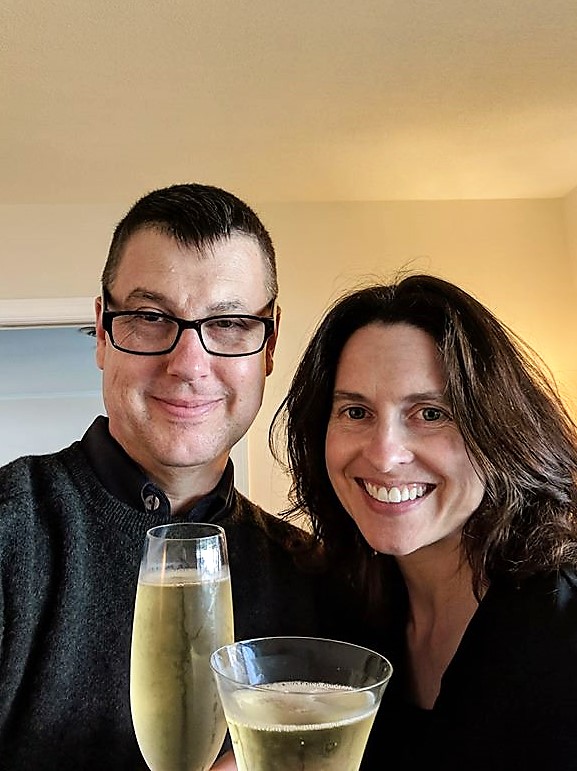 Our new journey begins today!
This is us 10 minutes before we left for the airport. We look exhausted and frazzled, we know, but we were ready to celebrate! Champagne has never tasted so good!
We were still cleaning, painting and vacuuming our now empty house up until the minute we left. We finished moving the last of our furniture, our king size mattress, out into the driveway. One of our garage sale attendees was going to pick it up and give to another family who lost everything in a house fire. The last 3 months of packing, sorting and garage sales while still working 60-70 work weeks were exhausting and frustrating, but completely necessary to reduce our belongings to a "manageable" shipping arrangement. We were closing one door and opening another. More about that later.
And what about Hayley?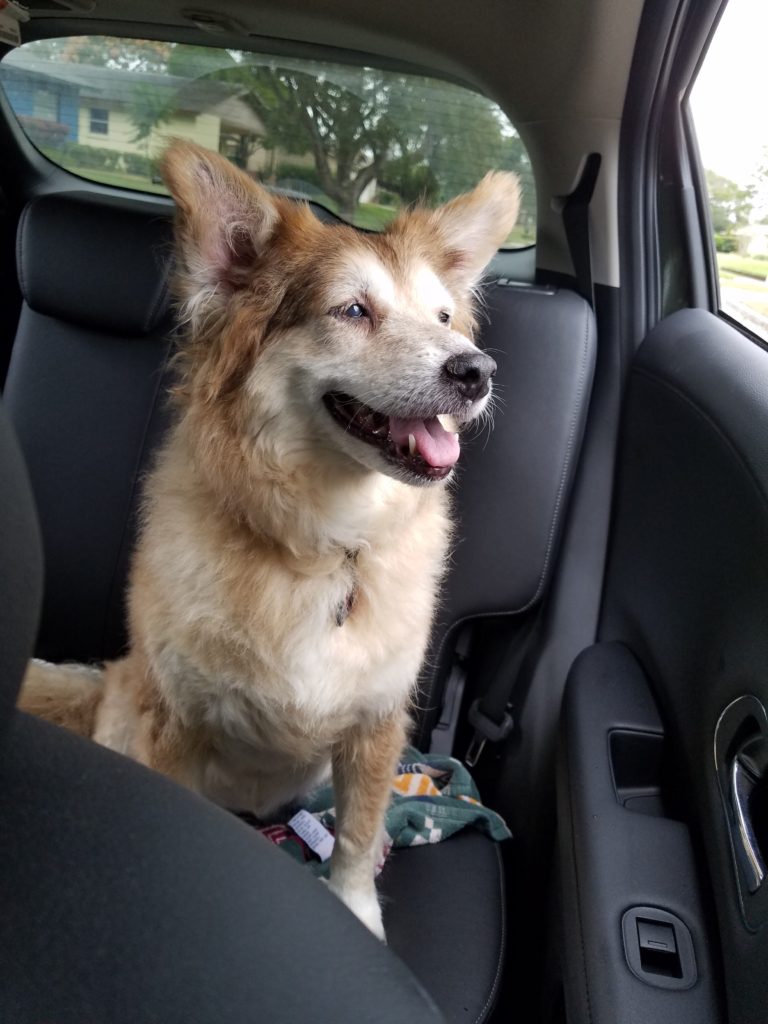 Hayley will be staying at a friend's house for the next few weeks until we could get our visas and a house. The weather took a turn for the worse this week, and it was too cold for her to fly through Dallas on our connecting flight. It broke my heart to leave her, but I knew she was in good hands. After the mistakes with the airline and the paperwork with the vet, it was actually a relief knowing she would be safe. I considered this our "recon" trip to find out how easy or hard it will be to bring her through the Queretaro airport.
Why Queretaro?
We have been looking for a place overseas for a few years, but Mexico seemed to be the most perfect. We love the people, the culture, and especially the food. Queretaro has the second highest per capita income next to Mexico City, and many international companies have their Latin American headquarters based in Queretaro. The crime rates was 6 times lower than Orlando. We were looking for an international community, not just Americans. Mexico is still close to the States in case we need to get back to take care of our parents or our businesses.
So off we went with 8 bags of luggage, to start a new life, in a new town, in a new country. This is our story, the highs and lows, and what we figured out along the way that wasn't published in any book.