La Docena Oyster Bar & Grill in Guadalajara
Moving to Mexico doesn't mean we've given up on our foodie travels. Quite the contrary, it gives us a central base in one of the most diverse foodie countries in the world. From regional cuisines to fine dining, Mexico is a wonderland of flavors, textures and colors. Now we can focus on Latin America's 50 best restaurant list of which 10 out of the 50 restaurants are based in Mexico. Two of the top 50 restuarants are found in Guadalajara- #36 Alcalde and #43 La Docena Oyster Bar & Grill.
So how can a restaurant 4 hours from the coast serve some of the freshest seafood in the country? What we've discovered is that no matter where you are in the Mexico, the seafood is always fresh and delivered that day.
Seafood Tower
On our first day in Guadalajara, we headed straight to La Docena Oyster Bar & Grill, a Lousiana- style oyster bar for lunch. We ordered the Fuente Royal, a huge tower of seafood which included blood clams, chocolate clams, 30 assorted oysters an assortment of ceviche as well as crab, scallops and sashimi. The seafood was very fresh and very delicious! The crab was steamed perfectly, and the scallops were the best I've ever had.
Fuente Royal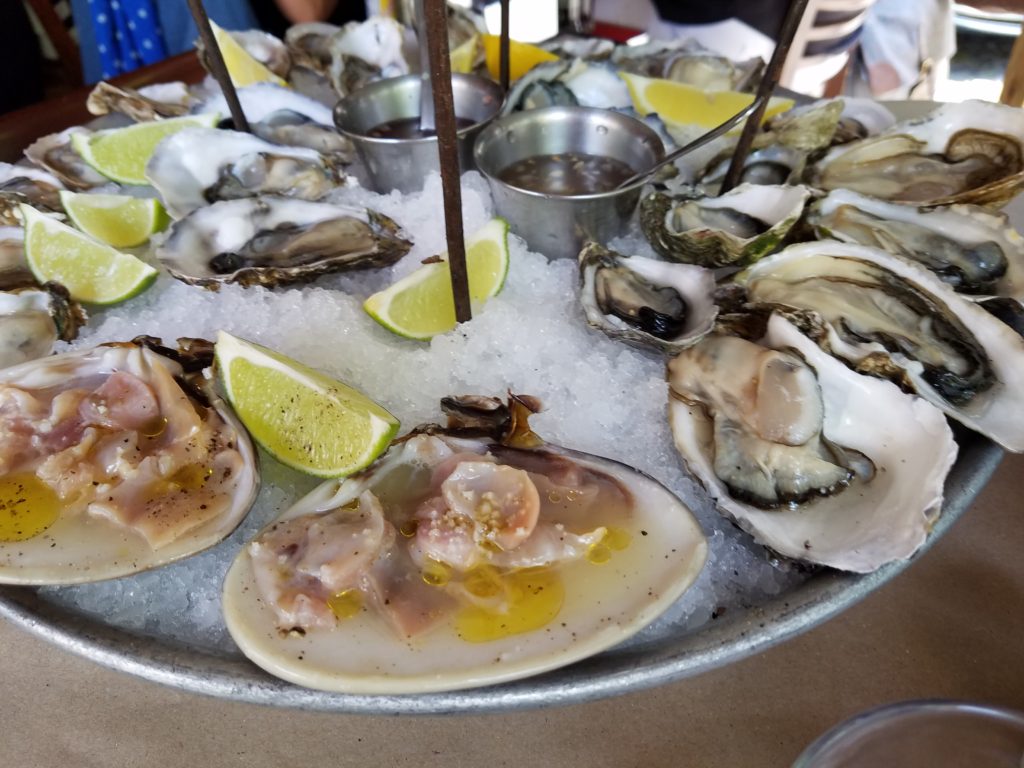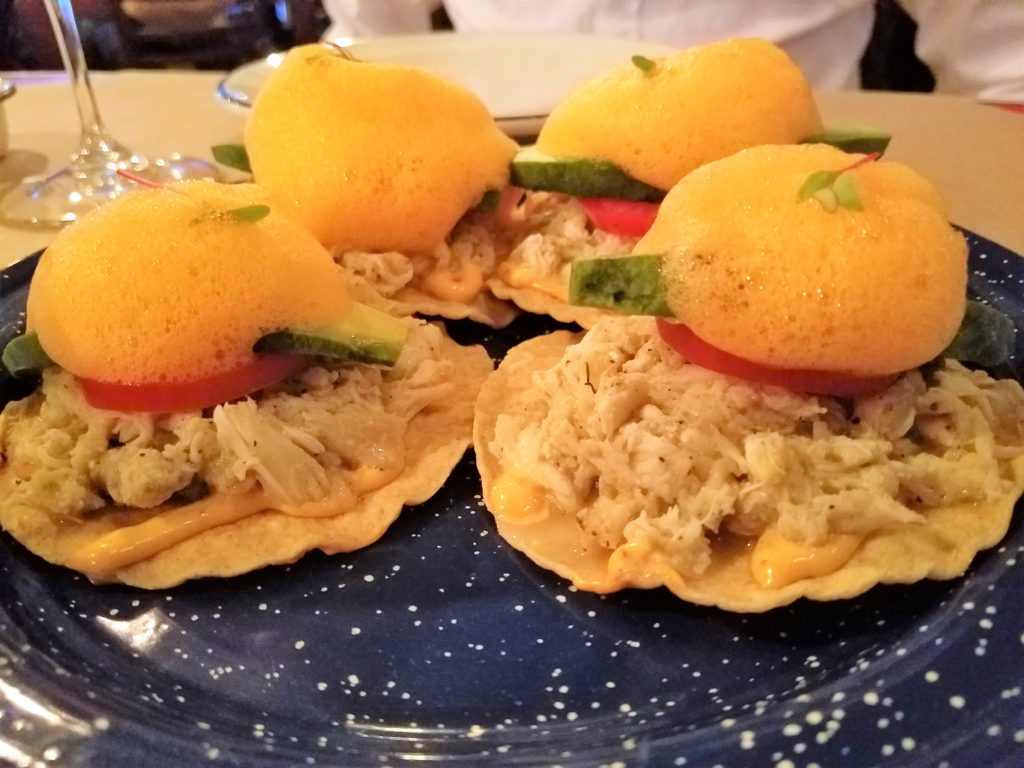 Tuna Tostadas
La Docena Oyster Bar & Grill is one of the few restaurants open on Sunday night past 8pm. This is why we ate here twice. Again the food was amazing. I had the Tuna Tostadas and some grilled shrimp. Tom had something with pork belly, but couldn't stop talking about the Italian vermouth he was sipping on.
DESSERT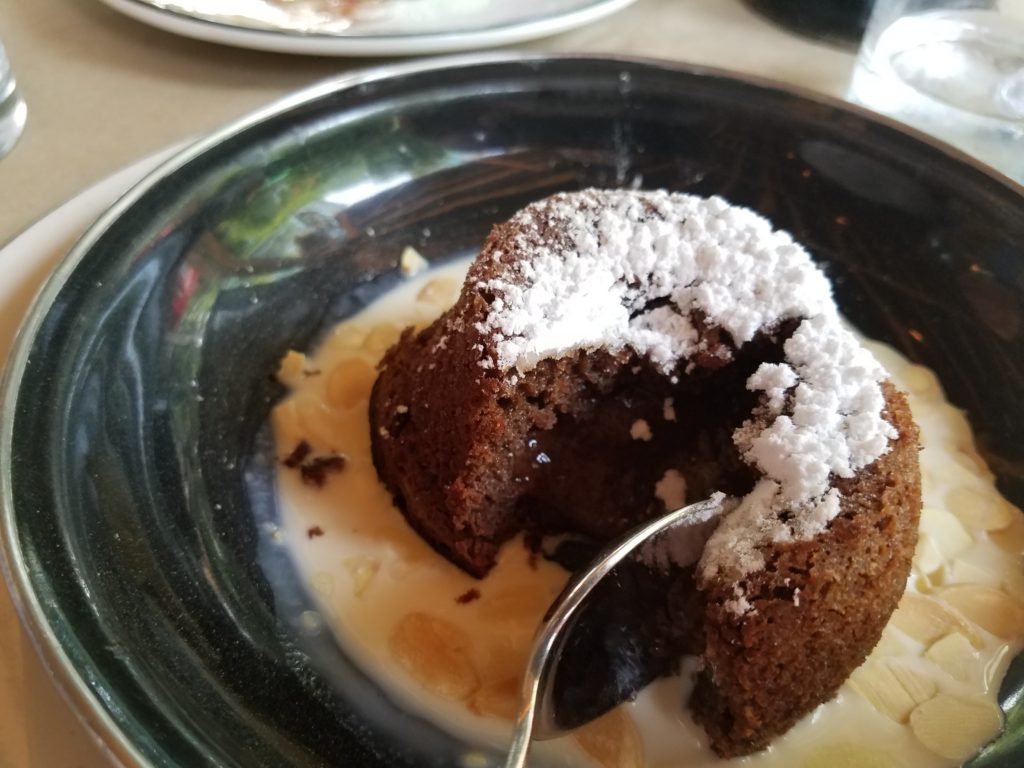 I had to try both the chocolate and cajeta (goat's milk caramel) lava cake.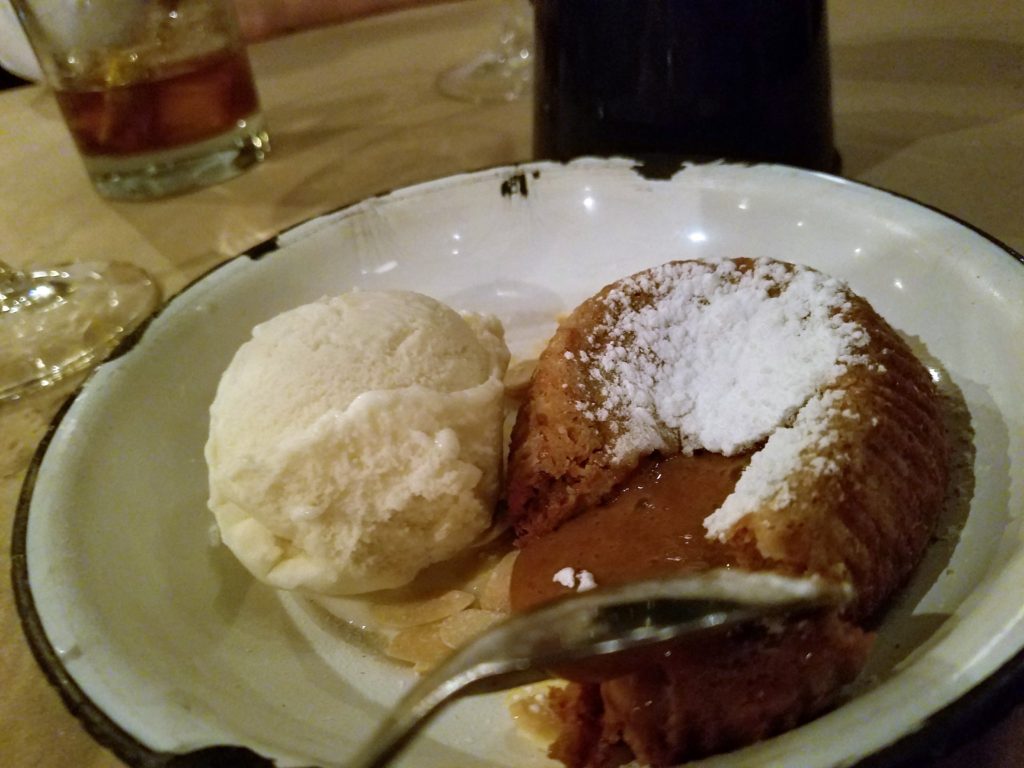 For dessert, if you can't decide between the chocolate lava cake or the cajeta lava cake, I highly recommend the cajeta lava cake. You can get chocolate lava cake anywhere in the world, but Mexico is where you will find the best caramel.
Should La Docena Oyster Bar & Grill be on Latin America's Best 50 Restaurants List?
Many of the restaurants on the World's best and Latin America's Best restaurants Lists serve tasting menus. The menu at La Docena is a la carte and one section is devoted to Po'Boys.
Being listed on such a prestige list as Latin America's 50 Best Restaurant List, we had high expectations not only for the food, but for the service and atmosphere.  Though the seafood at La Docena was as fresh as if it was just pulled from the water, we felt the service was lacking. The servers did not seem to communicate with each other or with the kitchen. We had two or three servers ask us what we would like to order (both times we went). It took over 45 minutes to bring us the seafood tower which was mostly raw food. Better fans or air conditioning would have created a more tempered space on this 108 degree Fahrenheit day. We've eaten at many restaurants throughout Mexico, and could name several that we felt hit all three of these points with ease.
But don't let this detour you. The service and atmosphere is what you might expect form a beach bar or a Chili's. Prices were decent, and the seafood outstanding. We would definitely recommend La Docena Oyster Bar & Grill for its many seafood speicialties and desserts!