It's All About Location When Booking an Airbnb
We completely collapsed that night in our Airbnb in Juriquilla, and didn't notice how beautiful the location was until the morning.
We arrived late last night at the Querétaro airport. Customs was actually very easy, just a small cue line.  The baggage carousel was just six steps away.
We had a little bit of confusion trying to get a larger taxi for our 8 bags, but eventually it all worked out. Most of the taxis are the size of a compact car. We needed a van.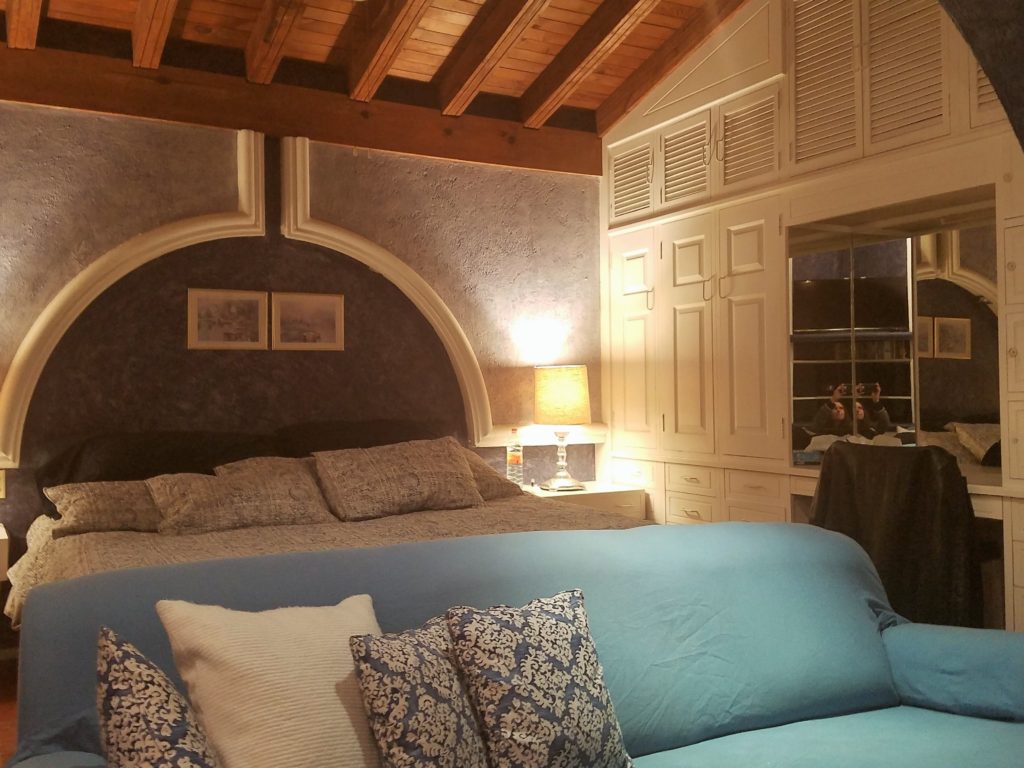 We completely collapsed that night in our Airbnb in Juriquilla, and didn't notice how beautiful it was until the morning. Tom did a great job choosing the location. We rented a studio apartment for two weeks. It had a small kitchen, dining table, living room and large bed. All plates, glasses pots and pans were supplied, and the fridge was almost US size. The bonus was the washer and dryer in its own little laundry room. The gate security guards checked everyone who came into the area. Our only complaint was that the hot water only lasted 5 minutes. It heated up quickly between showers, but our days always began with extremely short showers. Still, if we were vacationing here, it was a perfect location to get anywhere.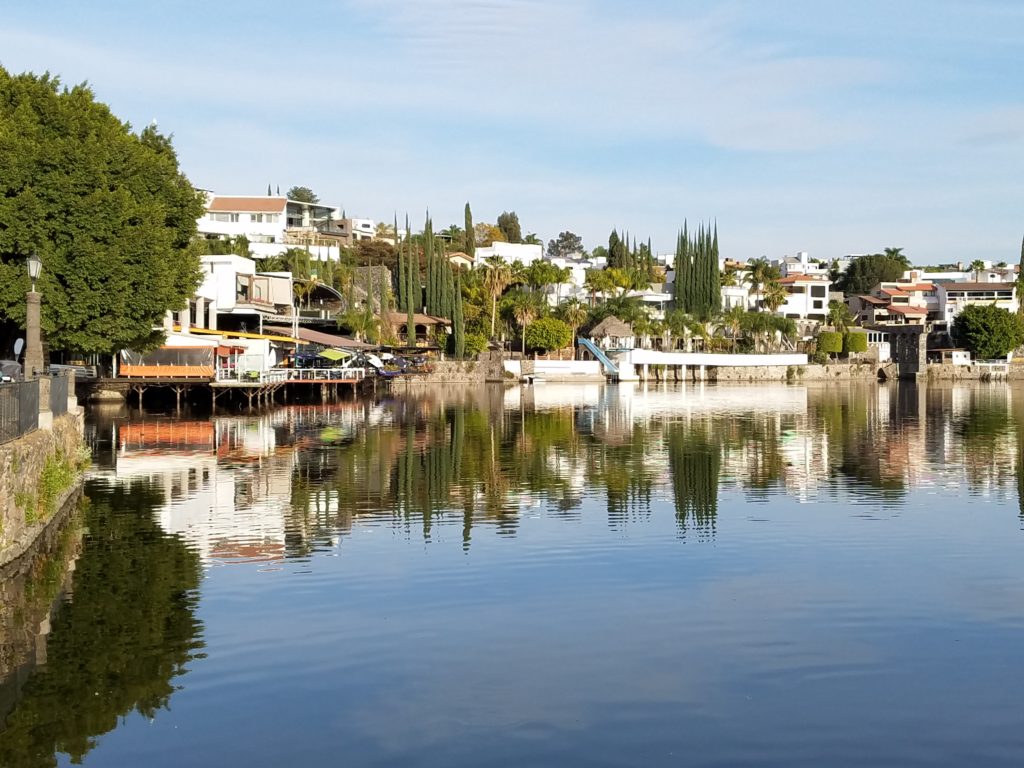 The apartment overlooked Lago El Cajon, and was just a short walk away from Plaza Nautica. The open air restaurants had spectacular views as well. We had our choice of Mexican, Italian, or Argentinian cuisine, seafood and even sushi.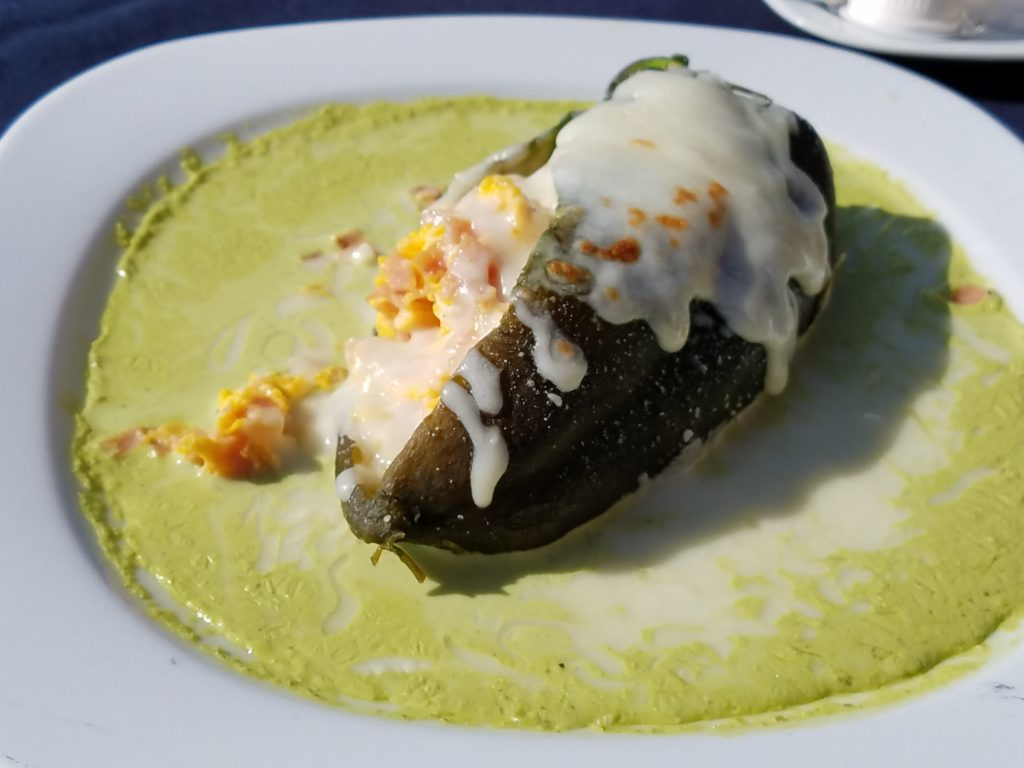 Breakfast on the lake is a great way to start the day! Have you ever noticed everything tastes better in the fresh air?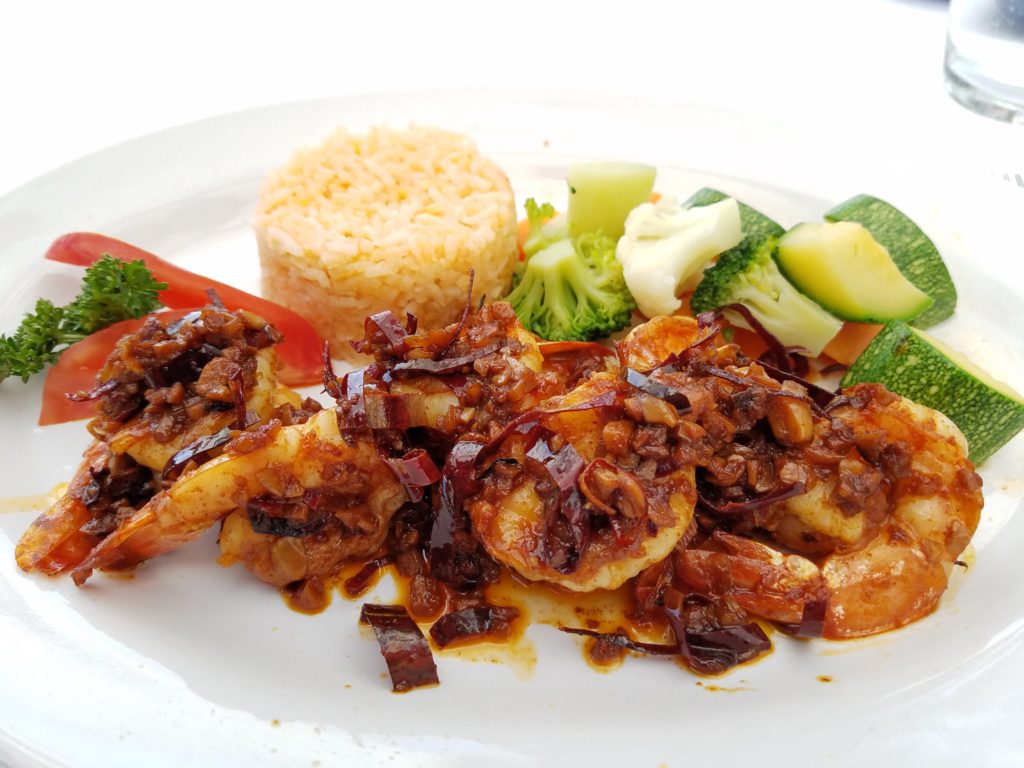 We ate at Plaza Nautica many times, and it was easy for the Uber drivers to find us and pick us up for our daily runs out into the world. We really liked the residential location of Juriquilla. We were just 15 minutes from the old part of Querétaro, but far enough out of the city to avoid major traffic. Plus we had plenty of shopping and restaurants to keep us occupied.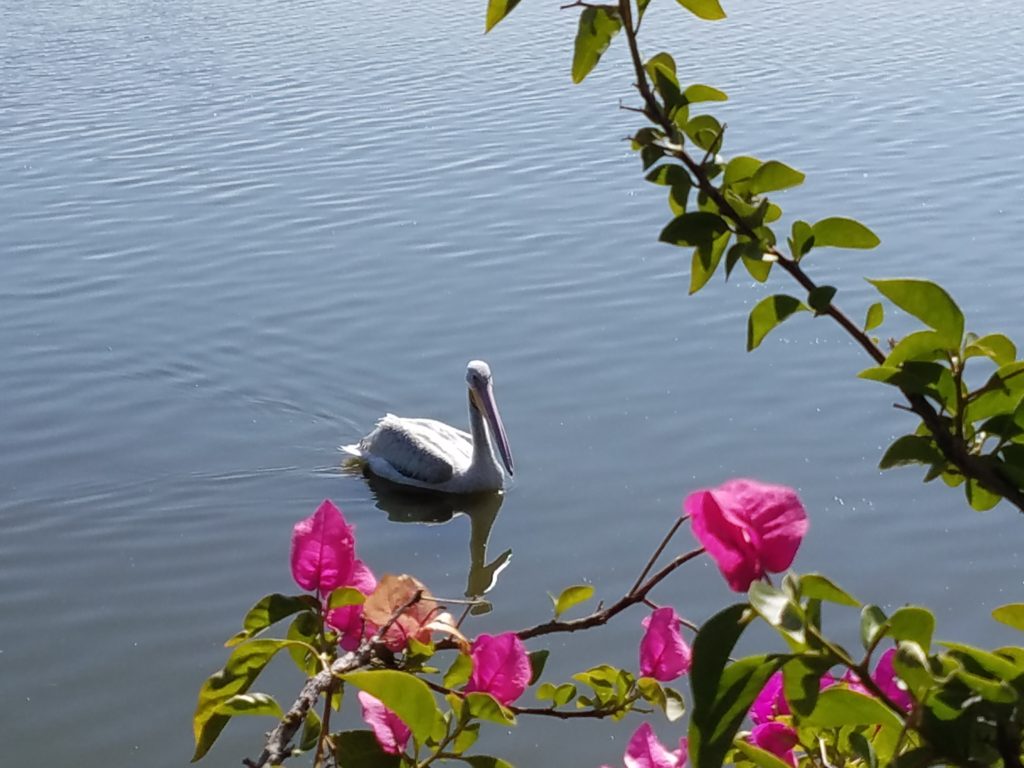 A big surprise since we are 600 miles inland, were the pelicans!  Yes, pelicans! More than 40! I could watch them all day, but we had things to do….