Using A Google Phone for Business Overseas
I did a lot of research about the best way to maintain my business phone number when moving abroad to Mexico. My email direct marketing business uses cell phone calls, text messages and email heavily both to accept orders and to get credit card numbers or changes to credit cards on file. So I needed to remain in touch with my clients but I needed to do it in the most economical manner possible.
I had ruled out the big American service providers who all had an international plan designed for someone on a two week vacation abroad, but far too expensive for someone living abroad. AT & T provides service throughout Mexico and has offices all over the place but they want me to have a Mexican number to get Mexican pricing. Of course the same applies to TelCel, the largest Mexican provider. It's a cheap service (about $10-16 a month), but it has to be a Mexican number and international calls cost a mint.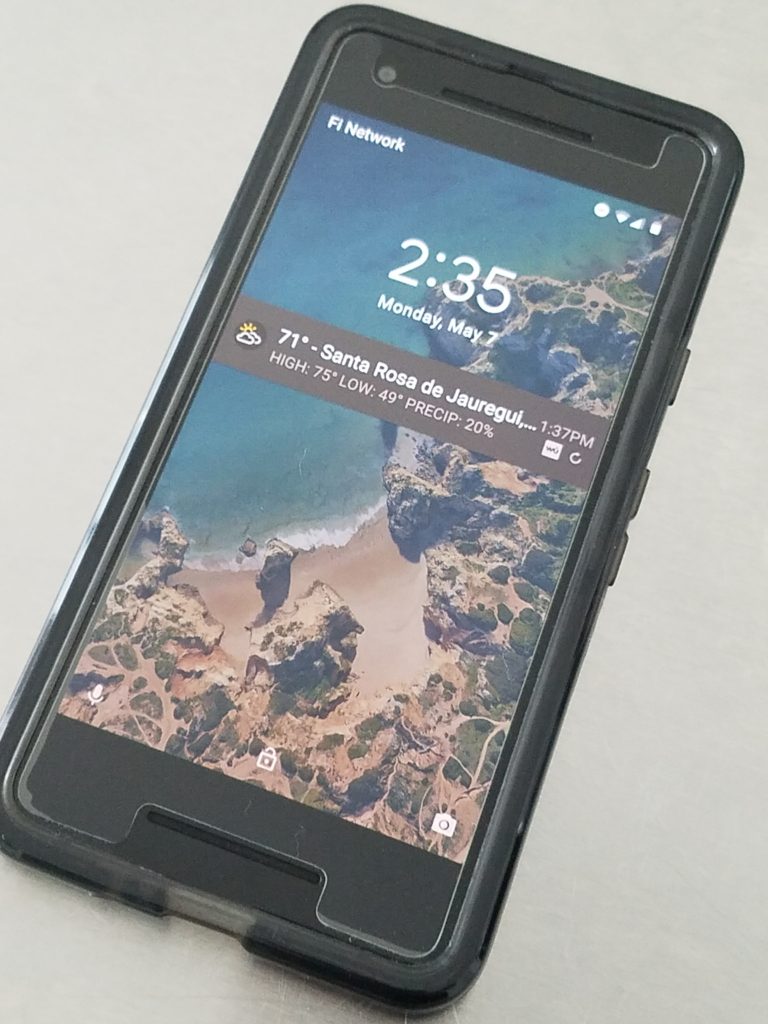 So, at my wits end, a friend told me about the Google Fi phone. Basically you have to buy a google phone, no problem, they are really good devices that run on a true Android O/S that has not been altered in any way (Samsung and virtually every other Android platform make their own changes to the O/S which affects performance and causes glitches but not Google). So you get the true Android performance and experience which has been very positive. All the Google apps work perfectly on the phone as does google translate when paired with the Bluetooth Google ear buds.
Activating Account
Once you have the phone you go online to project fi (or you can call them and they are extremely helpful) and create and activate an account (this must be done in the States). Another cool thing about the Google phone and Google Fi is that no Sim card is needed. It is all done through an app. You must activate your phone while in the United States, as soon as it is activated you can go wherever you wish and it will work forever. I was transferring all of my pictures, music, apps and contacts from a Samsung with Verizon to my new Google phone and Google was contacting Verizon and transferring my phone number over to the new phone. The whole process took 20 minutes and was seamless. Nothing was lost in the transfer.
How does it work and what does it cost?
Google Fi works on wifi to make calls, send text messages and access the internet. If you are home it works extremely well, just like a regular phone (much better than What's App and Viber). When you are on the move it automatically latches on to open wifi signals leap frogging from one to another and then changes to roaming on local cellular services when wifi is not available. The phone prompts you to ask for a password if no open wifi is available such as if you are in a restaurant or coffee house for an extended period.
For $20 a month you get all calls and texts made through wifi. Data can be purchased in 1 GB blocks for $10 additional. International incoming calls directly to your phone number are .20 cents a minute if you are roaming. Of course when I want to talk to someone for an hour in the states I use What's App or Viber. Any unused data rolls over from one month to the next which is super handy because I use about 160MB of data each month in Mexico, but when I travel to other countries and have limited access to the internet I use that saved up data for hotspots, etc.
For about $32 a month (with taxes) I can stay connected with my clients wherever I happen to be and maintain my local American number working in America while living abroad…
TIP: You Will Still Need a Mexico Number in Mexico
The Google phone helps Tom stay connected to his customers in the States, but you will still need a Mexican number in Mexico. You cannot open a bank account without a Mexican number.
You can purchase a cell phone at any of the Mobile phone companies or bring an unlocked phone from the States, which is what Tiffany did. All I had to do was buy the SIM card and put it into my phone to have it start working.
Something else to consider is that many of the internet companies offer a home phone as part of the service. We use Telmex for our internet and all calls to the States, Canada and many other countries are free for the first 30 minutes, then it cuts you off and you have to call the person back. But, hey, it's free! We use the house phone to call our family and friends, and the Google Fi phone for business and 1-800 numbers in the States.
It really helps to have both available.