Food Tours and Cooking Classes by Epicurean Expats
We are proud to announce Epicurean Expats Food Tours in Queretaro and San Miguel de Allende, Mexico. We offer a wide range of food and cooking experiences for all levels of knowledge and experience in either a one-day or two-day format. The tours can be custom tailored to your specific interests as time and scheduling allow.
What sets us apart from other tours is the ability to listen to your interests and design your tour to get the most out of your Mexican adventure. We have spent years in this area eating at mercados, from street vendors and fine dining restaurants so we have a guy (or grandmother) who specializes in just about everything.
If you are considering moving to Mexico or would like an overview of what it is like to live here, we can share all of our experiences of what it is like to be an expat in between food experiences. A tour within a tour if that interests you.
Due to the Coronavirus Pandemic, we are not doing tours until further notice. Please feel free to Pin this for later when we can all travel again.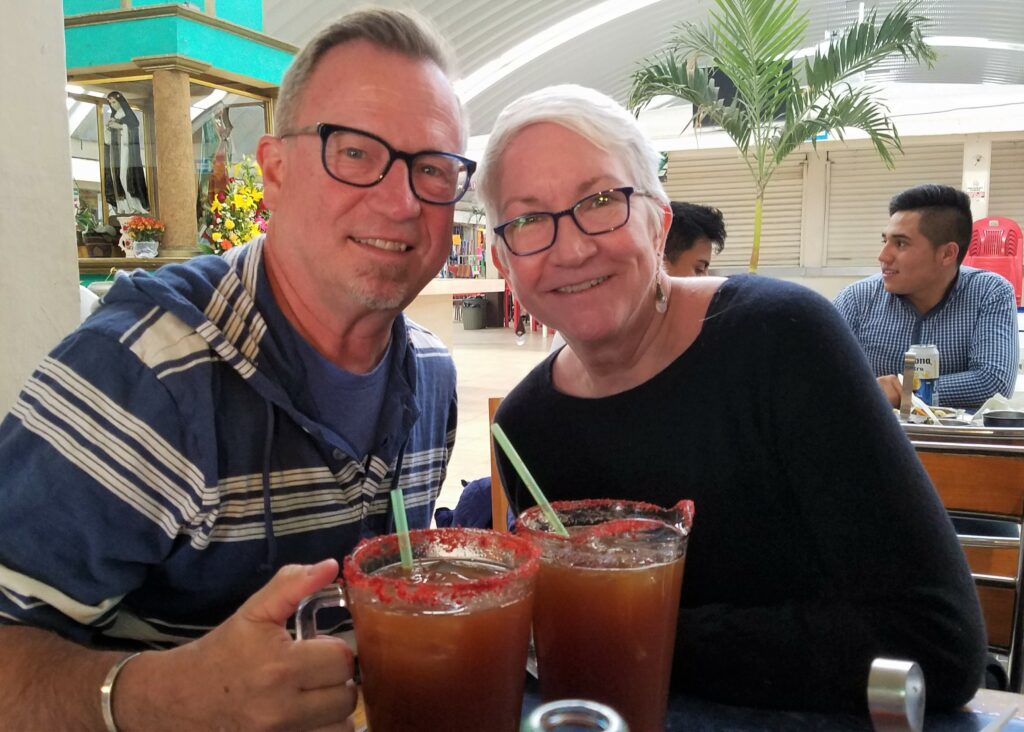 EPICUREAN EXPATS FOOD TOURS
One Day Market Tour (s) and Street Food
On this one-day tour we will explore a mercado where the locals shop for produce, spices and meat. We will dine on guisados and fresh masa (tortillas, sopes or huaraches, your choice) in the actual mercado. Then we will walk the city to some of our favorite spots for tacos.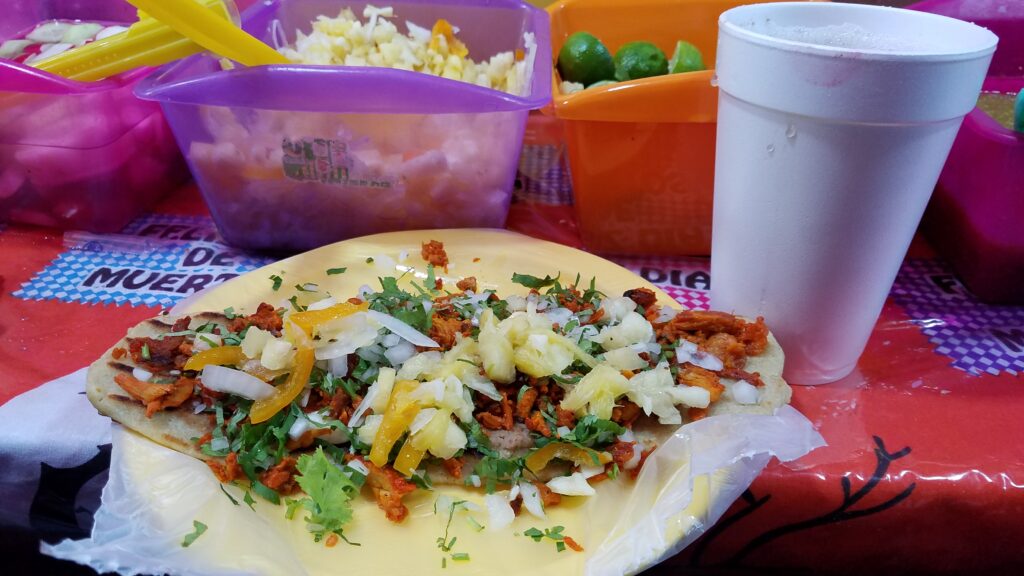 If you are fortunate enough to visit on a weekend we will hop in our car and zoom out to our favorite barbacoa spot for what is likely the greatest lamb on earth. If you visit during the week we will stop for some delicious seafood (mariscos) such as shrimp or fish tacos, aguachile or cocktails.
*Weekend tours provide you with more dining options.
All food, narration and transportation (as needed) is provided. We will meet at a central location and you have the option of being returned to your hotel at the conclusion of the tour or setting out on your own in the city. Tours begin at 10am and conclude between 3:30 and 4pm.
The cost of this tour in either Queretaro or San Miguel de Allende is $100 USD per person.
Expat Life Food Tour
Our Expat Life Food Tour is very similar to the one day Market(s) and Street Food Tour except that we concentrate all of our time in Juriquilla and Santa Rosa Jaurengui. We will show you the different grocery stores, local restaurants including Mexican and International cuisine, and a few neighborhoods so you can see the real estate prices. For the meat lovers, we will make sure you get a chance to have carnitas in Santa Rosa Jaurengui, known as the best place in Mexico for carnitas.
Two-Day Mexican Street Food and Cooking Experience
This is the V.I.P. package. For those of you who have a serious passion for Mexican cuisine, we offer a two-day package that includes everything mentioned above with cooking classes and a rooftop dinner at the conclusion of the second day.  Local Mexican wines will be paired with the meal.
Day One
We begin Day One by picking you up from your hotel and journeying up to our home for coffee and pastries. We will begin the process of making fresh masa out of heirloom, organic corn from the state of Tlaxcala. This is a two-day process and very interesting. Not only will you learn step by step how dried corn becomes tortillas, but you will leave with our step by step manual on how to do it at home (we learned from a master of maiz). We can make white, pink or black corn masa (your choice).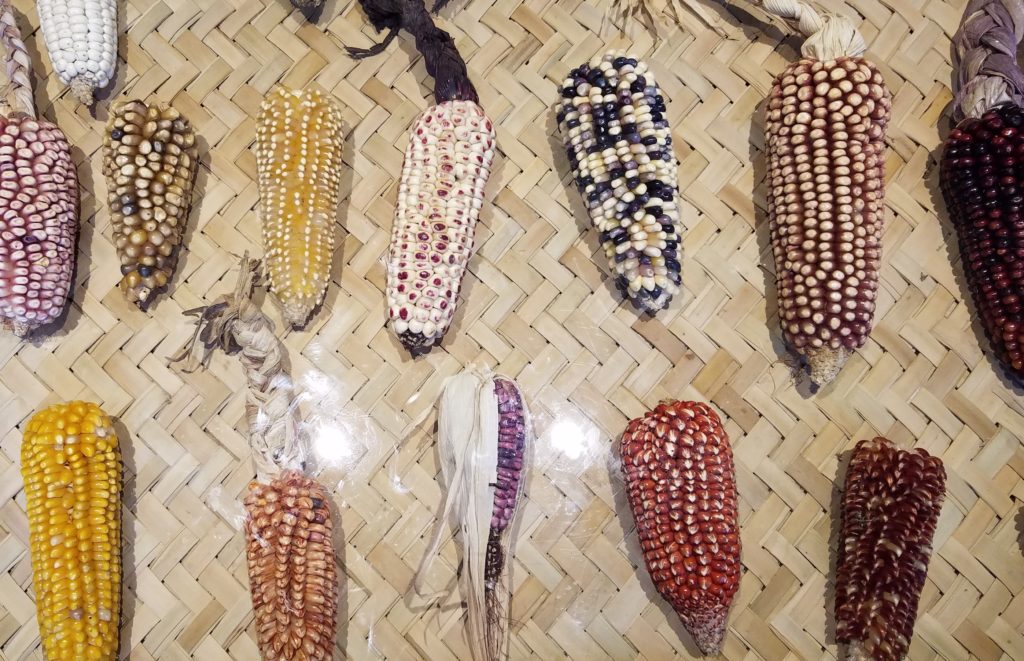 After the process is begun, we will go on a market tour and enjoy all the food experiences from the street food tour, but we will add in a tour of a high-end grocery store while we plan our menu for the second day. We can make chicken tinga, cochinita pibil, barbacoa (beef), or a vegetarian dish of your liking.
Day Two
We will pick you up in the morning and you will have the option of visiting a pueblo magico (Atotonilco in San Miguel de Allende, Bernal or Tequisquiapan for Queretaro based guests). You also have the option of a winery tour or lunch (you just pay for the tour or lunch and we will get you there). Or we can enjoy some street food in the pueblos magicos as part of the tour.
Check out our post on 5 Pueblo Magico Day Trips from Queretaro.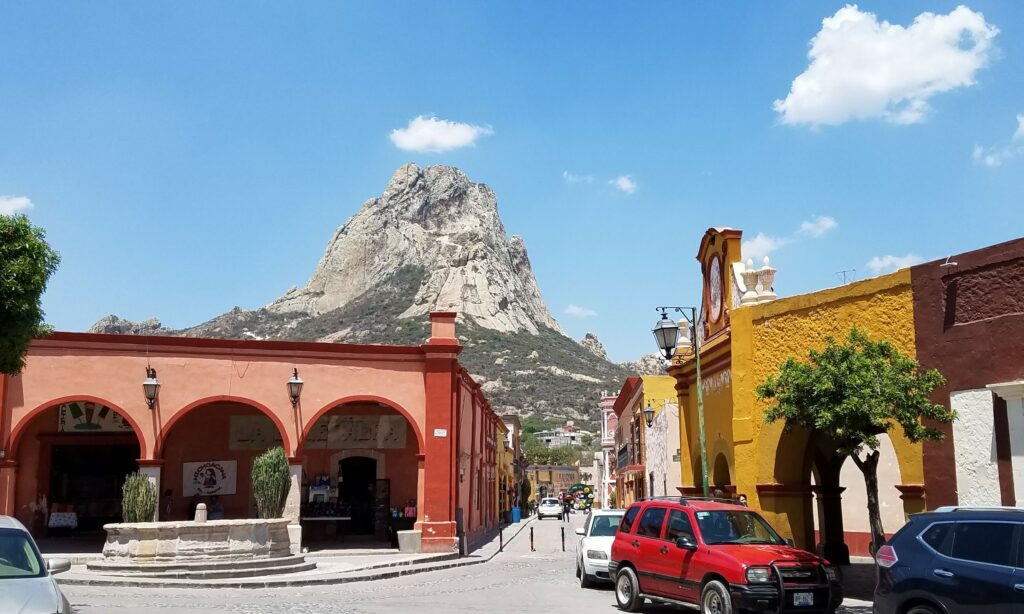 Around 2:30 to 3pm we return to our home and finish the masa and prepare to make our own tortillas from scratch (wine or beer is included as you can't cook without it). We will whip up the rest of the dinner side by side (many great taco fillings are Instapot naturals as pressure cookers are in every Mexican kitchen).
Once the entree is ready, we will retire to the rooftop to fire up the comal and cook our tortillas. We will dine al fresco enjoying a Mexican meal watching the sunset over the mountains with some Mexican wine. You may also sample an assortment of Mezcal after dinner.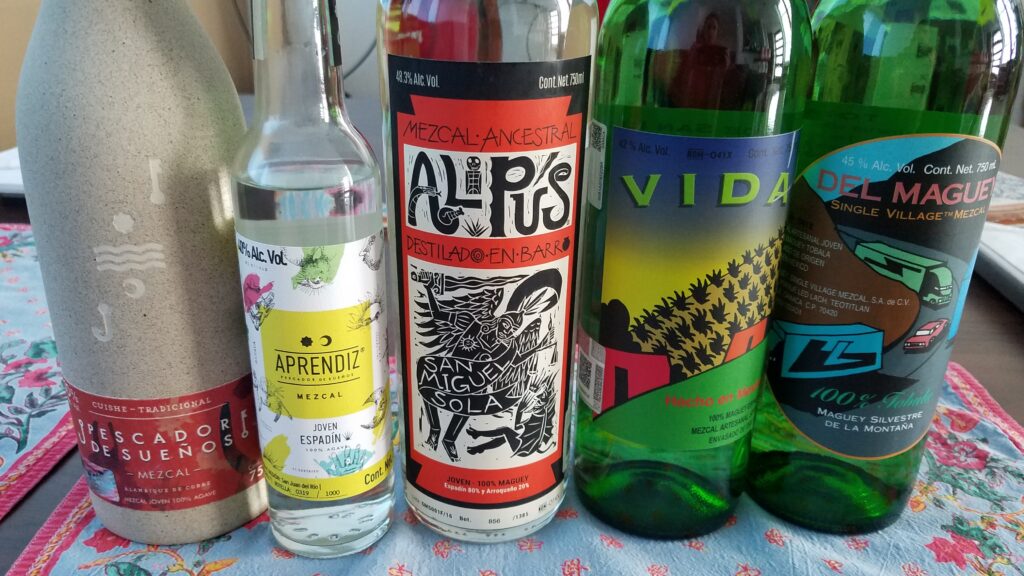 At the conclusion of your two-day food and wine adventure you will get the masa manual and the recipe from the entrée you selected and we will get you back to your hotel. Everything listed except for the optional winery tour or lunch is included in the cost of the culinary adventure.
Queretaro based guests $250.00 USD
San Miguel de Allende based guests $300.00 USD.
San Miguel de Allende is about 35-45 minutes away from our home so that is why the prices are different.
**Prices quoted are in U.S. Dollars and payment is due at time of reservation via Paypal or Zelle.
Food Allergies and Special Dietary Requirements
Food Allergies
It is impossible for Epicurean Expats to ensure the ingredients of street food vendors or Mom'n'Pop storefront eateries fully comply with the exclusion of the items that apply to your specific allergies. Often guisados are made overnight by an army of Aunties or a wise grandmother who is the sole keeper of the family recipes. That person is often sleeping by the time we arrive. Every effort will be made to ensure that you do not have an allergic reaction but if it is life threatening, you are better off eating in restaurants that can better guarantee nothing has contaminated your meal.
Gluten
If you have a gluten allergy, corn tortillas contain no gluten, but we will ask every place we dine at anyway just to be certain.
Nuts
People allergic to seeds or nuts should not have mole. We aren't in an area especially known for mole so that shouldn't be a problem.
Water
Bottled water is recommended and provided, not because of bacteria in tap water but because our tap water has a very high p.h. of 8.4-8.5 and can upset tummies.
Vegetarians
If you don't eat meat, there are limited options for you in Mexico. Guisados (which are casseroles that you spoon on the masa shape of your choice) often include several vegetable options. And of course, if you choose the two-day tour, we can cook an exclusive vegetable meal. If you are the only person on the tour, or if your guests also have the same dietary needs, we will gladly custom tailor the food we sample to your needs. If your tour includes meat eaters interested in traditional Mexican food, we will try to stick to mercados with many different restaurants so that we can assist you in finding a stall with food options that work for you.
Pescatarians
Pescatarians can be easily accommodated because there are many great seafood restaurants in colonial Mexico (especially in Queretaro). But there will be an up-charge because seafood is served in restaurants and not as street food or in Mercados with a few exceptions.
WE WILL WORK WITH YOU! We want everyone who chooses to go on this adventure to have a great time.
Fill out the contact form below, and we will start customizing your tour!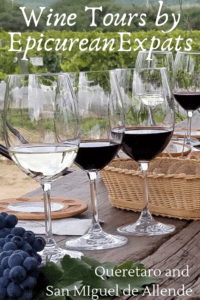 Are you interested in exploring the Central Mexico wine region?
Check out our Wine Tours by Epicurean Expats.
Like this post? Pin this!