10 Travel Bloggers I Love That Inspire My (Future) Travels
I think everyone can agree that this year is not off to a great start. The Coronavirus or COVID-19 is creating roadblocks to our daily routines, work and travel unlike any we've ever experienced before. The month of March saw a surge of cases around the world, countries began blocking travel and going into lockdown, and the businesses that rely on travel and hospitality are shutting their doors at an alarming rate.
I'm part of many Facebook groups and twitter chats that are focused around travel. March was a disappointing month for all of us that have blogs and travel businesses. It's understandable that a world pandemic would dominate the attention span of most of the world, but our blog traffic dropped dramatically by 80%. While we are not in the stratosphere of making any type of meaningful income from our blog, our brand-new food and wine tour business was just starting and now is shut down for the unforeseeable future.
Travel Is Not Dead
But not all travel is dead in the water. Travel has many phases before you reach the final destination. The "Discovery" phase of travel planning can be just as exciting as the physical journey itself. It's easy to find the major monuments and instagrammable places, but the hidden gems and lasting memories are the things we find by digging deeper, learning from an expert and walking the path.
And while we can't walk the path at the moment, we can learn from many experts. I know many travelers around the world and though I've only met a very small handful, we have a very supportive community. This past month we've come together on social media for encouraging chats, social time via Zoom and virtual hugs during this time of non-travel. Recently I was featured in a blog by Marilyn and David Johnson titled 10 Travel Blogs I'm Reading Right Now on 40plustravel.wordpress.com. We may be homebound but that doesn't mean we can't travel vicariously through others on their past trips and get inspired about a place.
So I decided to give a shoutout to some of my favorite bloggers as well. Many were already mentioned in the previous mentioned blog.
My favorite travel bloggers are people who don't rush through a destination. They have the time to really explore a city and/or country and give us more than just an observational view of a place. A few of the bloggers on this list are expats, but the one thing everyone has in common is that they look for more than just the average tourist attractions. I hope you enjoy reading their blogs as much as I do and get inspired to plan future travel.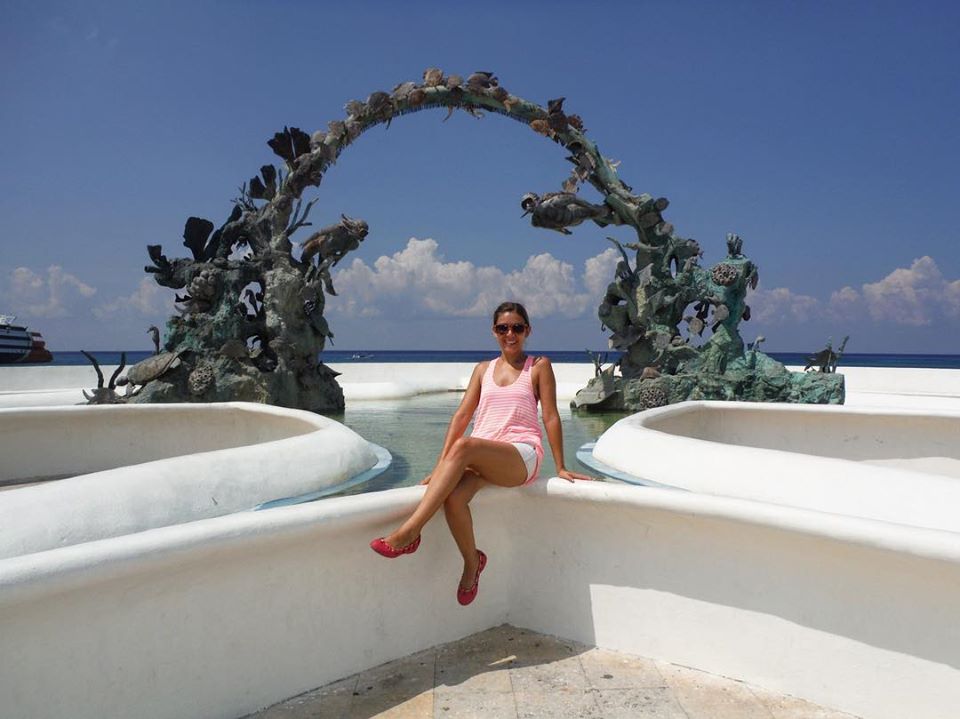 Luisa was a flight attendant for several years before concentrating her time and career on her blog about Mexico. A Mexican native, she can tell you so many wonderful things from the beaches of the Yucatan to treasured Pueblos Magicos and Aztec ruins. Learn about festivals such as Guelaguetza Festival in Oaxaca and the Day of the Dead, discover the regional cuisine of the different states and find the best beaches to relax. As we travel around Mexico, I always refer to her posts first to learn a little more about the places we will go and what to see.
Lindsay is an Ontario native and loves the outdoors. She has traveled to different parts of the world, but her posts on hiking and waterfalls plus other amazing under the radar things to see in Canada are what I love the most. Her posts make you feel like you are having a conversation on a road trip. If Canada is on your list to see in the future, check out her blog for amazing nature suggestions.
Mark and Kylee are two Canadian chefs who are traveling the world for the best part of travel: food. Their travels take them on unique adventures through lesser known destinations backpacking through El Salvador, living in Columbia and trekking through Thailand. Not only do they experience the food in their destinations, but they also have recipes for iconic food such as Austrian schnitzel, Pad Thai and Hungarian Goulash. If food is important to you on your travels, check out the destinations they have visited for a good overview of what not to miss.
Last year Rianna and her partner packed up a few suitcases and their dog and took off for a year long expat adventure in Prague. Unfortunately, they had to cut their time overseas short by a few months because of the coronavirus, but their time exploring Europe is priceless. Prague's location close to Austria, Germany, Italy and Hungary make it the perfect base city to explore Europe. Check out her blog for day trips, long weekends, Christmas markets and Oktoberfest. A traveler since she was in college, she gives great tips for newbie and solo travelers to discover our enchanting world.
Erin is a Texan who spent time in Spain, the US Virgin Islands and now lives in Argentina. A wildlife and wine lover, Erin and I could be besties if we weren't separated by 4700 miles and a few countries.  I first found her post on Argentina wildlife and loved how detailed her post was. Most of her website is dedicated to what to do and see in Argentina and Uruguay, but her African wildlife posts and My Travel F*ck Ups are all extremely entertaining.  If Argentina has been on your mind for travel or maybe even for living abroad, check out her website. I guarantee you will love it!
Amber and Eric are food lovers, like us! They gave up the corporate life to enjoy the tastier things in life. Having lived in Bali, Bangkok and now Girona, Spain, they can give you the best foodie tips from street food to cooking classes. One of the reasons they moved to Europe was because of the wine. They've cruised the Rhone River in France, created several Italian wine podcasts and explored lesser known wine regions such as the Czech Republic. Check out their food and wine guides for Italy, France and Spain.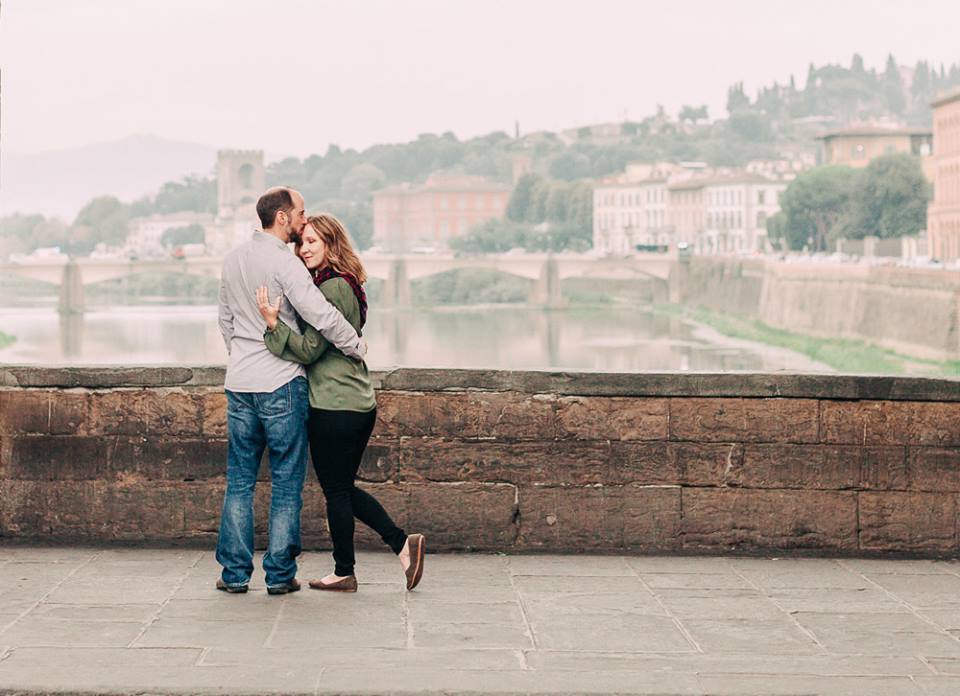 Brianna still has a full-time job but when she travels, she packs a lot into a short time. Her goal while traveling is to see some of the main highlights, then get out of Dodge for something truly off the beaten path. I was fortunate enough o meet her and her husband, Steve when they visited Mexico. She spent some time in San Miguel but also did a few days at a horse ranch in the middle of nowhere. Even living here, I didn't know anything about it until she told me. She's been hang-gliding in North Carolina and glacier hiking in Iceland. From weekend getaways in the United States to what to pack and wear for Instagram-worthy photos, Brianna has what you need to make the most of your time in spectacular destinations.
Hannah is from New Zealand and has traveled to several countries. She's also an expat having moved to Scotland to have a travel base for Europe, but then she met her husband-to-be and stayed for 16 years! At the moment she is homebound in the French countryside surrounded by some of the best wineries in the world. She has the perfect itineraries for a few days in iconic places such as Berlin and Savannah, and also focuses on dog friendly places and photography. If you are looking for travel plans in Scotland or France, she has lived in both places and can give you a local's point of view.
Julianne travels extensively with her husband throughout Europe and North America. She focuses on more of the details of a trip like what to wear in San Francisco or what to do in London when it rains. She also features day trips from major cities like Toledo from Madrid and Canterbury from London. A history buff that also appreciates the finer things in life, Julianne will bring the romanticism of a destination to life for you and tell you the best shopping neighborhoods nearby.
Chris is a fulltime travel blogger with his wife Bri living in Toronto, Canada. Another Canada expert, he has traveled to almost 100 countries and lived in Seoul, Oslo and Turkey. His posts on places and food are chock full of great insight and don't be surprised if you start drooling over his food pictures. One of my favorite blogs by Chris is about the wineries and breweries in Norfolk County in Toronto. If you want to know about cycling in the Czech Republic, the perfect 2- day itinerary for Kyoto or what to see and do in Instanbul from someone who lived there, then Chris is your guy.
Tell us your favorite bloggers that inspire your travels around the world.